Are you yearning for a peaceful getaway amidst nature's beauty? Look no further than the charming Azalea Mountain Store in Azalea, Oregon! Tucked away in a serene location, this delightful Airbnb promises an unforgettable escape from the hustle and bustle of daily life. From its charming interiors to the surrounding natural wonders, the Azalea Mountain Store offers an idyllic retreat for couples seeking tranquility and rejuvenation.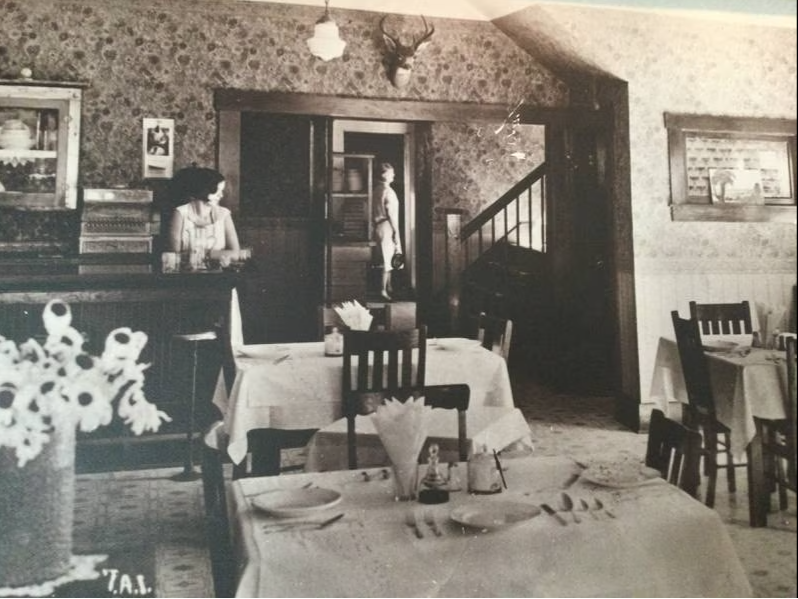 Find Serenity In Azalea Oregon
Located in Southern Oregon, the unincorporated community of Azalea boasts a rich historical heritage with its origins tied to the early settlers who ventured into the region. The town's name pays homage to the vibrant azalea flowers that grace the local landscape.
Sign up for monthly emails full of local travel inspiration and fun trip ideas. In each newsletter we'll share upcoming events, new things to do, hot dining spots and great travel ideas.
Azalea is nestled within the picturesque Rogue River-Siskiyou National Forest, offering a plethora of outdoor activities. Embark on scenic hikes along the forest trails, revealing stunning vistas, cascading waterfalls, and vibrant wildlife. Fishing enthusiasts can cast their lines into the crystal-clear waters of nearby rivers and lakes, hoping for a bountiful catch. For adrenaline junkies, the region offers thrilling opportunities for white-water rafting, kayaking, and mountain biking.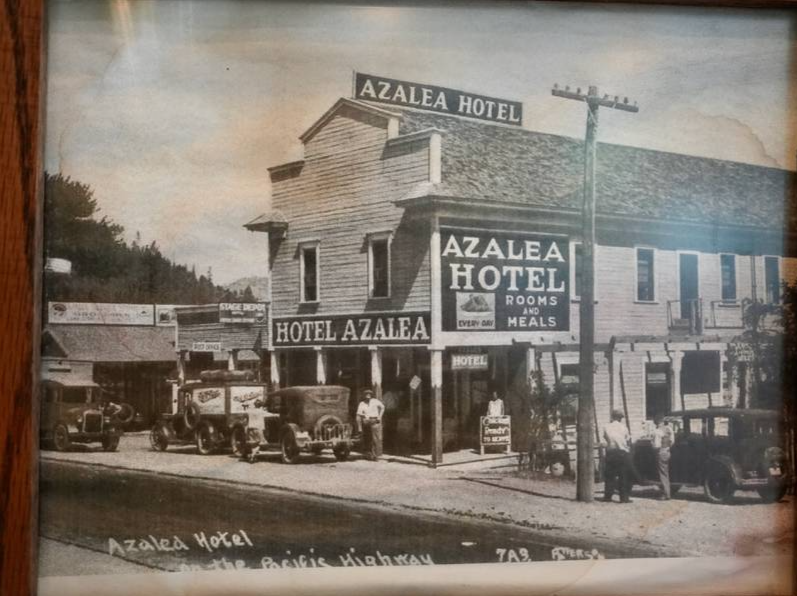 The Azalea Mountain Store, where you'll be staying, is within walking distance of the Azalea Mountain Venue. It's also just a short drive away from the Galesville Reservoir, and 12 minutes away from the Seven Feathers Casino!
RELATED: Casinos in Oregon & Washington – 13 Awesome Venues to Try Your Luck
Staying In A Historic General Store – Azalea Mountain Store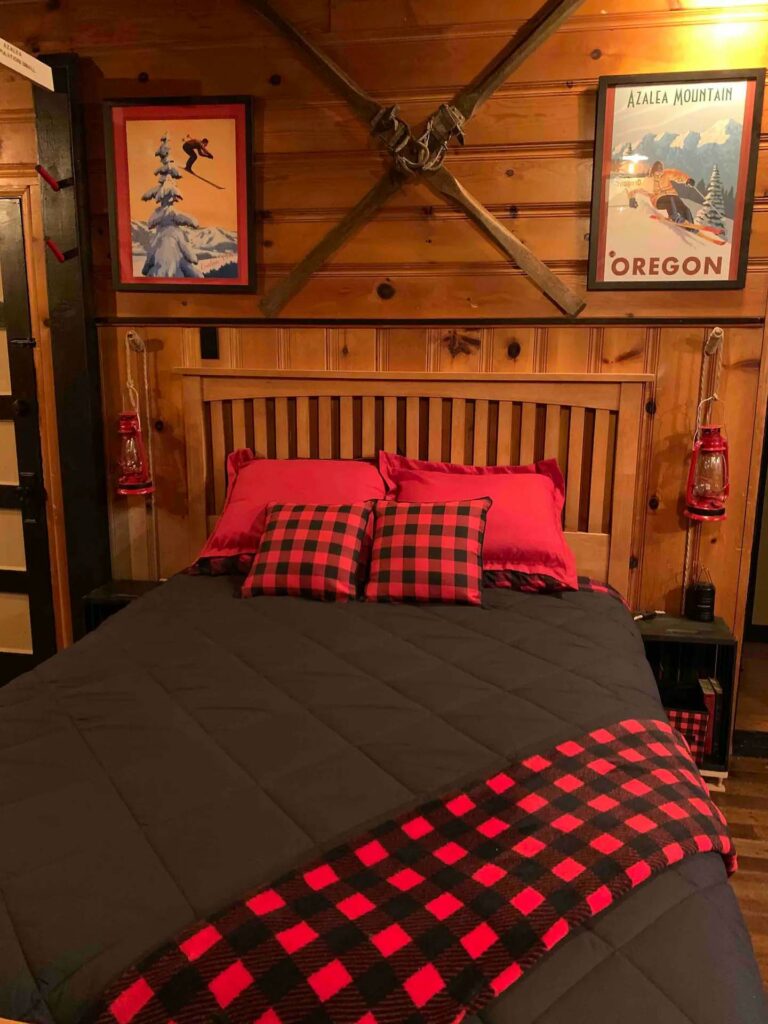 We love the rustic charm of this gorgeous little AirBnb and the general store it's found in. This spot is perfect for a romantic getaway, or as a home base for a weekend full of adventure.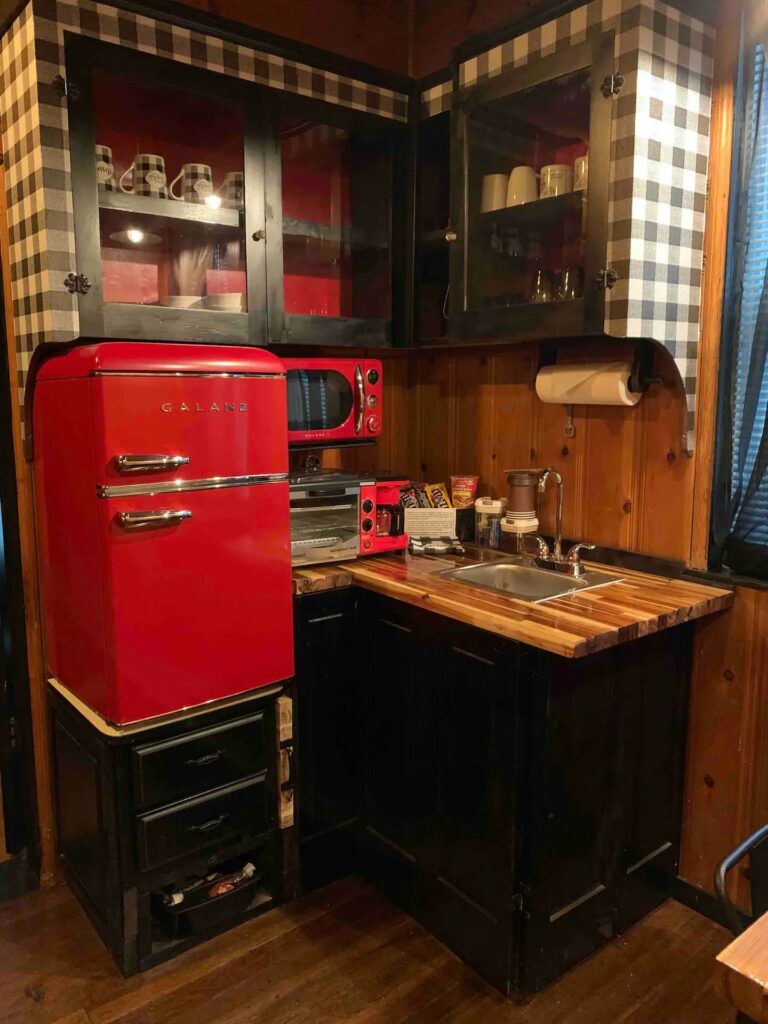 Themed after the lifestyle and activities of the Pacific Northwest, this delightful AirBnb captures the essence of the region's natural beauty and outdoor spirit. Nestled in a quaint general store, it offers a unique and enchanting retreat for those seeking a memorable getaway.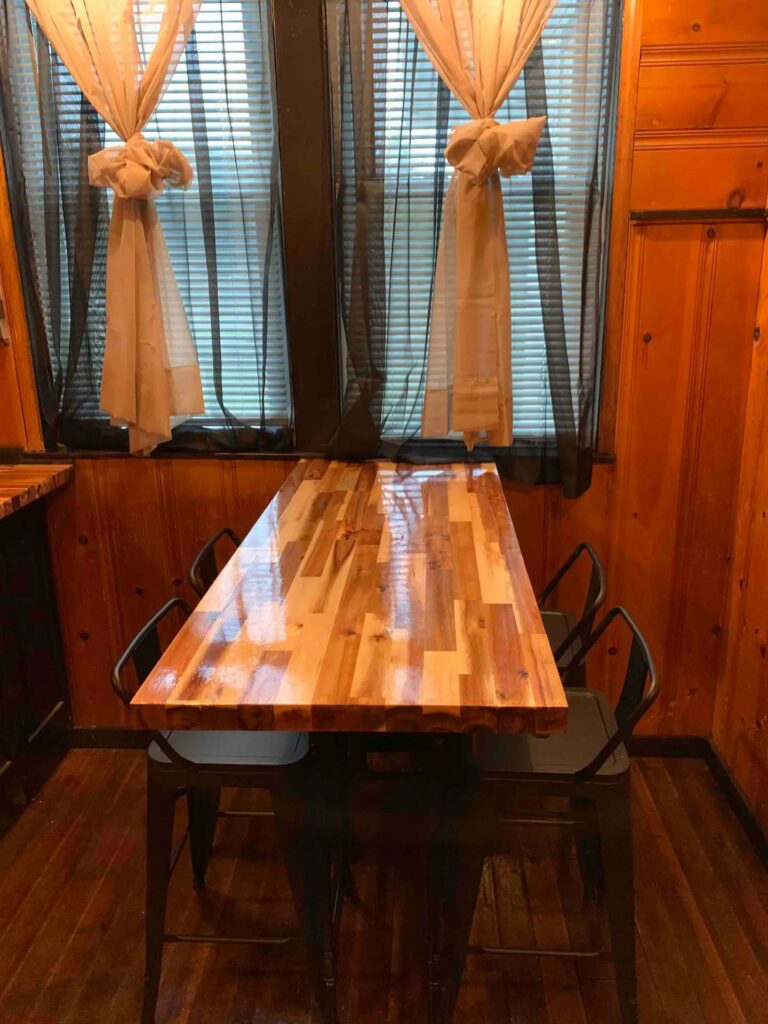 What makes this stay unique is that the store is still operational, and guests have back door access to the store during business hours (Tuesday through Sunday from 9 am to 7 pm).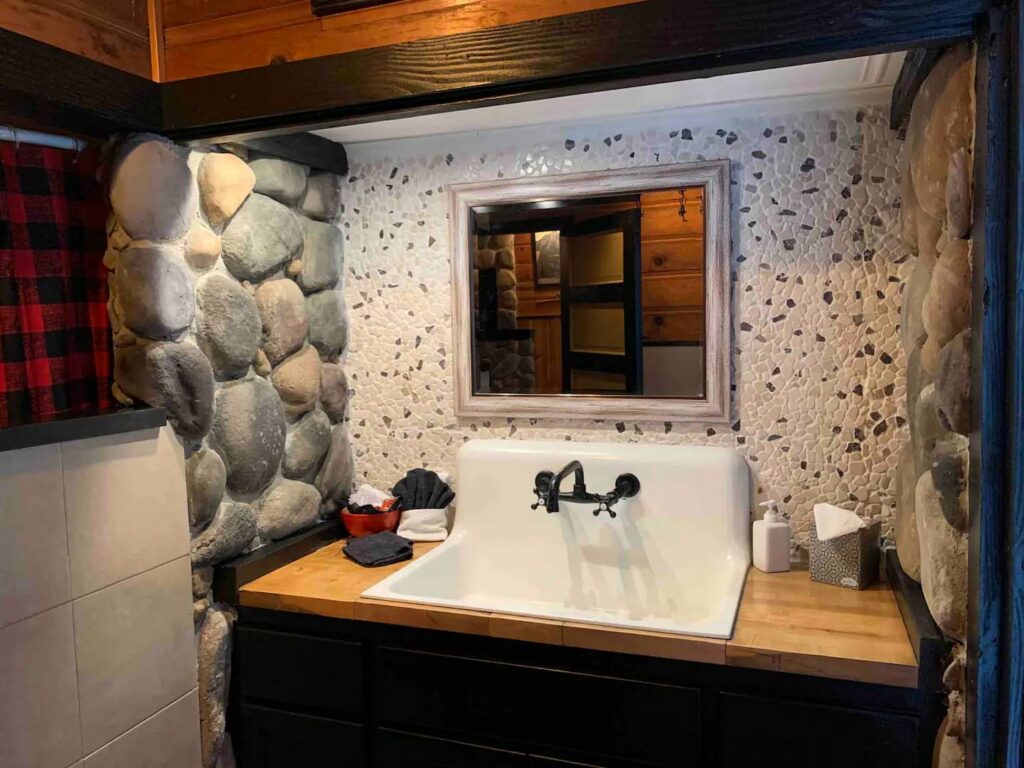 The Azalea Mountain Store puts on ice cream socials, wine tastings, has a tap room, and has a front porch where you can hang out with locals coming by for a visit. There's also a private back porch entry area that you can relax on.
About The Azalea General Store AirBnb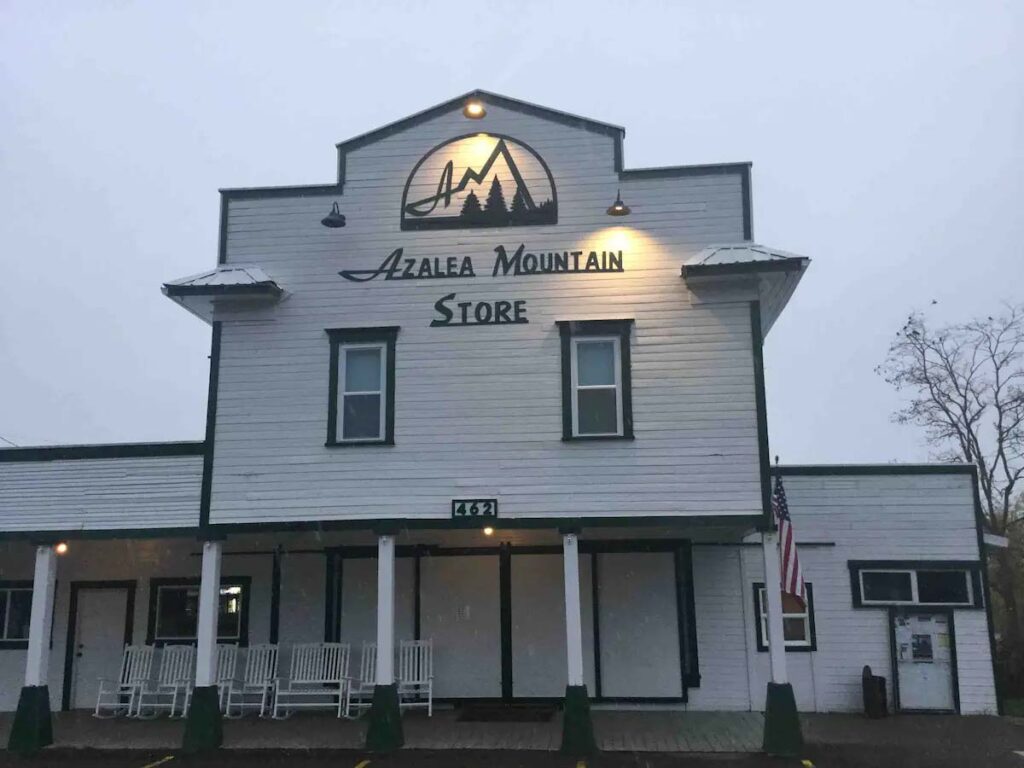 This super cute AirBnb has one bedroom and one bathroom. It has two beds and sleeps four guests. There's a kitchen, free parking, a washer, a 32 inch TV, and wifi available for guest use. There's also air conditioning, heating, and an indoor fire place, so the space is comfortable for guests year round.
Get more information about the Azalea Mountain Store AirBnb and book your stay. You can also check out the Azalea Store Facebook page.
The Azalea Mountain Store Upstairs Loft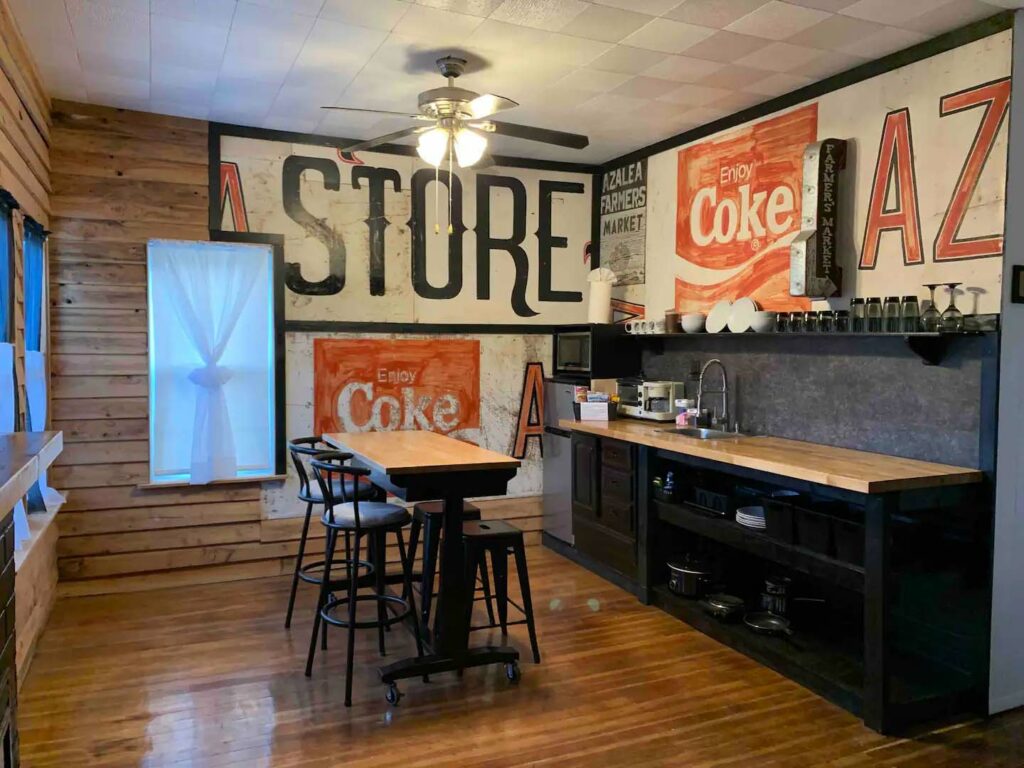 The Azalea Mountain Store also has a second unique AirBnb up in the loft. The loft features old sign boards that once lived on the roof of the general store from the 1940s through 1990. The bathroom has an original claw foot tub, though overall the space has a fun young vibe.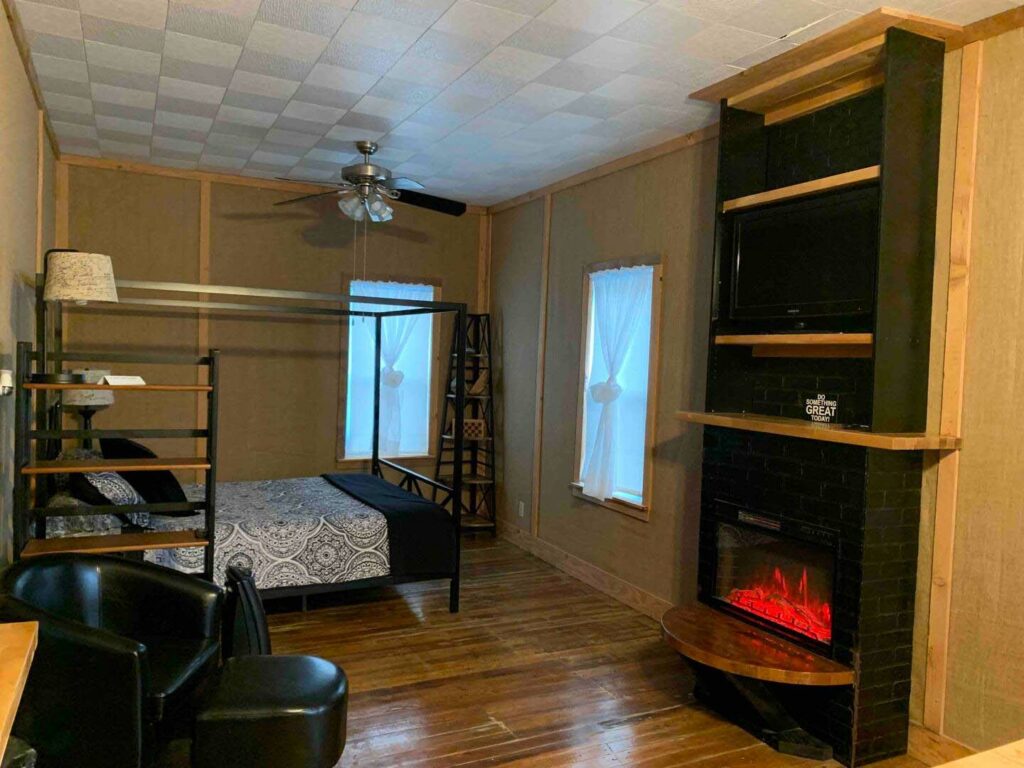 Have you ever stayed in this AirBnb? Have you dropped by the Azalea Mountain Store? Let us know and tag the friends and family you want to go with!