Founded amidst the thriving community of Beaverton, a city teeming with over 98,000 residents, Tom's Pancake House radiates with the luminescence of a culinary lighthouse. Its sun-dappled spaces have exuded a magnetism that's turned diners into devotees over its remarkable existence. Showcasing a gastronomic palette as diverse as sizzling steaks, vibrant Mexican delights, and cherished comfort classics, this treasure trove of taste has etched itself onto the culinary map of Beaverton. Allow us to usher you through the charismatic corridors of this esteemed gastronomic haven.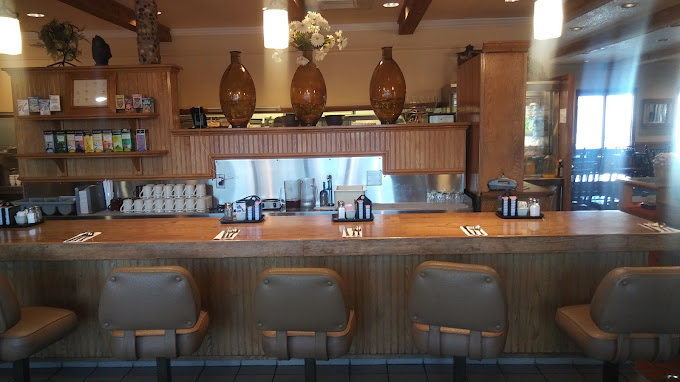 The Pillar of Palatable Reliability: In the ever-shifting kaleidoscope of the culinary world, Tom's Pancake House stands unyielding and unwavering. While gentle transformations may touch its menu, patrons are assured of the comforting presence of their cherished treats, each visit a rekindling of delicious nostalgia.
Sign up for monthly emails full of local travel inspiration and fun trip ideas. In each newsletter we'll share upcoming events, new things to do, hot dining spots and great travel ideas.
RELATED: Rise and Shine with the Unbeatable Breakfast Menu at This Oregon Café Loved by Locals
Tom's Pancake House, an esteemed establishment that has graced the Oregonian culinary scene for over four decades, proudly boasts breakfast as an "Oregon Tradition" according to their online menu. Embracing their dedication to the most important meal of the day, Tom's serves breakfast all day long, alongside delectable options for lunch and dinner. With operating hours from 6 a.m. to 8 p.m. every day, this eatery ensures that patrons can indulge in their cravings at any time.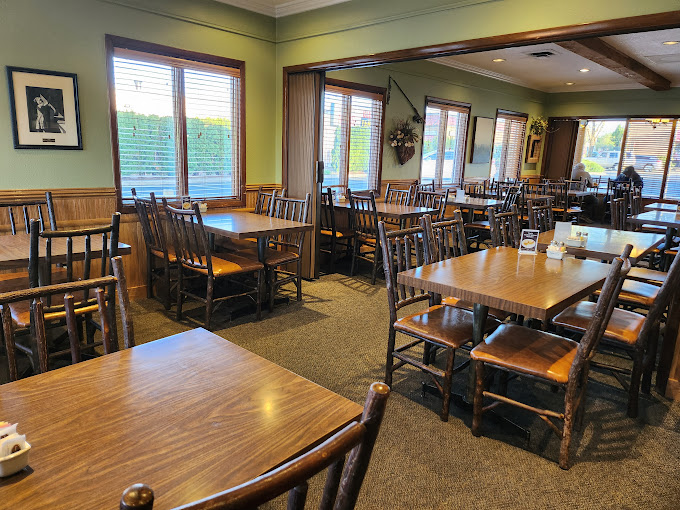 The Spanish omelettes sizzle with authentic flair, while the raspberry crepes offer a tantalizing retreat, making every Sunday morning an anticipated tradition.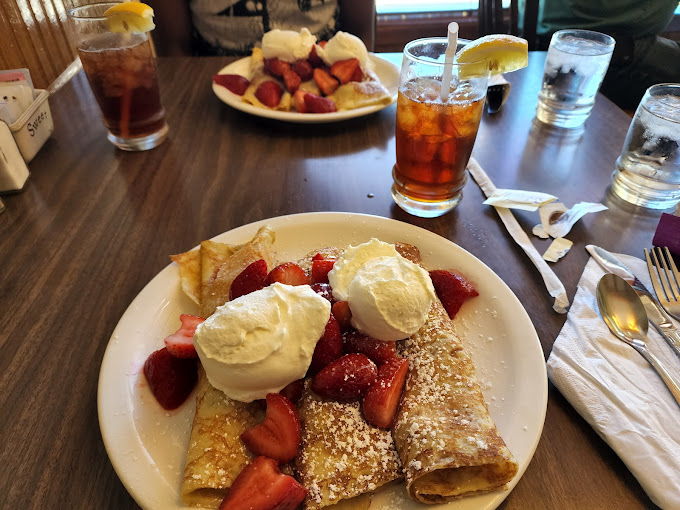 Regulars frequently extol the unwavering quality of their favorite Cinnamon French Toast and the celestial tenderness of the legendary cinnamon rolls, these dishes standing as titans of timeless comfort.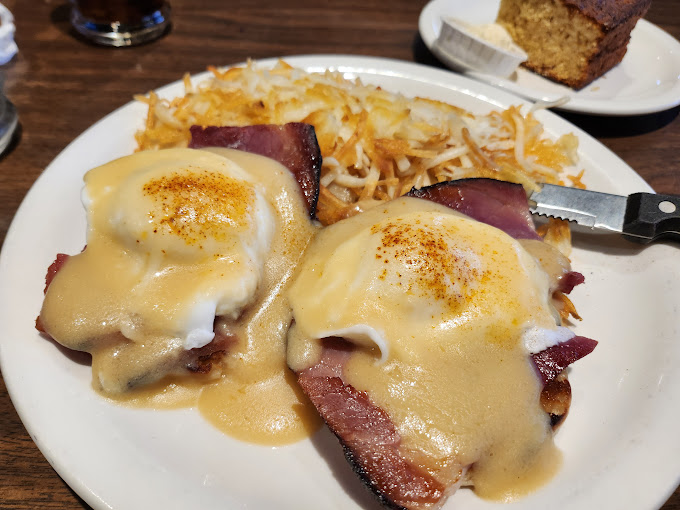 Economical Epicurean Excellence: Tom's Pancake House is a masterful conductor orchestrating the harmony of affordability and sublime quality. This culinary sanctuary draws in families, friend groups, and hobbyist clubs, promising an indulgence of honest, hearty fare without denting the wallet.
RELATED: The 41 Best Oregon Mom & Pop Restaurants to Eat At
Opening its welcoming doors from the crack of dawn until dusk, seven days a week, Tom's attends to every gastronomic yearning. Its iconic standing among local businesses underscores its embedded roots within the community.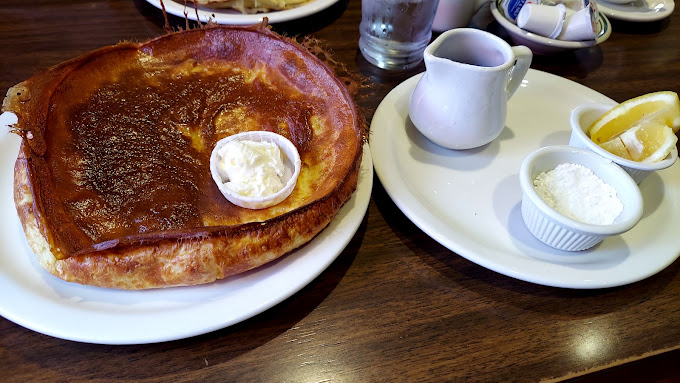 The Embrace of Heartfelt Hospitality: In contrast to the grandeur sought by many, Tom's Pancake House extends a heartwarming embrace to all, creating a haven irrespective of attire or status. As you cross its threshold, the meticulously maintained cleanliness and the warm reception ensure a homely ambiance. This is a nurturing space where people of all walks of life commune over shared meals, spinning tales and weaving memories.
The Timeless Attraction: Being Beaverton's longest-serving restaurant, Tom's Pancake House flaunts its age like a badge of honor. A steadfast ally to locals and travelers, it offers solace from the whirlwind pace of modern dining trends. Amidst the transient nature of fashionable food outlets, Tom's shines brightly, a lighthouse of unwavering dependability and earnest authenticity. It exemplifies the charm of a neighborhood gem where nourishing meals are savored amidst an air filled with nostalgia.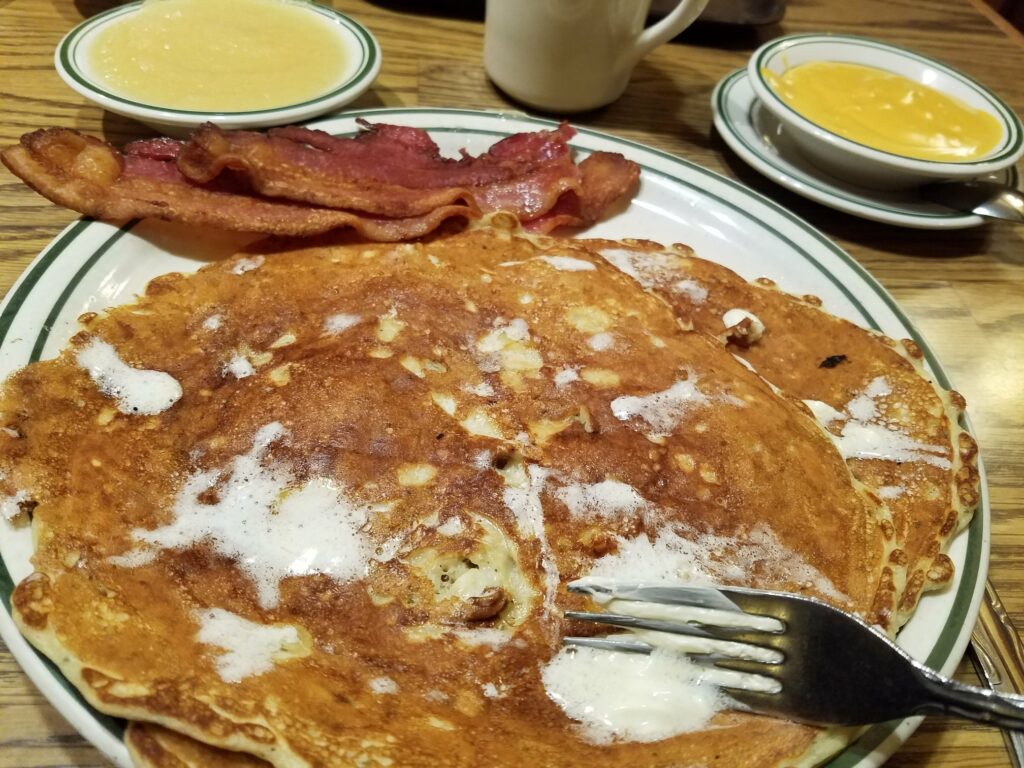 Tom's Pancake House isn't merely a restaurant; it is a warm sanctuary for comfort food aficionados, a tribute to the resilience of tradition. With its welcoming atmosphere, loyal menu items, and pocket-friendly pricing, it has charmed its way into the heart of Beaverton's community. Whether your appetite craves fluffy pancakes, a sizzling steak, or vibrant Mexican fare, Tom's consistently delivers culinary masterpieces.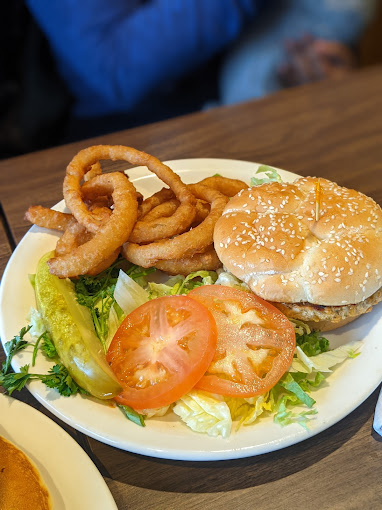 In a recent review on Yelp, a patron effusively noted, "Tom's is the heart of Beaverton. Consistent, comforting, and always welcoming. A place that feels like home, where food nourishes not just the body but the soul."
The enduring popularity of Tom's Pancake House can be attributed to the exceptional quality of both their food and service, as attested by an Assistant Manager Carolyn Williams. "It keeps people coming back," she remarked in an interview with The Oregonian, acknowledging the enduring allure that has sustained the restaurant's loyal customer base throughout the years.
So, when your travels bring you to Beaverton, let your gastronomic compass guide you towards Tom's Pancake House. Here, a symphony of taste and a treasury of memories are waiting to be savored.
Address: 12925 SW Canyon Rd, Beaverton, OR, United States, Oregon
Phone: (503) 646-2688 (they also use Grubhub and Ubereats!)
Official site: tomspancakehouse.com