In an extraordinary rescue tale, a group of ten adolescent trekkers were recently saved in southern California, thanks to the lifesaving Emergency SOS feature of the latest iPhone.
The Ventura County Sheriff's Office detailed in a report that the young adventurers found themselves disoriented near the Last Chance Trail, located in Santa Paula Canyon, just outside of Ojai. The group was reported missing around 8 p.m., when the Emergency SOS system on their iPhone dispatched a text message to local authorities, detailing their situation and inability to relocate the trailhead.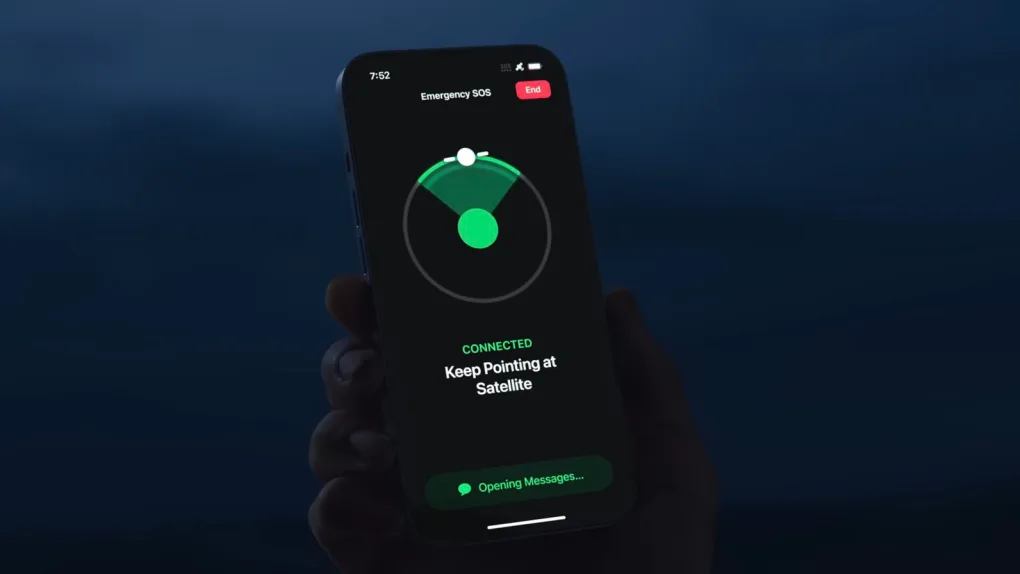 Simultaneously, the guardians of the stranded youths reached out to the sheriff's deputies stationed near the trailhead, raising concerns about their delay.
Just half an hour later, at approximately 8:30 p.m., a committed team of 13 volunteers from the Upper Ojai Search and Rescue Team sprang into action. Despite the challenging conditions, which included poor visibility, numerous stream crossings and trails previously eroded by heavy rainfall, they ventured forth to find the teenagers.
RELATED: How to Set Up and Use the Emergency SOS Feature on an iPhone
Their determined efforts paid off around 11:15 p.m., when the missing teenagers were successfully located. The sheriff's office reported that most of the group were ill-equipped for the trek, and were supplied with food, potable water, and lighting equipment as they were escorted back to the Santa Paula Canyon Trailhead. They returned safely at 2:40 a.m., with none of the hikers needing medical aid.
Emergency SOS services via satellite have come to the aid of countless individuals over the past 15 years, facilitating timely rescues. However, this boon in technology has also raised concerns among some experts. They argue that reliance on such devices might encourage adventurers to neglect proper preparation, assuming they can simply summon help if trouble arises.
Charley Shimanski, vice president of the Mountain Rescue Association, spoke to the New York Times in 2007 following the launch of the first SPOT device. He emphasized the importance of using common sense over relying solely on technological aids, stating, "they are valuable, but should not replace common sense."
With the launch of the Apple Emergency SOS feature in the iPhone 14 last year, it is yet to be seen how this new tool, which allows users to send text messages to emergency services via satellite through an Apple-operated response center, will impact the frequency of emergency calls handled by rescue teams.
Source: NBC News