If you don't know where to look, you might just drive past one of the best breakfast spots in North Bend, Oregon. A lot of times the best food is found in the the most unassuming little buildings and is known only to locals. This is true of Mom's Kitchen, a small but popular café found in North Bend on the southern Oregon coast. As the name suggests, this little restaurant serves up hearty, home-style breakfasts and lunches that are reminiscent of the dishes that you might find in your mother's kitchen. This is one spot you don't want to pass up on your trip to the coast!
Coastal Café – Mom's Kitchen In North Bend, Oregon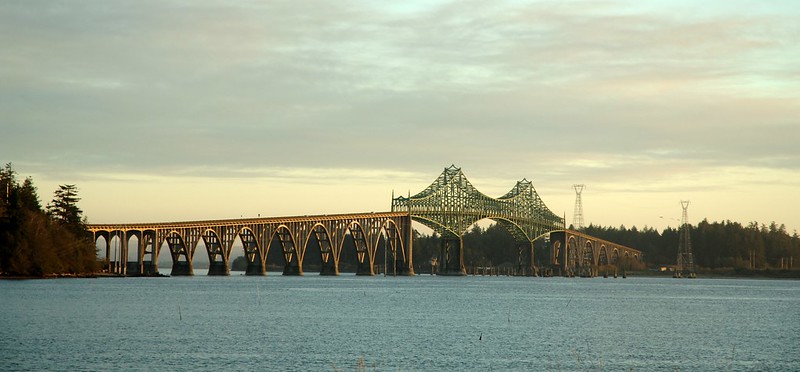 North Bend is a small community on the southern Oregon coast with a population of just over 9,600 people. Surrounded on three sides by the scenic Coos Bay, this little coastal city is home to 500 foot sand dunes, pretty beaches, antique stores, and the historic McCullough Memorial Bridge.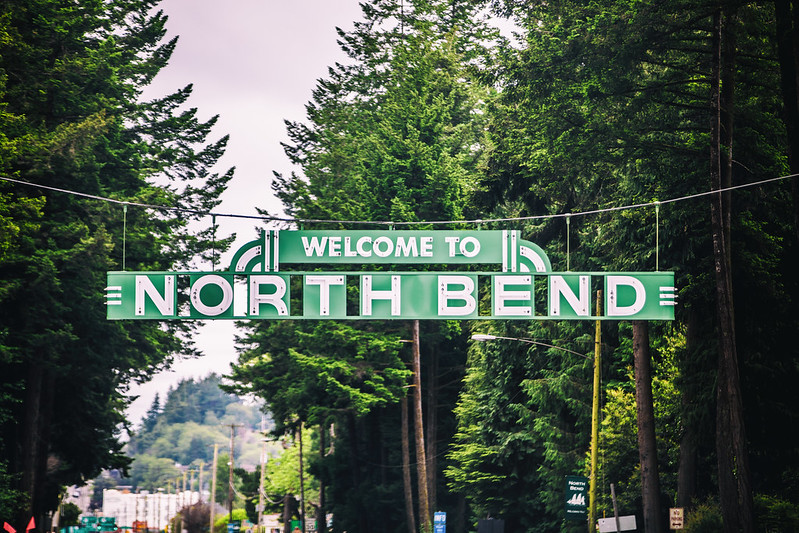 Mom's Kitchen is located in a modest building just off the main drag in North Bend and has become something of a local institution, drawing in diners from North Bend and Coos Bay who are eager to sample its delicious food and friendly atmosphere.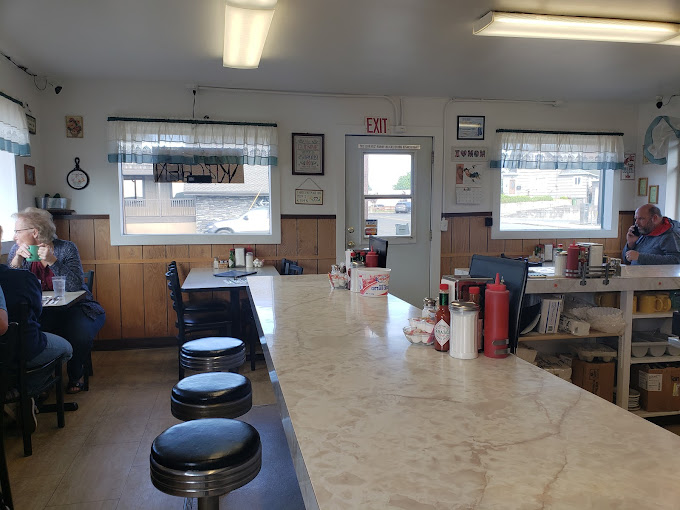 One of the things that sets Mom's Kitchen apart from other restaurants in the area is its menu. Mom's Kitchen is known for their stellar breakfasts, burgers, and sandwiches, along with a friendly small town atmosphere.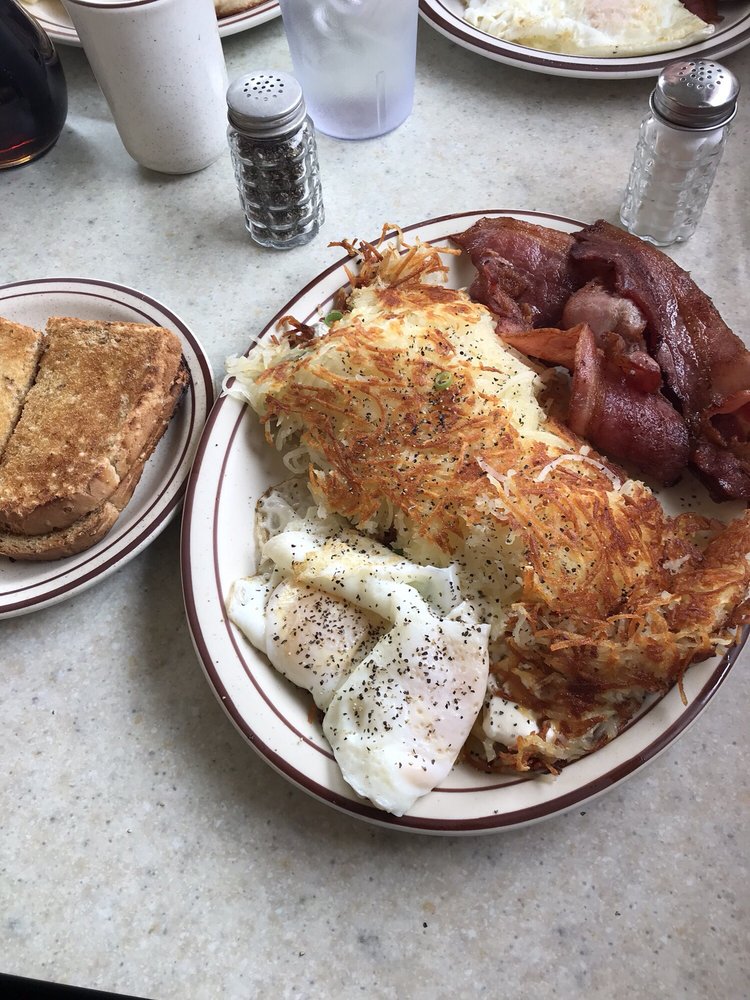 While Mom's Kitchen has some truly awesome lunch items like the BBQ Beef Sandwich and the Mushroom Cheeseburger, it's breakfast you're going to want to stop in for.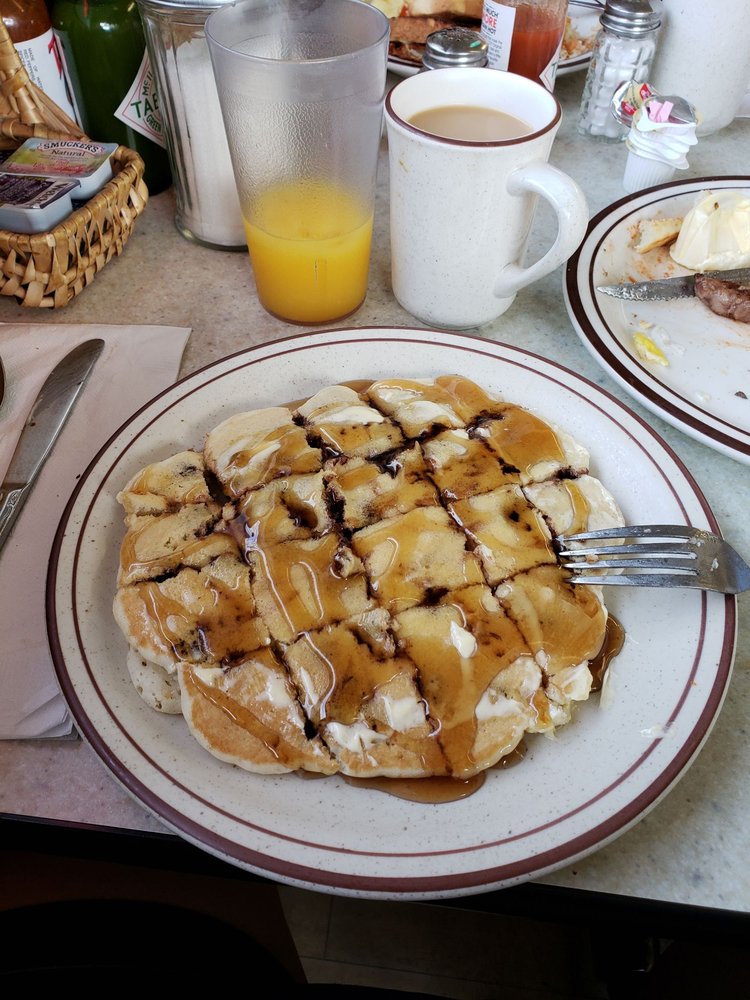 Mom's Hashbrowns O'Brien, with cheese, onions, green peppers, and your choice of ham, bacon or sausage is a local favorite.
If you like country fried steak, you won't be disappointed with Mom's delicious Country Fried Steak covered in creamy sausage gravy and a side of eggs.
For those that have a sweet tooth, you really can't go wrong with the pancakes at Mom's Kitchen. The blueberry pancakes are delicious, but check out these massive plate size strawberry pancakes topped with strawberries and whipped cream!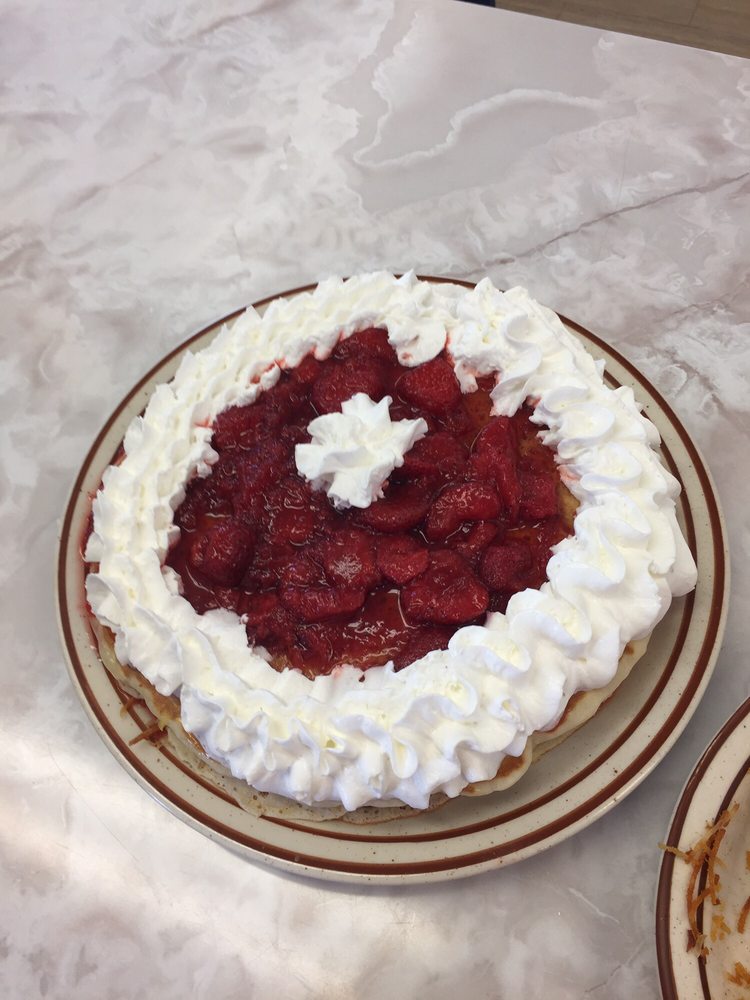 We also think a hearty omelet topped with chili is a must for a cold day on the coast, though it's a toss up between that and delicious biscuits and gravy!
Perhaps the best thing about Mom's Kitchen is the sense of community that it fosters. The restaurant is a popular gathering spot for locals who come not just for the food but also for the chance to catch up with friends and neighbors. Whether you're a regular or a first-time visitor, you'll feel right at home at Mom's Kitchen, and we think this is a great way to start your day on the Oregon coast!
Mom's Kitchen Information
Check out the map below to find your way to Mom's Kitchen in North Bend, Oregon near Coos Bay.
Location: 1603 Sherman Ave in North Bend, Oregon
Hours: Monday – Sunday: 6 AM – 2 PM
Phone Number: (541) 756-2710
You might also be interested in the things there are to do in Bandon which is thirty minutes south of North Bend. Check out our Bandon Oregon Adventure Guide here.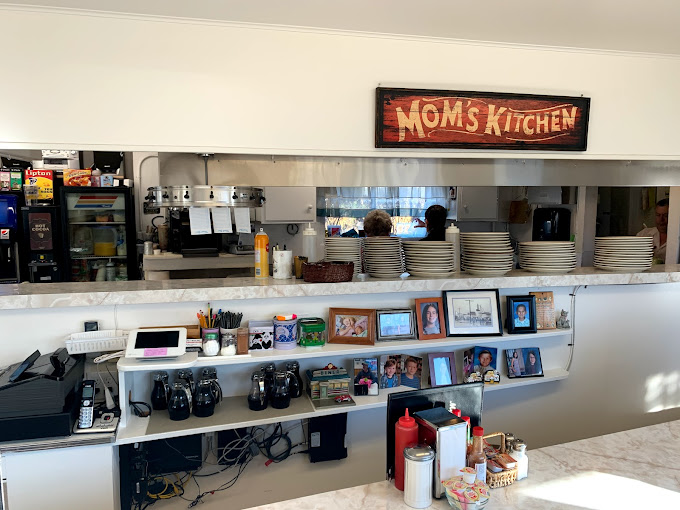 Have you ever been to Mom's Kitchen in North Bend? What's your favorite spot to stop off and eat while in North Bend or Coos Bay? Let us know and tag the friends and family you want to go on an Oregon coast adventure with!