The historic Nye Beach area in Newport, Oregon is one of the best spots on the Oregon coast, not only for its wide, sandy beaches, but also for its eclectic mix of shops and restaurants, all within a few blocks of one another. However, one establishment that stands apart from the rest is the recently installed Blue Pig Bakery that sits right on Beach Drive a block away from the ocean. The bakery took over this prime piece of real estate in 2021, but you won't have any trouble finding it since they usually have a line snaking out the door and onto the sidewalk.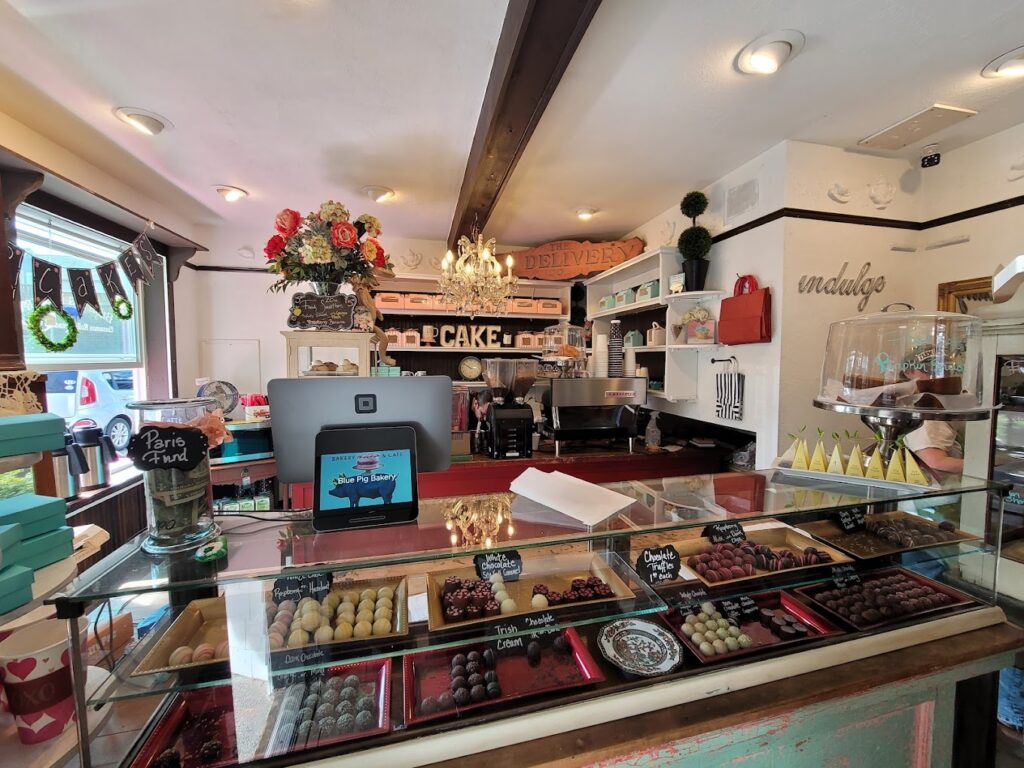 Blue Pig has something for everyone as they serve up coffee and espresso, housemade chai, pastries, cupcakes, truffles, and cakes. They also offer savory options like the Cranberry Bog Sandwich with turkey, lettuce, tomato, cream cheese, mayo and cranberry sauce on marbled rye. Pair this with a cup or bowl of their lobster bisque or tomato basil soup and you've got a perfect meal for a cool day on the Oregon coast.
All the sweets are delicious at Blue Pig, but they have a few signature items that have garnered them recognition far and wide. Most notably, you have to try their pumpkin bread which is light and fluffy, and the coconut cream cakes and cupcakes that have just the right balance of sweetness so they don't assault your senses. Other standouts include the Irish Cream truffles, coffee cake, lemon shortbread cookies, chocolate chip cooks (and vegan chocolate chip cookies), and fresh croissants. Blue Pig also sells cakes whole or by the slice, and they love to take on custom orders for special events, birthdays, or weddings.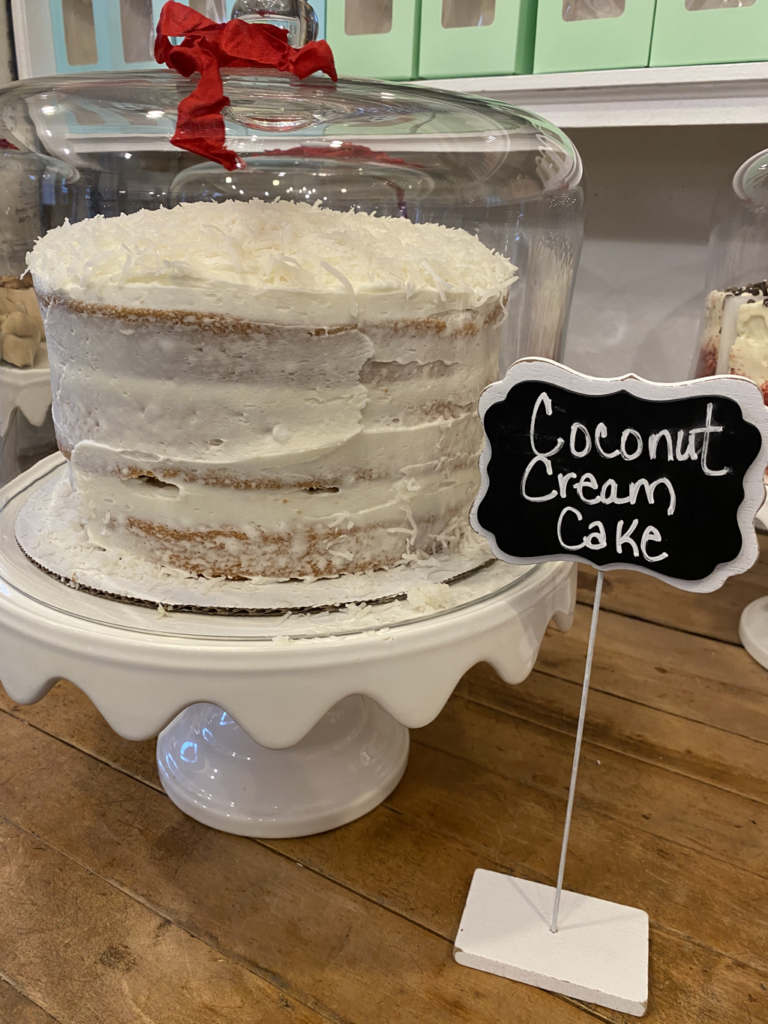 But if there's one thing you simply can't miss when you go to Blue Pig, it's their famous buttercream frosted cinnamon rolls. These puppies are huge and definitely big enough to share. They're made fresh daily, and they often have to churn them out multiple times a day to keep up with demand. The dough is moist and chewy and they whole roll is smothered in a rich, gooey frosting. You can even purchase a whole box of them to go!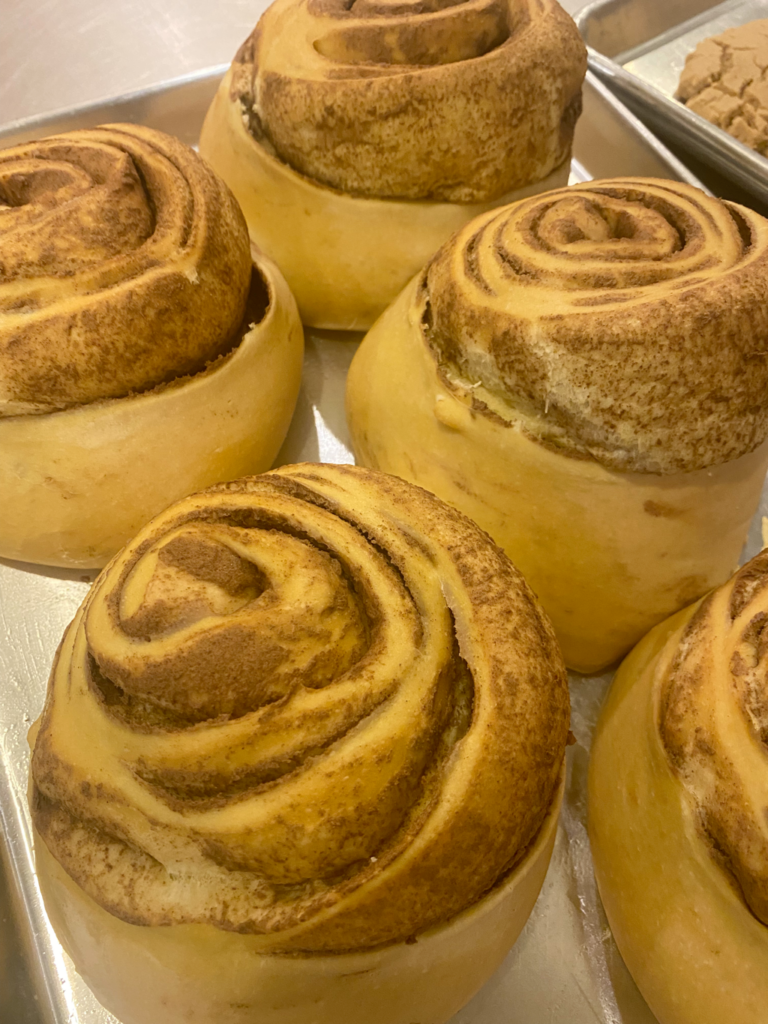 Their wide selection of delectable sweets led one reviewer to say this: "Insanely good cookies that melt in your mouth, fresh baked goods all from scratch. Mouth watering cinnamon rolls topped with sweet cream frosting and different miniature uniquely flavored chocolates make you forget there ever was a place called See's Candies"
The owner, Montana (who's unmissable with her signature blue hair), has been baking for nearly 20 years and has been able to pair her love of sweets with another lifelong passion—antiques. When you step inside the bakery you'll see that it also doubles as a shabby-chic vintage boutique that sells a mix of antiques and new items like Pendleton clothing and blankets. You almost feel like you're walking through a museum except everything's for sale. Inside you'll find mishmash of old suitcases, knick-knacks, clothing, candle holders, dishes, jewelry, and furniture.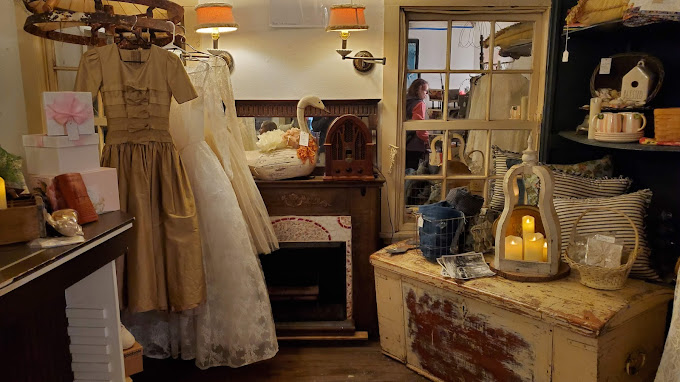 Montana continually refreshes her stock, so no matter how many times you've browsed their wares there's sure to be something new that catches your eye. And, since it's almost always busy, you'll have time to look at all the antiques while you wait!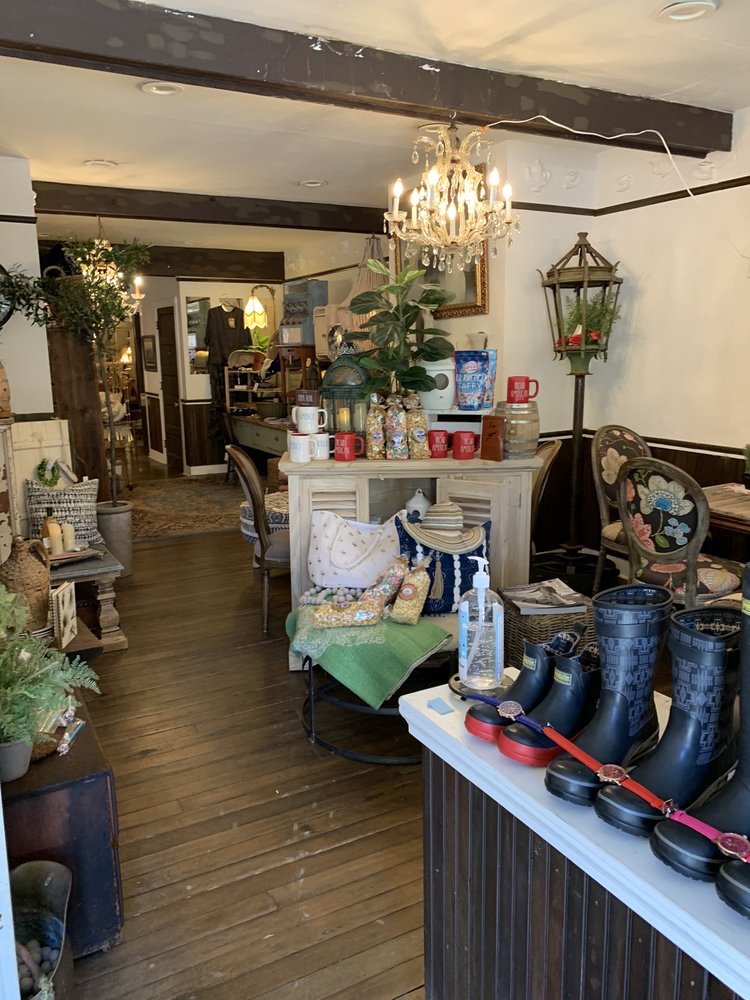 Pro tip: Since the bakery is only open Thursday through Sunday, do yourself a favor and load up on sweets for the days ahead since you won't be able to get your Blue Pig fix till the next weekend.
Address: 716 NW Beach Dr, Newport, OR 97365
Phone: 541-602-3436
Hours: Thursday – Sunday, 9:00am to 3:00pm