From food trucks to interesting restaurants and farm-to-table experiences, Portland is known for it's thriving food scene. It's easy to find delicious food or an interesting dining experience in Portland, and one of our favorite options is Ethiopian food.
There's nothing quite like the warm, spicy and delicious flavors of Ethiopian cuisine to wake up your senses. Usually arranged in a colorful array and eaten with unique injera bread, Ethiopian food is something everyone should try at least once.
If you're looking for the perfect spot to grab a bite to eat or the best Ethiopian food, check out our list of top Ethiopian restaurants in Portland, Oregon.
Top Ethiopian Restaurants Portland, Oregon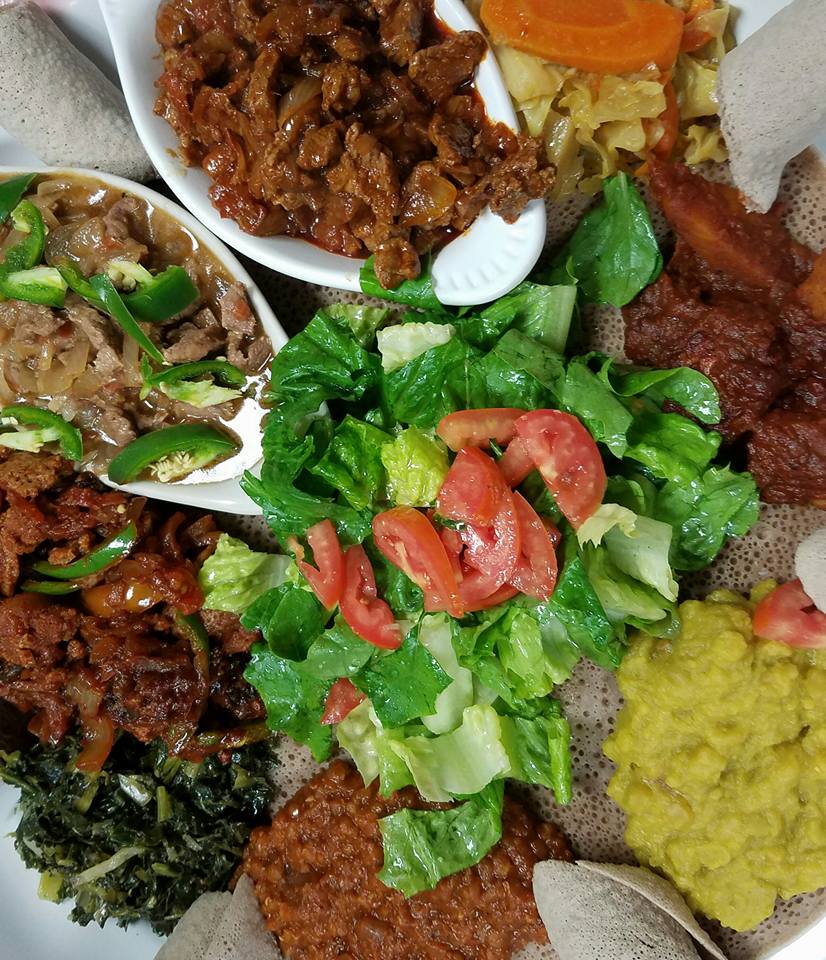 Portland has a thriving Ethiopian restaurant scene. From traditional dishes like key wot, injera and berbere to modern interpretations, the city offers a wide range of options for those looking to enjoy the flavors of Ethiopia.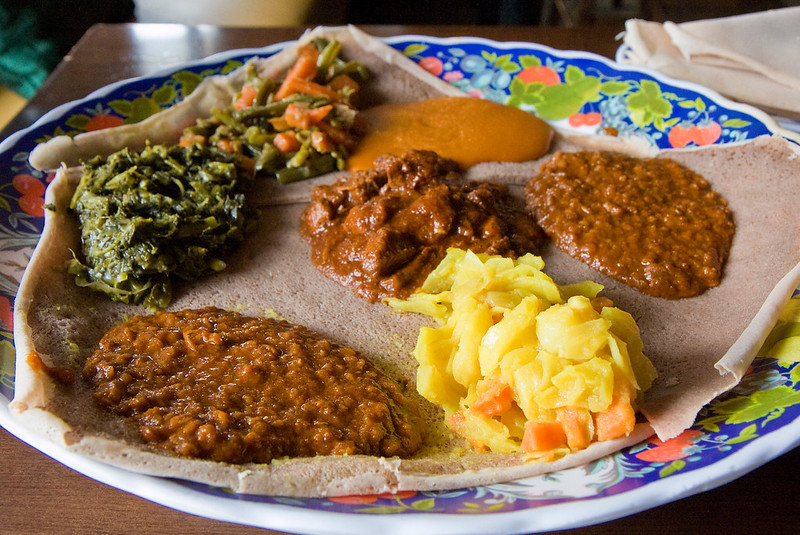 Ethiopian food is considered healthy because it focuses on nutritious ingredients and cooking methods. Ethiopian food is also considered low in fat, and packed with fiber, protein, and important vitamins and minerals like magnesium, calcium, iron, and vitamin B.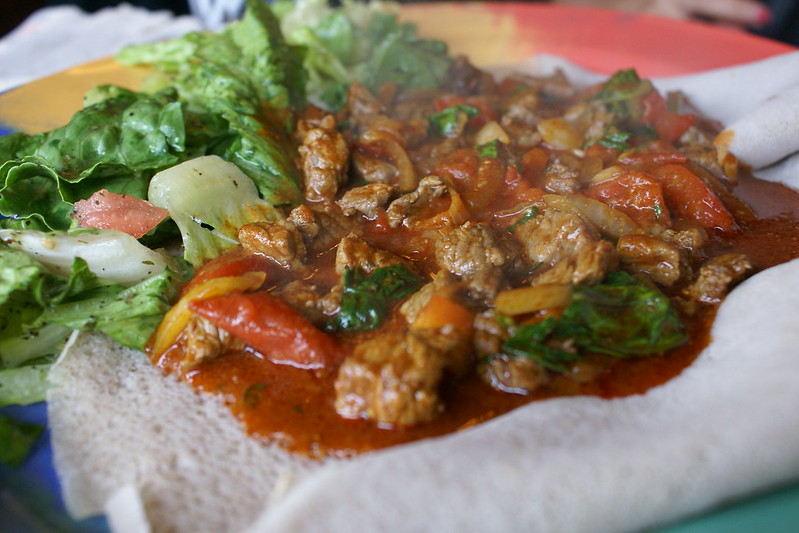 The wide variety of herbs and spices used in cooking most Ethiopian dishes add incredible flavor but also help to reduce inflammation and aid in digestion.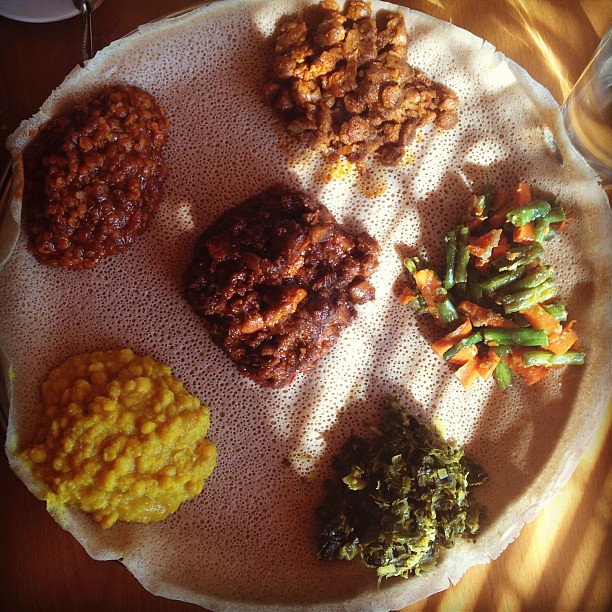 Both nutritious and delicious, Ethiopian food is a great option if you're on a diet or are looking for new ways to add healthy food into your daily meals.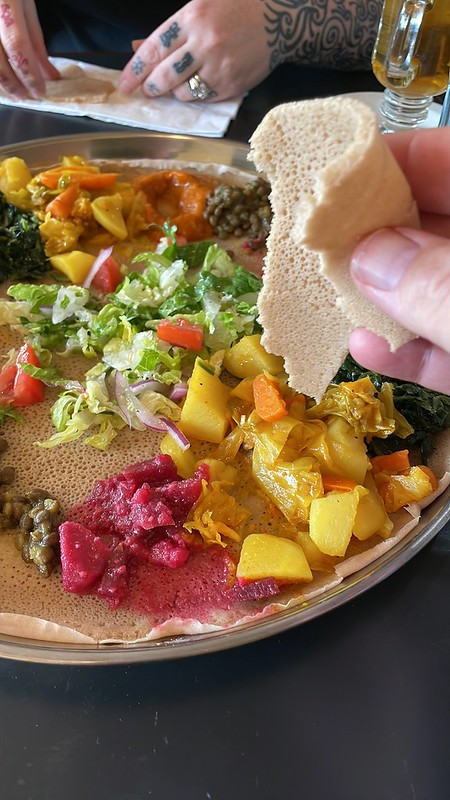 Ethiopian cuisine features a variety of vegetarian and vegan options, incorporating legumes, vegetables, and spices like turmeric (which has anti-inflammatory properties) to create flavorful and nutrient-dense dishes.
If you'd like to try the flavors of Ethiopia, check out our picks of the top four Ethiopian restaurants in PDX.
Enat Kitchen Ethiopian Restaurant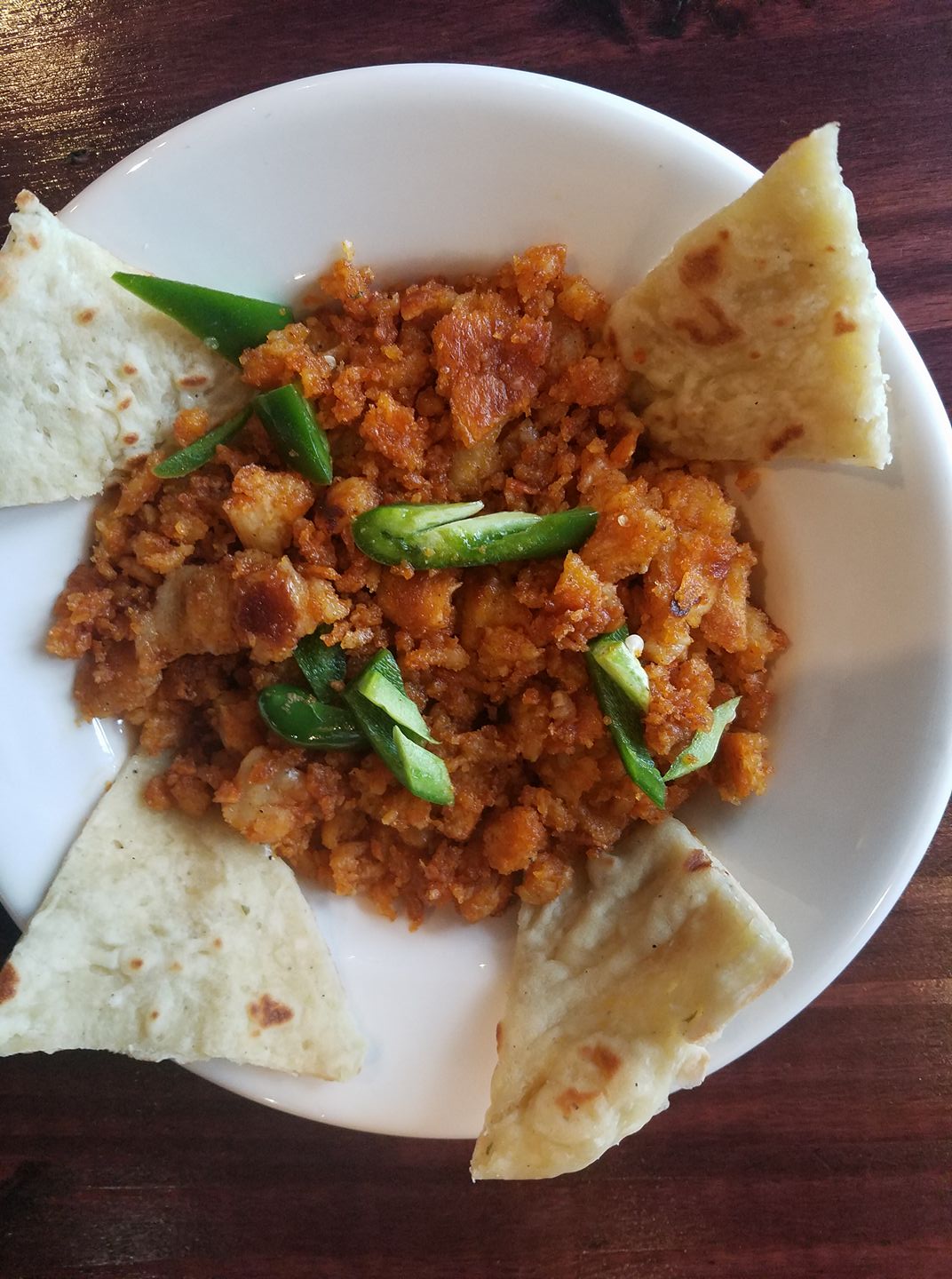 Enat serves up authentic Ethiopian cuisine with fresh ingredients and spices that come straight from Ethiopia.
This is food straight out of 'mama's kitchen', prepared with love, meaning it's earned it's spot on our list of best Ethiopian food in Portland.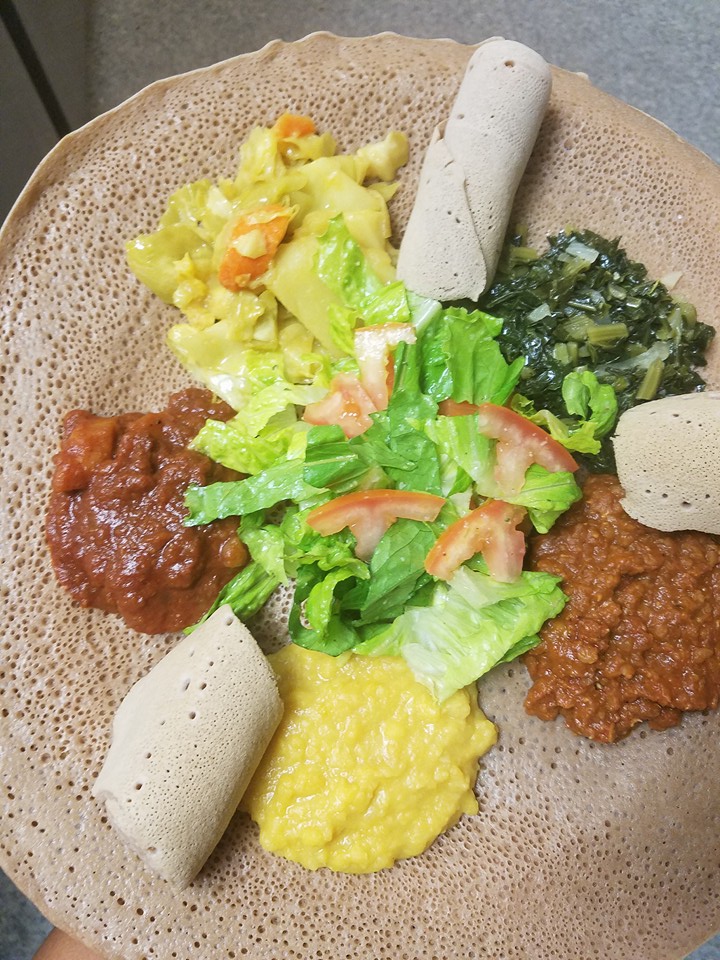 We recommend the Atkilt Besaga (strips of meat, carrots and cabbage spiced with ginger, garlic, and other spices with your choice of lamb, beef, or chicken).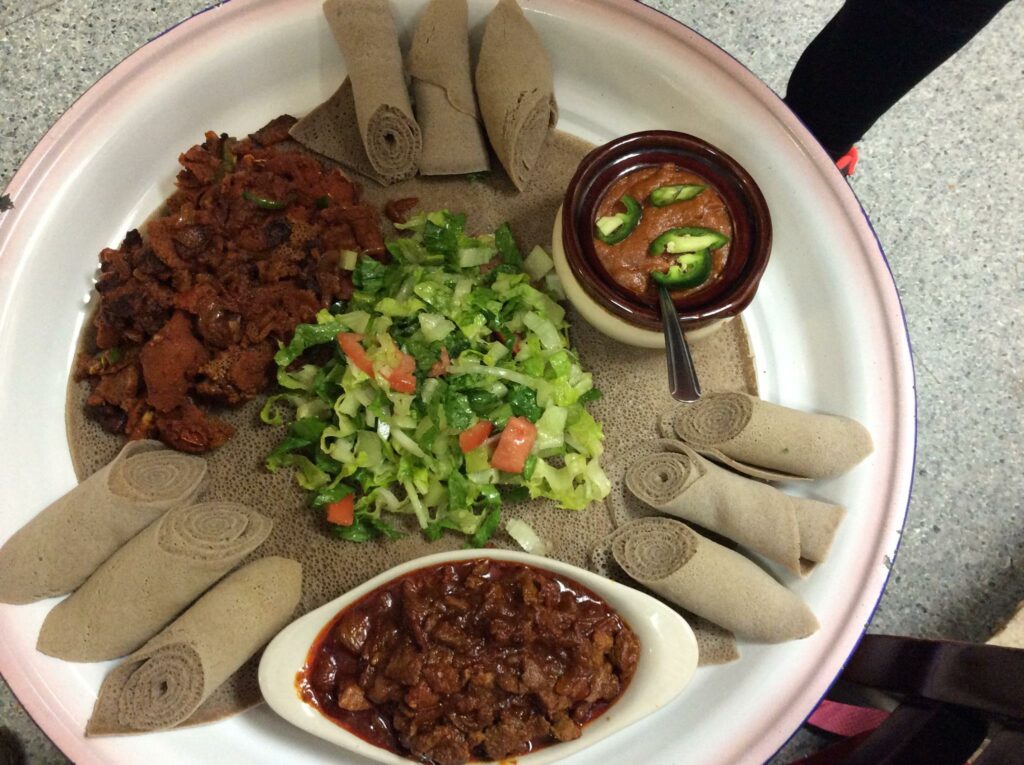 Another great option is the Veggie Combo, which is a sampler of five Ethiopian vegetarian dishes.
Enat Kitchen Information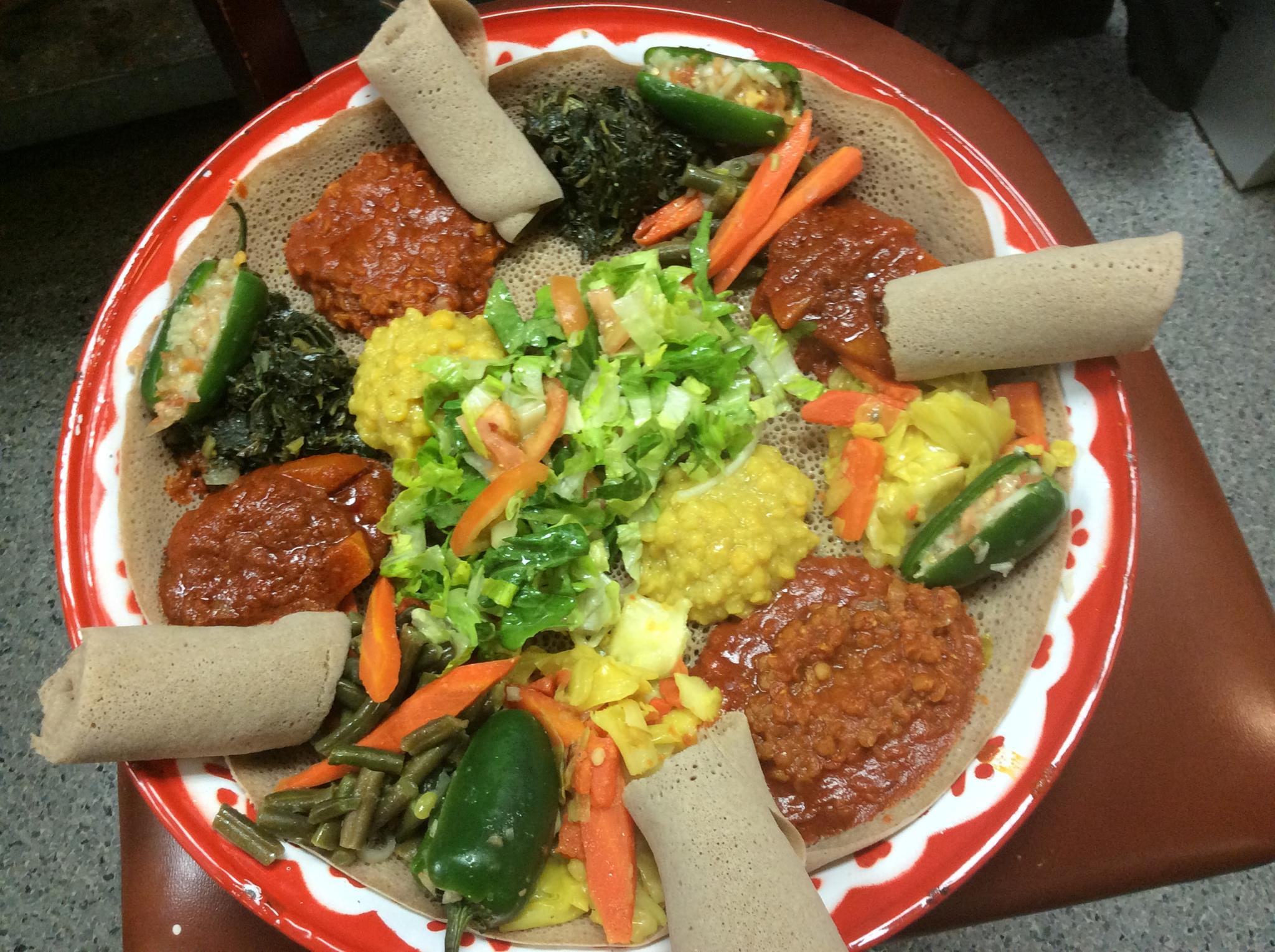 Abyssinian Kitchen Ethiopian Restaurant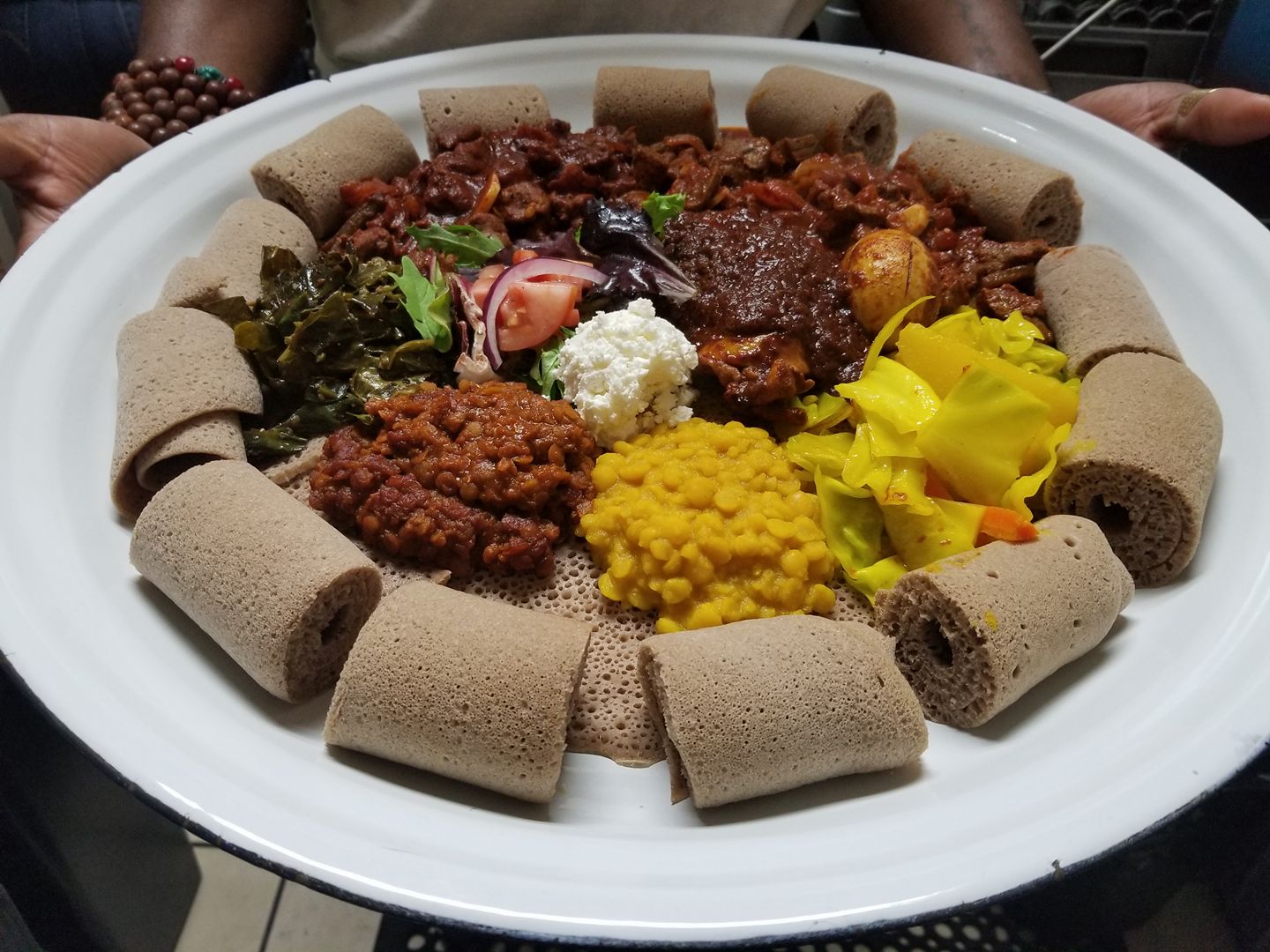 Abyssinian Kitchen on NE Alberta Street is a newer addition to the PDX Ethiopian food scene, but it's quickly become a local favorite and considered by many in the area to be one of the top spots for the best Ethiopian food.
With a focus on contemporary twists on traditional dishes, Abyssinian serves a variety of mouth watering vegetarian and meat-based options.
A standout Ethiopian dish is their Doro Wat, a spicy chicken stew made with berbere sauce and served with injera.
Abyssinian Kitchen Information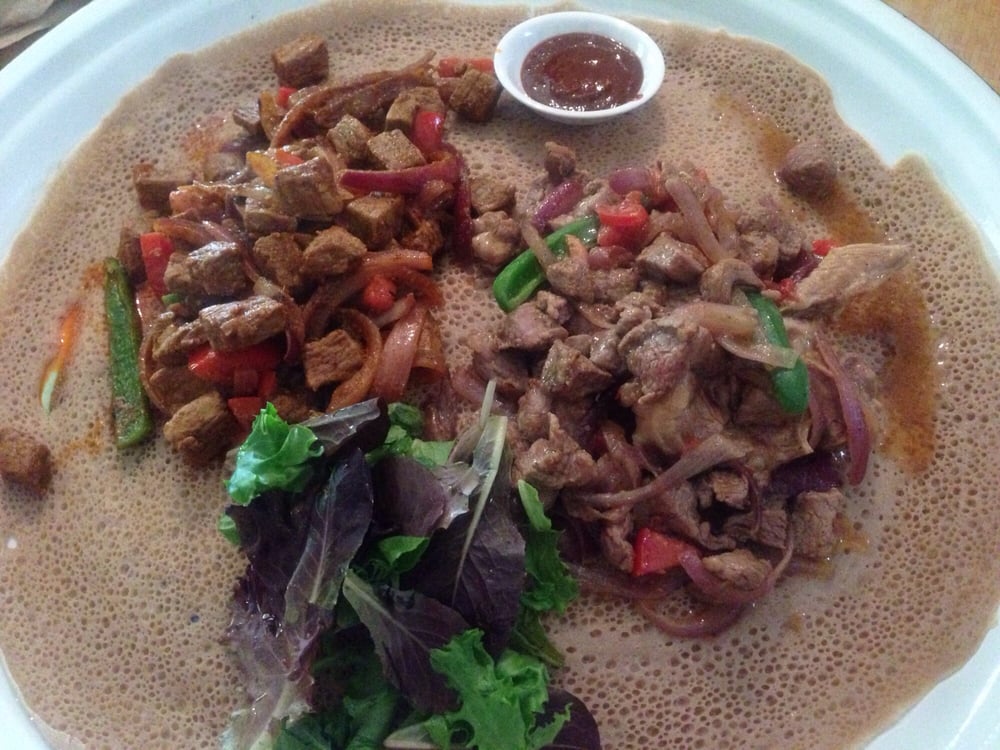 Aberus Ethiopian Restaurant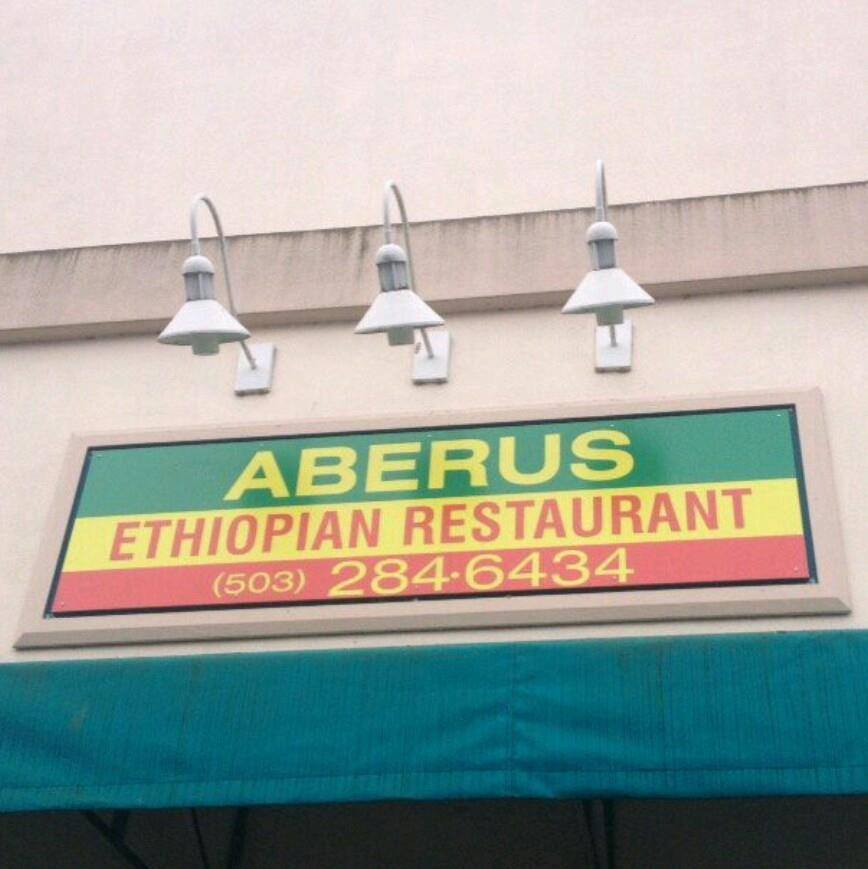 Found on Northeast Killingsworth St, Aberus serves up authentic Ethiopian cuisine like Alicha Wot (beef simmered in mild and flavorful onion and herb sauce), and Awaze Tibs (with your choice of meat with beef, lamb, or chicken cooked with garlic, ginger, tomato, and hot pepper sauce known as Awaze).
We suggest you also try their traditional fresh roasted Ethiopian coffee served out of a clay pot.
This mom and pop Ethiopian restaurant has gluten free Injera included with every order, and is a great spot to stop for a filling and tasty meal.
Aberus Ethiopian Restaurant Information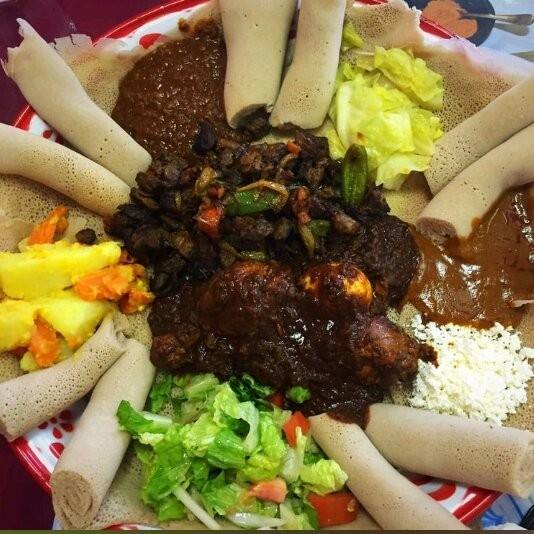 Queen Of Sheba Ethiopian Restaurant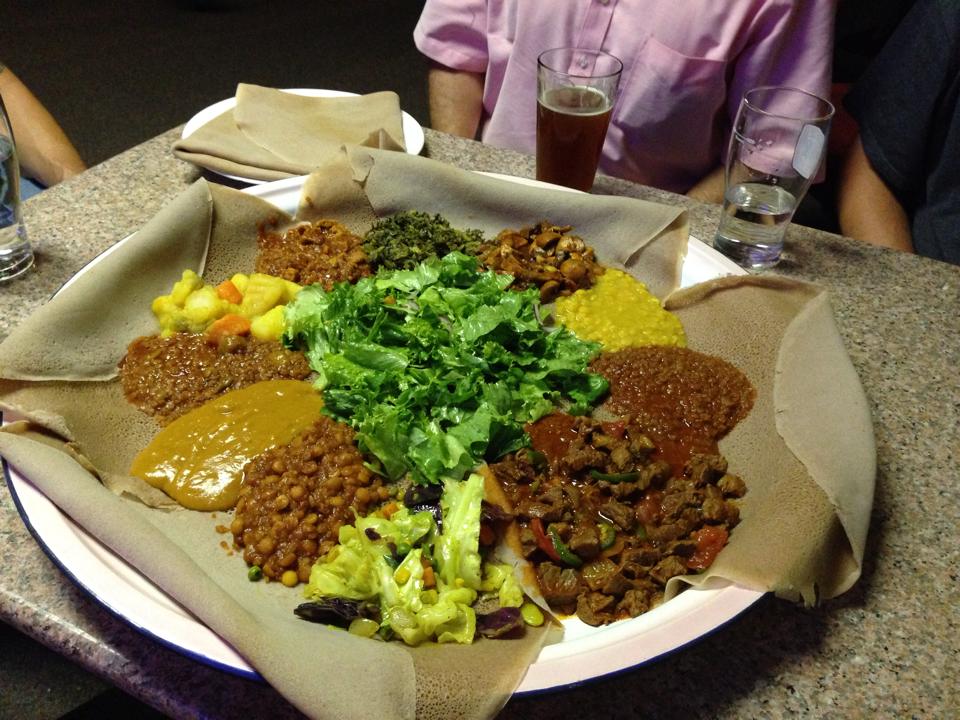 Queen of Sheba is a staple of the Portland Ethiopian food scene and has been since the 90s, offering traditional dishes in a warm and inviting atmosphere.
Their menu features a range of meat, vegetable, and lentil stews, all served with injera and a variety of sauces.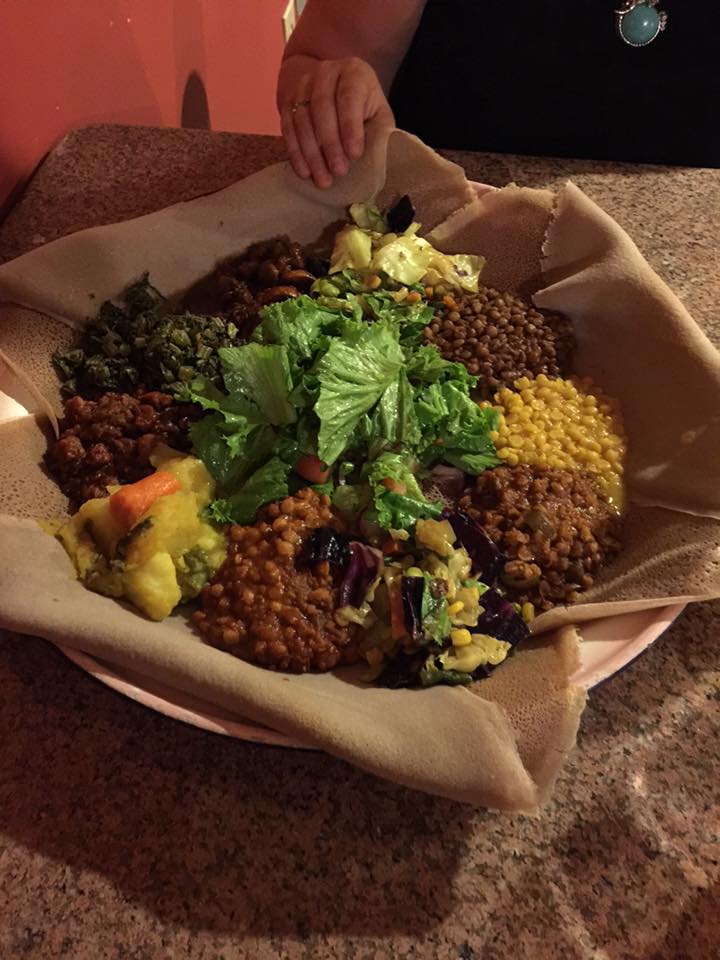 If you're looking for vegan or vegetarian Ethiopian options, Queen of Sheba has you covered.
Their combination platter is a great option as it has a variety of their most popular dishes.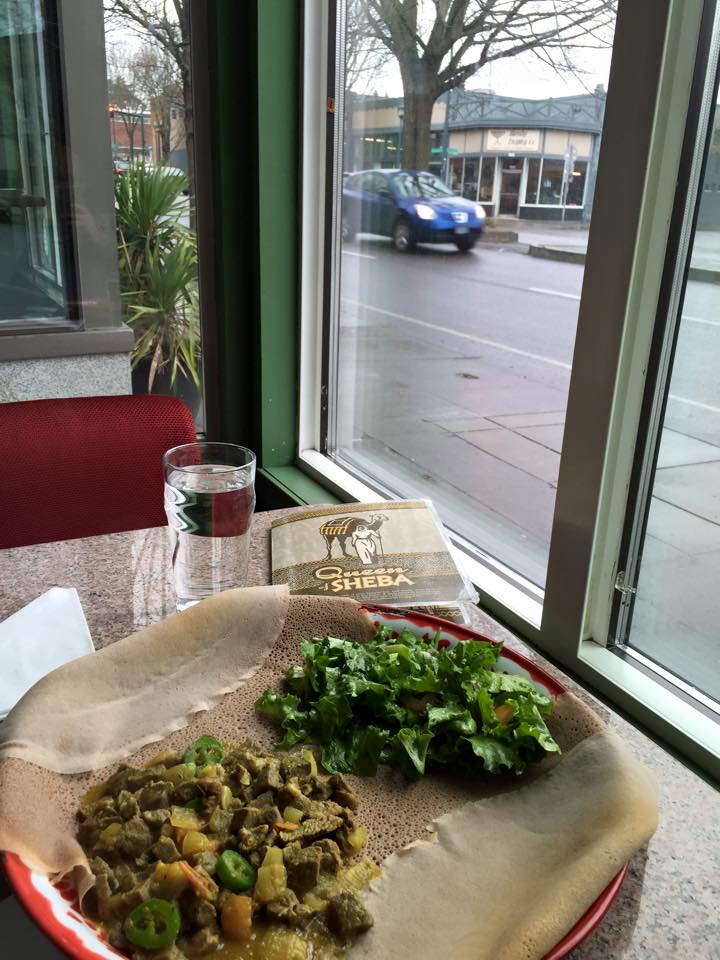 Because this is a busy restaurant and some of the best Ethiopian food around, it's highly suggested that you make a reservation at 503-287-6302.
Queen Of Sheba Information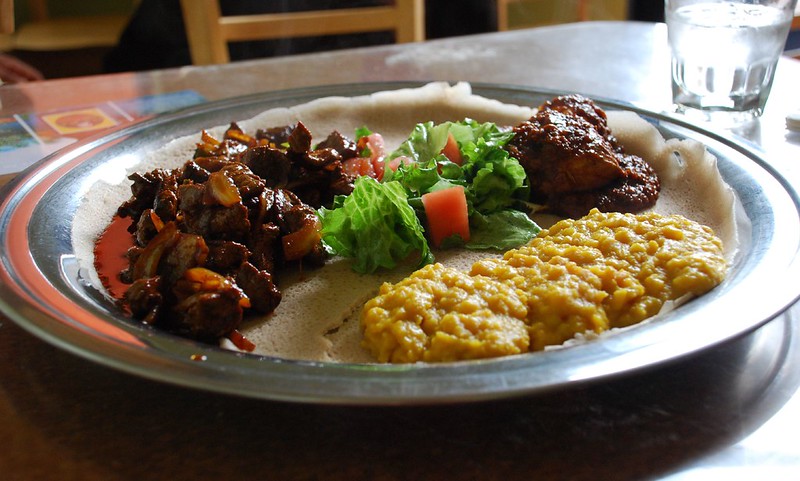 Whether you're a seasoned fan of Ethiopian cuisine or trying it for the first time, Portland is a great place to try it out.
From the traditional to the contemporary, the city's Ethiopian establishments offer a taste of Ethiopia's rich cultural heritage.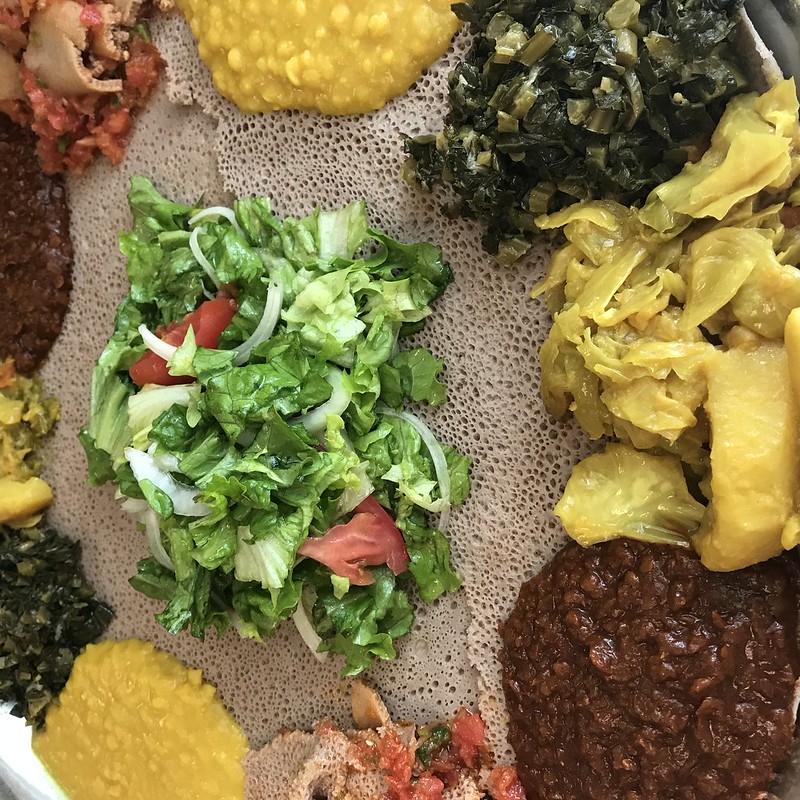 We love Ethiopian food! Have you tried any of these Ethiopian restaurants before? Which Ethiopian spot is your favorite and what's your favorite dish to get there? Let us know in a comment and tag the friends and family you want to grab a bite to eat with!