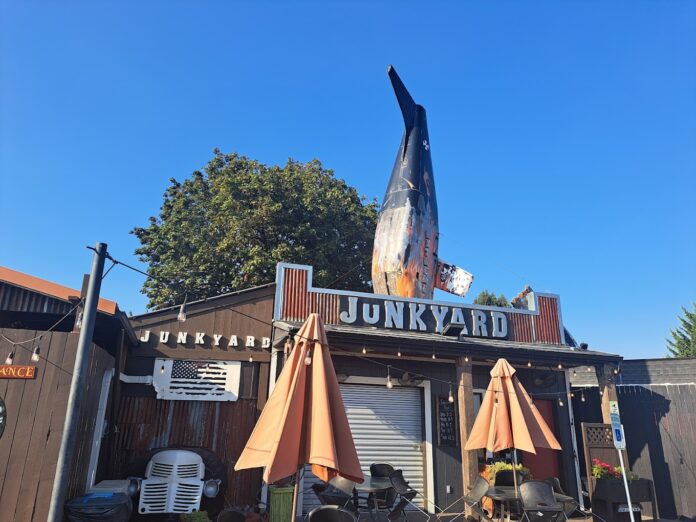 Chances are, you've never been to a restaurant quite like Junkyard Extreme Burgers & Brats before—and really what kind of name is that for a restaurant anyway? If you're intrigued, read on because the story of how this incredible place even came to be is just as crazy as the name itself.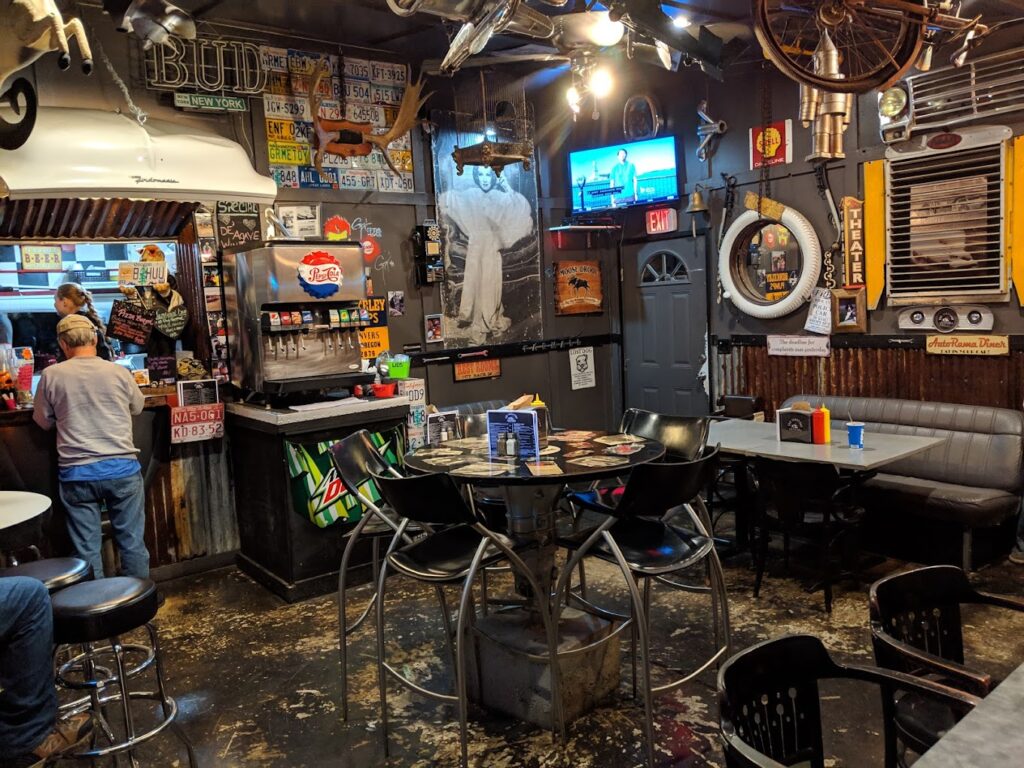 The restaurant started as a walk-up and drive-up hot dog cart that was built from the ground up out of an old race trailer by Kim and Craig Zumwalt in 2006. Kim had a long history working and managing restaurants, but all Craig had were wild ideas and a can-do attitude. And now that they had their mobile food cart ready to go, they had just one problem—they had nowhere to put it.
As luck would have it, Craig's mother actually owns the small, unincorporated community of Lancaster (that sits between the equally small towns of Harrisburg and Junction City) and suggested he put it there. At first, the location seemed patently unprofitable, but they decided to go with it counting on traffic moving between the two much larger cities of Corvallis and Eugene. They managed to squeak by for a couple years, but soon figured out they needed to amp up the menu and decided to do it with burgers. They've had their share of setbacks, but their loyal fan base kept growing and singing their praises.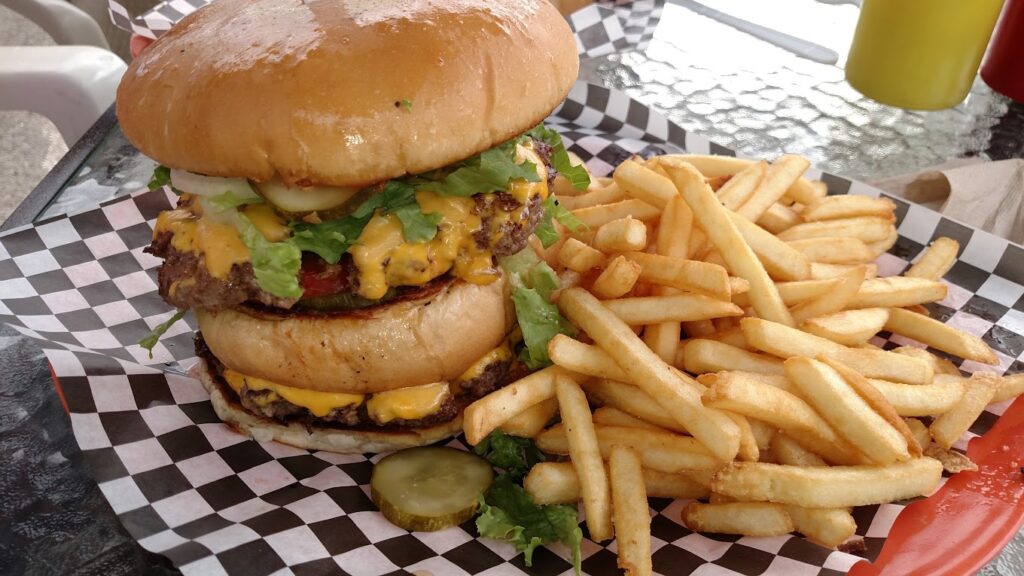 In 2014 they made it to the big time by being featured on an episode of Diners, Drive-Ins and Dives with the one and only Guy Fieri, thanks to their die-hard customers calling and writing in to recommend Junkyard for the show. The restaurant has since garnered over 1,400 Google reviews with an average rating of 4.7 stars and it's nearly impossible to find someone who doesn't like it. Now the Zumwalts are even seeking to franchise their ultra successful business.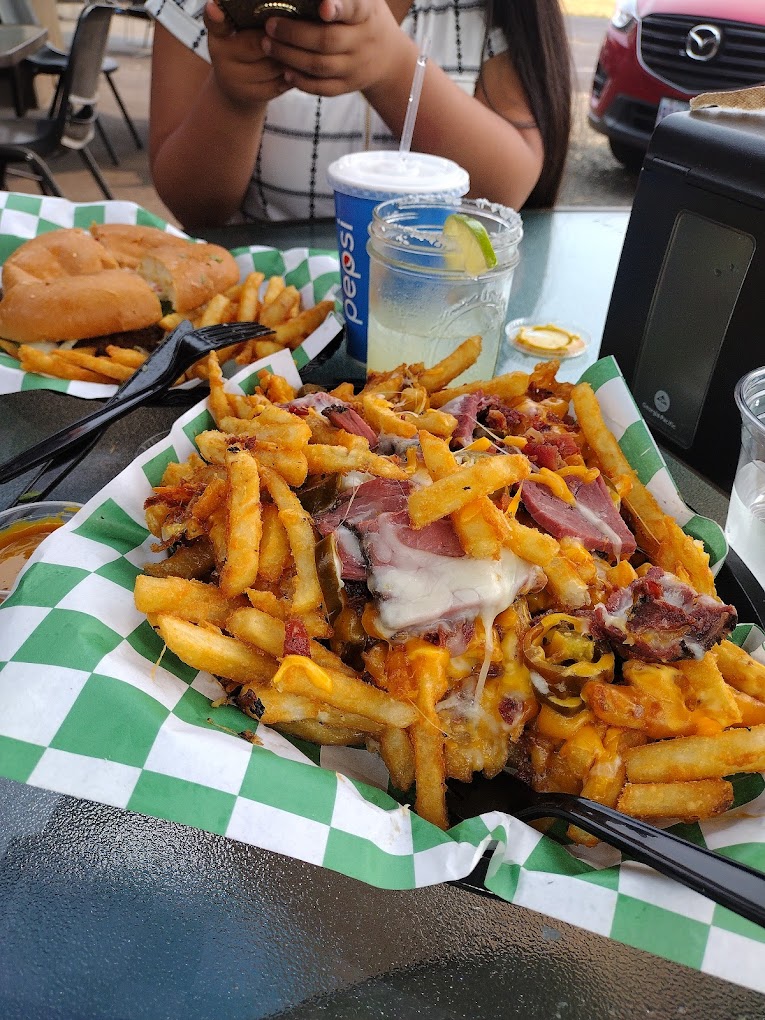 The actual restaurant is still the original race trailer now with an attached shed and tons of picnic tables with outdoor and semi-covered seating (with heaters so you can sit outside comfortably in cooler weather). This is definitely a destination restaurant that people seek out for its unique decor along with their huge and delicious burgers and brats. Right away you'll notice the butt of an airplane jutting out from the roof, and when you start looking around you'll see everything from old cars, traffic signs, license plates, and bikes hanging from the ceiling. You won't find anything like this in the city—places like this can only exist on the outskirts of town.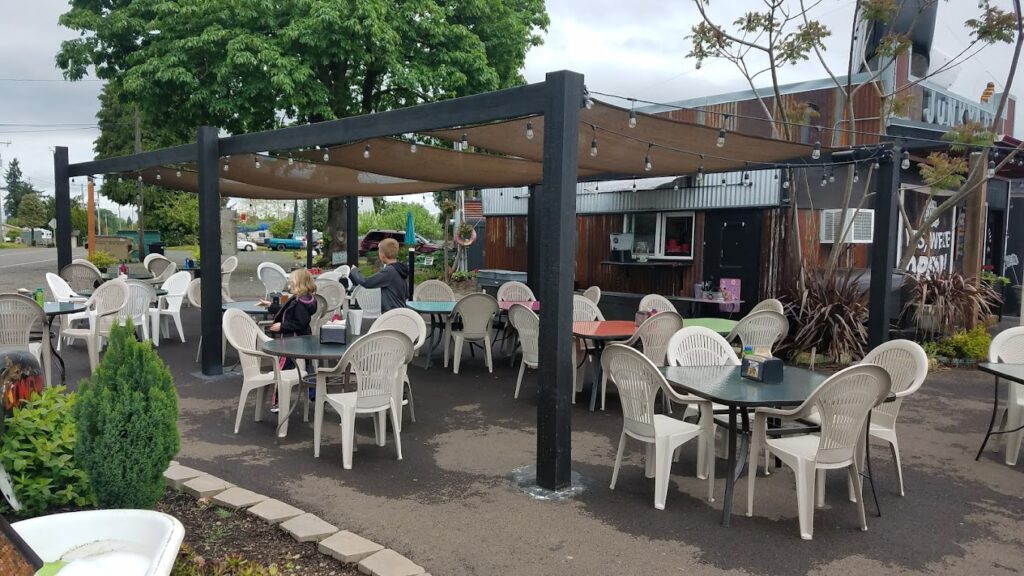 But what about the food!? Everything here is big and decadent and is probably not a great choice for anyone counting calories. Their signature item is the Big Block Burger made with two 1/2 lb patties, American cheese, mayo, lettuce, tomato, onion, pickle, and smoked bacon. Or, try the Junkyard Extreme 18 made with Junkyard's signature fried cheese w/onion, pepperoni, frank's hot sauce, jalapeño, mayo, lettuce, tomato, and pickle. Each burger is a whopping ½ pound smashed on the grill to caramelize the meat and add just a hint of crispiness, and their buns are made specially made for them and are slathered in butter and sprinkled with parmesan before going on the grill.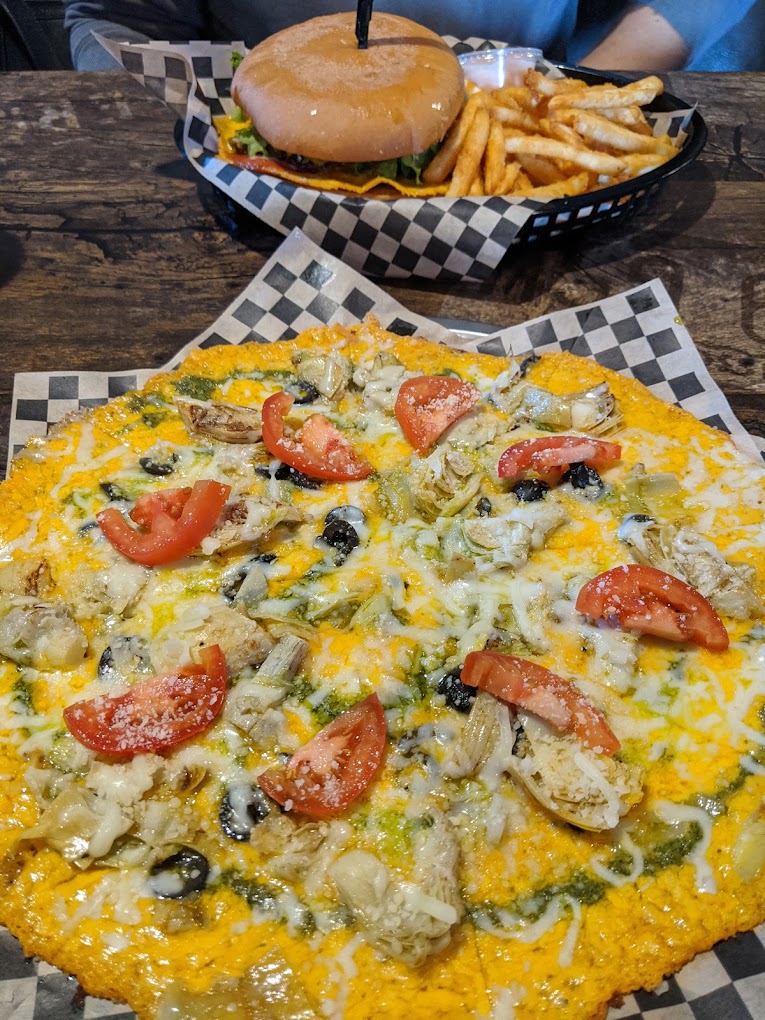 Other popular options are their Chili Cheese Dog with housemade chili and the 4 Stroke Dog that comes with crumbled bacon, grilled pineapple, lettuce, tomato, mayo, and sriracha sauce. And for something truly unique, order their crustless fried cheese pizza. That's right—no dough, just a crispy base of sinfully-delicious fried cheese that holds it all together better than you might think! Not to be outdone, even ordering a plate of fries can be a meal in itself. Try their Cheese & Onion Fries topped with bacon, pastrami, jalapenos, or sour cream!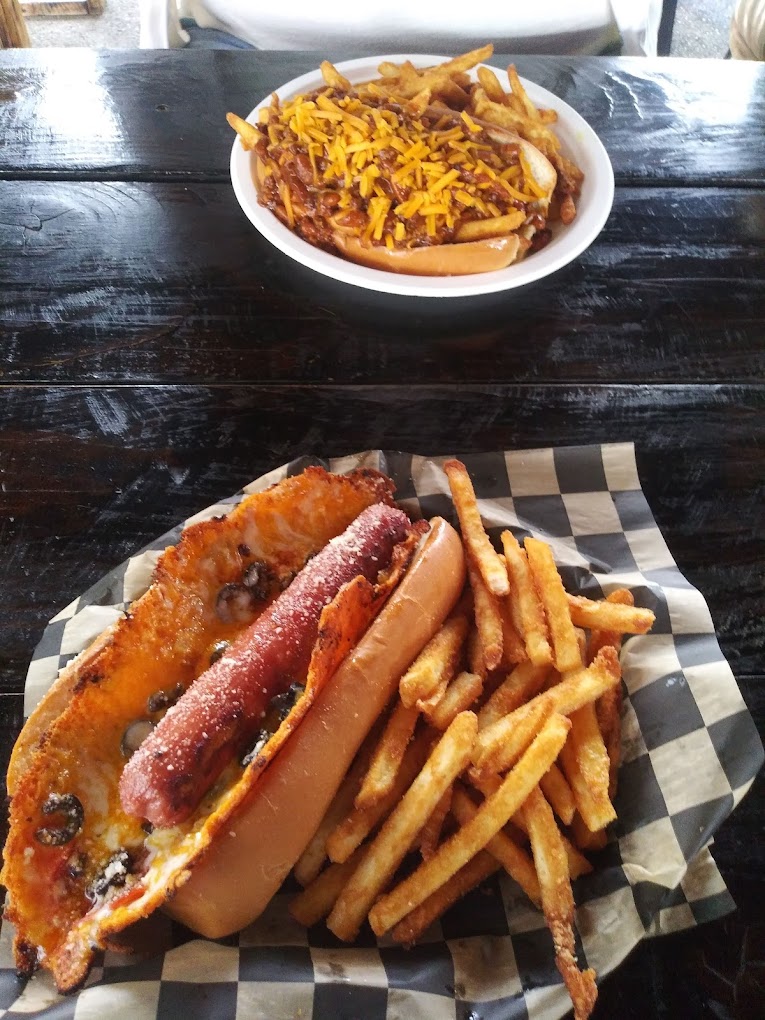 You can tell that everyone who works here is having a good time and their energy and friendliness pervade the restaurant. The crew is happy to serve the whole community which includes everyone from tourists, college students, to the local farm community who can be seen coming through the drive-thru on horses and tractors.
Hours:
Sunday: 12 to 5
Monday: Closed
Tuesday: Closed
Wednesday: 11 to 5
Thursday: 11 to 5
Friday: 11 to 7
Saturday: 11 to 7
Phone: (541) 998-3232
Address: 95410 Highway 99 E, Junction City