Sunriver and Bend are known for their pretty cabins, miles of hiking and mountain biking trails, outstanding local breweries and restaurants, and nearby outdoor adventures.  With summer just around the corner, it's time to start planning your perfect getaway to central Oregon.  Here are our favorite spots to explore, cabins to relax in, and local breweries to try.
Summer Fun In Central Oregon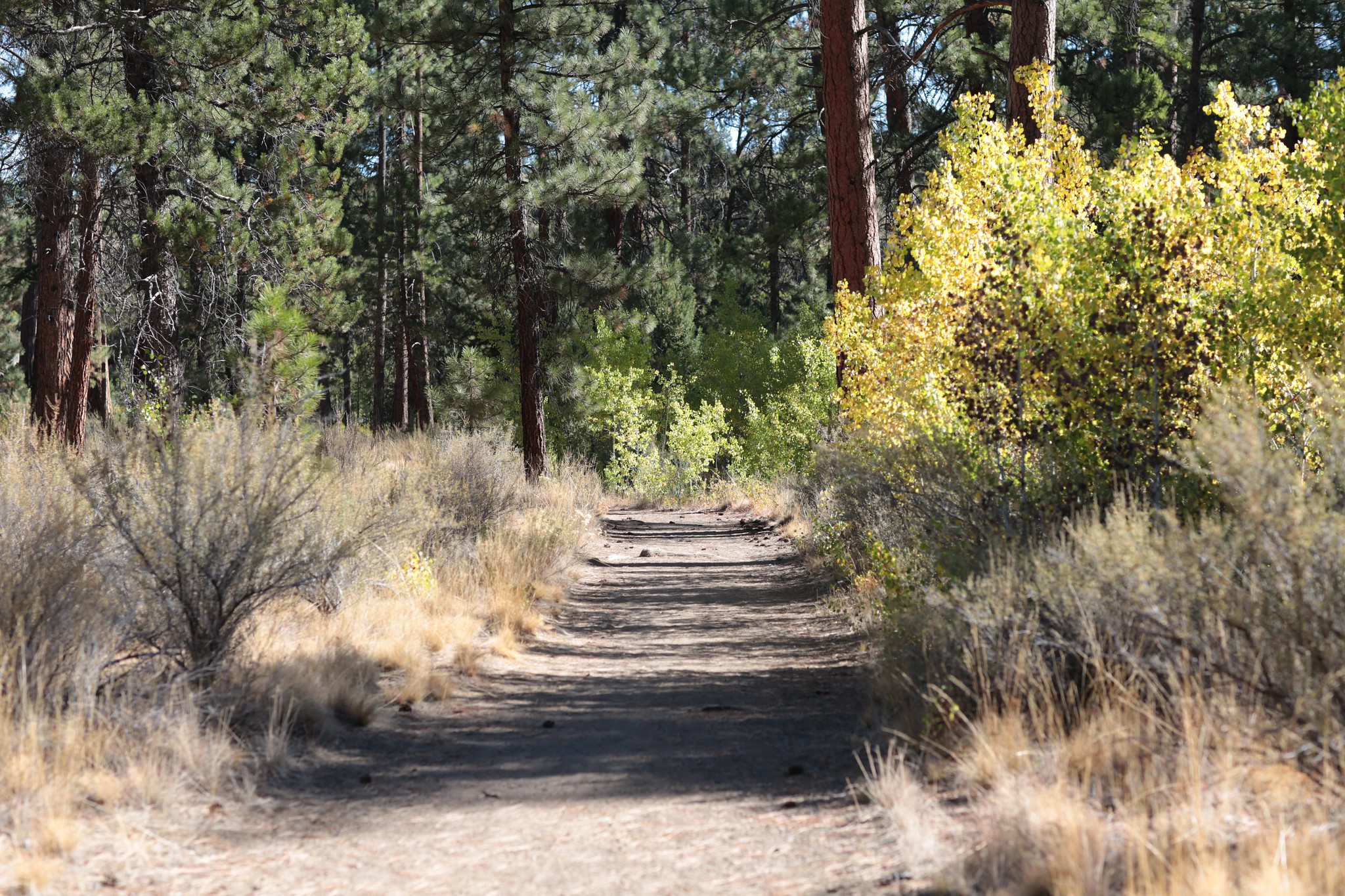 Whether you'd like to stroll down a meandering path to the river, spend an evening stargazing, or spend a day out on the river relaxing, Sunriver is a great place to make summer memories that will last a lifetime.  Here are some of our favorite things to do with friends and family near Sunriver and Bend: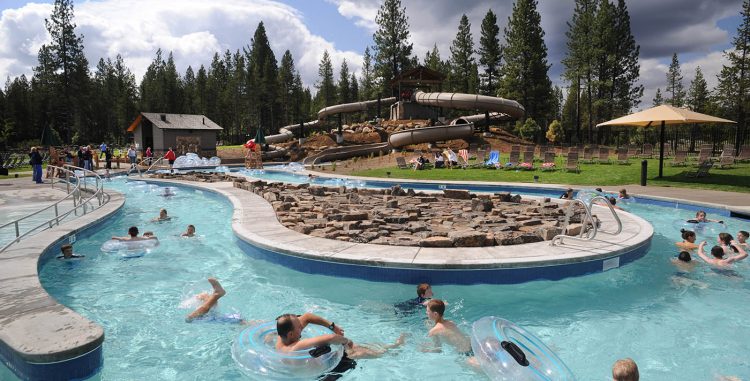 Check out the breathtaking beauty of the night sky and Milky Way Galaxy at the Pine Mountain Observatory, or the Sunriver Observatory.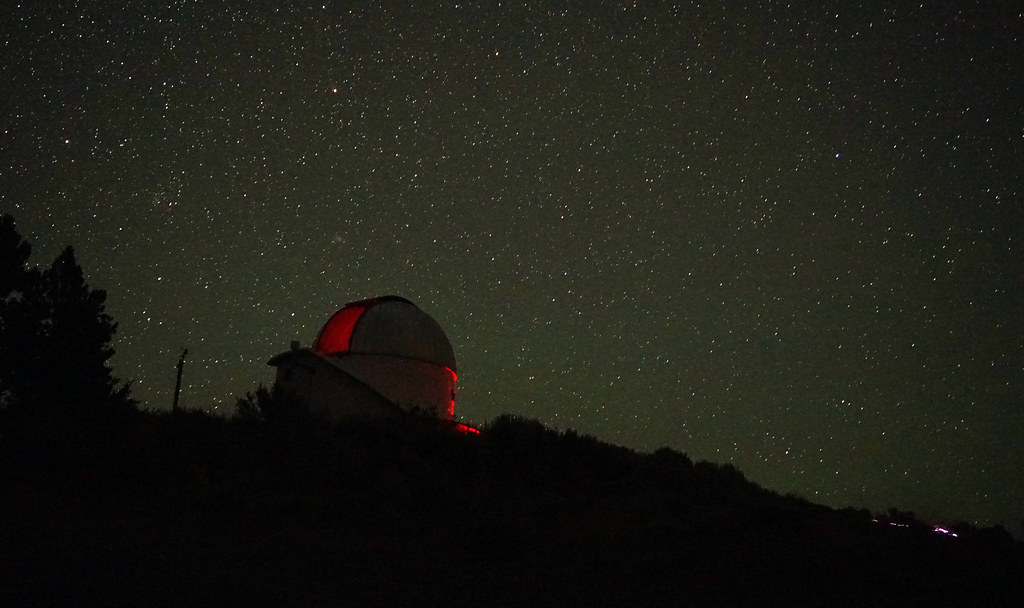 Explore Central Oregon's violent volcanic past at Lava Lands, or take a volcano tour.
If you love water, floating the Deschutes River is a great way to spend the day, or you can check out the SHARC aquatic center for a fun filled afternoon.  Stand up paddle boarding is also a popular way to explore the Deschutes River or the nearby scenic lakes.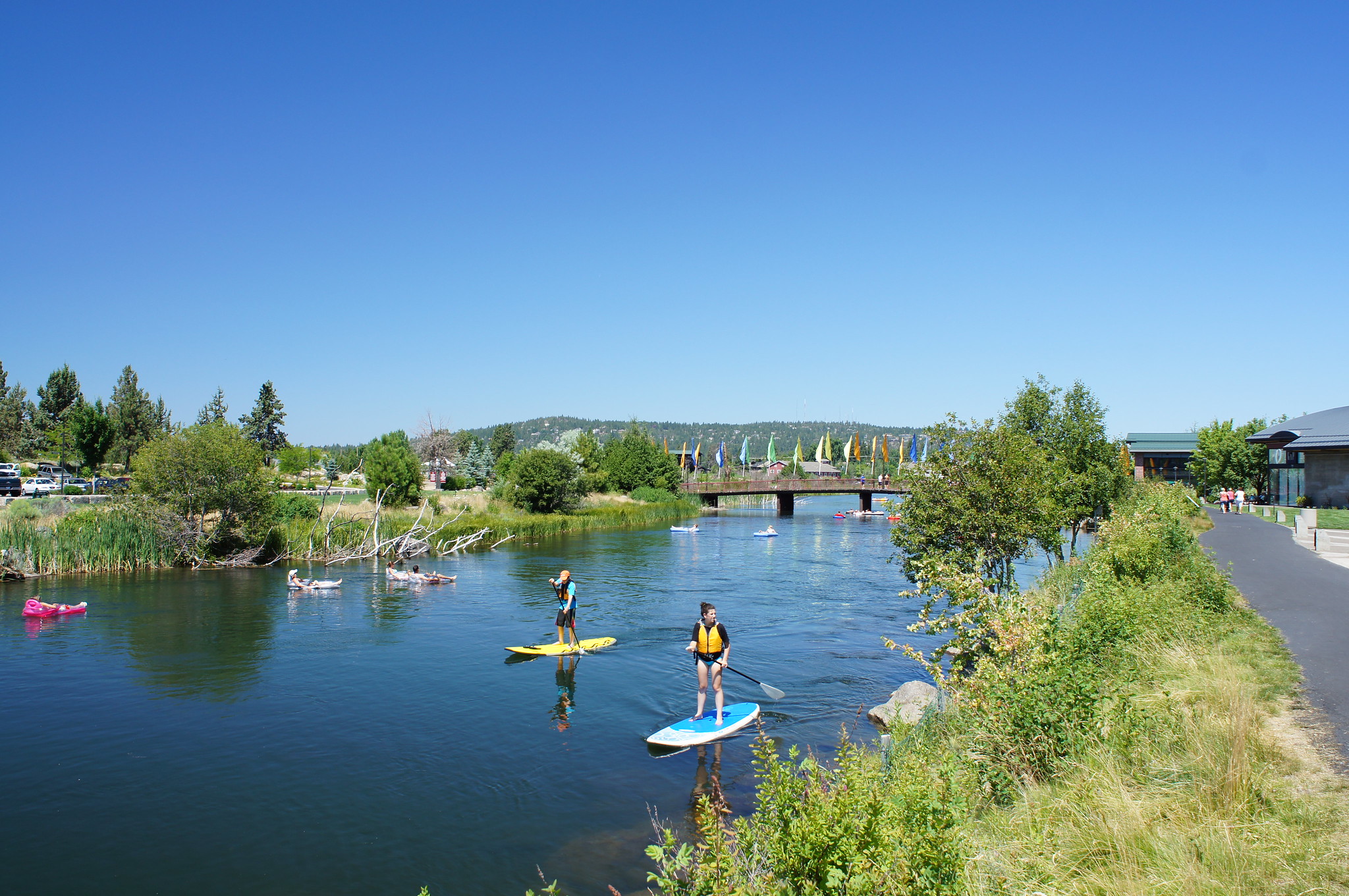 One of our favorite ways to spend the day is at the High Desert Museum, which has new exhibits throughout the year.  The majority of this museum is outdoors, and kids and adults alike are thrilled with the raptor display, the working historic lumber mill and homestead, and variety of fish and high desert animals at the museum.
Mountain Adventures In The High Desert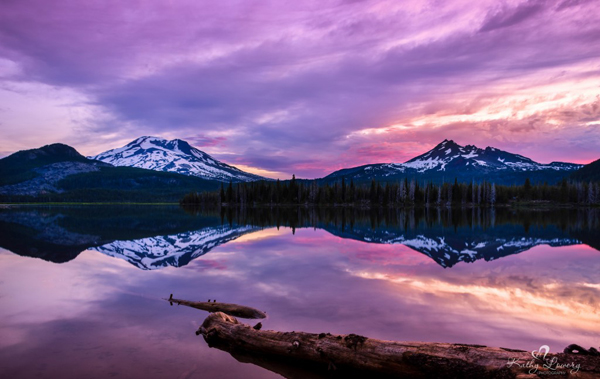 There's so much to see and do in Central Oregon that it would take you years to even scratch the surface.  We've made a map with just a few of the waterfalls, lakes and trails in the area you'll want to explore.
Check out this list of incredible mountain biking trails in the area.  Mountain biking is one of our favorite ways to get out and experience nature.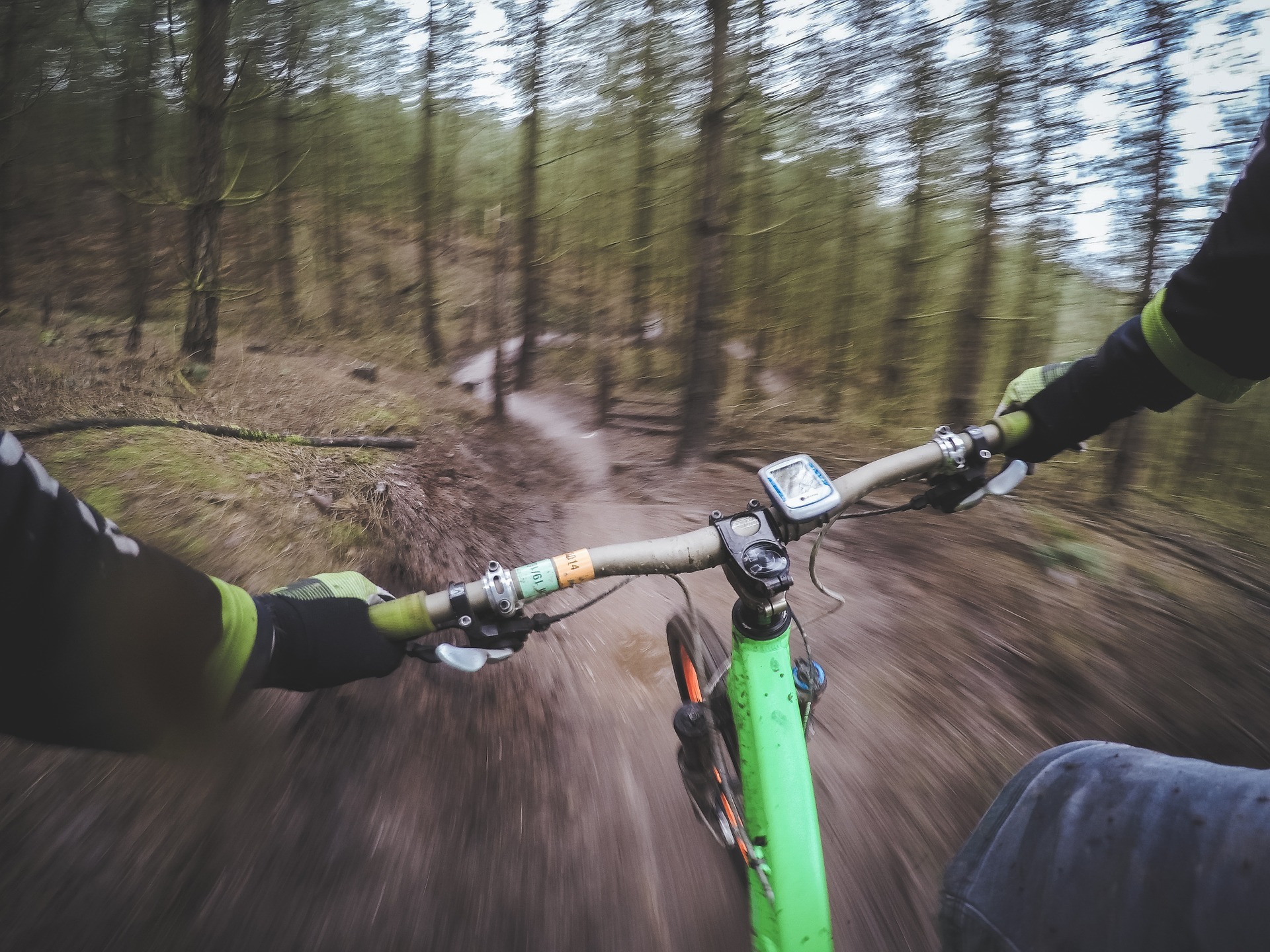 If you'd rather get your forest bathing in on foot, there are hundreds of miles of hiking trails to explore.  Keep in mind that some of the hiking trails are shared with mountain bikes.
One of our favorite adventures is a moonlight canoe tour.  Others enjoy seeing central Oregon by air with a heli-tour.
Cute, Cozy And Memorable: Cabins To Check Out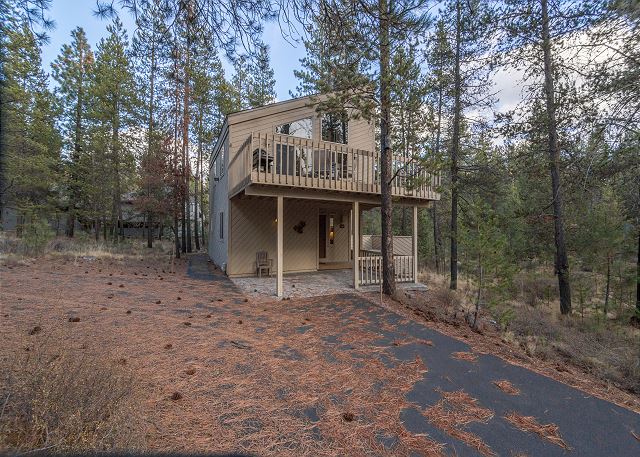 By far our favorite cabins in central Oregon are in Sunriver.  We love the variety of cute, cozy cabins offered by Sunset Lodging In Sunriver.  Whether you'd like a small cabin for a romantic getaway or need a large cabin with six bedrooms that will sleep your entire family, Sunset Lodging has you covered.  Here are a few of our favorites to check out:
Red Fir 22 – We love that Red Fir 22 is close to the Village Mall and the SHARC Aquatic center in Sunriver, and that it has a hot tub to come home and relax in after a day of exploration and summer fun.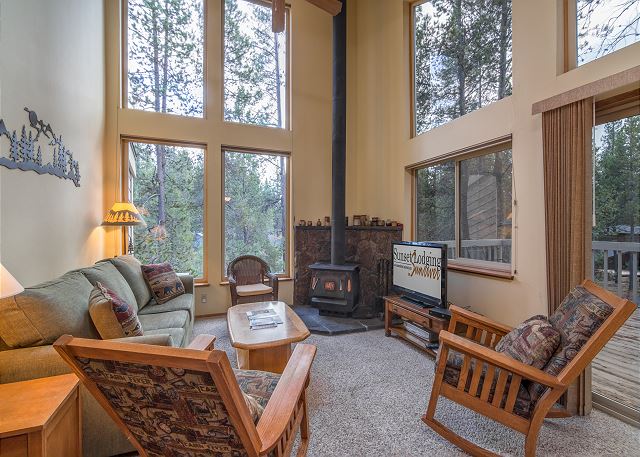 Siskin 9 – Siskin 9 sits on the Deschutes River, and has 3 bedrooms and a gorgeous wood fireplace, making this one of our favorite cabins to stay at.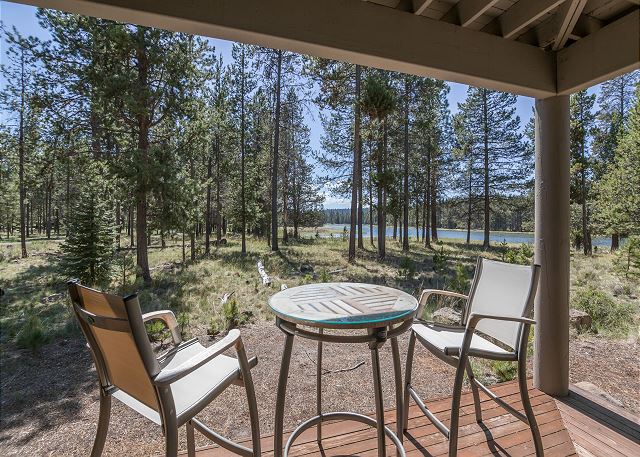 Woodland Lane 6 – Woodland Lane 6 is also close to the Sunriver Village Mall and Sunriver Lodge.  This is a larger home with 4 bedrooms and 3 and a half baths, so it's a great size for a family gathering.  It's also in a pretty location surrounded by trees.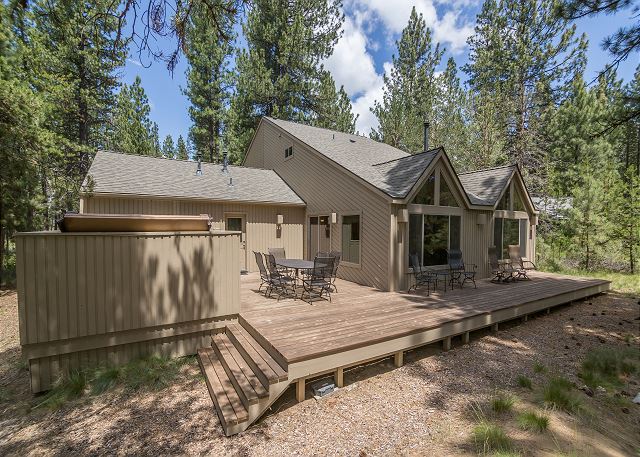 Newberry 6 – Newberry 6 is a gorgeous cabin with beautiful wooden beams and a lot of charm.  It has 3 bedrooms and 2 bathrooms, and like many homes offered by Sunset Lodging offers unlimited SHARC aquatic passes to guests.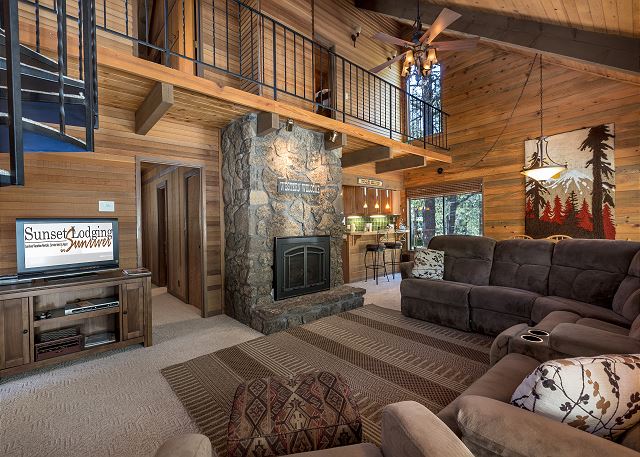 Local Favorites: Breweries And Restaurants You Have To Try
Memorable Breweries
During your stay you'll want to check out these outstanding breweries:
Sunriver Brewing Co – Award winning craft beer, stellar service, and delicious food makes this pub stand out from the crowd.
Worthy Beer – Worthy Beer lives by the words, "Earth First, Beer Second."  While this brewery has a hip vibe and warm atmosphere (not to mention great beer), one of their main goals is supporting the local community.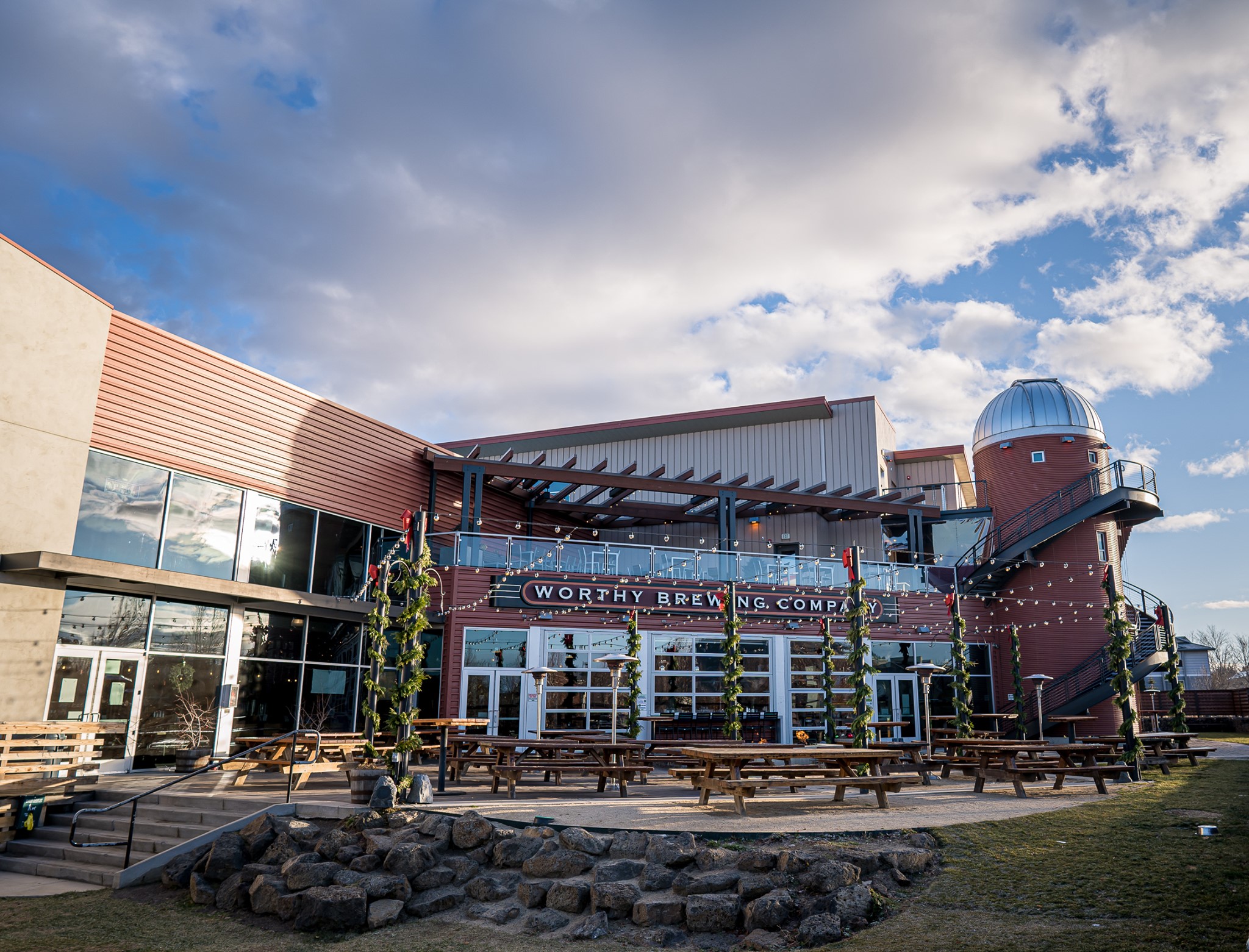 The brewery is also solar-powered and actively practices recycling and looks for other sustainable solutions.  Did we mention their food is also amazing?
View this post on Instagram
Silver Moon Brewing – This brewery is off the beaten path and has an outdoor patio perfect for enjoying cool central Oregon summer evenings with friends.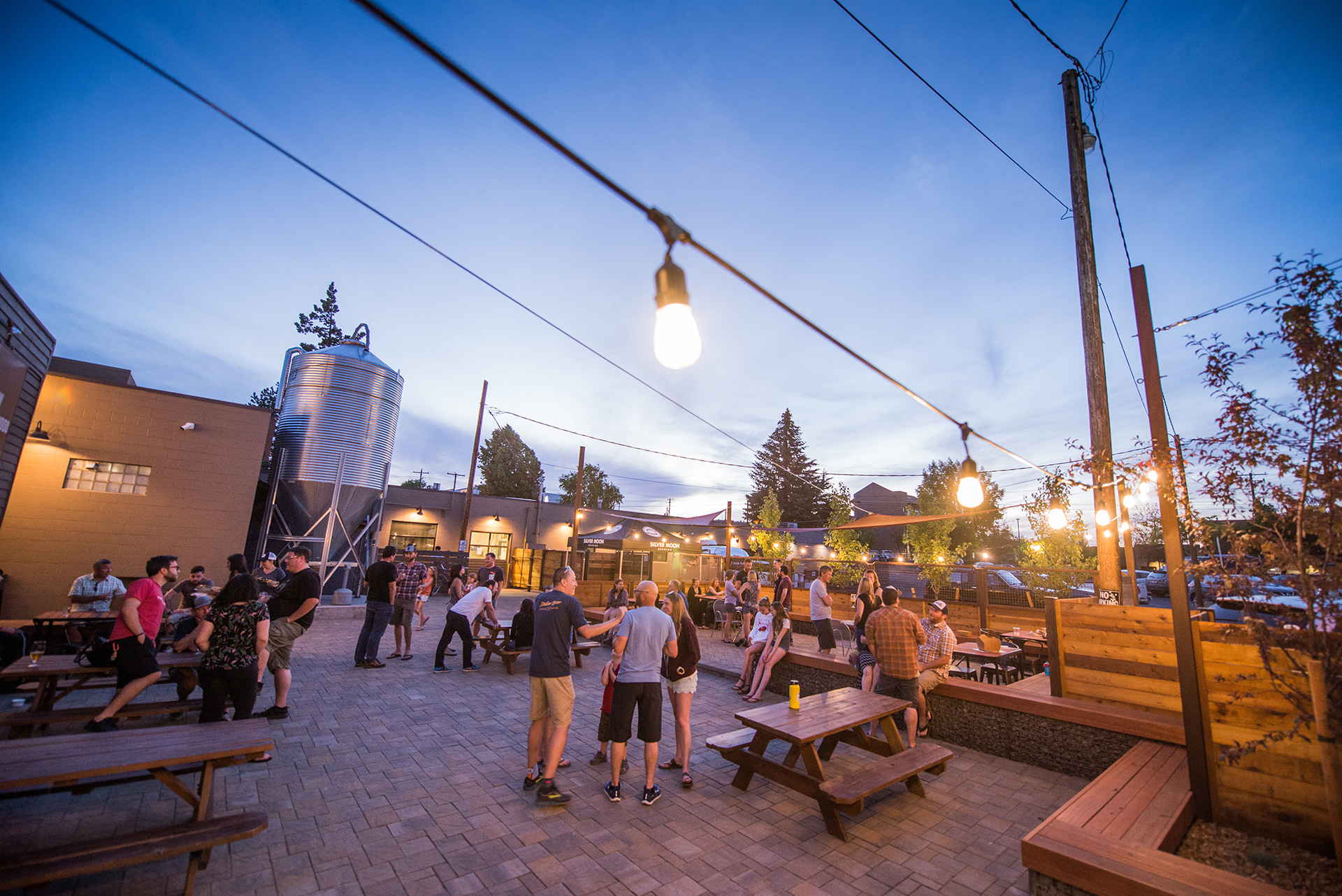 The menu at Silver Moon Brewing is based around life in the outdoors with items like the Lumberjack Bowl (midnight brisket, forbidden rice, woodsman beans, arugula pesto, cotija, stellar sauce, charred sprouts and radishes).
Local Restaurants To Try
While the above breweries have amazing food, you'll also be interested in these restaurants, which serve up delicious food and an inviting atmosphere (or takeout if you want to take your meal back to your cabin or on an adventure).  Check out our top restaurant picks below:
South Bend Bistro – If you're looking for fine dining, try South Bend Bistro.  This restaurant mixes local products from the Pacific Northwest with imported specialty meats and cheeses for an unforgettable meal.  Wines are selected specifically to balance each dish.
Café Sintra – This café is the perfect place to pick up a warm delicious breakfast.  The meals here are based on Portuguese cuisine.  You won't forget the amazing espresso, or home made pastries and will want to return each time you come back to central Oregon.
Blondie's Pizza Of Sunriver – Blondie's is a great option if you want a delicious meal to go on your next adventure, or to take back to your cabin to enjoy with family and friends.  With classic calzones, pizzas, sides, sandwiches and salads, it's easy to see why Blondie's is a local favorite.  They even have gluten free crust available.
Village Bar And Grill – This restaurant is proud of the traditional and contemporary American classics it offers on it's menu along with it's huge selection of the Northwest's finest wines, spirits and local beers.
View this post on Instagram
The Original Pine Tavern Restaurant And Bar – What makes this restaurant memorable are the huge ponderosa pine trees growing right up through the floor of the restaurant!  Check it out in the video below:
What's your favorite way to spend the summer in central Oregon?  Which one of these things do you want to do this year?  Let us know in a comment and tag the friends and family you want to go with.