If you love stargazing but live in the city, it can be hard to see stars at night because of light pollution. You may want to check out one of the four astronomical observatories in Oregon, that offer professional telescopes used for astronomy research.
Some observatories are complexes that host multiple telescopes at the same site. Not all observatories may be open to the public. Please contact them for any public outreach programs.
Our Favorite Observatories in Oregon
---
Luckily Oregon has a new Dark Sky Park, and several observatories where visitors are guaranteed to get an amazing view of the stars on clear nights.
Oregon's First Dark Sky Park And Dark Sky Place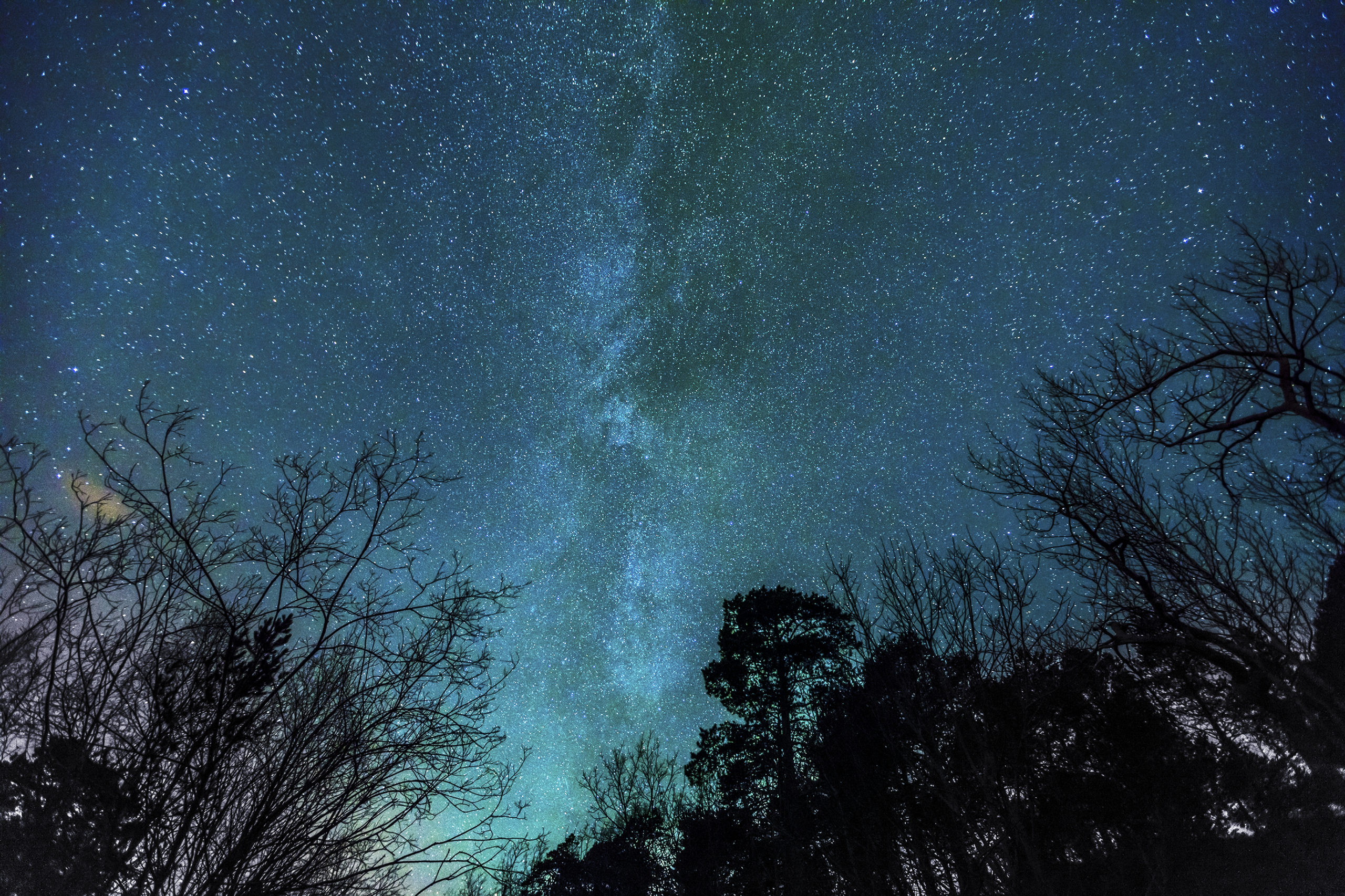 A Dark Sky Park or Dark Sky Place is a location where there's minimal nighttime light pollution. The International Dark Sky Association awards this designation and the process to become a Dark Sky Park can be rigorous. Recently the Prineville Reservoir State Park became one of 101 Dark Sky Parks in the world.
View this post on Instagram
The darkest Place in Oregon
Outdoor lights at the reservoir were replaced with low light pollution bulbs as part of the process of securing the Dark Sky Park designation. The dark skies at the Prineville Reservoir State Park make it an ideal place to see the Milky Way Galaxy or to bring your telescope to check out stars and planets.
Pine Mountain Observatory In Central Oregon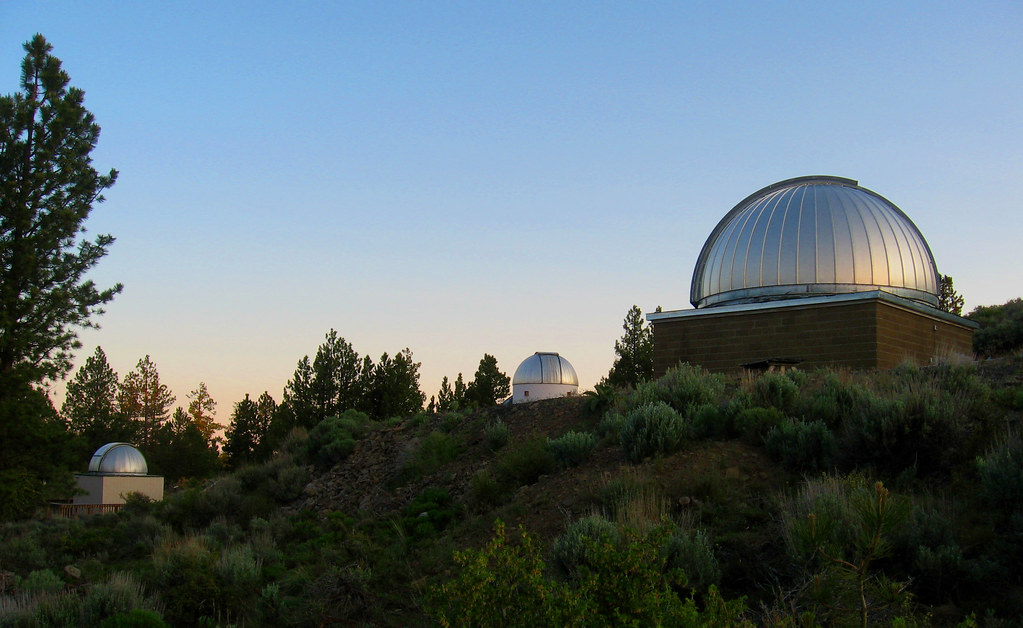 Pine Mountain is located about an hour from Redmond, 45 minutes from Bend, Oregon, and an hour from Sunriver, making it the perfect nighttime adventure for those visiting central Oregon.
The best time to visit is when there are clear skies and the moon is dark. A small donation is requested from each person who visits to help keep the observatory running. Learn more about the Pine Mountain Observatory here.
The video below by Matt Cook shows off what a cool place this is to visit:
When To Visit Pine Mountain Observatory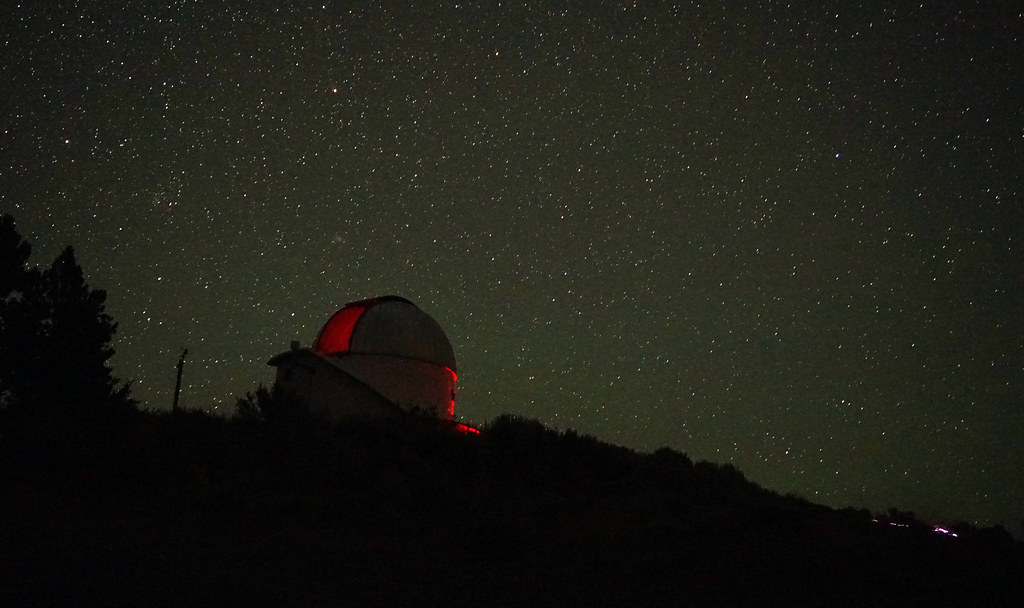 The observatory is open to the public on Friday and Saturday evenings starting Memorial Day Weekend and ending on the last weekend of September. When planning your visit, take weather into account as bad weather can force closures of the observatory.
View this post on Instagram
The best time to visit Pine Mountain Observatory during open weekends is on a night with good weather and mostly clear skies. Dark moon weekends are best as the skies are darker, and full moon weekends are the least favorable time to visit. If you want to look at the moon itself, try to visit in the early evening on the weekend closest to the first quarter moon.
RELATED: Your Guide To A Sunriver, Oregon Getaway
View this post on Instagram
You should arrive at the observatory just after sunset, but no later than 10 pm. Depending on the weather and the turnout of visitors, the telescopes may be shut down and put away by 11 pm or earlier. On clear, moonless nights, the 24-inch telescope is normally open until midnight.
Pine Mountain Observatory Information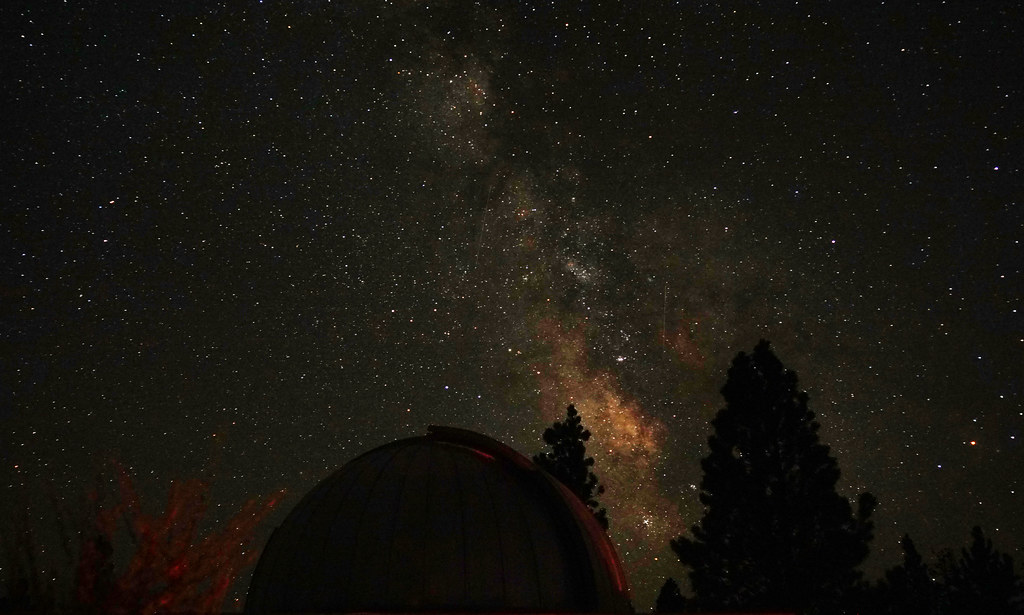 You can visit for free on public nights, but a $5 per person donation is requested to help with observatory running costs. There is a $125 fee for tour groups on non-public nights for the first 20 people and $5 a person after that.
View this post on Instagram
When you get to the observatory, park, and then walk past the kiosk to the greeting center and gift shop, where you can ask your astronomy questions and get information about the evening's activities and how to proceed from there.
View this post on Instagram
There are a few rules when visiting Pine Mountain Observatory:
Dogs are not allowed when the observatory is open.
You are only allowed to use red lights when the observatory is open to help everyone's eyes stay adjusted to the dark.
There is no smoking allowed on the observatory campus.
For those interested in staying the night, there is a primitive campsite across the road that is open on a first-come-first-serve basis. The campground has four drive-in sites for RV's up to 27 feet long and 10 hike in sites for tents. There are currently no camping fees to camp.
You can get more information on the Pine Mountain Observatory here. Please check with the observatory to be certain they are open before heading out there. Weather and public health crises' can cause closures.
View this post on Instagram
Dee Wright Observatory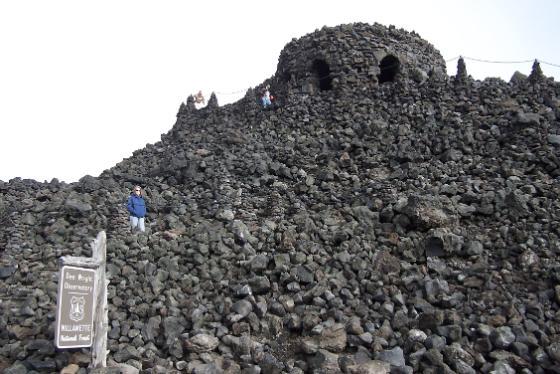 Another fun observatory is the Dee Wright Observatory located in the Cascade Mountains. Access to this observatory is dependent on the McKenzie Highway being open and there is no fee to visit.
View this post on Instagram
This observatory was built in 1935 by the Civilian Conservation Corps and looks like a castle. You can read more about the Dee Wright Observatory and its breathtaking views of the mountains here.
We hope you enjoyed this article on observatories in Oregon. Looking for more amazing things to do in Oregon? Hit the link here for our latest guide on prime places to visit.