If you love stargazing but live in the city, it can be hard to see stars at night because of light pollution.  One of the best places in Oregon to stargaze is Pine Mountain Observatory in central Oregon, where the skies are dark and huge telescopes are open to the public certain nights of the week.  This incredible observatory is well worth the trip, and is a must for those who love gazing up at the night sky.
Pine Mountain Observatory In Central Oregon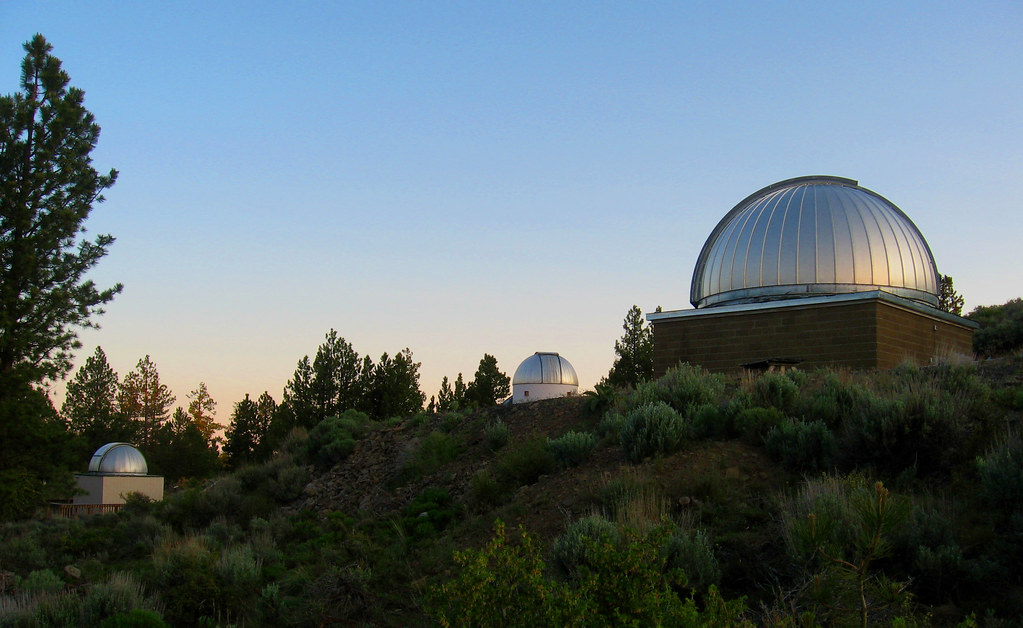 Pine Mountain is located about an hour from Redmond, 45 minutes from Bend, and an hour from Sunriver, making it the perfect nighttime adventure for those visiting central Oregon.  The video below by Matt Cook shows off what a cool place this is to visit:
When To Visit Pine Mountain Observatory
The observatory is open to the public on Friday and Saturday evenings starting Memorial Day Weekend and ending on the last weekend of September.  When planning your visit, take weather into account as bad weather can force closures of the observatory.
View this post on Instagram
The best time to visit Pine Mountain Observatory during open weekends is on a night with good weather and mostly clear skies.  Dark moon weekends are best as the skies are darker, and full moon weekends are the least favorable time to visit.  If you want to look at the moon itself, try to visit in the early evening on the weekend closest to the first quarter moon.
View this post on Instagram
You should arrive to the observatory just after sunset, but no later than 10 pm.  Depending on the weather and the turnout of visitors, the telescopes may be shut down and put away by 11 pm or earlier.  On clear, moonless nights, the 24 inch telescope is normally open until midnight.
Pine Mountain Observatory Information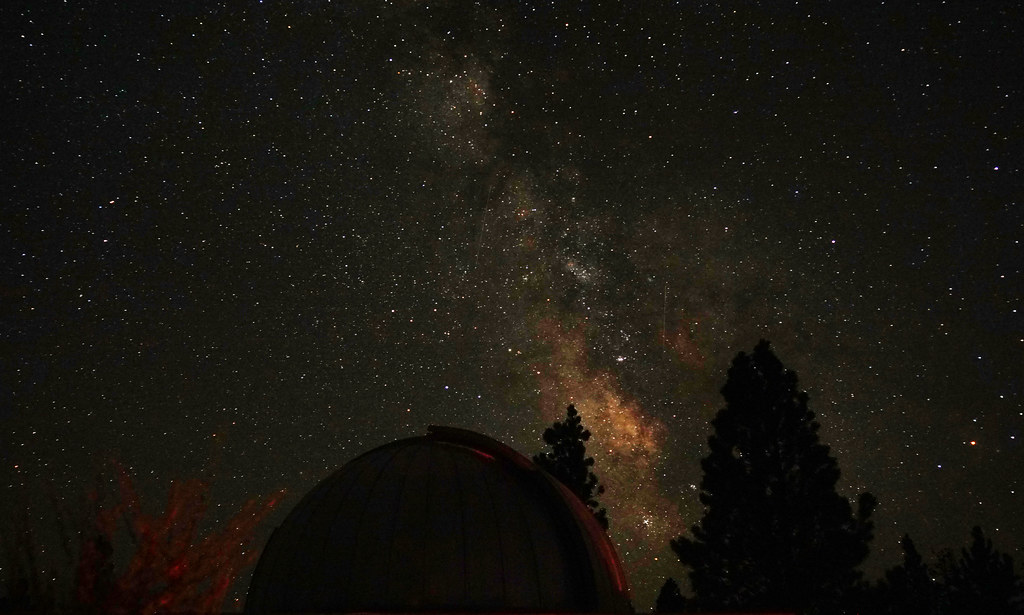 You can visit for free on public nights, but a $5 per person donation is requested to help with observatory running costs.  There is a $125 fee for tour groups on non-public nights for the first 20 people and $5 a person after that.
View this post on Instagram
When you get to the observatory, park and then walk past the kiosk to the greeting center and gift shop, where you can ask your astronomy questions and get information about the evening's activities and how to proceed from there.
View this post on Instagram
There are a few rules when visiting Pine Mountain Observatory:
Dogs are not allowed when the observatory is open.
You are only allowed to use red lights when the observatory is open to help everyone's eyes stay adjusted to the dark.
There is no smoking allowed on the observatory campus.
For those interested in staying the night, there is a primitive campsite across the road that is open on a first-come-first-serve basis.  The campground has four drive-in sites for RV's up to 27 feet long and 10 hike in sites for tents.  There are currently no camping fees to camp.
You can get more information on the Pine Mountain Observatory here.  Please check with the observatory to be certain they are open before heading out there.  Weather and public health crises' can cause closures.
View this post on Instagram
Have you been to the Pine Mountain Observatory?  What did you see through the telescope?  Let us know in a comment and tag the friends you want to go on an awesome nighttime Oregon adventure with!