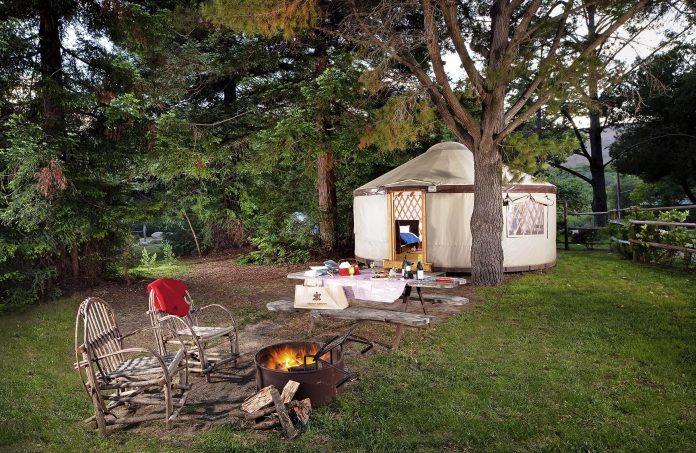 If you love tiny homes then you're going to love the news we have for you. A company located right here in Cottage Grove has perfected the modern Yurt and will gladly build you one for under 11k! This company has basically put Yurts on the map, and business is great as they have become increasingly popular over the last decade with their yurts in Oregon.
These roomy, circular structures are an excellent option for an affordable guest house or insanely cool work space/craft cottage.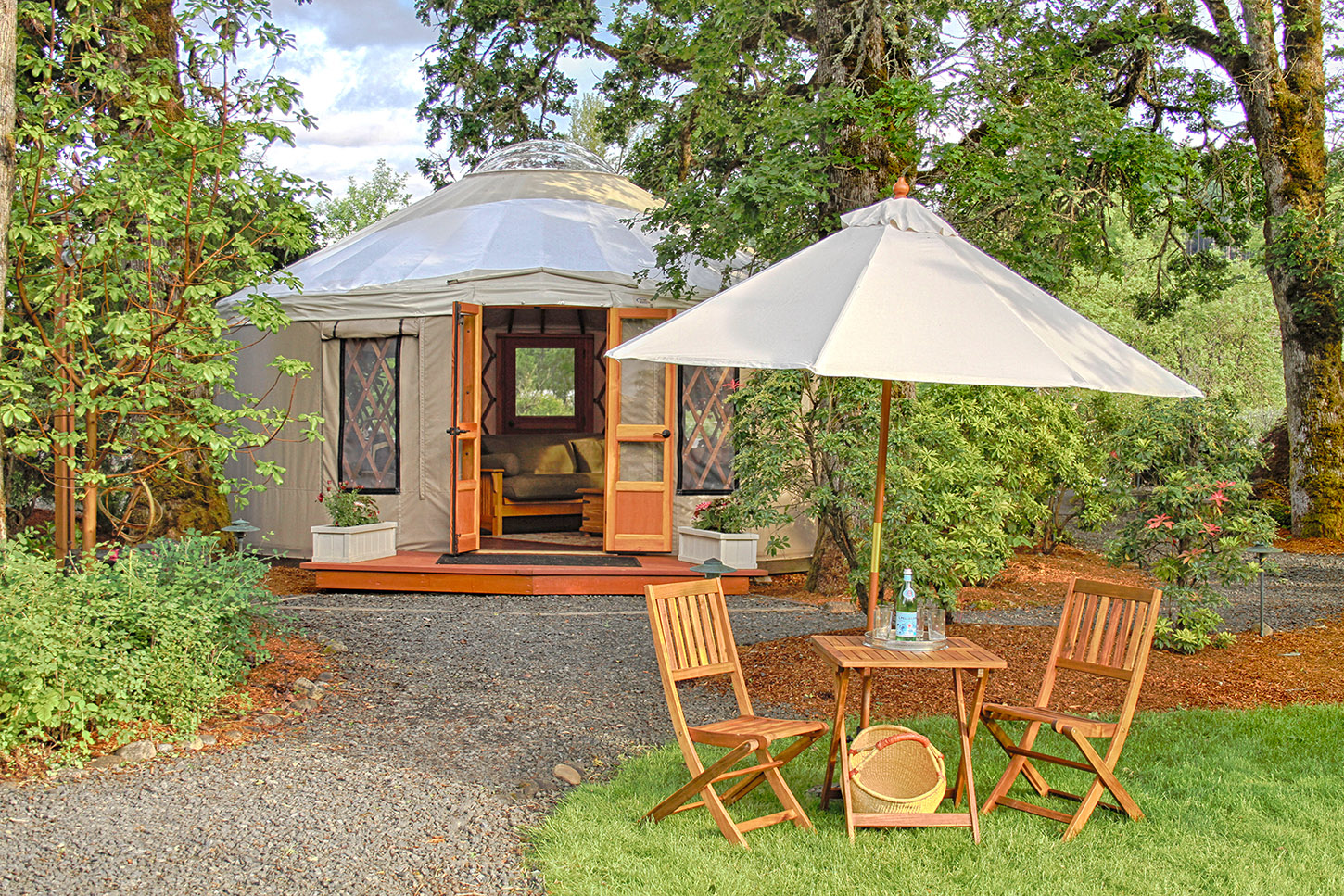 If you don't already know what a Yurt is then please, allow me. The Yurt is a modern adaption of an ancient structure used predominately by nomads around Central Asia. The Yurt is a fully enclosed, circular living space made with strong structural support and minimal materials making it the ultimate compact living space.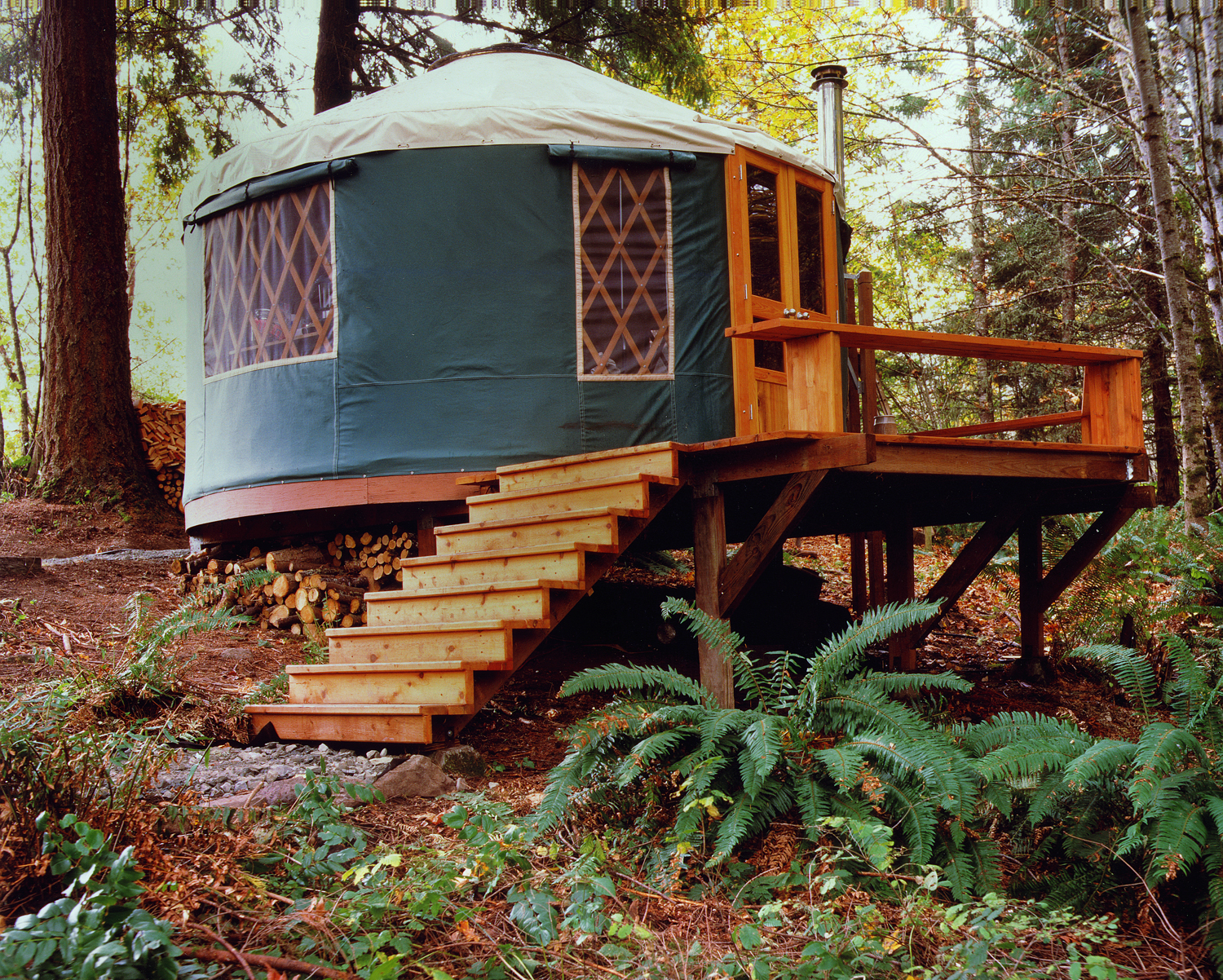 Before the modern application of this ancient structure, the Yurts structure included a tension band with radial rafters connecting to a central compression ring and covered in heavy felts or fabrics. The modern Yurt takes the traditional design and adds improvements inside and out. Today's Yurts can include decking, skylights, kitchens, and bathrooms, even entire living spaces!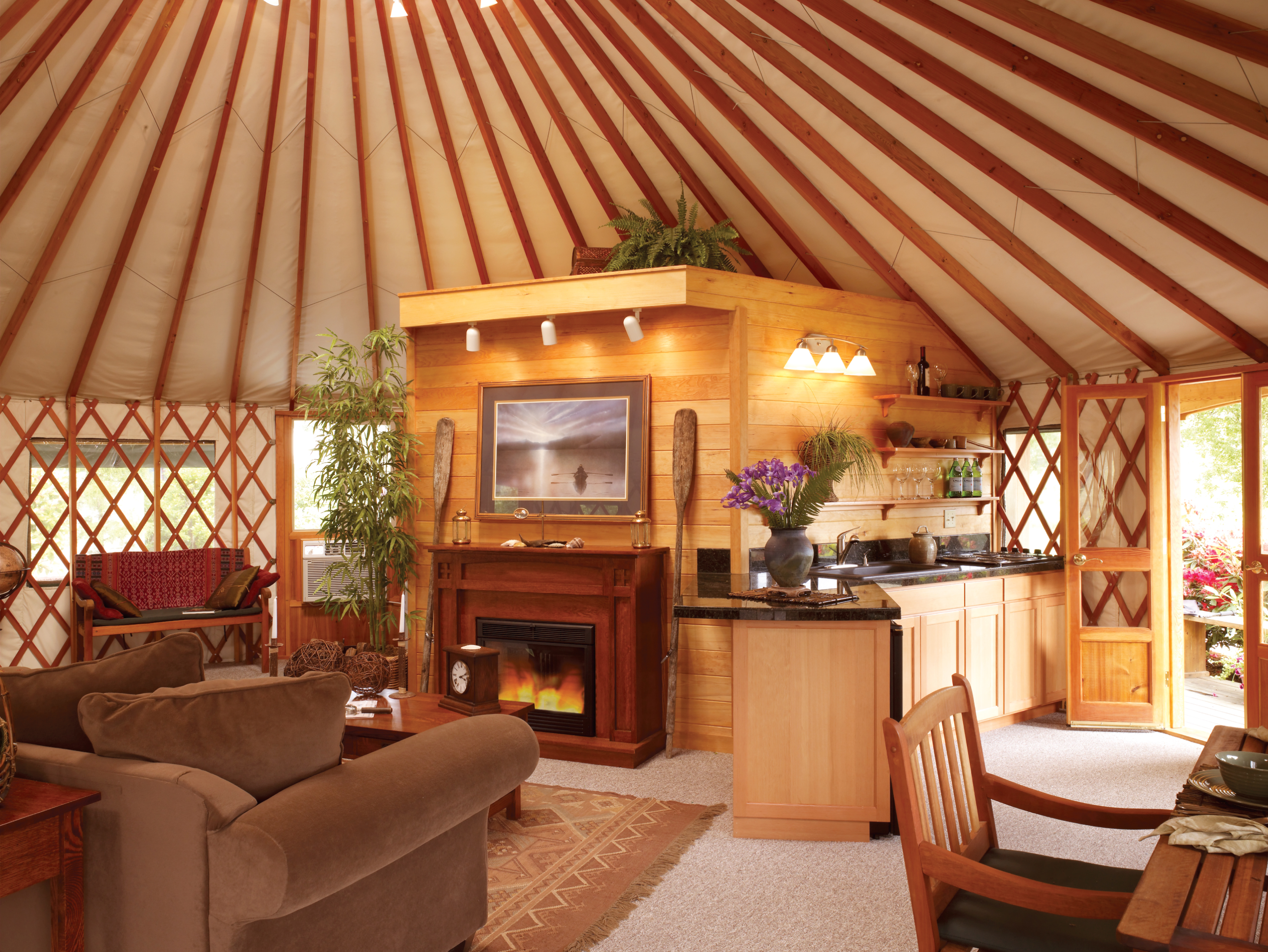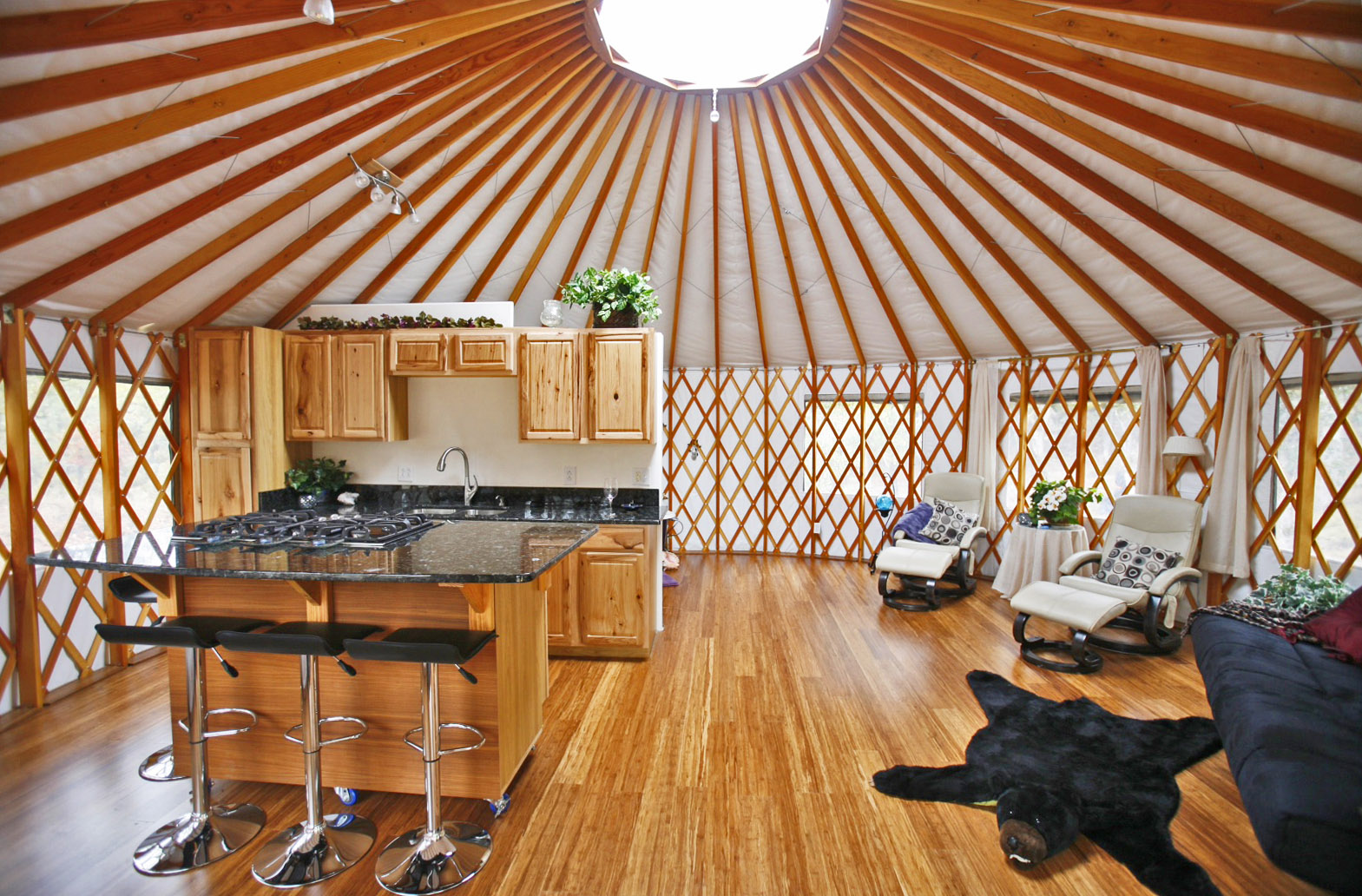 Yurts aren't just an alternative to camping in a tent--in fact, they are much, much more. For many people, these yurts serve as romantic getaways, vacation houses, or even guest accommodations on their property. Wouldn't you love to have one of these in your backyard?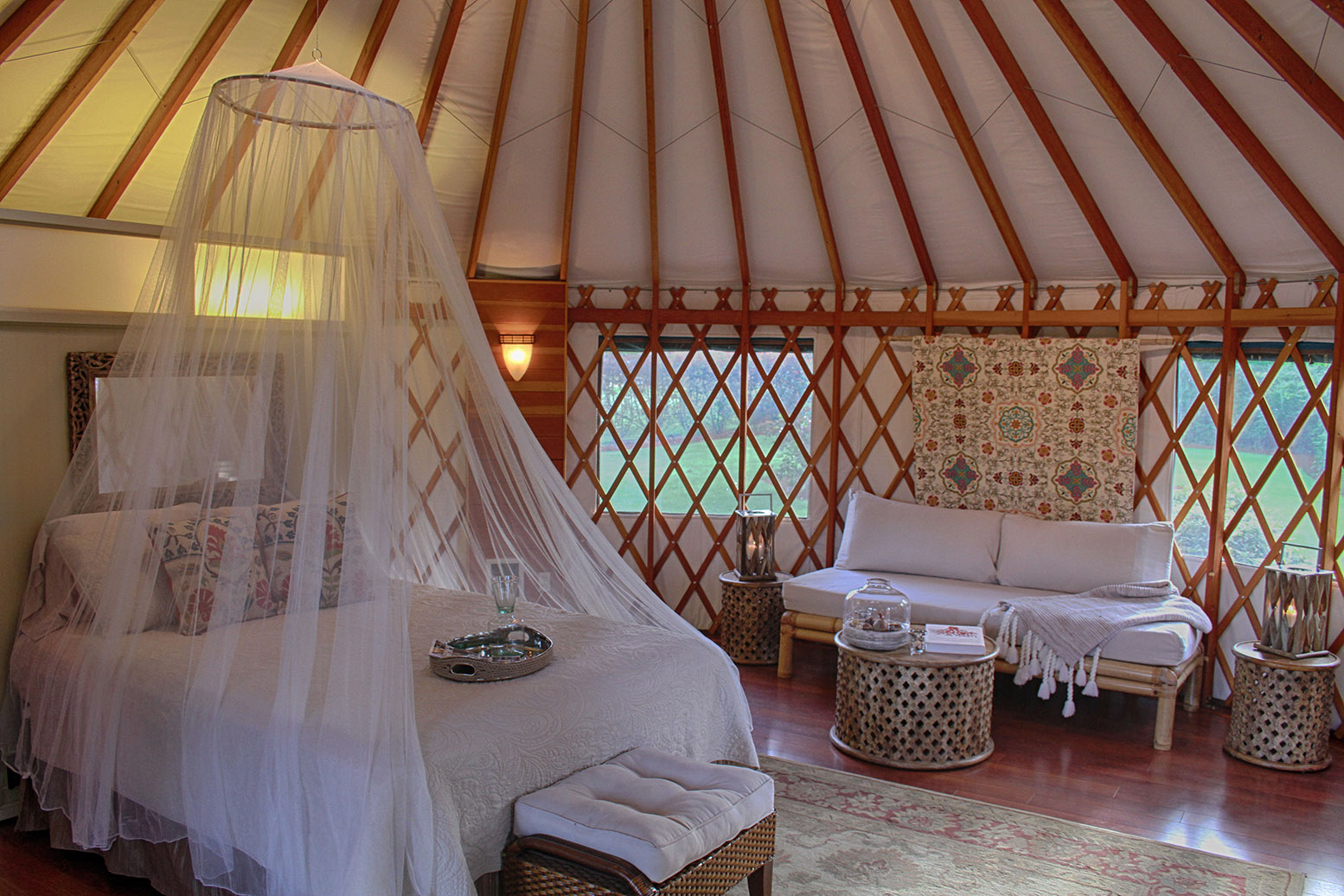 You can use their Design & Price tool to build your dream yurt! The interior can be architecturally improved and designed to meet almost all of your small living space desires.
Find out more about building your own at the Pacific Yurts website.