Mt. Hood is one of the most sought-after places to visit in Oregon, no matter what the season. We have put together some Mt. Hood cabins for rent to help you get started if you are looking for a nice getaway.
The winter months boast incredible skiing and snowboarding, along with much other fun, snow-themed recreation. In the summer you can spend days on end at the Skibowl Adventure Park bungee jumping, sliding, and mountain biking up and down the mountain.
Mt. Hood Cabins For Rent
---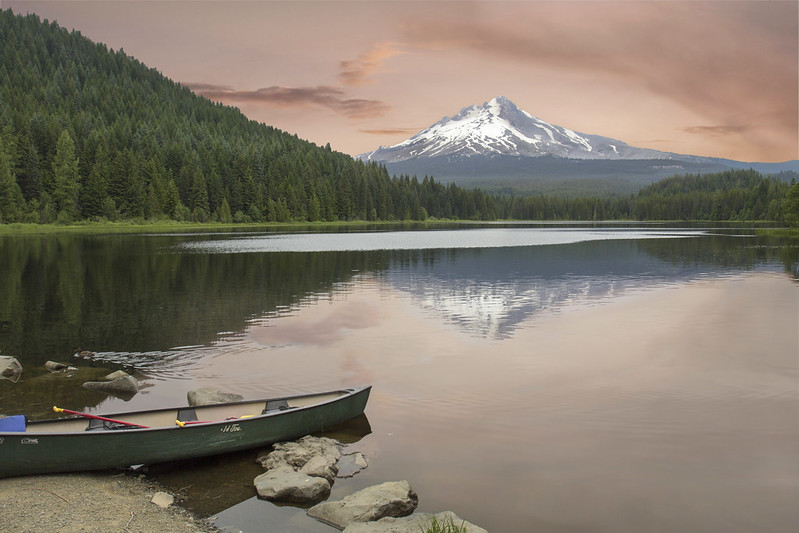 Hands down, Mt. Hood is the outdoor lovers' dream no matter what time of year, so why not spend a weekend or even a week staying in one of the coolest cabins around Government Camp? Scroll through to find the perfect match for you!
1. Luxury Lodge in Government Camp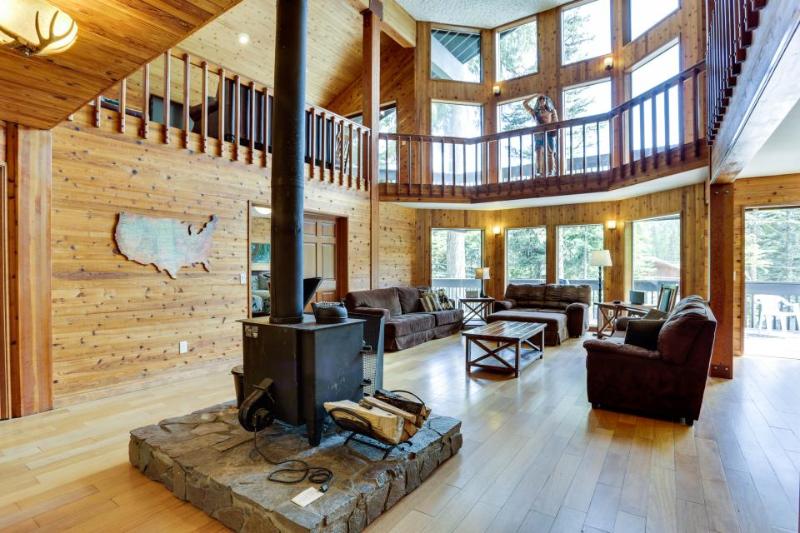 This handsome cabin is for you high rollers out there. For only $400 dollars you can invite 23 of your closest friends to enjoy this enormous lodge-like cabin in the heart of Government Camp.
The beautiful rustic interior will warmly welcome you inside and make it hard for you to leave. As a summer rental, you can spend time outside enjoying the forest from your massive deck or hot tub, but book it soon because it's renting out fast! For rental info, click here.
2. Funky Government Camp Cabin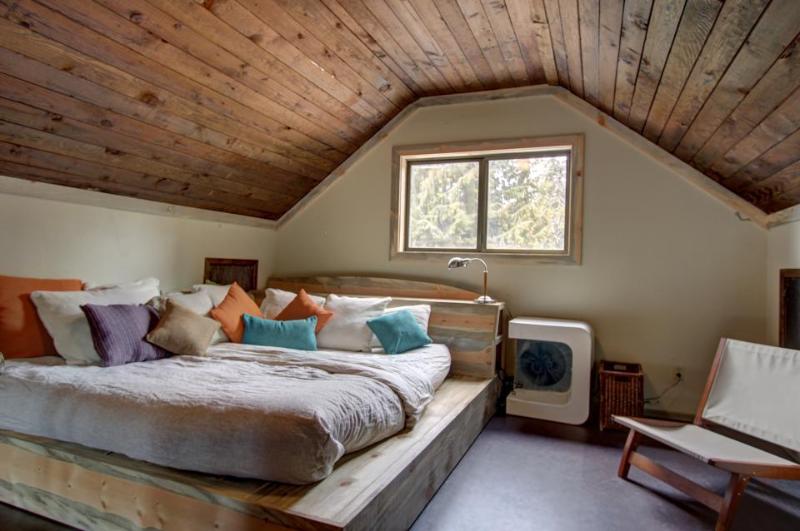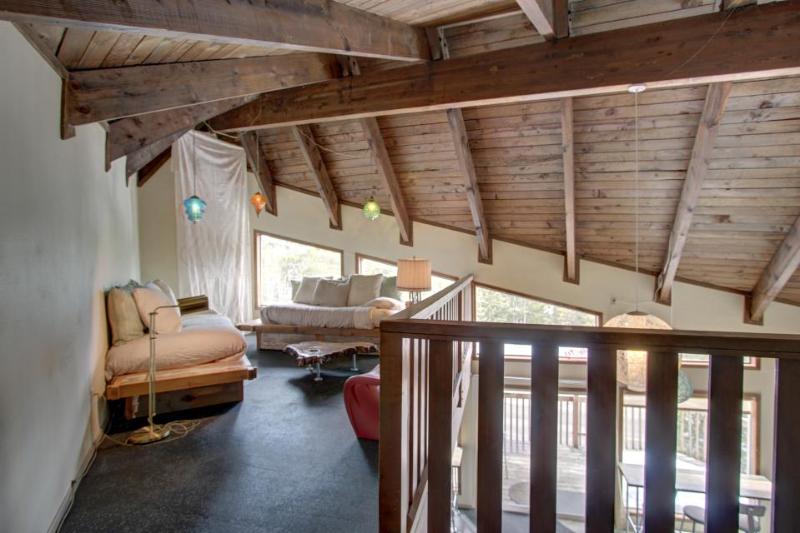 The funky description was coined by the owners of the rental, though I can't help but agree with them. The exterior looks like the rest of the mountain cabins you'd find in the area, but the interior takes on a retro ski-lodge theme that you'll absolutely fall in love with.
It sleeps ten and is one of the two lowest priced rentals on our list at $99 a night. Don't you just love the high ceilings and decorations? For rental info, click here.
3. Hansel Cabin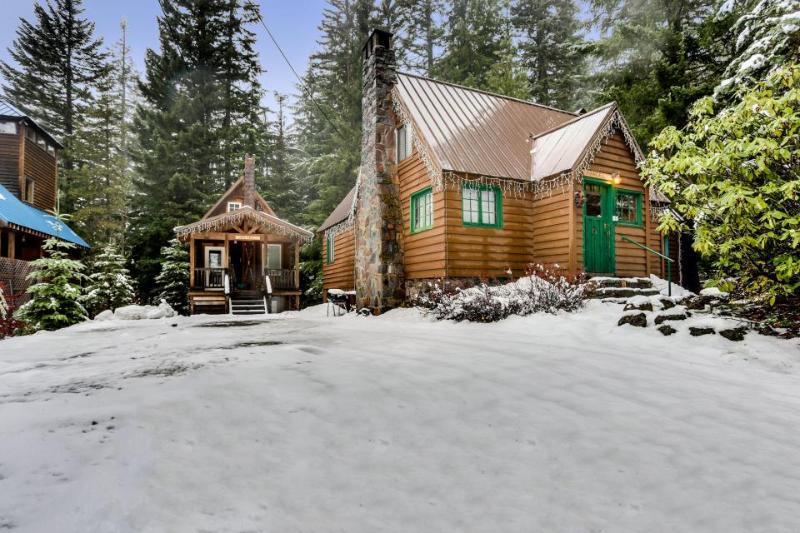 Hey, you pet lovers, this cabin is dog-friendly AND cost effective ($99, say what!) Not to mention it's only a few blocks away from all the awesome dining and nightlife that Government Camp has to offer. This cabin also has insanely easy access to Glade Trail if you're in the mood for a scenic hike.
The interior is described to have an Alpine or Bavarian storybook feel and you'll love the massive rock wall fireplace. If you have more than 9 guests total, don't fear, you can rent the mini cabin next to it called the Gretel Cabin... how cute! For rental info, click here.
4. Charming Cabin on Mt. Hood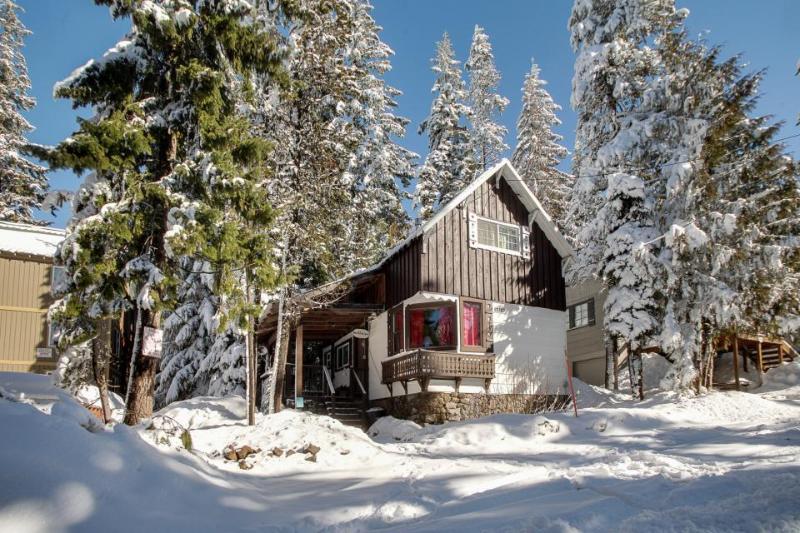 This charming Mt. Hood cabin has nothing but good reviews from its renters. The interior is themed as a 70's ski-lodge and there are even entire tree trunks used as decor and support. You'll fall in love with the old ski photos pictures covering every inch of the kitchen walls from floor to ceiling.
The cabin comfortably sleeps six and costs only $120 a night! You even get your own private hot tub. Secure your rental dates now, they're going fast. For rental info, click here.
5. Ski-In Cabin
If you want to stay in an authentic mountain cabin then look no further. This A-Frame home was built during the 60's by a true mountain man. It was renovated last year and looks even more incredible than you'd imagine.
This quaint little cabin can actually sleep 8 people so don't shy away due to size. The sauna adds a nice touch, especially during those cold winter nights, and the interior is whimsical and rustic. The rent is $205 a night but it's totally worth it when you're less than a block away from the slopes. For rental info, click here.
6. ZigZag Deep Forest Chalet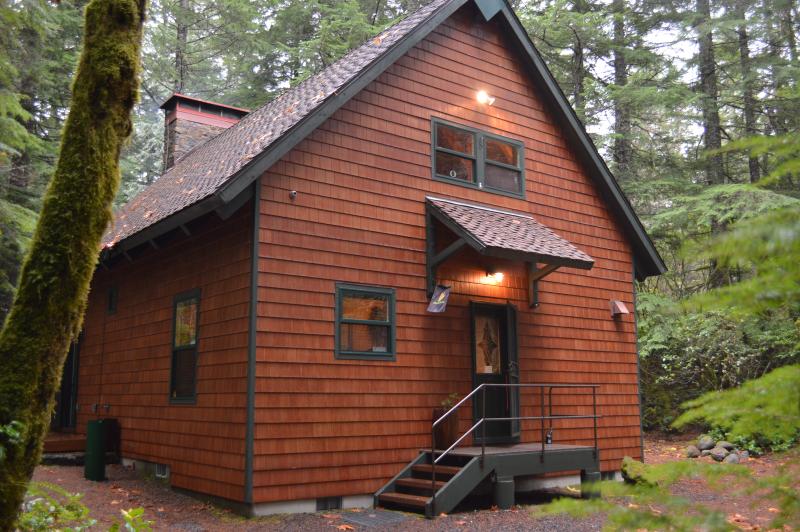 This little gem is hidden inside the Mt. Hood National Forest and has great views of ZigZag river from the porch. You'll love the beautiful lodge-like interior and private tub out back. This cabin will immerse you in the woods and bring you that much closer to mother nature.
Unfortunately, this cabin only rents out 6 times a year so make sure you plan ahead. The cost is only $200 a night and it sleeps 4. For rental info, click here.
7. Cozy Cabin Home in Government Camp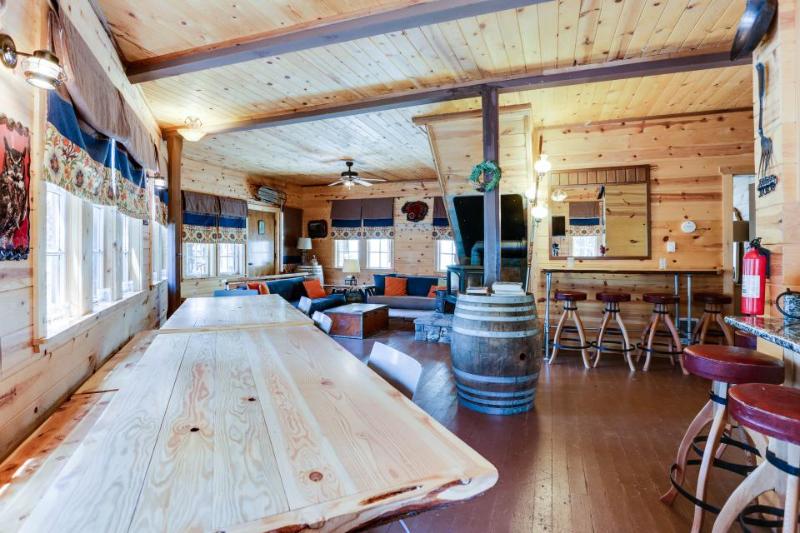 This historic cabin in Government Camp has a delightful cabin-like ambiance. With room for 12 people and a rather spacious floor plan, this cabin is the perfect choice for your bigger family getaways.
It's hard to beat the price of $125 a night, especially when you're this close to the slopes. For rental info, click here.
8. Ski Access Cabin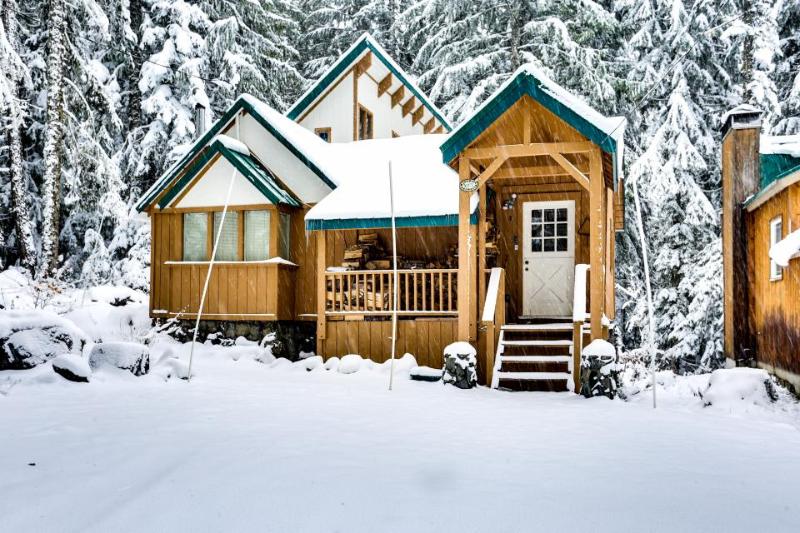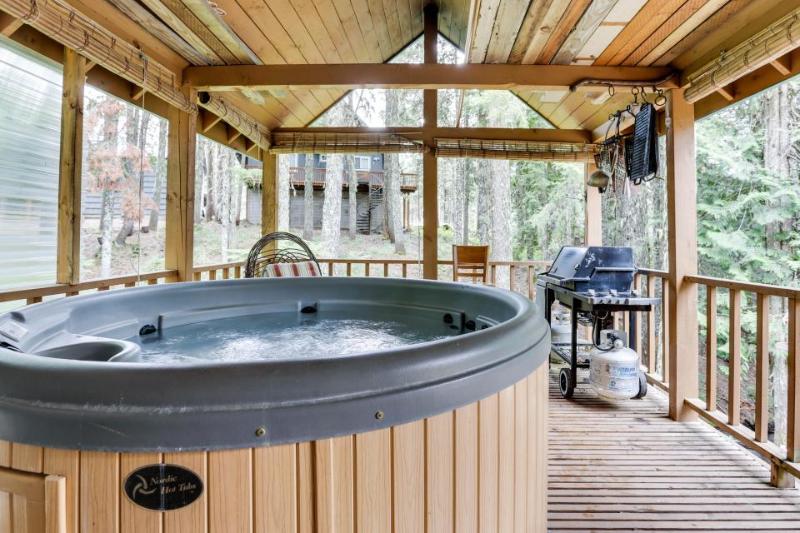 The cabin is on the outskirts of town but it's close enough that you can walk basically anywhere you want to eat. There is definitely a ski lodge feel to this cabin and the private hot tub looks beyond incredible, does it not?
It is also one of the cheapest few on our list at only $99 per night, for more rental info, click here.
9. Government Camp Mountain Getaway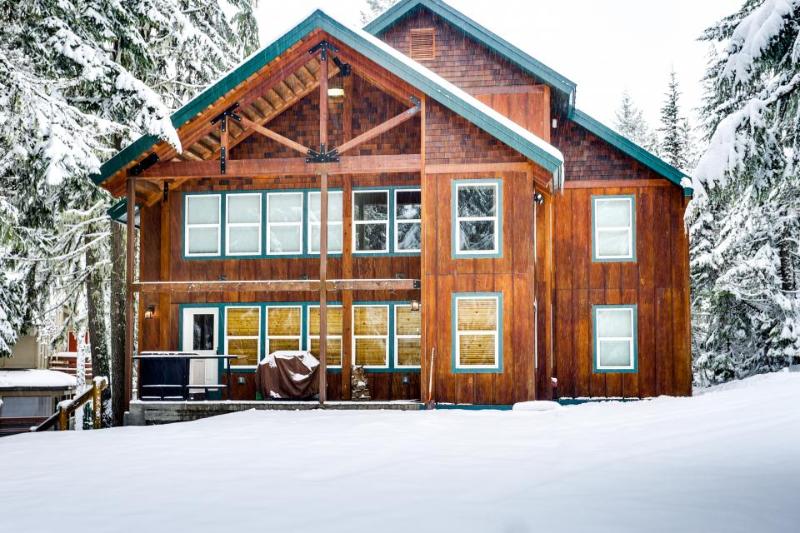 Another pet-friendly cabin right in the heart of Government Camp. The rental rate is only $130, which is awesome considering it sleeps up to 12 people!
The interior is clean and updated with plenty of room for people to hang out and converse in comfort, perfect for a big family vacation. For rental info, click here.
10. Antique Cabin on Mt. Hood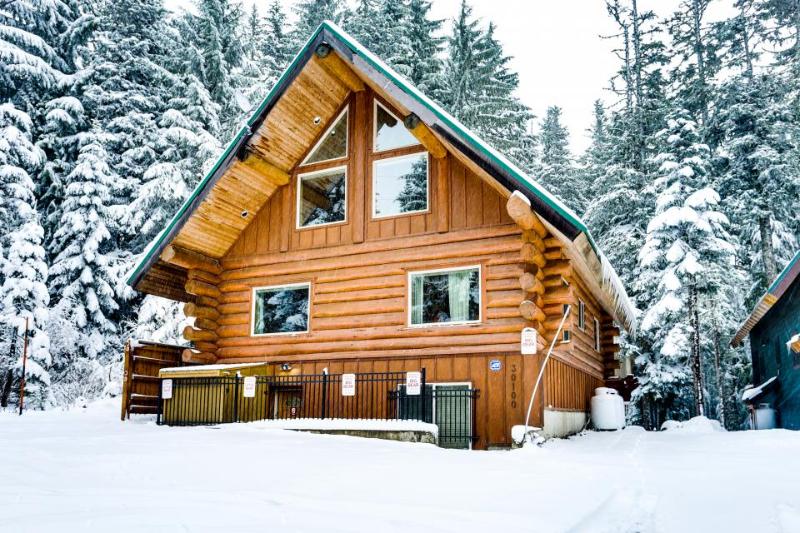 The Antique Cabin will make your mouth drool the second you step through the door. From the classic log walls to the old skis and snowshoes hanging from the ceiling, you will feel like you walked into an authentic 70's ski lodge. This classy cabin has a very roomy hot tub and a spacious kitchen area for large groups. For rental info, click here.
We hope this post helped you find a cabin to rent on Mt. Hood! Check out more posts in Western Oregon and even more adventures around the state.