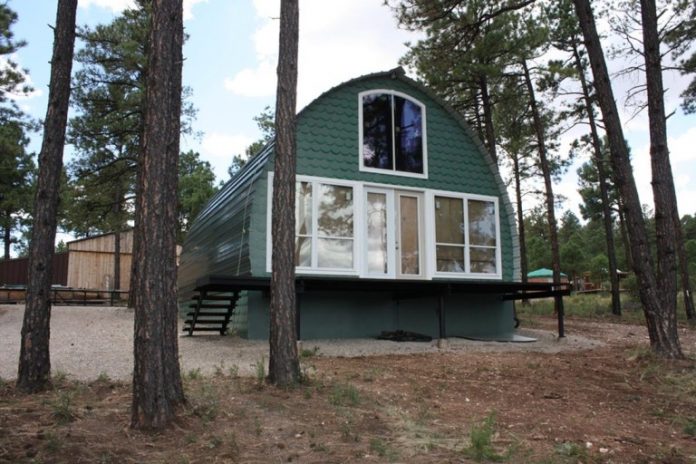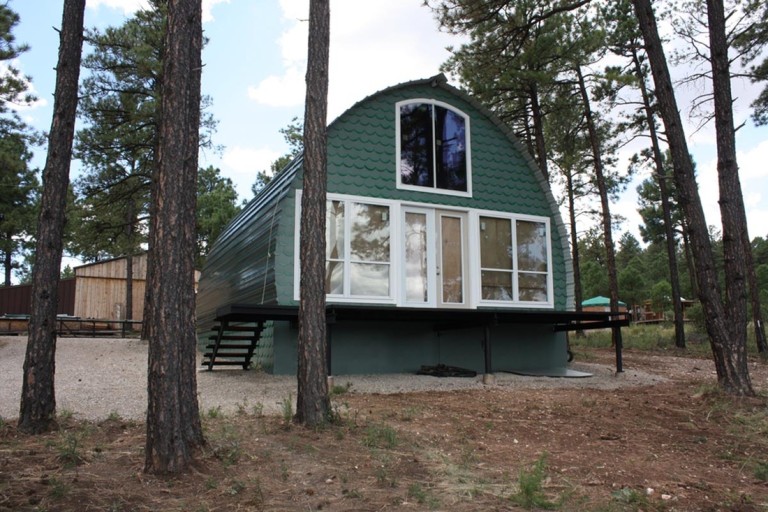 I have to say, these 'Arched Cabins' are some of the coolest homes I have came across - and a steal for the price!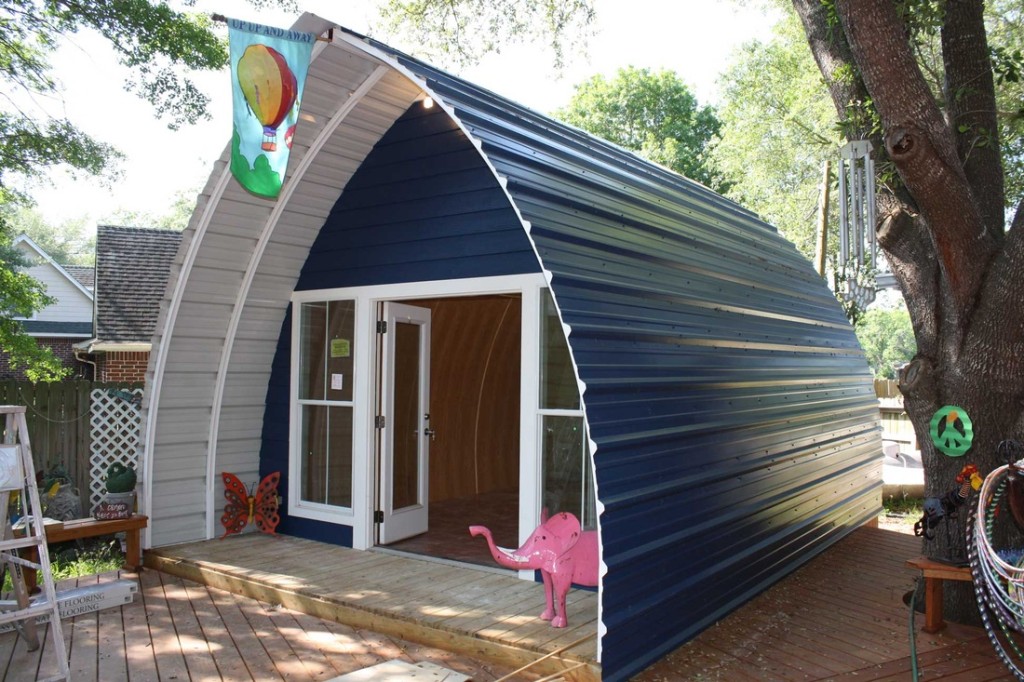 A lot of our readers mention how much they love the tiny homes we write about, but complain they are sometimes overpriced and beyond their price range. If you're looking for something a little more affordable, then you will love these prefabricated galvanized steel structures from Arched Cabins. While these do-it-yourself homes may not be out of this world, they meet building codes and as you will see in the photos look great inside.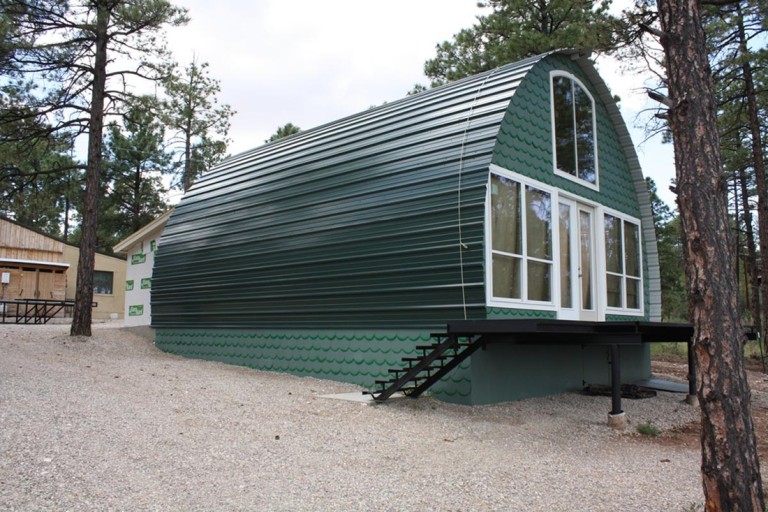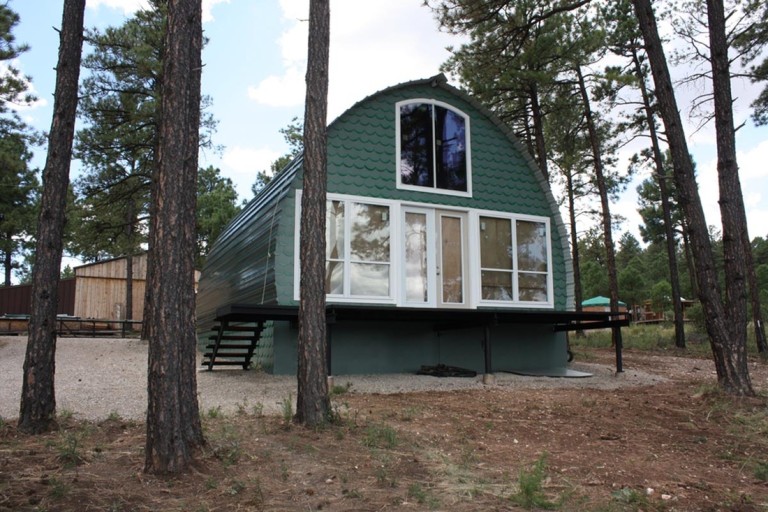 Take a look for yourself in the photos, and just imagine the possibilities if you owned one yourself. Hunting cabin, man cave, a woman's hangout and much more.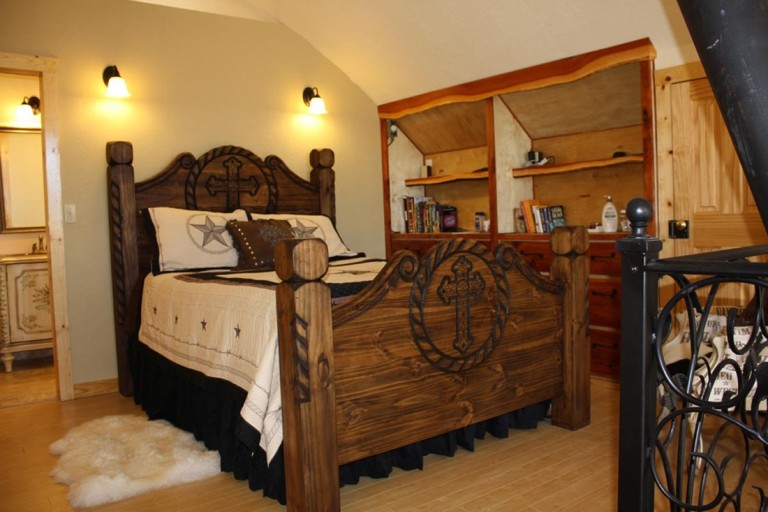 It's quite incredible what the company offers for sizing options and price. You can buy their smallest 8′ x 8′ unit for just $960.00 and with all the upgrades it is just $1352.00. A 12' x 24' costs less than $5,000 with the basics.
Check out this video Arch Cabins posted to YouTube:
"This is a fully custom build we put together for an event on earth day 4/22/2015. We built this Arched Cabin tiny house with our 12' wide Arched cabin kit 8' long. It will feature a toilet, shower, kitchen, sleeping loft, dining area, and entertainment area. We will be running multiple power systems with automatic switching between solar with battery bank/generator/direct plug in. This is as far as we got before our event and we will be completing it over the next few weeks. The total square footage is 96 square feet on the floor with about a 30 square foot sleeping loft."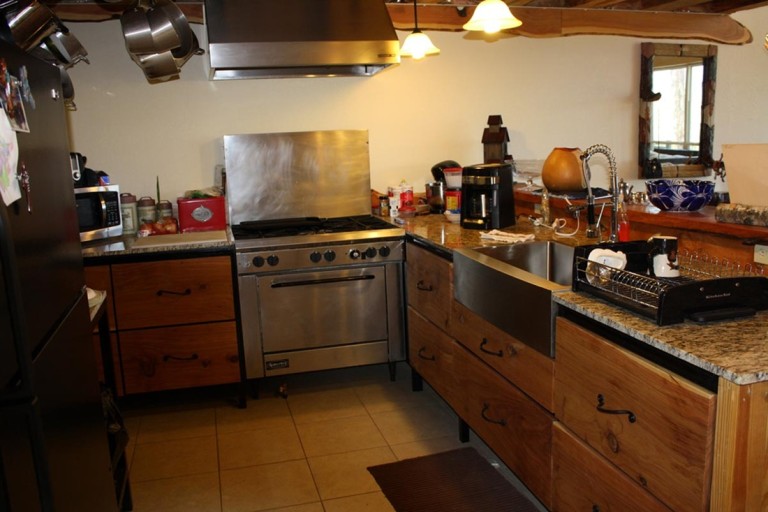 "Arched Cabins can be fully insulated and built out with lofts and finished interiors to be the home or cabin of your dreams, or they can be minimally insulated and finished with basic end caps to be used for an animal shelter or garage."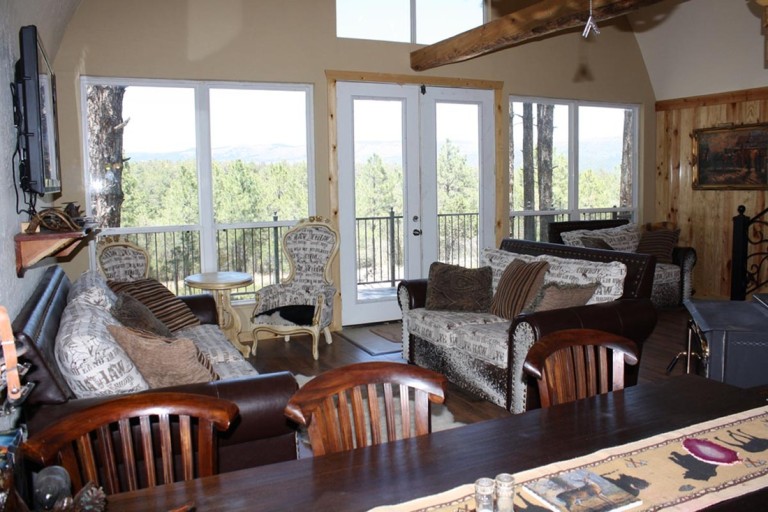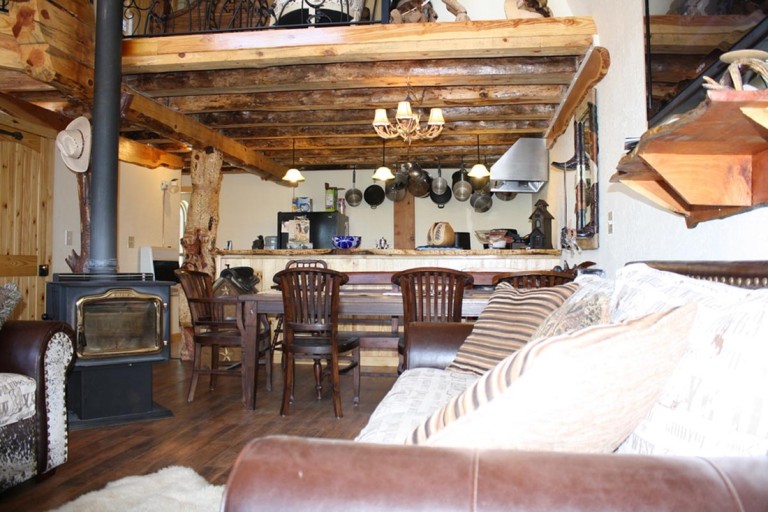 Their standard kit includes floor plates, ribs, a ridge beam, R13 insulation (though this can be upgraded to R25 insulation for cooler climes), Super Span roof paneling, along with trim and fasteners. The cabins sizes varie from 14 feet wide and 12 feet tall to 24 feet wide 32 feet tall, and they will custom design for those who require particular dimensions.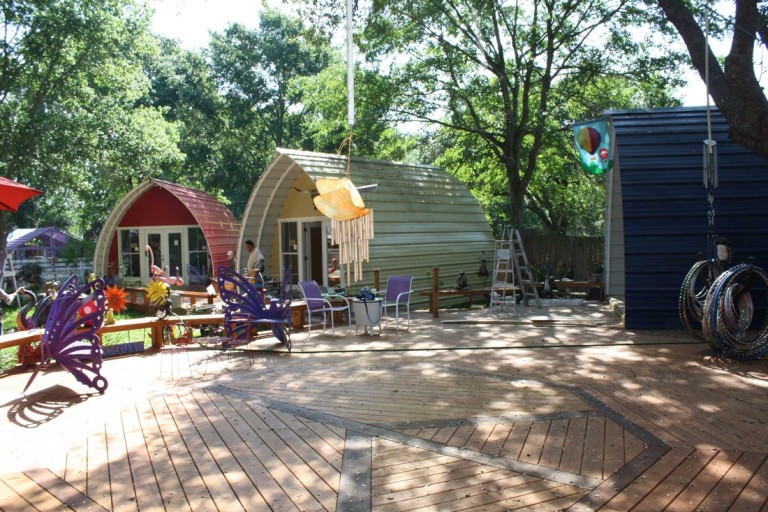 The Arched Cabins are even build to withstand 150mph winds and 30 PSF (pounds per square feet) of snow. They are definitely very sturdy and will hold up to a winter storm.
"In our time building Arched Cabins we have seen them used for everything you can think of, including workshops, animal shelters, vacation homes, RV shelters, retirement homes, and hunting lodges. No matter what your need is, an Arched Cabin can be adapted to suit you," according to the company website.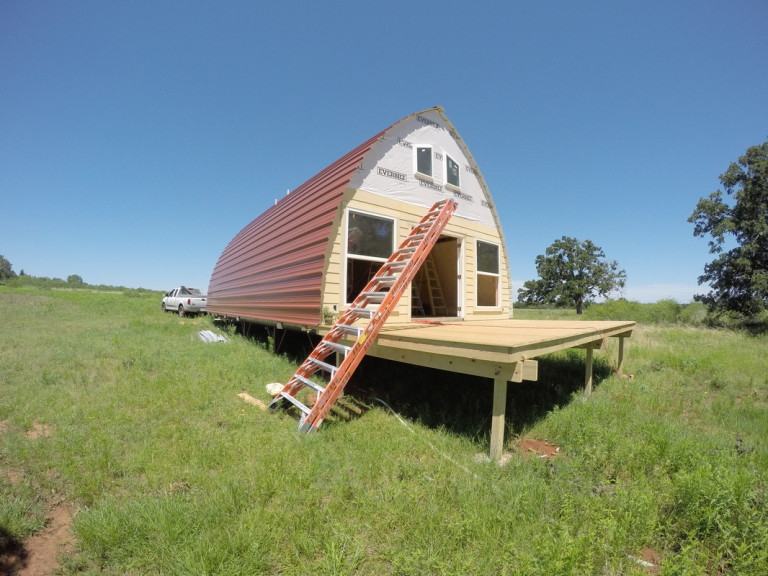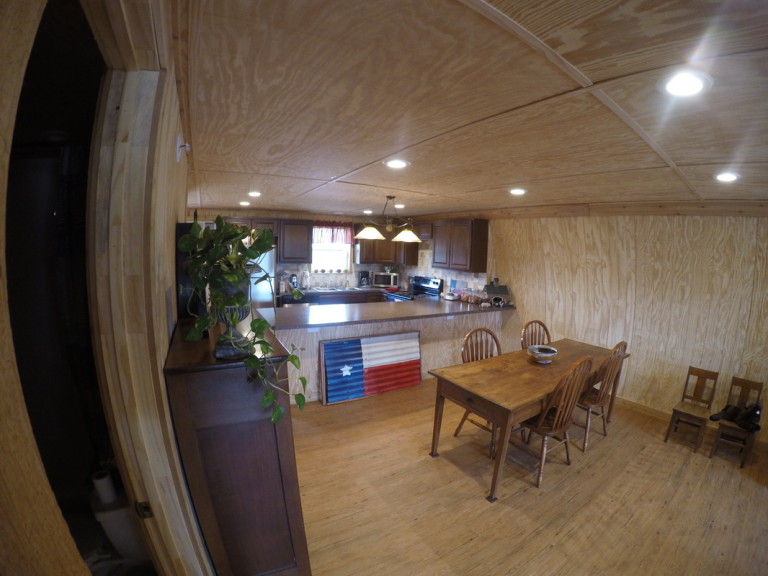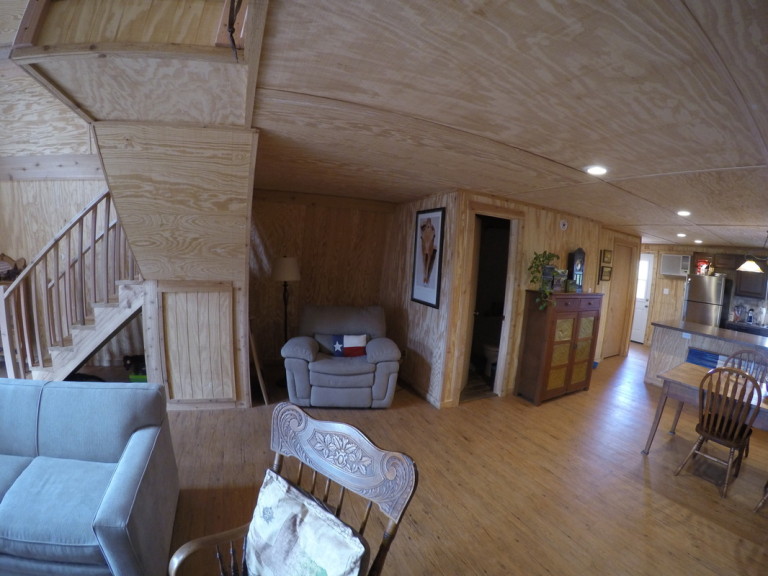 This video documents the process of building a 14' x 20' Arched Cabin. This particular Arched Cabin uses a skid pack for the foundation so it can be moved at a later day if the owner decides to change locations. Each and every Arched Cabin will have a very similar build process so you can see the speed and ease of assembly.
Check out Arched Cabins to find out more!
Via Awesome Jelly