If you're searching for a summer getaway that combines natural wonders, wildlife encounters, and outdoor exploration, look no further than Summer Lake in Eastern Oregon. This hidden gem has something for everyone, from the soothing Summer Lake Hot Springs to the picturesque landscapes and nearby hiking, camping and wildlife viewing opportunities.
Summer Lake, Oregon: Big Views And Wide Open Spaces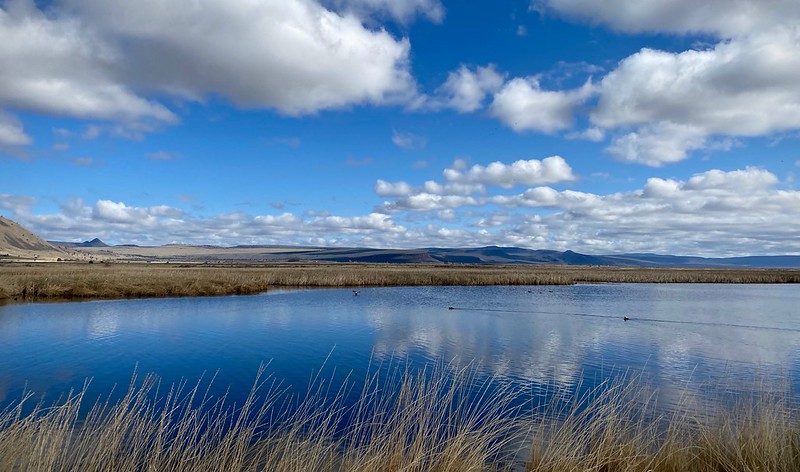 The area around Summer Lake, Oregon is characterized by a captivating geography and diverse landscape. Situated in Lake County, this region is home to the expansive Summer Lake Basin, which was formed by ancient volcanic activity. The basin encompasses approximately 20,000 acres and features the picturesque Summer Lake, a large shallow playa lake. The surrounding terrain includes rolling hills, rugged mountains, and vast stretches of open plains, providing a stunning backdrop for outdoor adventures.
Sign up for monthly emails full of local travel inspiration and fun trip ideas. In each newsletter we'll share upcoming events, new things to do, hot dining spots and great travel ideas.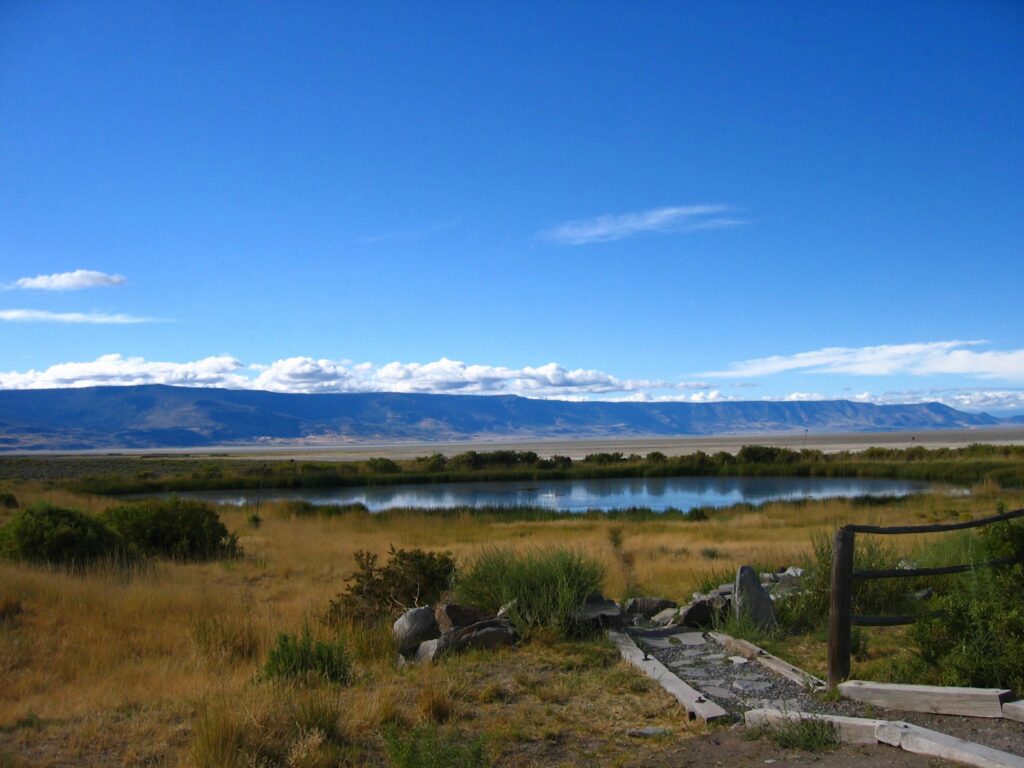 While the community of Summer Lake only has a population of about 90 people and doesn't have any shopping, nearby Paisley has a population of 250 people and has a few restaurants and a mercantile so you can get some necessities for your Summer Lake adventure.
Unwind And Rejuvenate At Summer Lake Hot Springs
Nestled near the southern shore of Summer Lake on Highway 31, the Summer Lake Hot Springs is a haven for relaxation and rejuvenation. Imagine soaking in natural mineral-rich hot springs as you gaze at the surrounding breathtaking vistas.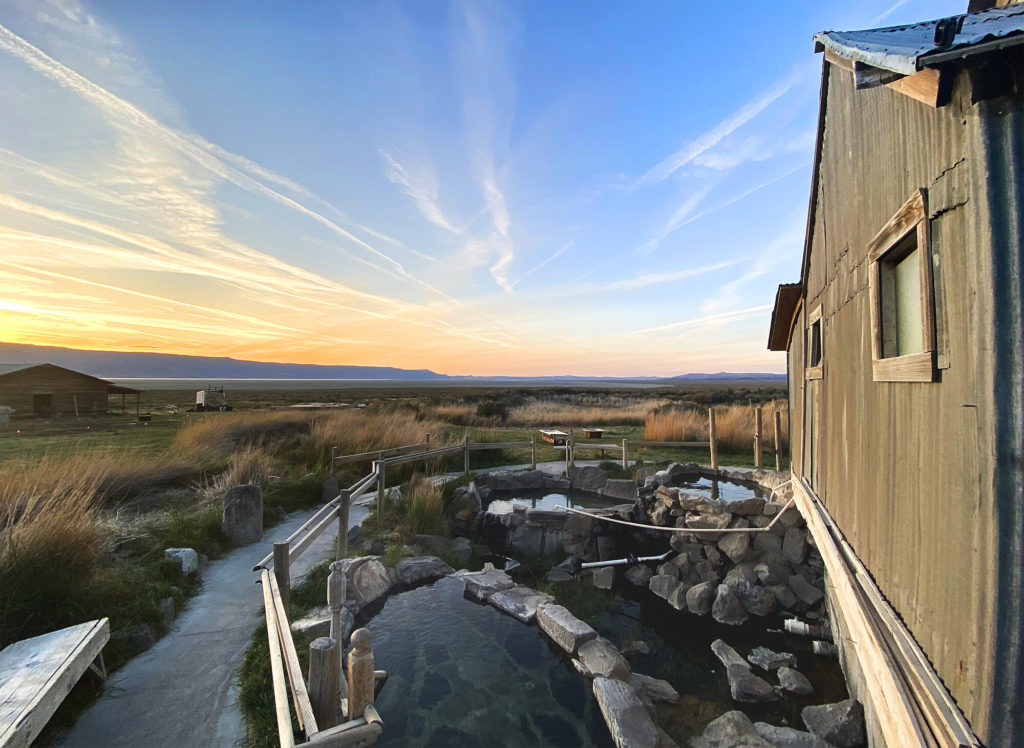 The bathhouse at Summer Lake Hot Springs was built in 1929 and has been serving locals and travelers who want to soak in the healing waters ever since. The waters here come from over a mile beneath the earth's surface and are heated by the geothermal energy below ground.
With a variety of pools offering different temperatures, you can tailor your experience to your preferences, whether you seek a tranquil soak or a therapeutic session to soothe your muscles. The average temperature of the hot spring pools is 104 degrees Fahrenheit. Please note, this is not a day use area. You must make a reservation to stay in order to soak in the hot springs.
Cabins, RV sites and tent sites are available with a reservation.
Experience Cozy Comfort At The Lodge At Summer Lake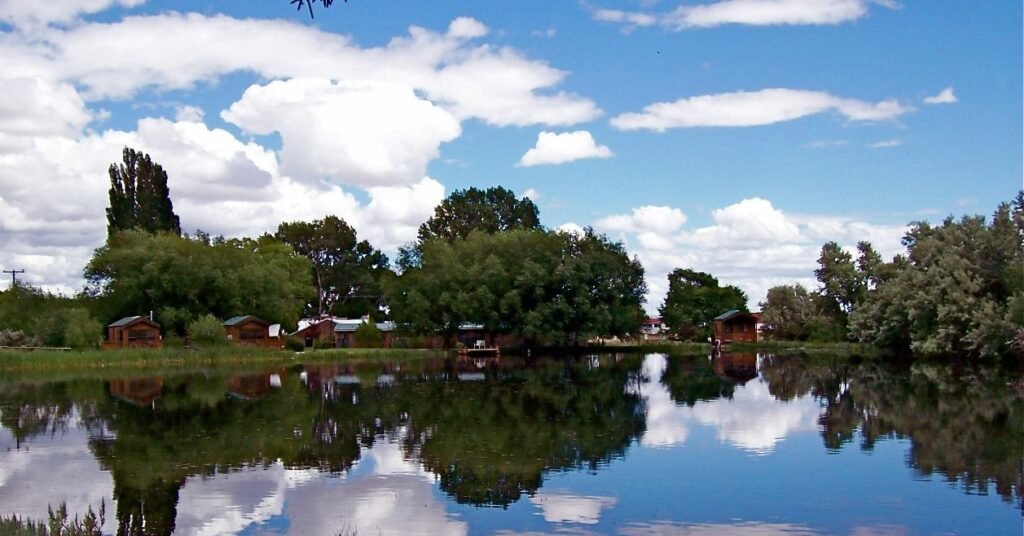 If you're seeking a comfortable retreat, The Lodge at Summer Lake is the perfect choice. This charming lodge offers cozy accommodations, exceptional dining, and awe-inspiring views of the surrounding landscape.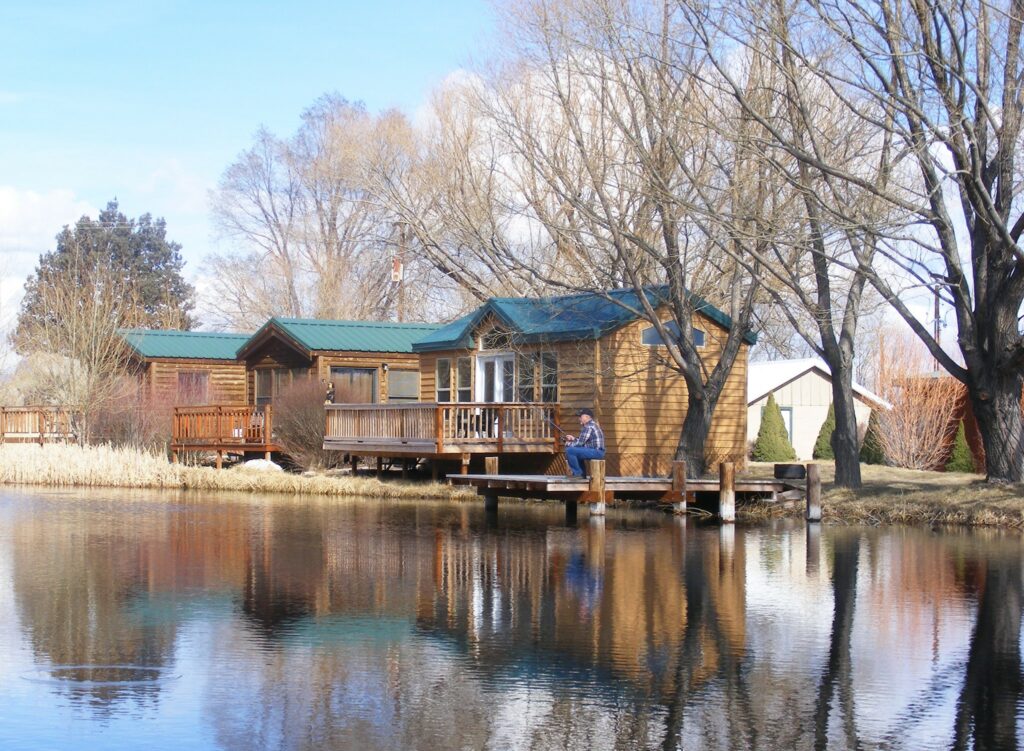 Whether you prefer a room with modern amenities or a private cabin with rustic charm, The Lodge at Summer Lake will exceed your expectations and provide a memorable stay.
While the Lodge does not sit on Summer Lake itself, it is across from the Summer Lake Wildlife Refuge at the base of Winter Rim and sits on it's own private three acre bass fish pond which is full stocked with bass. This is a great place to stay not only for the cozy cabins and the views, but also for the awesome food at the Lodge's Flyaway Restaruant.
Wildlife Viewing And Nearby Outdoor Adventures At Summer Lake
Summer Lake is a paradise for wildlife enthusiasts, with diverse habitats and abundant fauna. Explore the Summer Lake Wildlife Area, managed by the Oregon Department of Fish and Wildlife, where you can observe a myriad of bird species, including majestic Sandhill Cranes and Tundra Swans. The area is also home to mule deer, pronghorn antelope, and coyotes, providing ample opportunities for wildlife photography and encounters.
For outdoor enthusiasts, the Ana Reservoir RV Park offers tent and RV camping options, as well as swimming and fishing.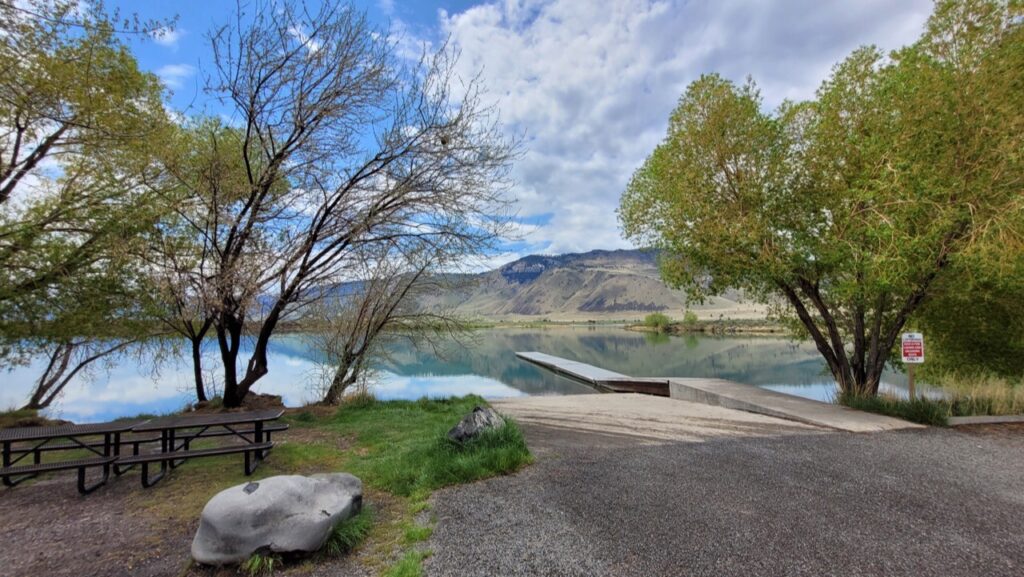 Located just six minutes outside of Summer Lake, the Ana Reservoir county park is a convenient base for exploring the area's natural wonders.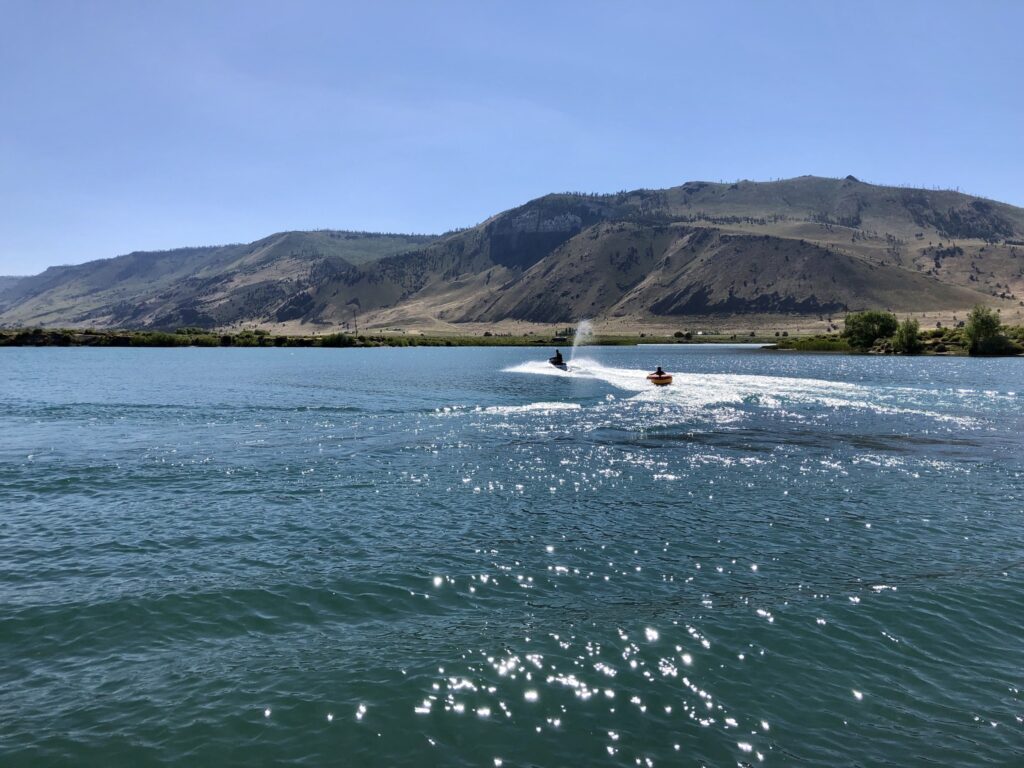 Nearby Picture Rock Pass boasts ancient petroglyphs and stunning views, making it a must-visit destination just a short drive north of Summer Lake.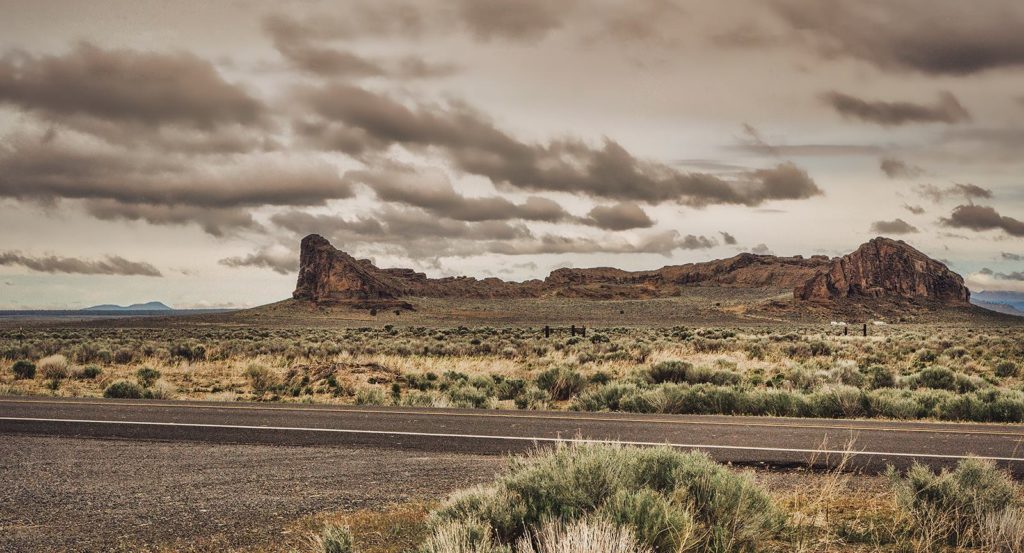 Venture further to Fort Rock State Park, located approximately 43 minutes north of Summer Lake, and discover the intriguing Fort Rock Cave and its fascinating Native American history.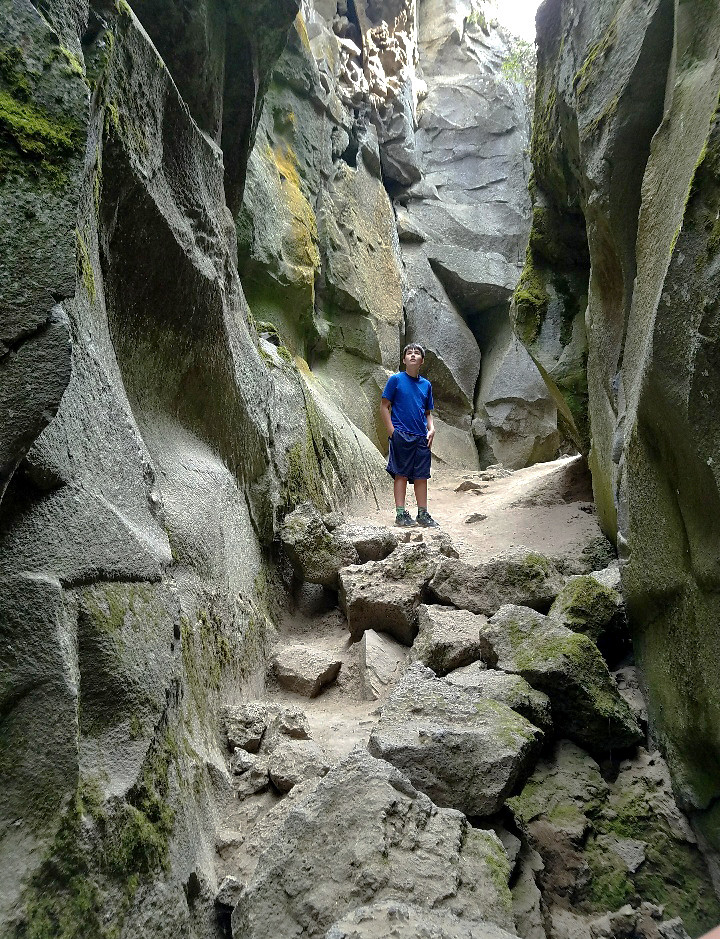 If you're feeling adventurous, embark on a 50-minute drive north to explore Crack In The Ground, a remarkable volcanic fissure that stretches for two miles.
If hiking is your passion, Thompson Reservoir offers camping, hiking, and fishing opportunities just 47 minutes west of Summer Lake. Don't miss the Slide Lake Trail and its stunning scenery, accessible within a 30-minute drive from the Summer Lake Hot Springs.
For the avid hiker, the Fremont National Recreational Trail at the Fremont Point Day Use Area promises breathtaking vistas, though it's important to note that reaching this trail requires a one-hour-and-ten-minute drive from Summer Lake, largely on dirt roads.
Summer Lake in Eastern Oregon offers a summer adventure like no other. Whether you're seeking relaxation in the therapeutic hot springs, wildlife encounters in the Summer Lake Wildlife Area, or thrilling hikes through unique landscapes, this destination has it all. Embark on an unforgettable journey and explore the wonders of Summer Lake and its surrounding attractions in Oregon's high desert.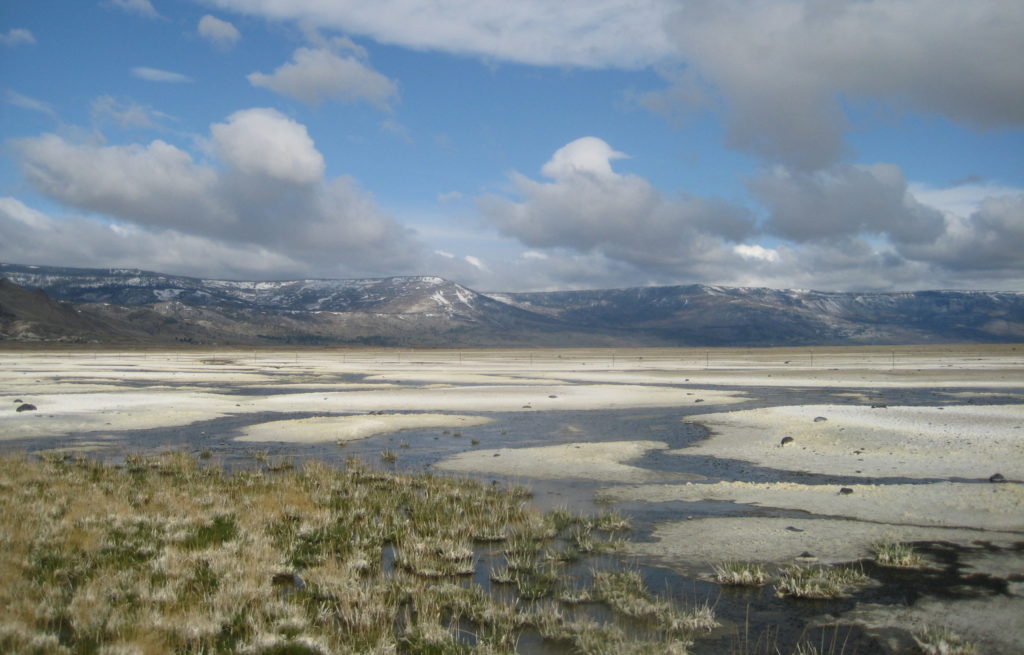 We think you'll also like reading about the scenic town of Joseph, Oregon, named 13th most beautiful small town in the US, as well as the Hell's Canyon Adventure Guide, and about the Owyhee Canyonlands of Oregon, which are gorgeous and a geological masterpiece!
Will you be heading out to Summer Lake this year? Let us know in a comment and tag the friends and family you want to go on an eastern Oregon adventure with!