Last updated on December 31st, 2021 at 06:34 pm
Hells Canyon on the border of Oregon and Idaho is America's deepest canyon. This awe-inspiring spot attracts white-water rafters, jet boaters, hikers, campers, and outdoor junkies worldwide.
The Snake River cuts through Hells Canyon which is 7,993 feet deep (almost 2,000 feet deeper than the Grand Canyon)!  This wild and scenic canyon deserves a place on every Oregonian's Oregon bucket list! Hells Canyon is an impressive 10 miles wide as its widest point. Covering over 900 miles of hiking trails, you can find some of these trails along the Snake River.
Hells Canyon Oregon Scenic Overlooks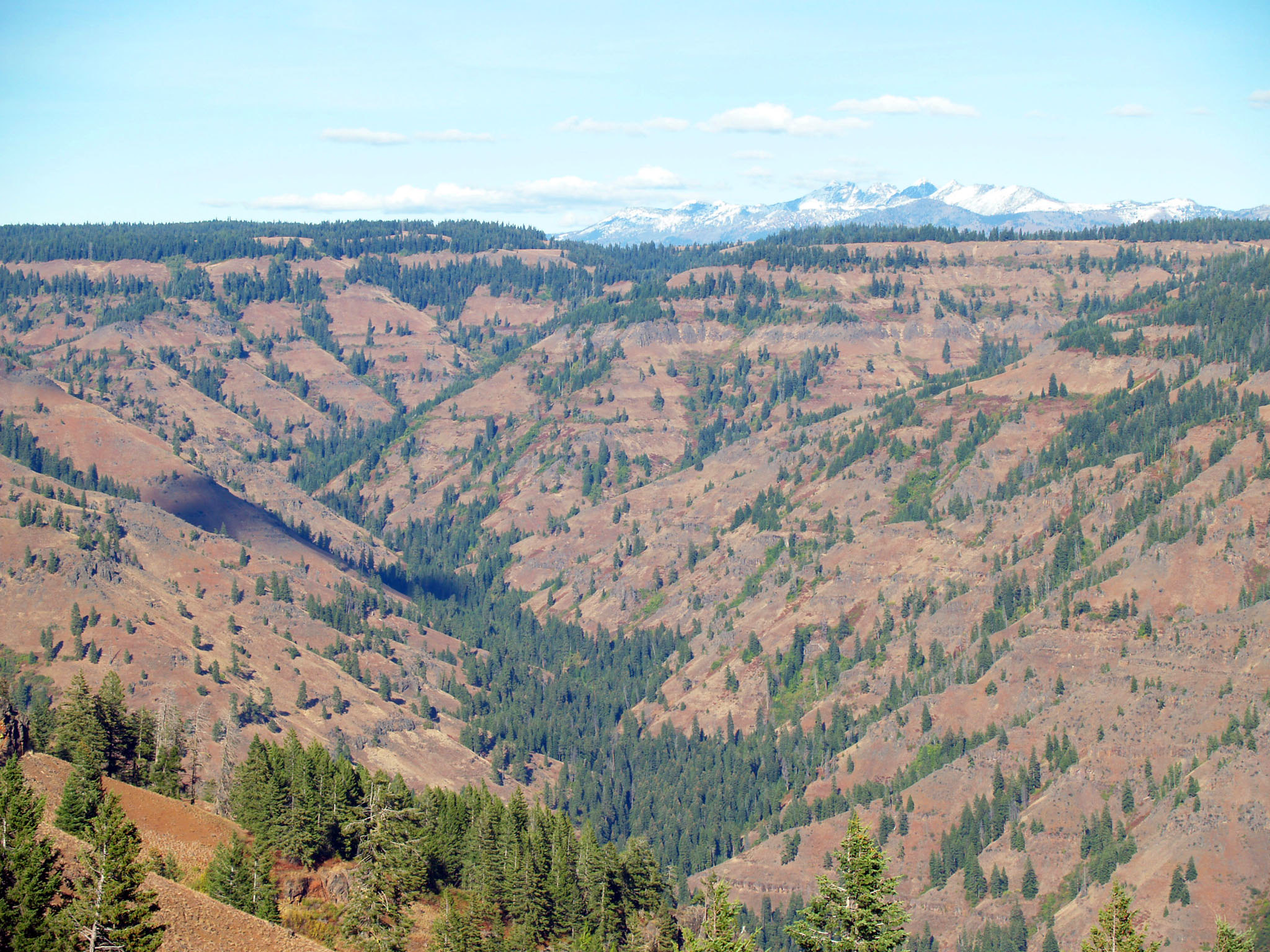 There are a number of places to take in the scenic vistas and spectacular mountain peaks of Hells Canyon from the Oregon side.  The easiest to get to is the Hells Canyon Overlook.  Watch the brief video by Matt Cook showcasing this overlook below.
The Hells Canyon overlook has interpretive signs, paved parking areas, vault toilets, and picnic areas. From here visitors can see McGraw Creek and have a view of the Seven Devil Mountains in Idaho. You cannot see the Snake River from this site.  Get more info on the Hells Canyon Overlook.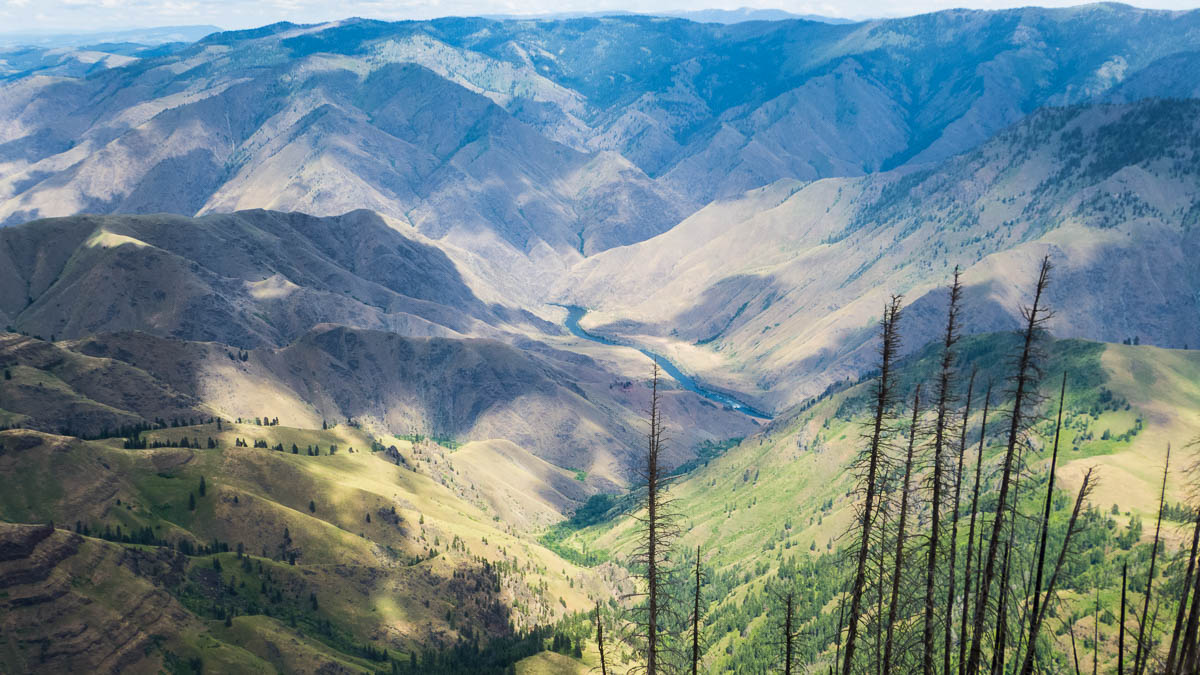 The more adventurous may consider the Hat Point Overlook.  This day-use site also has interpretive signs and Hells Canyon views as well as views of the Snake River.  The fire lookout tower at this site has stunning views of the rugged landscape.  There are picnic tables and vault toilets available.  This site is harder to get to as the Forest Road is steep and narrow in places.  Low clearance vehicles, RV's, and vehicles with trailers are not advised.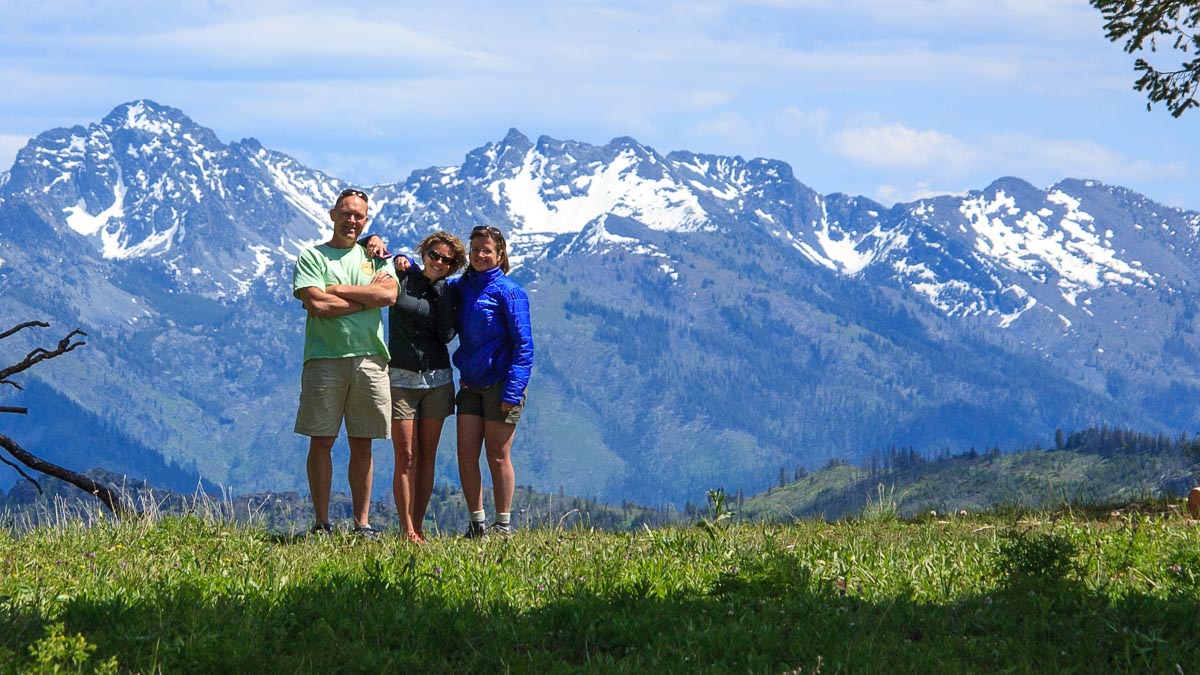 Camping at Hells Canyon
Near the Hat Point Overlook is the Saddle Creek Campground on Hat Point Road.  This camp has seven walk-in tent sites and is a great place to picnic.  Saddle Creek Campground is the perfect place to view the Seven Devil Mountains across Hells Canyon in Idaho.  At this site, there are picnic tables at each campsite and a vault toilet.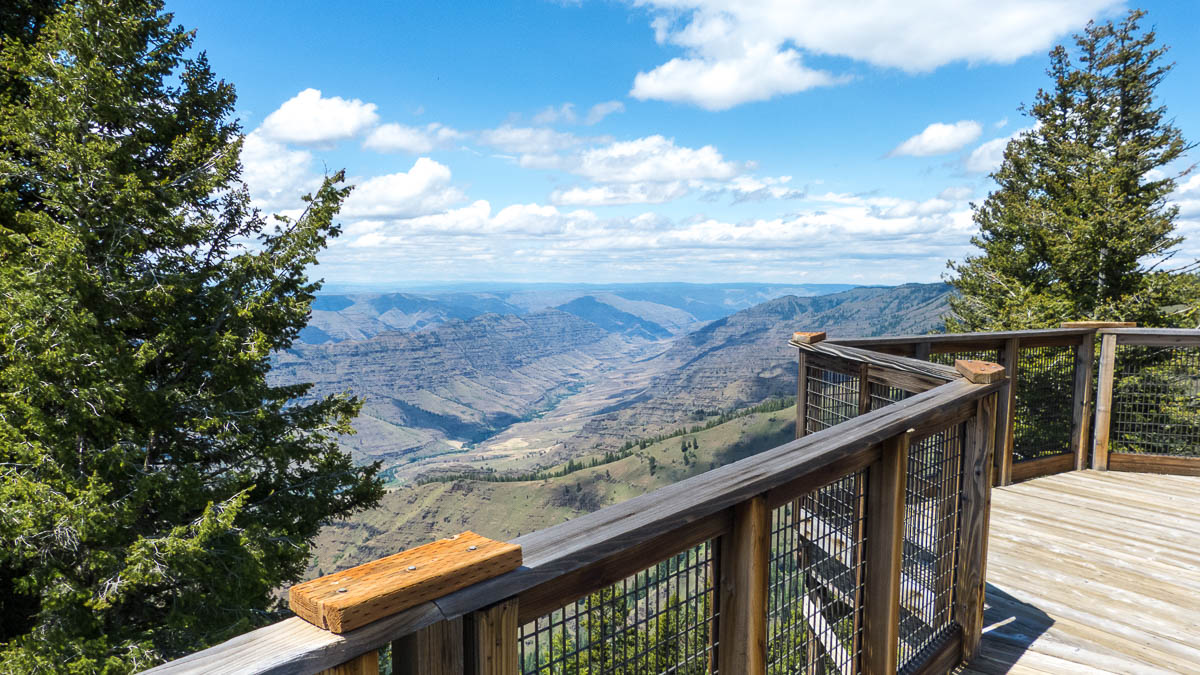 Also on Hat Creek Road close to Saddle Creek Campground is the Granny View Overlook.  This viewpoint doesn't look over Hells Canyon, but is still inside the Hells Canyon Wilderness and overlooks Imnaha Canyon.  It has a nature trail and interpretive signs as well as vault toilets.  More info on the Hat Point and Granny View Overlooks is here.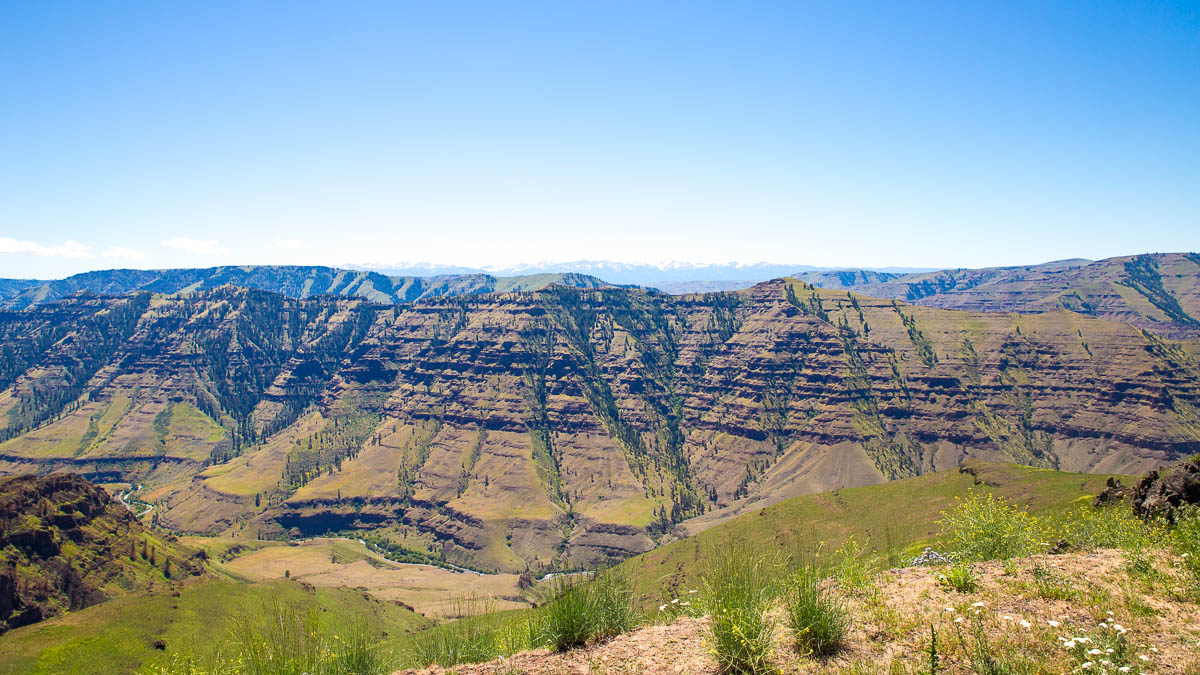 Near the bottom of Hat Point Road is the 5 Mile Overlook.  From this viewpoint, you can check out the Imnaha River Canyon.  This is a small viewpoint with no toilets.
As with the Hat Point Overlook, the Granny View Overlook, Saddle Creek Campground, and 5 Mile Overlook are accessed by a difficult gravel road with steep drop-offs and steep grades.
People Even Lived Here
Petroglyphs, pit houses, and arrowheads, are just some of the amazing remnants still found in Hells Canyon. The evidence suggests people lived here 7,100 years ago, and possibly even as far back as 15,000 years ago.
How Hells Canyon Got its Name
Hells Canyon obtained its name from the earliest white explorers. It's said that many had tried to tame the Snake River by boat and ferry, but most were not successful. Interestingly, the name first appears in a book dating clear back to 1895 and has had the name since.
Visiting Hells Canyon In Oregon
Hells Canyon offers a lot of recreational opportunities, including whitewater boating, hiking or horseback riding in stunning remote wilderness, viewing wildlife and taking in spectacular views of the mountains.  With breathtaking vistas, canyon rims, high mountain peaks and solitude in abundance, this is a must visit in Oregon.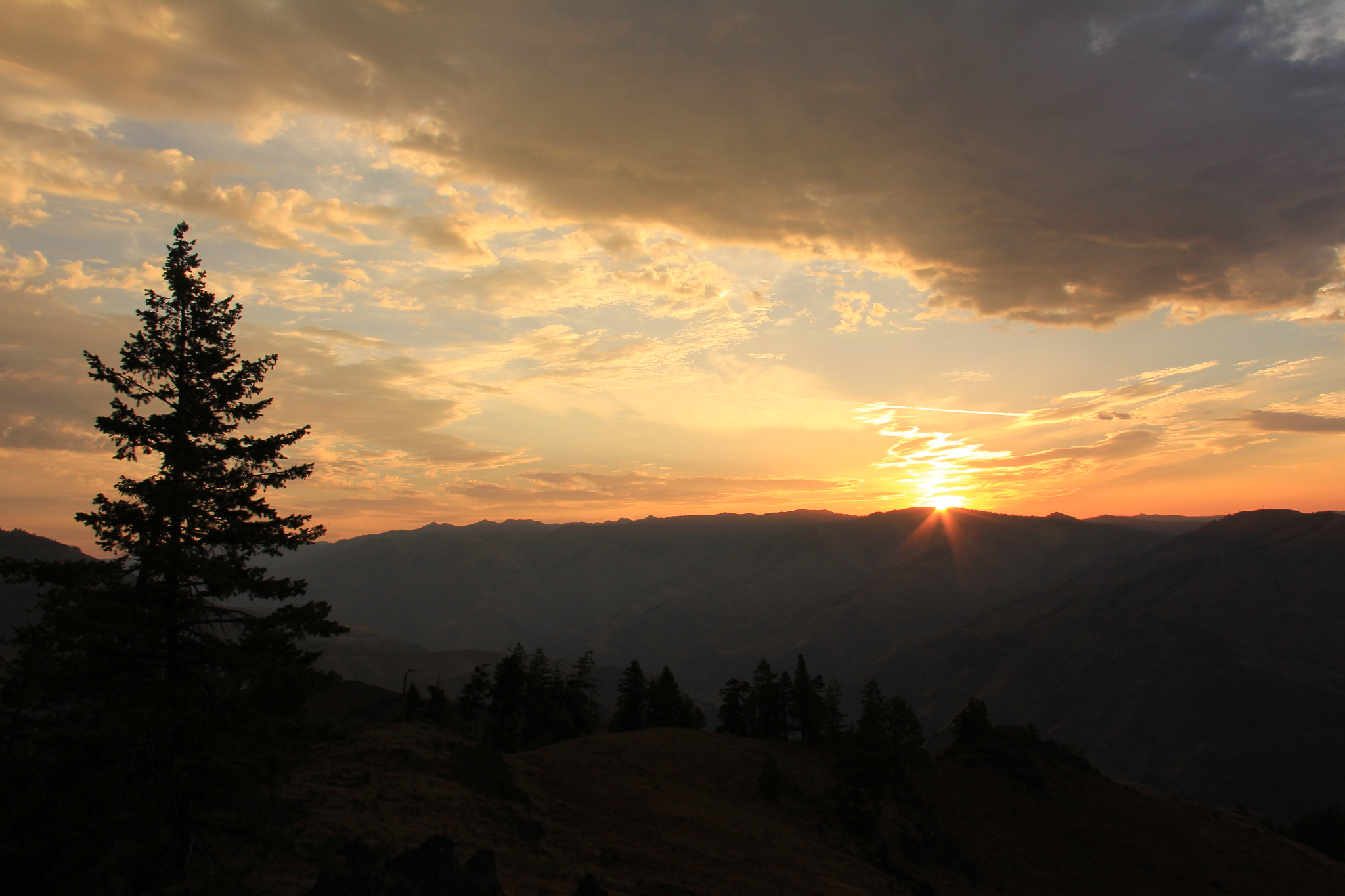 You can check out some Hells Canyon Wilderness hiking trails here.  Keep in mind many of these trails are not maintained and vary in difficulty levels.  These trails may not be accessible at all times of the year, and are very remote.
You may also want to travel the entire Hells Canyon Scenic Byway and check out all the little towns along the way.  Get more info on the byway here.  Jetboat tours are a popular way to see Hells Canyon from the water and there are many companies to choose from.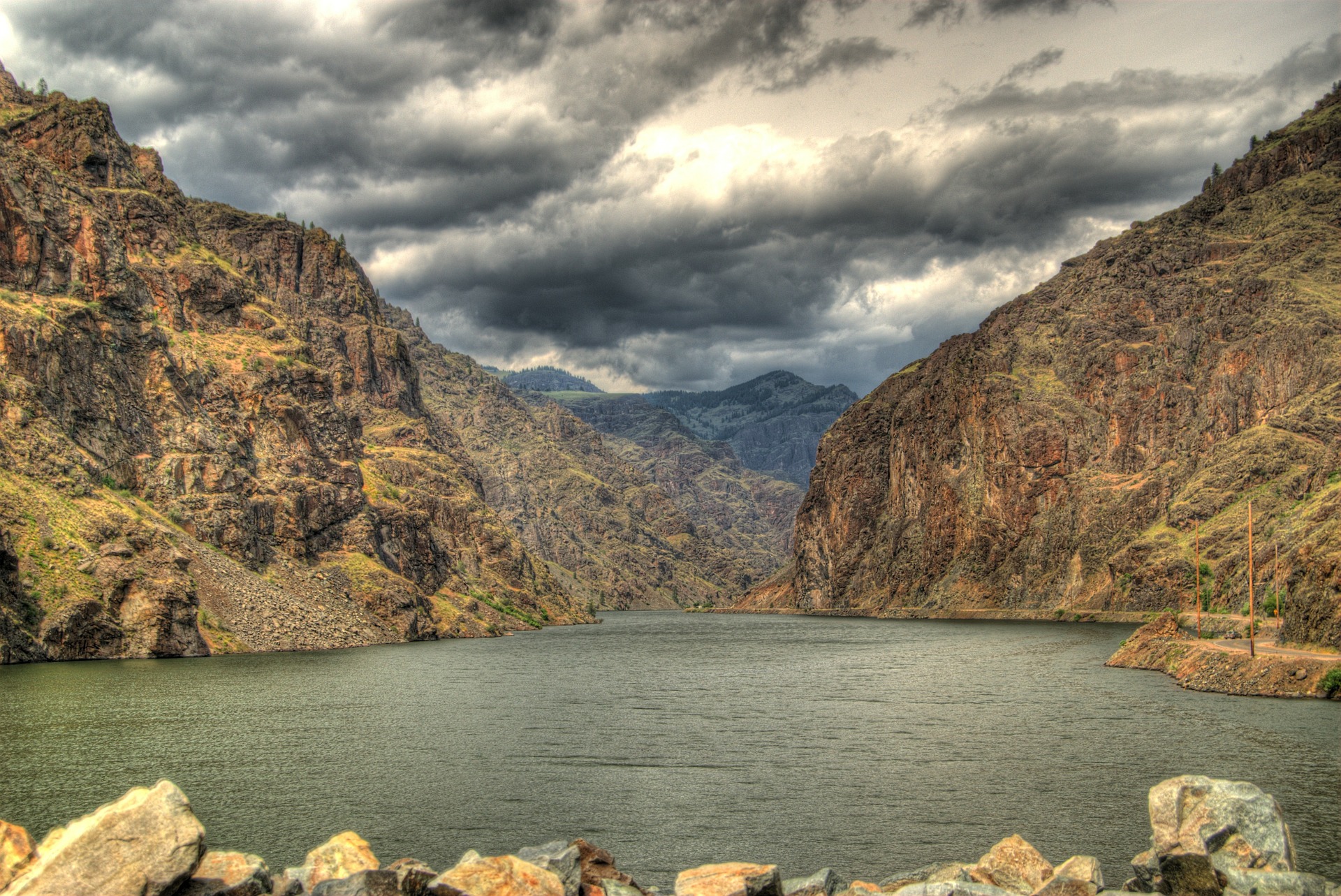 When visiting Hells Canyon keep in mind you may need permits to access some areas or trails.  Hells Canyon can be very hot in summer and inaccessible during some parts of the year due to snow.  The area is remote, so bring all provisions, water, and gasoline you need.  Any water taken from tributary's or creeks should be treated first.  Check your clothing, body, and hair for ticks and watch for rattlesnakes when hiking and be on the lookout for poison ivy.  Please leave the area as you found it and practice the seven principles of Leave No Trace.
Hells Canyon is an amazing place to visit and to explore its history.  The Nez Perce and Shoshone both called Hells Canyon home, and at one point three men from The Corps of Discovery (Lewis and Clark's party) searched for fish in a part of Hells Canyon on the Idaho side.  Get more information on the part of Hells Canyon Wilderness managed by the BLM here, and by the Forest Service here.
We hope you enjoyed this article, and it helped inspire your next adventure. Have you been to Hells Canyon? Let us know. Also, make sure and head over here to explore more of eastern Oregon.