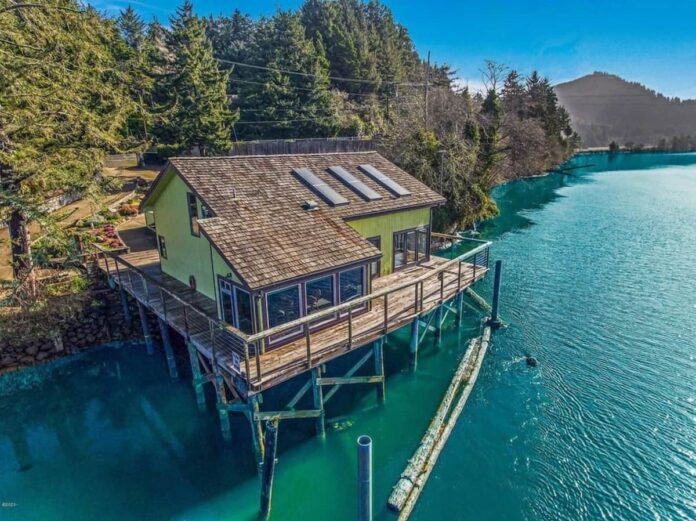 When I'm scouting for the perfect vacation rental, Lincoln City, Oregon, often comes to mind. Renowned for its seven miles of stunning coastline, Lincoln City offers a blend of beautiful beaches, lush forests, and a vibrant arts scene. This Siletz River cabin in Lincoln City truly captures the essence of the area.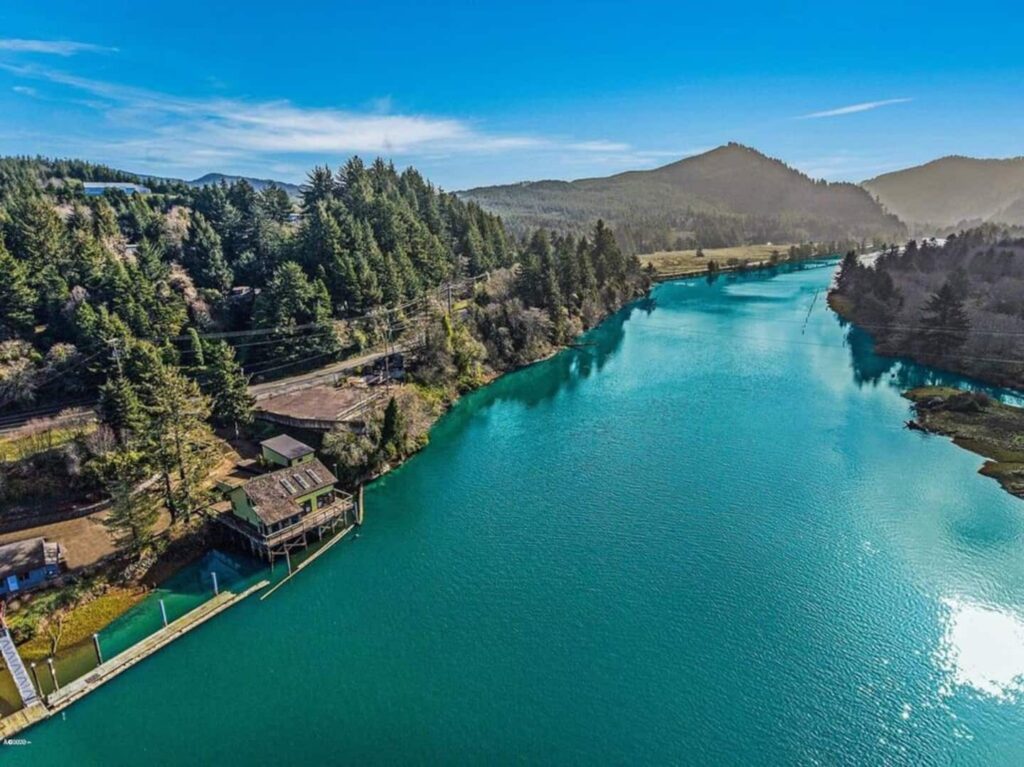 The house is not only aesthetically pleasing and the very definition of comfort but it's also ensconced on three sides by the river. This prime location lets visitors feel a deep connection to the water, further amplified by the city's famous kite festivals, glass art discoveries, and the serene backdrop of the Cascade Mountains. With every visit, you're reminded of the captivating natural beauty and rich cultural experiences that make Lincoln City a true Oregon treasure.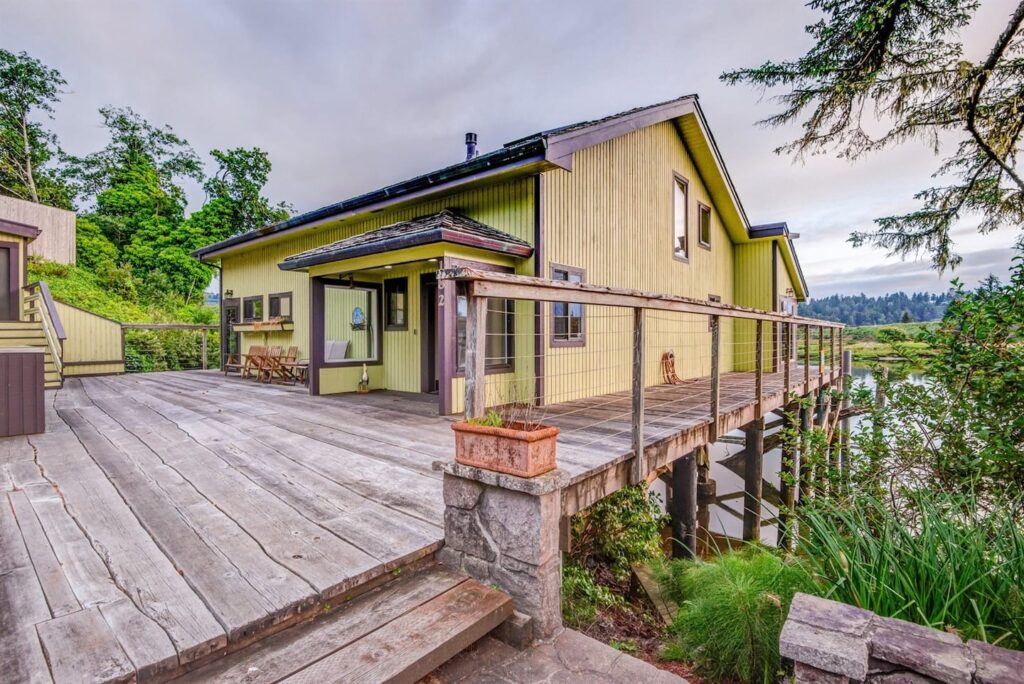 It actually used to be an ice house for a nearby salmon cannery, and you can see old pictures of the house hanging in the hallway when you first enter.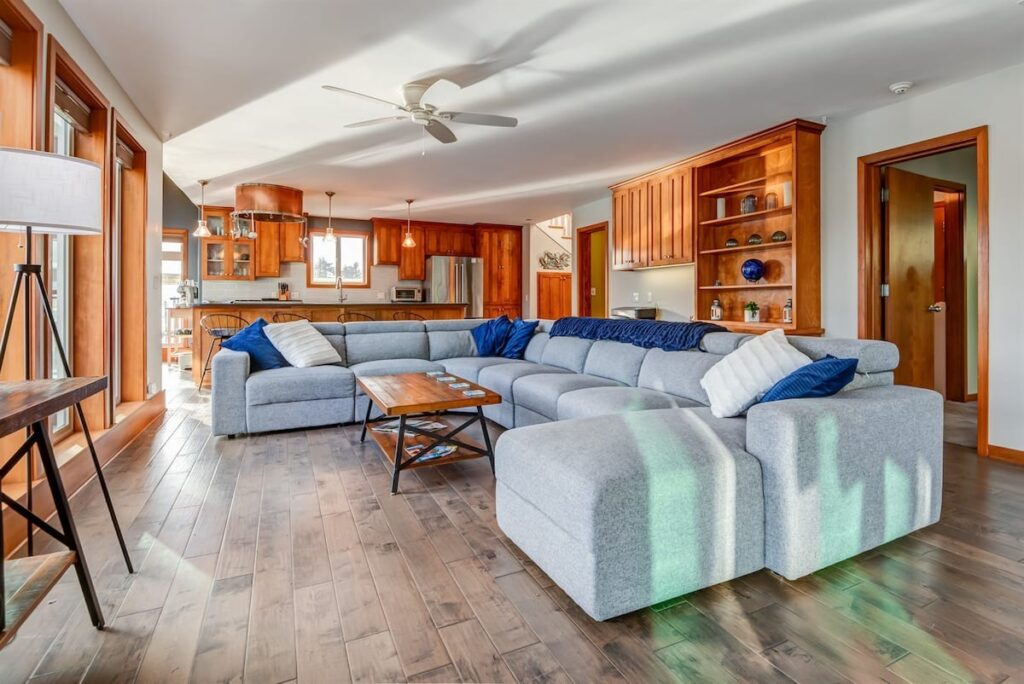 This rental is the perfect option for good friends or family looking for a relaxing place to stay that's still close enough to the city and other Oregon Coast attractions. You can choose to lounge around the house sprawled out on the large sectional sofa, take a little adventure kayaking down the Siletz River through the wildlife sanctuary, or just relax on the large deck that wraps around the house enjoying your morning cup of coffee.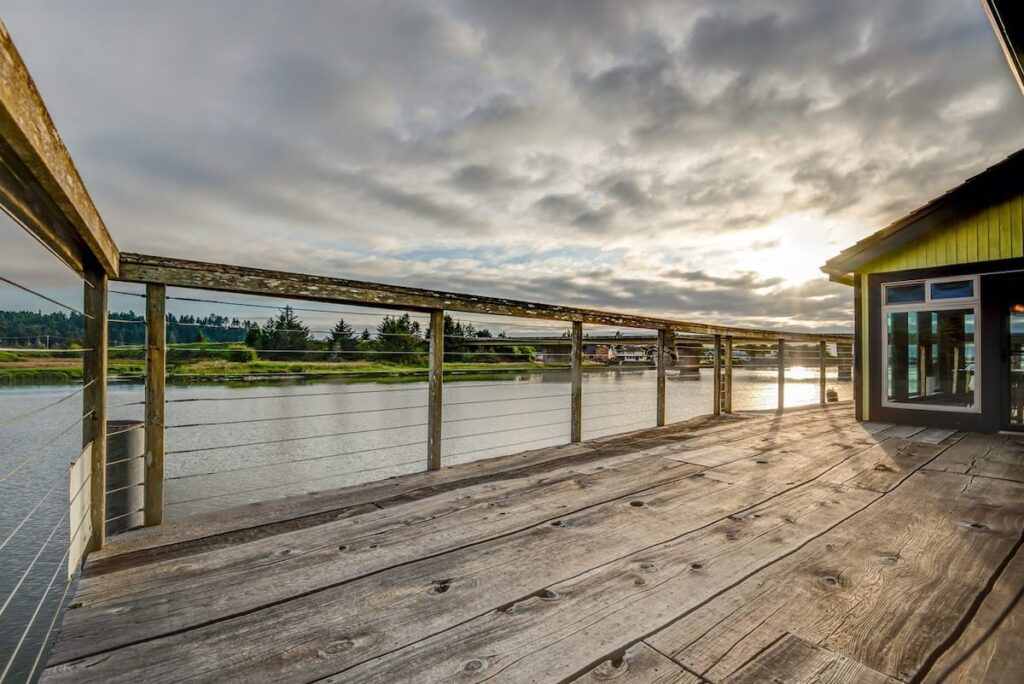 Here you can watch birds like blue herons, egrets, and kingfishers or other wildlife like wandering deer and seals who like to jump up to the dock, especially when they're in search of salmon during their run in September and October. Don't forget to say hello to the local fishermen as they pass by!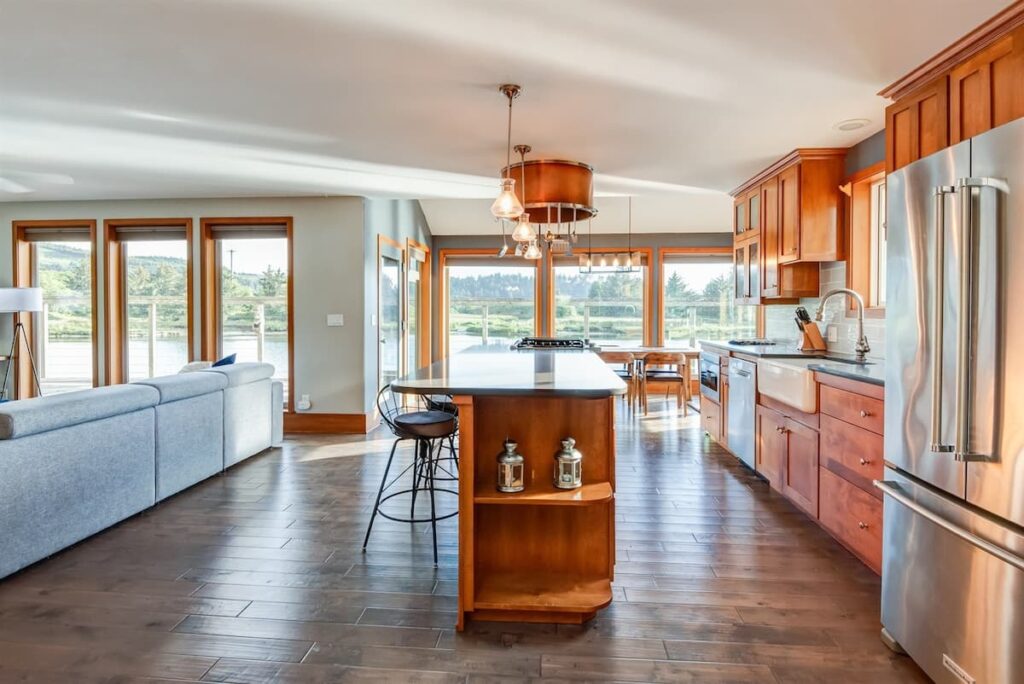 There are two master bedrooms both with king beds and their own bathrooms, so you don't have to fight over who gets what room. Both rooms come with luxury bedding, linens, and incredibly comfortable beds. This place definitely doesn't skimp on the good stuff!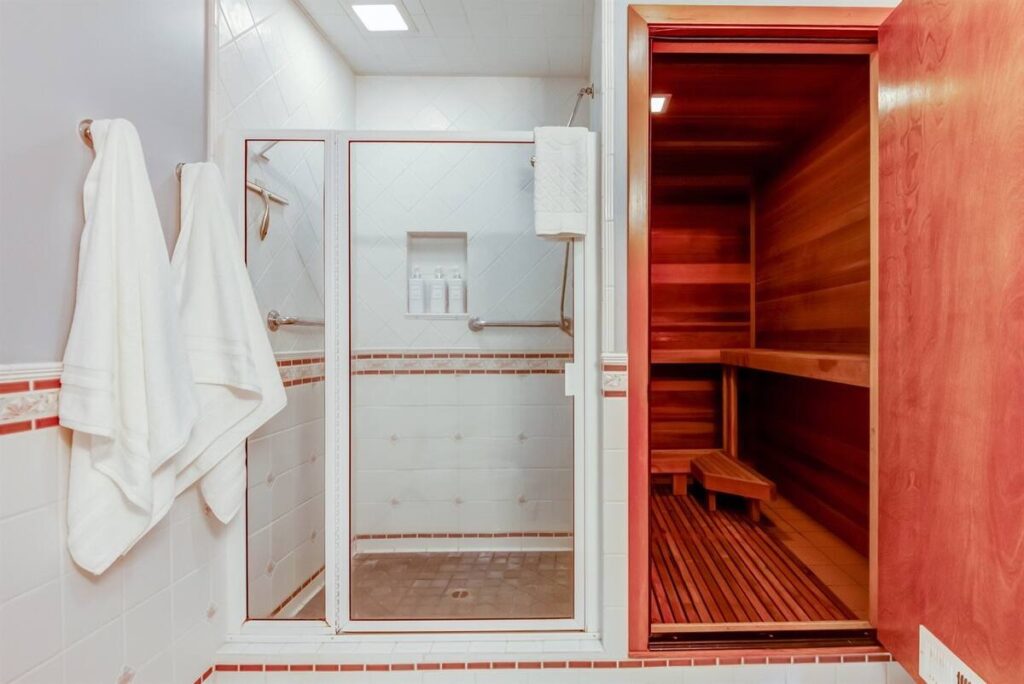 The spacious second floor bedroom has skylights, a separate seating area, and a private office that comes with a view of the bay. The main floor bedroom comes with room-darkening shades for those lazy mornings when you just want to sleep in and the bathroom has a sauna and bidet!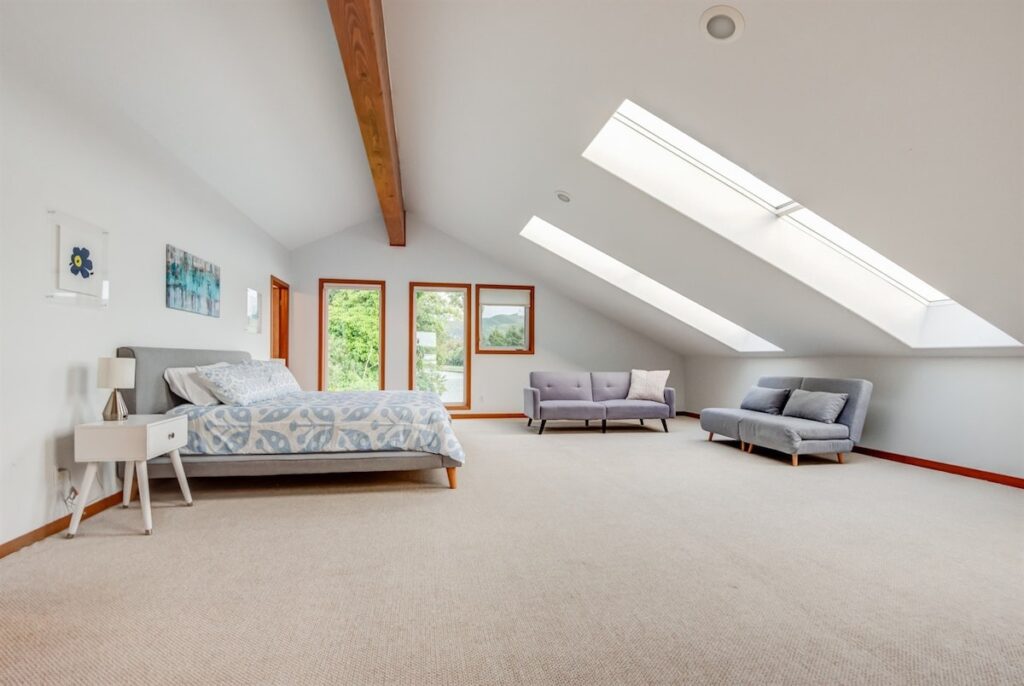 The house has a big, open floor plan with a huge kitchen that opens up into the great room, making this the perfect place for entertaining. The kitchen is surrounded by windows bringing in the natural light and has a large island fitted with a Jenn-Air gas range. There's lots of high-end cookware too so you can head to the local fish market and pick up the catch of the day then prepare a beautiful meal. There's a large dining room table where you can dine while watching the sunset along the river.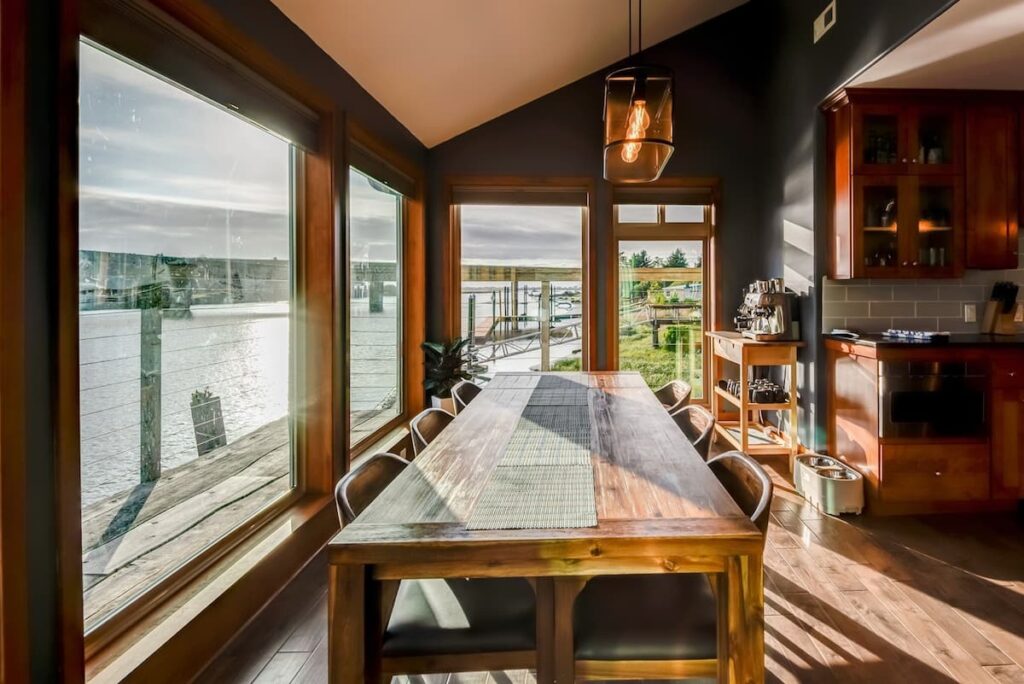 The house is outfitted with fancy coffee making materials including a precision grinder, coffee maker, and espresso machine. There's also another workstation downstairs for those who simply must touch base with the office while vacationing that comes with a printer. There's even a queen size Murphy bed on the main floor so you can accommodate two more guests.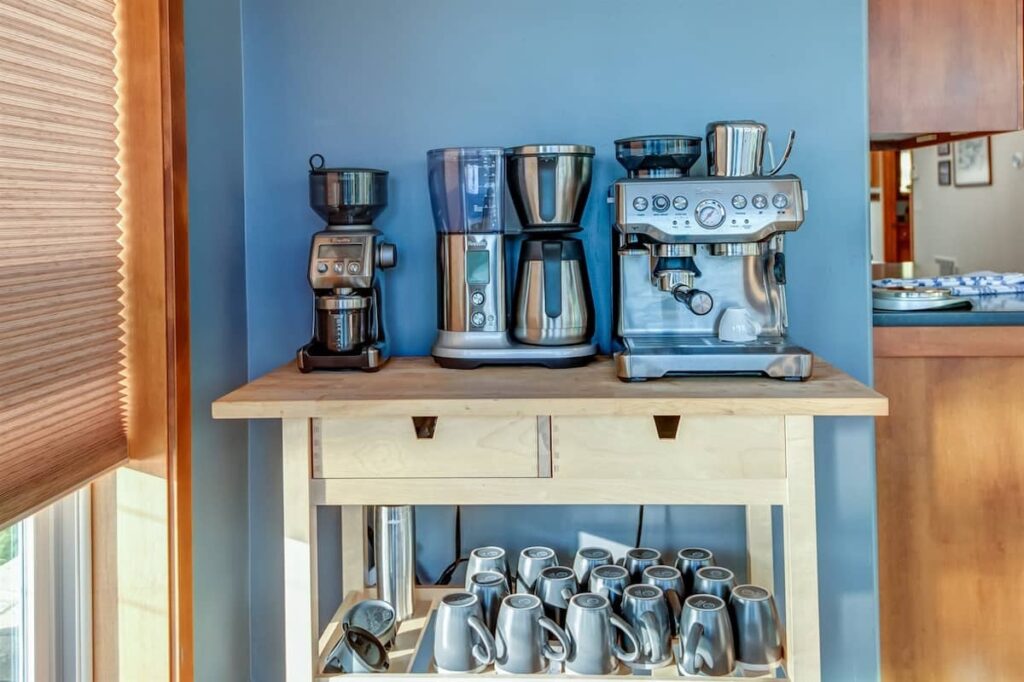 There's an undeniable charm in staying in a place with such a rich history, especially when it has been thoughtfully refurbished to meet modern standards. Beyond the allure of its past as an old ice house along a salmon cannery row, this Airbnb ensures that guests enjoy every modern comfort. From the precision coffee grinder, high-end coffee maker, and espresso machine for your morning brew, to the functional workstation for those who need to mix work with leisure - complete with a printer. And for those hosting additional guests, the queen-sized Murphy bed on the main floor is both a convenient and stylish touch.
If the idea of waking up to the serene beauty of the Oregon coast from a house filled with history and modern amenities appeals to you, then this is the place to be. To learn more or to book your stay, visit the listing on Airbnb here. Don't miss out on a unique coastal Oregon experience!
This beautiful coastal rental stands as a shining example among the numerous places to stay in Oregon. If you've got a favorite spot or business in mind, don't hesitate to nominate them—they might just be highlighted in an upcoming feature on That Oregon Life. Make sure to stay connected with That Oregon Life on Facebook and Instagram to stay updated on the most remarkable destinations, attractions, and happenings in the Beaver State.