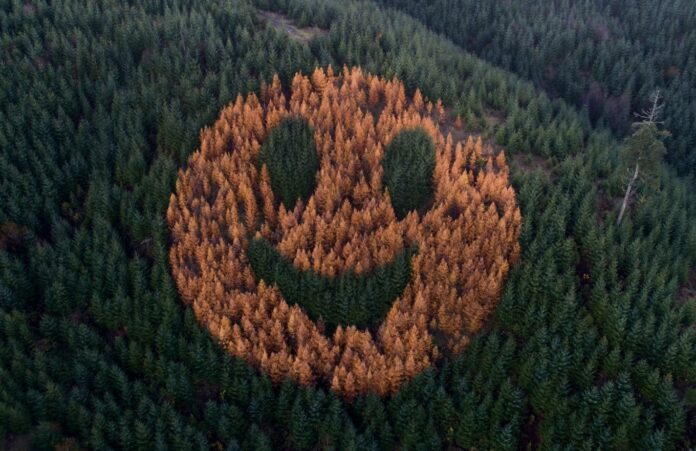 There are some things in life so purely wholesome and joyful, you can't help but smile when you see them—among these are a laughing baby, a litter of new puppies, and "Smiley Face Hill" outside of Willamina, Oregon. So where is this infamous hill and how do you catch a glimpse? The brief window to view this arboreal artwork is coming up, so mark your calendars and start planning a mini road trip to Polk County now.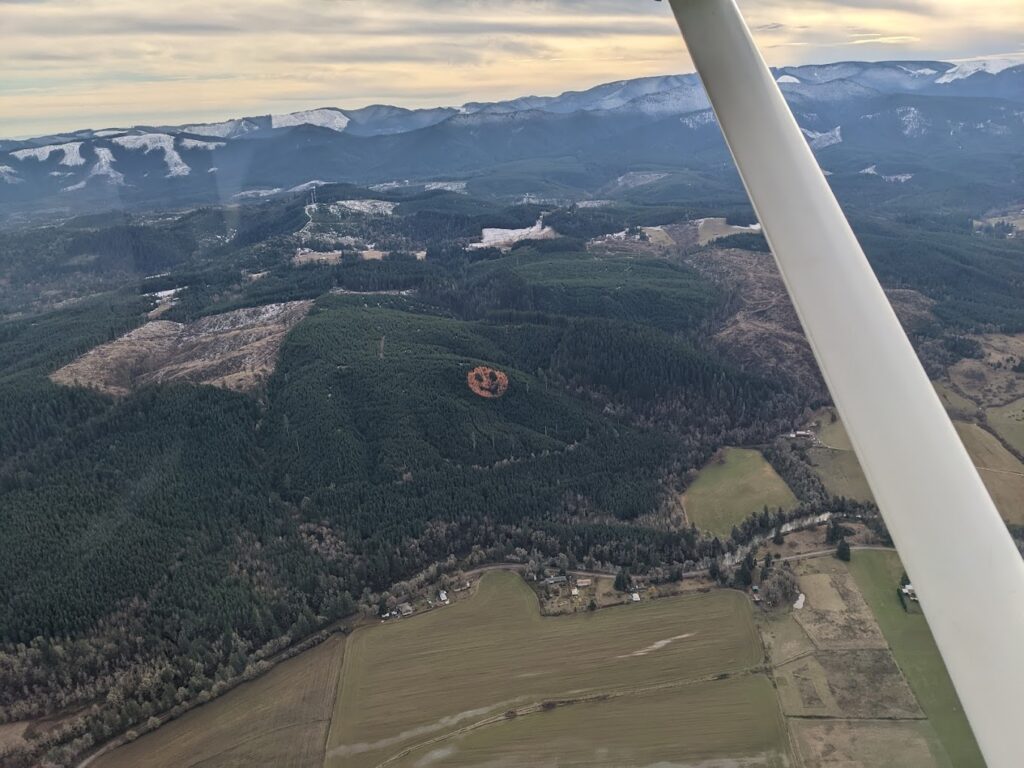 In 2011, in a forest of mostly Douglas Fir and hemlock, the owner and former timberland manager of Hampton Lumber decided to have a little fun and plant larch trees in the shape of a smiley face. Why larch? Even though this type of tree is a conifer, it's also deciduous which means its needles turn yellow in the autumn and eventually fall off. After a few years once these trees grew tall enough, drivers along Oregon 18 could clearly see the gigantic face smiling down on them in the fall when the leaves start changing color.
Although the exact time of year will change annually, the transformation usually begins in early to mid October, with the face most visible in the middle of the month. Here, you'll see the bright yellow pop of the larch needles in the days before they fall to the ground, contrasted against the deep greens of the fir.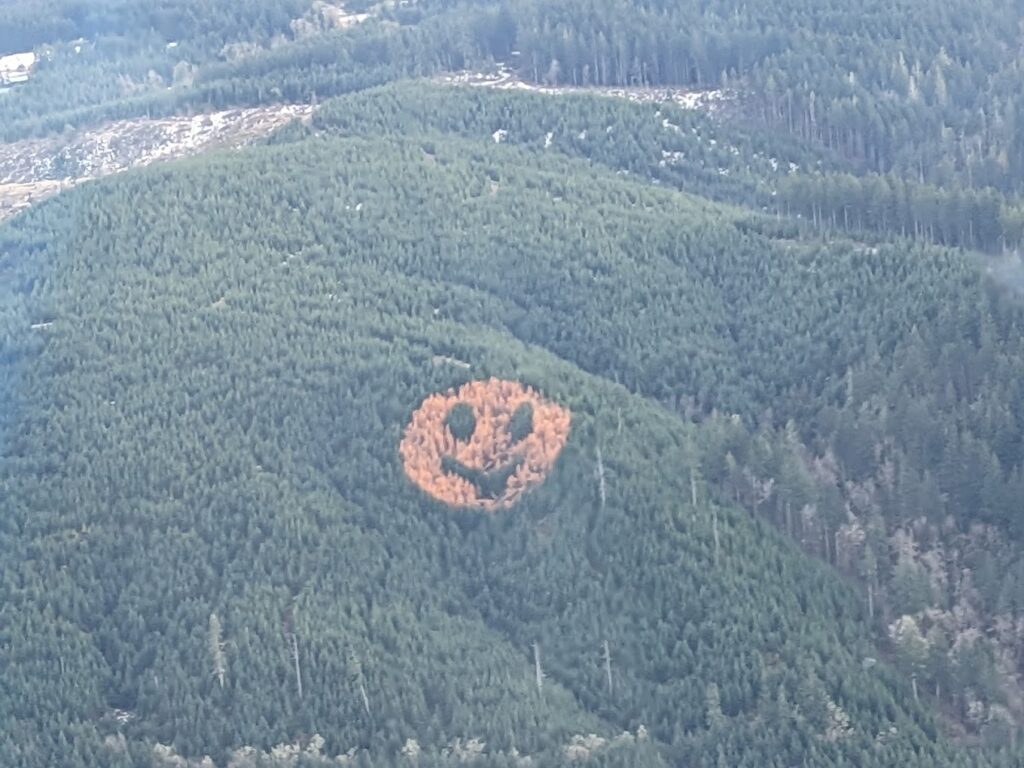 The best way to see this fleeting piece of art is by driving along Oregon 18 in between the towns of Willamina and Grande Ronde. At about mile marker 25 (roughly half a mile from the Fort Hill Rd. intersection), look to the south to see the 300 foot wide smiling face. There's even a small pullout for cars to stop and snap a picture.
This section of the forest is an active lumber area and will eventually be harvested, but the smiley face will stay in place for at least the next 30 to 50 years. However, based on its ever-growing popularity, the folks at Hampton Lumber are very open to suggestions for the next design to draw in tourists for the next 50 years.