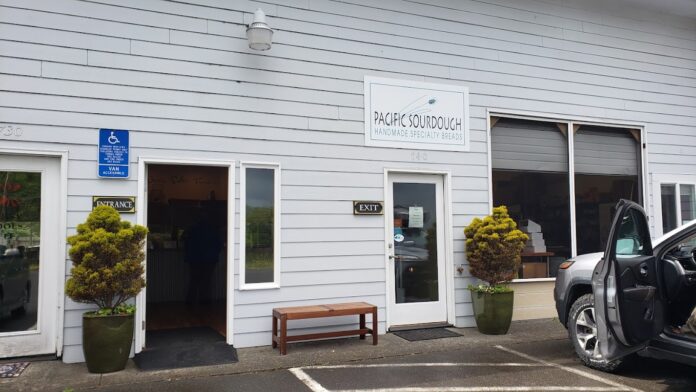 If you're a fan of local, handmade food made the old-fashioned way, you're sure to fall in love with Pacific Sourdough. Katie McNeil and her husband Mike Smith, the owners of Pacific Sourdough, have been in business since the mid 90s and started out small, working out of their home and selling their goods at the Newport Farmers Market. However, demand for their product quickly skyrocketed and they had to adjust to the larger orders and popularity. They've now been at their present location in Waldport since 2012 which they've had to remodel three times to accommodate new products and their ever-growing legion of devoted customers.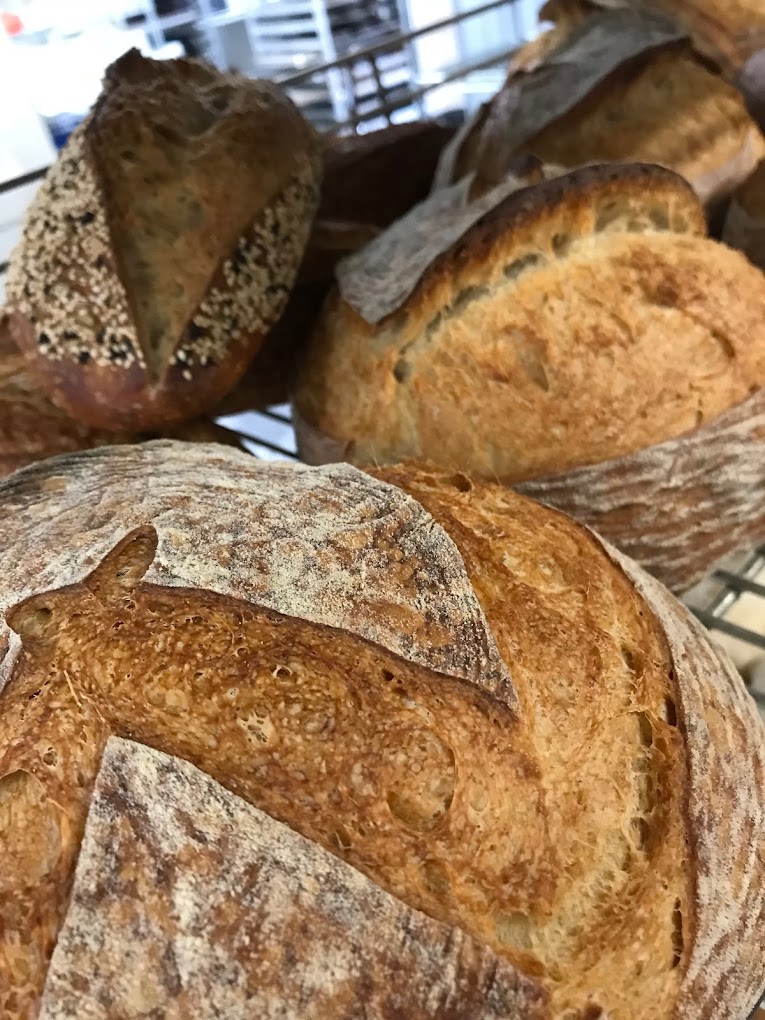 Part of the charm of this bakery is how dedicated they are to traditional practices that result in the highest quality products. Each sourdough loaf takes 36 hours to make since giving the dough plenty of time to naturally ferment is key to these famous loaves. That said, there's no "secret" ingredient that McNeil swears by though whenever possible, she likes to source from local, organic suppliers. Stenciled on the wall is the company's mantra: "Flour, water, salt, time . . ." Such a deceivingly simple process, yet one that takes years to master.
Sign up for monthly emails full of local travel inspiration and fun trip ideas. In each newsletter we'll share upcoming events, new things to do, hot dining spots and great travel ideas.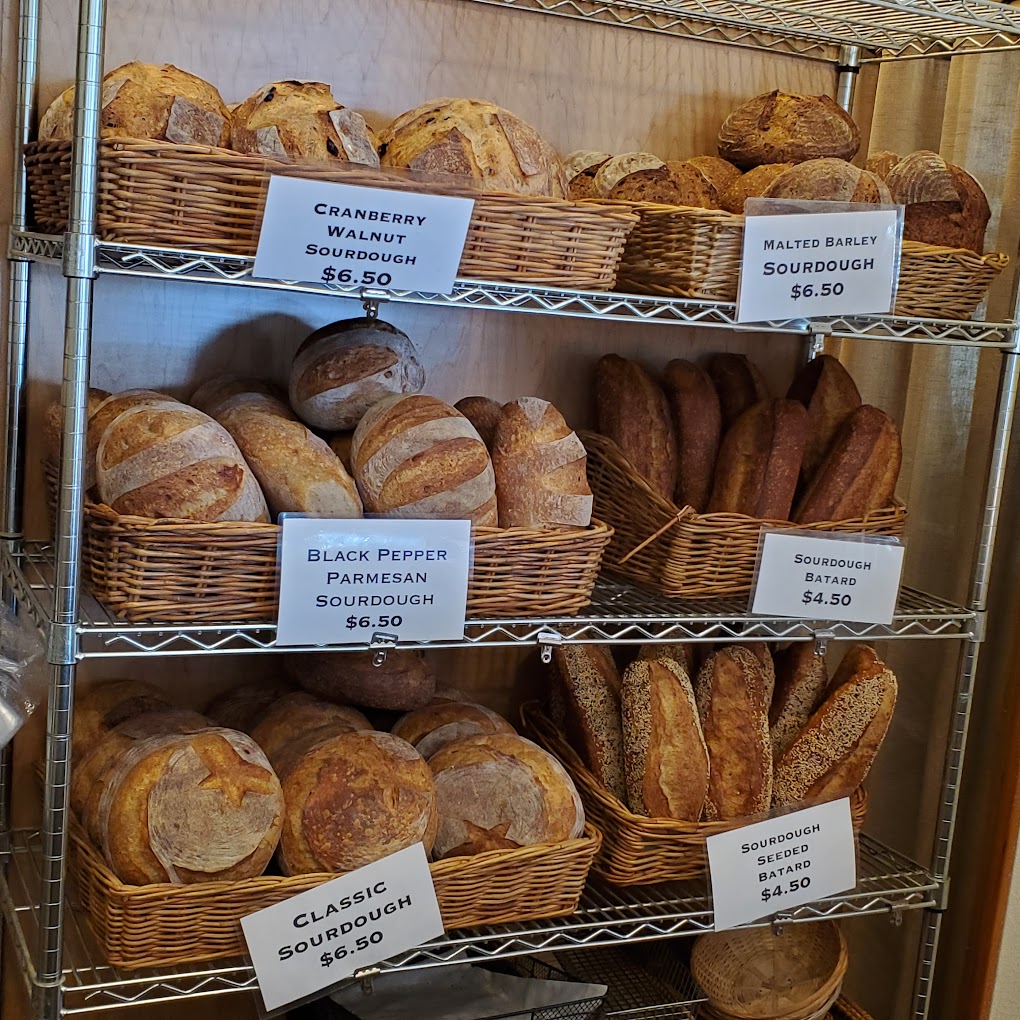 Of course, you should come for the sourdough where you can always find their classic sourdough, baguettes, herb focaccia, and pretzel rolls. On Thursdays they make ciabatta rolls, Sourdough French Country, and a Toasted Onion Sourdough. On Fridays you can get a loaf of the popular Hazelnut Sourdough or Cranberry Walnut Sourdough, and on Saturday, they roll out the Lemon Rosemary Sourdough and Cinnamon Raisin. All their sourdough is made with a starter that dates back to 1994 (and sourdough enthusiasts out there will know how special this is)!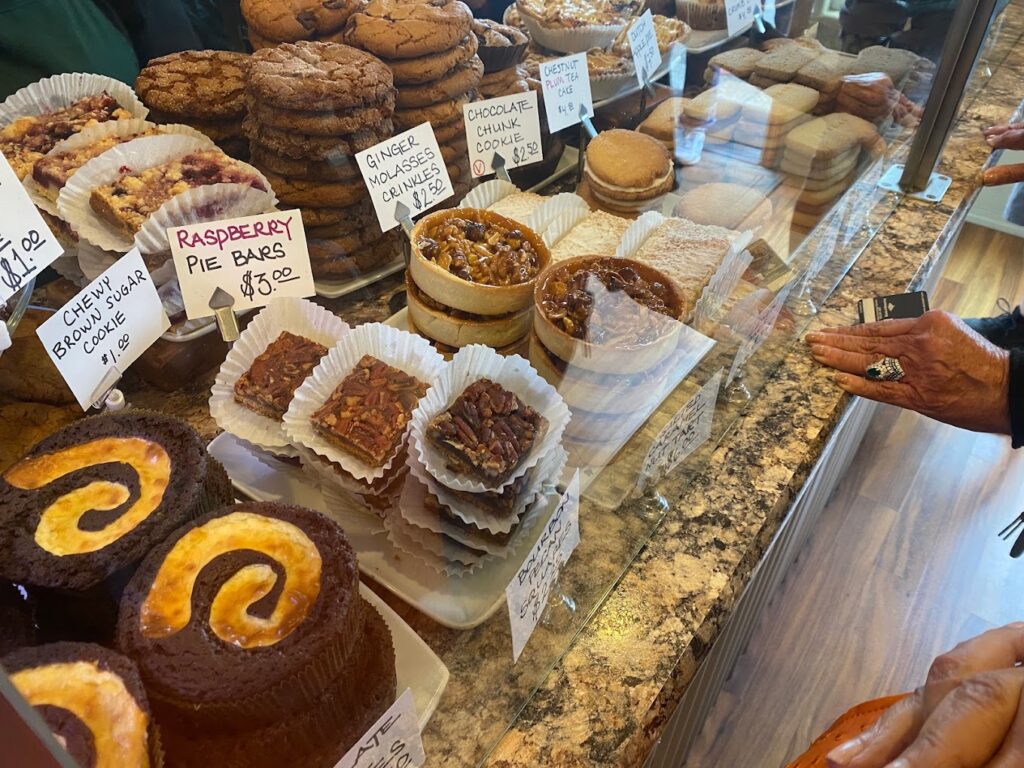 And as if that wasn't enough, Pacific Sourdough is also a world-class bakery and when you walk in the shop you'll be overwhelmed by multiple pastry cases featuring Italian almond cakes, Jamaican coffee cake, macaroons, parfaits, cinnamon rolls, quiches, muffins, streusels, and a fondue boule that might just be the best thing you've ever eaten. They also make special order cakes for occasions like birthdays or anniversaries.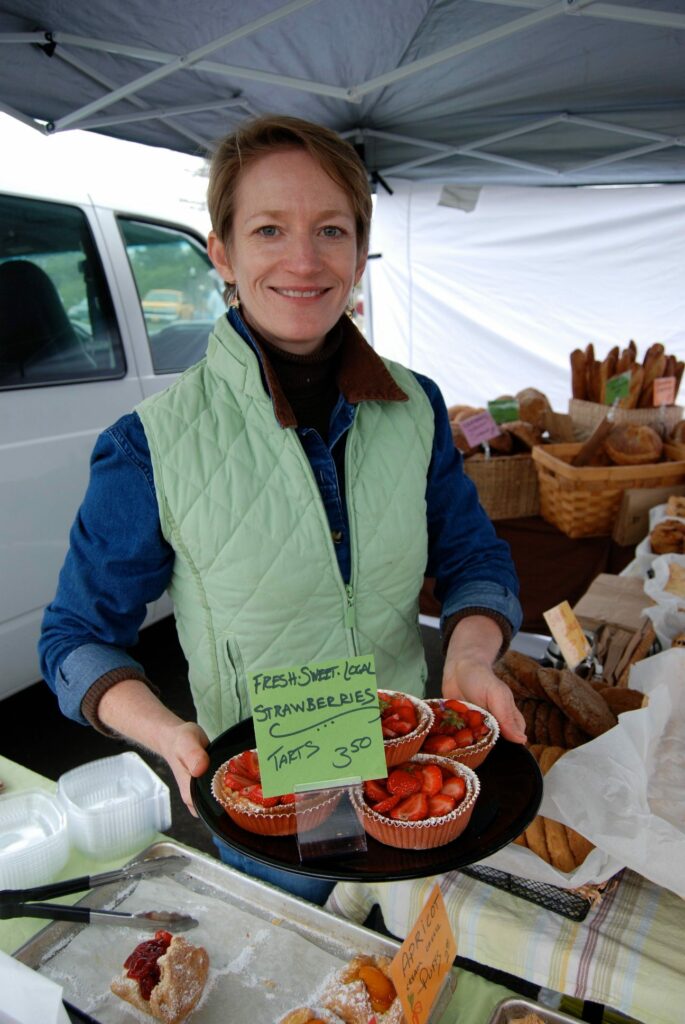 Once you get your hands on a loaf of sourdough or a handcrafted pastry, you'll know instantly why Pacific Sourdough gets such consistently high praise. There's almost no other establishment on the Oregon Coast that gets as many five-star ratings from literally hundreds of reviewers. Plus, the prices are incredibly reasonable (like $1 cookies!) and you'll no doubt come out of there with a bag of goodies for far less than you expected to pay.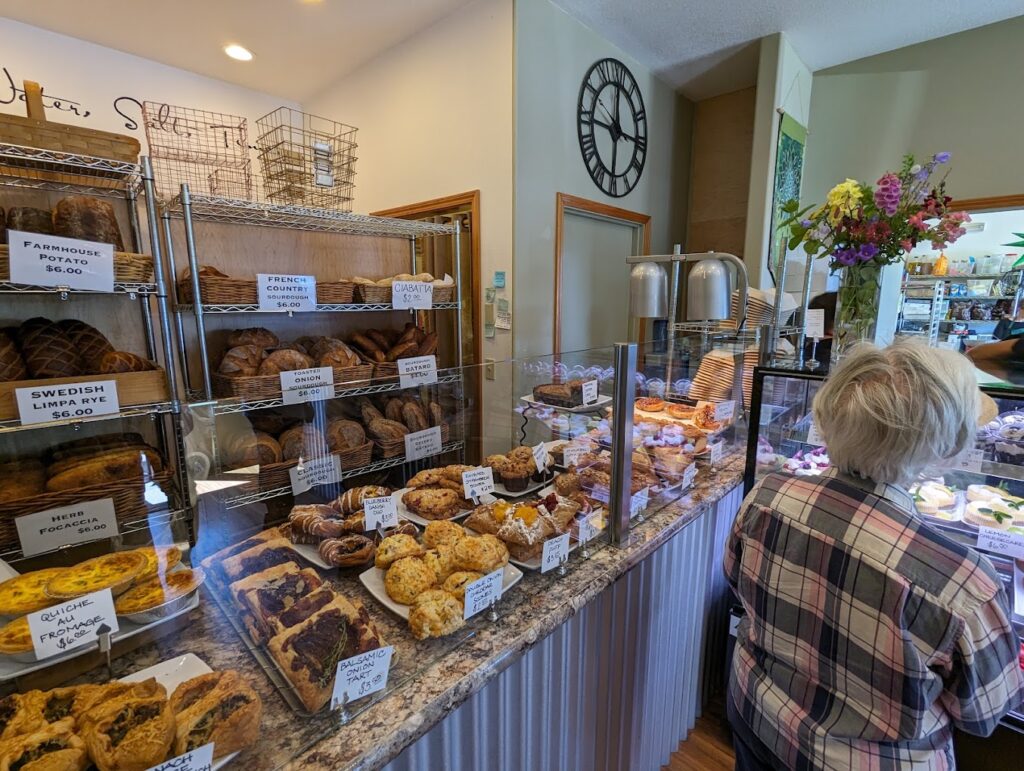 Because so much preparation goes into making all their breads and delectable treats, they're only open three days a week from 10:00am to 3:00pm, Thursday through Saturday. And, there's almost always a line out the door that will start forming around 9:30 but I promise the wait is worth it! Once the shop opens the line moves rather quickly and you'll likely strike up a conversation with another sourdough-lover in line and the staff will often come by to hand out samples to those patiently waiting.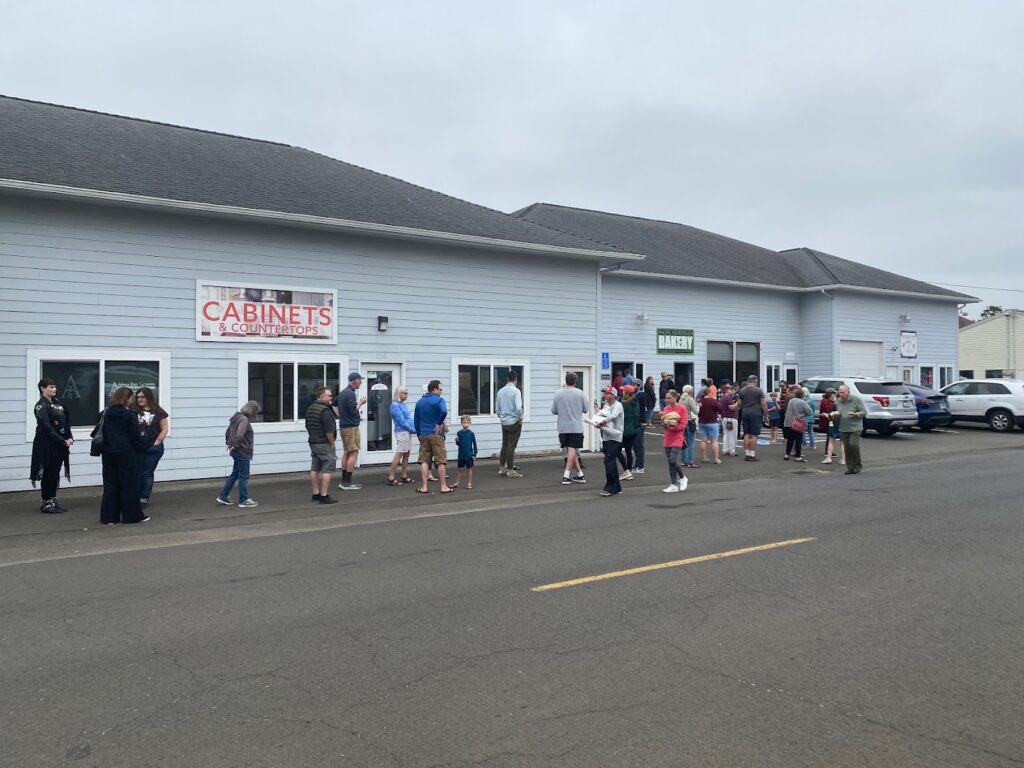 Hours: Thursday, Friday and Saturday, 10:00am – 3:00pm
Address: 740 NE Mill Street in Oldtown Waldport
Phone: 541-563-3044