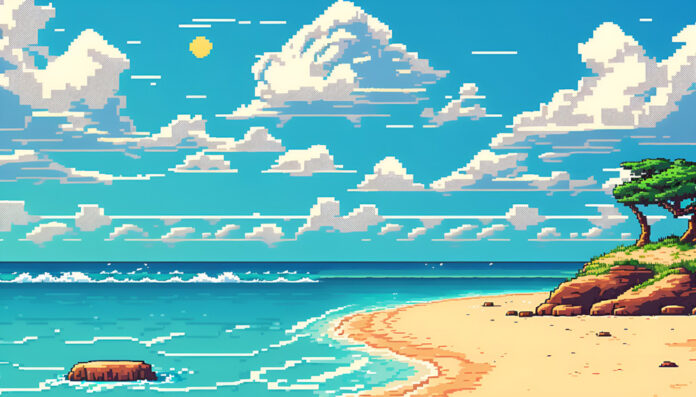 Using artificial intelligence isn't exactly my preferred method when I'm seeking out the perfect getaway with my family. As the founder of That Oregon Life, I spend a lot of my workdays seeking out some of the best places to visit in our beautiful state, many of which I take adventures on regularly myself. A lot goes into these trips. Mileage, food planning with hopeful healthy choices, research on the best places to see with the limited time we have, and of course trying to budget the best we can in a challenging economy.
Diving into the world of AI-led adventures, I'm not the pioneer here. Renowned outlets like National Geographic and the New York Times have had their writers embark on AI-curated journeys. Yet, as I perused their tales, a query piqued my interest: Could AI be my travel guide to plan a day trip on the Oregon coast?
Entities like ChatGPT and Google Bard bring a distinct flavor to the travel table. Their backbone is the intricate web of Large Language Models (LLMs). Imagine these LLMs as voracious readers, digesting vast troves of text strewn across the digital realm. Their forte? Anticipating word patterns in a flow. The culmination is an AI companion that mimics human conversation, adeptly tackling pointed queries.
RELATED: Your Guide To Brookings Oregon – Fun Things To Do, Where To Eat, And More
For this particular query, I decided on the southern Oregon coast, as it's a personal favorite of mine. I hope to sometime in the near future, spend a lot more time in the area as there are still so many places I have not visited. Now I don't know about you, but I don't plan to travel alone. With everything being as expensive as it is today, I knew keeping this trip under $200 seemed a bit unrealistic, and the trip ChatGPT came up with quickly confirmed my doubts this was even possible. I also don't decide on driving back to Lincoln City, where I currently live. So of course, I will need a nice place to rest my head after a long day of adventuring and stuffing my belly with delicious food!
What I asked it to do was simple: plan a day trip for two on the southern oregon coast. I want you to include places to eat for breakfast, lunch, and dinner. I want the trip, not including gas, to cost under $200. Please include a road trip map and a hotel room for one night. I want the trip to include hikes, and sightseeing.
It still amazes how fast AI is able to generate a response. However, I was immediately turned off as it suggested Dutch Bros for breakfast. Come on now. I don't have anything against Dutch Bros, but stopping here for a quick coffee and breakfast snack? Not exactly what I had in mind. Does Dutch Bros even have snacks? If they do, I imagine something like a chocolate muffin which isn't going to work. I need my protein baby! I'm definitely an eggs and bacon kinda guy. I want a full breakfast, and I want to sit down and enjoy it. For me, it's all about the experience. Dutch Bros is everywhere, and I want to eat somewhere I've never personally tried. So a little revision was necessary for our day trip.
Hey ChatGPT, give me the exact plan but replace dutch bros with a place known for breakfast, not a coffee shop.
Certainly! Let's replace the coffee shop with a breakfast spot:
Day Trip on the Southern Oregon Coast for Two
Breakfast: Mattie's Pancake House in Brookings
Estimated Cost for Two: $30
A beloved spot in Brookings known for its generous breakfast portions. Whether you're in the mood for pancakes, omelets, or other breakfast favorites, Mattie's has it all.
Morning Activity: Samuel H. Boardman State Scenic Corridor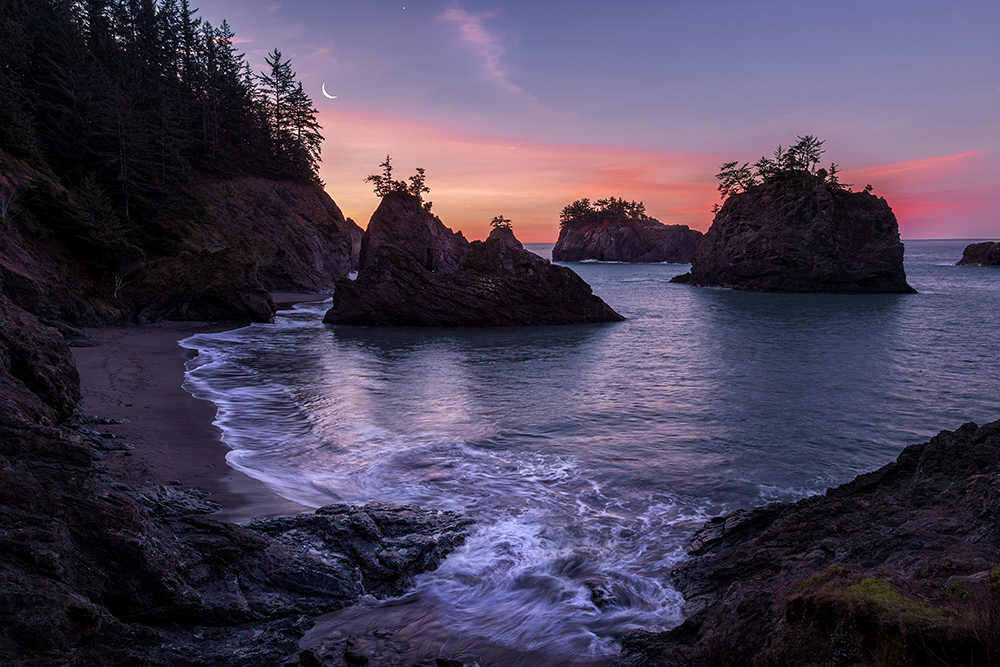 No Entrance Fee
Start at the Arch Rock Viewpoint.
Explore Whaleshead Beach.
Optionally hike the Indian Sands Trail.
Lunch: Art Alley Grille in Brookings
Estimated Cost for Two: $40
A mix of seafood and American dishes in the heart of Brookings.
Afternoon Activity: Harris Beach State Park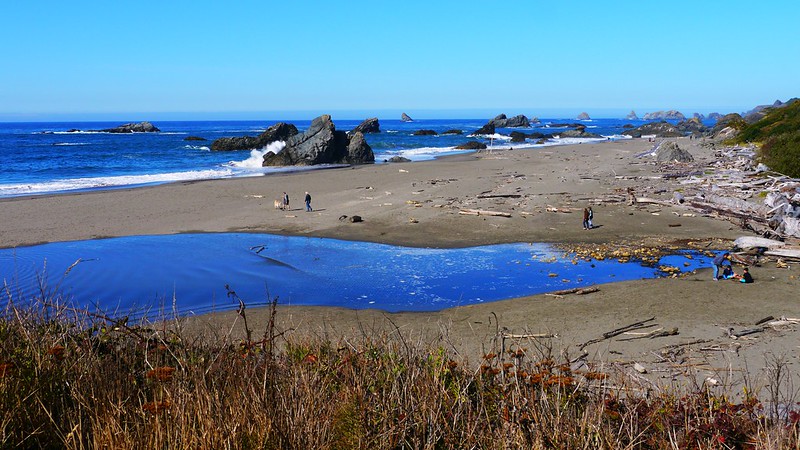 No Entrance Fee
Enjoy the beach, tide pools, and if you're up for it, hike the Harris Beach Trail.
Sightseeing Stop: Chetco Point Park in Brookings
No Entrance Fee
A peaceful spot to relax and enjoy panoramic views.
Dinner: Hungry Clam in Brookings
Estimated Cost for Two: $50
Perfect for seafood enthusiasts.
Hotel: Brookings Inn Resort in Brookings.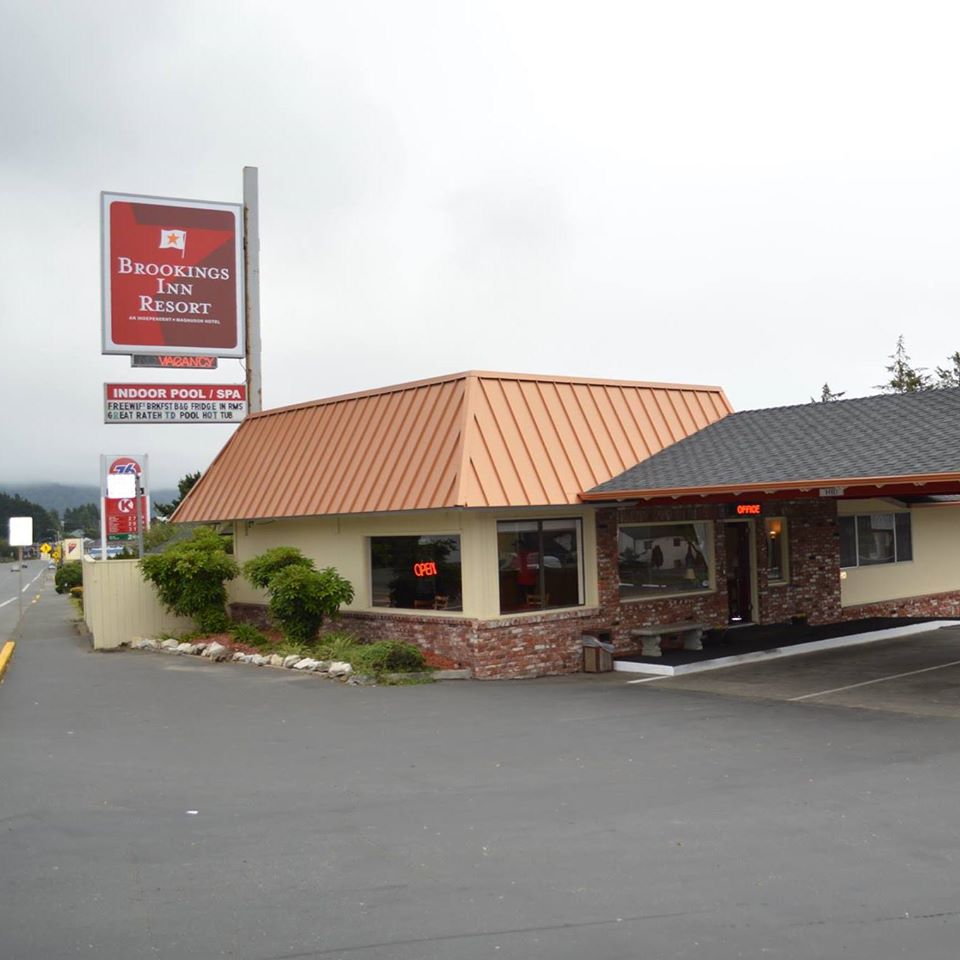 Estimated Cost for a Room for Two: $130 (Prices can vary based on season and availability.)
Total Estimated Cost for Two: $250**
Road Trip Map:
Start in Brookings at Mattie's Pancake House.
Venture north on Highway 101 to the Samuel H. Boardman State Scenic Corridor.
Return south to Brookings for lunch at Art Alley Grille.
Spend the afternoon at Harris Beach State Park.
Visit Chetco Point Park for some relaxation and views.
End with dinner at Hungry Clam and then check-in at Brookings Inn Resort for a good night's rest.
Note: With the addition of Mattie's Pancake House, the total estimated cost is now $250, slightly over the initial budget. Look out for any deals, specials, or even consider sharing some dishes to save on costs. Always double-check current prices before finalizing plans.
Have a fantastic trip along the Southern Oregon Coast! Safe travels!
But what about gas prices for this trip?
Before we dive into the final thoughts, it's crucial to highlight a notable omission from the initial plan: the cost of gas. As any road tripper knows, fuel can significantly impact a travel budget. While my primary request to ChatGPT was focused on activities, meals, and lodging, I later circled back to inquire about estimated fuel costs. At the time of writing this article, the average cost of gas in Oregon stands at a staggering $4.73 per gallon. ChatGPT, being ever so adaptable, factored this in, presenting an approximation that emphasizes the real-world implications of current fuel prices on our envisioned adventure.
Here's the results, driving from my hometown of Lincoln City:
Sure, let's use the updated gas price to estimate the fuel costs for your round trip, including all the driving involved in your day trip itinerary:
Distance:

Lincoln City to Brookings: Approximately 230 miles one way
Road trip itinerary (as per the previous plan): Approximately 39 miles
The total round trip, including the road trip, would be: (230 x 2) + 39 = 499 miles

Mileage: Assuming an average car gets about 25 miles per gallon (mpg).
Gas Price: $4.73 per gallon as you mentioned.
Calculation:
Gallons Needed = 499 miles ÷ 25 mpg = 19.96 gallons
Gas Cost = 19.96 gallons × $4.73/gallon = $94.46
Based on the updated gas price and including the full round trip and the road trip driving, the estimated fuel cost would be approximately $94.46. Remember, this is a rough estimate and can vary based on your vehicle's actual fuel efficiency. When accounting for every element of the adventure, from quaint breakfast spots to coastal vistas, combined with the unavoidable reality of today's gas prices, the grand total for this AI-designed trip hits $344.46. It's a testament to the oft-underestimated expenses of a day's exploration and a reflection of the balancing act between budgetary constraints and the allure of spontaneous discovery.
Final Reflections: Concluding the AI-Guided Journey
In this modern age, as we dance on the precipice of unparalleled technological evolution, the idea of consulting AI for our day-to-day decisions, even those as intimate as planning a day trip, is becoming more reality than fiction. My journey to the heart of the Oregon coast, with the AI as my virtual guide, was not just about finding the best spots but was a testament to the balance of machine precision and human spontaneity.
While the initial ambition was to carve out a memorable day under $200, the picturesque charm of the coast, combined with life's undeniable realities (hello, $4.73-per-gallon gas prices!), led the expenses to tip just over the budgetary scales. And, while AI provided guidance, it was also a poignant reminder of the challenges faced in the real world: that aspirations and budgetary constraints often jostle for prominence.
Yet, what resonates most is the allure of the journey, rather than the excursion itself. While I haven't embarked on this particular voyage, the plethora of captivating places the AI mapped out sparks an undeniable intrigue. Each location whispers tales of coastal beauty and beckons with the promise of adventure.
Would a human planner have painted such a diverse and captivating road trip tableau? Maybe. But this endeavor was more than just about creating a perfect itinerary. It was about unveiling the potential of technology and human curiosity combined. To the readers pondering their own AI-crafted escapades, remember: it's not about merely visiting a destination but about discovering the myriad possibilities that journey presents. To the readers considering their own AI-assisted jaunt, remember: it's not the destination or the price tag that makes the memory. It's the adventure.