Nestled in the picturesque city of Gresham, Oregon, lies a pretty little hiking spot you might not think would be so close to the city. With two enticing options to choose from, hikers of all skill levels can embark on a family friendly hike with pretty views and well shaded trails. Whether you opt for the moderately challenging out-and-back trail or the longer lollipop loop, Gresham Butte will captivate you with its natural beauty and serene surroundings.
Hiking Gresham Butte In Gresham, Oregon
Located just east of Portland, Gresham is a vibrant city with a rich history and a strong sense of community. As the fourth-largest city in Oregon, Gresham offers an abundance of amenities, from dining and shopping to cultural events and recreational opportunities. Best of all Gresham is surrounded by natural beauty, including the majestic Mount Hood.
One of the standout spots to visit in Gresham is Hogan Butte Nature Park, which is a haven for nature lovers within the city. Covering around 50 acres, this beautiful park showcases the city's commitment to preserving natural spaces. The park features diverse ecosystems, including forests and meadows, and the summits of Hogan and Gresham Butte offer panoramic views of the surrounding landscape, including the magnificent Mount Hood.
Hiking Option 1: Gresham Butte Saddle Trail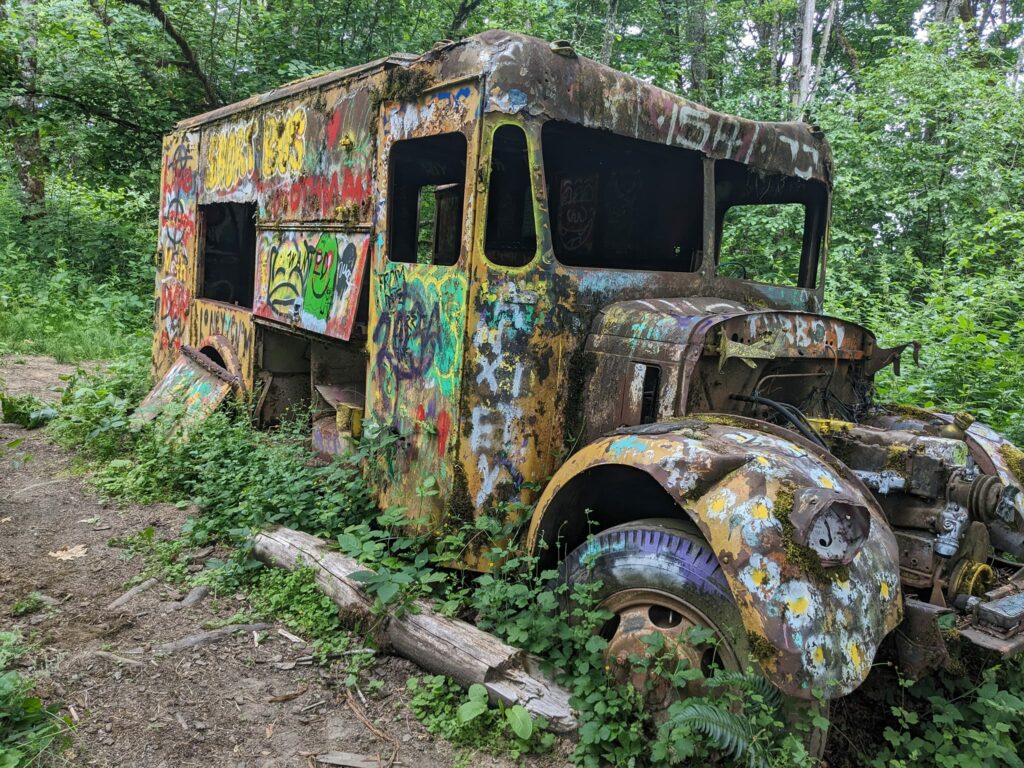 For those seeking a moderate hiking experience, the Gresham Butte Saddle Trail is a fantastic choice.
Spanning 2.8 miles roundtrip, this out-and-back trail presents a moderate elevation gain of 685 feet.
Open year-round, the trail offers a refreshing escape into nature's embrace with well-shaded paths that wind through the area behind a neighborhood.
While dogs are welcome on leashes, they are not permitted on the South Metro portion of the trail. Hikers should come prepared for muddy conditions, especially during the wetter seasons, and be aware that some sections can be steep.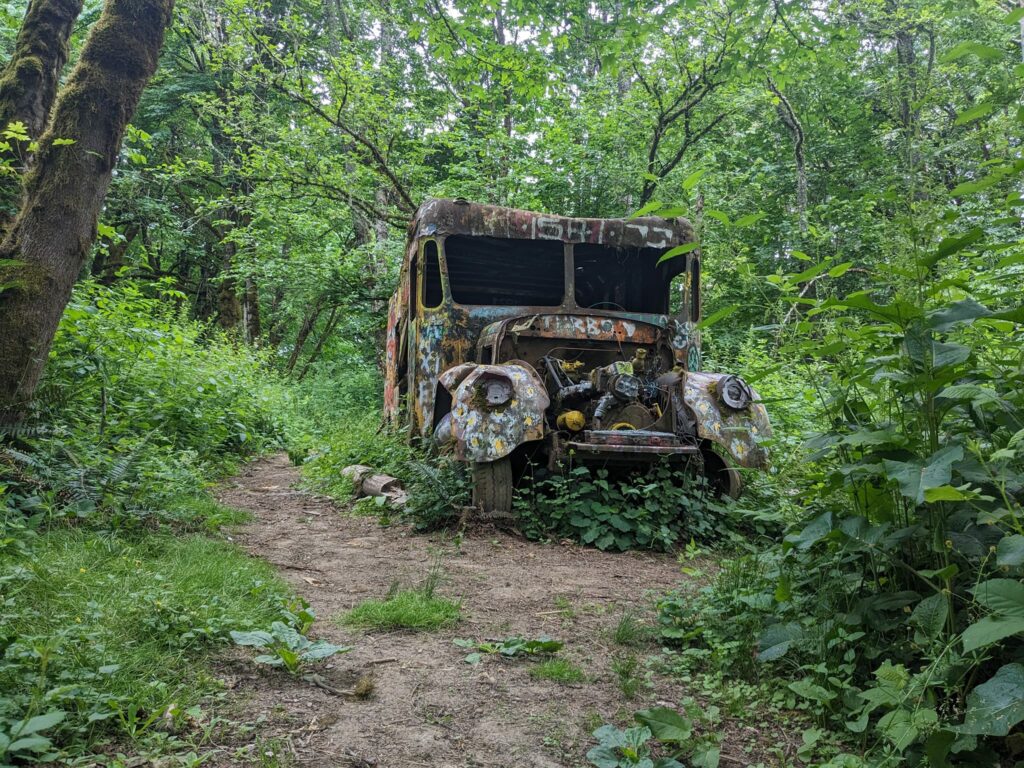 Keep an eye out for an intriguing highlight on this route: an old truck that adds a touch of nostalgia to the journey.
Hiking Option 2: Gresham Butte-Butler Creek Loop
If you're up for a longer adventure, the Gresham Butte-Butler Creek Loop is a captivating choice.
Beginning at the Gresham Butte east trailhead and concluding at the Springwater Corridor-Butler Creek Greenway Junction, this 5.8-mile lollipop loop offers a more challenging hiking experience with a rewarding elevation gain of 990 feet.
The trail takes hikers up Gabbert Butte, then skirts along the base of Gresham Butte, passing through a neighborhood along the way.
---
We think you'll also like reading about this classic Gresham diner that serves up delicious milkshakes, and this Texas Style Barbecue joint in Gresham.
---
Hiking Gresham Butte offers an ideal escape from the city's hustle and bustle, allowing hikers to reconnect with nature and experience the beauty of the region. Have you ever hiked Gresham Butte? Which of these two trails is your favorite to take? Let us know and tag the friends and family you want to go hiking with this year!