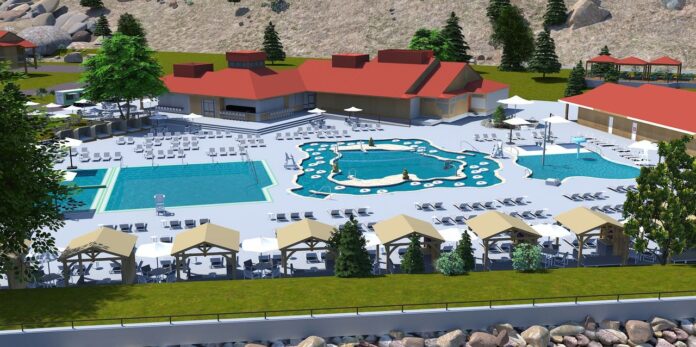 In a recent report by The Oregonian, it has been revealed that Kah-Nee-Ta, a renowned resort nestled amidst the breathtaking Oregon landscape, has unveiled a collection of captivating new soaking pools, while unfortunately facing a delay in its reopening plans due to unexpected storm damage.
According to The Oregonian's coverage, Kah-Nee-Ta's latest addition of stunning soaking pools promises guests a truly immersive and rejuvenating experience. These newly constructed pools, carefully designed to blend harmoniously with the natural surroundings, offer a tranquil haven for visitors to unwind and indulge in the soothing embrace of warm waters. The resort's commitment to enhancing the guest experience shines through in this remarkable endeavor.
Sign up for monthly emails full of local travel inspiration and fun trip ideas. In each newsletter we'll share upcoming events, new things to do, hot dining spots and great travel ideas.
However, despite the anticipation surrounding the unveiling of these exceptional amenities, Kah-Nee-Ta has encountered a setback that necessitates the postponement of its reopening. Recent storms have inflicted significant damage to certain areas of the resort, compelling management to prioritize repair and restoration efforts before welcoming guests once again. The safety and comfort of visitors remain the resort's utmost priority, and as a result, the reopening date will be rescheduled to ensure an optimal experience for all.
Kah-Nee-Ta's management team has expressed their regret for any inconvenience caused by the unforeseen circumstances. They assure visitors that every effort is being made to restore the resort to its pristine condition and provide an unforgettable experience upon reopening. With their commitment to maintaining the highest standards of quality and service, Kah-Nee-Ta is determined to create an environment that exceeds expectations and leaves guests with cherished memories.
The resort's spokesperson conveyed gratitude for the understanding and support received from both the local community and visitors. Additionally, they extended their appreciation to the dedicated staff members who have been working tirelessly to overcome the storm-induced challenges and restore Kah-Nee-Ta to its former glory.
And let's not forget to show some love to Kah-Nee-Ta's incredible team. They're superheroes in disguise, working their magic behind the scenes to make sure you have the time of your life.
So, my friends, grab your swim trunks, your sense of adventure, and your trusty rubber duckies. Kah-Nee-Ta's extraordinary soaking pools are calling your name! Keep an eye on for updates on the resort's reopening, 'cause you don't wanna miss out on this epic journey.