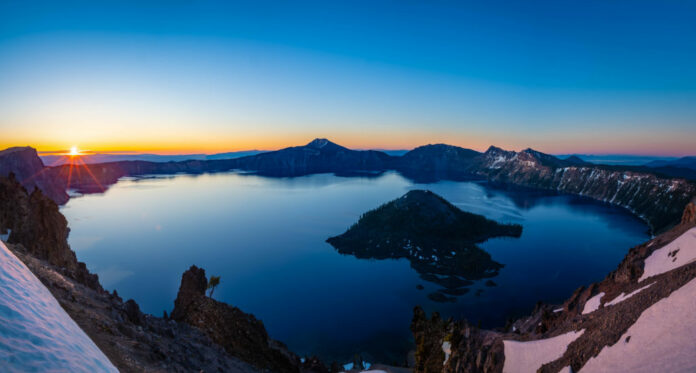 We know you've heard of it, but if you've never seen Crater Lake in person you don't know what you're missing! This is one of the most spectacular national parks in the country and it sits right in our backyard, so get out there and make this epic summer vacation happen!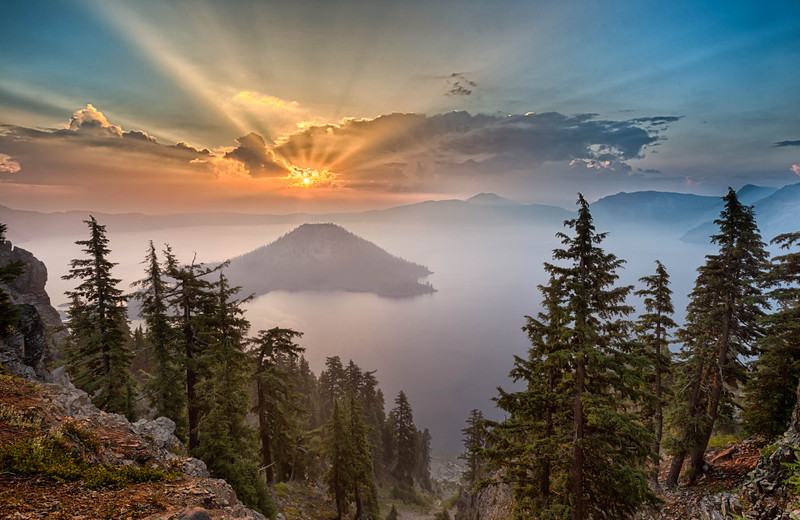 When To Visit Crater Lake
Getting the timing right on Crater Lake can be tricky because the snow level changes each year. Crater Lake National Park gets an average snowfall of 41 feet a year (for reference, Timberline Lodge only gets 33 feet) which means roads leading to the park may be hazardous and those that are open may require a 4WD car. The main road to the park is plowed frequently and technically the park is open year round, but the most popular months to visit are July, August, and September making this an ideal mid- to late-summer destination.
Sign up for monthly emails full of local travel inspiration and fun trip ideas. In each newsletter we'll share upcoming events, new things to do, hot dining spots and great travel ideas.
It is quite a drive to get there, so I recommend staying at least one night but staying two will ensure you can check off all the boxes for a phenomenal Crater Lake vacation.
What To Do At Crater Lake
Your first stop should definitely be the Rim Visitor's Center to chat up the friendly and knowledgeable park rangers and learn about the park. You then have to go for at least one hike to experience the grandeur of the area. Crater Lake was formed roughly 7,700 years ago when Mount Mazama (then the highest peak in Oregon at over 12,000 feet) blew its top and left behind the massive caldera that's now home to the lake.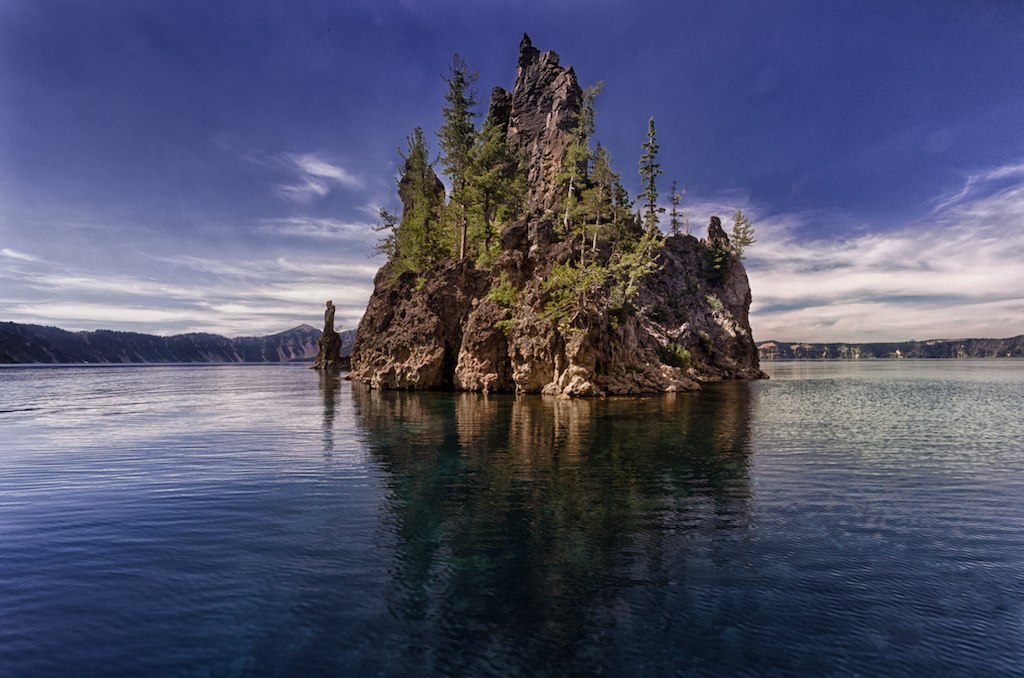 Hikes At Crater Lake
There are a lot of great hikes you can take at Crater Lake. See our full list of hikes here.
Watchman Trail
This popular 1.7 mile hike can be done anytime of day but is best at sunset, with the caveat that you should bring a headlamp and jacket because the temperature will drop faster than you think. Alternatively, if you're a morning person you can also try it at sunrise and avoid nearly all the crowds. Once at the top there's a nice observation deck where you'll be rewarded by one of the best views of the lake.
Mount Scott Hike
Mt. Scott is the highest point in the park at 8,949 feet, but the 4.2 mile hike is well graded and only moderately difficult. On a clear day, you can see south to Mount Shasta in California and north to Three Sisters near Bend. This is also a popular option for photographers since you can fit the whole lake into one frame.
Cleetwood Cove Hike
Unlike the other two hikes, Cleetwood Cove has you descending into the caldera instead of above it. This is one of those "must do" activities that you won't regret. This two mile trail is also deceivingly difficult as the hike down is on loose scree and the hike up is a steady climb in direct sun. But, when you reach the lake you'll have views that not many people get and you can go for a swim. Be forewarned that the water is cold!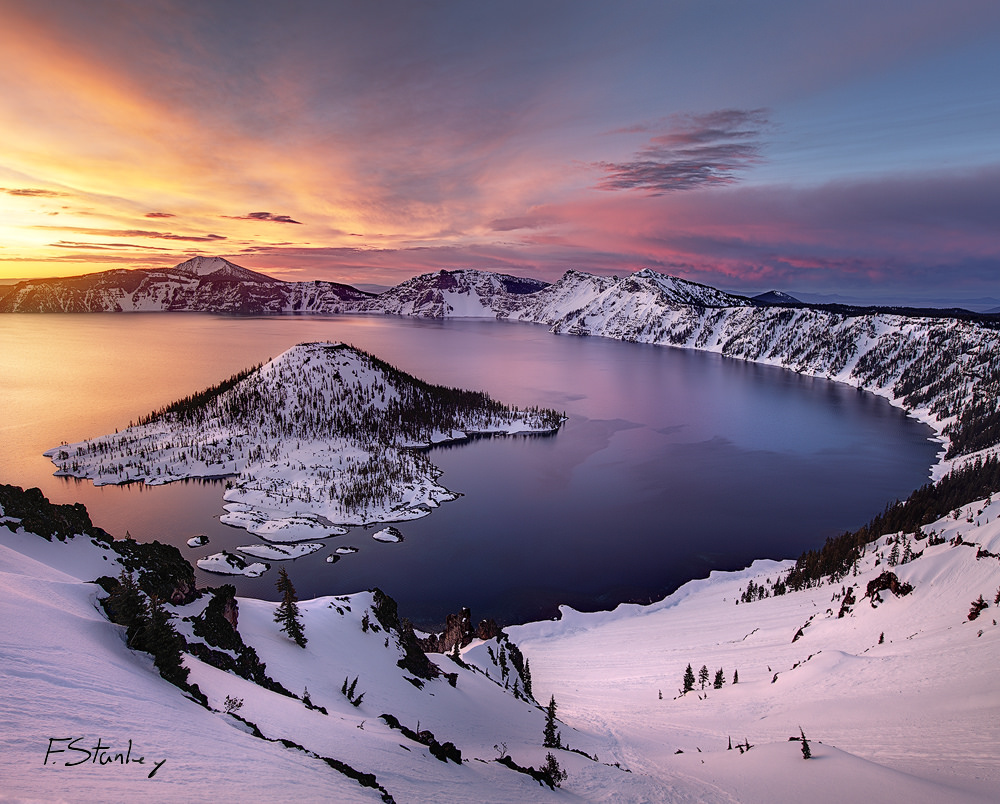 Other Things To Do At Crater Lake
Drive the Rim
Rim Drive (as you might suspect from the name) goes around the entire 33 mile rim of the lake and is one of the most scenic drives you'll ever take. However, portions of the road may not be open depending on the snow pack. West Rim Drive typically opens earlier in the season (May-ish) and East Rim is later (July-ish).
Note for summer 2023: There is a section of East Rim that will be closed all summer long for repairs, so you won't be able to do the entire loop, but it's still worth driving the sections that are open!
Take A Boat Tour
From the bottom of Cleetwood Cove trail, you can book a boat tour with a ranger. These are the only boats allowed on the lake and the guided tour is a truly memorable experience.
Where To Stay At Crater Lake
There are so many awesome places to stay at Crater Lake. Check out our guide to camping at Crater Lake here.
Mazama Village
The largest campground in the camp with 214 sites, Mazama Village offers tent sites, RV hookups, and cabin rentals. The campground can get booked up quickly but they reserve 25% of the sites as first-come-first-serve. From here, you'll be about a 15 minute drive from the lake.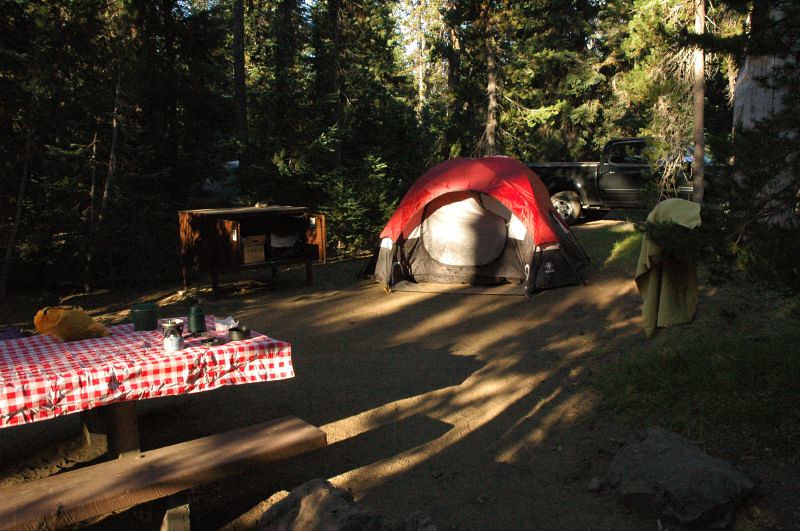 Lost Creek
Lost Creek is a much smaller (16 site) campground and is entirely first-come-first-serve. It's closer to the lake, but more rustic than Mazama.
The Lodge At Crater Lake
The Crater Lake Lodge is right on the lake, but it books up a year in advance (no joke), so planning ahead is key. The rooms are nice and clean and the attached restaurant serves decent if overpriced food.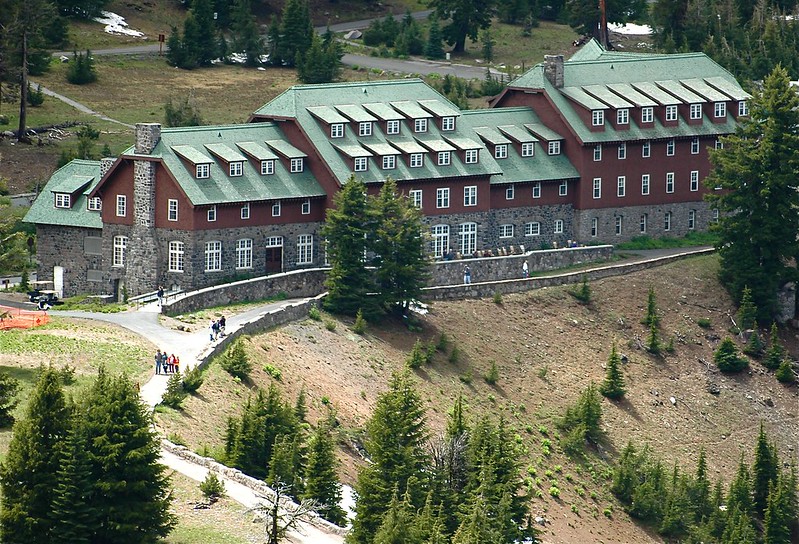 Know Before You Go
Wait times to get into the park can be long, so don't be surprised if you're in your car for a while.
There's only one gas station in the park so fill up beforehand.
The park charges a $30 entrance fee per car or they also accept the America the Beautiful pass, or you can buy a yearly pass.
Bring sunscreen and warm clothes—the weather can be unpredictable so be prepared for everything!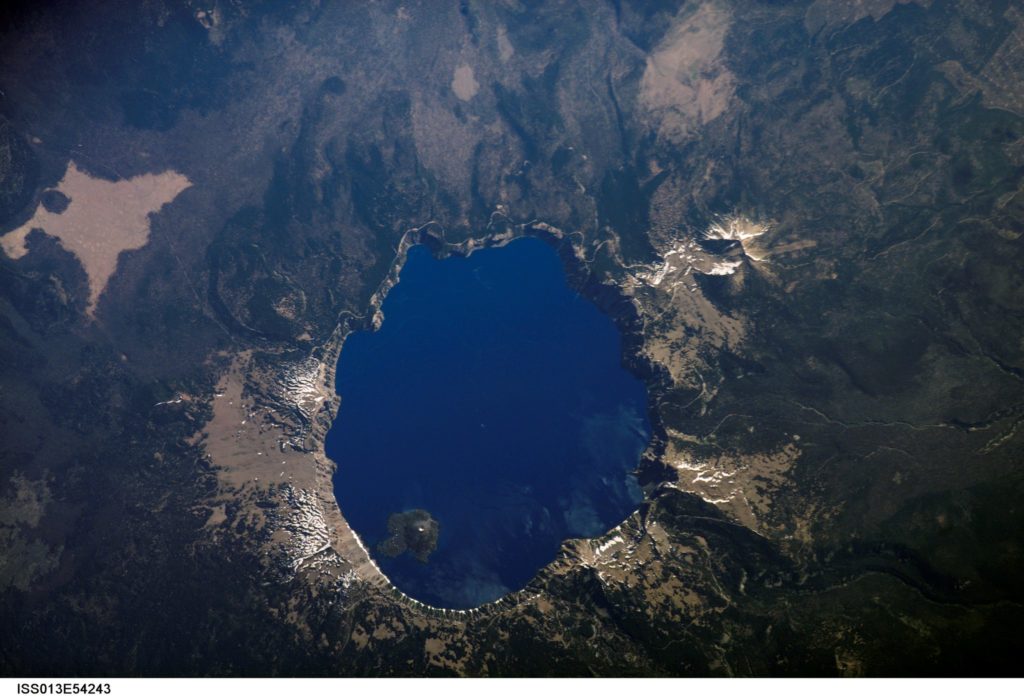 Have you been to Crater Lake before? Check out these 16 Awesome Facts About Crater Lake that most people don't know about. Also check out these must see views of Crater Lake National Park.