For 169 years, the Yamhill County Fair & Rodeo has been a staple event, etching its place in history as the oldest county fair in Oregon. Year after year, this beloved fair brings together communities from across Yamhill County and beyond for a memorable and timeless experience. With a blend of traditional county fair attractions, thrilling rodeo events, captivating entertainment, and mouthwatering food and BBQ, the Yamhill County Fair & Rodeo continues to be a cherished annual tradition that delights visitors of all ages.
The Yamhill County Fair: A True Celebration Of Agriculture And Community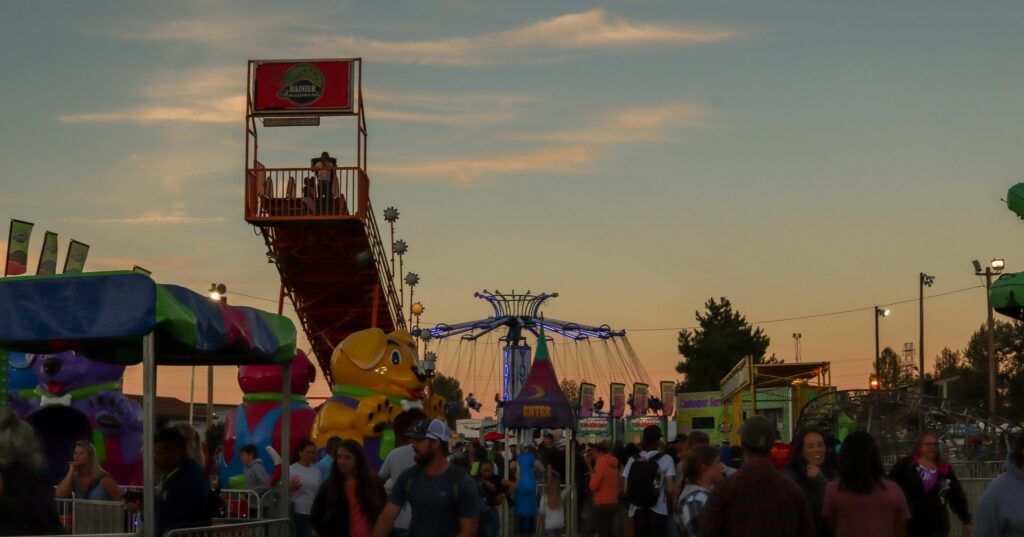 As visitors step onto the fairgrounds they're greeted with a sense of nostalgia and excitement. The fair's rich history is evident in every aspect. This event encapsulates the essence of a timeless county fair, steeped in tradition and cherished by the local communities.
Sign up for monthly emails full of local travel inspiration and fun trip ideas. In each newsletter we'll share upcoming events, new things to do, hot dining spots and great travel ideas.
Its enduring appeal lies in its ability to transport visitors to a simpler time, where community bonds are strengthened, laughter echoes through the air, and cherished memories are created. Whether you're a resident of Yamhill County or coming from another part of the state, attending this historical fair promises an unforgettable experience that celebrates the true spirit of Oregon's agricultural heartland.
Rodeo Thrills And Spills At The Fair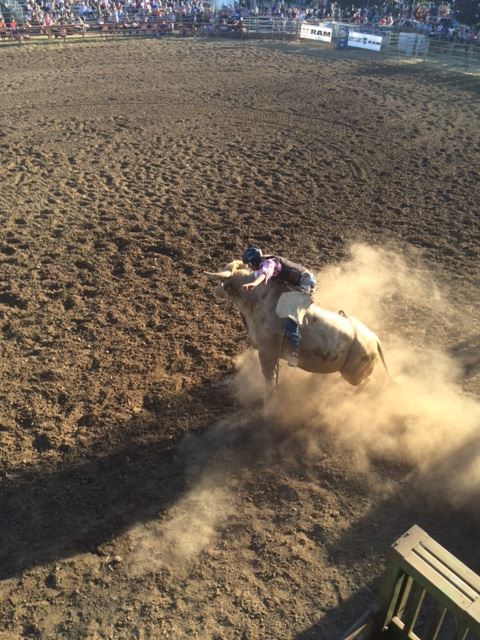 One of the most anticipated events at the Yamhill County Fair is the exhilarating rodeo. Bucking broncos, daring bull riders, and skilled cowboys and cowgirls take center stage, showcasing their talents and bravery in a series of action-packed rodeo events. The electrifying atmosphere and adrenaline-pumping performances leave spectators on the edge of their seats, cheering for their favorite rodeo stars.
The rodeos are free with general admission, though seating is limited and is on a first come first serve basis. The rodeo portion of the fair goes from August 2nd through the 4th and starts at 6:15 PM.
Entertainment For All Ages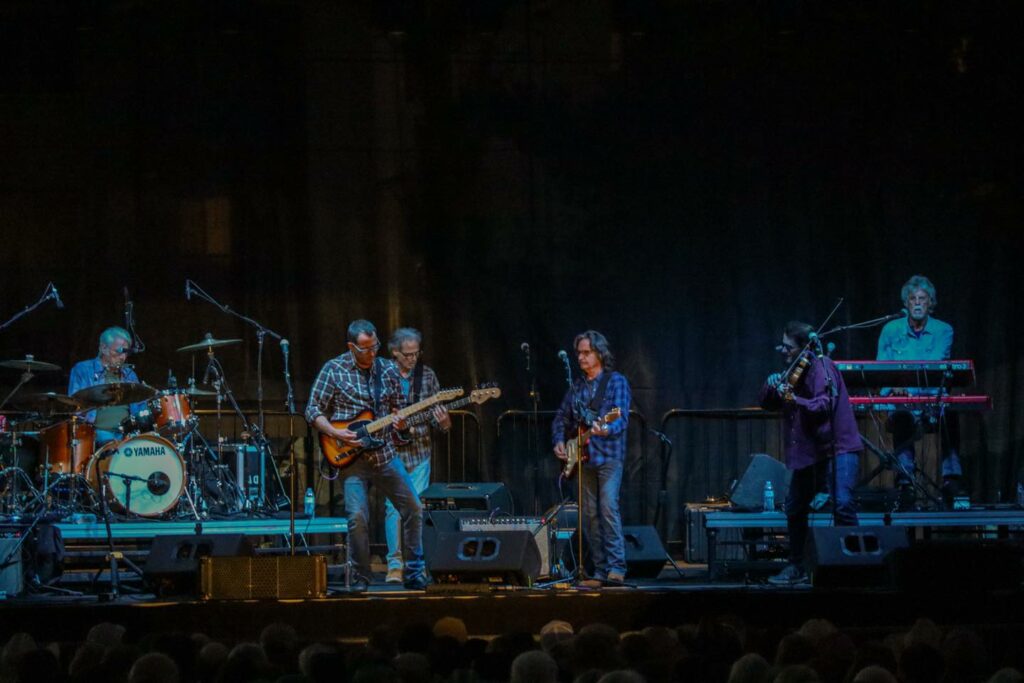 Beyond the rodeo arena, the fair boasts a diverse lineup of entertainment. Families can enjoy live music performances by local talents and well-known artists, adding a lively soundtrack to the fair's ambiance. The main stage serves as a focal point for fun-filled activities, including dance competitions, magic shows, and talent contests, ensuring there's never a dull moment.
Some of the performers you can expect at the 2023 Yamhill County Fair are Sawyer Brown, Ned Ledoux, Billy Dean, and 38 Special. If you want to be up close to the stage during the concerts, purchase reserved seating. Otherwise there's a large field area where you can bring a chair to sit in to enjoy the concert. See the entertainment schedule here.
A Smashing Good Time At The Demolition Derby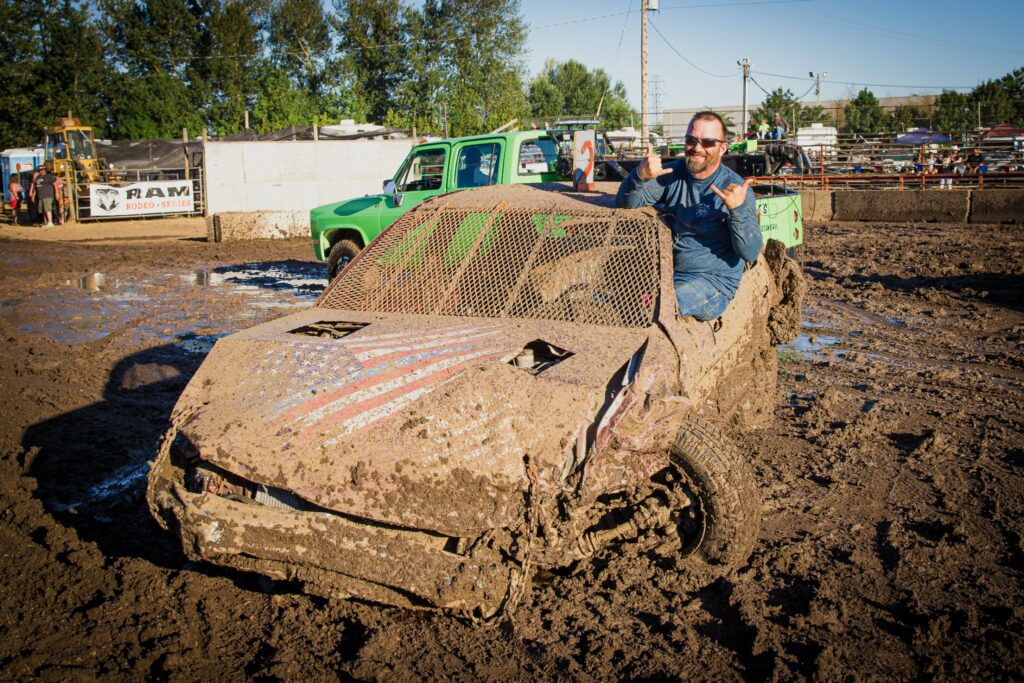 For those seeking a bit of automotive mayhem, the Demolition Derby is a must-see event. This crowd-favorite attraction features roaring engines, metal crunching, and high-octane excitement as drivers skillfully navigate their vehicles to outlast their opponents. The cheers from the spectators grow louder with every collision, creating an electrifying atmosphere that makes the Demolition Derby a highlight of the fair.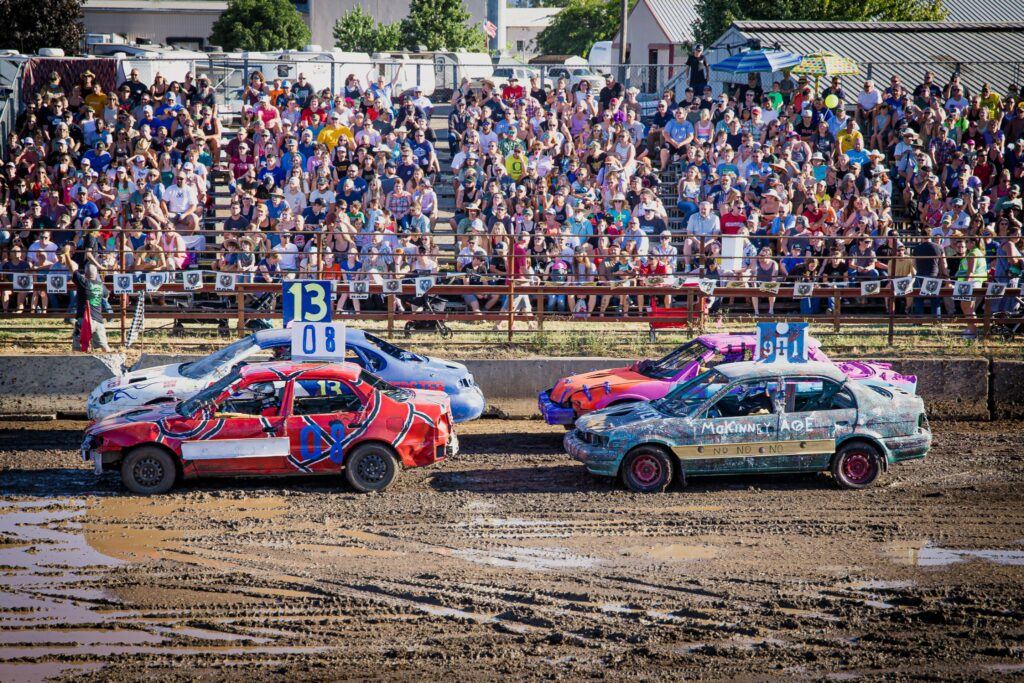 This year's demolition derby takes place on Saturday, August 5th at 6 PM. The demolition derby is free with general admission. Seating is limited so get there early.
Carnival Delights And Amusement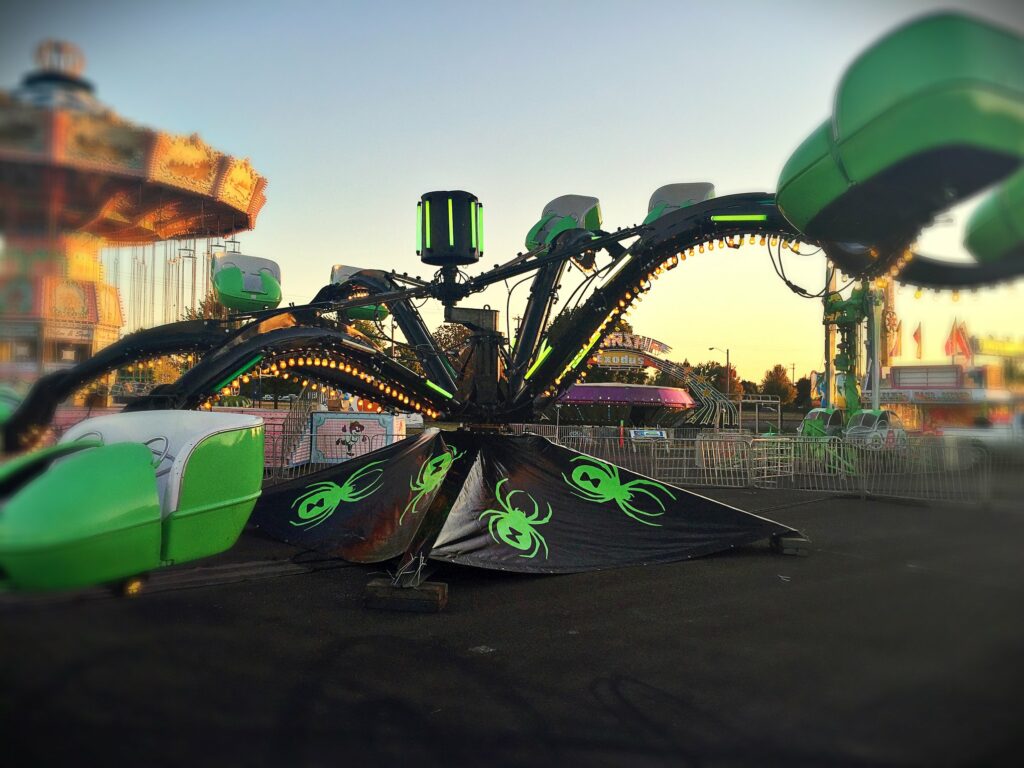 The Yamhill County Fair & Rodeo wouldn't be complete without the vibrant and thrilling carnival rides. The midway comes alive with colorful lights and the sounds of laughter as families and friends share joyous moments together.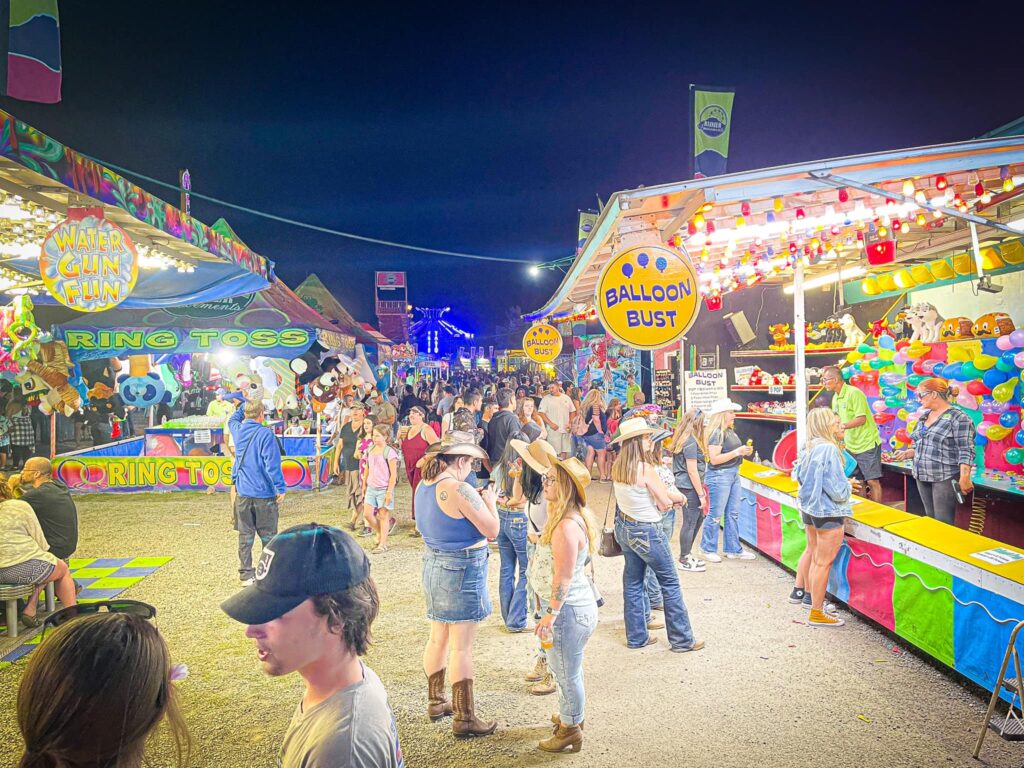 From classic Ferris wheels to spine-tingling carnival rides, the carnival offers a wide range of attractions suitable for thrill-seekers of all ages.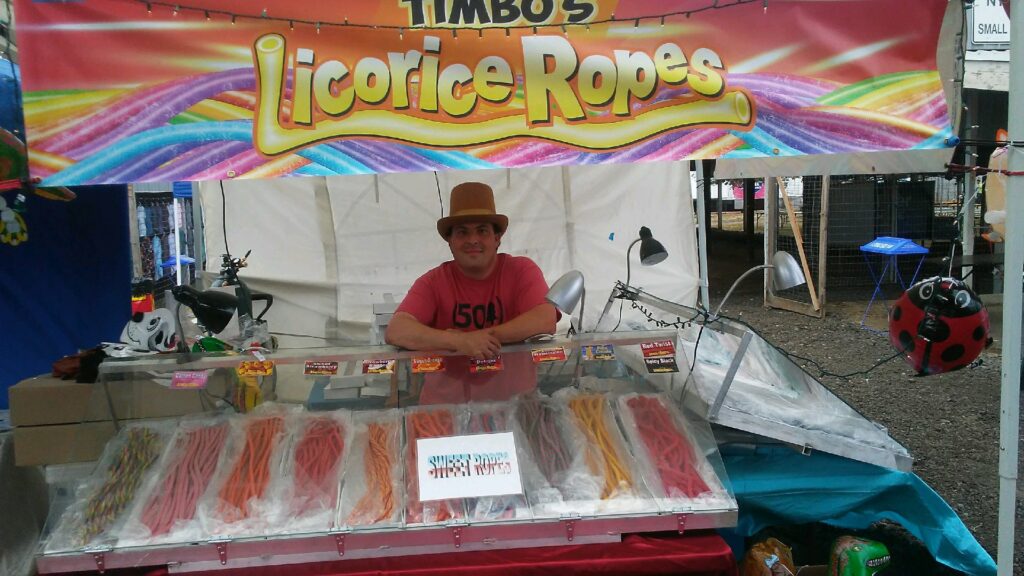 General admission to the fair is required to access the carnival, though ride bracelets are sold separately. Get ride bracelets for the carnival here.
A Gastronomic Extravaganza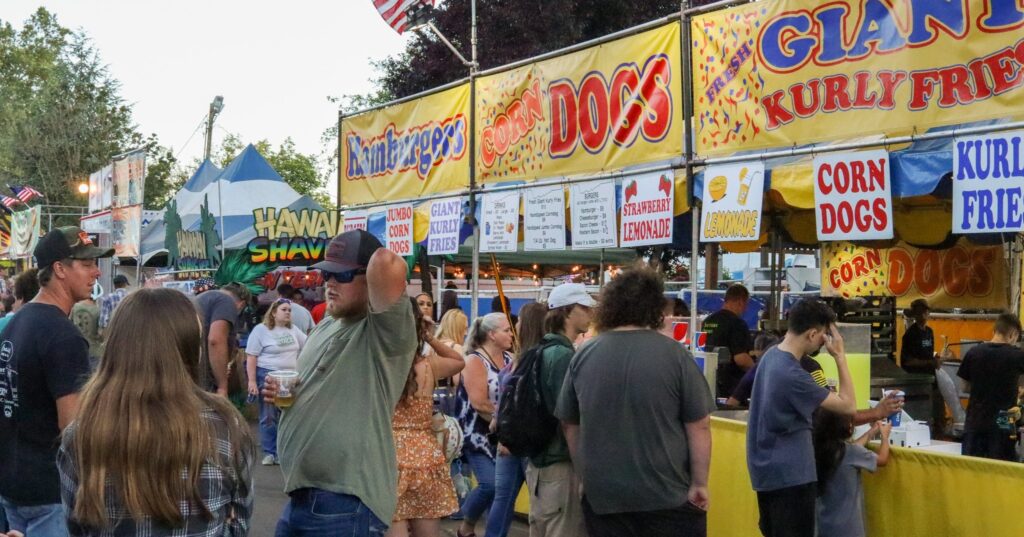 No county fair experience is complete without indulging in a mouthwatering array of food. The Yamhill County Fair & Rodeo doesn't disappoint in this department with an extensive selection of delectable treats to savor.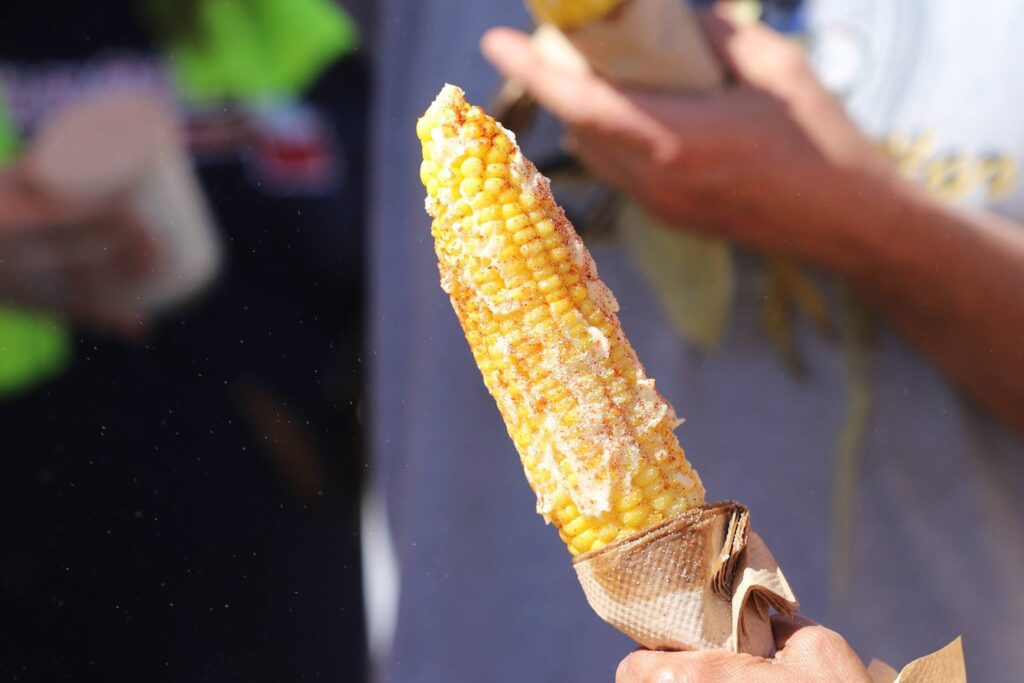 From classic fair food like corn dogs and cotton candy to more adventurous options, the food vendors cater to diverse palates, ensuring everyone finds something delightful to munch on.
Competitive BBQ Cook-Off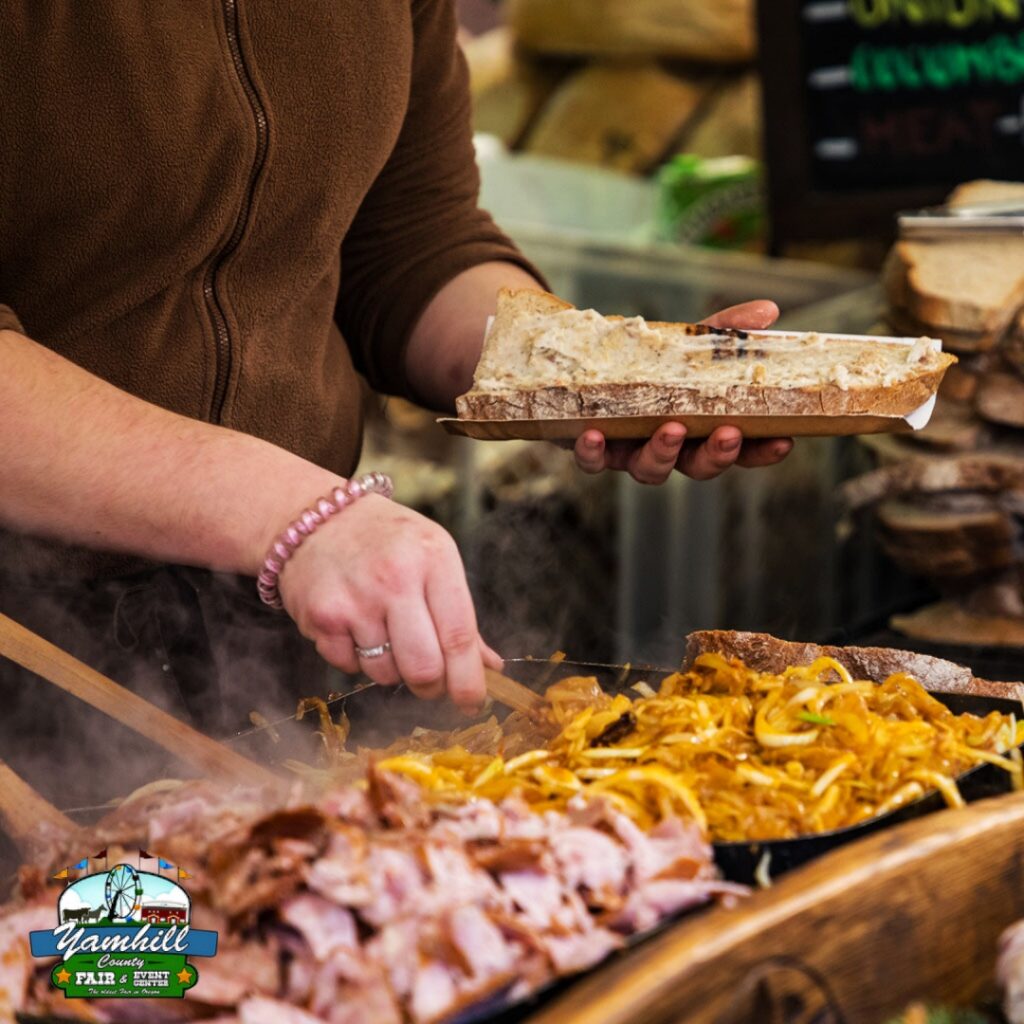 Food lovers and aspiring pitmasters will find their nirvana at the annual BBQ competition. This fiery showdown features seasoned grill masters competing to create the most finger-licking, succulent BBQ dishes. The tantalizing aromas wafting through the air draw spectators to witness the culinary prowess on display, making it a must-visit event for food enthusiasts.
The BBQ Competition takes place on Saturday August 5th.
Yamhill County Fair & Rodeo 2023 Information
Location: 2070 NE Lafayette Ave in McMinnville, Oregon
Dates: August 2nd – 5th, 2023
Times:

August 2nd 10 AM – 11 PM
August 3rd 10 AM – 11 PM
August 4th 10 AM – Midnight
August 5th 10 AM – Midnight

Please Note:

The evening is the most busy time at the fair and parking is limited, so plan ahead. If going in the day, wear sunscreen.
Dogs are not allowed on fairgrounds unless they're a service dog or a dog entering the 4-H dog show.
Visitors to the rodeo and demolition derby are asked to remain seated and to not stand on the fence.
Firearms and other weapons are not allowed on the fairgrounds.
Have you ever been to the Yamhill County Fair and Rodeo? Let us know and tag the friends and family you want to go with this year!