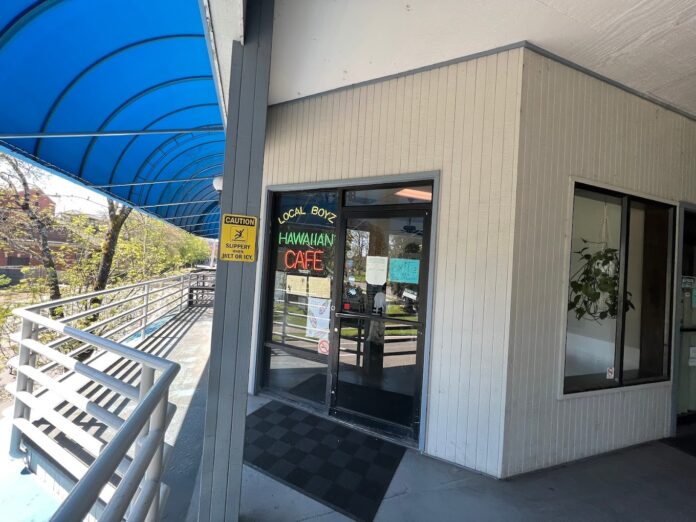 Opened in 1991 in Corvallis by brothers Noho and Ray Marchesi, Local Boyz Hawaiian Cafe has not flagged in its popularity for over 30 years. And if these names sound familiar, that's because Noho moved up to Portland in the mid '90s to open his equally-popular Hawaiian restaurant in the trendy Clinton neighborhood. The Corvallis location continues to be run by Roy and his family. 
Local Boyz' close proximity to Oregon State University paired with its generous portions and reasonable prices have made this place a household name around town. Primarily a lunch spot, you'll often find the cafe teeming with college students as they get out of classes just a few blocks away. It's also bustling before football games as fans load up on grub before heading to Reser Stadium to cheer on the Beavers.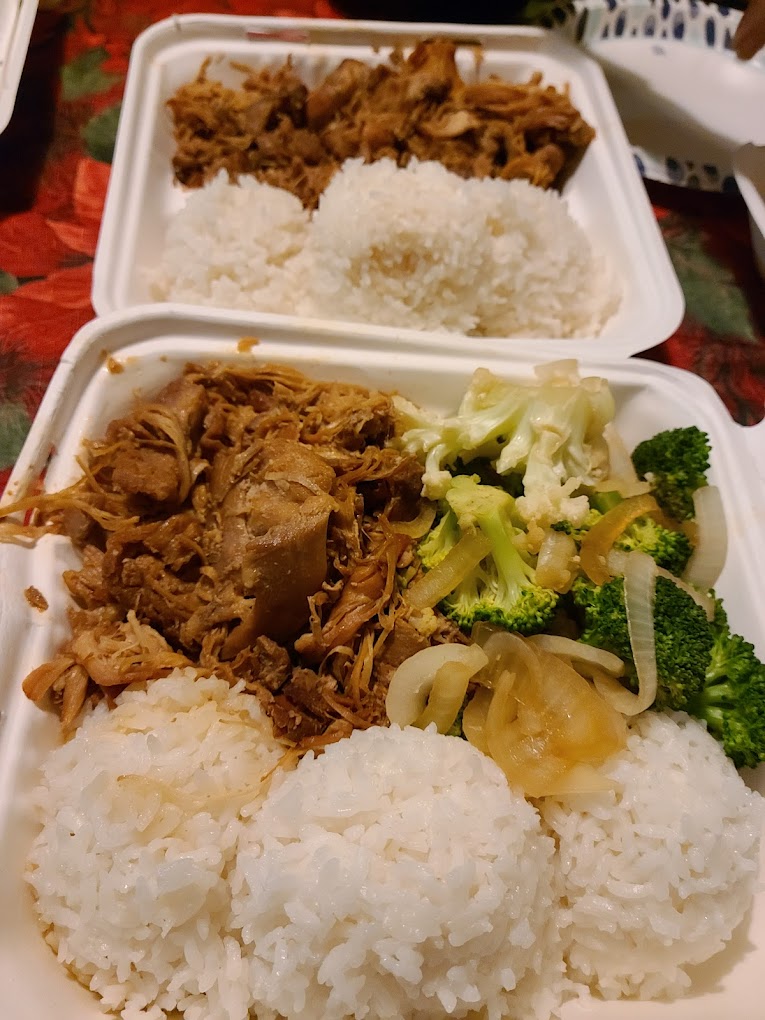 I'll note upfront that the physical location of Local Boyz leaves something to be desired. It sits on the second floor of a nondescript strip mall-esque building called Cornerstone Square, but in my experience it's just this type of under-the-radar restaurant that serves the best food. There's a rather small parking lot which can make it difficult at times, but the inconvenience is well worth it. You can dine in or take out,. and since the restaurant is pretty small many people opt to take their food to go.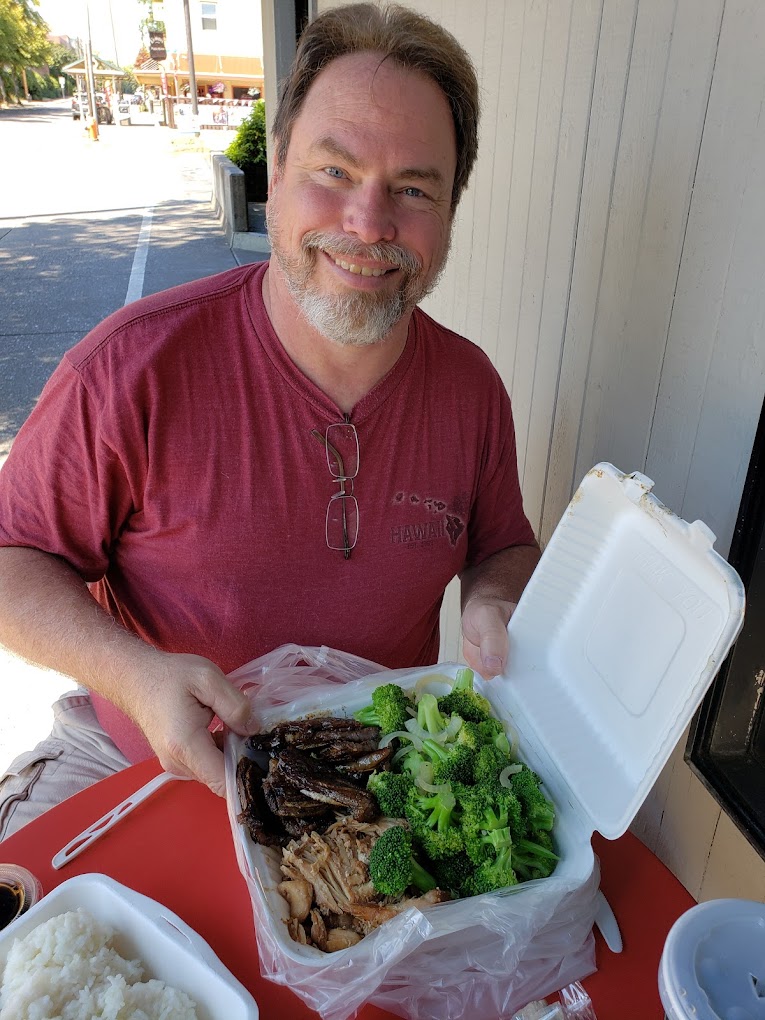 Their menu basically consists of different combinations of meat, rice and macaroni salad, but within this you have a ton of choices. Some standouts include the Sweet Shoyu Chicken, Kalia's Sweet Ribs glazed in Kimo's Portuguese Style sauce, or the charbroiled Hawaiian Style Steak. The adventurous eaters out there should try the house favorite Loco Moco made with third pound hamburger patties, a large egg fried how you like it, and all smothered in brown gravy. This is a meal that will definitely fill you up and you'll likely have leftovers to bring home.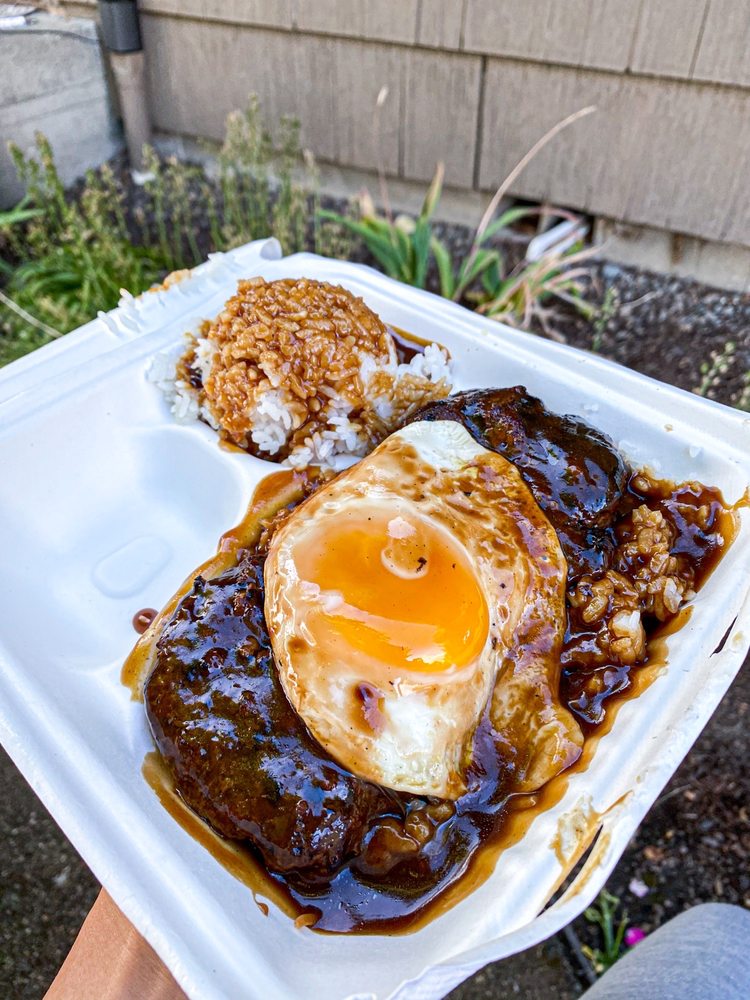 All menu options can be ordered in one of three sizes: menehune (pronounced may-nay-hoo-nay), regular, and blalah (blah-lah). The menehune is the smallest option which is great for kids or those who want a light lunch. (Fun fact! The word menehune comes from a Hawaiian myth about a race of shy, dwarf people that stood at just three feet tall and lived deep in the forest.) The regular size is a standard lunch plate with two scoops of rice and one scoop of macaroni salad. For those with a hearty appetite or wanting to share, go for the blalah (which means brother) that comes with three scoops of rice, two scoops of macaroni salad and a huge portion of meat.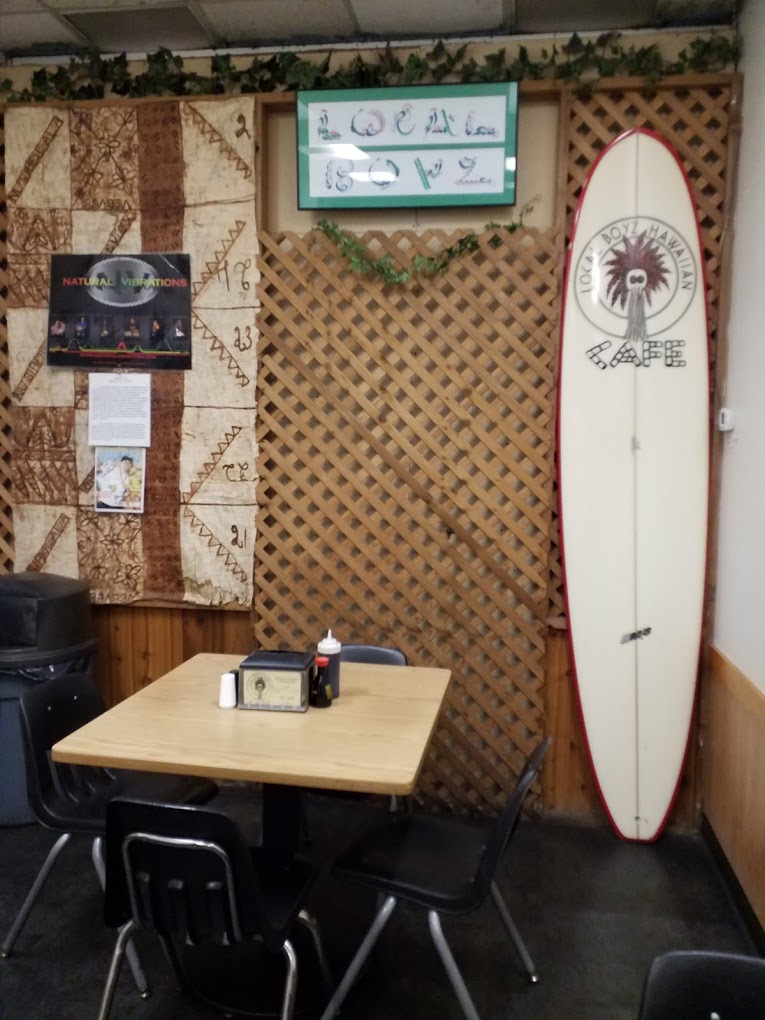 Anyone who's been to Local Boyz will inevitably refer to "Da Sauce" which is their house ginger-garlic, shoyu-teriyaki sauce that's so good they actually have to put labels on the bottles warning patrons not to steal it. Da Sauce is delicious on basically anything you can think of and the good news is they actually sell bottles so you don't have to resort to petty theft.
You can order Roy's veggies or sub veggies for either side to make the meal a little less heavy though I'd be loath to give up their macaroni salad! A note to the reader: they are decidedly not stingy with their mayo in their mac salad which makes it oh-so-creamy and delicious, but you've been warned.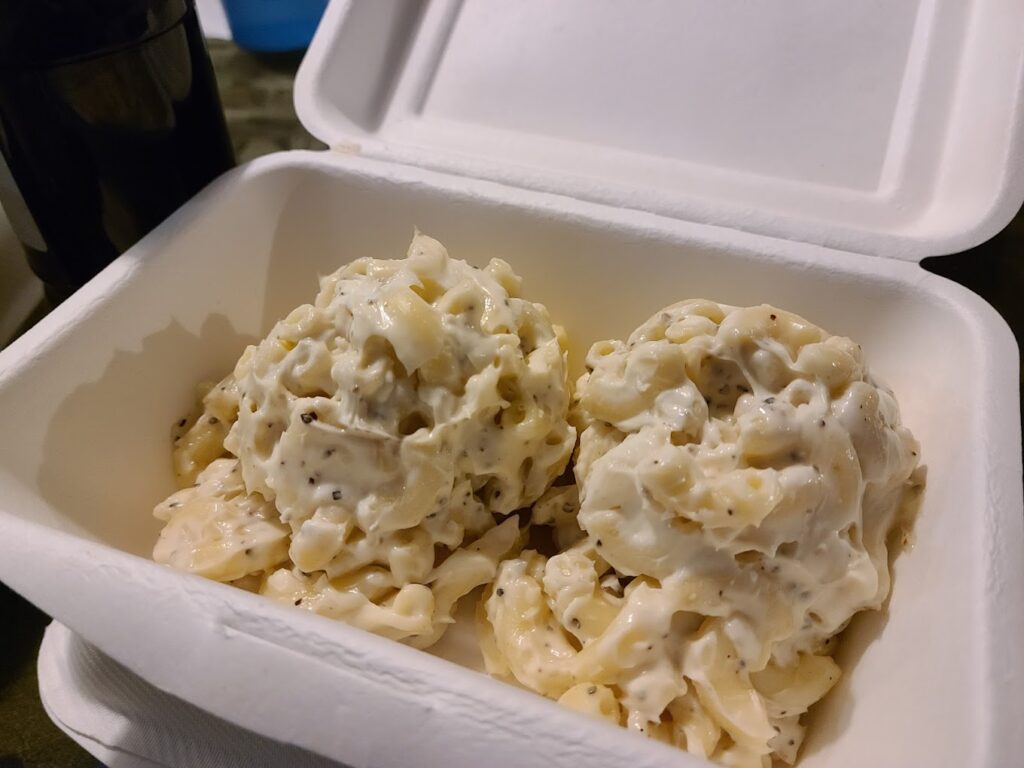 They also offer catering for up to 40 people. At Local Boyz you'll get fast service, a friendly staff, and a plentiful plate of food that's sure to fill your belly and make you start planning your next trip back.
Address: 1425 NW Monroe Street, Corvallis
Phone: 541-754-5338
Hours:
Monday – Friday 11:00 AM – 8:00 PM
Saturday 12:00 PM – 7:00 PM
Closed Sunday