Foodie heaven, superb service, and a killer river view – welcome to my latest culinary adventure at the Bridgewater Bistro. This gem is all about celebrating local, sustainable food, drawn straight from the abundant richness of our local landscape. Indoor or alfresco, you get to choose where to sit. But pro-tip guys, make sure to book in advance, this place can get busy!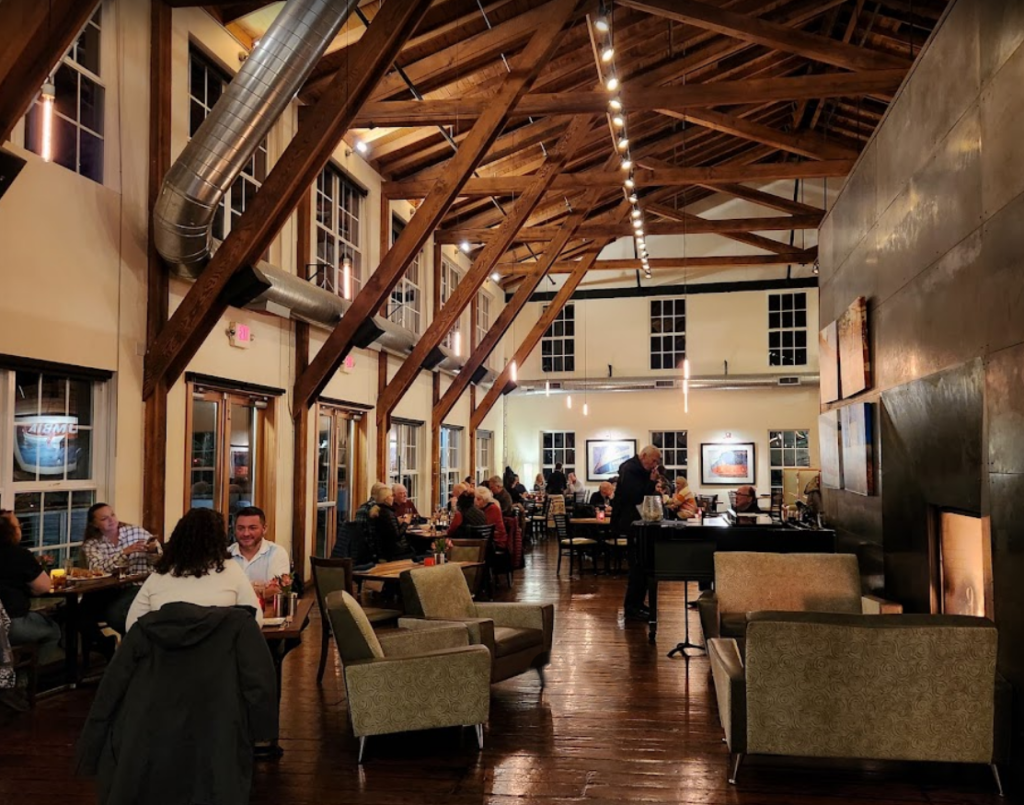 Sitting in what was once a buzzing boatyard and cannery in Astoria, Oregon, The Bridgewater Bistro has a charm that's as timeless as its building. Perched on stilts above the Columbia River, it's surrounded by some of the most beautiful views imaginable – think 270 degrees of unfiltered Oregon beauty – the river, the distant Willapa Hills, and rows of picture-perfect Victorian homes lining the hills to the south.
Whether you're dining on the main floor with access to the breezy outdoor deck or on the mezzanine level (which can comfortably seat up to 54 for those special occasion meetups), you're in for an experience that's as much a feast for your eyes as for your stomach!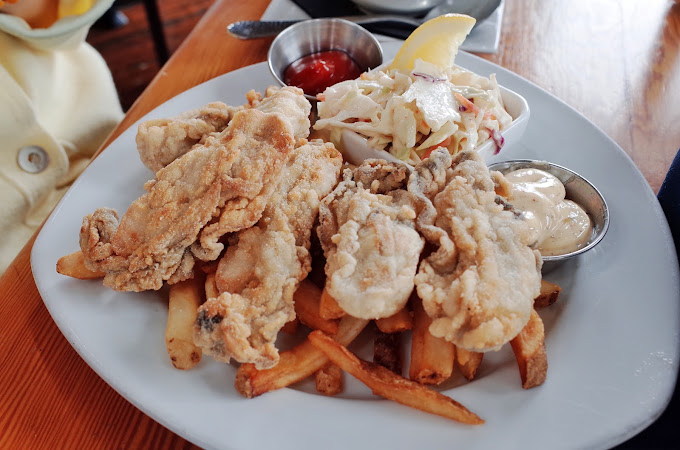 Imagine a gastronomical journey that revolves around the decadence of cheesecake, and not merely as a sweet finale. This is the exceptional culinary story that unfolds at Bridgewater Bistro in Astoria, Oregon.
Tucked away beneath the grandeur of the Astoria-Megler Bridge and kissing the banks of the Columbia River, you'll find this culinary gem. Bridgewater Bistro, located at 20 Basin St., seamlessly entwines elegant dining with the breathtaking landscape of Astoria.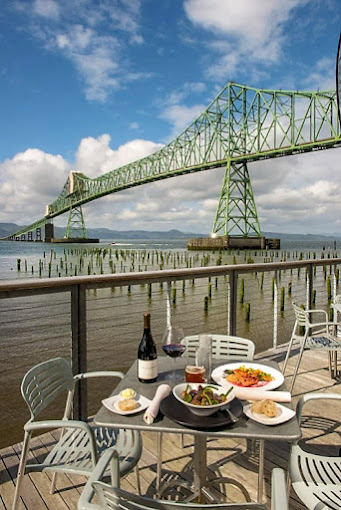 The moment you step into this enchanting eatery, the harmonious blend of natural stone and wood, coupled with expansive windows, captivates the senses. This charming atmosphere, bathed in light, seamlessly brings the beauty of the outdoors within.
Every seat in the house promises a mesmerizing view of the river and bridge. And when the weather sings the songs of summer, the restaurant extends an invitation for an alfresco dining experience on the patio, featuring the same spectacular view.
The culinary creations at Bridgewater Bistro are an ode to freshness and local sourcing, ranging from wild salmon to the sirloin steak. However, one extraordinary item on the menu is destined to tantalize your taste buds.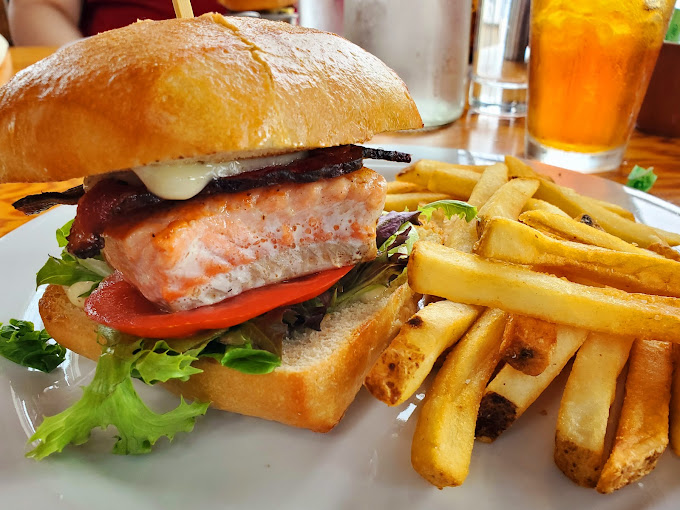 From the Small Plate Menu, emerges a cheesecake that breaks tradition, yet is remarkably delightful – the Dungeness crab cheesecake. Crafted with delicate Dungeness crab folded right into the cheesecake, it is nestled on a bed of pecan crust and lavished with a luscious wild mushroom meunière sauce. This unusual and creative dish can be a delightful prelude to your meal or combined with other small plates for an indulgent feast.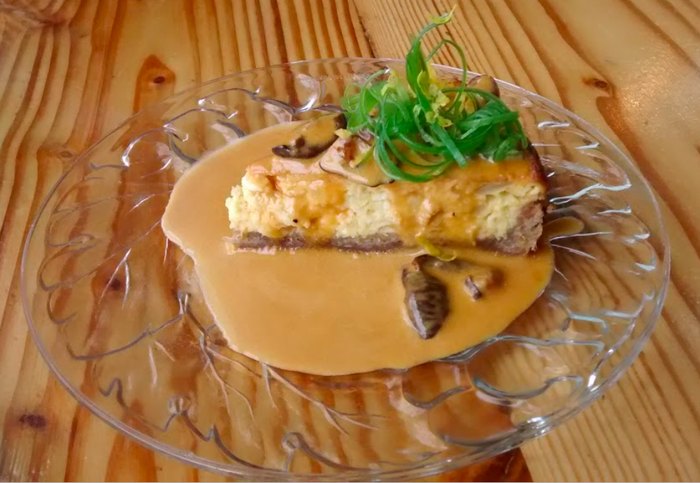 As the meal winds down, the sweet allure of more cheesecake beckons. Bridgewater Bistro's dessert offerings showcase innovative seasonal cheesecakes. Picture a Cranberry Swirl Cheesecake with dark chocolate-cranberry ganache and cranberry-pinot noir sauce – a testament to the restaurant's unbounded creativity. It won Ocean Spray's Chicago contest back in 1986 and is still just as delicious today.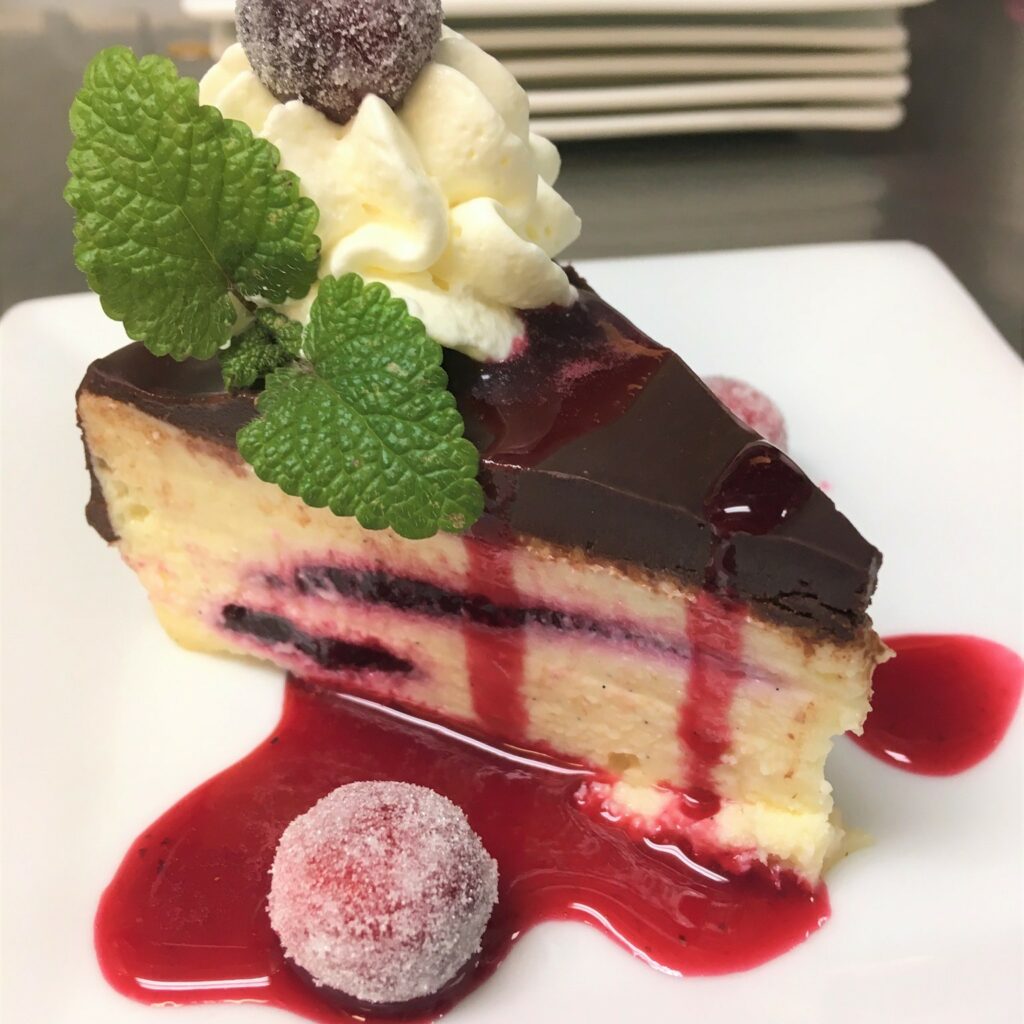 Complementing its culinary accolades, Bridgewater Bistro takes pride in its extensive wine selection. With a curated 300-bottle collection, the sommelier and the staff stand ready to guide you to the perfect wine to harmonize with your chosen dishes and, of course, your dessert cheesecake.
Open daily for lunch and dinner from 11:30 a.m., and for Sunday brunch between 10:30 a.m. to 3 p.m., Bridgewater Bistro promises an extraordinary journey where cheesecake shines not just as a dessert, but also as a gastronomic marvel.
To experience this culinary adventure, visit Bridgewater Bistro at 20 Basin St., Astoria, OR 97103.
For more information, visit their official website.