Nestled within the picturesque Steens Mountain region of southeastern Oregon, there lies a charming old gas station, its unassuming appearance masking its extraordinary standing.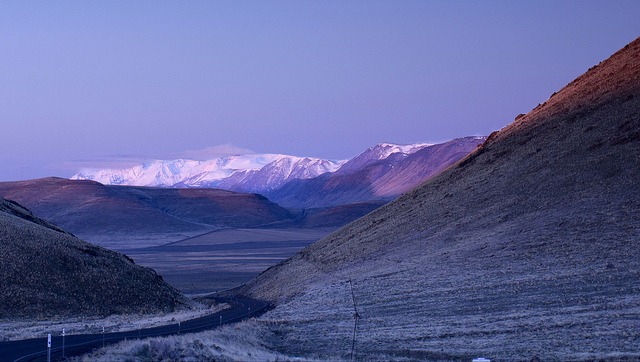 When I set out on a journey across the vast expanses of Oregon, moving eastwards from the familiar west, I was awestruck by the distinct, captivating realm that lay untouched by my past experiences. The eastern part of Oregon is a world unto itself, boasting such exquisite charm that it undoubtedly deserves to be at the helm of every traveler's checklist.
As you traverse the scenic byways, piercing through some of the loftiest peaks in the Beaver State, the majesty of the landscape will render you speechless. So, if you are ready to indulge in the rustic melody of gravel under your tires, brace yourself for an unforgettable road trip. Out here, life moves at a relaxed pace, allowing you to relish the tranquility and solitude. Commencing your journey from Oregon's western side, anticipate an approximately 7-hour drive from Portland.
RELATED: Oregon's Steens Mountain Wilderness - Travel Guide
How far would you drive for a famous milkshake?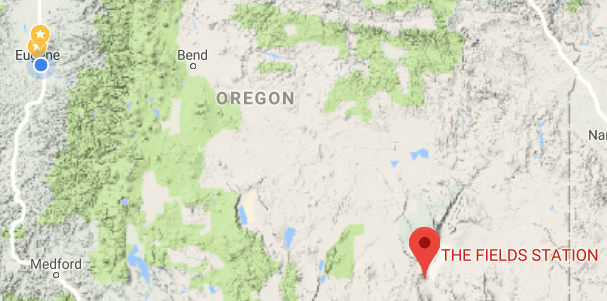 Fields, Oregon, tucked away about 127 miles south of Burns, is a quaint hamlet with an intriguing history. Founded in 1881, the town only houses around a hundred souls today, epitomizing the beauty of quiet country life, peppered with gravel roads and expansive landscapes. The hamlet began its journey as a stagecoach station, and while it continues to exist today, it has evolved into a homely café, combined with a gas station and a small convenience store. What's interesting to note is Fields' close proximity to the Nevada border, just a stone's throw away.
Sign up for monthly emails full of local travel inspiration and fun trip ideas. In each newsletter we'll share upcoming events, new things to do, hot dining spots and great travel ideas.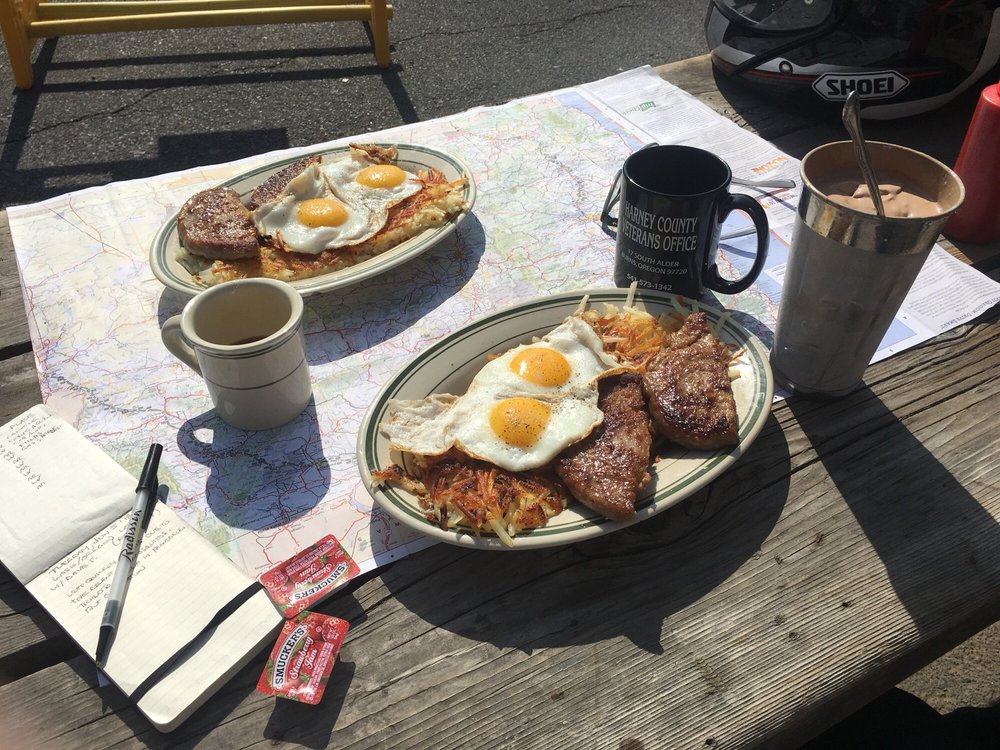 The real allure of Fields, however, lies in its renowned Fields Station Restaurant. Drawing in globetrotters from far and wide, the eatery is famous for its delectable, chilling milkshakes. I last visited the place in 2016, but I vividly remember their shakes, robust enough to share with a companion.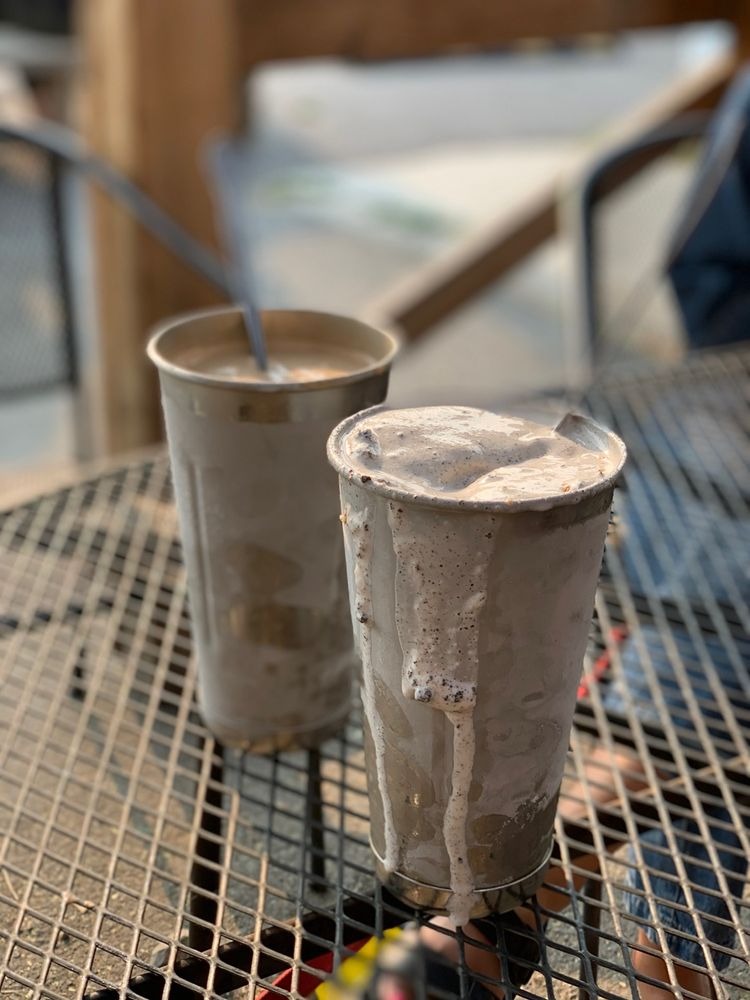 Before indulging in the shakes, I treated myself to a scrumptious, juicy cheeseburger paired with crispy fries. The retro style milkshakes, served in their chilled aluminum cups, are bound to surprise you with a rich assortment of over 20 flavors. No matter your order, the culinary excellence of this small town diner is guaranteed to make your pit stop worthwhile.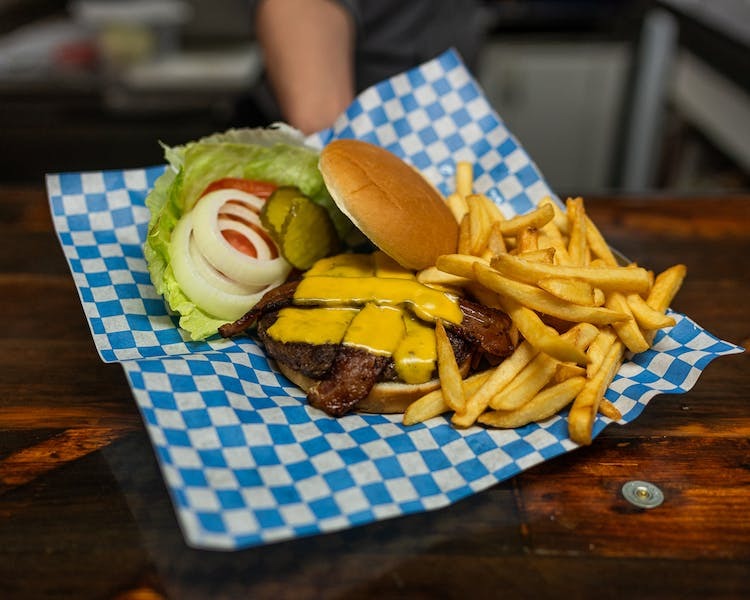 Is it worth the long drive to Fields for a mere milkshake? I would say, unequivocally, yes! The road trip itself, awash with natural beauty, is a mesmerizing experience, and the milkshake is the delightful cherry on top.
Stay the Night at Fields Station
Transform your visit to Fields Station, Oregon, into a delightful overnight adventure with otheir range of lodgings available. Fields Station is not just famed for its globally renowned milkshakes, but it also offers cozy accommodations for those looking to immerse themselves in Oregon's natural beauty and enjoy our milkshakes right from the crack of dawn.
Grand Wilderness Cabin
Enjoy the epitome of comfort and convenience in the grand wilderness cabin. Spanning four spacious bedrooms each fitted with a queen-size bed, the cabin comfortably sleeps eight. It features two full bathrooms, ensuring plenty of space for everyone. An expansive living and dining area forms the heart of the cabin, complete with modern amenities including a full-size refrigerator, coffee pot, toaster, and an oversized sink. The attached porch extends your living space into the great outdoors, complete with a propane grill and mesmerizing views to share with your travel companions.
The Serene Standard Queen Room
Ideal for those seeking tranquility, the standard queen room offers a secluded retreat. It comes with two separate bedrooms, each housing a queen bed. Enjoy a cup of coffee from your full-size coffee pot while you dine at the room's table or watch the day unfold from the comfort of your attached patio. A dorm-sized refrigerator is also at your disposal, ensuring your snacks and beverages stay fresh throughout your stay.
The Homely Rock House
The Rock House provides a homey experience for those longing for a private sanctuary. This self-contained unit features two bedrooms, each equipped with a queen bed, a generous living room, and a full kitchen for your convenience. Please note, they do not provide pots, pans, or utensils. The house also includes a full-size coffee pot and a microwave. Bask in the sun or relish the night sky from your private porch, and take advantage of the fenced yard, offering an additional layer of privacy.
RV Spaces with a Touch of Serenity
For those journeying by road, Fields Station offer serene RV spaces with full hookups. Conveniently located within a short stroll to the store, these spots promise an idyllic setting to park your home on wheels.
So, extend your journey into a peaceful stay amidst Oregon's picturesque backdrop and start your day right with Fields Station's famous milkshakes. Their range of accommodations ensures a comfortable retreat after a day of exploring, promising a truly immersive experience in Fields Station, Oregon.
Planning a Visit to Fields Station
For those tantalized by the idea of indulging in world-renowned milkshakes and relishing a peaceful stay within the tranquil landscapes of Oregon, Fields Station awaits your arrival. This delightful spot is conveniently nestled at 22276 Fields Drive, Fields, Oregon, 97710.
Visitors can browse through the store, which operates from Monday to Saturday, between 8am - 6pm, and on Sunday from 9am - 5pm. Adjacent to the store, the café serves its mouth-watering menu from 8am - 4:15pm on weekdays, and 9am - 3:15pm on Sundays. For any inquiries or reservations, reach out to Fields Station at 541-495-2275.
So why wait? Plan a trip to Fields Station and let your journey of flavors and tranquility begin.
Official website: thefieldsstation.com