Hidden away along the iconic Highway 101 in Port Orford, Oregon, lies a fun roadside attraction that takes visitors on a journey through time. The Prehistoric Gardens is a unique outdoor park that transports visitors back to the Mesozoic Era, allowing them to encounter life-sized, dinosaur replicas amidst the lush beauty of the Oregon rainforest. A trip to this one-of-a-kind destination is an unforgettable experience for both history enthusiasts and families seeking an adventurous outing.
The Prehistoric Gardens On The Oregon Coast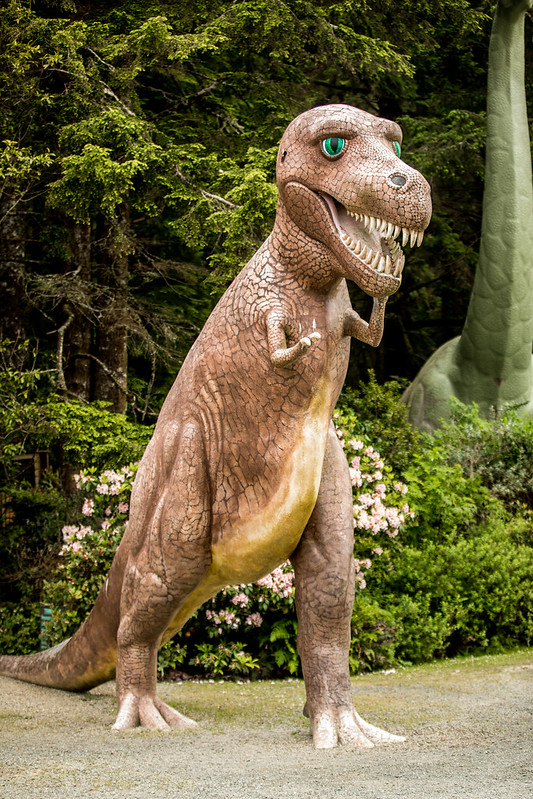 Located along Highway 101, The Prehistoric Gardens is easily accessible and welcomes visitors year-round. The park offers various ticket options, including discounts for seniors and children, making it an affordable destination for families.
Sign up for monthly emails full of local travel inspiration and fun trip ideas. In each newsletter we'll share upcoming events, new things to do, hot dining spots and great travel ideas.
The Prehistoric Gardens was created by artist and sculptor, E.V. Nelson, who had an ardent fascination with dinosaurs and the prehistoric world. The park opened its doors to the public in 1955, making it one of the oldest dinosaur-themed attractions in the United States.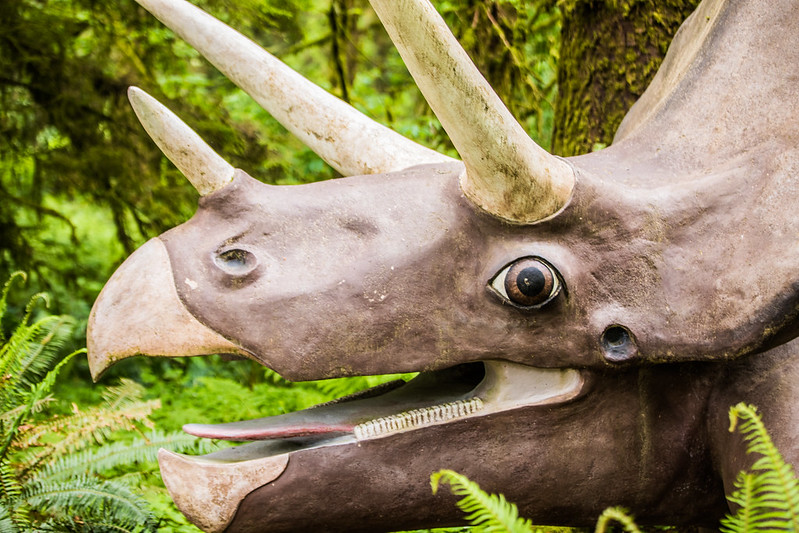 Nelson's dream was to create an educational and entertaining environment that could bring the long-extinct creatures to life and provide visitors with a sense of wonder about the distant past.
Dinosaur Encounters At The Prehistoric Gardens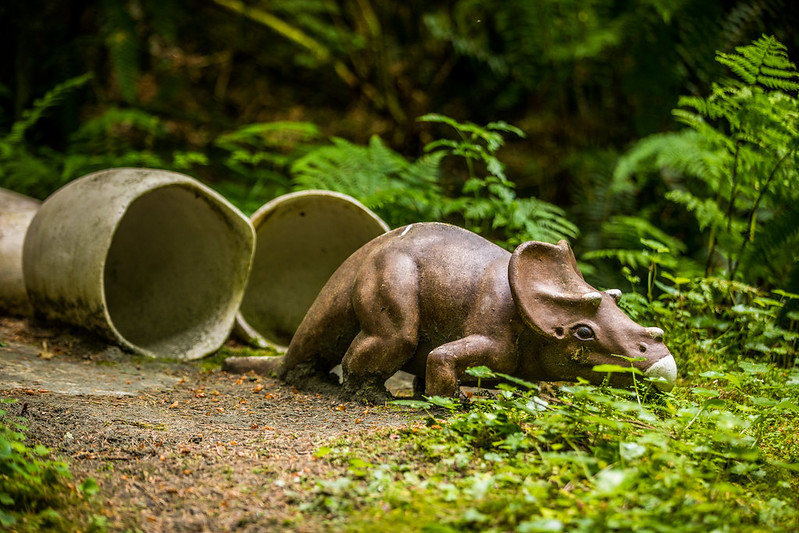 Upon entering The Prehistoric Gardens, visitors are greeted by a diverse array of life-sized dinosaur replicas carefully crafted by Nelson himself. The park boasts over 20 different species, ranging from the ferocious Tyrannosaurus Rex to the gentle, long-necked Brachiosaurus.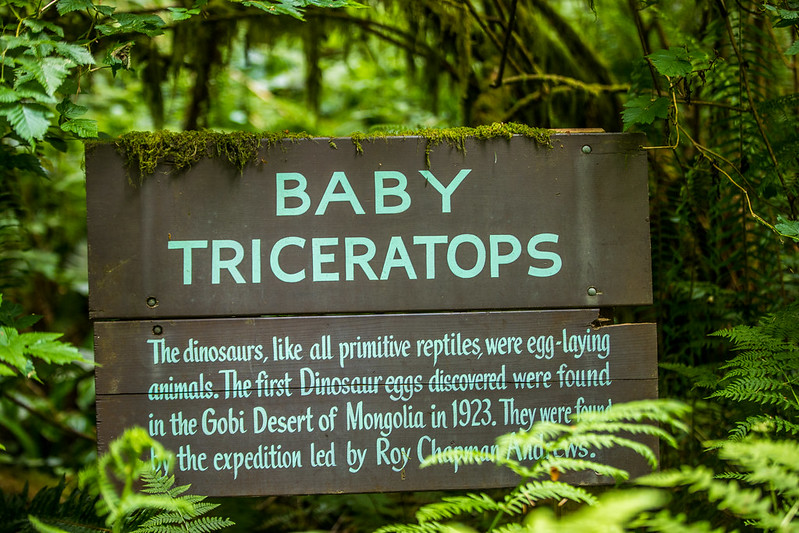 Each sculpture is based on meticulous research and expert knowledge to ensure a scientifically accurate representation of these ancient creatures. As visitors meander along the well-maintained paths, they are treated to captivating exhibits showcasing the dinosaurs in various poses and naturalistic settings, allowing for a truly immersive experience.
Exploring the Rainforest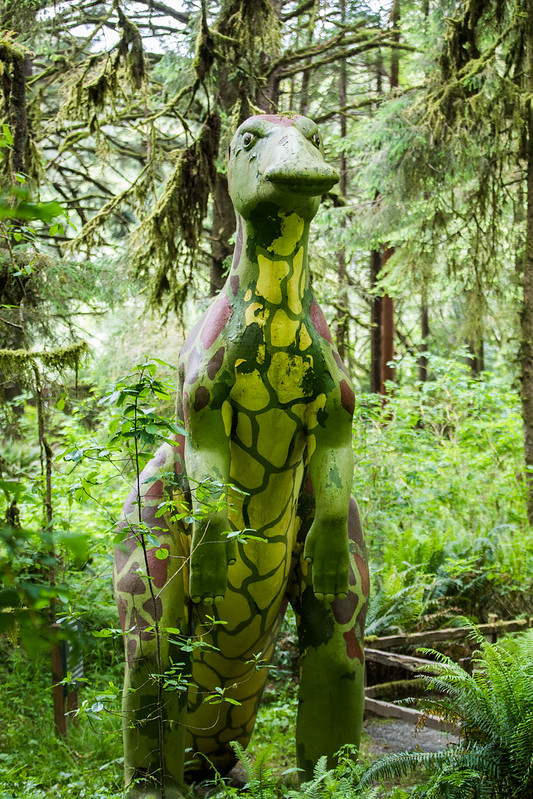 The Prehistoric Gardens not only showcases dinosaurs but is also nestled in the heart of the lush Oregon rainforest. As visitors make their way through the park, they are surrounded by a breathtaking natural landscape teeming with native flora and fauna. Towering trees, vibrant ferns, and delicate mosses create an ambiance reminiscent of the Mesozoic Era, further enhancing the atmosphere and taking visitors back in time.
The Prehistoric Gardens Information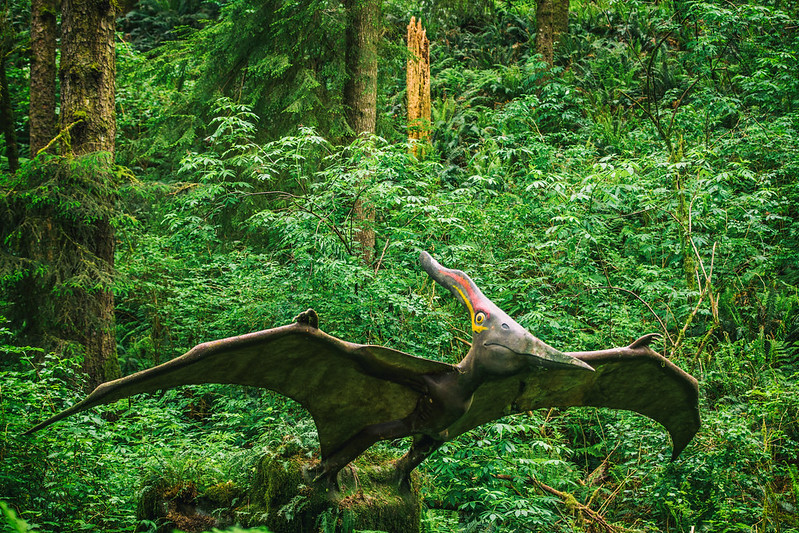 Location: 36848 US-101 in Port Orford, Oregon
Hours:

Spring And Fall: 10 AM – 5 PM
Summer: 9 AM – 6 PM
Winter: Please call 1-541-332-4463 for winter hours.

Cost:

Adults – $14
Children 3 to 12 years old – $10
Seniors 60+ years old $12
Kids 2 and under – Free

Get More Information at the Prehistoric Gardens website.
Please Note: No dogs are allowed on the trails at this time. The gravel path is wheelchair and stroller accessible.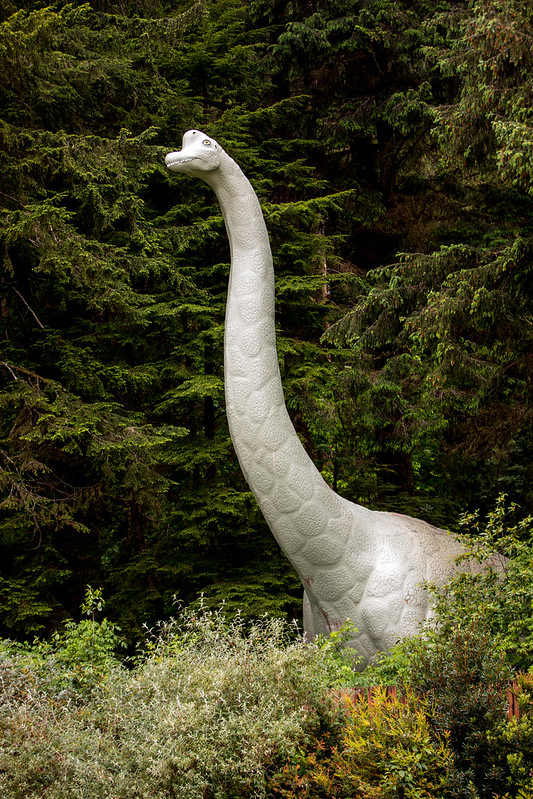 We think you'll also be interested in reading about these 10 Quirky Oregon Museums, and the awesome Sea Lion Caves on the Oregon coast.
Have you ever been to the Prehistoric Gardens? What's your favorite dinosaur there? Let us know in a comment and tag the friends and family you want to go on a prehistoric Oregon coast adventure with!