Ah, summers in Oregon—a welcome escape from the seemingly ever-present rain and a time when the vibrant spirit of nostalgia, music, festivals, and endless fun takes hold. A palpable sense of anticipation fills the air as the sun breaks through the clouds, casting its golden glow over our picturesque landscapes. It's a season where memories are made, laughter echoes through the lush forests, and the captivating rhythm of music drifts on the warm breeze. From enchanting coastal retreats to bustling city streets, Oregon comes alive with a kaleidoscope of summer events that celebrate the very essence of this vibrant season. Here's our month-by-month list of all the best events to discover the heart and soul of Oregon's summer magic.
Oregon Summer 2023 Events: June
1. Portland Rose Festival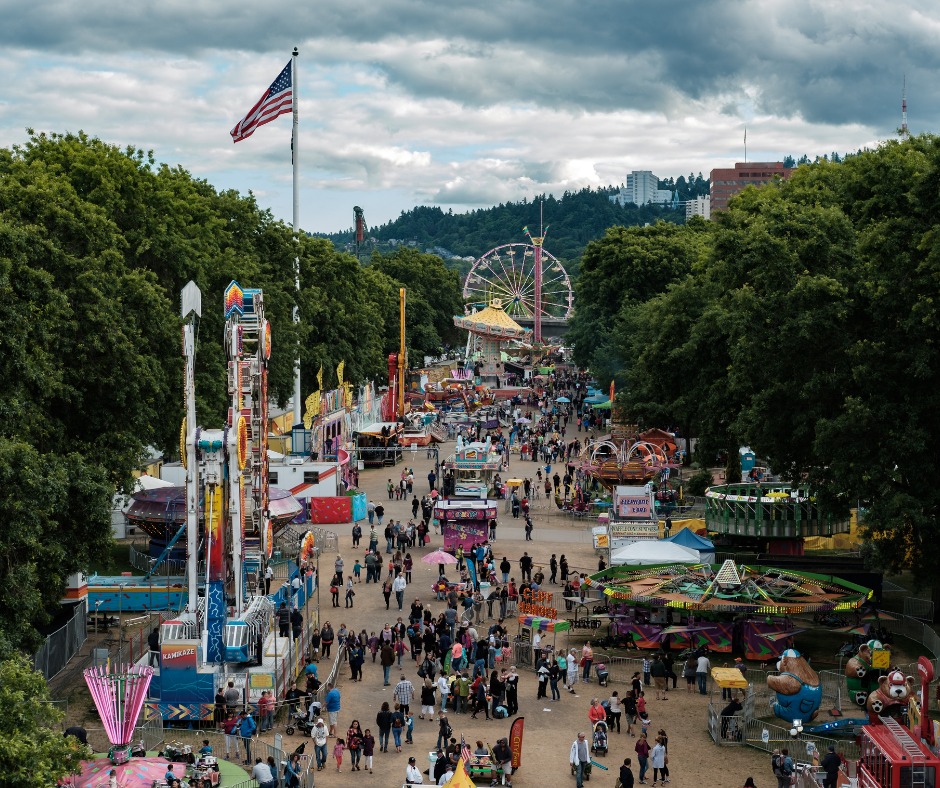 When: May 26-June 11
Sign up for monthly emails full of local travel inspiration and fun trip ideas. In each newsletter we'll share upcoming events, new things to do, hot dining spots and great travel ideas.
What: Since 1907, the Portland Rose Festival has been a cherished city tradition. From the iconic Grand Floral Parade, where intricately decorated floats glide through the streets, to the mesmerizing fireworks that illuminate the night sky over the Willamette River, the festival radiates an infectious energy. Families gather to enjoy exhilarating rides at the CityFair, talented performers grace the stages with their captivating acts, and the scent of delectable treats fills the air. The Portland Rose Festival is a true testament to the city's rich heritage, fostering a sense of unity and joy as it continues to bloom year after year.
Where: Portland
2. Cannon Beach Sandcastle Contest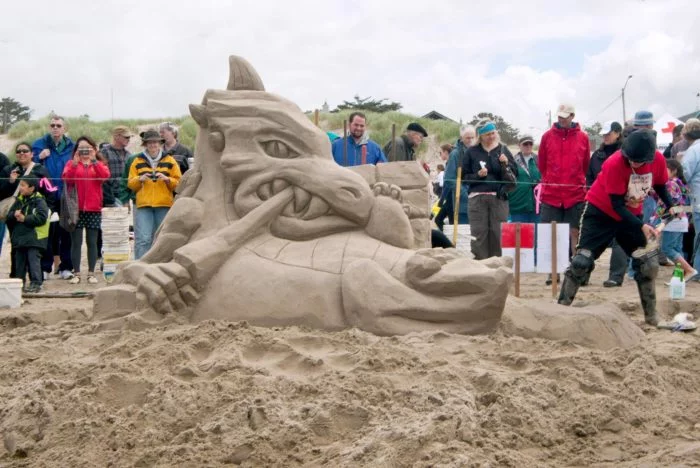 When: June 10
What: Approaching its 60th anniversary since the very first contest in 1964, this cherished Cannon Beach event has evolved into one of the most prominent gatherings of its kind along the West Coast. Drawing teams from various divisions, including Teens, Juniors, Large Groups, and Masters, the competition showcases remarkable displays of creativity as participants meticulously carve intricate artworks solely from the beach sand. Stick around for beach bonfires and s'mores. It's free to watch.
Where: Cannon Beach
Web: cannonbeach.org/events-and-festivals/sandcastle-contest
3. Salem Parks' Glass Bird Treasure Hunt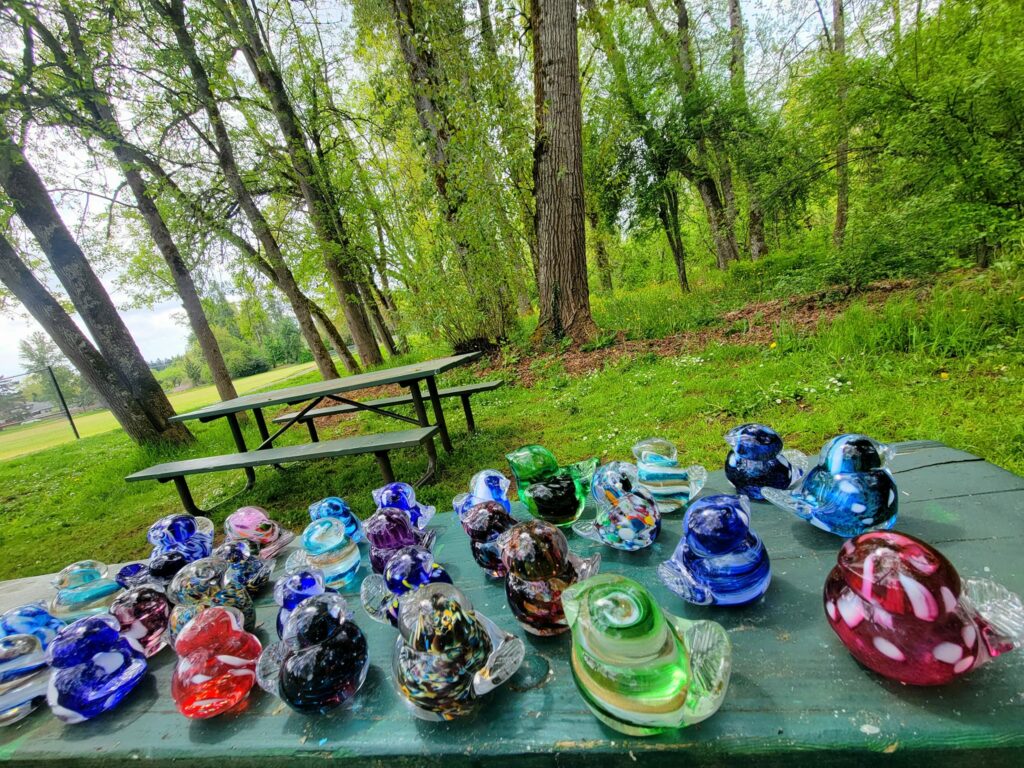 When: June 1-the end of September
What: A plethora of beautiful, hand-blown glass birds will be hidden in four Salem parks all summer long. Be a lucky finder and take home your treasure as a lovely memento of the hunt.
Where: Four different parks around Salem. See website for details.
4. Sisters Rodeo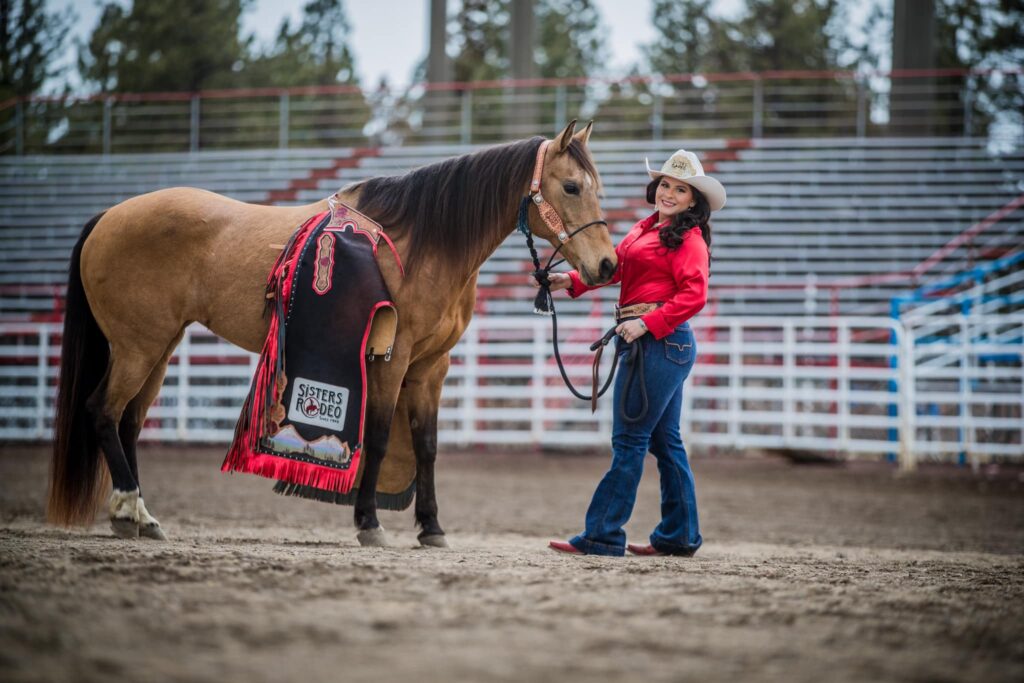 When: June 7-11
What: Saddle up for "The Biggest Little Show in the World", and get ready for bull riding, barrel racing, and calf-roping. This Central Oregon event is always held the second weekend in June, and if you've never attended you're in for a rustlin' good time.
Where: Sisters Rodeo Grounds, 67367, Oregon US-20
Web: sistersrodeo.com
5. Portland Bloody Mary Festival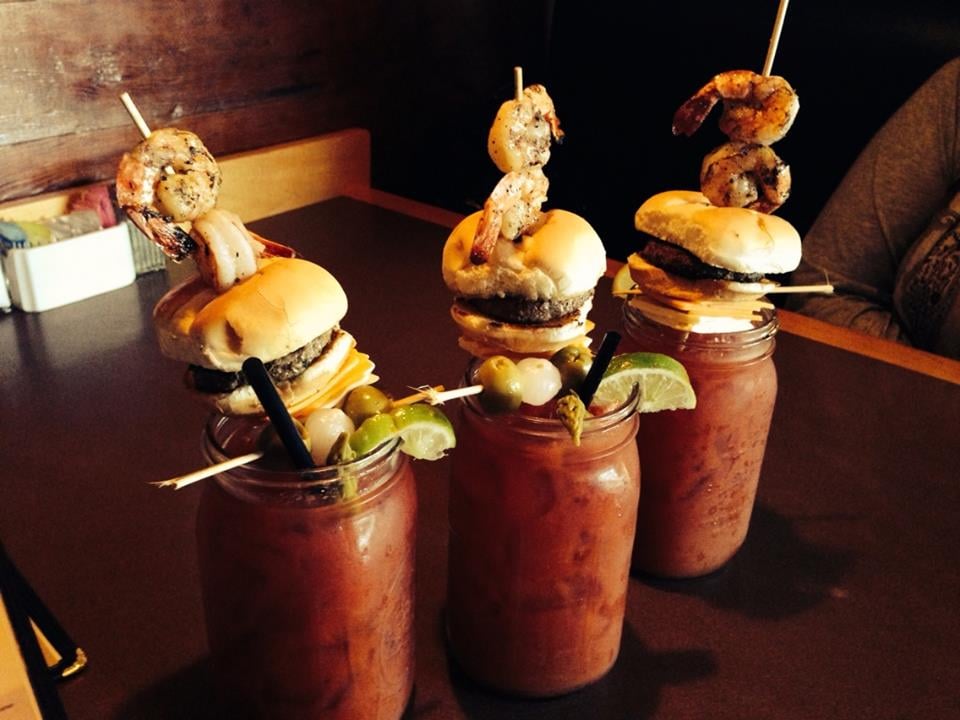 When: June 10
What: This is the 5th anniversary of a fabulous, all-day brunch party in which mixologists whip up the most delectable and innovative Bloody Marys you can possibly imagine. Tickets include Unlimited Bloody Marys, food & beverage tasting from local companies, temporary tattoos, photo ops, and one vote for The People's Choice award for best Bloody Mary in PDX.
Where: The Redd on Salmon, 831 S.E. Salmon St, Portland, OR
Web: eventbrite.com/e/the-bloody-mary-festival-portland-tickets
6. Finders Keepers, Lincoln City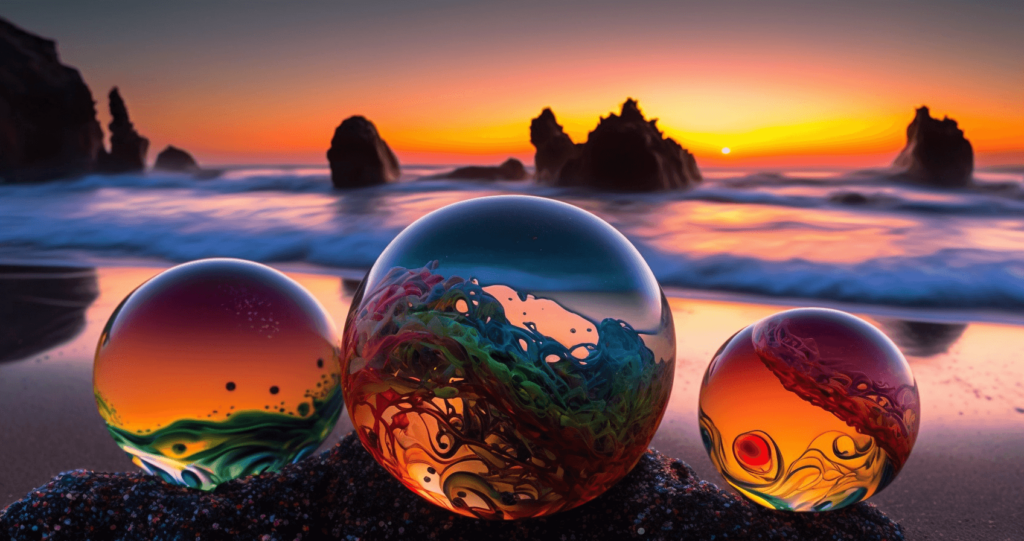 When: All Summer Long
What: Over 3,000 blown-glass treasures are hidden along Lincoln City's seven miles of sandy beach, made by local artisans. If you find a float, it's all yours. Each colorful ball is completely unique, secretly placed by "Float Faries" above the high tide line and below the beach embankment. If you need an excuse for a beach vacay, this is a perfect one.
Where: From Roads End to Siletz Bay beaches in Lincoln City.
Web: oregoncoast.org/glass-floats
7. The Gorge Hops and Hogs Festival BBQ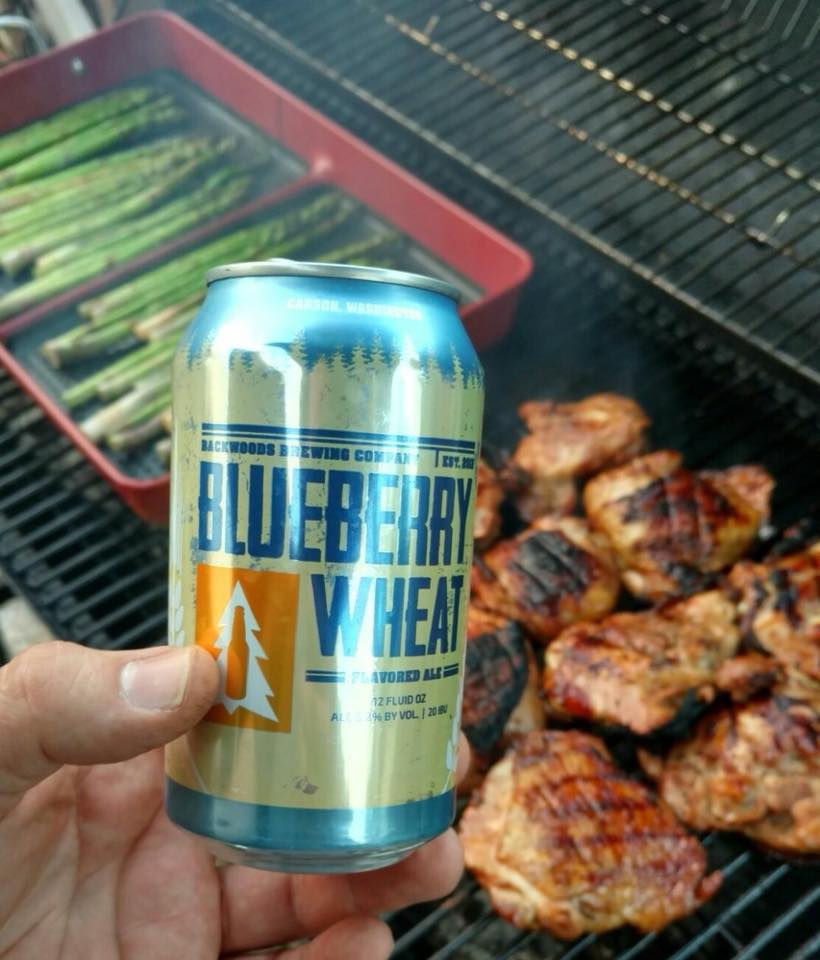 When: June 15
What: BBQ enthusiasts will fill Lewis & Clark Festival Park to enjoy the sights, sounds, and tastes of summer. The family-friendly BBQ extravaganza will feature a BBQ competition, People's Choice BBQ tasting, regional Craft Beer and wine, beer yoga, live music, food trucks, sponsor exhibits, backyard games, a kids' zone and more. It's a perfect setting for a day of BBQ, beer, and picnics. Bring your blankets or lawn chairs and enjoy! Admission to the park is FREE.
Where: Lewis & Clark Festival Park, The Dalles OR, 97058
Web: business.oregonfestivals.org/events/details/the-gorge-hops-hogs-fest
8. The Annual Gorge Ride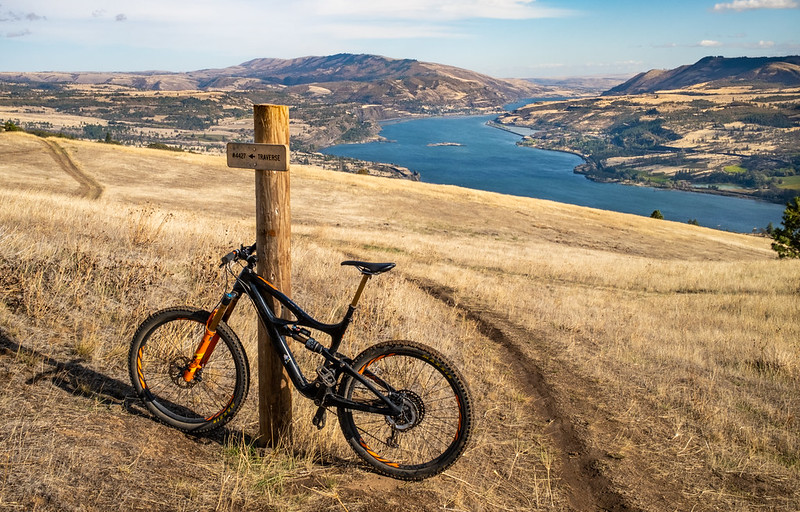 When: June 24
What: This scenic bike ride extends 19.25 miles along the Historic Columbia River Highway and State Trail west to the Senator Mark O. Hatfield West Trailhead, just east of Hood River, and then returns (a total of 38.5 miles). The course opens at 7 am, and closes at 4pm. Each participant will receive a raffle ticket; winners will be able to choose from items donated. In addition, participants that complete a survey at the end of the ride will be entered into a drawing for a jacket from Showers Pass. Go get yer peddling on!
Where: Day of Event registration will be from 7 to 10 AM at the Columbia Gorge Discovery Center: 5000 Discovery Dr, The Dalles, OR 97058
Web: hcrh.org/events/2023-gorge-ride
9. Takelma Gravel Grinder Ride and Squatchee Fest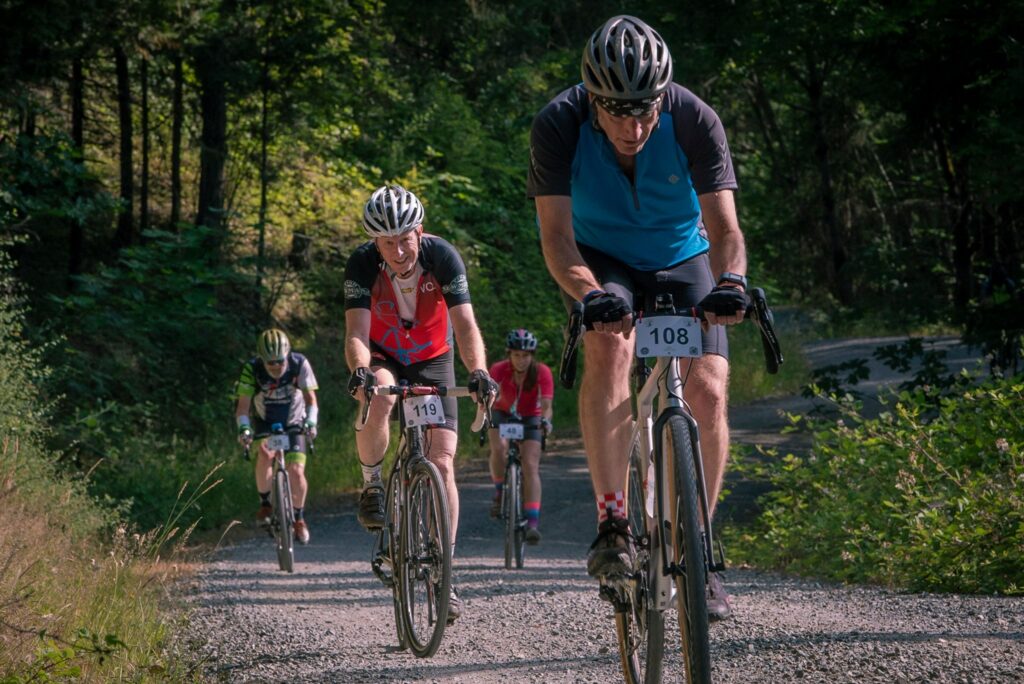 When: June 24
What: Seven Feathers Casino Resort, nestled among tall Douglas firs and pine trees just off of I-5 at exit 99 in Canyonville, is the beginning of the Takelma Gravel Grinder. Riders will choose between the 30-mile Decaf & 57-mile Bold routes. The ride begins by taking riders through the doors of the casino before rolling towards the town of Canyonville and onto rural, Tiller Trail Highway. Passing farm and ranch landscapes along the South Umpqua River, riders can return to relax at the Squatchee Fest with craft beer, food trucks, and live music.
Where: Seven Feathers Casino, Canyonville
10. Juneteenth Parade and Celebration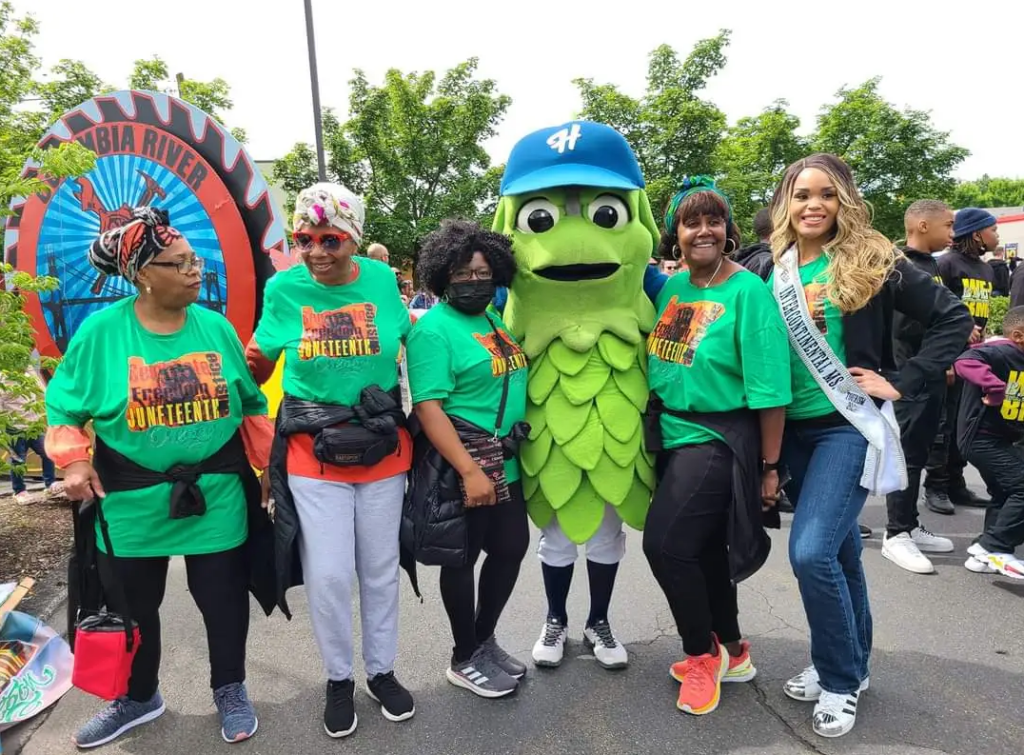 When: Jun 17-18
What: On September 22, 1862, President Abraham Lincoln issued the Preliminary Emancipation Proclamation effectively ending slavery on January 1, 1863, however, the Proclamation had little effect in the State of Texas until two and half years later. It was on June 19, 1865, that Union General Gordon Granger read General Orders No. 3 to the people of Galveston, Texas. In 2021 Juneteenth was made a Federal Holiday. A bill was also signed in Oregon for Juneteenth to become a State Holiday the following year in 2022. Celebrate Black History and support local businesses at this festival with live music, food vendors, raffles, and fun for kids and adults alike.
Where: Lillis-Albina Park, at north Flint Avenue and Russell Street, Portland, OR
Web: juneteenthor.com
11. Tigard Festival of Balloons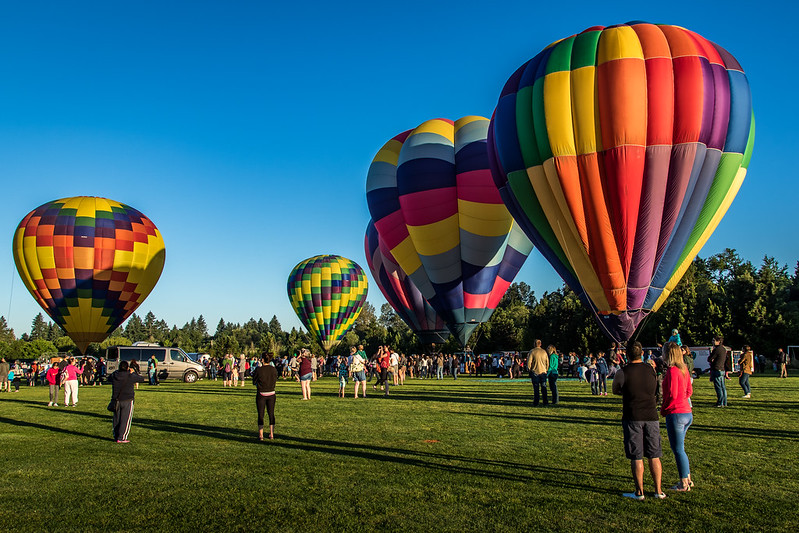 When: June 23-25
What: The Tigard Festival of Balloons in Oregon is a beloved annual event that paints the sky with vibrant colors and fills the air with a sense of wonder. As the early morning hours come alive with the hiss of gas burners, the festival grounds buzz with excitement. Families and friends gather to witness the mesmerizing hot air balloon launches, taking in the awe-inspiring sight of dozens of balloons taking flight. The festival offers a myriad of activities and entertainment, from live music and delicious food vendors to thrilling carnival rides and a dazzling night glow display.
Where: Cook Park, 8680 S.W. Durham Road, Tigard, OR
Web: tigardballoon.org
12. Jurassic World Live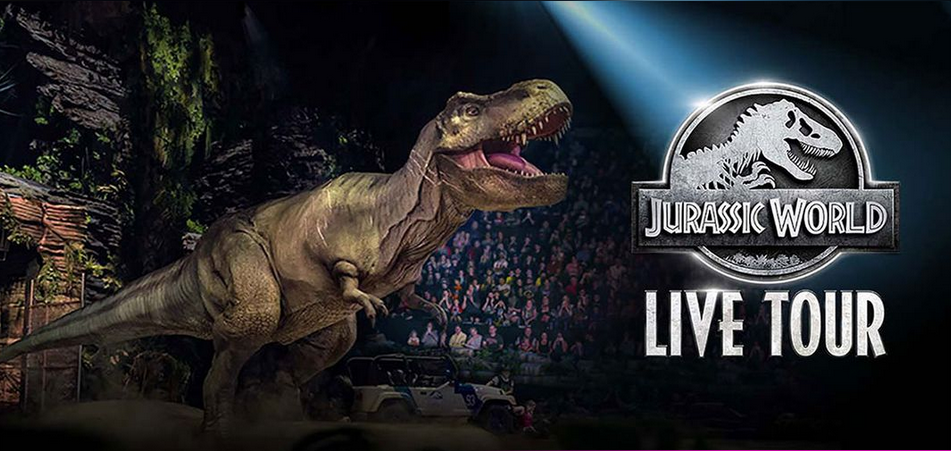 When: June 23-25
What: Have a wild time hanging out with the dinosaurs! With unrivaled arena production quality, Jurassic World comes to life against a backdrop of captivating scenery where dinosaurs from the iconic franchise, including fan-favorite Velociraptor Blue and a Tyrannosaurus rex more than 40 feet in length, take center stage. The production features more than 24 film-accurate, life-sized dinosaurs, with scale, speed, and ferocity, operated by animatronics and performers.
Where: Moda Center, Rose Quarter Arena, One Center Court, Portland, OR
Web: rosequarter.com/calendar-events/jurassic-world-live
13. Lincoln City Kite Festival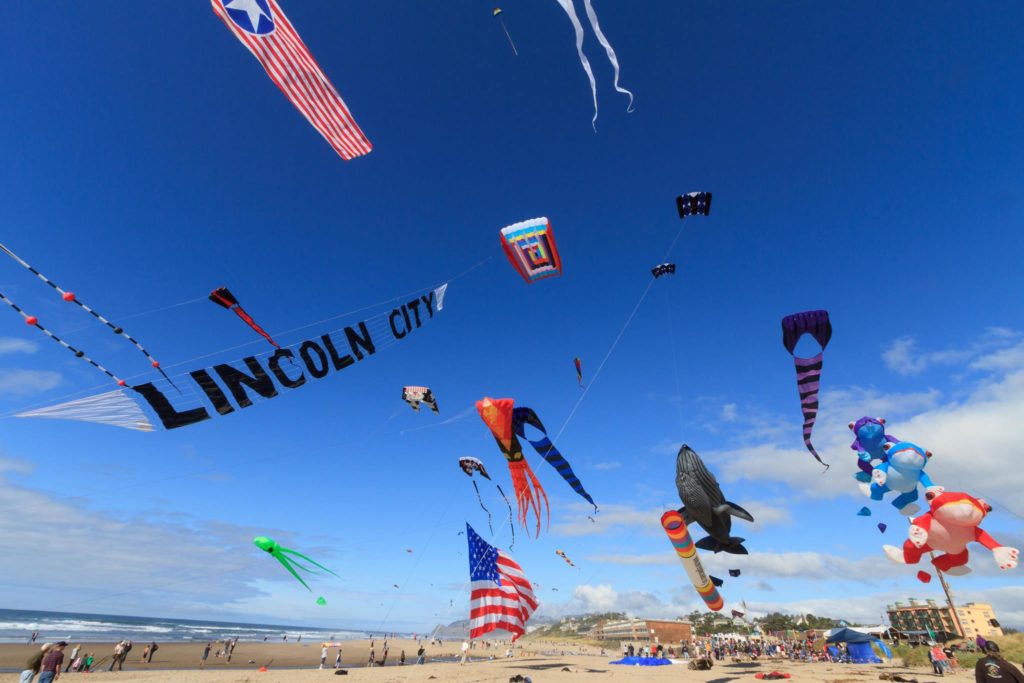 When: June 24-25
What: The whole family will be delighted at the Lincoln City Summer Kite Festival. Gaze up at huge, colorful octopuses swimming through the skies, whales breaching the clouds, and fast Rokkaku kites dancing through the air in loops and whorls. D-River Beach turns into one big, amazing party! Shuttles are available to bring you from designated areas throughout the city right down to where the fun is.
Where: D River State Recreation Site, Highway 101, Lincoln City
Web: oregoncoast.org/events/annual/summer-kite-festival
14. World Beat Festival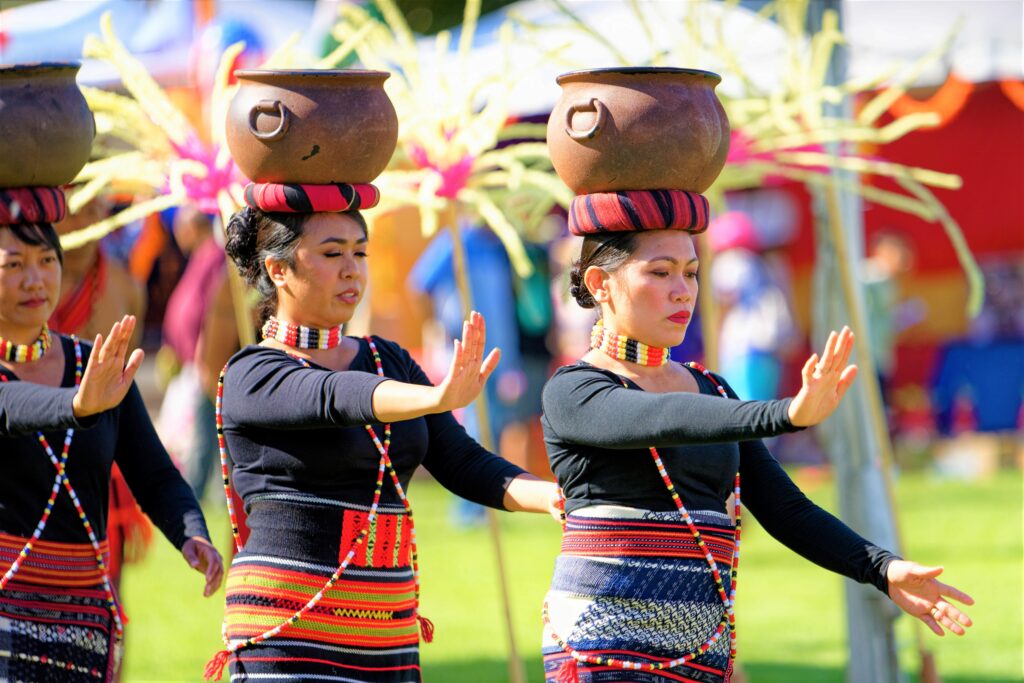 When: June 24-25
What: This year the annual festival is celebrating the Philippines! Join us in Riverfront Park where you can experience the music, dance, food and traditions of over 70 nations and cultures. Things kick off with a Children's Parade at 9:45 am on Saturday and will continue until Sunday evening. The vision of the Salem Multicultural Institute and the purpose of the World Beat Festival and World Beat Gallery are to create an environment of openness for all people.
Where: Riverfront Park, Salem, Oregon
Web: salemmulticultural.org/festival/world-beat-festival
Oregon Summer 2023 Events: July
15. Portland Waterfront Blues Festival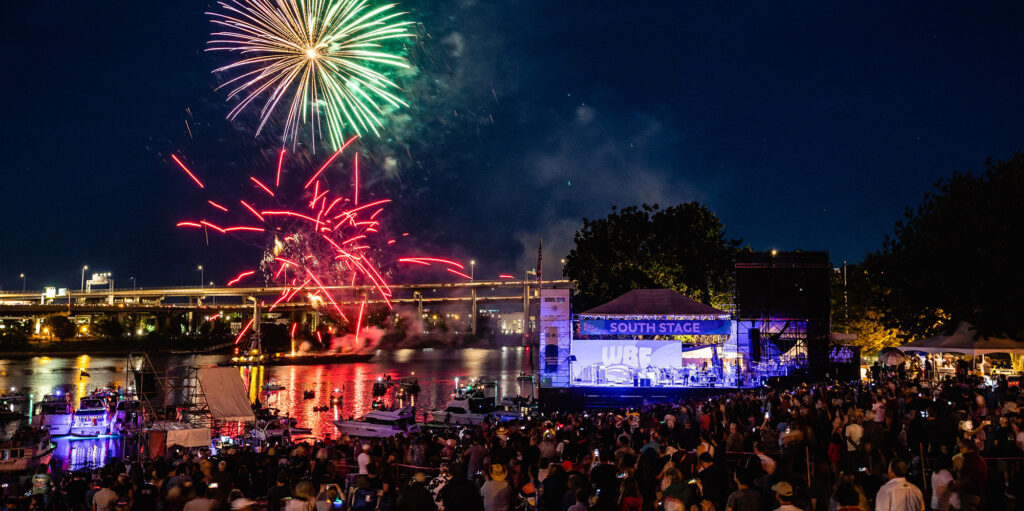 When: July 1-4
What: One of PDX's largest music festivals takes place for the 4th of July with all the best blues music and fun. Fireworks, dancing, river cruises, and great food abound. This year's lineup includes greats like Buddy Guy and Los Lonely Boys.
Where: 3121 S. Moody Ave., Suite 150, Portland, OR 97239
16. Molalla Buckeroo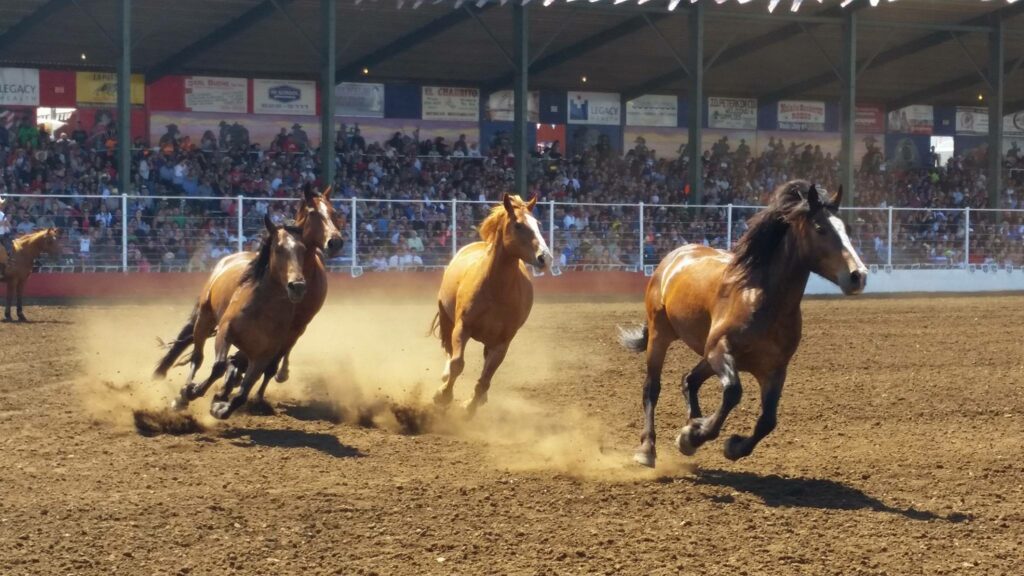 When: July 1-4
What: America's rodeos are living legacies of the working cowboy and cowgirl. The Fourth of July holiday is know as Cowboy Christmas in rodeo circles. Molalla's Buckeroo is one of the many that cowboys and other competitors have to choose from as the nation celebrates its birthday each summer. After over 100 years, this annual event puts on a spectacular party.
Where: 815 Shirley Street, Molalla, OR 97038
Web: molallabuckeroo.com
17. St. Paul Rodeo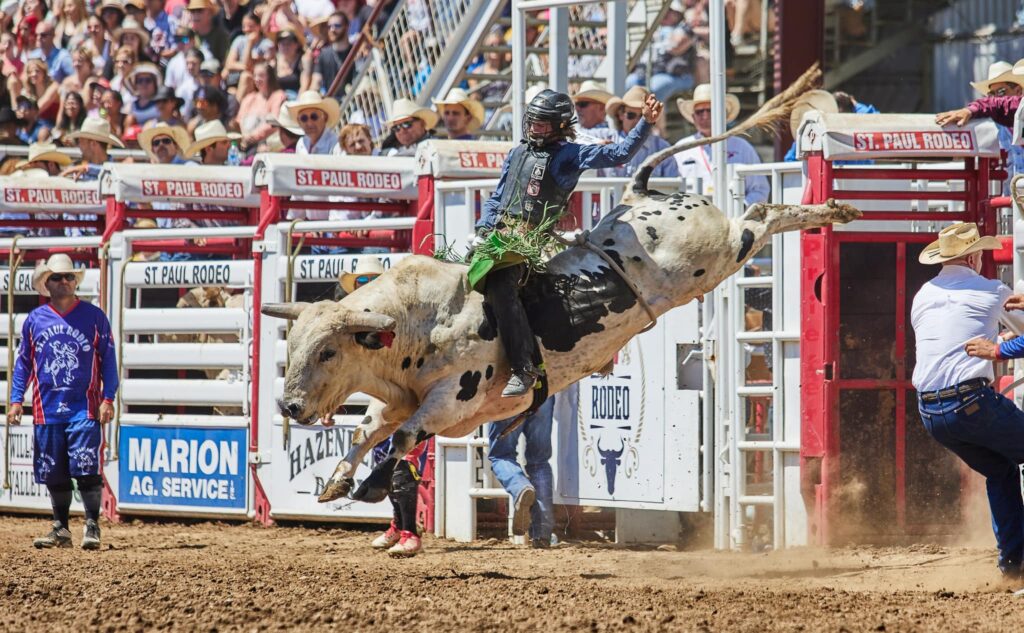 When: June30-July 4
What: In 1935, a group of local farmers and businessmen put their heads together to organize a rough and tumble Fourth of July celebration, and they put the word out that there was fun to be had and money to be won at the City Park in St. Paul Oregon. That first year fifty cowboys competed for a grand total of $500. From that humble beginning, the St. Paul Rodeo has become one of this nation's top rodeos with prize monies approaching $500,000, and nearly a thousand competitors.
Where: Main Street and Park Avenue N.E., St. Paul, OR
Web: stpaulrodeo.com/events/st-paul-rodeo
18. Oregon Country Fair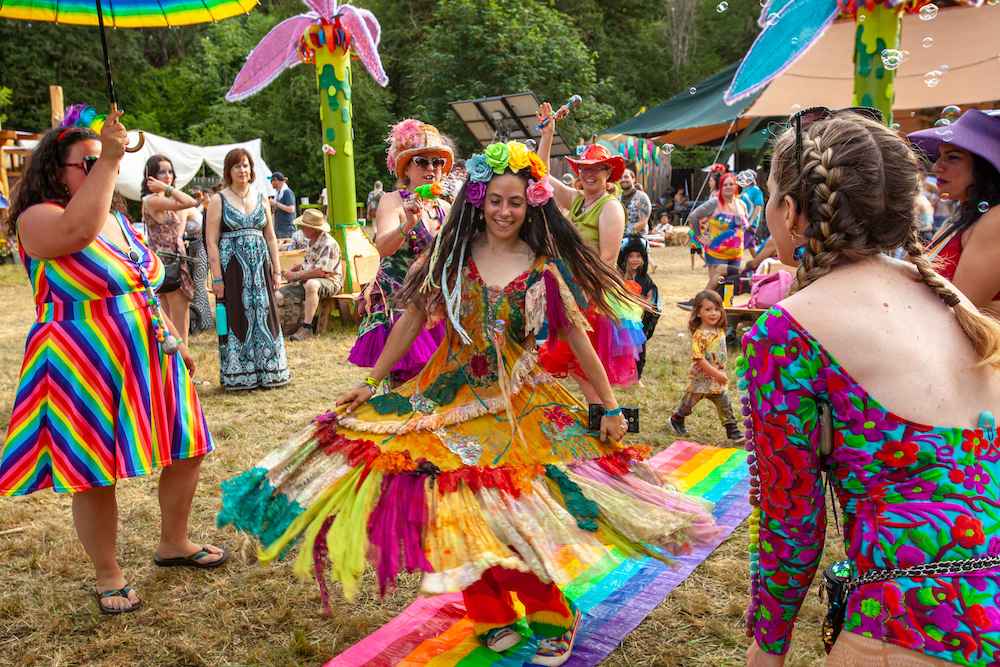 When: July 7-9
What: The Oregon Country Fair is a whimsical celebration that invites visitors to step into a realm of vibrant creativity, communal harmony, and immersive artistry. This annual event brings together a diverse community of artisans, performers, and free spirits from all walks of life. From mesmerizing live music and theater productions to interactive workshops and eclectic vendor booths, the fair embraces a spirit of inclusion, self-expression, and sustainable living.
Where: Veneta, Oregon
19. Sherwood Robin Hood Festival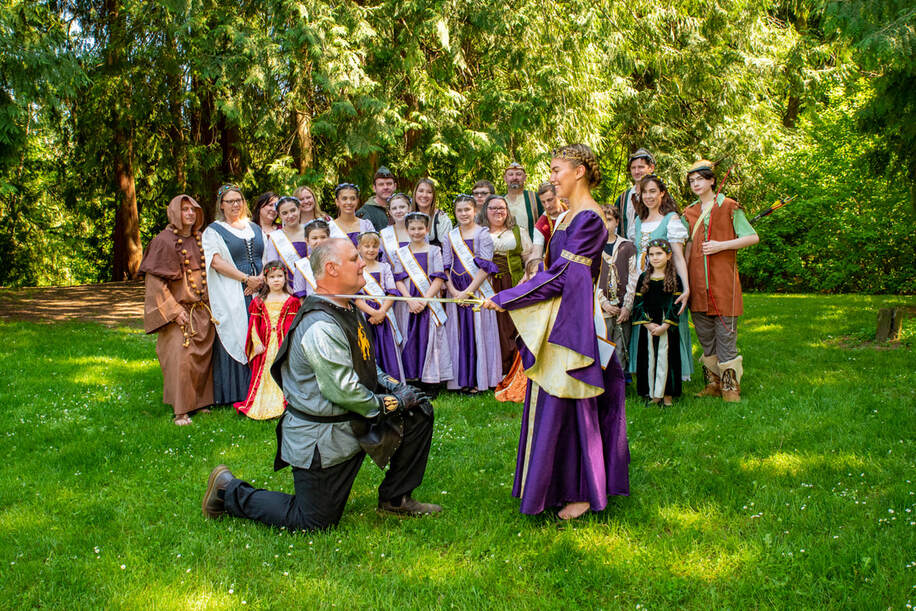 When: July 14-15
What: Hear ye, hear ye! The Sherwood, Oregon Robin Hood Festival is a delightful celebration that brings the legendary tales of Robin Hood and his merry band of outlaws to life. Held annually, this festival immerses attendees in a world of medieval merriment, enchantment, and camaraderie. The town of Sherwood transforms into Sherwood Forest, creating an immersive experience where visitors can step back in time. The festival features a variety of activities and attractions, including jousting tournaments, archery contests, and medieval reenactments that transport attendees to the days of old.
Where: Various locations across the city of Sherwood, Oregon
20. Miners' Jubilee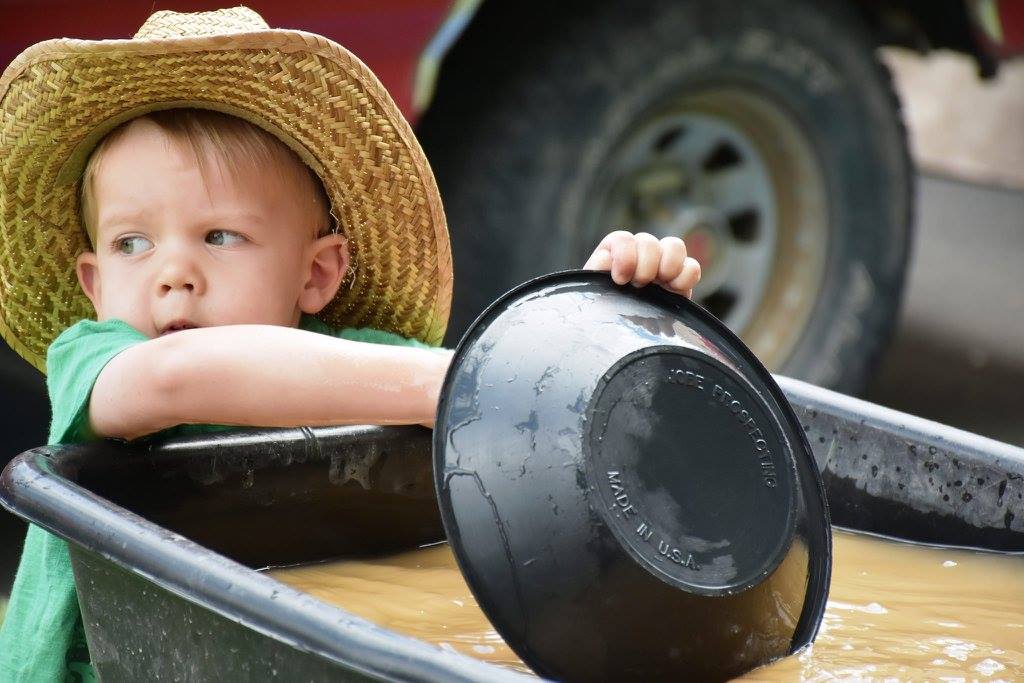 When: July 14-16
What: The Miners's Jubilee is a 3-day celebration of Baker County's gold mining heritage that has been held annually in one form or another since the late 1800s. The Jubilee makes the heritage and history of Baker County come to life with a parade, vendors in the park, a huge food court, sidewalk fair, mining demonstrations, and kids' activities. Bronc Riding Friday night and Bull Riding Saturday night, creates a full weekend of events that draws family and class reunions to
Baker City every year.
Where: Geiser Pollman Park, 1723 Madison Street, Baker City, Oregon
Web: minersjubilee.com
21. Portland Pride Festival and Parade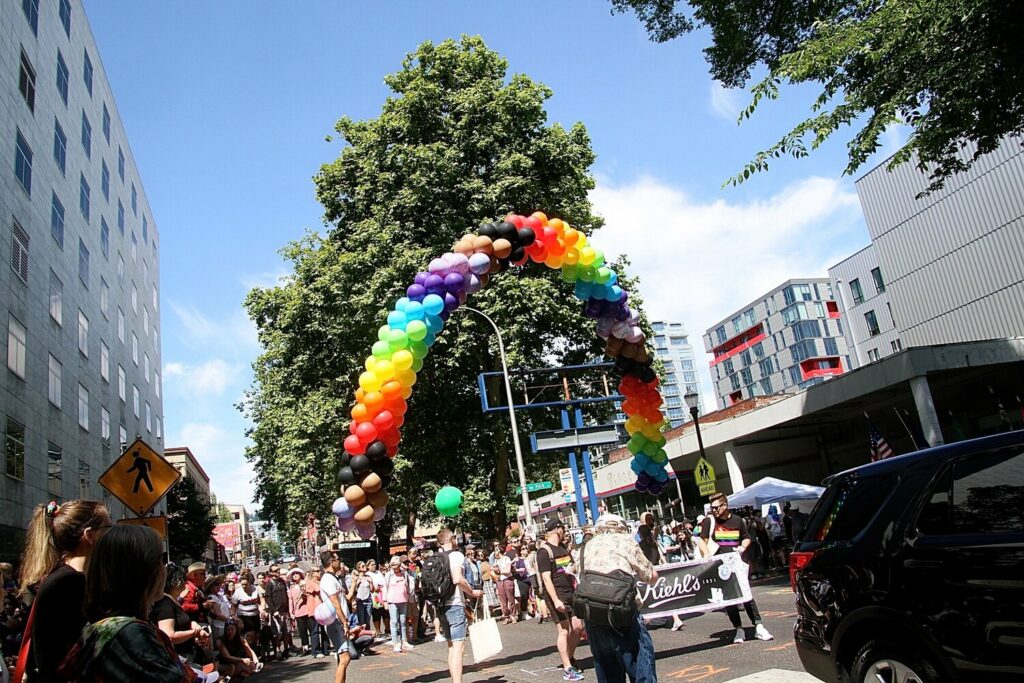 When: July 15-16
What: The Portland, Oregon Pride Festival and Parade is a vibrant and exuberant celebration that honors and uplifts the LGBTQ+ community while promoting equality, diversity, and love. Each year, Portland comes alive with a dazzling display of colors, joy, and unity as the city proudly hosts one of the largest Pride events in the Pacific Northwest. Following the parade, the Pride Festival takes center stage, offering a safe and inclusive space for attendees to engage with various exhibitors, food vendors, and community organizations.
Where: Tom McCall Waterfront Park, Portland
Web: portlandpride.org
22. Oregon Geo Fest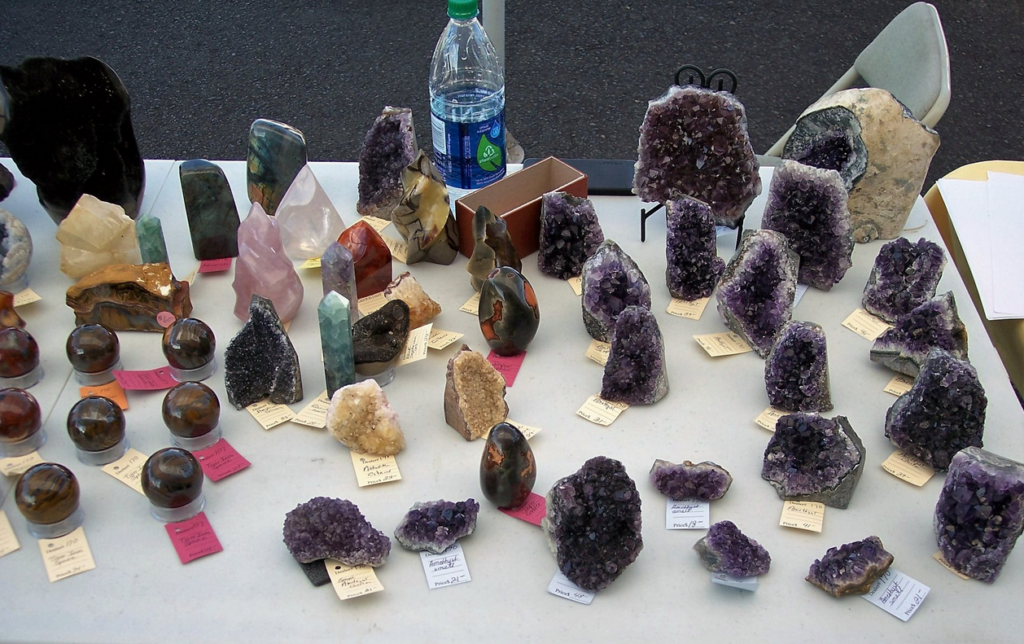 When: July 16
What: If you love rockhounding as much as we do, then this is the perfect event for you! Celebrate the mysteries and beauty of Mother Earth at this family friendly event filled with live music, prize drawings, food trucks, and kids' activities. Gems, minerals, fossils, and crystals from around the world will be offered in the many vendor tents.
Where: Broadway Center, 2100 West Broadway, Eugene, OR
Web: oregongeofest.com
23. 42nd Annual Cathedral Park Jazz Festival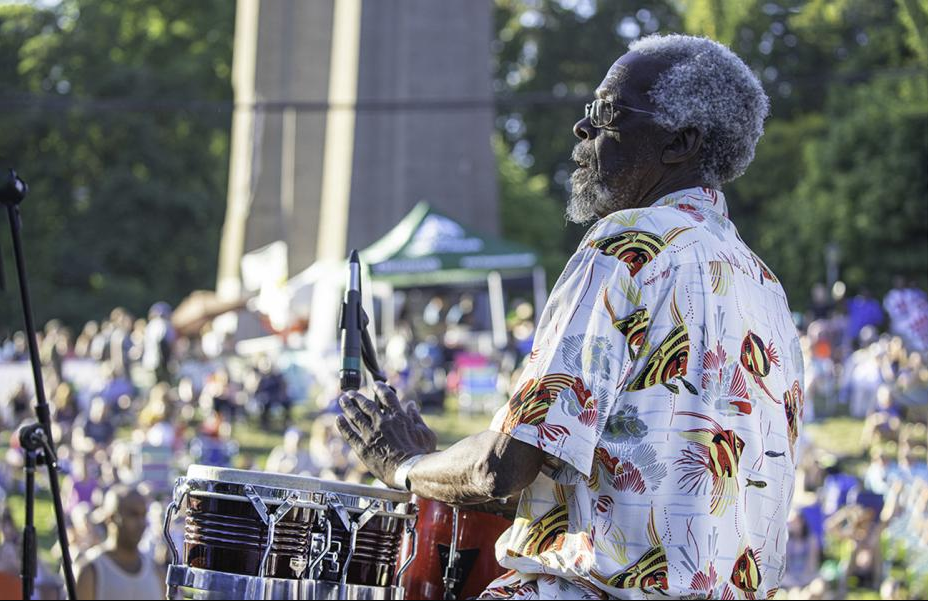 When: July 14-16
What: The Annual Cathedral Park Jazz Festival in Portland, Oregon is a beloved and iconic event that celebrates the rich heritage and vibrant sounds of jazz. Held against the breathtaking backdrop of Cathedral Park, nestled beneath the magnificent St. Johns Bridge, this festival has been enchanting music lovers for years. Spanning over a weekend, the festival showcases an impressive lineup of talented jazz musicians, both local and national, who take to the stage to deliver soul-stirring performances.
Where: Cathedral Park, St. Johns, Oregon
Web: jazzoregon.org/2023-festival
24. Pendleton Whisky Music Fest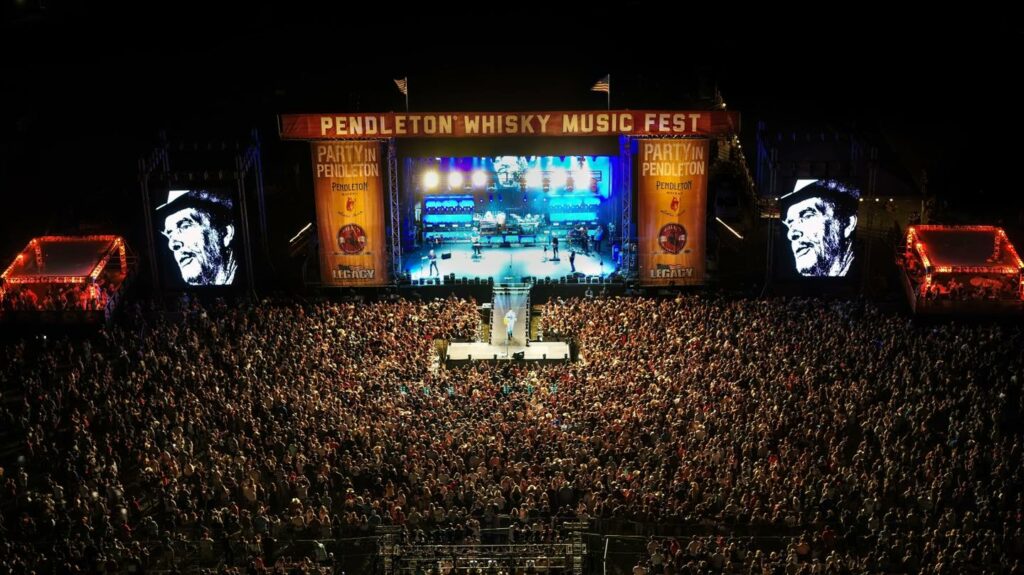 When: July 14-15
What: A massive party in Pendleton featuring live music, food, camping, brews, and of course, whisky! This year features artists Flo Rida, Kane Brown, and Niko Moon, among others.
Where: Pendleton Round-Up Grounds, Pendleton, Oregon
Web: pendletonwhiskymusicfest.com
25. Forest Grove Concours D'Elegance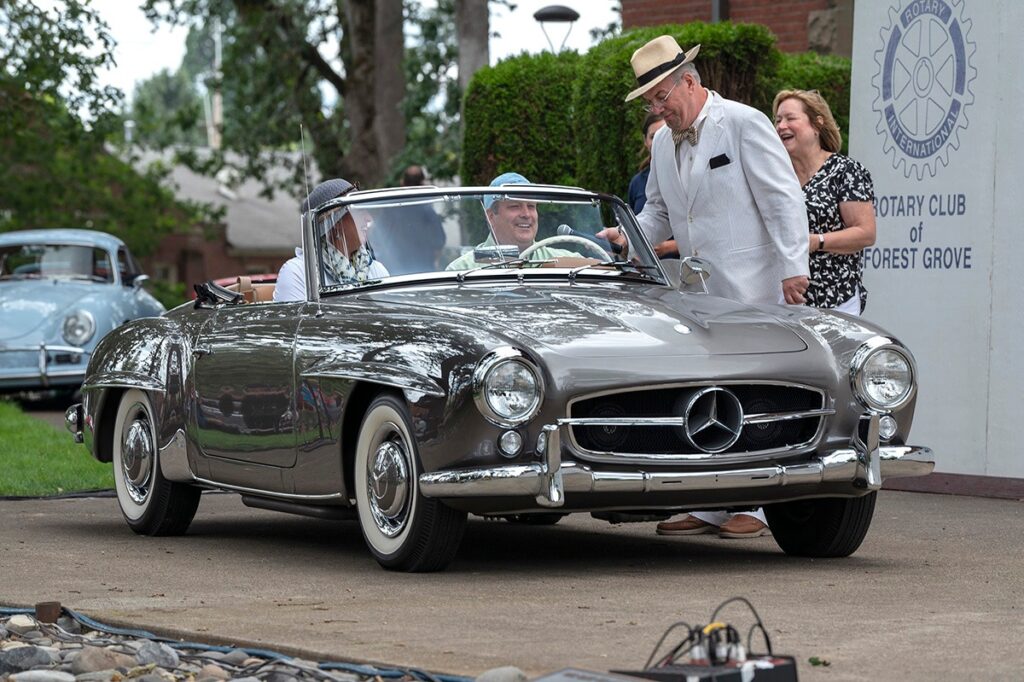 When: July 16
What: The car show of all car shows! For one summer Sunday of every year, the tree-shaded Pacific University Campus comes alive with hundreds of the most beautiful classic automobiles you'll ever see up close. Each year brings with it a different theme; 2023 features 70 Years of Corvette, 100 Years of MG, and Lancia.
Where: Pacific University Campus, 2043 College Way, Forest Grove, OR
26. Glide Sasquatch Festival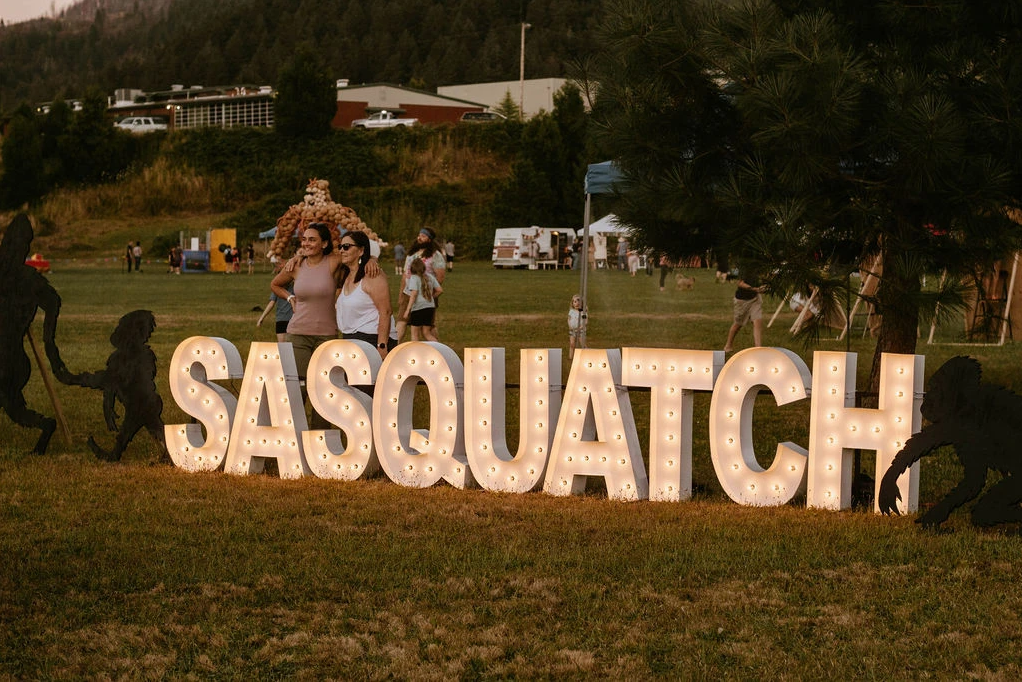 When: July 22
What: Is there anything more PNW than Bigfoot? Whether you're a believer or not, this festival is sure to impress. The Glide Sasquatch Festival is a celebration of summer and good times. The first Sasquatch Festival roared to life in 2022 with a turnout of more than 2,500 people in attendance, and this event was such a success it has been deemed a new tradition for the Glide community. Meet Bigfoot experts, join a scavenger hunt, and shop local artisan booths while enjoying live music and great food.
Where: 20490 Hwy. 138, Glide, OR
Web: glidesasquatchfestival.com
27. Washington County Fair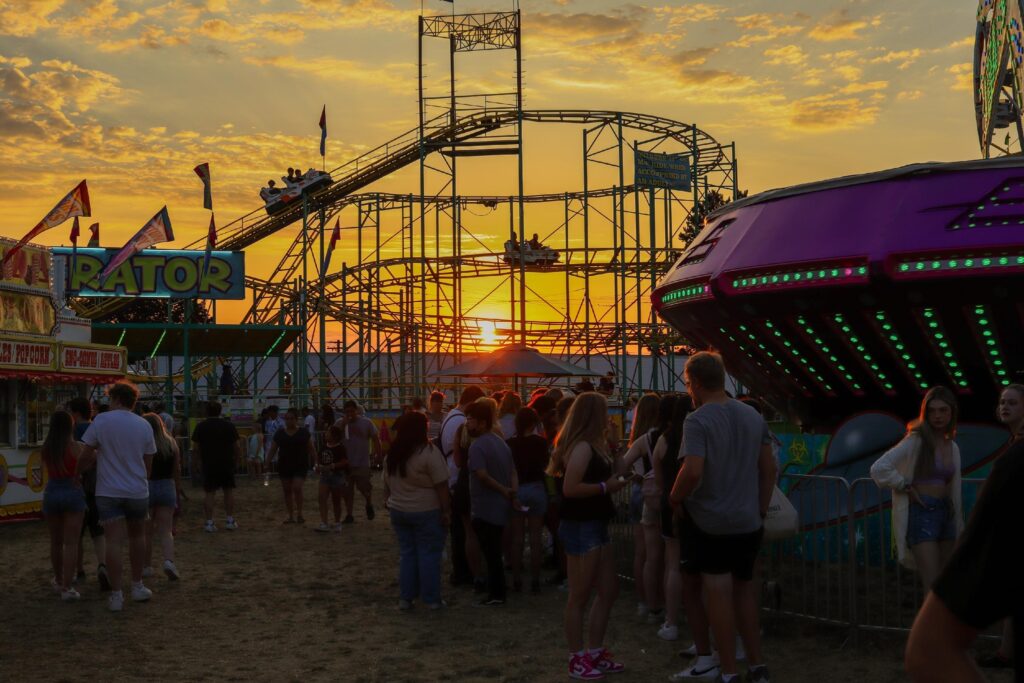 When: July 21-30
What: The Washington County Fair is a cherished annual event that captures the essence of community, agriculture, and family-friendly fun. Showcasing the region's agricultural heritage, the fair features a wide array of livestock exhibits, showcasing the finest animals raised by dedicated farmers. Visitors can explore the bustling fairgrounds, indulging in exhilarating carnival rides, savoring delicious fair food, and enjoying captivating live entertainment and a thrilling rodeo.
Where: Westside Commons, 801 N.E. 34th Ave., Hillsboro, OR
Web: bigfairfun.com
28. Salem Art Fair & Festival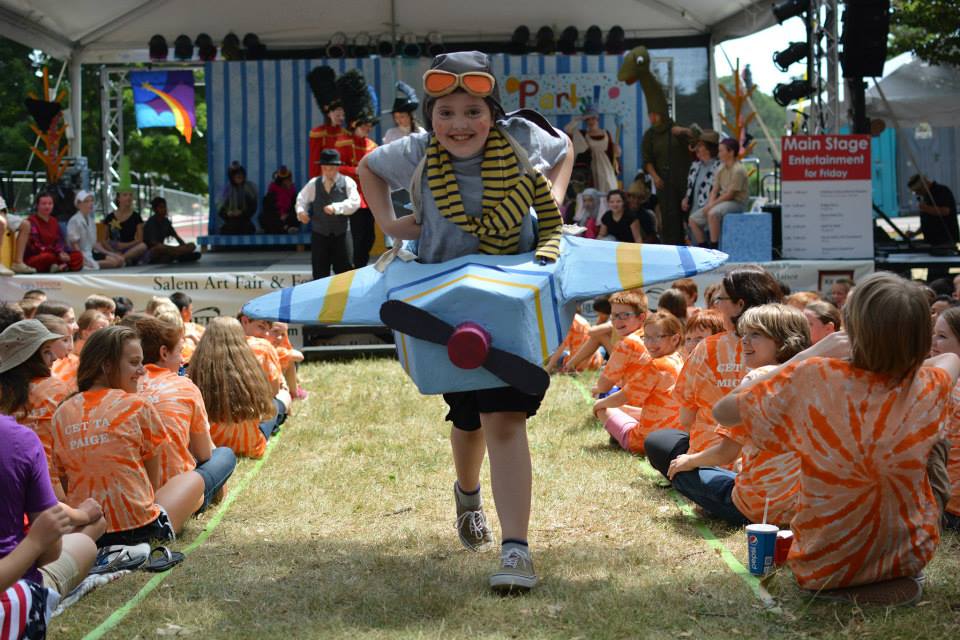 When: July 21-23
What: Attendees can wander through a diverse array of booths, admiring breathtaking paintings, sculptures, ceramics, jewelry, and more. Engaging with the artists themselves, visitors can gain insight into their creative processes and inspirations. Live music performances fill the air, adding a melodic backdrop to the visual feast. Interactive art activities, workshops, and delicious food offerings further enhance the festival experience. The Salem Art Fair & Festival is a celebration of artistic expression, fostering a sense of appreciation, inspiration, and connection among artists and attendees alike.
Where: Bush's Pasture Park, 600 Mission St. S.E., Salem
Web: salemartfair.org
29. Portlandia Mermaid Parade & Festival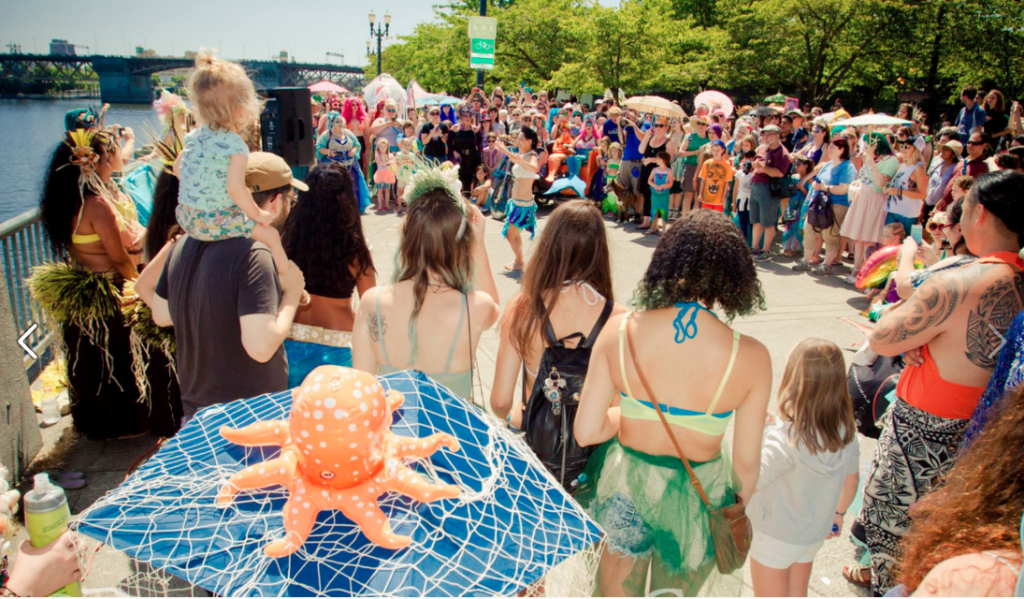 When: July 29
What: For six years, the Portlandia Mermaid Parade is and remains a free grassroots artistic event aimed at celebrating our community connection to Portland's rivers, port history as well as celebrating all things mermaid and water myth related. There is no registration process required to participate in the parade. This event is for all ages, and is free to participate in. All you need to do is dress up, and show up!
Where: Location to be announced. Follow their Facebook page to stay up to date.
Web: portlandiamermaidparade.com
30. Santiam Summerfest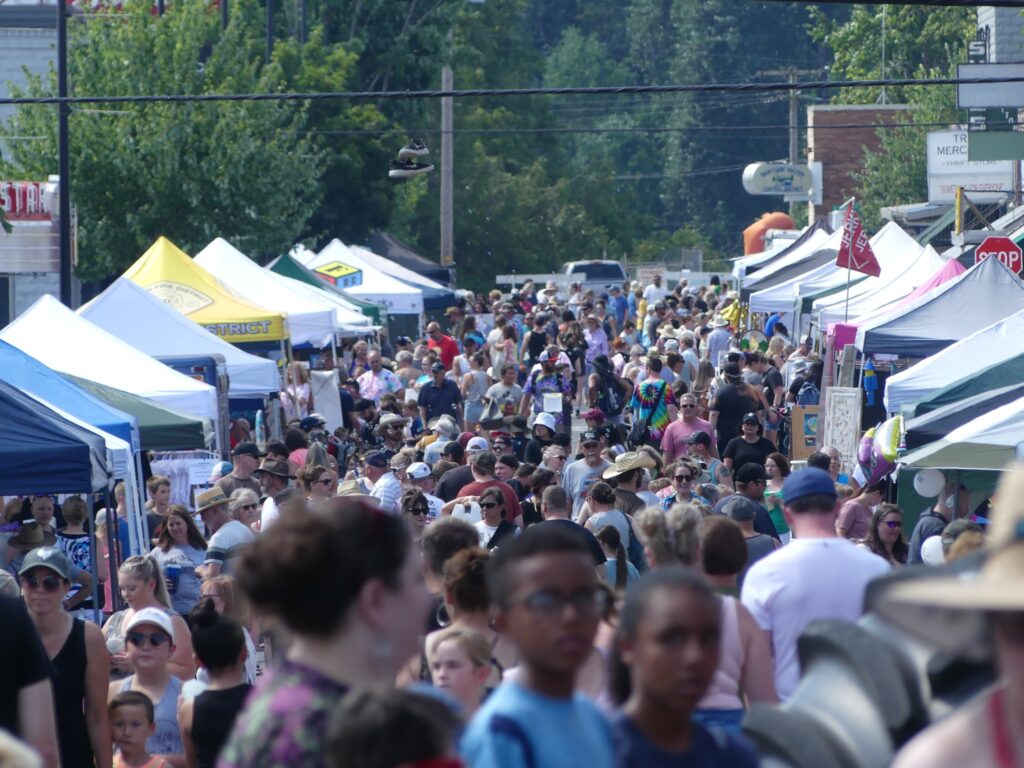 When: July 30
What: This vibrant, annual street fair has more than 100 participating vendors including area businesses, retailers, organizations, churches, artisans, culinary creatives and more. Enjoy live music, food, and brews all day long in the entertainment area. There's a Family Fun Zone including a petting zoo, sports, games and activities for the whole family. Don't miss the Big Boys Toys attraction featuring construction, forestry, emergency services, motosports, equipment and more.
Where: Historic Downtown, 3rd Ave, Stayton, OR
Web: facebook.com/SantiamSummerFest
Oregon Summer 2023 Events: August
31. Oregon Jamboree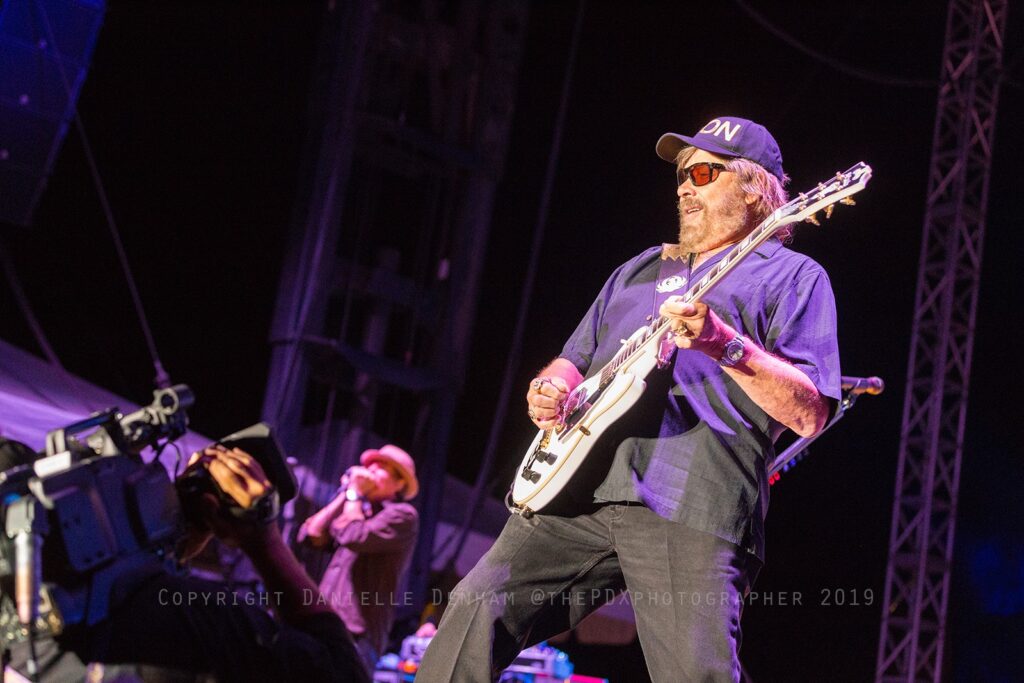 When: August 4-6
What: The Oregon Jamboree descends upon the city of Sweet Home for one weekend every summer, and it's a nonstop country music party. This year welcomes Lynyrd Skynyrd, Cody Johnson, and Parker McCollum as headliners, but artists are performing all day on one of three stages. Enjoy hundreds of vendors, lots of beer, and great food!
Where: Sweet Home, Oregon
Web: oregonjamboree.com
32. Pickathon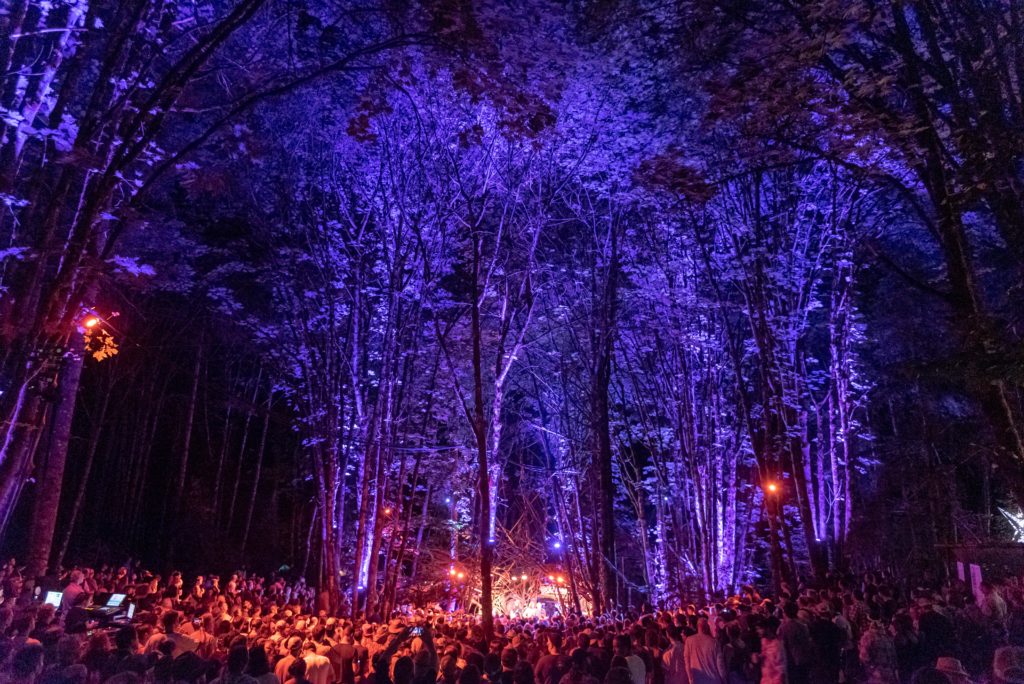 When: August 3-6
What: If you've never been, you'll understand the minute you set foot on the Pendarvis Farm. Each unique natural setting becomes a festival "Neighborhood" where music, arts, and culture are fantastically integrated into the landscape and are utilized based on the time of day to keep people out of the sun. Part experimental music festival, part lesson in environmental sustainability, all family friendly. Pickathon is a magical vibe of music and nature interwoven with body & wellness, comedy, visual art, literature, family programming, artisanal food, craft beer, spirits, and more.
Where: 16581 SE Hagen Rd., Happy Valley, Oregon 97086
Web: pickathon.com
33. Dunefest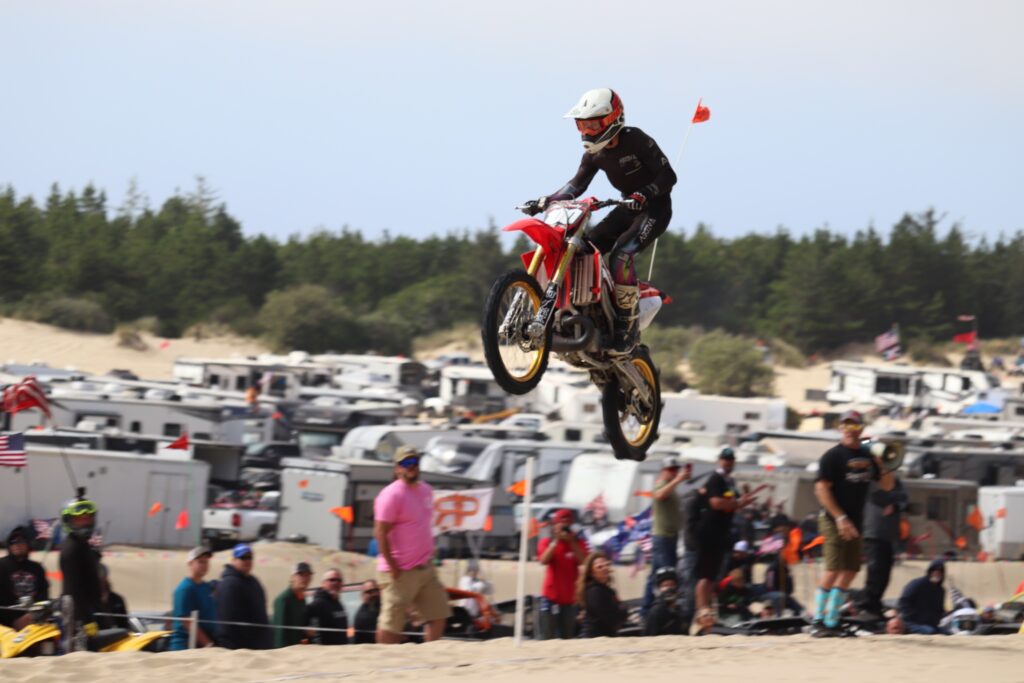 When: August 8-13
What: Kick up some sand for this huge celebration of sandsports! Do you love waking up to the sounds and smells of four-stroke engines? Load up the sand-rail and hit the road for the Oregon Dunes. Camping, vendors, racing, exhibition, family events, night-riding, and more.
Where: Winchester Bay, Oregon
Web: dunefest.com
34. Annual Nesika Illahee Pow-Wow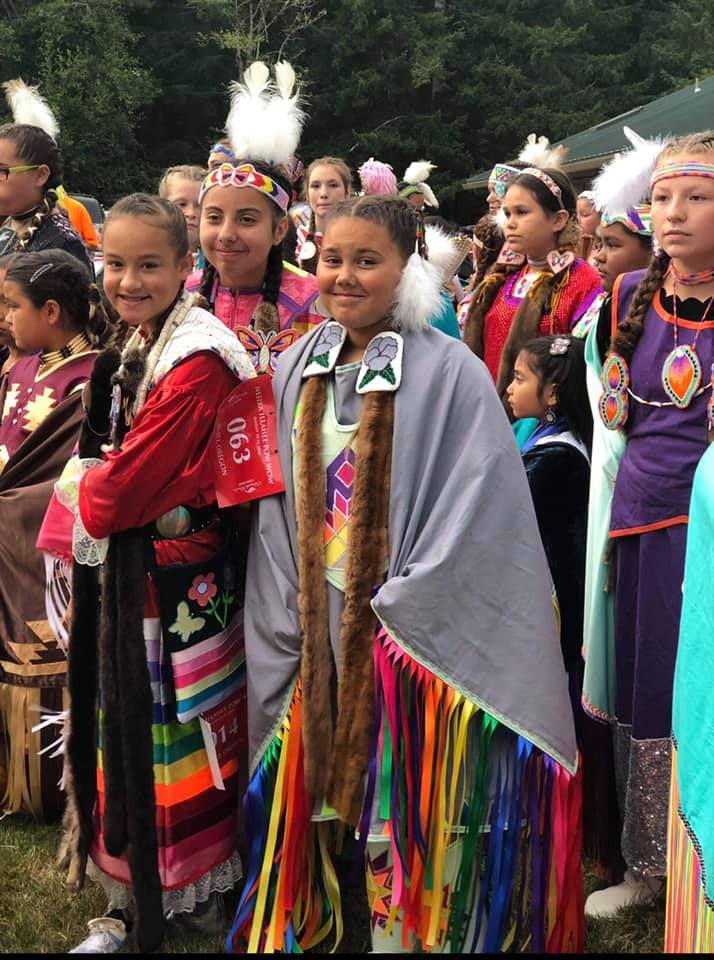 When: August 11-13
What: Every summer during the second weekend in August, Native & non-native people from all over the United States gather to take part in the annual Nesika Illahee Pow-Wow. On display are traditional dancing, drumming, and singing from all over Indigenous America and the world. The gathering has an array of vendors that represents the many facets of Indigenous American Arts, Crafts and Cuisine. Come join the celebration!
Where: Pauline Ricks Memorial Pow Wow Grounds, Siletz, Oregon
Web: ctsi.nsn.us/heritage/pow-wow
35. Junction City Scandinavian Festival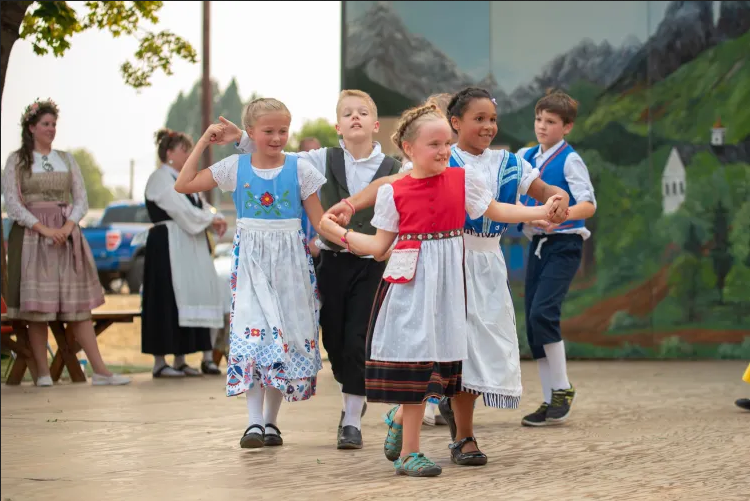 When: August 10-13
What: Velkommen! This annual Scandinavian Festival is a beloved cultural celebration that honors the rich heritage and traditions of Scandinavian countries. The festival offers a wide range of activities and attractions that showcase the unique customs, art, music, and culinary delights of Norway, Sweden, Denmark, Finland, and Iceland.This is a joyous celebration of Scandinavian heritage, fostering a sense of community, cultural exchange, and appreciation for the traditions that have shaped this vibrant part of the world.
Where: 195 W 5th Ave, Junction City, Oregon
36. Englewood Forest Festival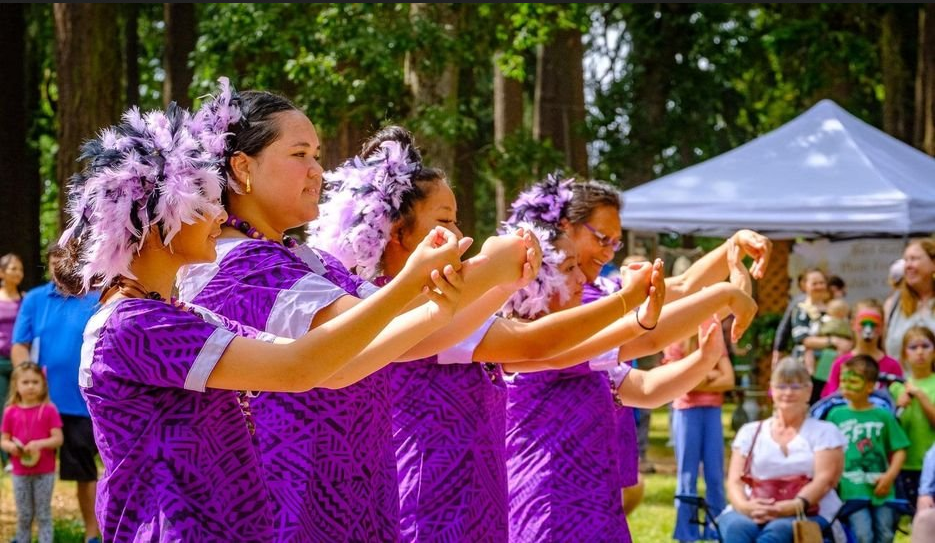 When: August 12
What: The Englewood Forest Festival celebrates the talents of local artists, craftspeople, and performing artists. The community celebration takes place in Salem's historic Englewood Park where friends and neighbors reconnect and support each other. The festival audience draws visitors from the Salem area as well as tourists from other states. Englewood Park has a splash pad, 2 playgrounds in a forested setting with hundreds of mature Oregon white oaks and Douglas fir trees. Expect local artist vendors, family-friendly art and environmental activities, 6 hours of entertainment on 2 stages, food trucks, and more!
Where: Englewood Park, Salem, Oregon
Web: englewoodforestfestival.org
37. World Naked Bike Ride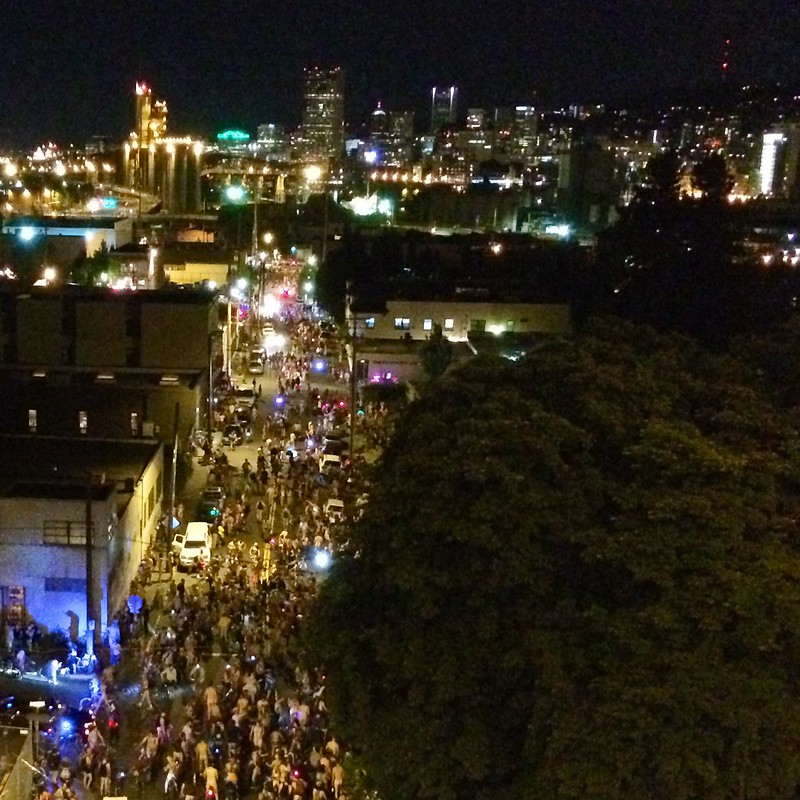 When: August 12
What: One day out of the year, thousands of folks descend on Portland to pedal though the city in the buff. Join them, or just arrive as a spectator…the choice is yours!
Where: Start location to be unveiled at a later date, so keep checking the website.
Web: pdxwnbr.org
38. North Plains Elephant Garlic Festival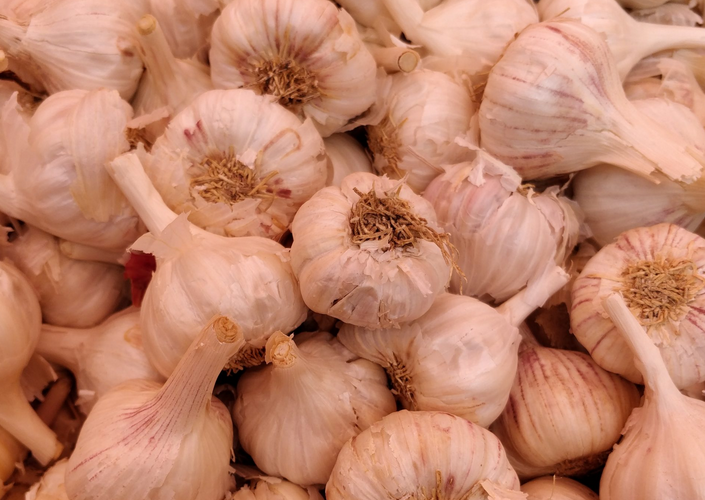 When: August 11-13
What: This uniquely stinky and aromatic event celebrates the wonders of this oversized, pungent bulb! Held in the town of North Plains, the festival draws both locals and visitors who come together to revel in all things garlic. The star of the show, elephant garlic, takes center stage with its mild yet distinctive flavor. Festival-goers can savor an array of delicious garlic-infused culinary creations, from garlic bread and garlic fries to garlic ice cream and even garlic-themed beverages. The festival features live music, entertaining performances, and a bustling marketplace where vendors showcase an assortment of garlic-inspired products, local crafts, and fresh produce.
Where: Jessie Mays Community Center, 30975 NW Hillcrest St., North Plains, Oregon
Web: funstinks.com
39. 44th Annual Covered Bridge Bicycle Tour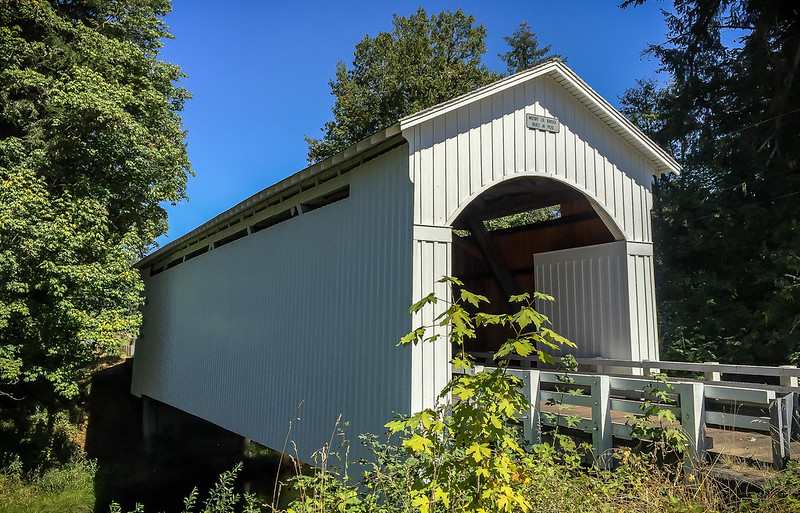 When: August 13
What: All ages and bicycle experience levels are invited to join this one-day cycling event in the Mid-Willamette Valley, offering fun, fitness and the excitement of other cyclists as the group rides past several historic covered bridges. With 5 different route options, aid stations with water and snacks, and mechanical support on call, cyclists will be able to enjoy the rolling hills and scenery of the Willamette Valley. The shortest route is 25 miles and the longest reaches the "century" mark at over 100 miles.
Where: Because of different route options, starting locations vary. Visit their website for more details.
Web: members.mvbc.com/event-5102133
40. Eastern Oregon Beerfest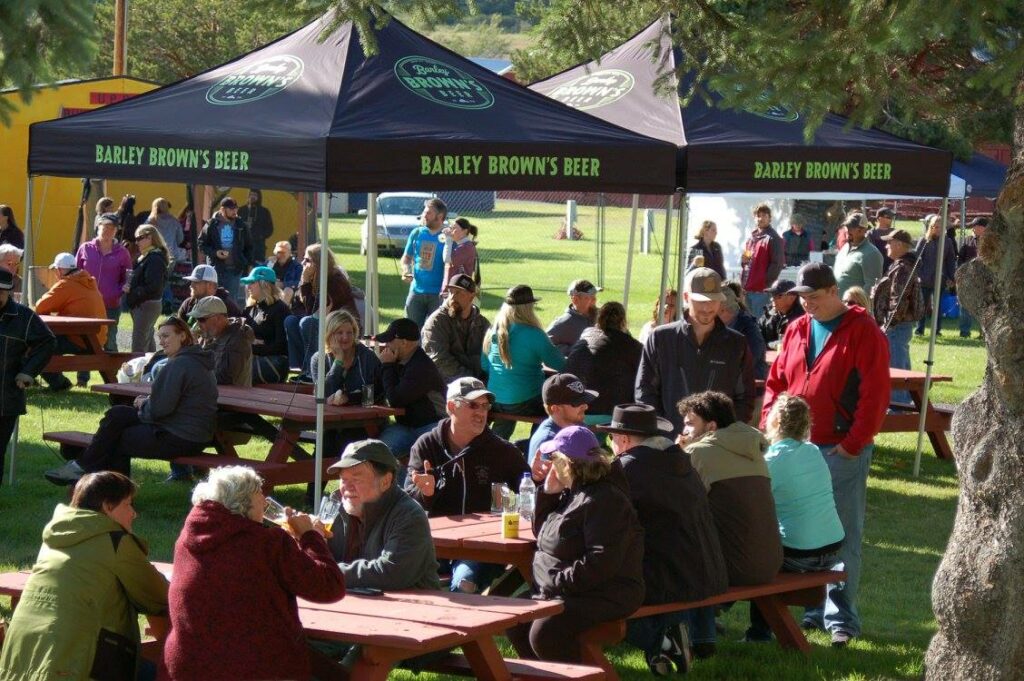 When: August 18
What: The 2023 Eastern Oregon Beer Festival will feature beers from breweries across Eastern Oregon, the Pacific Northwest, and beyond! Live music, local crafts, great food and Q&A's with brewers are all part of the biggest and best craft beer festival in Eastern Oregon. Everyone who purchases a Tasting Pass receives a commemorative tasting glass. Proceeds from this event will go towards community and business development, community events, and beautification projects
Where: Union County Fairgrounds, 3604 N 2nd St., La Grande, Oregon
Web: eobeerfest.org
41. Woodburn Fiesta Mexicana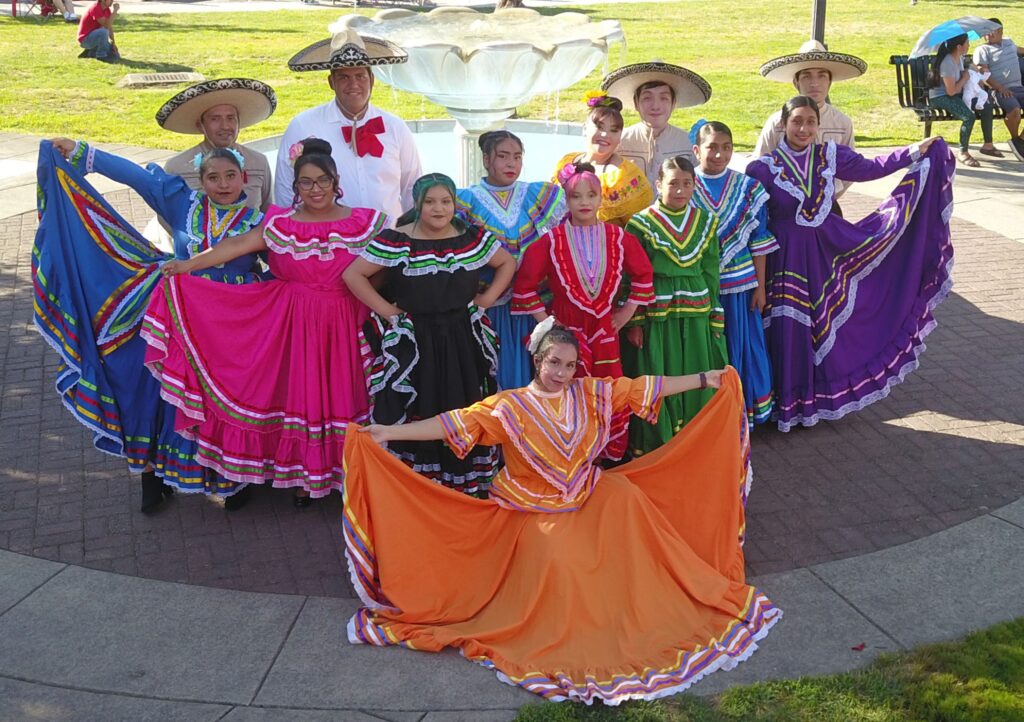 When: August 18-20
What: Viva! Celebrate everything Mexican culture has to offer in this amazing, family-friendly event. Expect 60+ Vendors, a futbol tournament, parade, Lucha Libre, lotteria, live music & performances, a carnival… and more!
Where: Legion Park, 1385 Park Ave. Woodburn, Oregon
Web: woodburn-or.gov/community-services/page/woodburn-fiesta-mexicana
42. Banks BBQ and Truck & Tractor Pull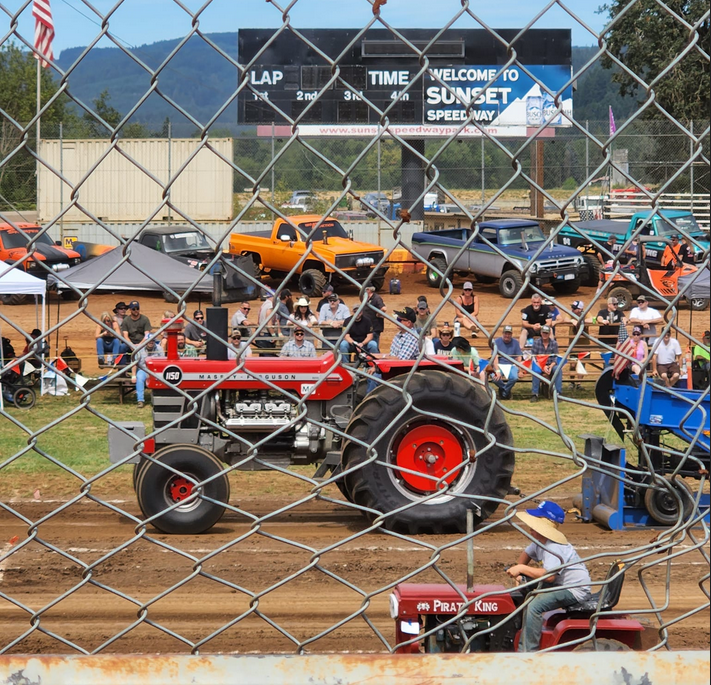 When: August 18-20
What: For more than 70 years, the small town of Banks has been inviting the public for a weekend full of good ol' country fun! The 77th Annual Banks BBQ, Truck & Tractor Pull kicks off Friday evening with a Poker Tournament and Beer Garden. The big fun begins on Saturday, with a pancake breakfast, car show, truck & tractor pull. On Sunday there's a parade, some famous BBQ, kids activities, the combine destruction derby, and a lot more.
Where: Sunset Park, Banks, Oregon
Web: bankssunsetpark.com
43. Albany Scottish Festival & Highland Games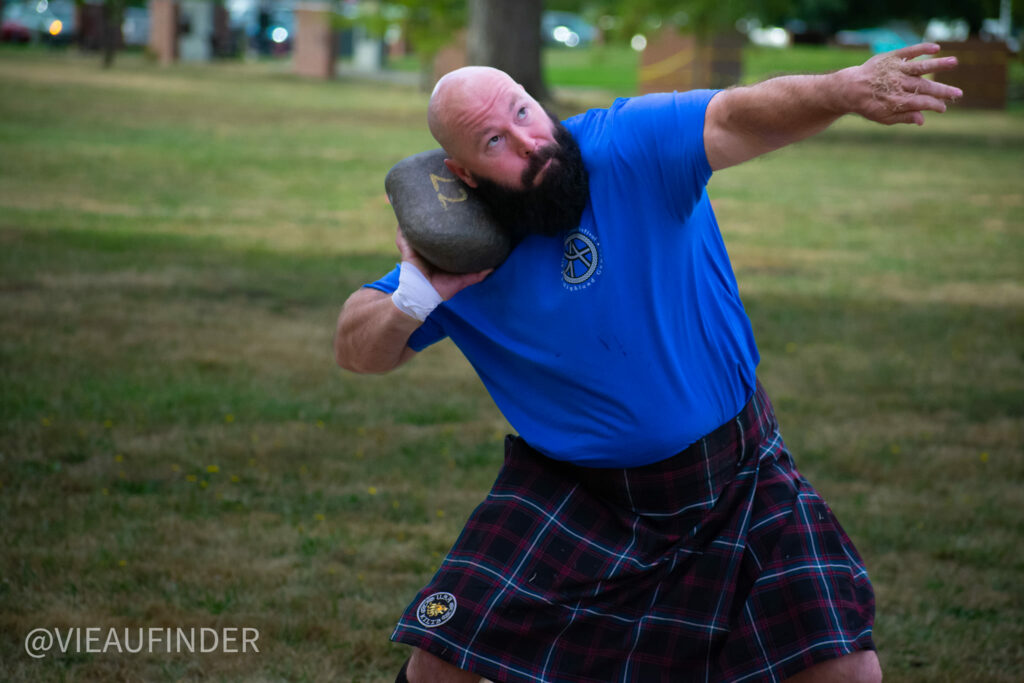 When: August 19
What: This festival showcases a diverse range of activities and events that capture the true spirit of Scotland. Visitors can witness thrilling Highland Games competitions, where kilted athletes showcase their strength and skills in events like caber tossing, hammer throwing, and stone put. The festival grounds resonate with the sounds of bagpipes and lively Celtic music, performed by talented musicians and bands. Bring your clan and enjoy the experience.
Where: Timber-Linn Memorial Park, 900 Price Rd SE, Albany, OR
Web: fireandicecelticevents.voog.com/albany-scottish-festival
44. PDX Adult Soap Box Derby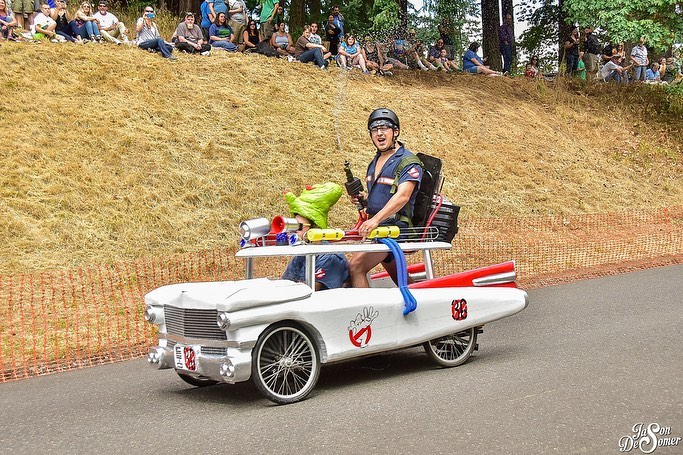 When: August 19
What: This unique and whimsical derby brings together participants who design and build their own gravity-powered, non-motorized vehicles to race down a designated course. Spectators line the race route, cheering on the fearless drivers as they navigate twists, turns, and obstacles, with each run promising moments of excitement and laughter. The event fosters a sense of camaraderie among participants, who often form teams and engage in friendly rivalries.
Where: Mt. Tabor Park, Portland, Oregon
Web: soapboxracer.org
45. Northwest Art & Air Festival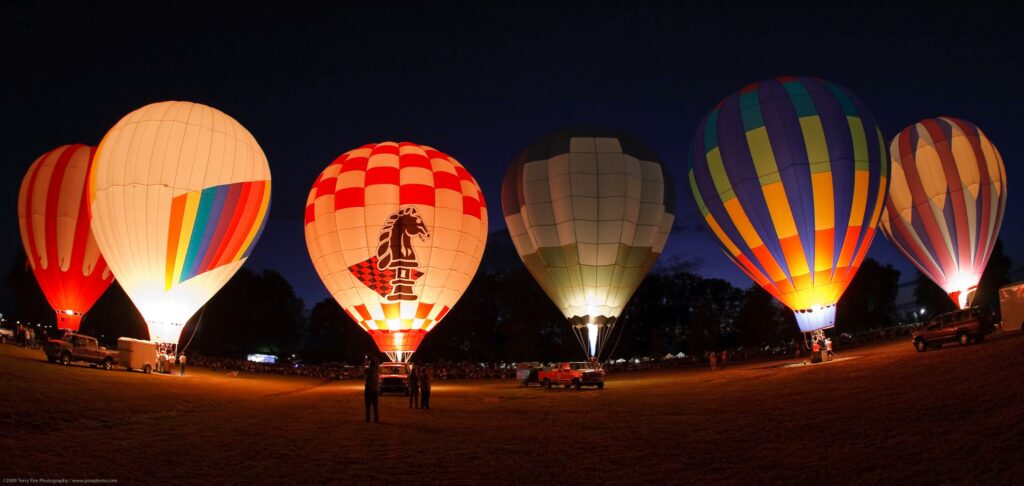 When: August 25-27
What: The Northwest Art & Air Festival is a truly unique event. Early in the morning (weather permitting), colorful hot air balloons launch from Timber-Linn Park for flights around the Albany area. On Friday night, balloonists ignite their burners and let the colors of their balloons shine at the gorgeous Night Glow event. Artists fill the grassy meadows of Timber-Linn Park with a wide variety of artwork; food vendors, a family zone, festival stage performances, car show, and beer, wine, and cider stands are a few things to enjoy. Saturday night enjoy the concert in the amphitheater, and watch the balloons lift off Sunday morning.
Where: Timber Linn Park, 900 Price Rd SE, Albany, Oregon
Web: cityofalbany.net/parks/events/nwaaf
46. Viking Beer Fest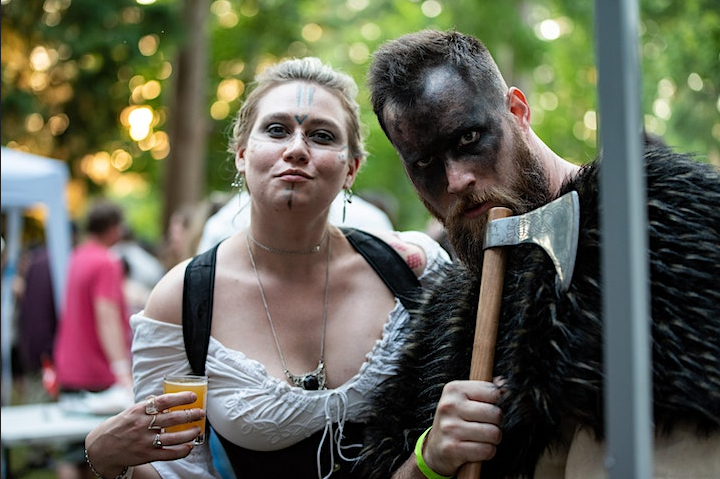 When: August 25-26
What: Embark on a mesmerizing journey to the heart of Viking heritage at the 2023 Viking Beer Fest, where frothy brews and Nordic traditions meld into a singular, unforgettable experience! Revel in the exhilaration of last year's sold-out festival with ancient Nordic customs and demonstrations, live, heart-pounding combat, exquisite Scandinavian food, exclusive festive brews, music, and activities.
Where: 8800 SW Oleson Road, Portland
Web: eventbrite.com/e/viking-beer-fest
47. Oregon State Fair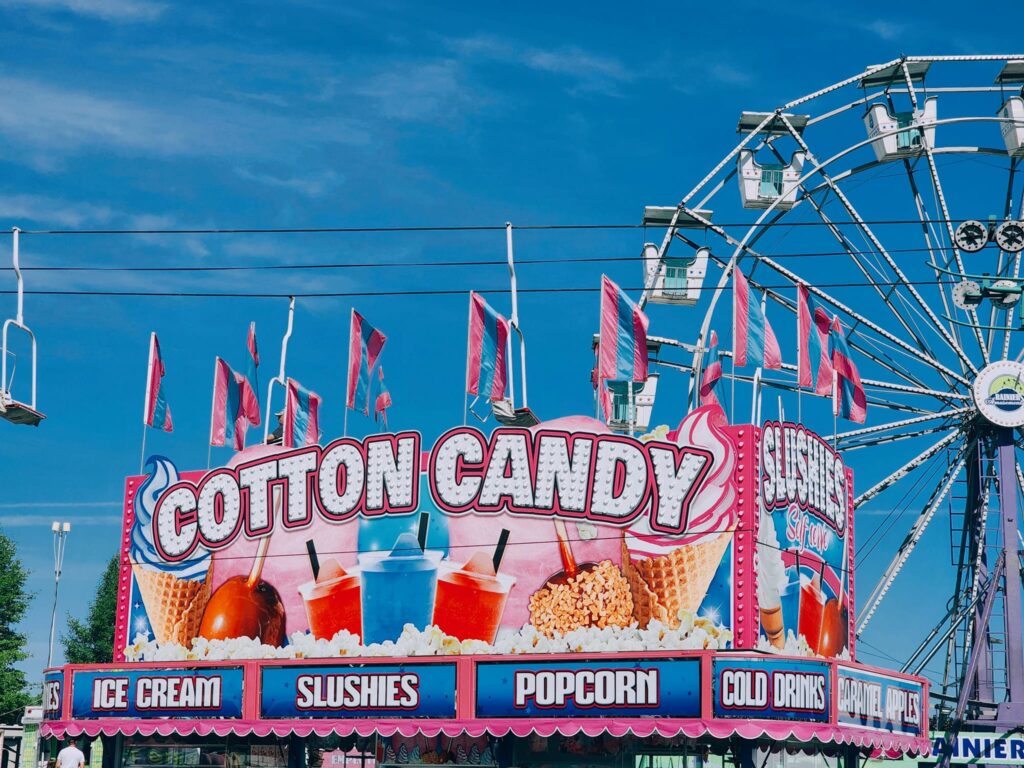 When: August 25-September 4
What: The Oregon State Fair is a grand and time-honored event that brings together people from across the state to celebrate the diverse offerings of Oregon. Held annually, the fair serves as a showcase of agriculture, industry, entertainment, and community. Visitors are treated to an array of attractions, from thrilling amusement rides and live music performances to agricultural exhibitions and culinary delights. The Oregon State Fair is renowned for its live entertainment, featuring concerts by well-known musicians, dazzling circus-type acts, and engaging performances.
Where: Oregon State Fairgrounds, 2330 17th St. N.E., Salem
Web: oregonstatefair.org