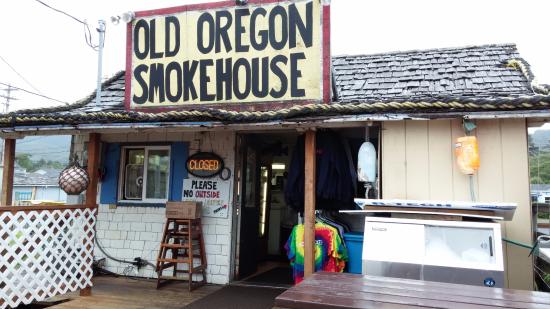 It would be a sin to pass through the picturesque Oregon coast without indulging in some delectable fish and chips. With an abundance of seafood shacks and high-end eateries serving up fresh fish atop crispy french fries, there's no excuse to miss out. Whether you're treating yourself to succulent halibut or sticking to classic cod, the fish is always locally or regionally sourced for optimal flavor.
From the northernmost town of Astoria to the southern coastal community of Brookings, there's no shortage of options to sate your fish and chips cravings. Having explored the length and breadth of the Pacific shoreline, we've come to appreciate a handful of establishments in particular. One of those places is The Old Oregon Smokehouse.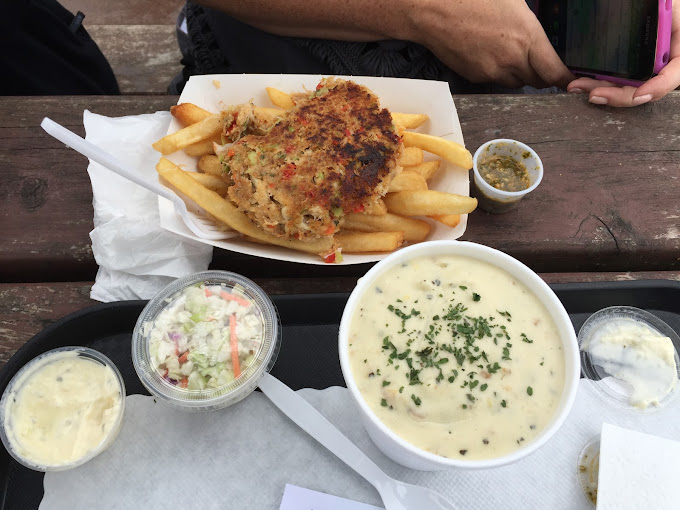 As you make your way down the stunning coastal highway of Oregon, keep your eyes peeled for these two culinary gems that have been captivating visitors from all over. The Old Oregon Smokehouses are tucked away in the delightful towns of Rockaway Beach and Tillamook.
With a reputation that draws locals and visitors alike, people eagerly line up all the way out the door for a taste of their legendary fish and chips, succulent oysters, mouthwatering chowder, delectable crab melts, and more.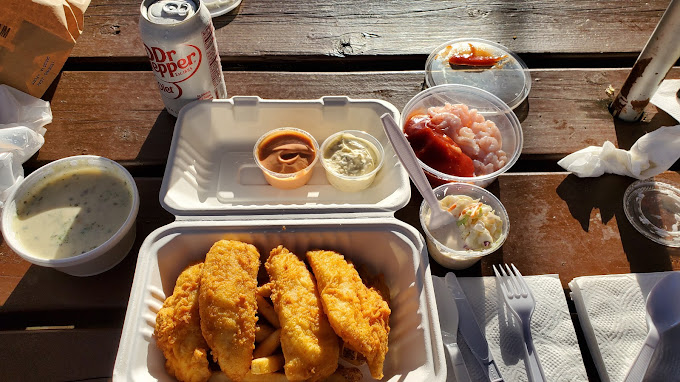 Old Oregon Smokehouse
---
A small mom-and-pop shop, the Smokehouse specializes in smoked fish, clam strips, and, most famously, clam chowder in a bread bowl.
RELATED: Rockaway Beach, Oregon: A Guide to Things To Do & More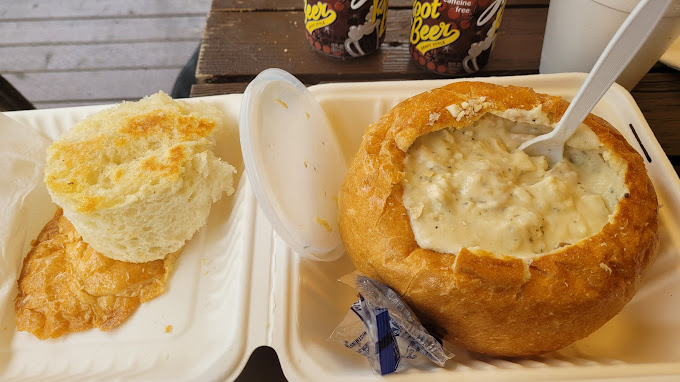 Harold, Cindy, and Adam Brecht are the owners of Old Oregon Smokehouses. They, along with manager Sandy Dixson and about twelve other staff members, handle the daily operations of the restaurants across their two locations. The fish and chips are their specialty, made with a dry batter and fried until crispy. To ensure the freshest ingredients, the team searches the Pacific Northwest coastline for the best catches to include in their menu.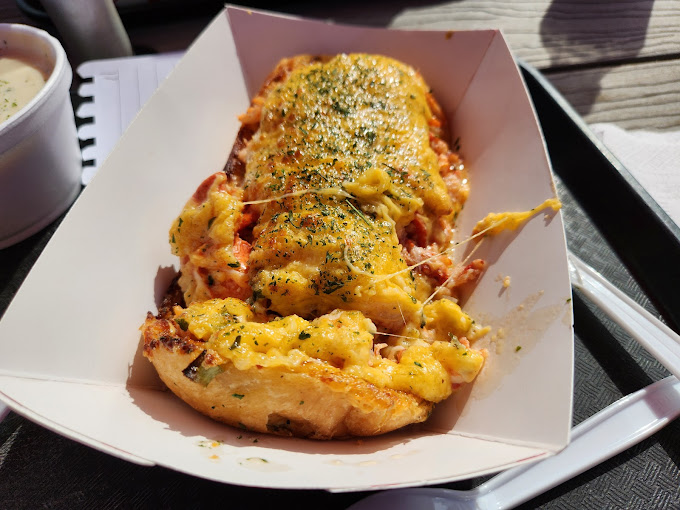 Before suffering an injury that forced Harold retire from the lumber industry, Harold owned a logging enterprise. This change in circumstances led the Brecht family to venture into the seafood market and, subsequently, establish a restaurant in Scappoose roughly a quarter-century ago. Harold's upbringing around his mother's eatery made this transition seamless.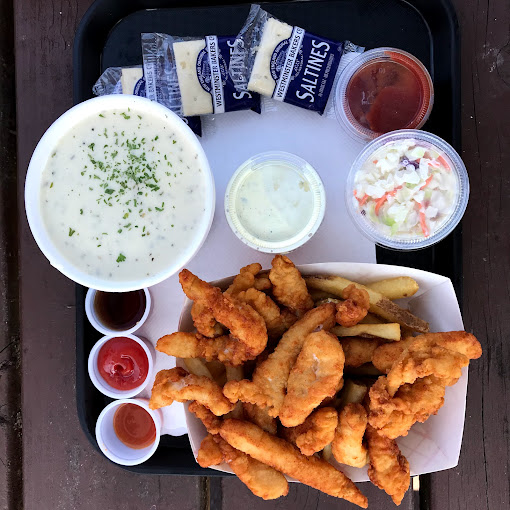 Seventeen years ago, the Old Oregon Smokehouse in Rockaway Beach was inaugurated and has been thriving ever since. Approximately ten years ago, they expanded to their location in Tillamook. Their formula for prosperity lies in their unwavering dedication to hard work.
Visitors to the Smokehouse are welcomed like family, with the Smokehouse crew often sporting their signature tie-dye shirts.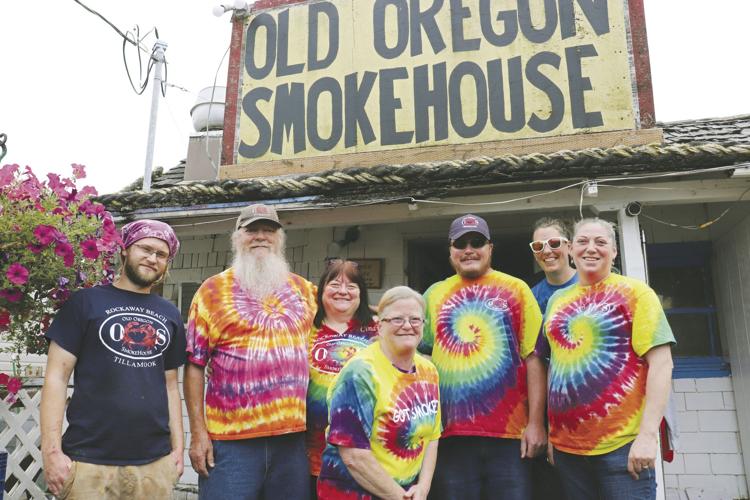 Despite the restaurant's popularity, the staff is known for providing top-notch service, with the front counter guy hustling to take orders and make sure customers are satisfied. Customers appreciate the coleslaw, tartar, and fry sauce that are served with the fish and chips, and the restaurant's dog-friendly outdoor seating is an added bonus.
Customers have praised the restaurant for its flavorful Halibut fish and chips, which have been described as some of the best around. Additionally, the crab melt is another must-try dish that customers cannot get enough of. While it may not be as well-known as the Halibut fish and chips, the crab melt has received high praise from customers who have tried it.
This dish is made with fresh crab meat, which is blended with a creamy mixture of cheese and other ingredients, then grilled to perfection. It's no wonder that this dish has become a customer favorite and a standout on the restaurant's menu.
The Old Oregon Smokehouse takes great pride in using only the freshest and highest-quality ingredients in all their dishes, including the crab melt. This attention to detail is evident in the taste of the food, which customers cannot stop raving about.
On a sunny day, diners can enjoy their food at one of the picnic tables outside or take it to go. The outdoor seating is dog and kid-friendly, making it an excellent spot for families. However, be prepared to wait as there is almost always a line to place an order. But trust us, the wait is well worth it.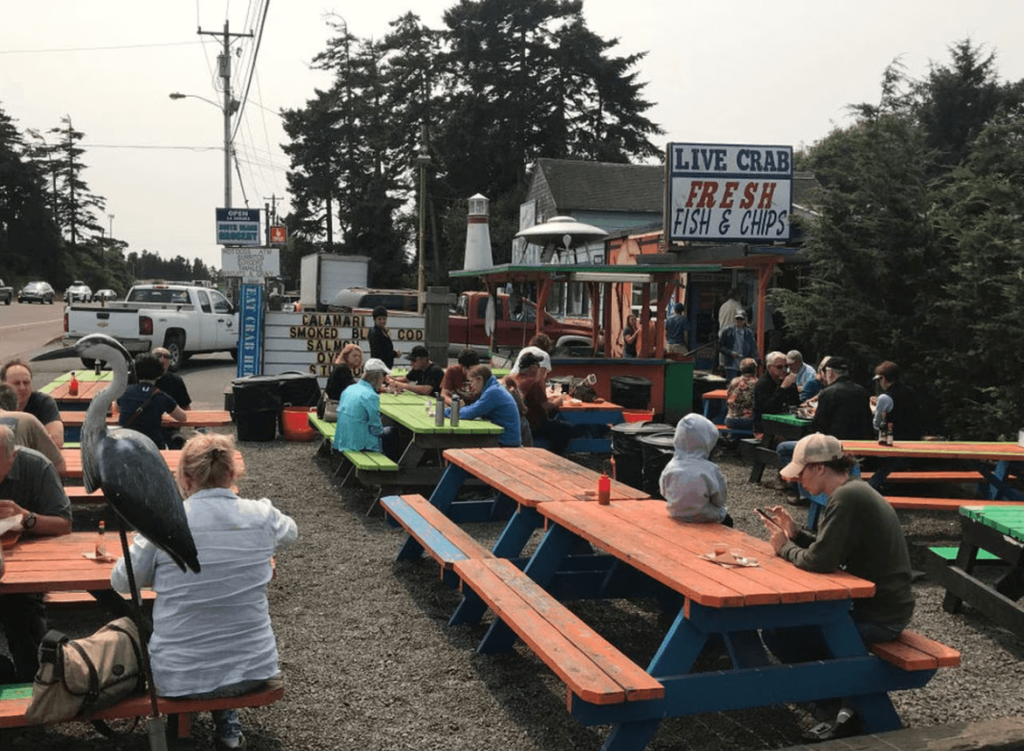 This eatery is a quintessential part of the Oregon coast, reflecting it's and historic charm. Its unpretentious nature makes it a beloved spot for locals and tourists alike. While it may be small, it packs a flavorful punch that will keep you coming back for more. So next time you find yourself in the vicinity of Rockaway Beach or Tillamook, make sure to stop by these seafood havens and experience the magic for yourself.
Contact and Location Info
Rockaway Beach
120 Highway 101, Rockaway Beach, Oregon, 97136 (map it)
Phone: 503 355-2817

Tillamook
3800 Oregon Coast Hwy, Tillamook, OR 97141
Phone: (503) 842-2383