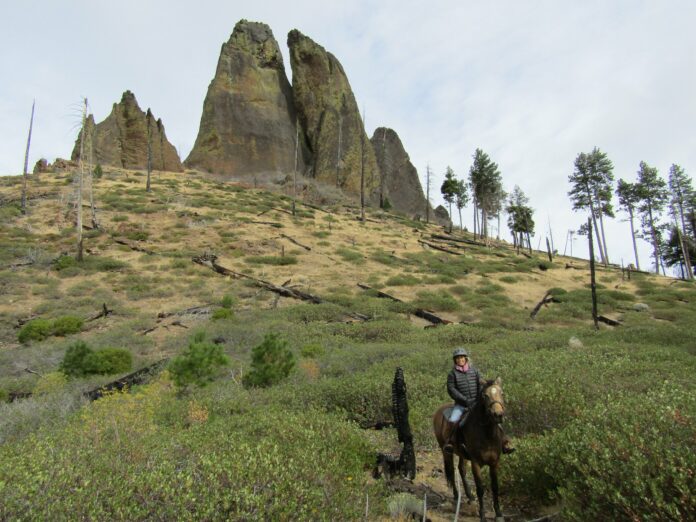 Eastern Oregon has hundreds of gorgeous trails to explore. One of the most interesting trails in this part of our beautiful state leads to a dramatic geological wonder: Twin Pillars in the Ochoco National Forest. If you're up for a nice long day hike through a varied landscape, Twin Pillars is a must.
Twin Pillars Trail In Eastern Oregon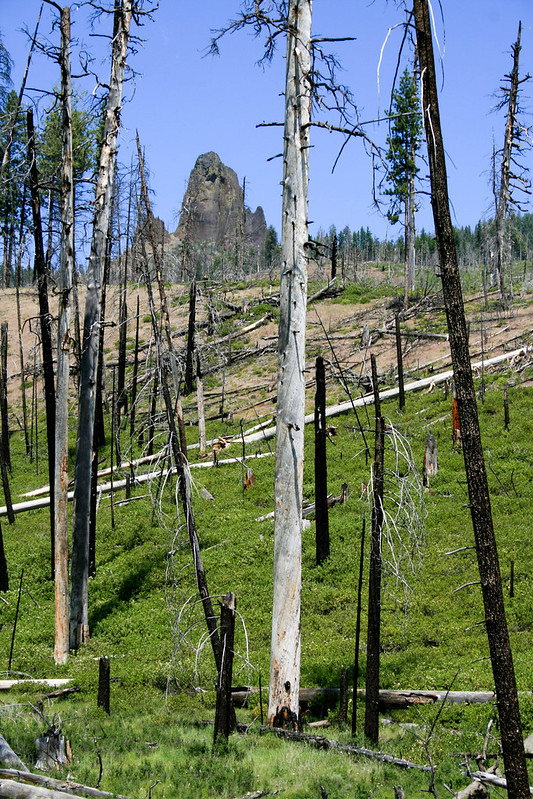 The Twin Pillars Trail can be accessed via the Twin Pillars North Trailhead, and the Twin Pillars South Trailhead. There are currently no fees to park at either trailhead.
This gorgeous trail travels through the Mill Creek Wilderness, and to a set of two 200 foot tall volcanic plugs that tower over the landscape. Adventurers will pass through an old wildfire burn area from the 1990's, ponderosa pine forests, cattle and sheep grazing area and will travel along the East Fork of Mill Creek.
RELATED: 18 Majestic Hikes Near Bend, Oregon to Conquer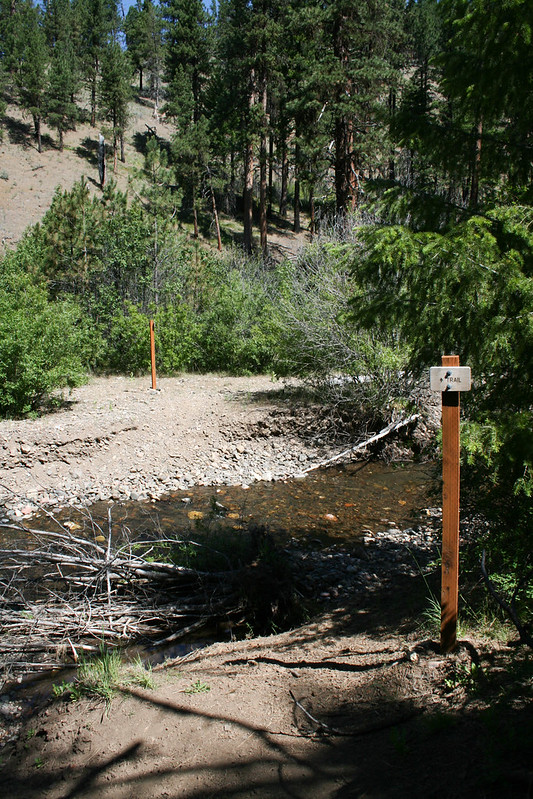 The trail crosses Mill Creek multiple times, so expect your feet to get wet as there are no bridges. If you'd like to cross in low water, the best time for that is spring and fall.
The Mill Creek Wilderness has several trails and natural features to explore as it lies inside the 40 million year old Wildcat Mountain Caldera.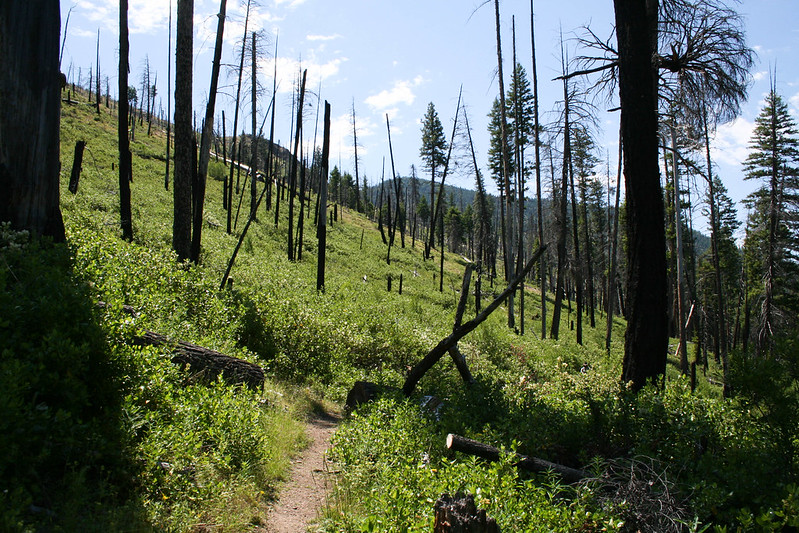 The Twin Pillars Trail is lightly maintained, and you may encounter downed trees or other obstacles, which makes this a moderately difficult trail. Hikers can expect to hike 12 miles out and back, and there is a 2,148 foot elevation gain.
Tips For Hiking The Twin Pillars Trail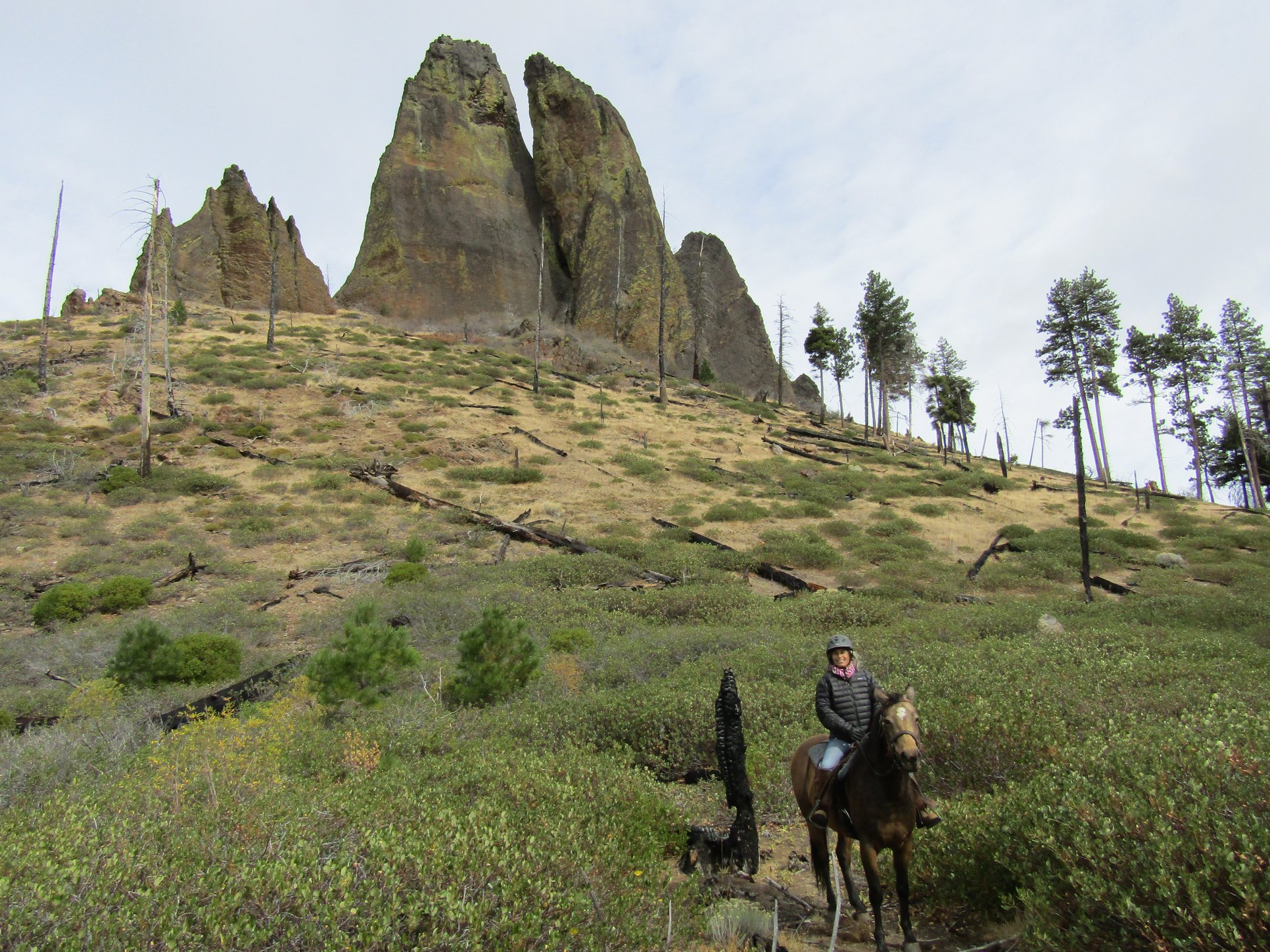 This trail has a lot of brush, so wear long pants. Be aware of ticks (see our post here on ticks in Oregon), and be sure to shower when you return from hiking trails with a lot of brush and tall grass like this one.
Take all the water you need as you won't be able to get clean water at the trailhead.
Bring snacks.
Always hike with a friend. Let people know where you're going and when you plan to return.
Never hike a trail beyond your abilities.
Bring an extra pair of socks. This trail has multiple stream crossings and your feet will get wet.
Look at the weather forecast before you leave, and plan for inclement weather.
Do not approach any cattle, sheep, or other animals you may encounter on your hike.
Stay on the trail and follow the seven principles of Leave No Trace so our trails and wilderness areas can stay open to the public for future generations.
There are no mountain bikes or motorized vehicles allowed on this trail.
Please Note: Hiking and exploring are at-your-own-risk activities.
Have you hiked in the Mill Creek Wilderness in Eastern Oregon before? Have you been to twin pillars? Let us know in a comment and share your photos of the hike with us! Tag the friends and family you'd like to go on an Eastern Oregon adventure with!