Beginning on February 1st, 2023, you can celebrate the "Month of Love" in local Tualatin parks. In an event similar to the Oregon coast's Finders Keepers, 175 beautiful hand-blown heart-shaped glass baubles will be hidden around local parks and trails. Be lucky enough to find one to take home as a treasured souvenir, or leave it and spread the love for someone else to find.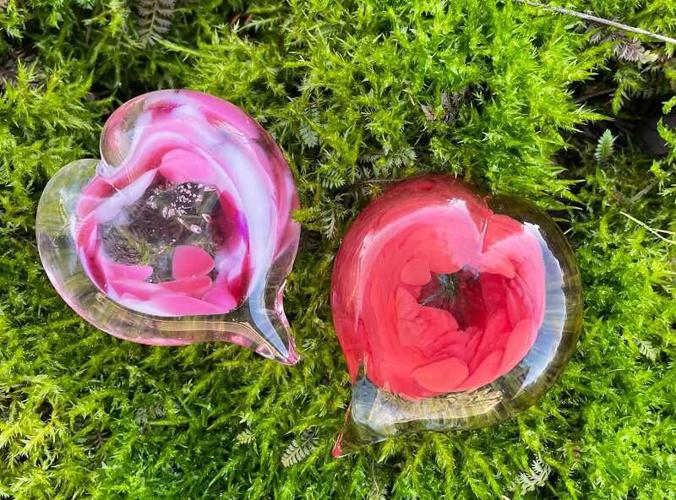 This year's artist is Tacoma, Washington glass-blower Timothy Jaquet who's been making gorgeous objects in that medium since 2015.
The official website for the event offers some helpful hints for discovering your own heart:
The hearts are hidden throughout the month of February.
The hearts will be hidden in Atfalati Park, Browns Ferry Park, Ibach Park, Jurgens Park, Little Woodrose, Lafky Park, Stoneridge Park, Commons Park, Tualatin Community Park, the Lake of the Commons, and along greenways including Chiefton Dakota, Hedges Greenway, and the Tualatin River Greenway Trail.
There is no specific day of the week or time of day that they are hidden.
You will not need to climb or dig for the hearts.
From past events, we know that great places to look are in the crooks of trees, on or near park benches, and right along the trails.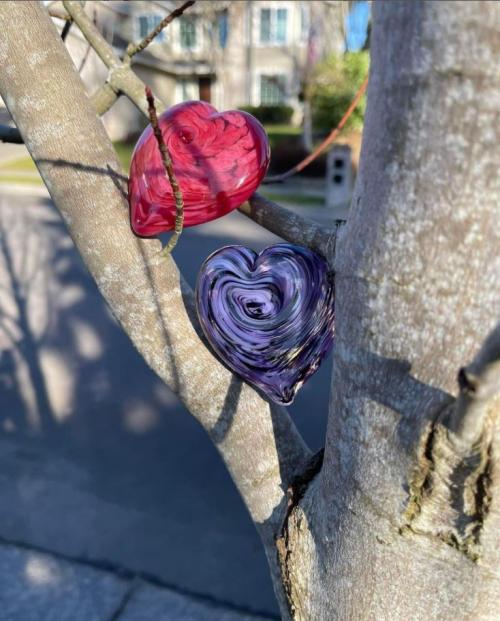 Most importantly, the Share the Love event is a fantastic excuse to get out there with friends and family in Oregon's great outdoors.
If you find a heart, share it on Facebook or Instagram with the hashtag, #sharethelovetualatin.