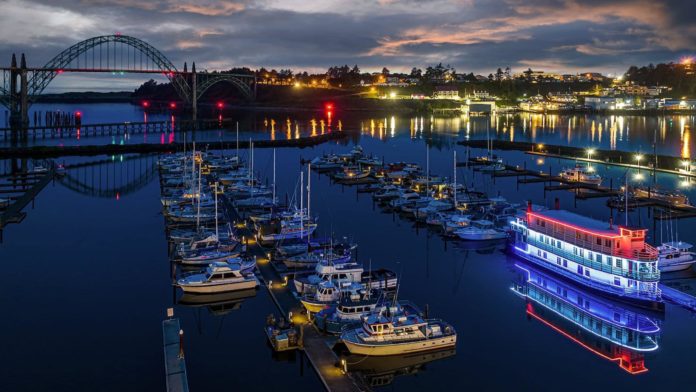 The gorgeous Yaquina Bay Bridge is easily one of the most recognizable structures along the Oregon coast. People stop to take photos and drone videos of the bridge when they visit Newport, and delight in the bridge's architectural details. The Oregon Department Of Transportation has been careful to maintain this bridge over the years while retaining the bridge's historic integrity.
Yaquina Bay Bridge History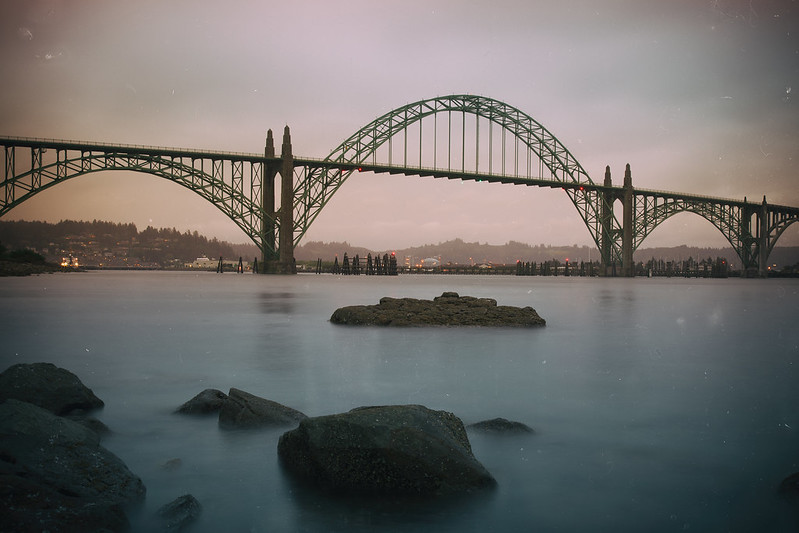 The Yaquina Bay Bridge spans Yaquina Bay in one of our favorite Oregon coast towns: Newport Oregon. This bridge is one of eleven along the Oregon Coast designed by Conde B. McCullough, Oregon's "Master Bridge Builder".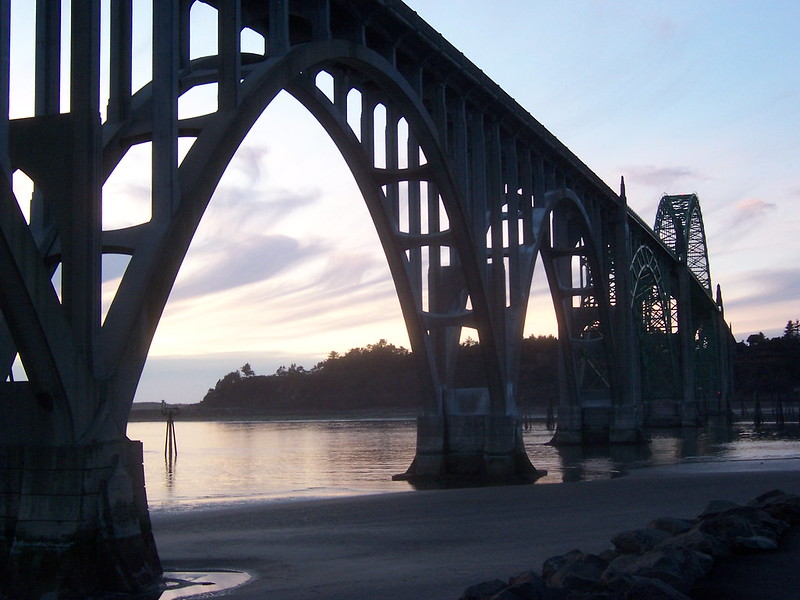 Construction on the bridge started in 1934 at the height of the Great Depression and received funding from the Public Works Administration (PWA). The PWA was part of President Roosevelt's New Deal, and built public works like schools, dams, bridges, and hospitals. The goal of the PWA was to put people to work, revive the economy and stabilize buying power.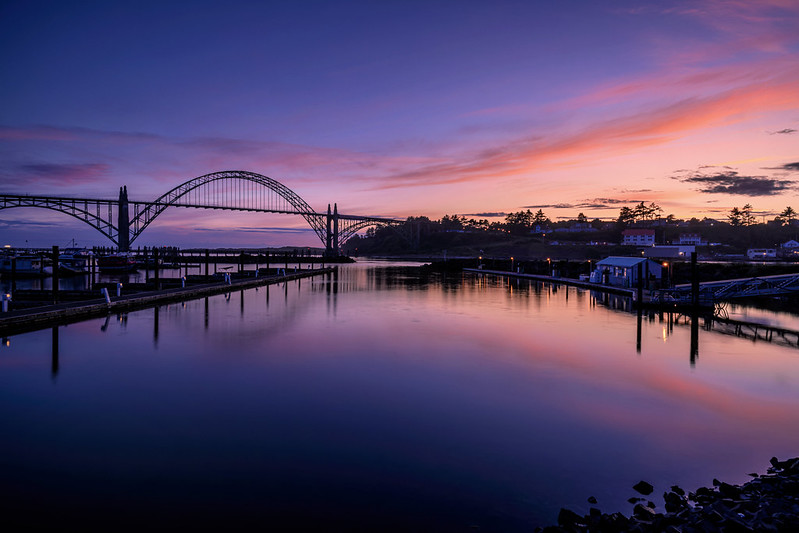 At a final cost of $1,301,016, the semi-through arch bridge opened in September of 1936, and the construction of the bridge employed 220 people.

In total the bridge contains 3,100 tons of steel and 30,000 cubic yards of concrete and is 3,260 feet long.
One of the things that makes this bridge so gorgeous are the design elements that include gothic architecture along with Art Moderne and Art Deco elements.
At one point the design plans called for sculptures of seals to be included along the bridge, though the statues were never made.
Yaquina Bay Bridge Information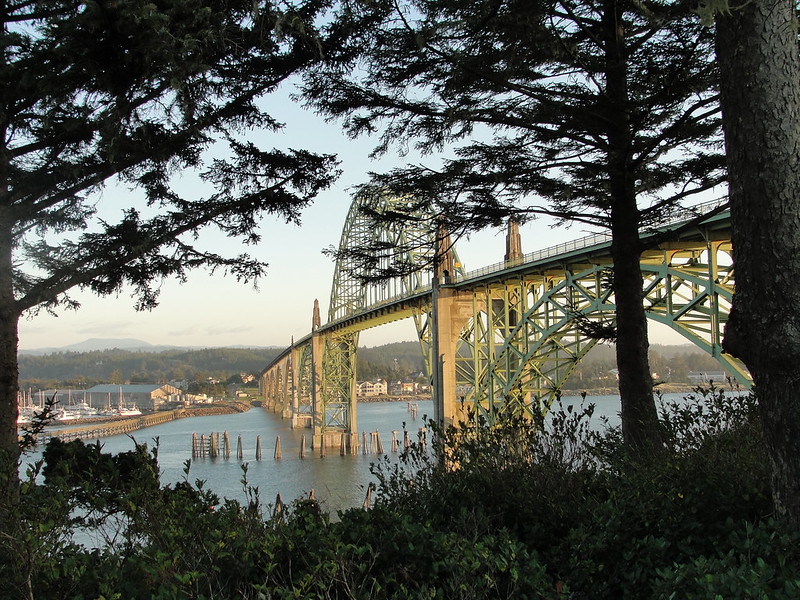 Check out this map of Newport to see where you can visit the Yaquina Bay Bridge:
If you're looking for other fun things to do while in Newport, check out our Guide To Newport Oregon here.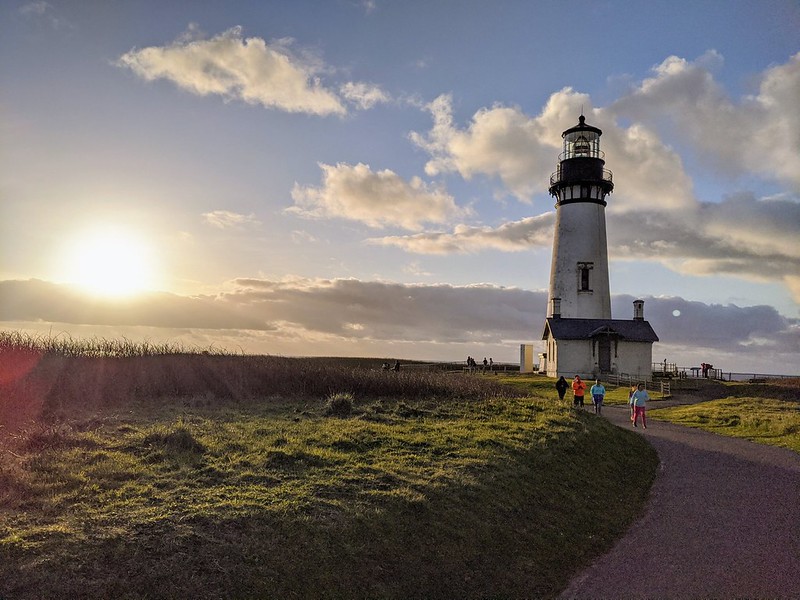 For good food and gorgeous views, we recommend visiting Clearwater Restaurant.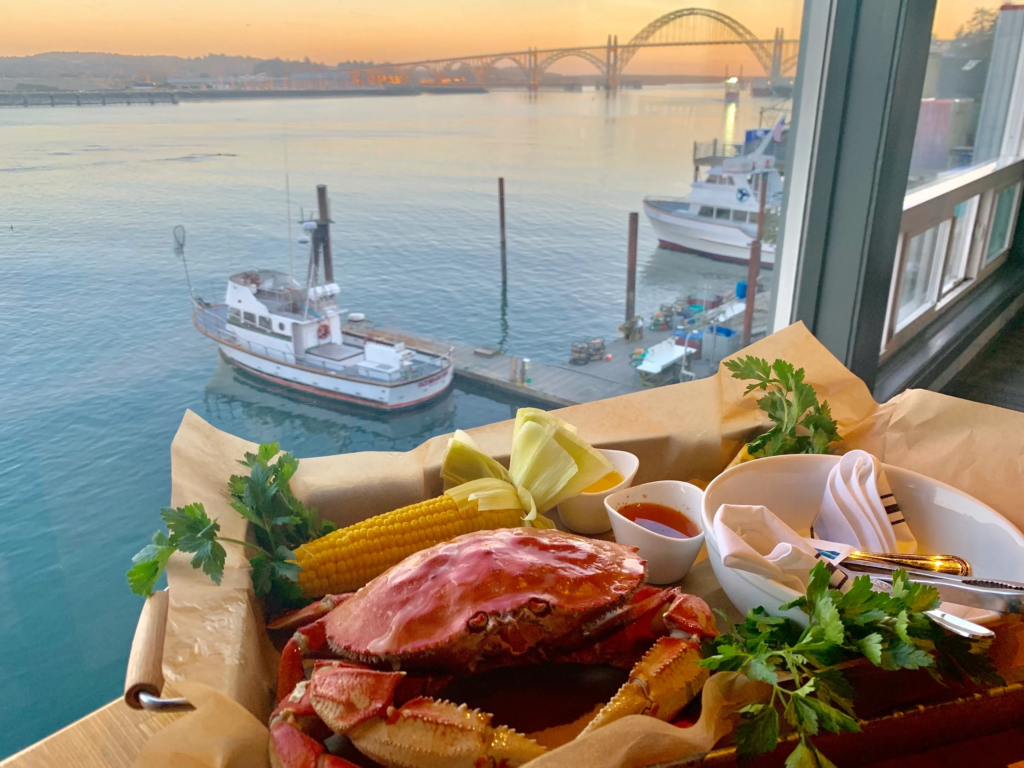 If you'd like to stay somewhere with a view of the Yaquina Bay Bridge, check out this awesome riverboat Airbnb.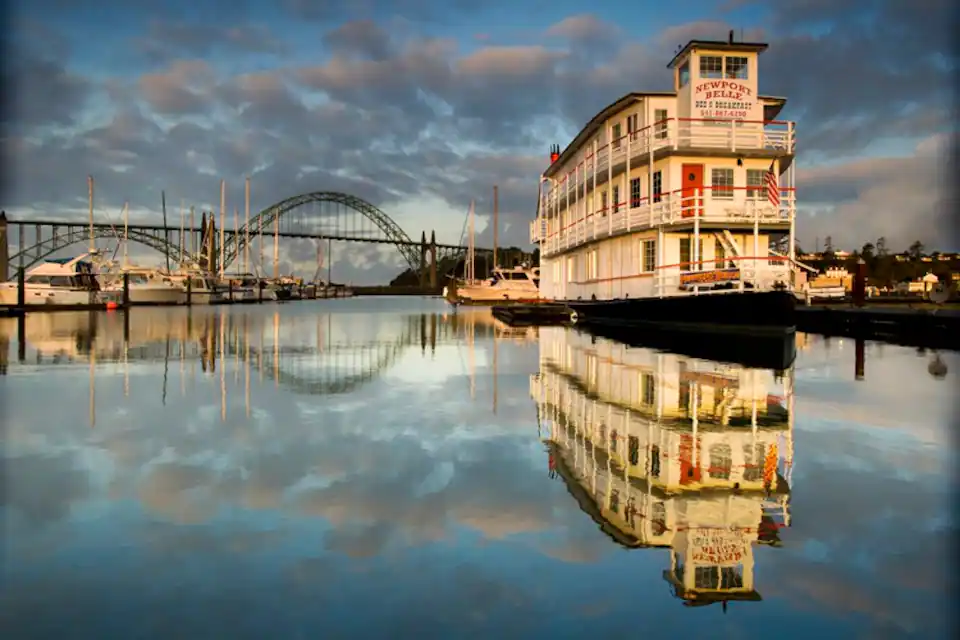 Have you ever driven or walked across the Yaquina Bay Bridge? Share your photos with us and tag the friends and family you want to go to Newport Oregon with!