Drift Creek Bridge in the mountains of the Oregon Coast (also known as Bear Creek Bridge) is thought to be the oldest remaining covered bridge in Oregon. This bridge has an interesting history, and was only preserved due to the effort of a husband and wife who wanted to save it from destruction.
History Of The Drift Creek Bridge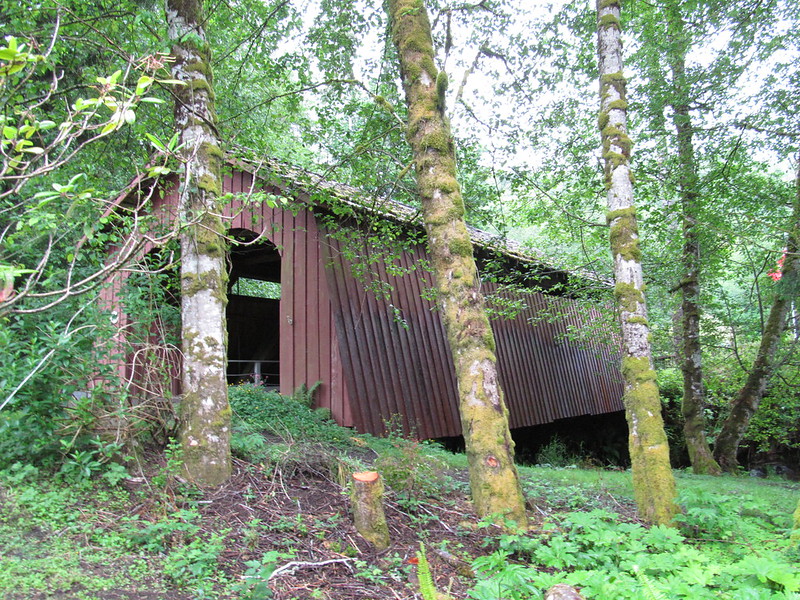 In 1914, the Drift Creek Bridge was built south of Lincoln City one and a half miles from the coast. The bridge was used for traffic on one of the main north south routes along this area of the coast, but was later bypassed by new highways and stronger concrete bridges in the 1960's.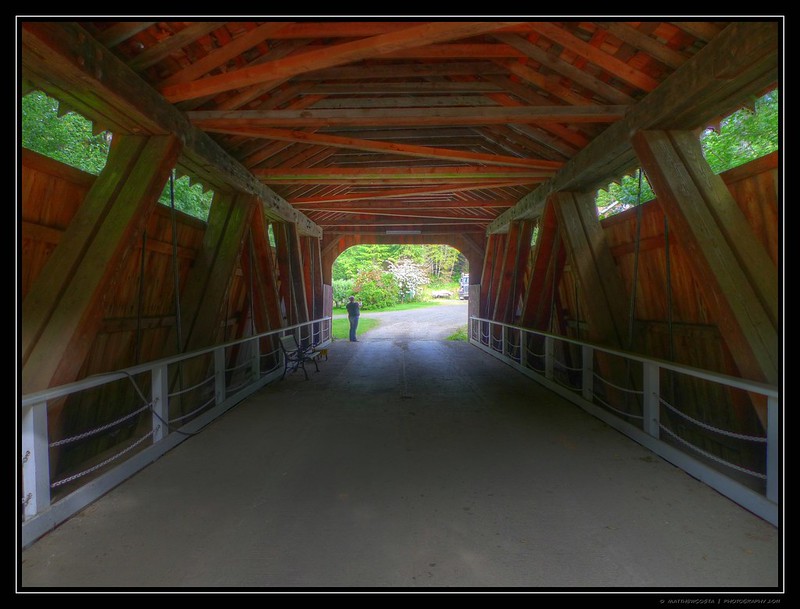 Rotting and falling apart, the Drift Creek Bridge was closed to the public and to foot traffic in 1988. The fear was that the bridge was in such poor shape it would collapse, so steel beams were added to the interior of the bridge to hold it up.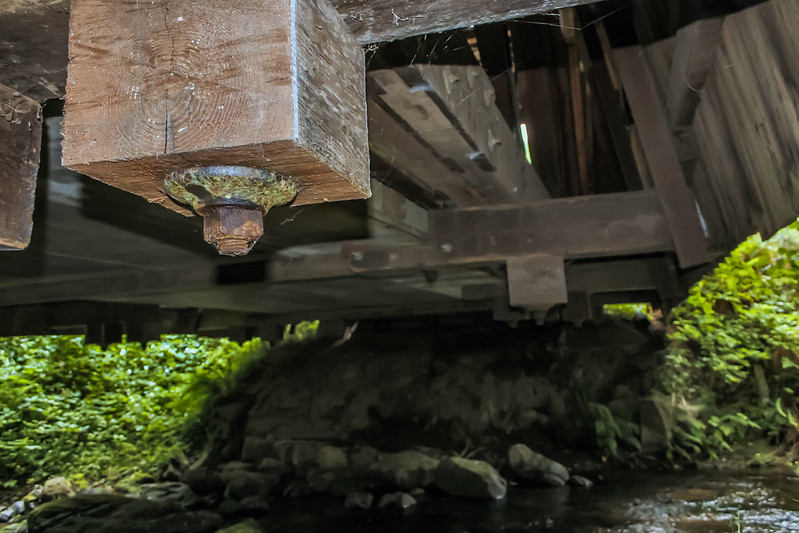 In 1997 the bridge was taken apart and the wood given to Laura and Kerry Sweitz, who wanted to rebuild it on top of a concrete bridge spanning Bear Creek on their own property. Thanks to the Sweitz's, this historic 66 foot Howe Truss bridge is now preserved and useable again.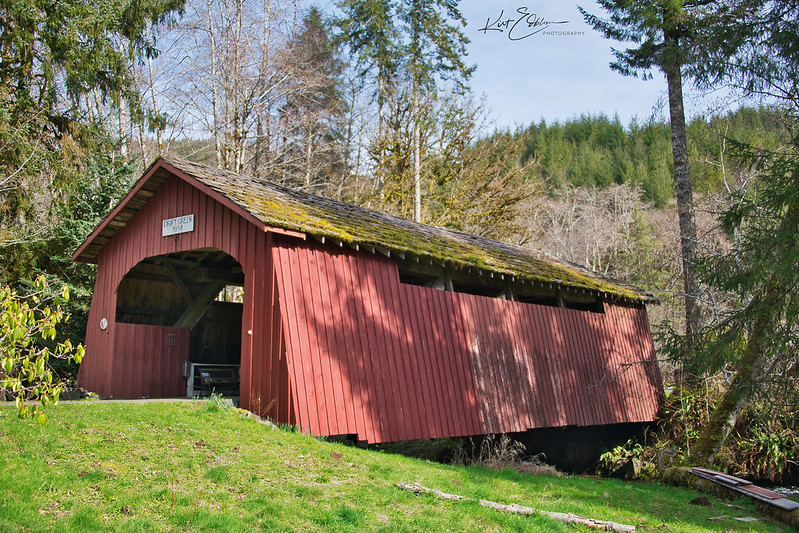 To get to the bridge from Lincoln City, Oregon: Go North on Highway 101 to Highway 18. Travel East on Highway 18 until you reach milepost 3.96, then exit Highway 18 and travel south on Bear Creek Road for .9 miles. The bridge will be on the left.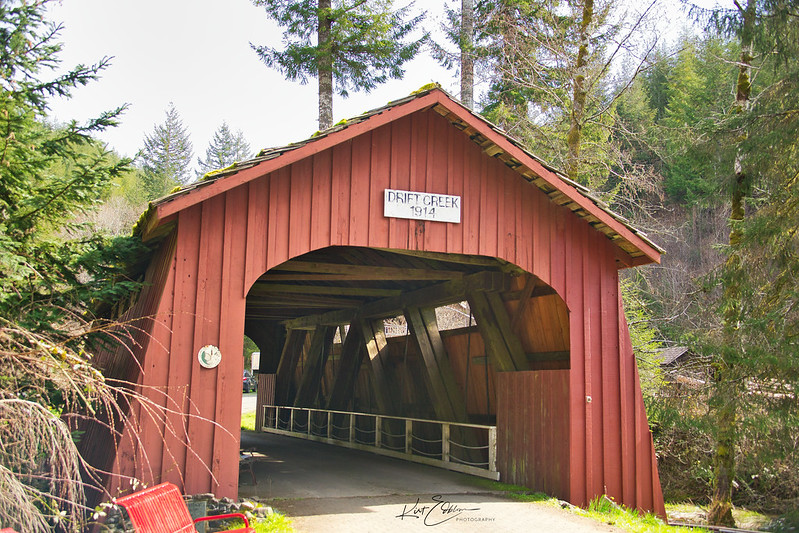 Note: When visiting areas like this, please respect private property, and obey all posted signs.
Check out our Guide To Lincoln City for more things to do in the area.
Have you seen the historic Drift Creek Bridge? Let us know in a comment and tag the friends you want to head to the coast with!