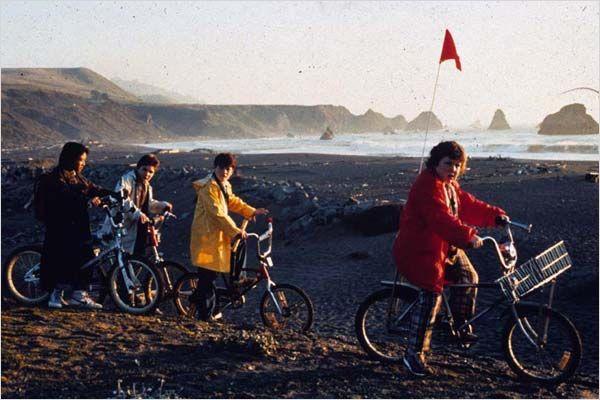 It's been 37 years since The Goonies was released in theaters, captivating children of the '80s with its pirate-themed adventure. Today, June 7, 2022, marks the 37th Anniversary of the release of The Goonies.
If you have never visited Astoria, I could not recommend visiting the charming coastal town more. Any time is a good time and see and experience all of your favorite sites connected with the movie, but even better the weekend nearest to June 7th! By Mayoral Proclamation, June 7th is actually a holiday in Astoria known as Goonies Day.
The cult classic was filmed in Astoria and Cannon Beach, and many of the filming locations have garnered fans' attention over the past three decades. Several of the iconic sites around Clatsop County can be reached by car or on foot, including some of the characters' homes.
The Oregon Film Museum and the Astoria-Warrenton Area Chamber of Commerce are celebrating Tuesday and invites fans to watch the movie or wear their Goonies gear.
Come celebrate with the Oregon Film Museum and our friends at the Astoria-Warrenton Area Chamber of Commerce.
Oregon Film Museum (732 Duane St., Astoria)
Daily from 10 a.m. – 5 p.m
Astoria-Warrenton Area Chamber of Commerce (111 W. Marine Dr., Astoria)
Monday to Friday 9 a.m. - 5 p.m.; Saturday & Sunday 10 a.m. to 4 p.m.
Filming sites around Clatsop County are available for driving by or respectfully walking by. Talk to staff at one of our locations for advice.
Special Activities to Celebrate in 2022 include:
June 3 to 8, 2022 (or while supplies last)
Become an OreGOONIan Challenge
Stop by the Oregon Film Museum or the Astoria-Warrenton Area Chamber of Commerce Visitor Center to get the 37th Anniversary "Become an OreGOONIan" booklet with 37 fun things to do. Complete 15 of the items and return to the Oregon Film Museum to get a commemorative 37th button. Booklets will be available while supplies last or until June 8.
June 3 to 8, 2022
Wish "Chunk" a Happy Birthday with us!
Oregon Film Museum 732 Duane St., Astoria
Open daily from 10 a.m. – 5 p.m. Stop by the Oregon Film Museum and leave a birthday greeting for Jeff Cohen (Chunk). We will mail him all of the birthday notes in time for his birthday on June 25.
Ongoing
SetJetters Film Tourism
Whether you have a casual interest in film tourism or consider it your whole reason for traveling, SetJetters is your guide from reel to real. Download the free app to learn more about film locations in Astoria and beyond, with tools to help you recreate your favorite scene while on location.
Oregon Film Trail
Don't miss the four Oregon Film Trail locations in Astoria and Warrenton while you're here. Check out thegoondocks.org for more info on where to find Goonies merchandise! Along with the Oregon Film Museum, you can check out other Astoria Oregon Goonies filming locations on our Goonie's Road Trip.
The Goonies, first released back on June 7, 1985, has always been a personal favorite of mine. How about you?