If you've never been, Smith Rock State Park is a little slice of high desert heaven near Redmond Oregon.  It's popular with rock climbers, hikers, photographers, and nature lovers.  This is the perfect place to take the family on a day trip, or to have an intense Oregon adventure you won't soon forget.
Smith Rock State Park Near Redmond Oregon
View this post on Instagram
Smith Rock State Park is nine miles north of Redmond, and is an incredible destination for anyone who enjoys deep canyons, towering rocks, scenic rivers, or the high desert.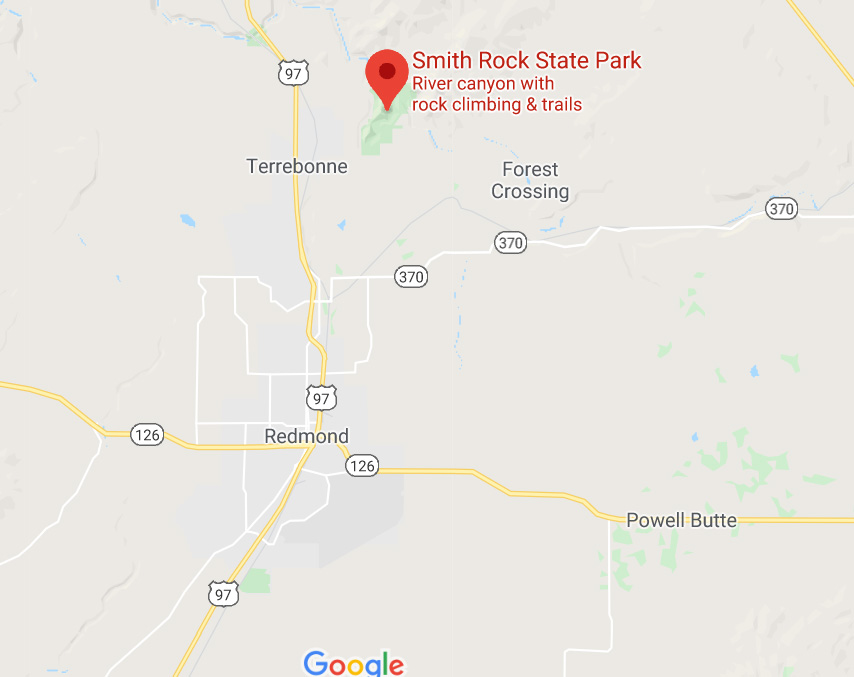 When visiting the park it's not uncommon to see golden eagles, prairie falcons, deer, river otters and beaver.  Because of wildlife and plant-life, pets are required to stay on leash and park users must stay on trails.
Check out the video below which showcases some of the parks beauty on a virtual hike:
There are miles of hiking and biking trails within the park to keep explorers satisfied, as well as thousands of climbs for climbers with more than a thousand bolted routes.
View this post on Instagram
Smith Rock State Park is one of the United States' premier climbing destinations, and people trek here each year for the incredible climbing and scenery.
View this post on Instagram
The video below shows off what it's like to climb some of the easier climbing routes within the park:
Smith Rock State Park Information
View this post on Instagram
The park is open year round.  There's a $5 day use fee to park, or an $8 per person fee for hikers and bikers.  You can buy 12 and 24 month day use permits as well.
If you'd like to camp, there are walk-in bivouac areas for tents that are first-come-first-serve.  There is no RV camping, and sleeping in vehicles is not allowed.  Campfires are also not allowed.  Redmond is only a few minutes away and is a great place to get a bite to eat, stock up on supplies for your trip to the park, or to stay the night in one of our favorite hotels.
View this post on Instagram
You can check the open status of the park here, or learn more about Smith Rock State park here.
Note: Climbing, biking and hiking are at-your-own-risk activities.
Have you been to Smith Rock State Park in central Oregon?  What's your favorite hiking trail or climbing route in the park?  Let us know in a comment and tag the friends you want to check out this amazing state park with!