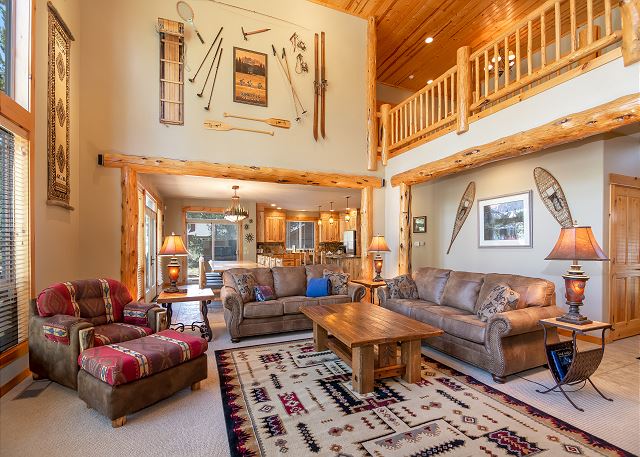 Looking for a special place to stay with family and friends this Thanksgiving?  Sunset Lodging at Sunriver has some of the nicest homes in Sunriver that still have openings left for the Thanksgiving holiday!  These four Sunriver vacation rentals are the perfect place to make Thanksgiving memories with your loved ones in one of the prettiest parts of our state.
Dutchman #11 – Need Room For 18 People This Thanksgiving?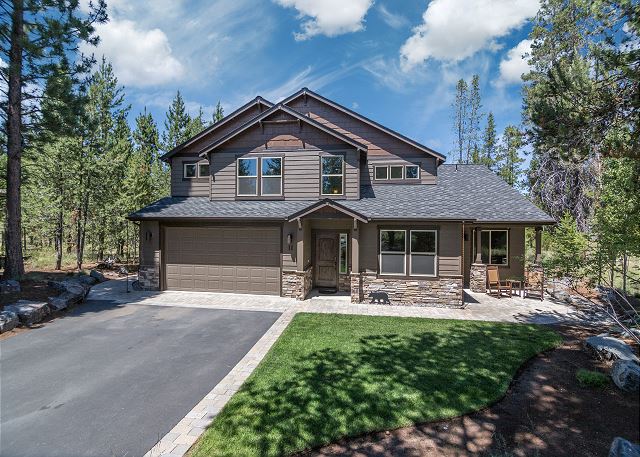 Dutchman #11 has 6 bedrooms and 4.5 bathrooms.  This is the perfect place to fit the entire family this Thanksgiving holiday as it sleeps 18 people!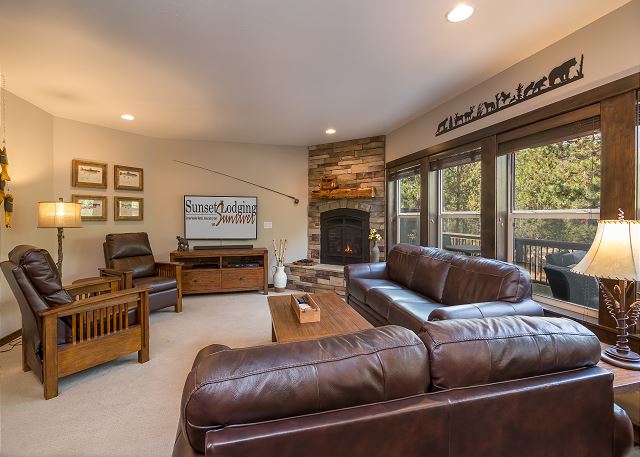 Not only does Dutchman #11 have a beautiful kitchen to prepare your Thanksgiving feast and a living area perfect for relaxing by the fire with loved ones, but check out this huge deck!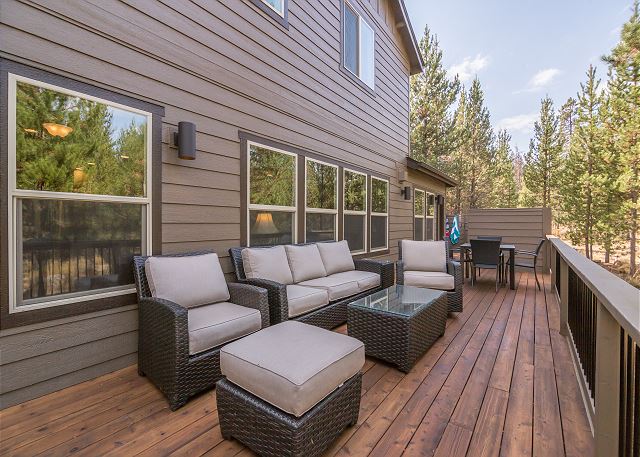 Dutchman #11 also has a beautiful patio to enjoy the outdoors with!  The home also has a hot tub and a BBQ waiting for you.  Inside there's also a ping pong table for family fun as well as 5 bicycles waiting for your family to take out and explore the area!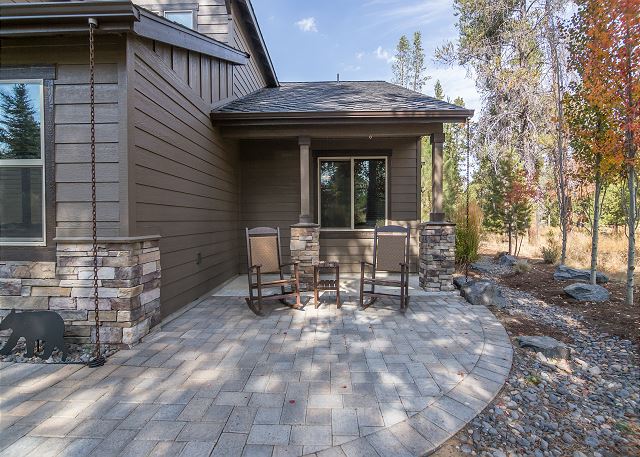 I can't imagine anything better than having the entire family gathered in one place for the holidays. Learn more about this stunning vacation home in Sunriver here.
Crag Lane #4 – Need Something Cozy And Romantic?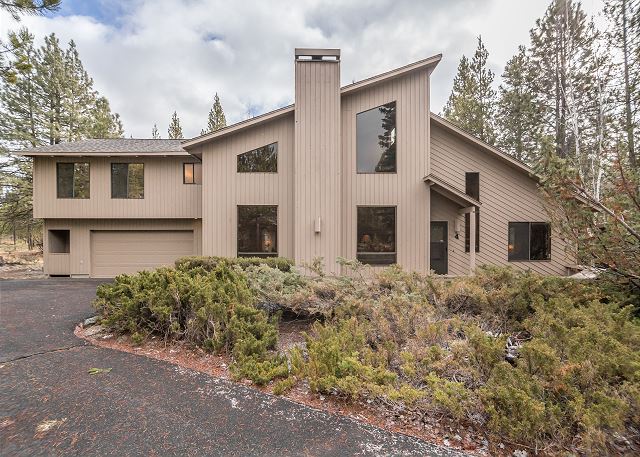 The Crag Lane #4 vacation house has 4 bedrooms and 3 bathrooms and sleeps 12.  This house in Sunriver has a modern style with a cabin twist.  Don't you just love the beams across the ceiling and the cozy living space for gathering with loved ones?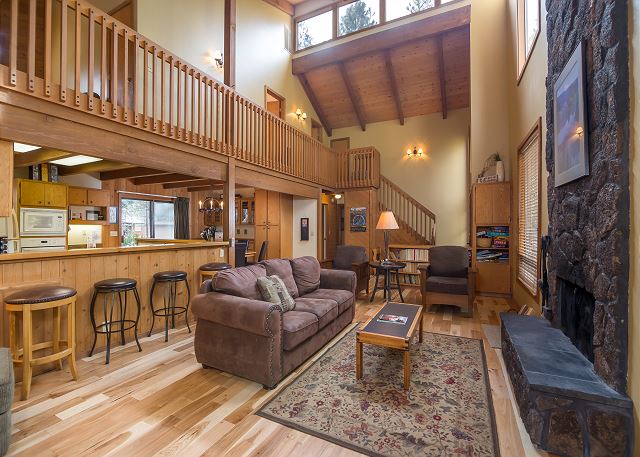 This house has a partial mountain view for you to enjoy, along with a hot tub, video games, and the perfect fireplace to enjoy.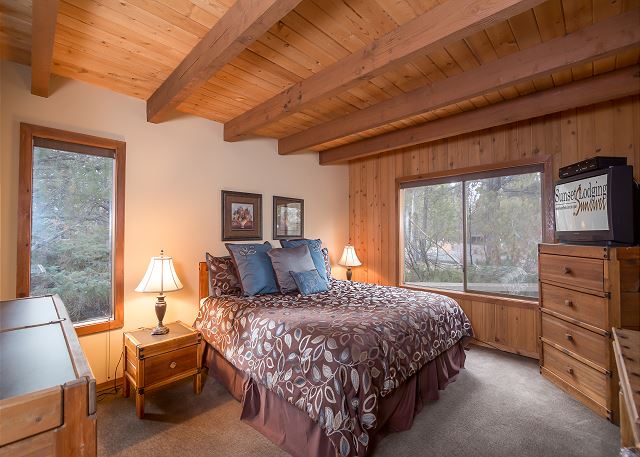 Learn more about Crag Lane #4 here.  If you want to book, be sure to reserve your spot now before others take it for the holiday.
Mt Hood # 12 – A Cabin Style Home For The Holidays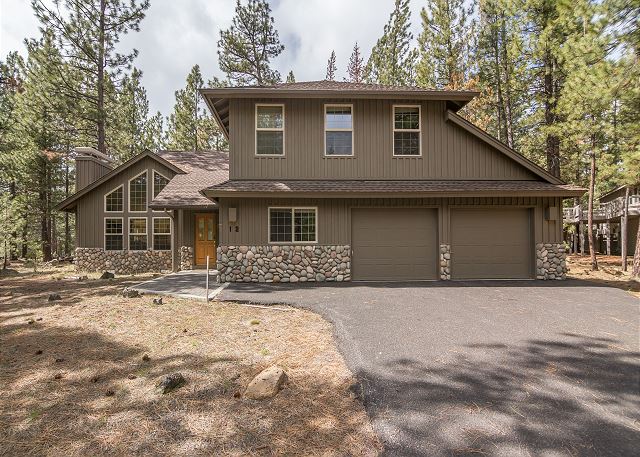 If you're looking for a cabin style home to gather in for the holidays Mt. Hood #12 might be it.  Check out the amazing fireplace and living area.  The large windows help connect you with nature as you reconnect with family and friends over the holidays.  This rental has 5 bedrooms, 3.5 bathrooms, and sleeps 14.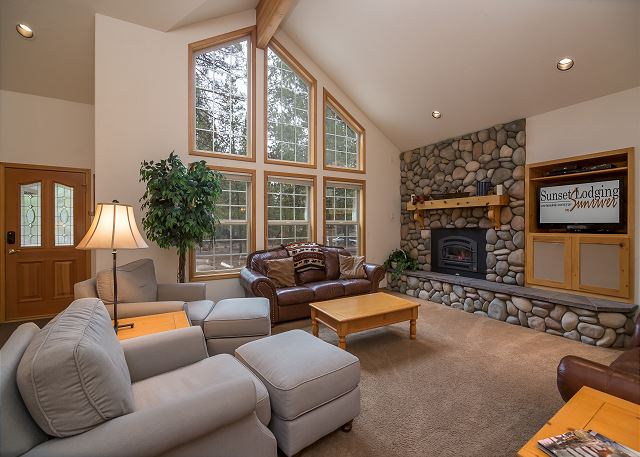 This vacation rental surrounded by trees has a huge deck, a hot tub, a Foosball table, a BBQ, and has 7 bikes waiting for you and your family to use to explore the many trails in the area.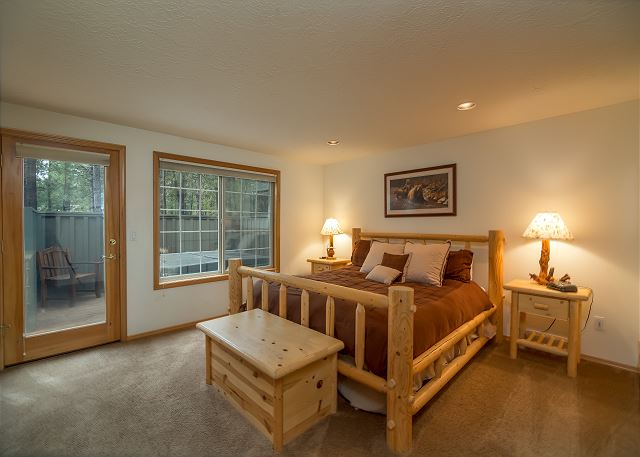 Read more about Mt. Hood #12 here.
9 Iron #9 – Stunning And Beautiful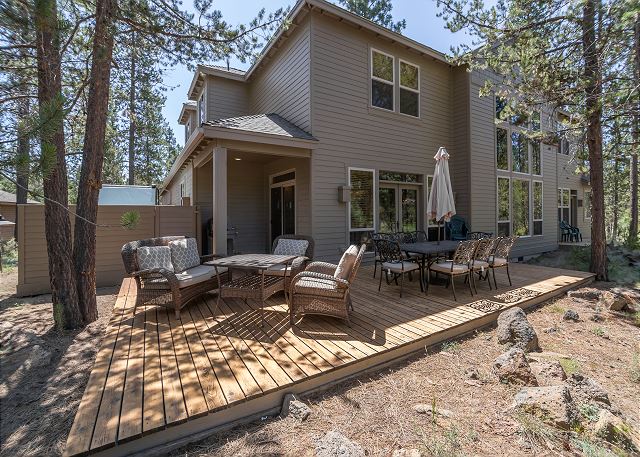 We saved the best for last.  This 7 bedroom home also has 7 bathrooms and sleeps 18.  The best part is how beautiful this cabin style home is.  It really is stunning, and a wonderful place to stay for the holidays.  Check out this amazing kitchen!  It's the perfect place to make Thanksgiving dinner and bake cookies with the family.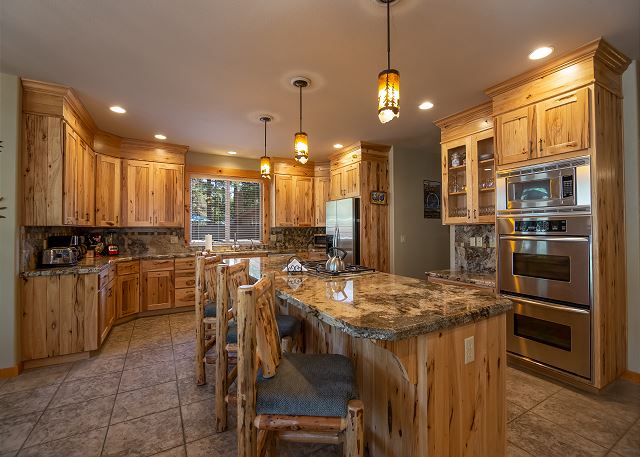 There's also a cozy place to enjoy your meal with family and friends.  There's room for at least 12 at this beautiful table!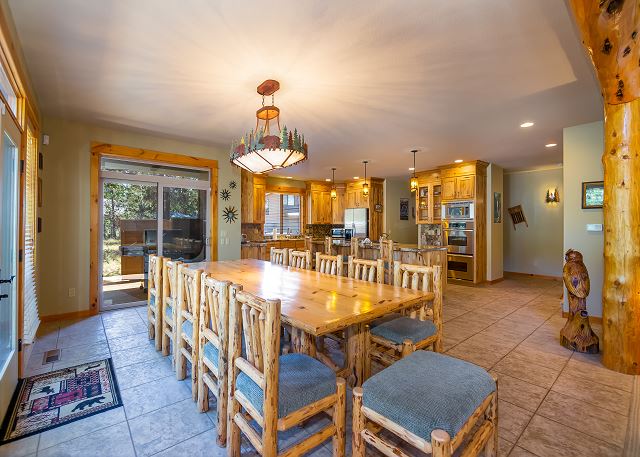 This house has a hot tub, a BBQ, a huge deck to gather with your family on, a pool table and a Foosball table.  There's something to keep everybody busy.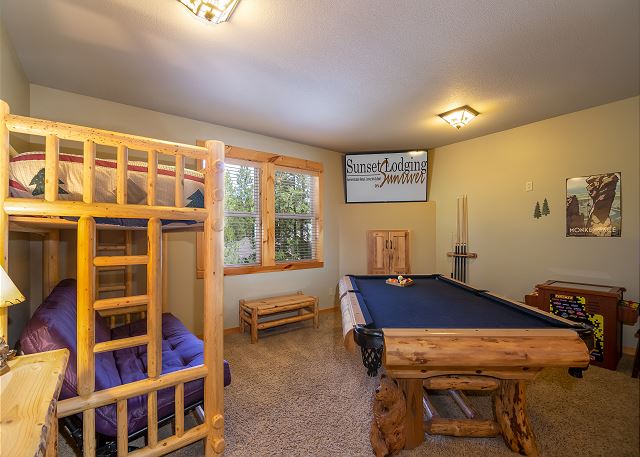 When everyone's ready to settle down for the evening and relax to good conversation and good company, this house has a place for that too.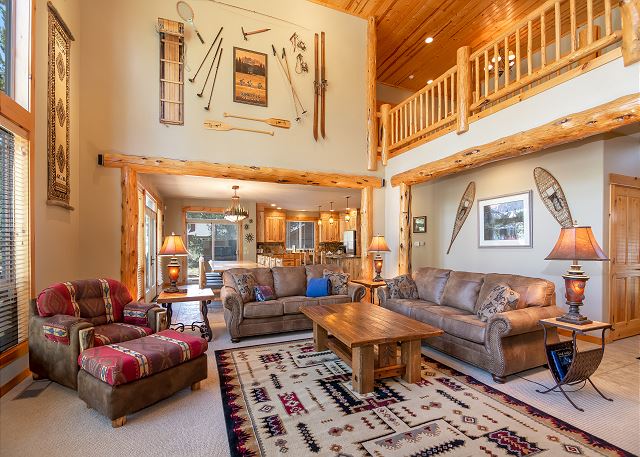 And if you were wondering, it has a fireplace you can take advantage of to make the holiday even more merry.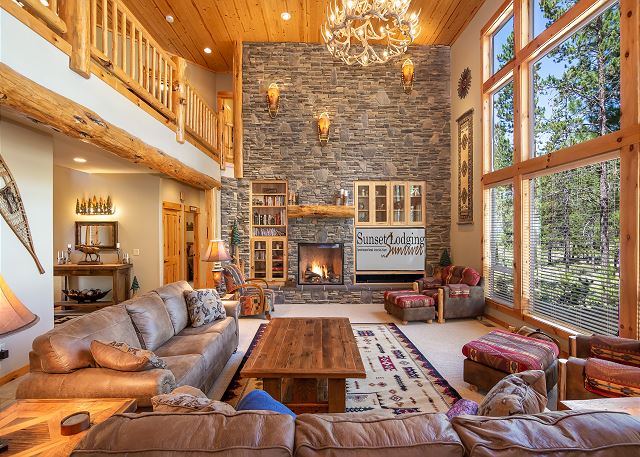 If you want to book the 9 Iron #9 home, or learn more about it, see the information here.
Have you stayed at any of these stunning homes in Sunriver before?  Have you ever rented a vacation home for the holidays for your family to get together?  Let us know in a comment and tag the family you want to rent one of these homes with!