An Amtrak train carrying passengers derailed near Lacey, Washington this morning. The frightening scene has even left a car hanging over Interstate 5. The Pierce County Sheriff's Department has reported several vehicles being hit by the derailed train cars. No motorist fatalities have been reported at this time.
Latest update regarding train 501: http://bit.ly/2jaUfQ4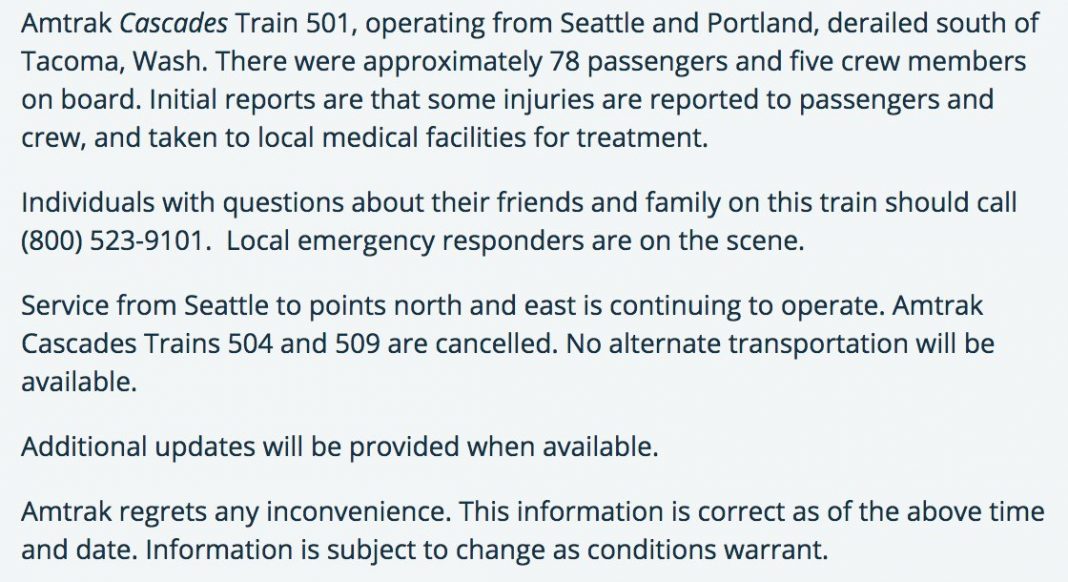 Jay Inslee, who is the Governor of Washington, tweeted thanks to first responders.
"We're praying for everyone on board the train, and ask everyone to hold them in your thoughts," he said.
Inslee advised commuters to stay away, referring to the derailment as "an ongoing and serious situation."
According to Amtrak, there were 78 passengers and five crew members aboard train 501.
According to Ed Troyer, the Pierce County Sheriff's Office spokesman, the deaths "are all contained to the train," he followed up saying "It's pretty horrific."
Troyer said there were "multiple fatalities" but couldn't provide a precise number.
#HappeningNow– Several firefighters from Pierce County and Thurston County are currently working the scene at the train derailment. Many off-duty firefighters have been called back to work. #WaFirefighters #ThereWhenYouNeedUs pic.twitter.com/23NA95e8ty

— Pierce County FF's (@IAFF726) December 18, 2017
The highspeed-train was on a new Amtrak route to speed up travel and enhance safety on the Cascades train that travels from Vancouver B.C. to Eugene.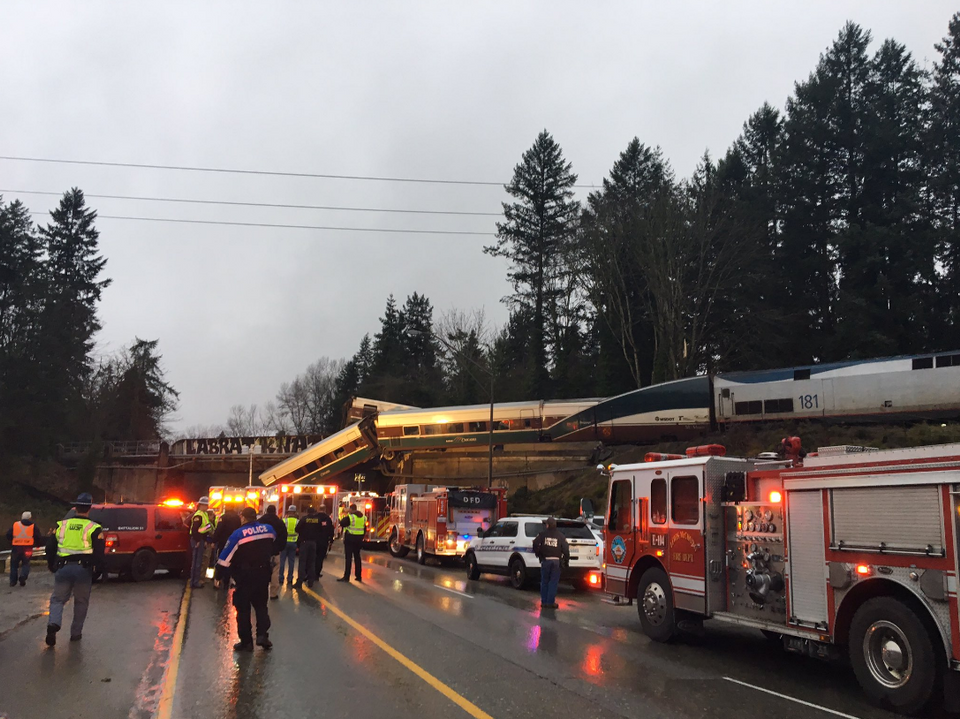 "The start of new service also includes the debut of the new Tacoma Dome Station in Freighthouse Square, part of the Tacoma-Point Defiance Bypass project," reads the WDOT website. "The additional trips make the service more convenient and accessible for all travelers and allow more options for day trips along the corridor."
The Amtrak schedule indicates the derailed train was the first train to take this new route.
Here's a look at the new, faster bypass route that Amtrak trains will start using later this month. Instead of following the shoreline, trains will now use tracks that cut through several cities, but travel at 79 mph #komonews pic.twitter.com/JXIdmAFjVO

— Joel Moreno (@JoelMorenoKOMO) December 5, 2017
This new service travels between Seattle and Portland. The train previously ran along the south Puget Sound between Tacoma and DuPont, but now travels a more direct route spending the majority of the trip following the path of I-5.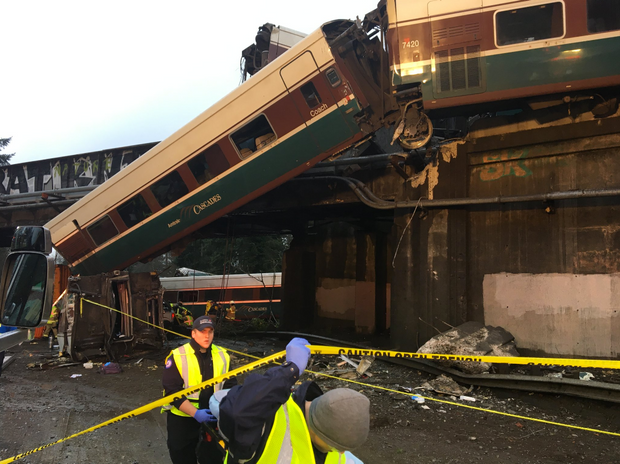 For individuals with questions about their friends and family on train 501 should call 800-523-9101.
h/t Oregonlive, CNN