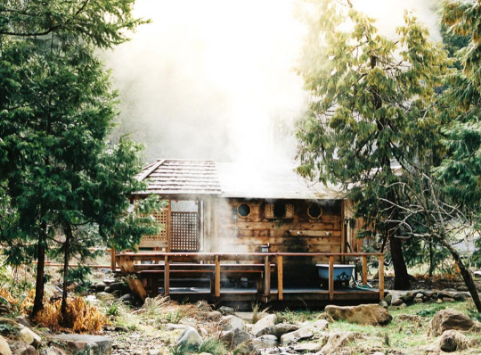 If you're looking for cozy cabins, killer food, and overall just a place to relax this weekend in Oregon, the Breitenbush Hot Springs may be your perfect getaway.
Just 60 miles east of Salem, nestled in the northern tip of the Willamette National Forest, you will find this serene place. In fact, the hot springs here is one of the oldest recreational areas in Oregon. The Breitenbush Hot Springs has a very interesting history, as it was used for hundreds of years by Kalapuya, Wasco, and Molala people for medicinal and spiritual purposes.
At an elevation of 2,225 feet and featuring over 30 ancient geothermal springs, the temperatures range from 68 to 198 degrees Fahrenheit. The anicent pools are near the edge of the Breitenbush River, and rich with minerals.
A man by the name of Mark Skiff Jr. acquired water rights in 1897 to the lower 3 springs and built some cabins nearby. They later became a popular summer resort in 1913.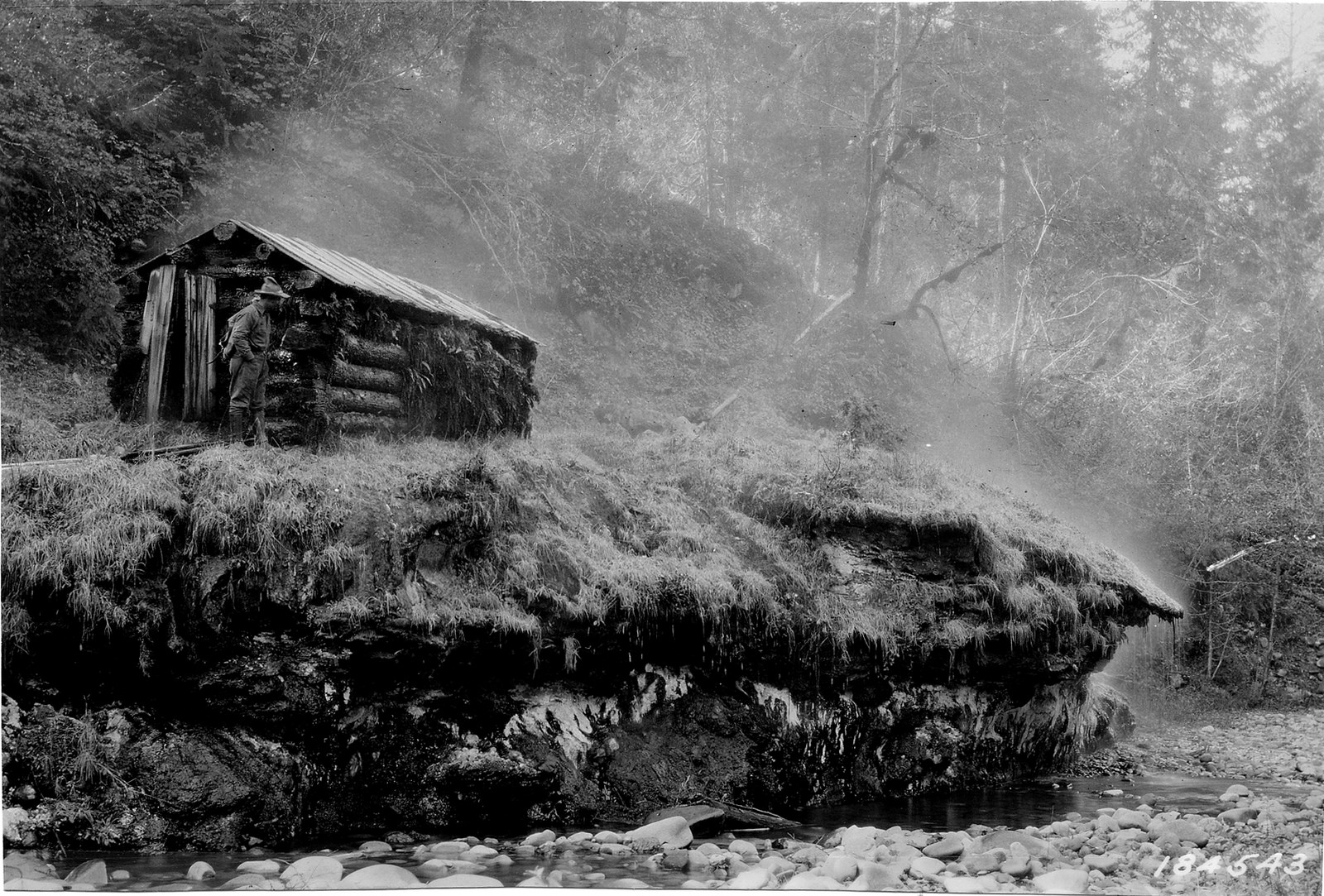 In 1904, the Upper Hot Springs were purchased by Hattie and Fred Bruckman, with hattie staying there for nearly 50 years.
The Brietenbush Lodge was established in 1927 by their son, Merle Bruckman. Visitors from all over came to breathe the vapors from the dissolved minerals and the calcium, potassium, sodium, and magnesium in the springs. When Merle retired in 1950, the resort fell apart, and was eventually abandoned after changing hands several times.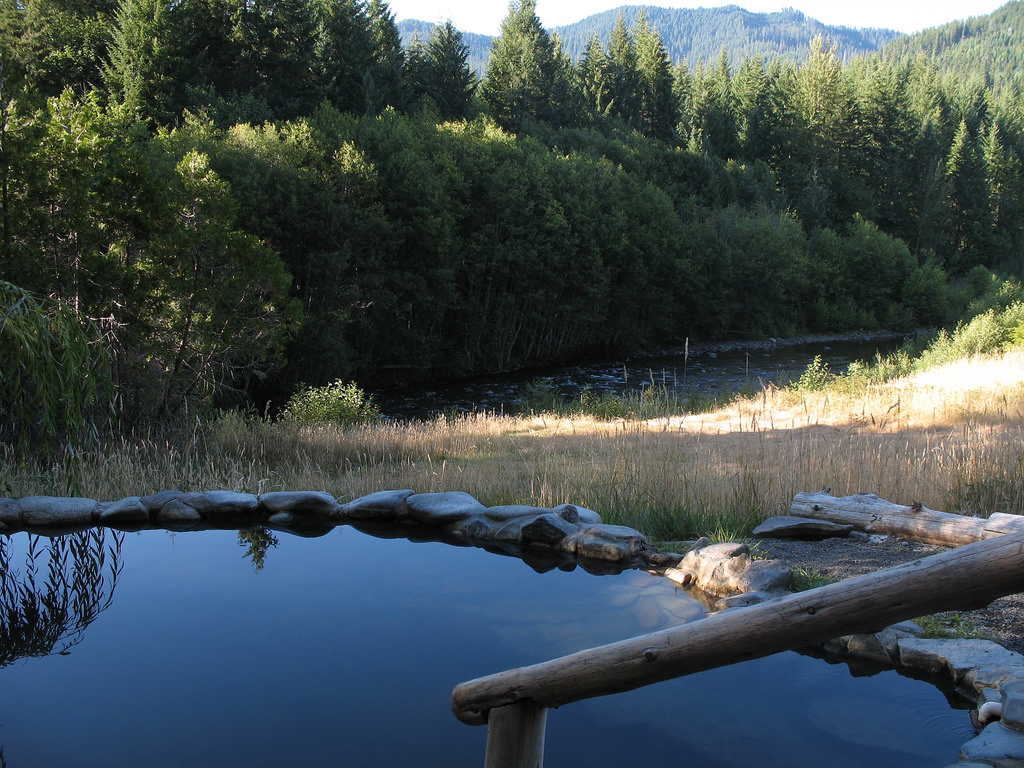 It wasn't until 1977 when Alex Beamer bought the upper springs and brought it back to good standings. A year-round community focused on preserving the natural landscape.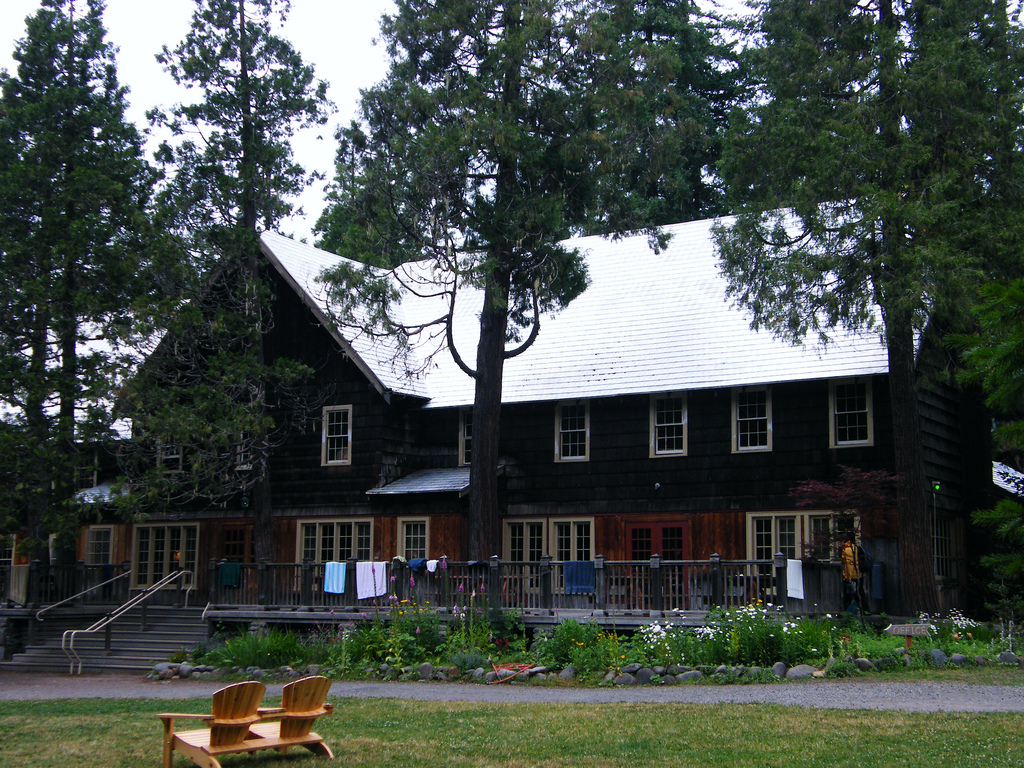 This serene place features the remains of tiled pools, lower springs which can be accessed from road number 050, and a remnant of a steam room.  Green and white garden hoses deliver hot and cold water to the algae-lined tubs. In the river is an old bathtub with hot water running out of the rusted bottom into the cold Breitenbush River. The Forest Service manages the lower springs and is exploring ways to improve the area.
With 20 miles of trails, and geothermal water providing heat and electricity for several cabins,  this incredible place attracts over 12,000 visitors from all over yearly. Come check out the Breitenbush Hot Springs Resort and Conference Center for yourself, and let us know what you think in the comments.
How to get here:
This incredible place also includes massages and more. Make sure to head over to their website for reservation information, and more photos.
Instagram photo courtesy of Brian Whitt, an Oregon Film Photographer featuring portraits, weddings and more. He can be found at brianwhitt.com and contacted at [email protected].
[H/T oregonencyclopedia.org]