Oregon is known for its striking natural scenery, and second only to our neighbor to the north, Washington, it has the most waterfalls in the entire country! Watson Falls, in the heart of the Umpqua National Forest, is one of the tallest waterfalls in Oregon and you can get a glimpse of these colossal cascades by taking this surprisingly easy hike.
About Watson Falls
Watson Falls stands at 294 feet high and is surrounded by an amphitheater of basalt lava cliffs that were formed roughly 750,000 years ago. It's actually the third tallest waterfall in the state (or the tallest in Southwest Oregon) trailing behind the reigning queen of them all, Multnomah Falls at 620 feet, then Wahclella Falls at 350 feet, both in the Columbia River Gorge.
Set in the lush Umpqua National Forest, Watson Falls is just one of 17 waterfalls you can find when traveling along the Umpqua River Scenic Byway. With famous neighbors like Toketee Falls, the Umpqua Hot Springs, or the breathtaking Crater Lake National Park, the entire area is just waiting to be explored and Watson Falls should be high up on your list.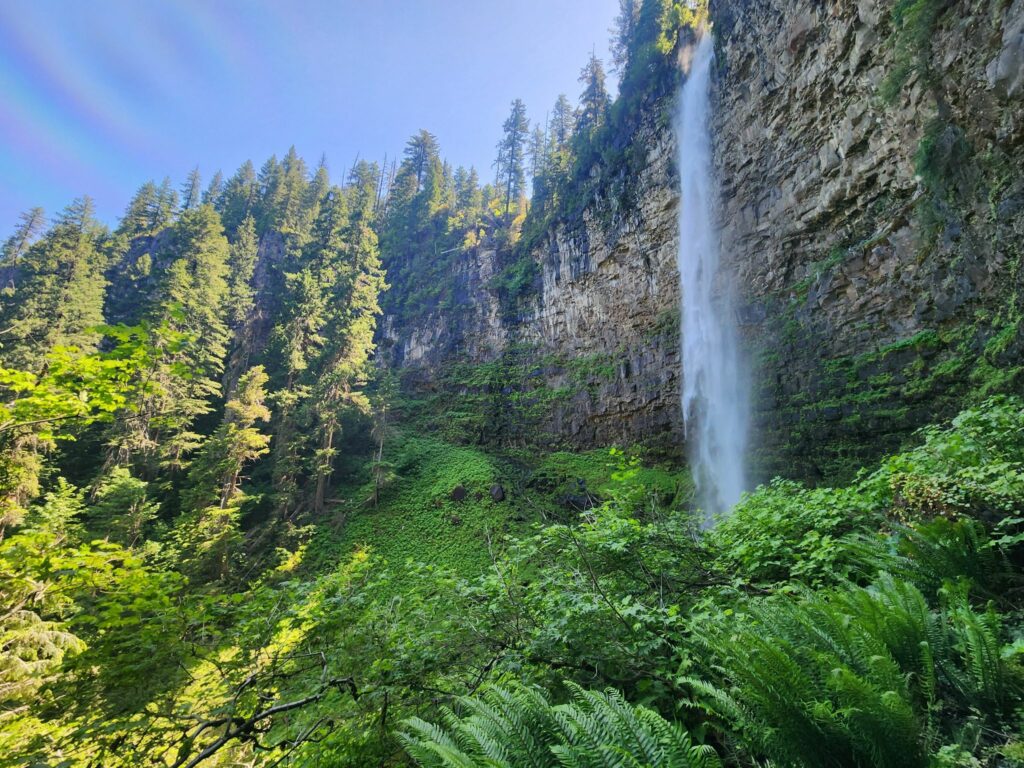 The falls itself is categorized as a single-drop waterfall, and is at its most impressive in the rainy months. The water flow can get quite thin in late summer (though still beautiful), so while it'll still be impressive to look at, if you're pining after a gushing waterfall you're gonna have to brave some wetter and likely colder weather and go between late fall and spring.
The Hike
This easy hike takes you to two viewing spots and the whole loop is only 0.8 miles long. And, even though the trail is short, it is moderately steep and you'll gain 260 feet in elevation on your way up. I wouldn't rate it as "hard" by any means, but it's also more than a simple walk in the woods.
Sign up for monthly emails full of local travel inspiration and fun trip ideas. In each newsletter we'll share upcoming events, new things to do, hot dining spots and great travel ideas.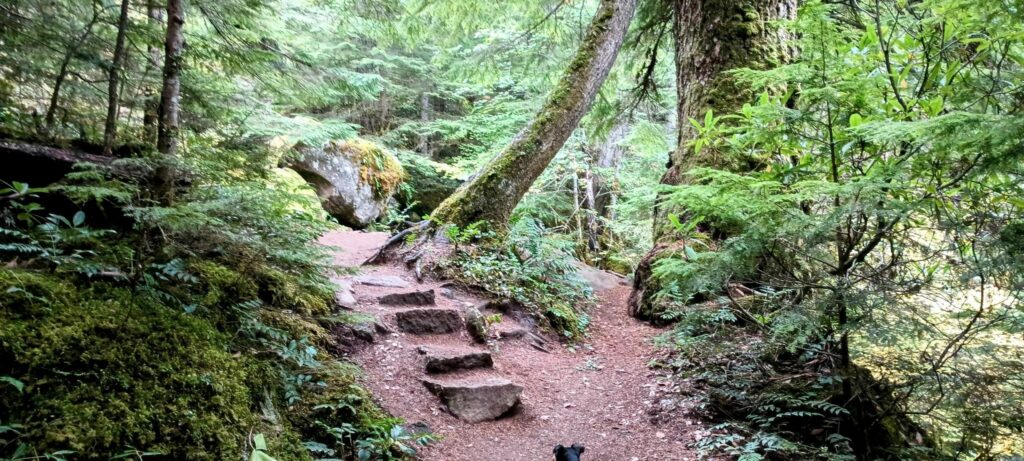 The lovely hike will take you through old growth forest, past lush maidenhair ferns, Douglas firs, hemlocks, grand firs, and vine maple. There are even benches along the way so you can really take your time and luxuriate on your way to the falls.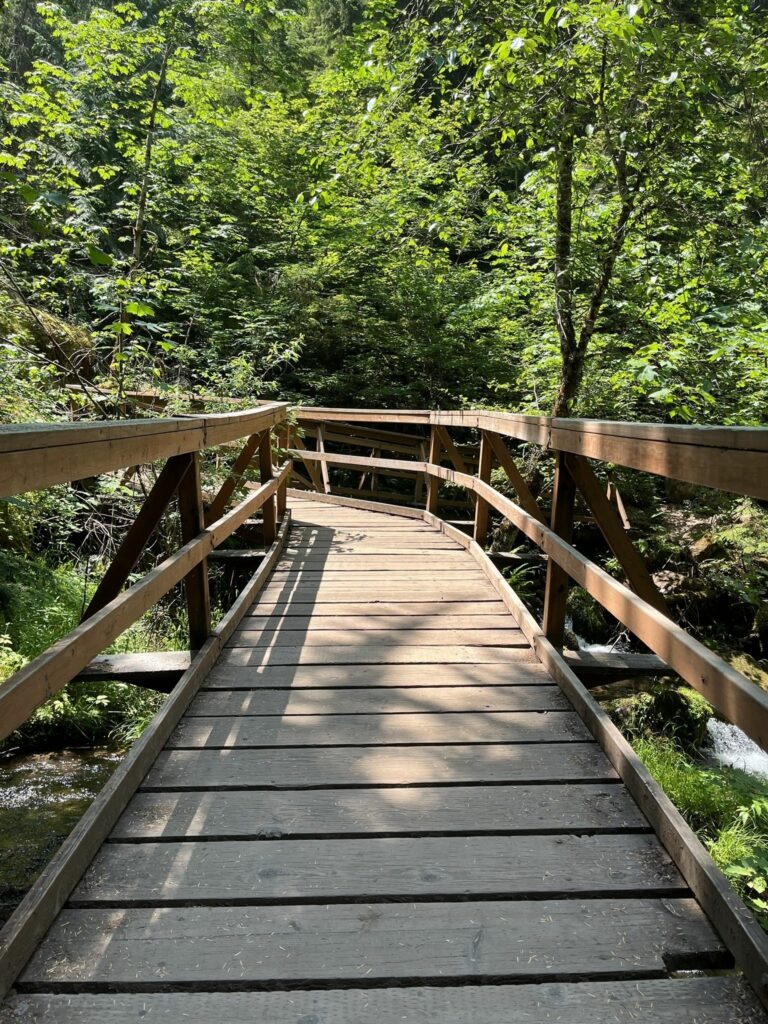 Start out on the trail going clockwise, and at 0.3 miles in you'll cross a nice wooden bridge and get your first glimpse of the falls. Walk about 0.1 miles further and you'll reach a fenced viewpoint that's great for snapping pictures or simply standing in awe of the falls. The more adventurous hikers can scramble down to the base of the falls to get up close and personal, but please be careful as the rocks are very slippery. Oh, and you will get wet if you do this because, duh, it's a waterfall. Continue heading clockwise on the trail which will take you back to the parking lot.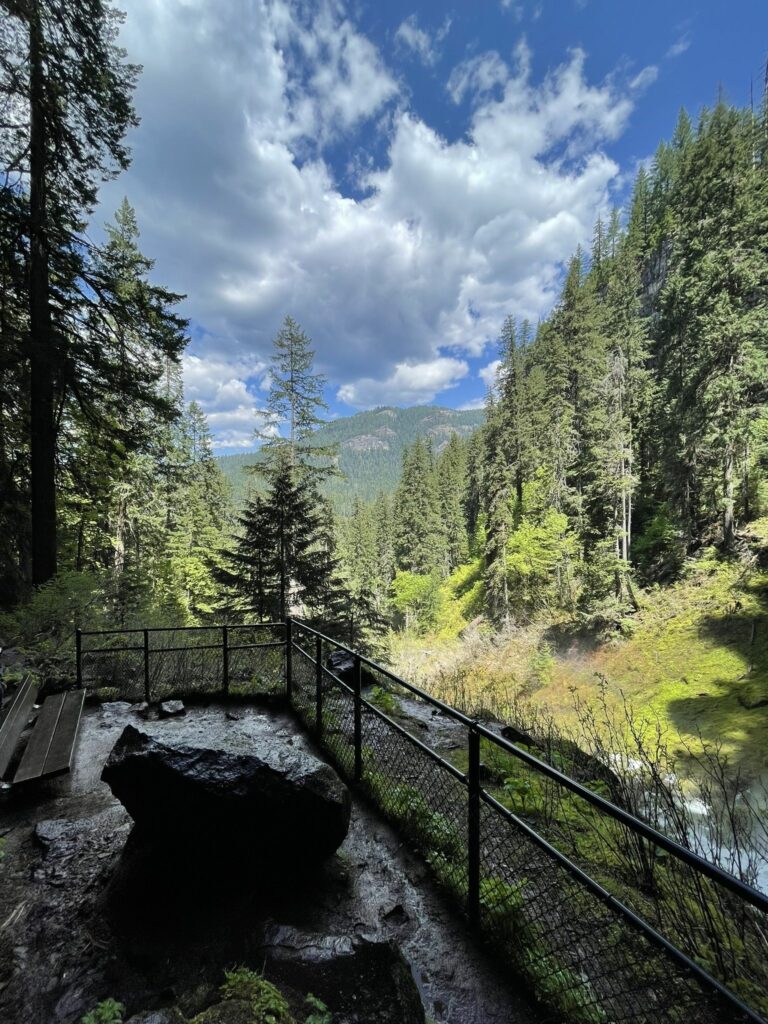 Getting There
The trailhead is just off OR-138 (the N Umpqua Hwy) on NF-37. If you're coming from Roseburg, you'll take OR-138 east for about 58.4 miles before turning right on NF-37. If you're heading over from the Bend area, you'll start by heading south on US-97, then turning right on OR-138 and head west past Diamond Lake before turning left on NF-37 after 39.4 miles. Technically located in Idleyld Park, the nearest town is Clearwater just a couple miles northwest of Watson Falls.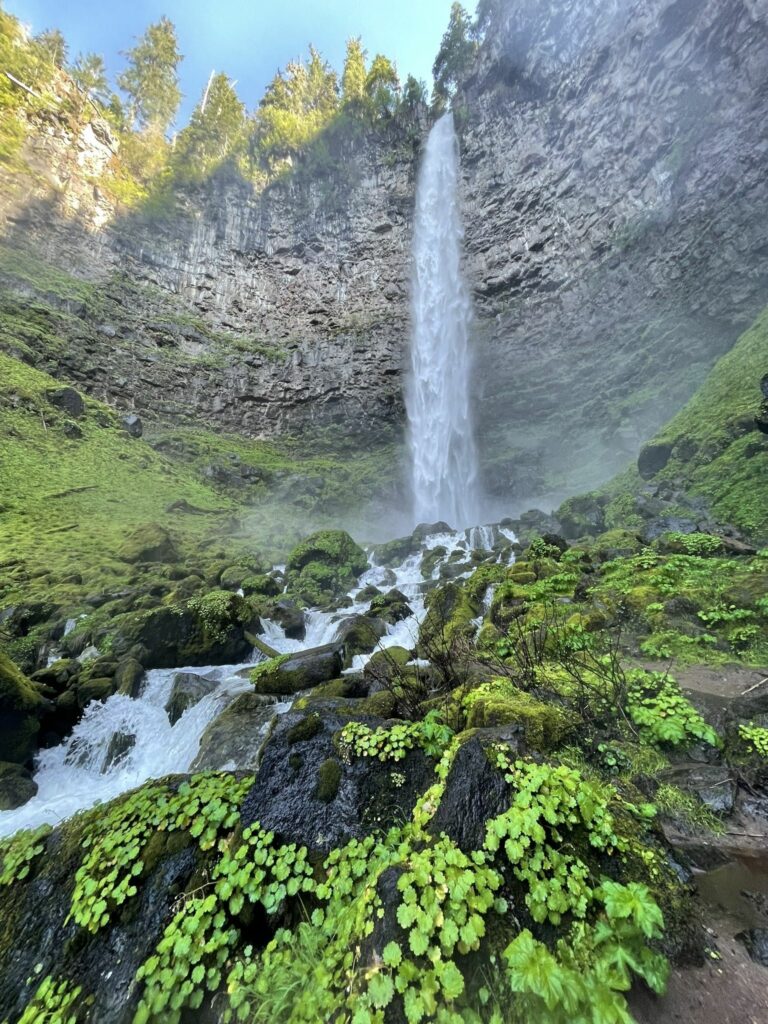 The falls are very popular, especially on the weekends so don't go expecting solitude. However, there is a very large parking lot with no parking permit or fees required. There are several picnic tables at the trailhead and pit toilets, making this an excellent choice for families with small children who need snacks and breaks every 15 minutes.