Set your sights on Newport, Oregon, and you'll discover a beloved local haunt that's a must-visit: Nana's Irish Pub. Every time I'm in Newport, this charming spot is my top pick for drinks and dinner.
A Homemade Irish Legacy
Nana's is dedicated in memory of Bridget O'Brien (1927-2003), a native of Limerick City, Ireland. She was affectionately called "Nana" by many. Bridget warmly welcomed everyone into her home, showcasing her passion for cooking and her generous nature. Always lively, she'd sometimes serenade folks with a tune or spontaneously quote Shakespeare.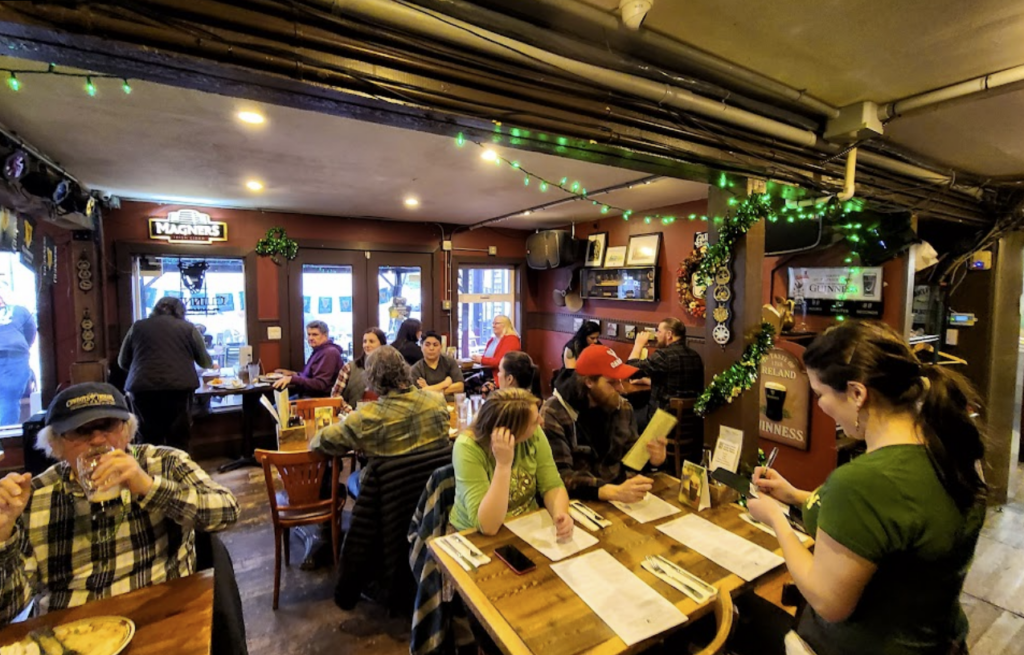 Nana's Irish Pub, founded in 2007 by Limerick's own Philomena O'Brien, pays tribute to this legacy. Philomena, along with her spouse Brian, relocated to the U.S. in 1990. Before that, they spent a decade in County Clare, cherishing the joys of raising their trio of kids amidst the verdant Irish landscapes.
Discovering Nana's in Newport
Dive into Nana's hearty dishes like pot pies, or the authentic fish n' chips, crafted using their signature beer batter.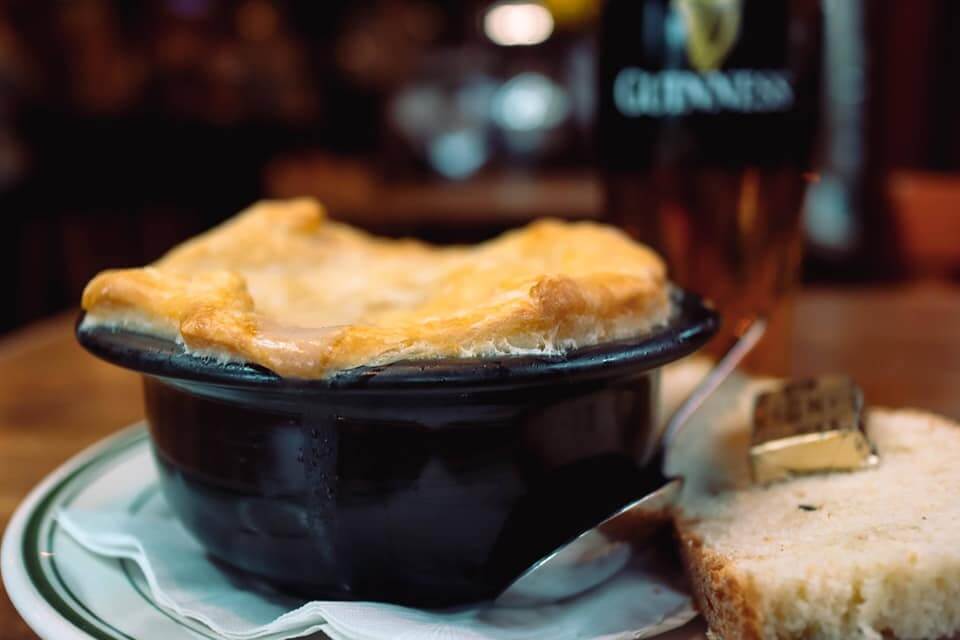 Their "Bunratty Reuben" sandwich? Let me just reminisce for a moment about the delectable Reuben I savored during my last stop at Nana's: their house-made corned beef, cabbage, and melty Swiss cheese on marbled rye. It was an unforgettable experience.
Sign up for monthly emails full of local travel inspiration and fun trip ideas. In each newsletter we'll share upcoming events, new things to do, hot dining spots and great travel ideas.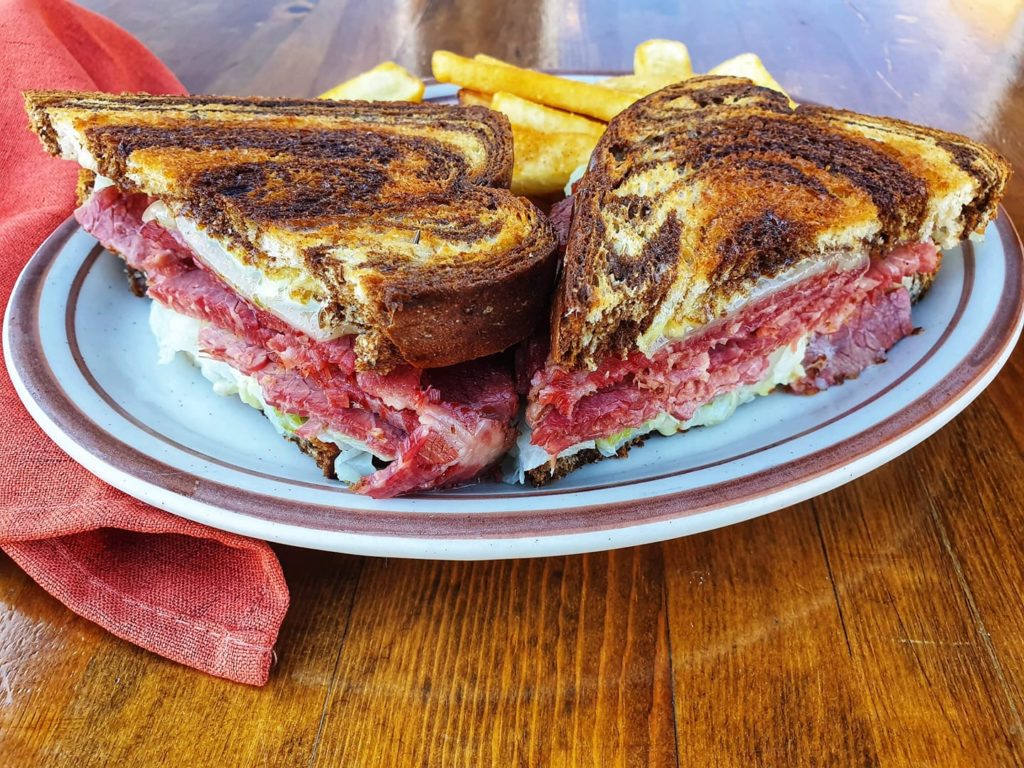 Tempted by a traditional Irish pie? It's a gastronomic masterpiece of the savory variety, more akin to what Americans might call a pot pie. The Steak & Guinness is a close second behind the Reuben for my favorite dishes at Nana's. Imagine tender pieces of round steak (locally sourced from Knee Deep Cattle Co. Eugene, Oregon), mushrooms, carrots, and parsnips, baked in a rich brandy, rosemary, and Guinness gravy, and topped with puff pastry.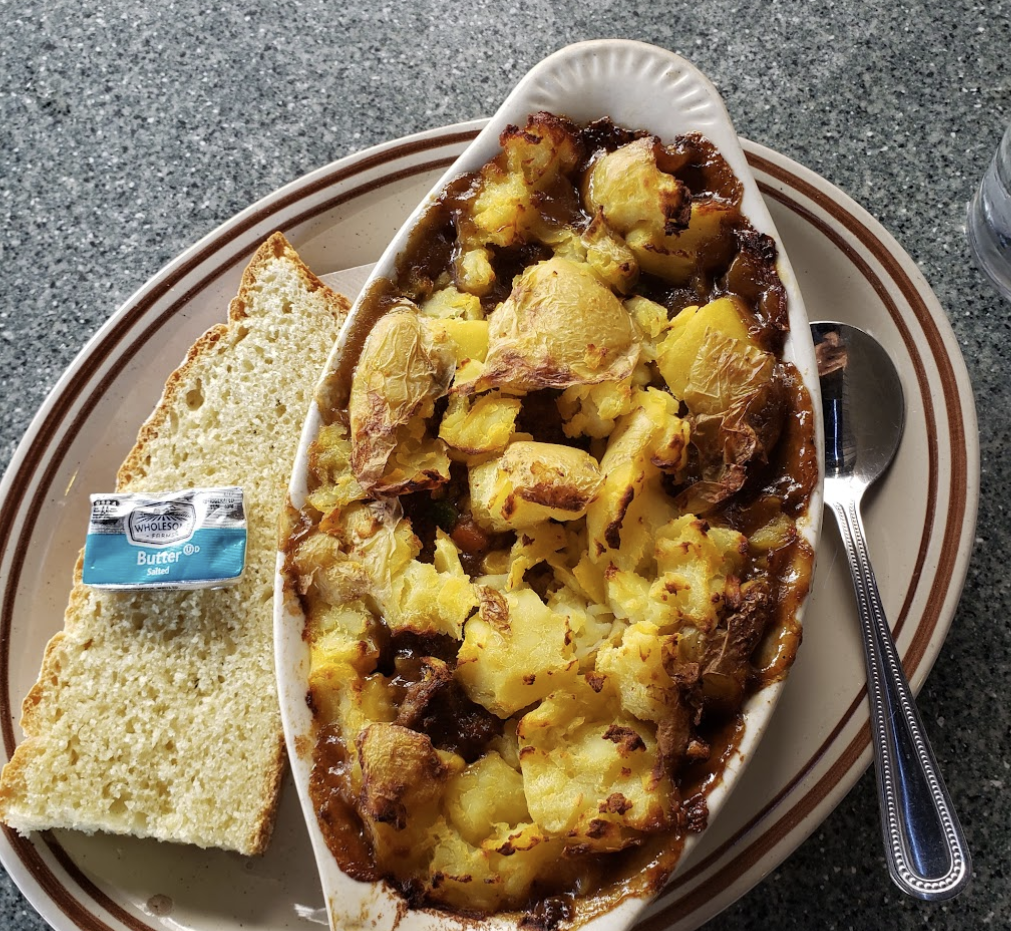 No Irish meal is really complete without trying traditional fare like Bangers and Mash (sausages and mashed peas), and the ever-so-popular Corned Beef & Cabbage.
Also, don't overlook Nana's signature meatloaf – a tantalizing fusion of grass-fed beef from the local Knee Deep Cattle Co. in Eugene, Oregon, combined with pork. Served atop creamy mashed potatoes and drenched in rich black strap gravy, it's a dish to remember.
At Nana's, you can immerse yourself in the flavors of Ireland, tap your feet to live tunes, or simply unwind outdoors on their cozy patio. And guess what? They're also known for their breakfast spread! For morning indulgence, consider the classic Irish Breakfast, featuring savory sausages, rashers, black and white pudding, eggs, grilled mushrooms, tomatoes, baked beans, and the ever-so-traditional soda bread.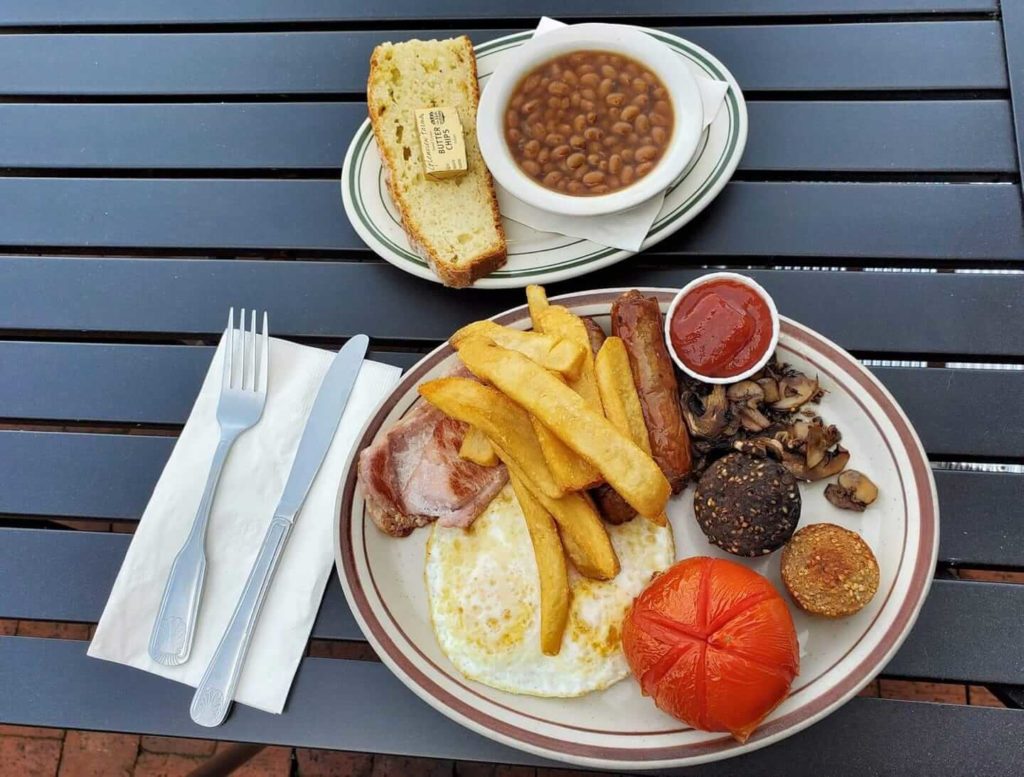 If appetizers pique your interest, the Scotch Eggs at Nana's are a revelation. Before my visit here, I was unfamiliar with this delicacy: hard-boiled eggs encased in Irish sausage, crusted with panko, and fried to perfection. Accompanied by stone ground mustard and sweet pickles, it's a taste sensation!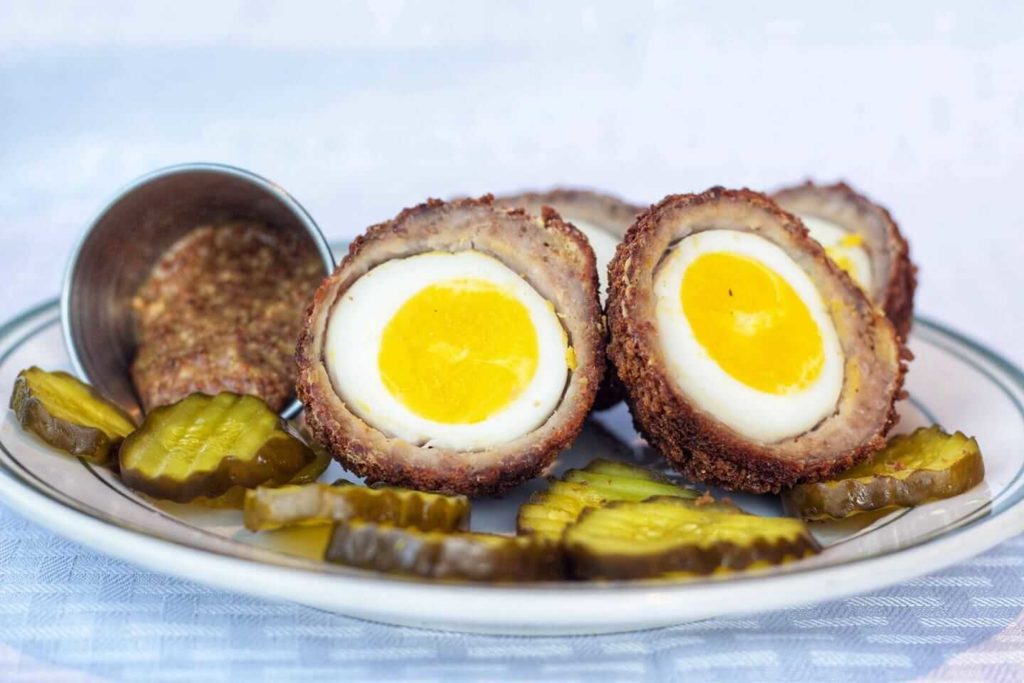 Come evening, say 4 pm onwards, relish the tender simmered corned beef paired with Yukon Gold potatoes, assorted root veggies, cabbage, a drizzle of parsley sauce, and soda bread.
Drinks Fit for St. Patrick Himself
Ready for a sip? Nana's expansive bar awaits. Perhaps an Irish Whiskey Smash to kick things off? It's a refreshing blend of Slane Irish whiskey, zesty lemon juice, fresh mint, and a hint of simple syrup. If spirits aren't your preference, warm up with a classic Irish Coffee.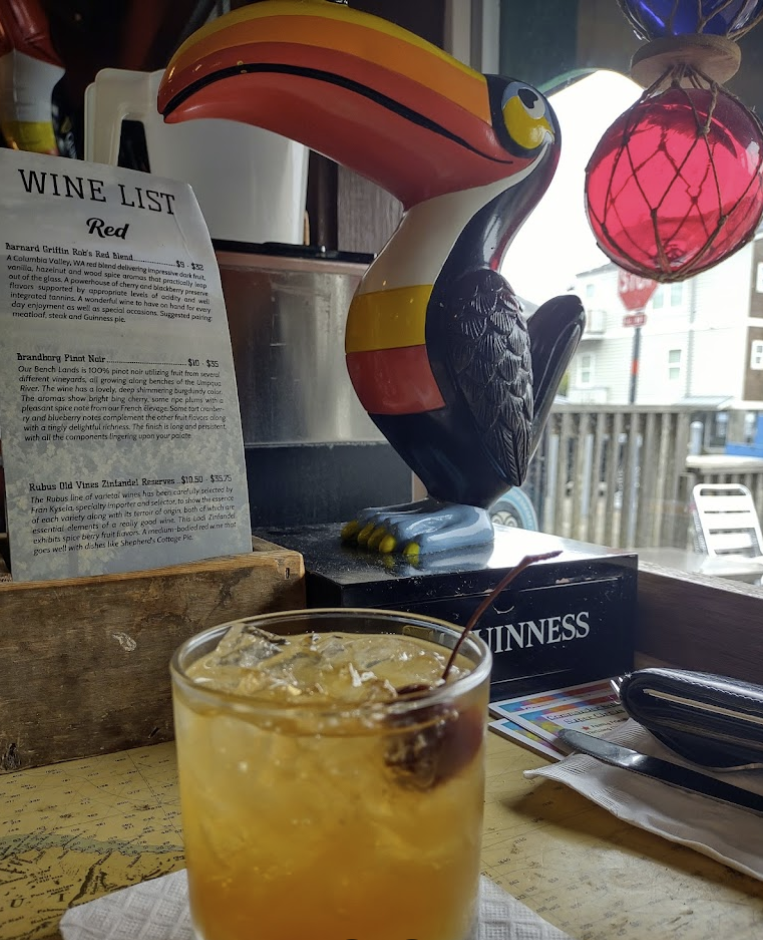 Desserts to Dream About
When dessert calls, the Traditional Irish Bread Pudding is pure bliss. Imagine chunks of white bread combined with raisins & walnuts, all bathed in a mixture of seasoned cream, milk, eggs, and a splash of whiskey. Once baked, it's crowned with a luscious rum butter and a dollop of fresh whipped cream. Pair it with an Irish cream coffee for a complete experience. Craving chocolate? There's a version for you too: Chocolate Brandy Bread Pudding. Cubed white bread and chocolate chips soaked in cream, milk, egg, melted chocolate, and brandy, then baked and served with fresh whipped cream. It doesn't get much better.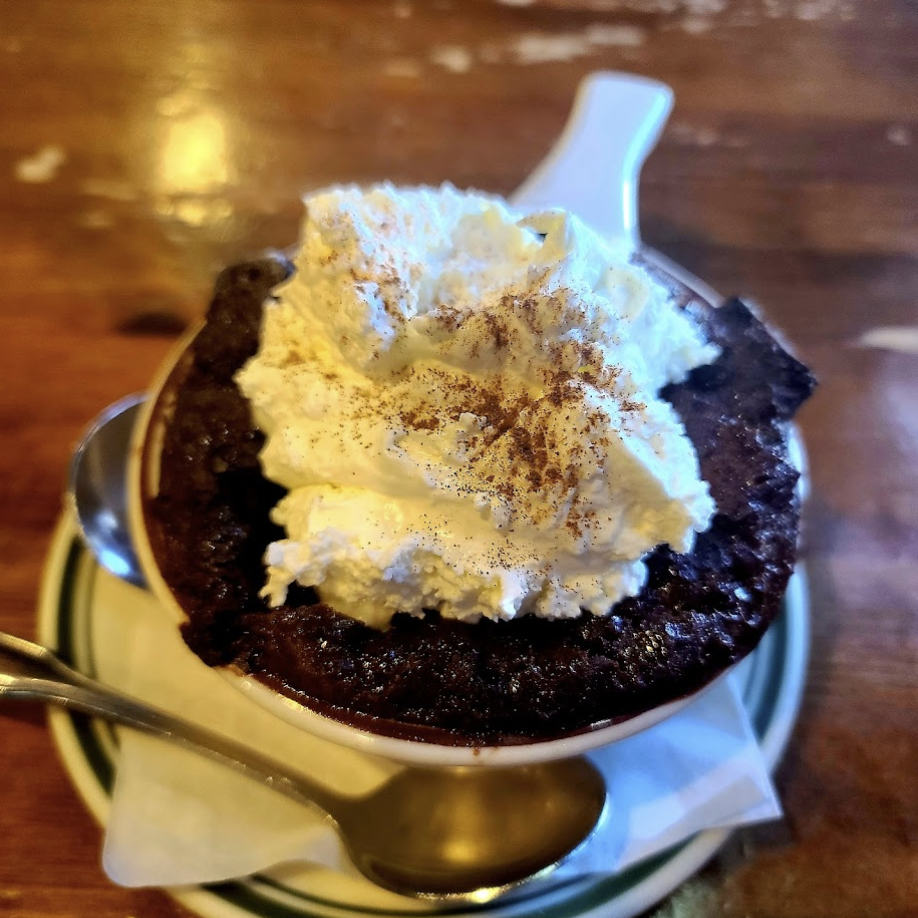 Where is Nana's Irish Pub Located?
Nestled in Newport's iconic Nye Beach District along the heart of Oregon's coastline, your Taste of Ireland awaits!
Address: 613 NW 3rd St, Newport, OR 97365
Phone: 541-574-8787
Hours:
Monday thru Thursday 11 am - 8 pm
Friday thru Saturday 11 am - 9 pm
Sunday - 11 am - 4 pm
Facebook: facebook.com/nanaspub