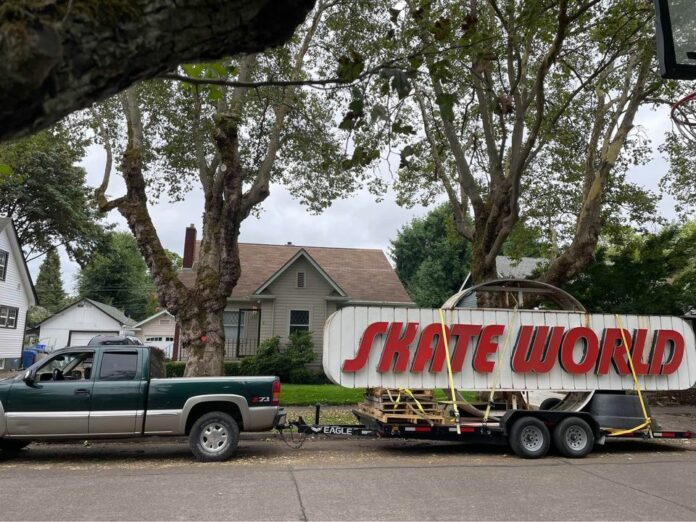 Springfield, Oregon - a name that may evoke memories of fictional characters and animated antics, but for many locals, Springfield is a treasure trove of childhood memories. For those who grew up in the '80s, the sights, sounds, and neon lights of Skate World undoubtedly hold a special place in their hearts. From birthday parties to weekend hangouts, it was a haven for fun, friendship, and first crushes.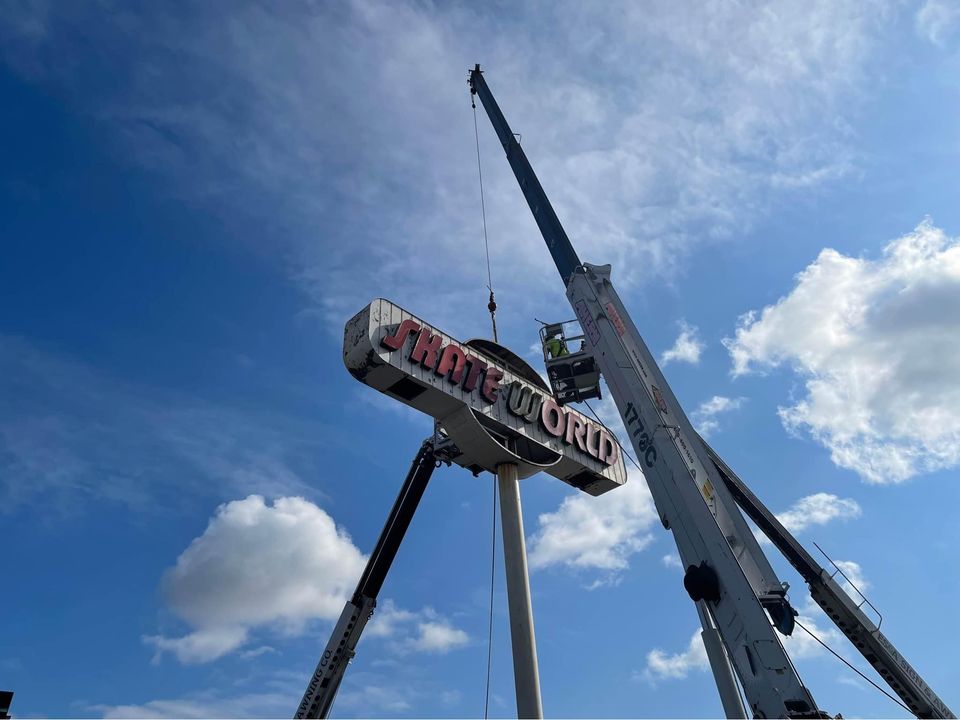 Fast forward to today, a melancholic nostalgia has gripped the locals once again. With Skate World having sadly shuttered its doors, a tangible piece of its history has surfaced - the original neon sign, a glowing testament to days gone by. And now, it's up for grabs.
Recently, a Facebook listing surfaced, offering the iconic sign for sale, making waves amongst the Springfield community. The listing reads:
Iconic Springfield/Eugene, 1976 Skate World sign. Own a piece of Springfield history with this beautiful relic. It's really hard to let this one go but I just don't have the space for this over 20-foot behemoth. Neon and fluorescent lit missing the "w" plastic on one side. Easy to get a new one cut at a local sign shop. I have the tops and bottoms of the globe part that say Springfield, they are kinda busted up but all very fixable or replaceable. The neon that lights the lettering is in working condition with some minor wiring. I can deliver for a cost. Need a forklift at the drop-off sight. Part of the proceeds will go to the Joy Church. They sold me both signs and occupy the Skate World building. I had a $4,500 offer from a group that's out of state but I want this to stay local. I will only respond to phone numbers and will take the best offer I get from a local person. Reach out if you have a good idea for the sign.
At an asking price of $10,000, the sign's value might seem a bit steep to some. But having grown up in Springfield, Oregon, and spending countless hours at Skate World during the '80s, I can attest that it's hard to put a price on such poignant nostalgia.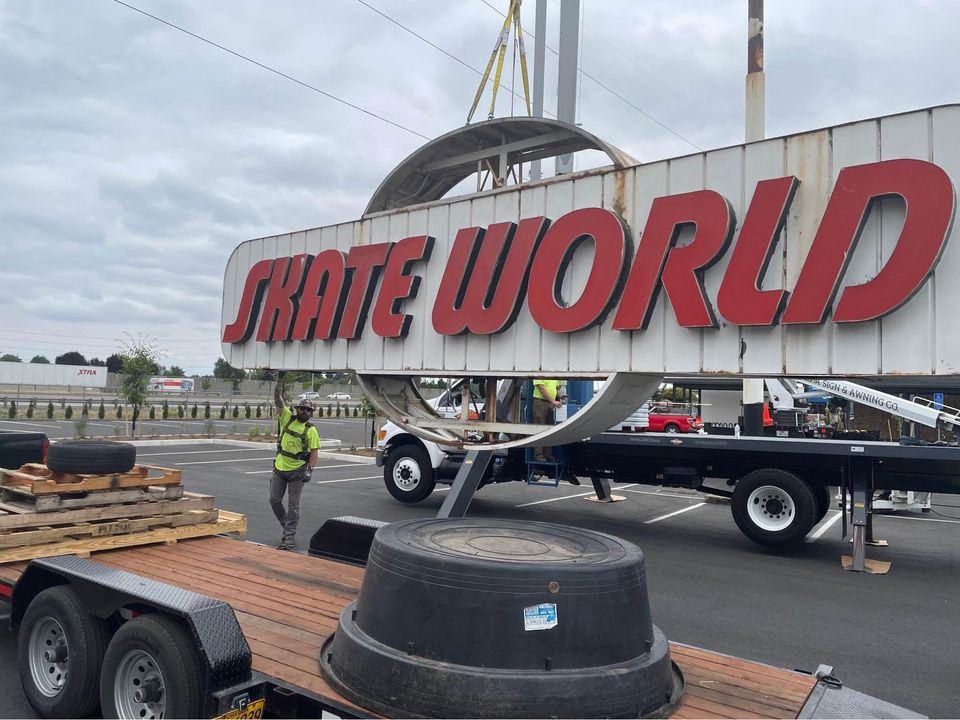 Each neon glow and curve of the sign floods my mind with cherished memories of youth, laughter, and simpler times. If I had the space, I would love nothing more than to house this iconic relic personally.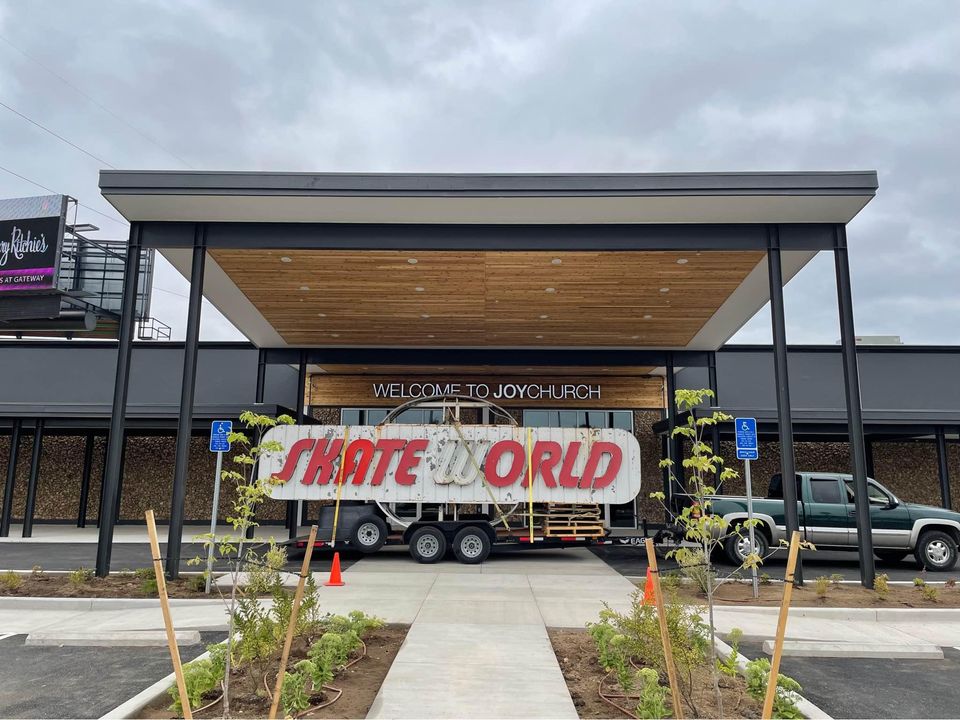 The proceeds, in part, are destined to benefit the Joy Church, which now occupies the Skate World building. This gesture beautifully weaves together Springfield's past and present, marking a legacy that has moved from roller skates to spiritual pursuits.
To me, and I suspect many others from Springfield, this is not just a neon sign. It's a tangible piece of our shared history, a beacon of our collective youth, and a symbol of the community spirit we experienced at Skate World. Even if I can't personally give it a home, I genuinely hope this emblem of our memories remains in Springfield, illuminating cherished recollections for years to come.
Hit the link here to checkout the listing yourself. Enjoy some of these photos, taking us down memory lane to a place that's gone but not forgotten. The following images are courtesy of this website here.