Something you might not have realized is that Oregon is home to one of the biggest aircraft hangars in the world! Located near Tillamook on the Oregon coast, this massive hangar is a sight to behold. As you drive towards it, its sheer size and impressive structure will leave you in awe. With its long and proud tradition of aviation history and unique features, Hangar B has become a must-visit destination for aviation enthusiasts and curious travelers alike. Let's take a closer look at what makes Hangar B at Naval Air Station Tillamook such an extraordinary landmark.
Uncovering The Massive WWII Structure - A History Of The Tillamook Air Museum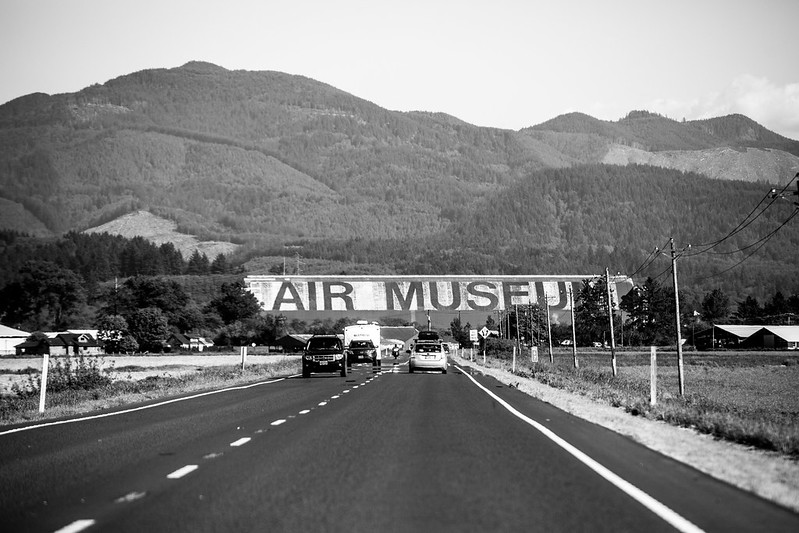 Hidden within the picturesque landscapes of Tillamook, Oregon, lies a monumental structure that has captivated the imaginations of visitors for decades – the Tillamook Air Museum. This massive air hangar, with its imposing presence and awe-inspiring architecture, stands as a testament to the ingenuity and ambition of mankind.
K Class Airships, Anti Submarine Patrol, And The Second World War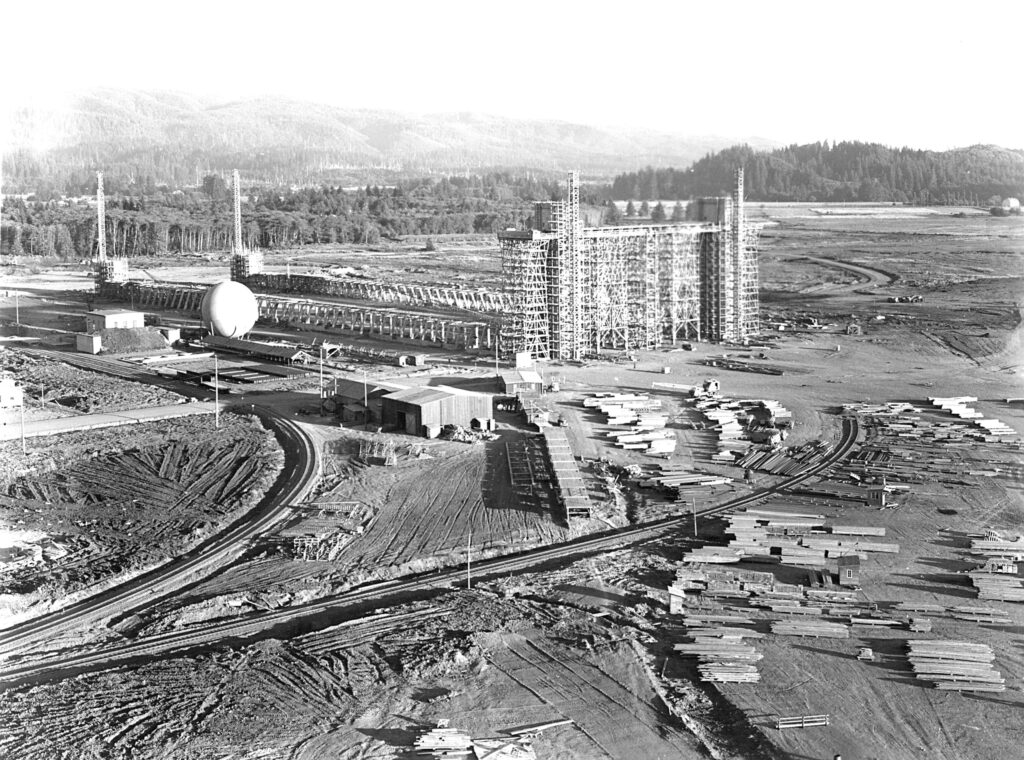 In 1942, against the backdrop of World War II, the U.S. Navy began construction of 17 wooden hangars, intended to house K class airships pivotal for anti submarine patrol and convoy escort missions.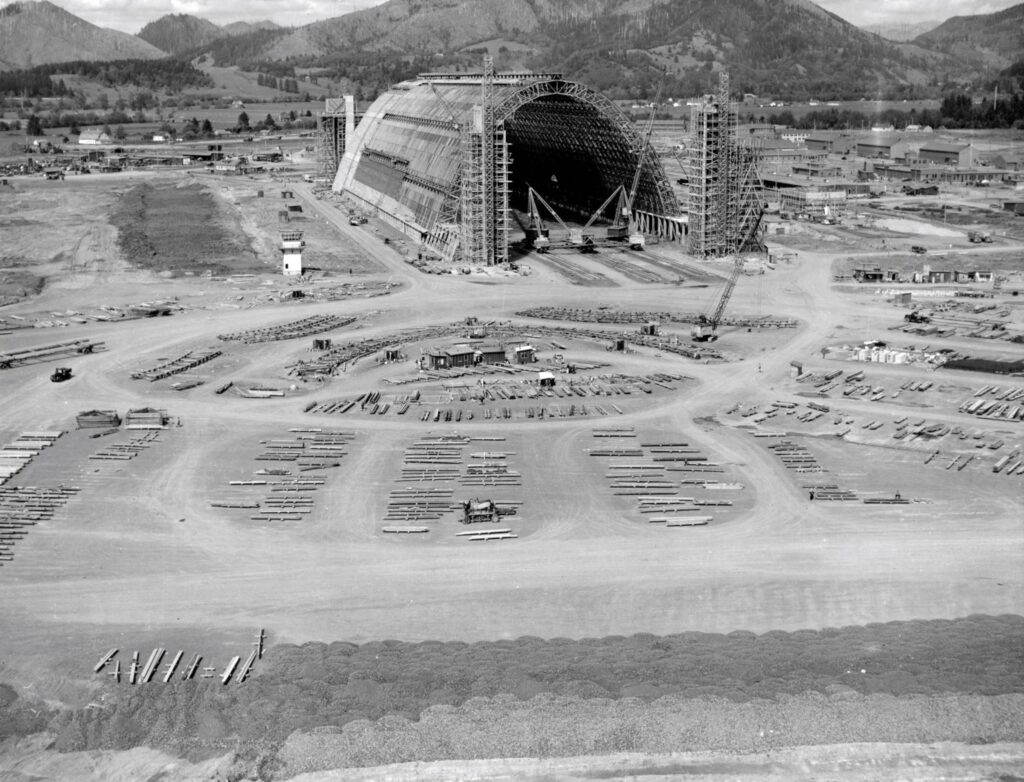 Among these hangars, two rose at Naval Air Station Tillamook, commissioned in December 1942 to safeguard the coastal regions of Oregon, Washington, and California.
The urgency of wartime demands in WWII led to the rapid completion of the two hangars, with Hangar B achieving the milestone in August 1943.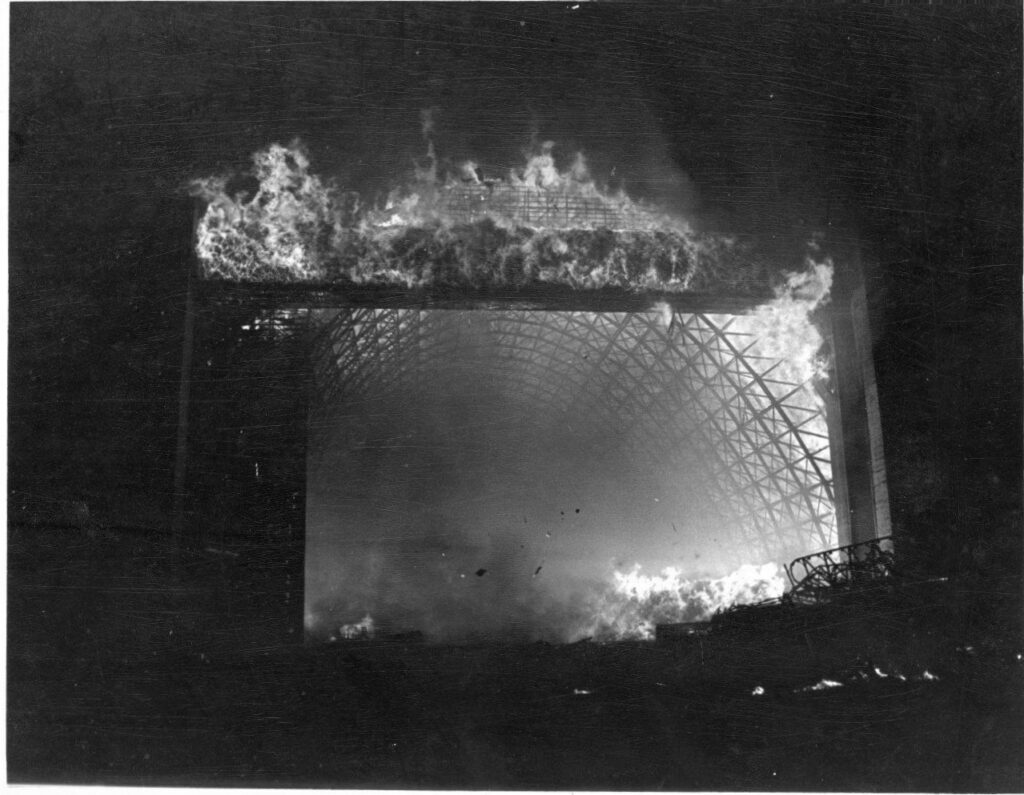 Notably, Hangar A, tragically destroyed in a 1992 fire, was an astonishing feat of construction, reaching completion in a mere 27 working days after the Navy began construction.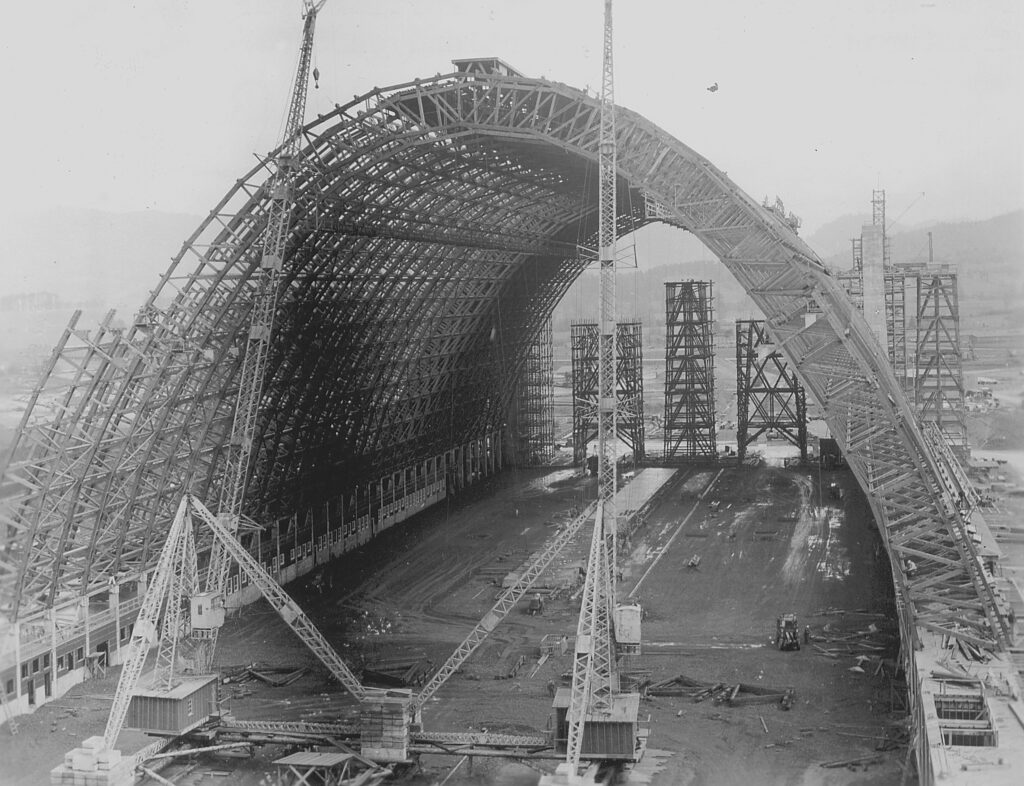 Hangar B took nine months to complete. Remarkably, during the construction of these two hangars, there were no serious injuries.
Class K Airships At NAS Tillamook And Convoy Escort Missions At The Naval Air Station Tillamook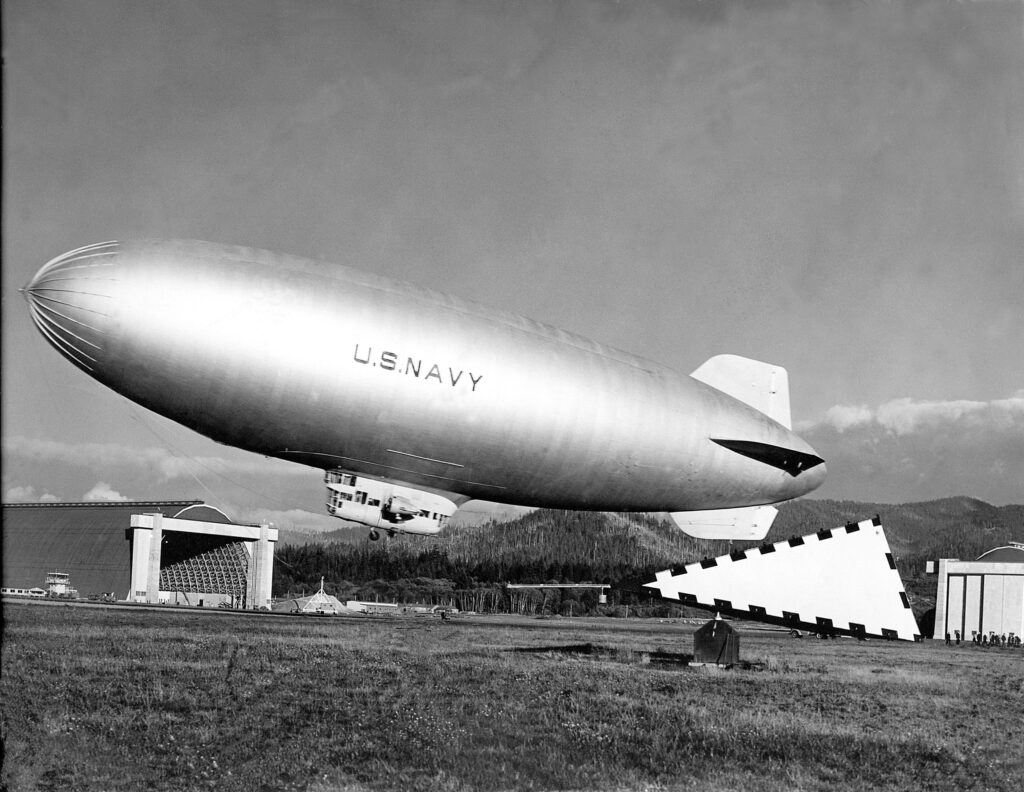 Stationed at Naval Air Station Tillamook (NAS Tillamook) was Squadron ZP-33, equipped with eight K Class airships (also known as K ships and blimps). These K ships had impressive dimensions—252 feet in length, 80 feet in diameter, and were filled with 425,000 cubic feet of Helium.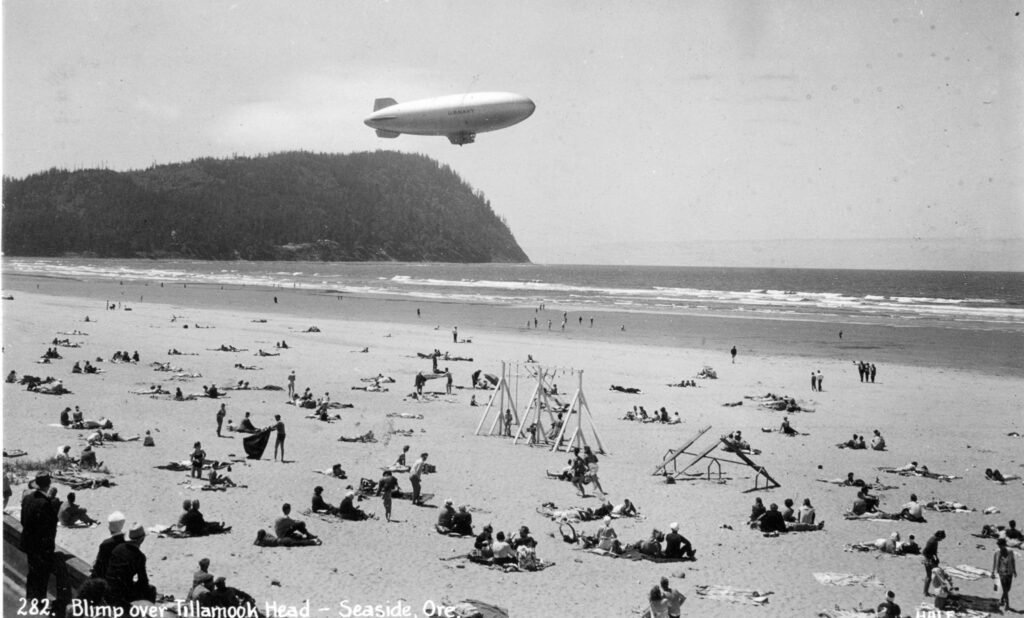 The K ships played a crucial role in coastal patrol and convoy escort missions during the war with a range of 2,000 miles and the capability to stay aloft for three days. The surrender of Japan on September 2, 1945, marked a shift in the station's status in WWII, leading to its reduction to functional capacity. Eventually, in 1948, Naval Air Station Tillamook was decommissioned, concluding a long and proud tradition in aviation history.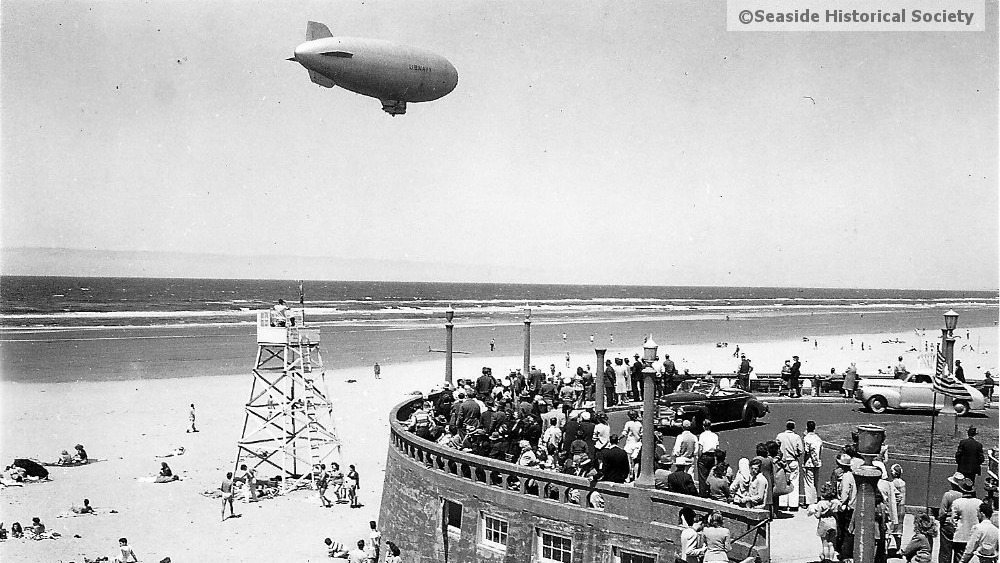 The blimp hangar that was built to house K Class Airships still stands today, and now houses the Tillamook Air Museum, which you can visit.
History Housing History - Inside the Colossal Space And Notable Aircraft Exhibits in Hangar B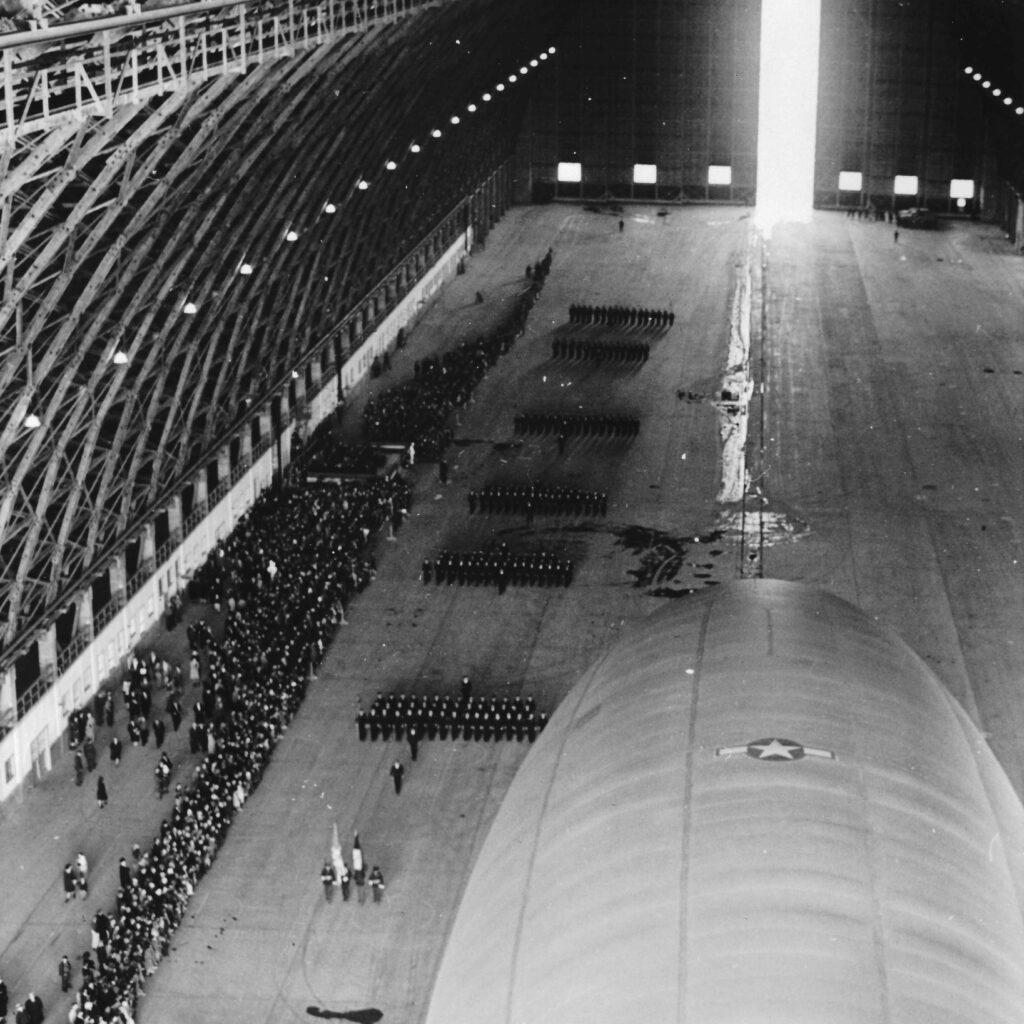 Stepping inside the Tillamook Air Museum inside Hangar B is like entering a different era altogether. The vastness of the space is truly remarkable, spanning an impressive 961 feet in length and 192 feet in width. The sheer size of this historic hangar is enough to leave anyone speechless. This is the largest free span wooden structure in the world.
The Museum offers a fascinating journey through aviation history with its diverse array of exhibits, showcasing iconic aircraft and vehicles that have left an indelible mark on the skies.
Planes And Aviation Artifacts At The Museum In WWII Hangar B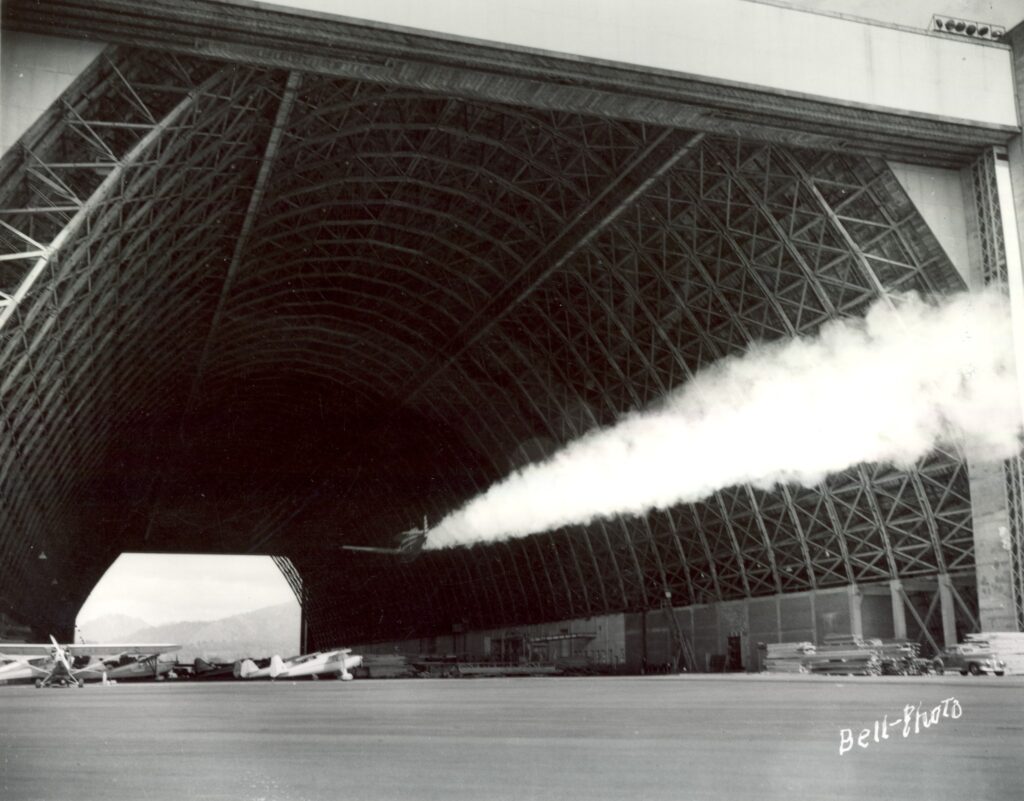 Among the notable exhibits is the Aero-Spacelines Mini-Guppy, a distinctive aircraft with a unique design that reflects the innovation of its time.
Visitors can explore the forward fuselage of the Convair 880, gaining insight into the engineering marvel that characterized this historical aircraft. The PT-17 Stearman and PT-22 Recruit stand as tributes to the training aircraft of yesteryear, providing a glimpse into the early days of pilot education.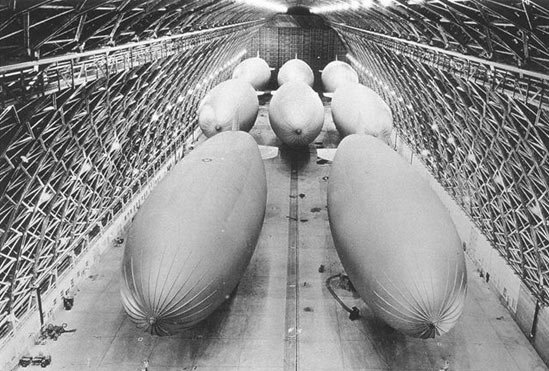 For those with a penchant for military aviation, the museum boasts an impressive cockpit display of the F-4 Phantom and the Boeing B-52 Stratofortress. The Grumman F-14A Tomcat and the Ling-Temco-Vought A-7 Corsair II further contribute to the military aviation narrative, showcasing the technological advancements and prowess of these aircraft.
Helicopter enthusiasts can marvel at the Bell TH-57 and the Kaman HTK-1, each representing a unique era and purpose in rotary-wing aviation. The MiG-17/Lim 6 and the MiG-17F/Lim 5 add an international flavor to the collection, highlighting the Cold War dynamics and the evolution of military aircraft design.
More Than Just A Hangar - Events, Education, And Interactive Experiences At Tillamook Air Museum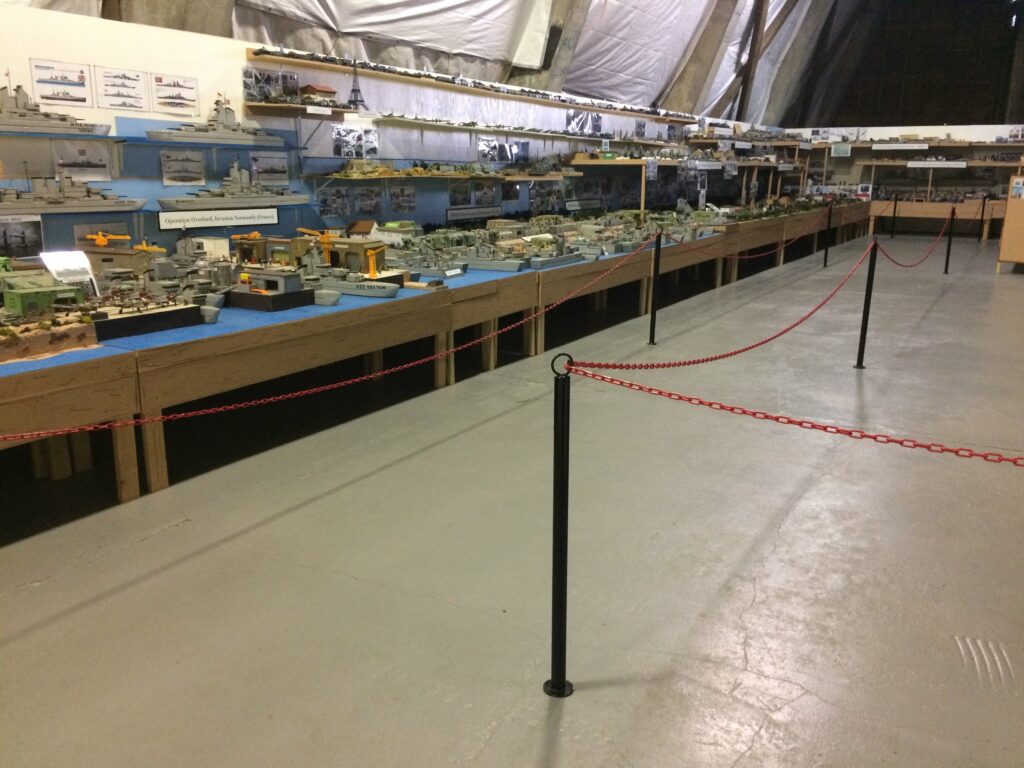 When you visit the Tillamook Air Museum, you'll quickly discover that it offers more than just a big hangar filled with impressive aircraft exhibits. This unique destination also hosts a range of events, educational programs, and interactive experiences that bring aviation history to life. Check out the museum in the short video below:
If you're interested in learning more about aviation, the museum offers educational programs and workshops that cater to all ages. From guided tours led by knowledgeable experts to hands-on activities that engage young minds, there are plenty of opportunities to expand your knowledge and delve deeper into the world of aviation.
Tips For Visiting During Your Trip To The Tillamook Air Museum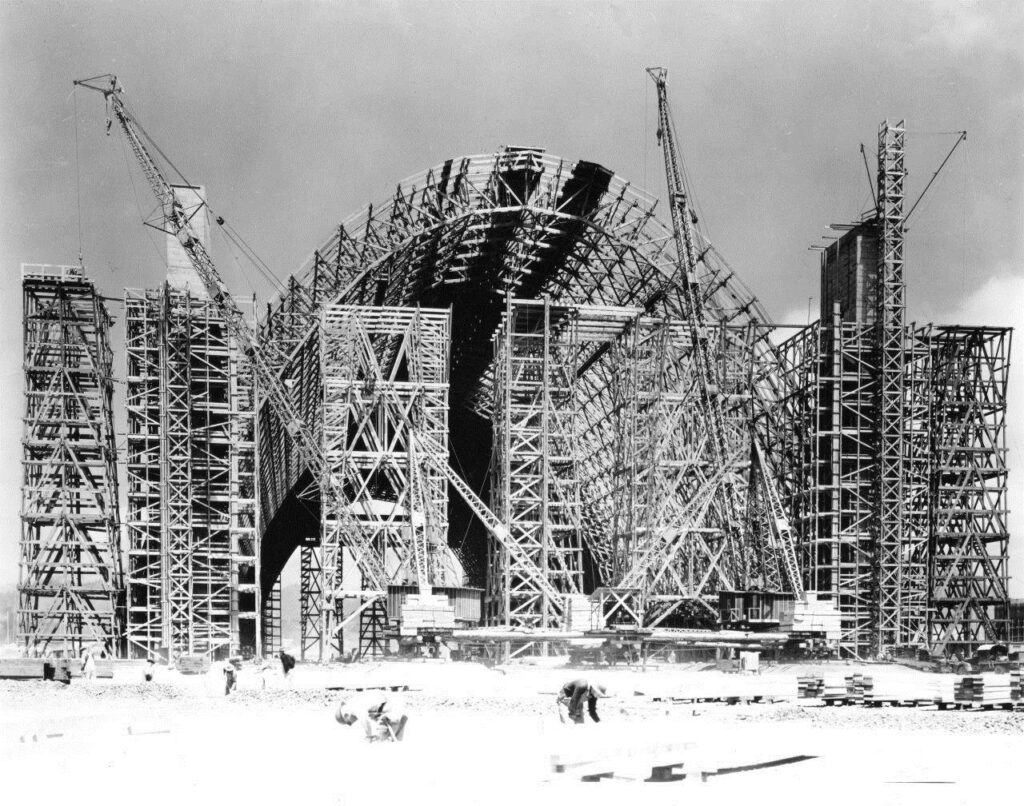 We have some good tips to help you plan your visit. First, if you'd like a guided tour of the museum and its aviation-themed artifacts, you'll need to reserve that at least two weeks in advance. Get more info on reserving a guided tour here.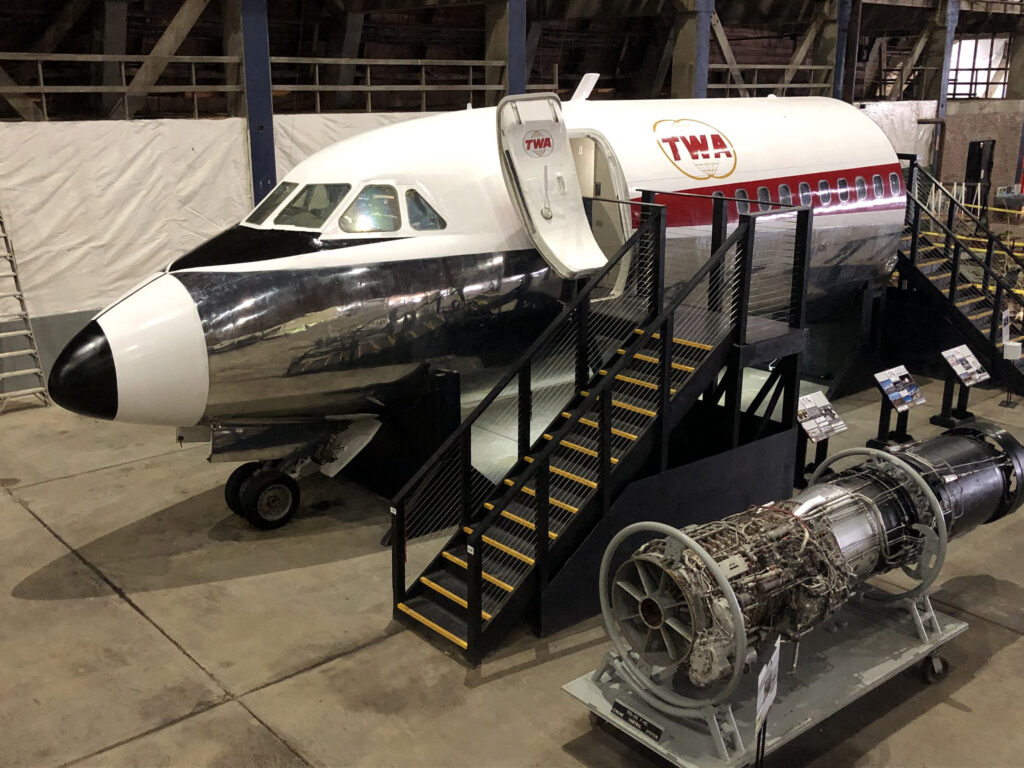 It can be chilly at the museum as the air hangar is large and open, so be sure to bring a sweatshirt and dress for the weather. Even though you'll be inside Air Hangar B, you should consider this an outdoor activity.
Only service animals are allowed inside the museum.
Don't forget to stop at the gift shop on your way out of the air museum!
Tillamook Air Museum Information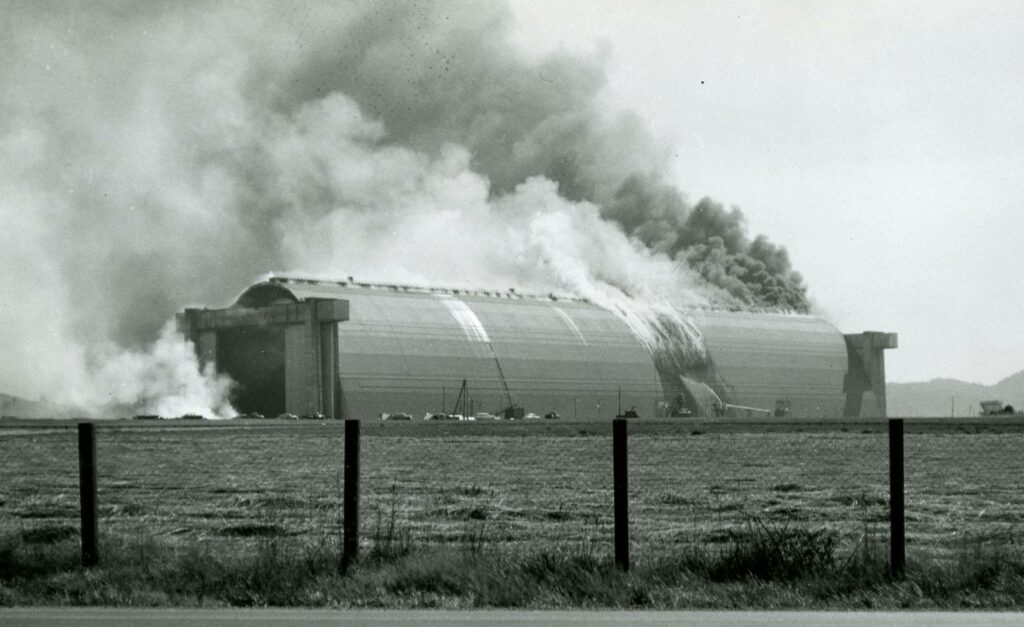 General Admission: The cost is $13. Seniors 65 and older pay $11, youths ages 7-17 pay $8, and children ages 2-6 pay $4. Military - $9. There are also annual passes available for purchase.
Location: 6030 Hangar Rd in Tillamook, Oregon
Hours: 10 AM - 4 PM Tuesday- Sunday (closed on Mondays). Please note, there is no admission 30 minutes prior to closing time.
Get more information on the Tillamook Air Museum's official website.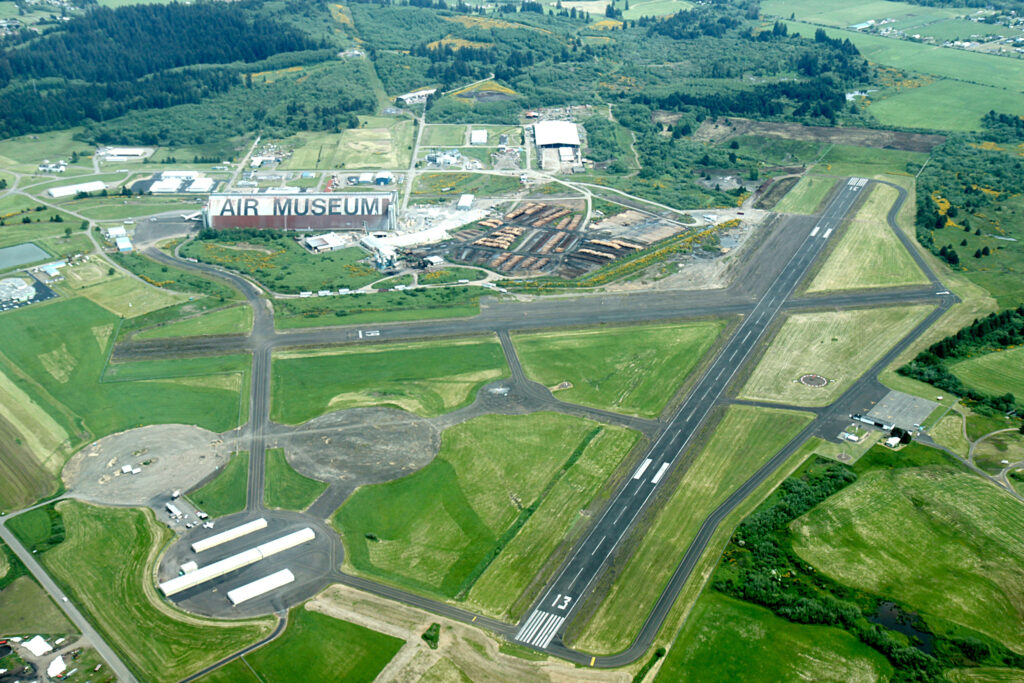 We think you'll also enjoy reading about this trail in Tillamook which leads to an abandoned bunker, and the mysterious Oregon Octopus Tree in Tillamook.
Have you visited the Tillamook Air Museum located on the Oregon coast? What's your favorite exhibit in the exhibit hall? Did you check out the gift shop? Let us know in a comment and tag the friends and family you want to go on an adventure to the old Naval Air Station with!