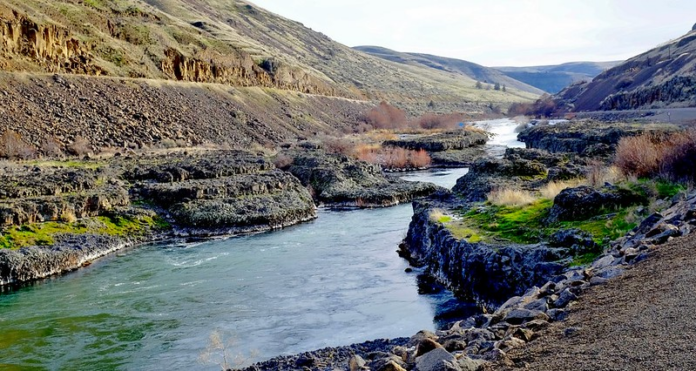 The Deschutes River in Oregon is a 252-mile journey north from its source high in the Cascade Mountains to its convergence with the Columbia River. The last 100 miles of its path, known as the Lower Deschutes, is designated as a National Wild and Scenic River and an Oregon Scenic Waterway for its ecological importance, recreational value, and outstanding scenery.
This exceptional Pacific Northwest river offers unprecedented outdoor adventures from whitewater rafting, kayaking, fishing, fly fishing, tubing, camping, exploring, or simply relaxing by the banks of its cool mountain water.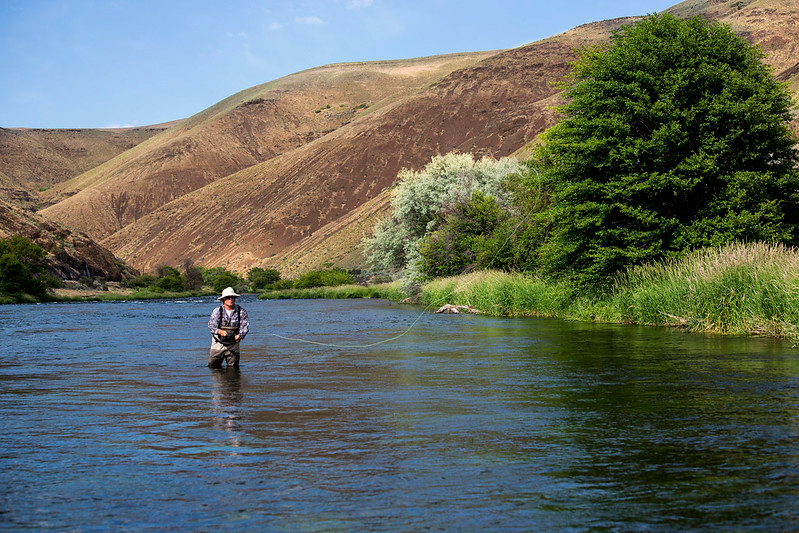 The Scenic Deschutes River - The Essentials
The river is best thought of in two parts: the lower and upper sections. The Upper Deschutes begins at its source, about 26 southwest of Bend at Little Lava Lake. Then, the river enters the Crane Prairie Reservoir and continues north through to the Pelton Dam near the Warm Springs Reservation. For hundreds of years, the Deschutes has been home to the Warm Springs and Wasco tribes who depend on the river's bounty to feed their people and sustain their traditional way of life.
From here the lower section of the Deschutes flows all the way to the mighty Columbia River 100 miles away. Much of the river flows through a deep rimrock-lined canyon, with heights ranging from 900 feet to 2,600 feet as you pass through the steep walls.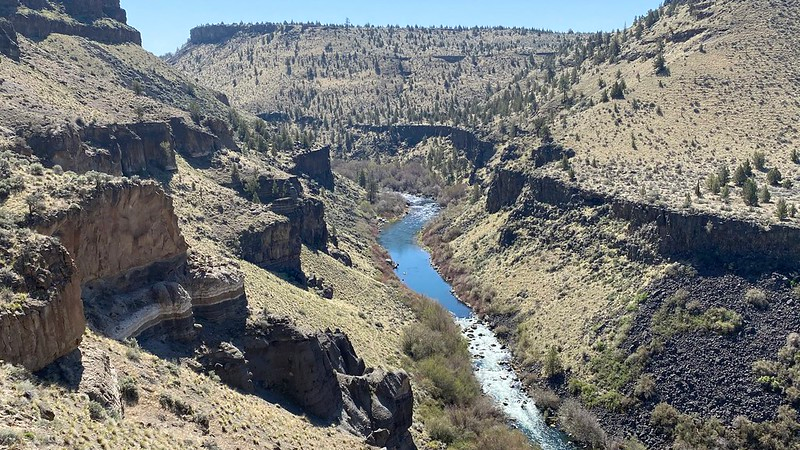 The river is open year-round, though activities will be limited by snow in the winter and extreme heat in the summer months. Although all parts of the river are popular and worth visiting, the lower section is home to the Deschutes River State Recreation Area and is perhaps the most well known for both fly fishing and incredible whitewater rafting opportunities.
Sign up for monthly emails full of local travel inspiration and fun trip ideas. In each newsletter we'll share upcoming events, new things to do, hot dining spots and great travel ideas.
Upper Deschutes
For crystal-clear mountain water, you'd be hard-pressed to find anything better than the upper section of the Deschutes River. Here, the river flows down from the Cascade Range through the Deschutes National Forest in Central Oregon and is flanked with tall pine trees and fields of wildflowers. Whether you're going for a stroll or bike ride along the Deschutes River Trail, angling for wild trout, or picnicking by Cline Falls, the Upper Deschutes will always leave you wanting more.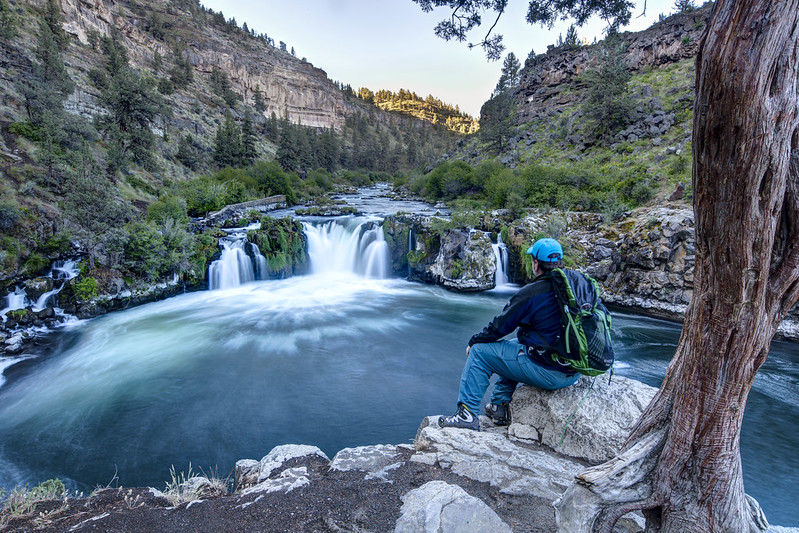 Fishing
This section of the river is often touted as one of the best spots for fly fishing in Oregon, especially for brown trout, brook trout, and rainbow trout. Follow the river down through the Crane Prairie Reservoir and the Wickiup Reservoir (this part of the river is known as Sheep's Bridge) for spectacular salmon and trout fishing.
The best time of year to snag a fish is May 22 to September 30. Or, for year-round fishing which can be surprisingly good in the winter, try heading north from Bend and follow the river up to Benham Falls.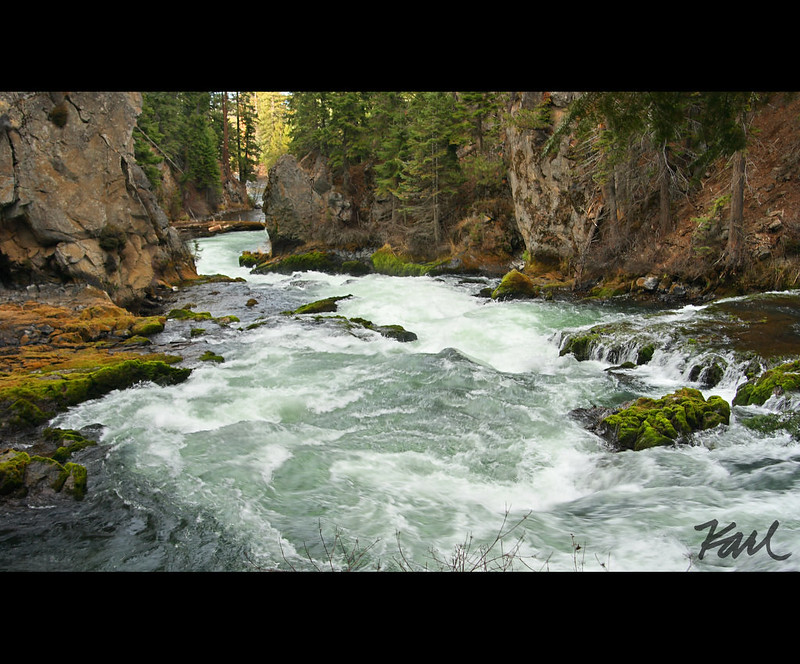 Bend
If you visit the Central Oregon town of Bend in the the summer, it's almost written into city code that you must float the Deschutes. One of the easiest ways to do this is to put in at Riverbend Park and float down past the Old Mill District to Drake Park which takes roughly an hour.
If you don't have your own tube, you can rent one at Tumalo Creek Kayak and Canoe (a local Bend business for over 20 years!), about halfway between Riverbend Park and Drake Park. You can even schedule a ride on their river shuttle so you're not left hoofing it back to return your tube.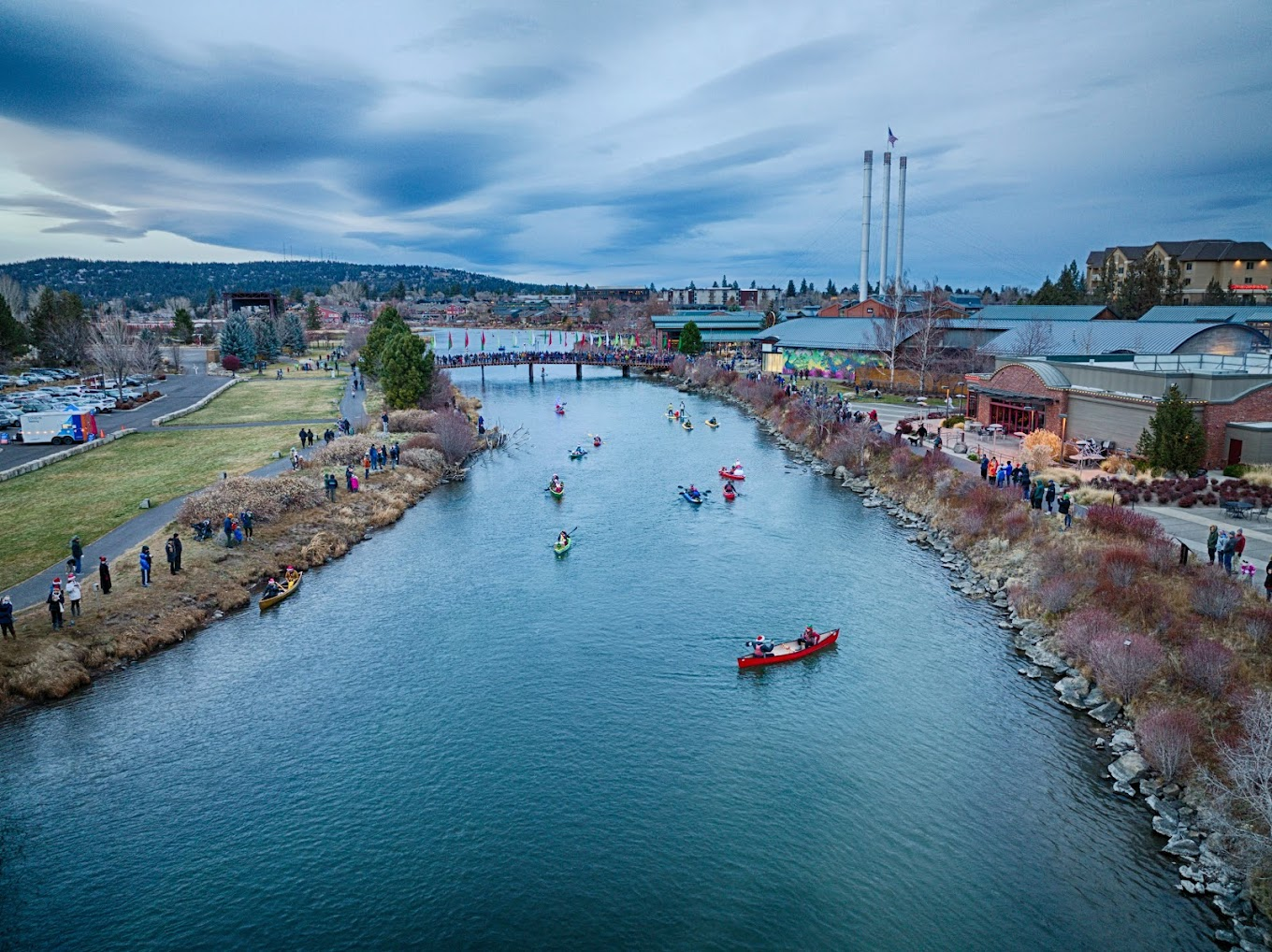 Another unique way to experience the Upper Deschutes River in Bend is at McKay Park. Here you'll find the innovative Bend Whitewater Park, a 200 yard stretch of the Deschutes with three channels: one with mild rapids perfect for tubing, a second for more experienced kayakers and surfers, and a third "habitat" channel that contains a fish ladder and is off limits to humans.
Lower Deschutes
The Lower section of the Deschutes is home to extraordinary whitewater rapids that bring adventure-seekers in from all over Oregon. The river is also famous for its premier summer steelhead and trout fisheries, drawing anglers from across the country. And, there's no better place to experience this than in the Deschutes River State Recreation Area.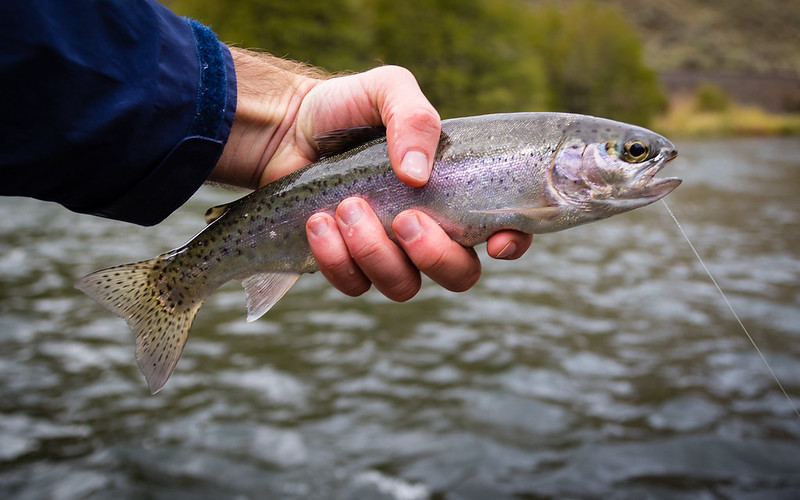 Deschutes River State Recreation Area
Nestled in a tree-shaded oasis, the Deschutes River State Recreation Area offers a gateway to the Lower Deschutes Wildlife Area. It's also here that you'll find the confluence of the Deschutes and Columbia rivers as well as the impressive Sherars Falls. The area offers visitors a range of activities including hiking, mountain biking, camping, whitewater rafting, and world-class fishing for steelhead and trout.
Since this area is so popular with boaters, you'll need to purchase a Boater Pass online ahead of time as they are required for day and overnight use year-round. The park also has a life jacket loaner station at Heritage Landing with life jackets of different sizes available.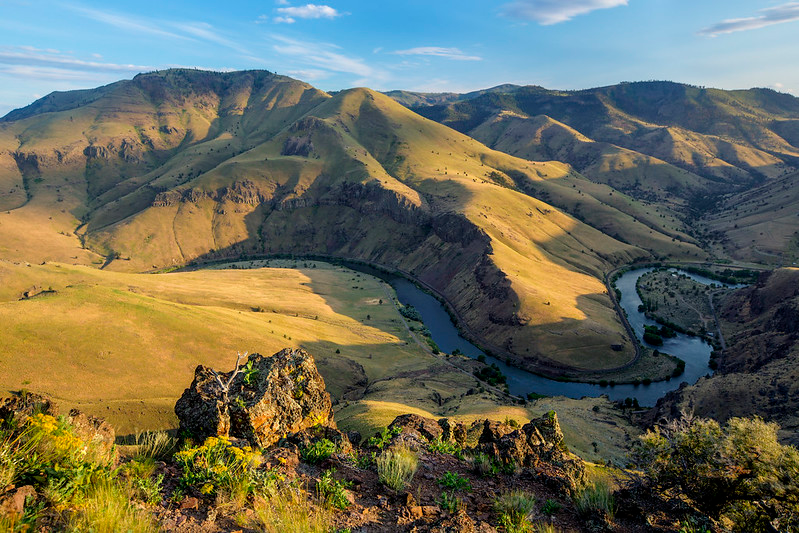 One of the greatest draws of the park is its variety of trails for hiking, biking, and horseback riding, ranging from easy to challenging. The Ferry Springs Trail is a must-see, looping towards the canyon rim, and offering breathtaking views of the surrounding hills and river.
If you bring your bike, enjoy a 26-mile round-trip ride on the Deschutes River Trail along the river's eastern side. Backcountry camping is allowed in this area, but remember to respect the Leave-No-Trace principles.
From March 1 through June 30, equestrians can ride on 11 miles of the Deschutes River Trail route, open from sunrise to sunset. However, no overnight camping with horses is allowed.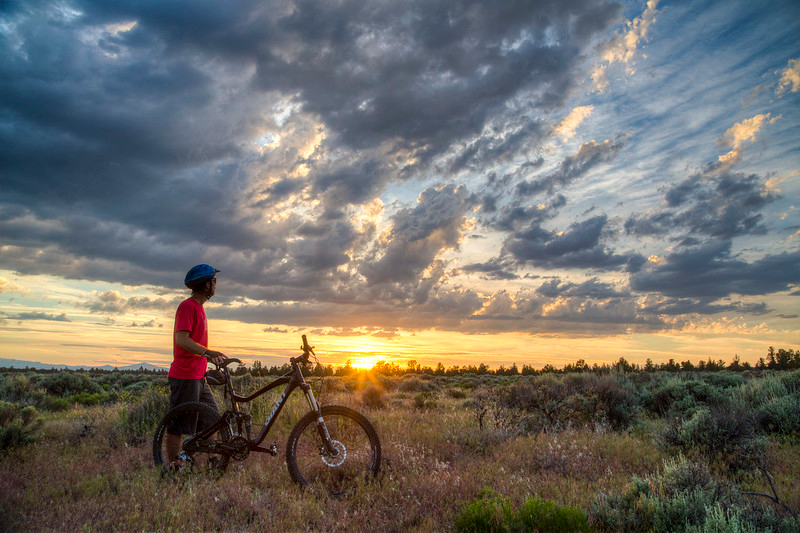 Cove Palisades State Park and Lake Billy Chinook
Between the Central Oregon towns of Madras and Redmond is Cove Palisades State Park and within it the stunning Lake Billy Chinook. The manmade lake, nestled between towering canyon walls, is formed by the Round Butte Dam, completed in 1965, that waylays the Deschutes and provides for countless lake activities.
In the park, there are two large campgrounds, the Crooked River and Deschutes River, as well as three deluxe cabins that you can rent. Visitors also have access to the Cove Palisades Resort and Marina that offers rentals for jet boats, tubes, water skis, paddleboards, pontoons, and jet skis.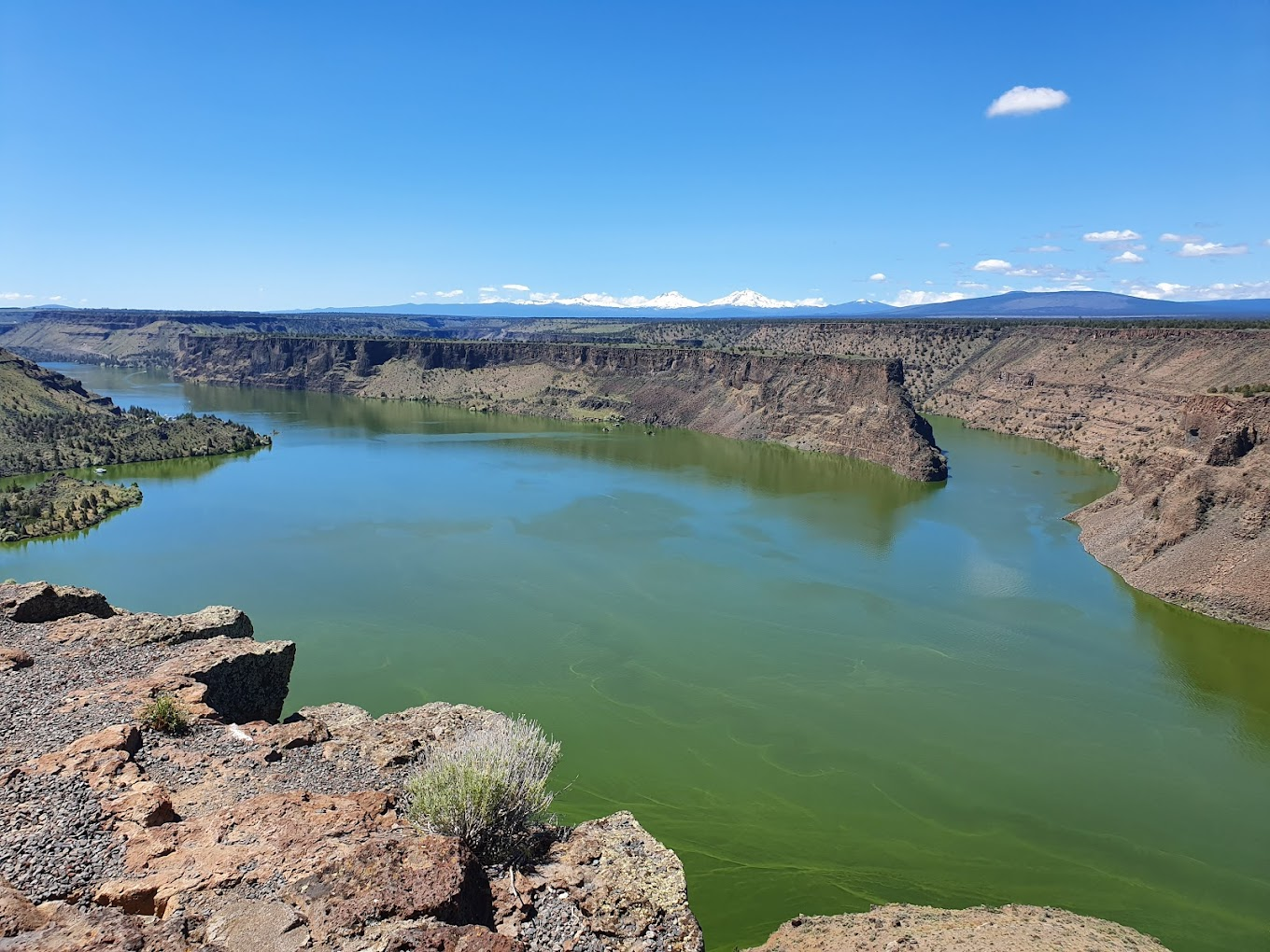 When to Visit
Spring arrives early at the Deschutes, painting the landscape green and it's usually bursting with wildflowers from late February on. This season offers a refreshing break from rainy weather on the west side of the Cascade Range, and is perfect for exploring, biking, or horseback riding. It's also an ideal time for backpacking and camping in the area before the weather heats up.
As the temperature climbs in June, the park becomes a hotspot for anglers who flock to the river for a chance to catch steelhead and trout. You'll also find rafters and kayakers coming in by the droves to cool off as they careen through the river's whitewater channels.
The summer months and fall are also ideal times to visit the park (though summer temperatures in Central Oregon can sometimes make it dangerous to be in the sun too long), while winter is the season for upland bird hunting beyond the park boundary.
Deschutes River: Essential Tips for a Safe and Enjoyable Trip
Before you embark on your adventure along the Deschutes River, make sure you have all the necessary information to ensure a safe and enjoyable trip. Here are some tips to keep in mind:
Permit Required for Boating: If you're planning to boat along the Lower Deschutes River (whether for fishing or rafting), you'll need a permit. This is to protect against overcrowding and there are quotas for each day, so the earlier you secure this the better. Additionally, you should also always wear a life jacket anytime you're in a boat, swimming, floating, or paddling.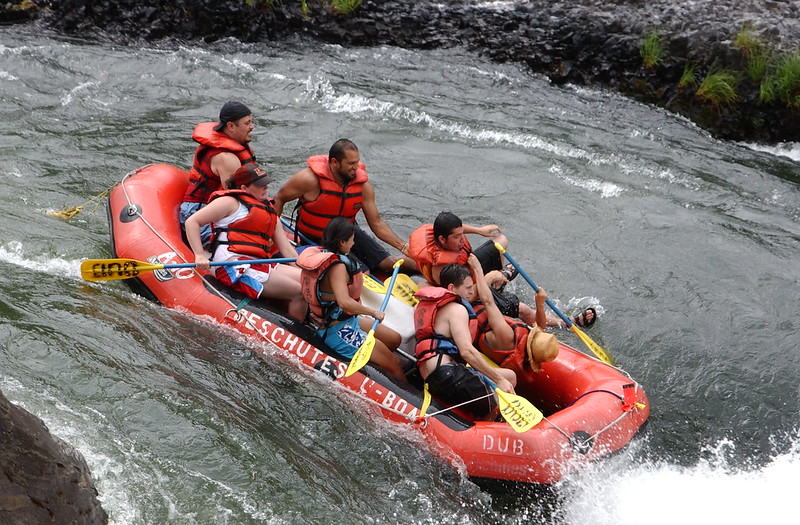 Camping and Day-Use Areas: All along the river you'll find a mix of first-come, first-served campgrounds, reserved sites, and day-use areas for riverside fun. Be sure to book your spots early and plan accordingly. Most reservations can be made at oregonstateparks.reserveamerica.com.
Campfire Restrictions: Due to high fire danger in many parts of Oregon, the Lower Deschutes River is closed to all campfires and charcoal fires from June 1 through October 15 each year. However, propane and white gas stoves and shielded lanterns are permitted. Smoking is only allowed in a closed vehicle, while standing in the water, or while in a boat on the water. Remember, using or possessing fireworks is prohibited at all times.
Leave-No-Trace Principles: As with any public lands or rivers, it's important to practice Leave-No-Trace principles. Always leave the area better than you found it by disposing of all trash and waste properly. Respect wildlife and their habitats, and avoid disturbing them.
The Deschutes River in Oregon is not only a sight to behold but a natural wonder that offers endless opportunities for adventure and relaxation. So whether you're a seasoned angler or a curious explorer, dive deep into the beauty of the Deschutes River and discover all the wonders that it holds.