Nestled in the heart of the beautiful Gleneden Beach, just south of Lincoln City and Salishan, lies a treasure that many food lovers and travelers swear by - The Side Door Cafe. This establishment, trendy, yet unassuming, serves up dishes that would rival those found in the grandest cities. And if you're looking for an authentic, inviting Oregonian experience, this is the spot to hit.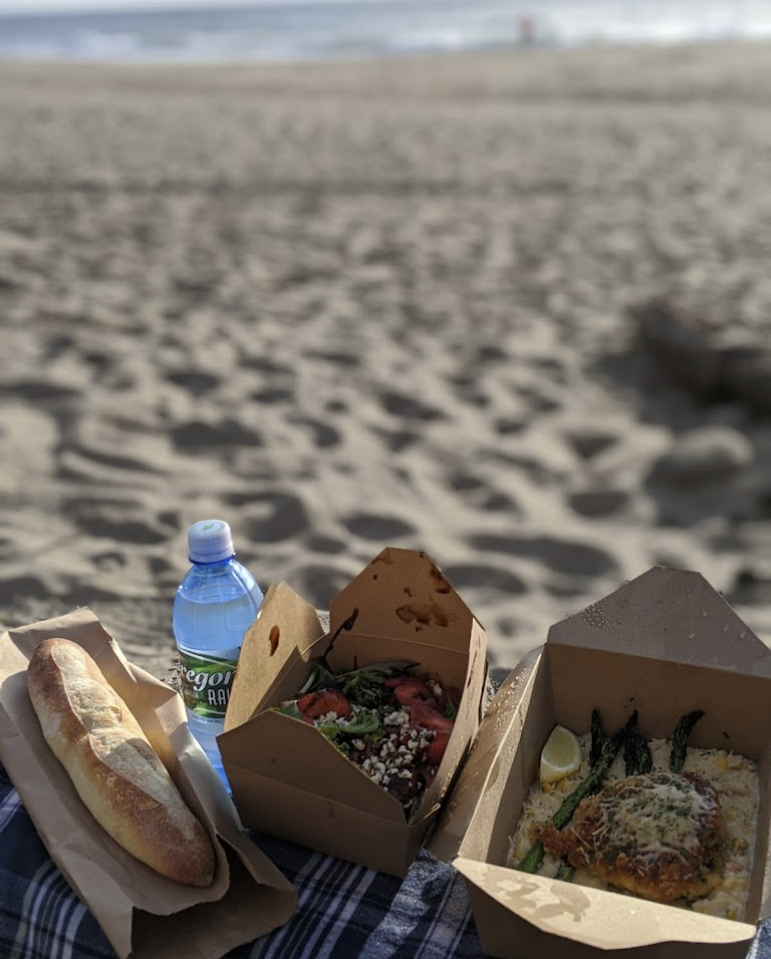 Location, Location, Location!
Imagine this: The refreshing ocean breeze blowing through your hair, the sound of waves crashing a stone's throw away, and a serene yet vibrant atmosphere that instantly puts you in vacation mode. This is what you experience when you set foot in Gleneden Beach. And right here, amidst all this natural beauty, is where the Side Door Cafe has made its home. Its location couldn't be more perfect; it's the ideal place to relax after a day of antiquing and beachcombing.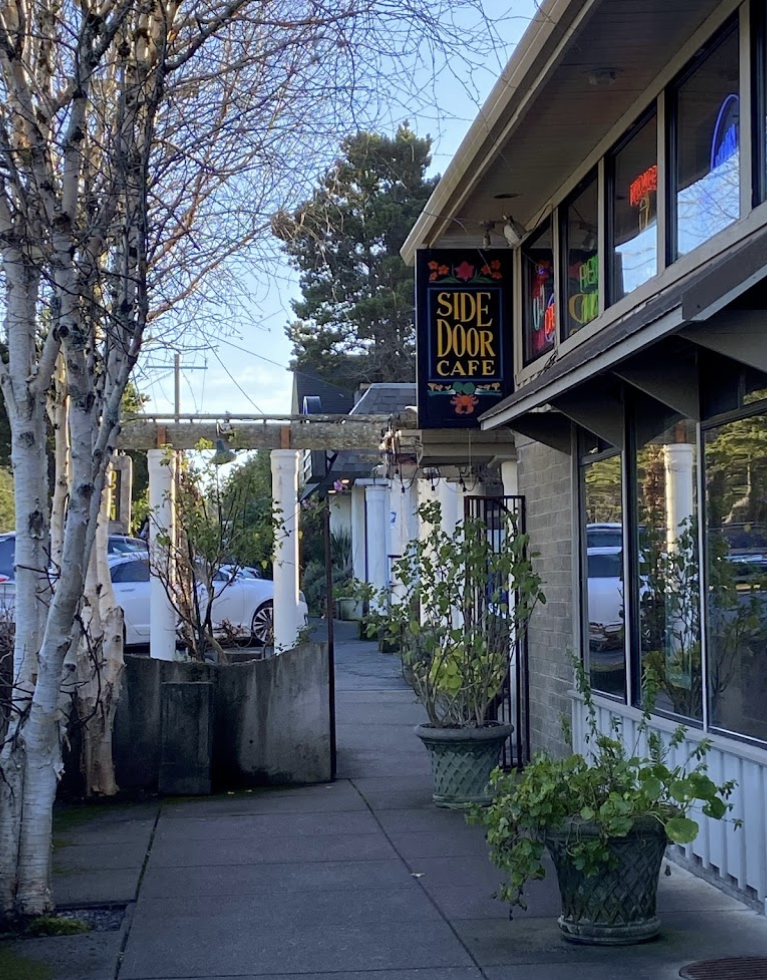 The Culinary Experience
The cafe is more than just its picturesque location. Its reputation for exquisite food is what makes it a magnet for both locals and tourists. Using fresh, local ingredients and presenting a menu that showcases the bounty of the Pacific Northwest, the Side Door Cafe has created a name for itself in the culinary world. In fact, folks often say that they hit up Side Door on every trip to the Oregon Coast. It's just that good.
---
You May Also Like: Salishan Coastal Lodge: Recently Voted One of the Best Resorts in the Country
---
For starters, try the sumptuous house-made Dungeness Crab Cakes with roasted red pepper saffron sauce. Our pick for the table on our recent visit was the creamy, melt-in-your-mouth Artichoke and Shrimp Dip with fresh veggies and toasted Naan for dipping. The Pan-fried Petite Willapa Bay Oysters are also delicious.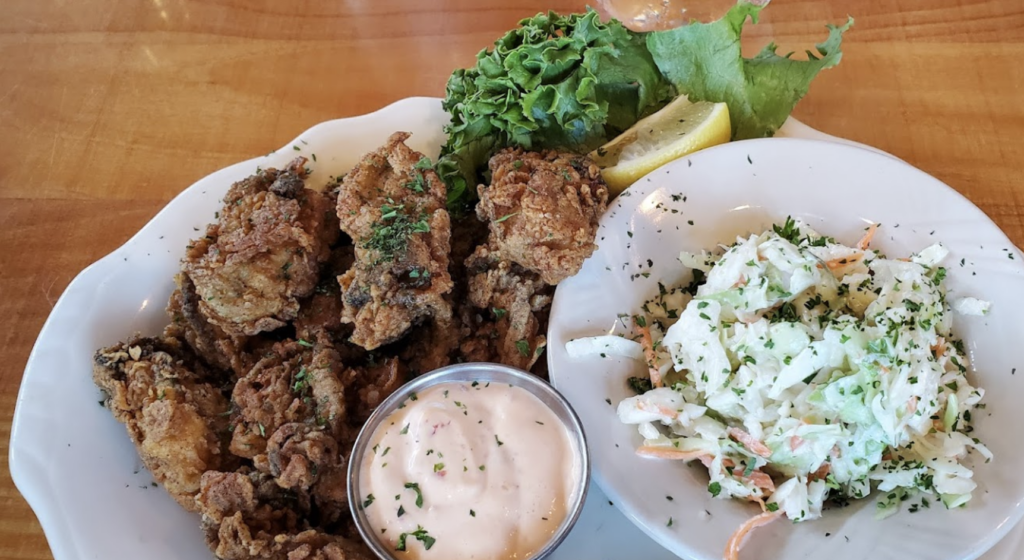 And for those who aren't huge seafood fans? Don't fret. The cafe offers an array of dishes, from succulent steaks to vegetarian delights, ensuring there's something for everyone. Their Fresh Thyme Biscuits, a favorite among many, are sinfully good and a must-try.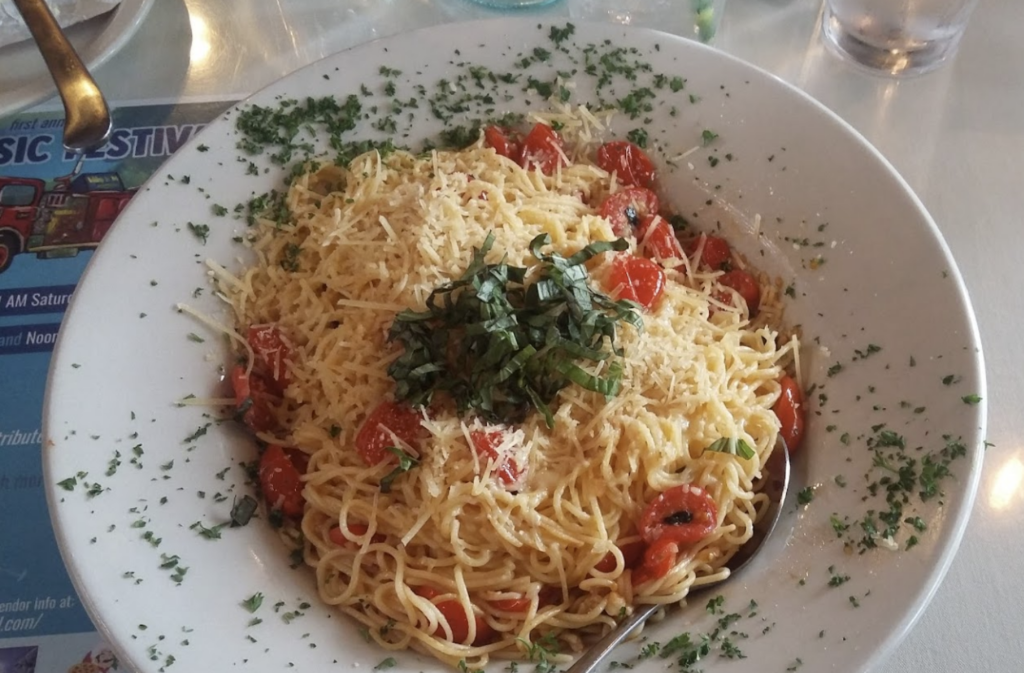 My entree was the light and flavorful Capellini Pasta with Grape Tomatoes, Basil, and Garlic Sautéed in Olive Oil, fresh Parmesan, and juicy grilled chicken. Tyler decided to go with the 12 Gauge Quesadilla, a full meal all in itself: Grilled Chicken, Bacon, Avocado, Onion, Jalapeno, Cilantro, Tomato, Pepper Jack and Cheddar cheeses in a Flour Tortilla accompanied by Chipotle Sour Cream, and Salsa Verde.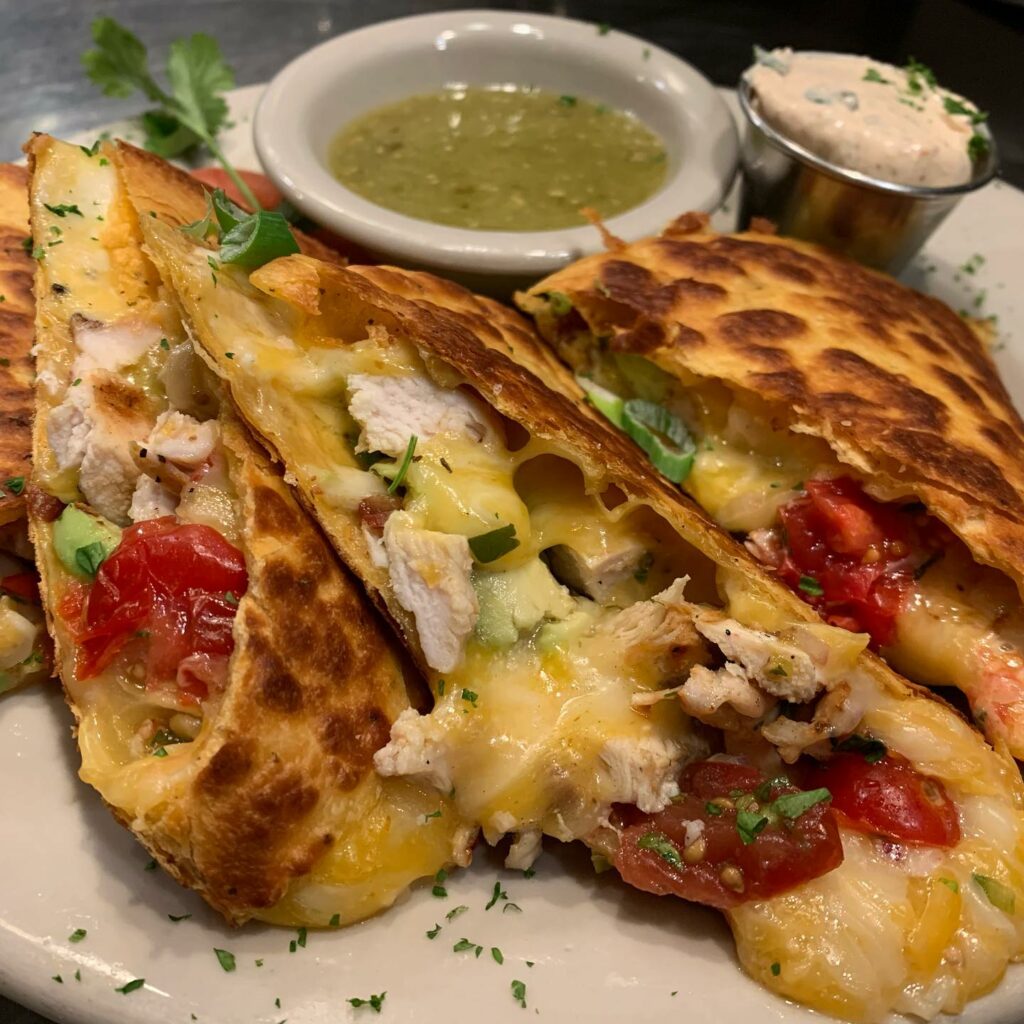 Sip, Savor, and Sweets
Now, no meal is complete without the perfect drink to complement it. The Side Door Cafe, recognizing this, offers a selection of handcrafted cocktails that are nothing short of artworks. The "Side Door Marionberry Mule", a cocktail with a blend of marionberry, ginger vodka, lime, and ginger beer, is the perfect way to toast to the end of a beautiful day. For those who prefer something more classic, their expertly mixed Old Fashioned never fails to hit the spot.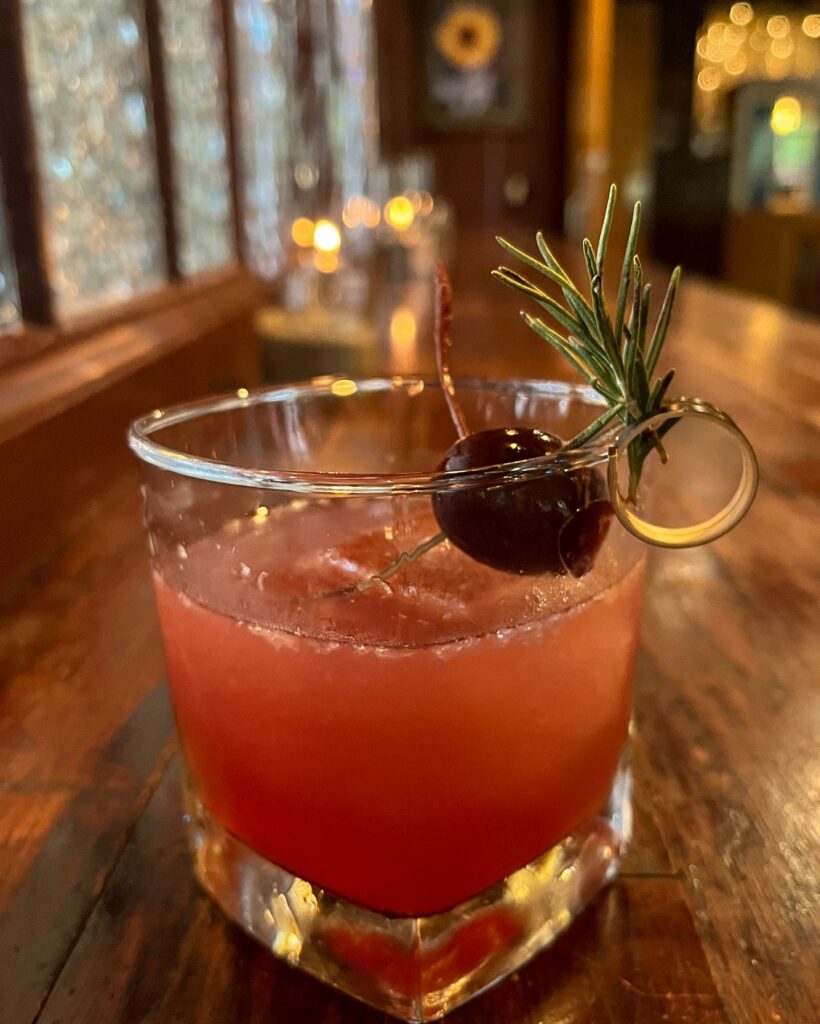 If you still have room to spare after savoring your truly excellent meal, The Side Door has dessert offerings to satisfy any sweet tooth, including amazing pies, bread pudding, and crisps.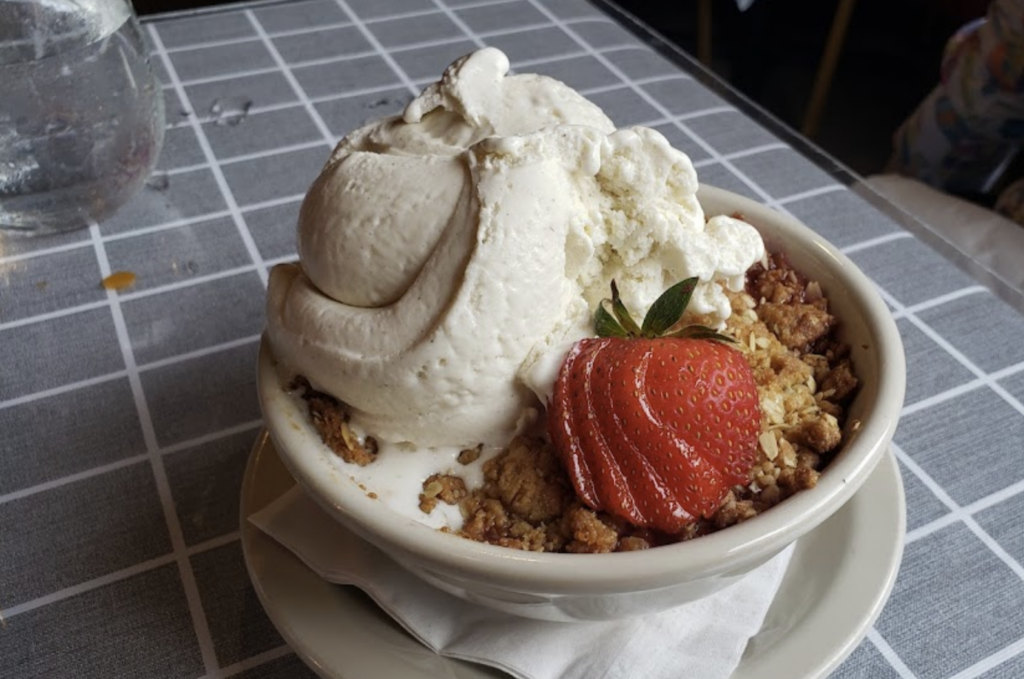 Conclusion
The Side Door Cafe isn't just a restaurant; it's an experience. It's where the beauty of Gleneden Beach and culinary excellence meet, creating memories that last long after the meal is over. If you find yourself in Oregon, make a point to visit. This gem is waiting to serve you with its delightful dishes and drinks, ensuring your trip becomes even more memorable.
Where is The Side Door Cafe Located on the Oregon Coast?
Address: 6675 Gleneden Beach Loop, Gleneden Beach, OR 97388
Phone: 541-764-3825
Hours: Tuesday thru Saturday, 4–8:30 PM. Closed Sunday and Monday.
Reservations: sidedoorcafe.com/reservations
Web: sidedoorcafe.com
Facebook: facebook.com/SDCGLENEDEN