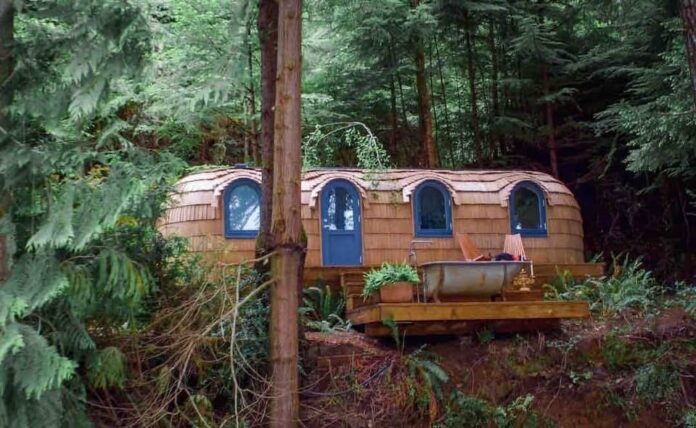 "Unique" doesn't even begin to describe this unusual cottage that sits just steps from Tenmile Lake in Lakeside. The owner has described it as an "airstream clad in wood," and that's not far off from the truth. If you're looking for a distinctive vacation rental that's secluded yet still close enough to civilization that you can get everything you need, the Cocoon Cottage is the perfect choice.
Lakeside, strategically positioned on Oregon's Coast, offers a microcosm of the state's rich and varied landscapes. This haven for outdoor enthusiasts boasts three lakes, expansive sand dunes, dense forests, and the majestic ocean. Visitors can effortlessly switch from lake activities like kayaking in the morning to off-roading in the dunes by afternoon, ending with a serene beachside sunset. With ample camping options available, it's the perfect spot for both short getaways and extended stays.
Sign up for monthly emails full of local travel inspiration and fun trip ideas. In each newsletter we'll share upcoming events, new things to do, hot dining spots and great travel ideas.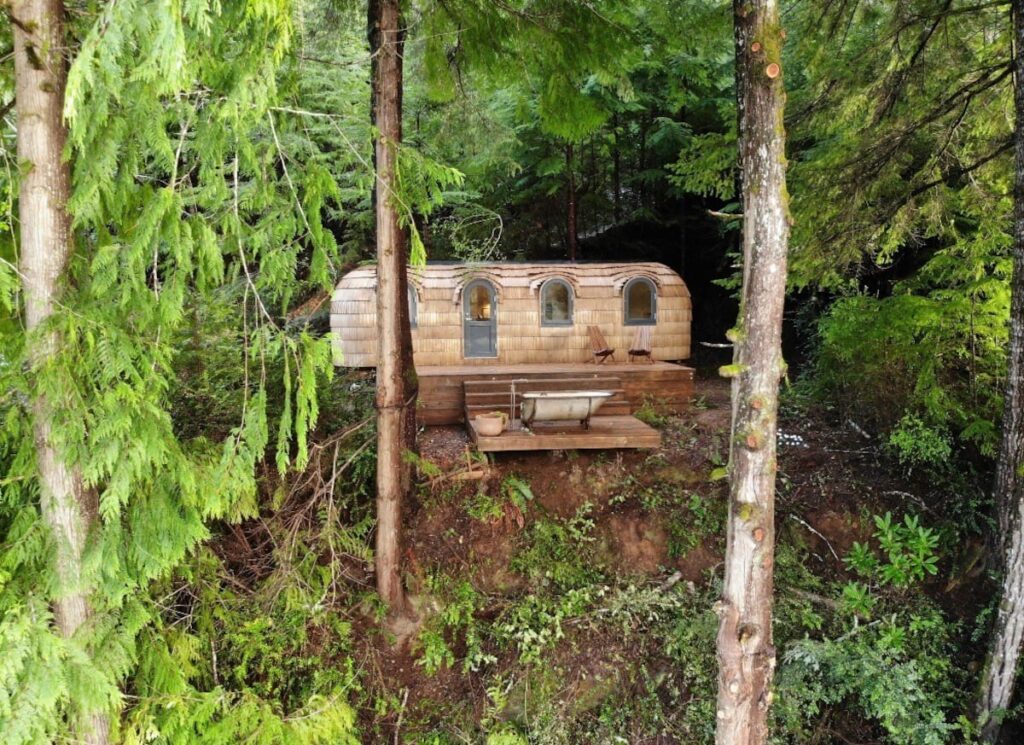 One of the best things about this rental is the owner (an Airbnb superhost, so you know you're in good hands) has paid equal attention to making the outside living areas just as inviting as the inside. There are two huge decks attached to the cottage where you'll be surrounded by lush ferns and towering pine trees. On the upper deck you'll find a "cowboy bathtub" (ie. an old clawfoot tub with hot water—don't worry, no one can see you!). On colder nights you'll love melting your cares away on the lower deck in the wood-fired sauna (that adorably matches the cottage).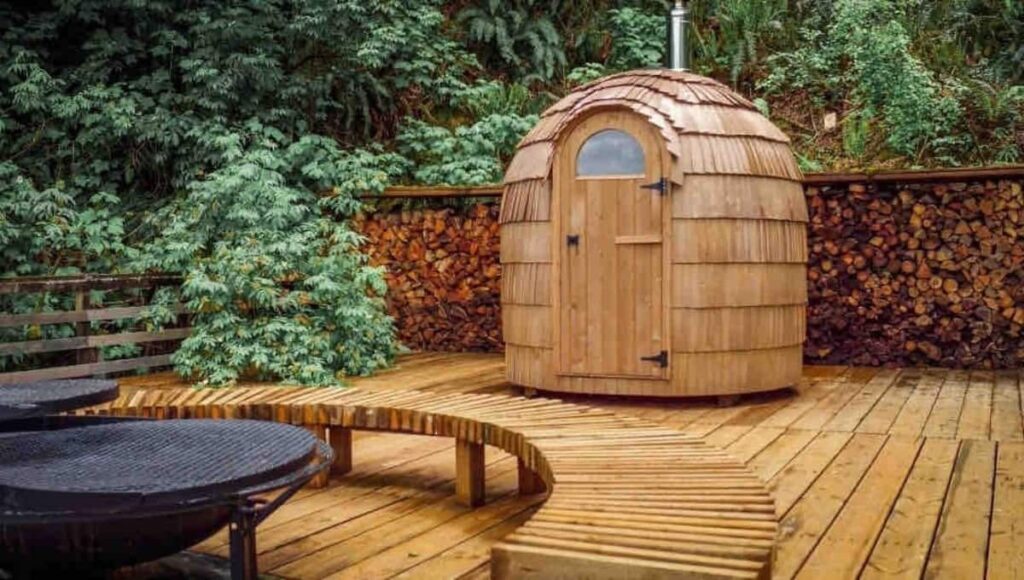 Inside, although the cabin is only 230 square feet, they've made excellent use of the space and it includes a queen size memory foam bed, a full bathroom with a standing shower, kitchenette, and a sitting area. Thoughtful touches like an essential oil diffuser, bespoke shower door decorated with dried flowers, and a dog washing station will make you feel like an honored guest.
The cottage is also outfitted with high speed internet so even if you need to jump on a Zoom conference call while you're relaxing, you won't have any trouble staying connected. Even though you'll have everything you need, there isn't a ton of extra space, so the host has set the limit at two guests max.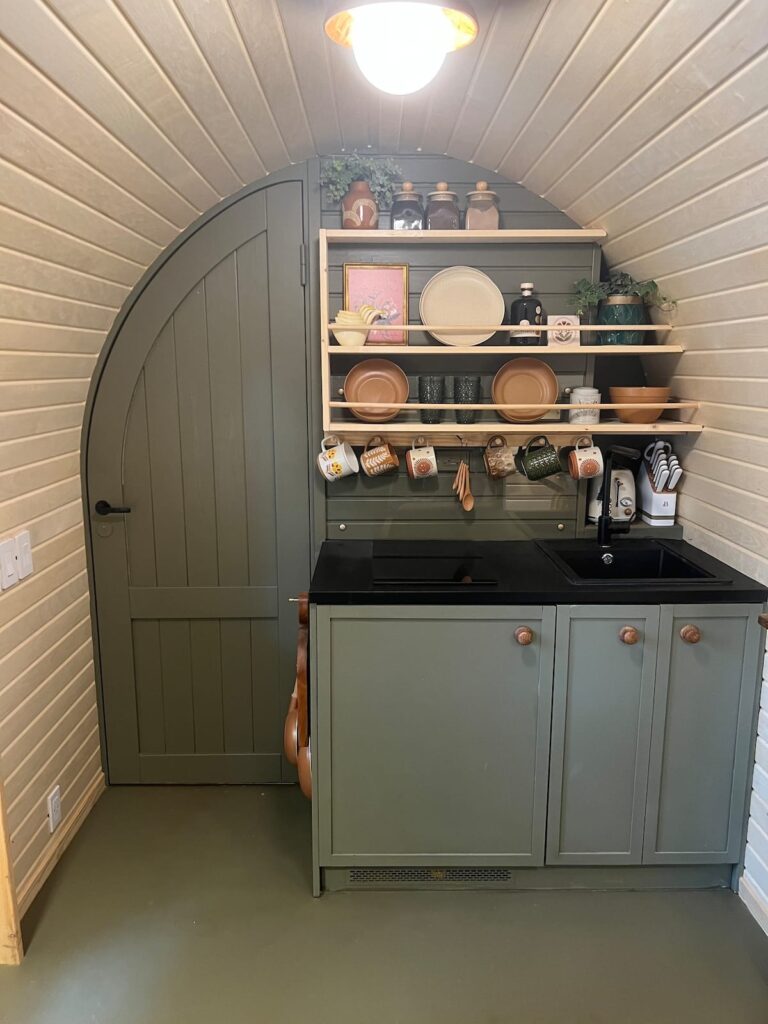 This tranquil cottage can be reached by car or boat since you'll have your own private dock that comes with a two-person paddle boat. Note that there is a steep driveway down to the cottage and if you're visiting in the rainy season (ie. not summer), you'll likely need a 4WD vehicle to make the trek back up. Or better yet—rent a boat and coast up to your cottage in style!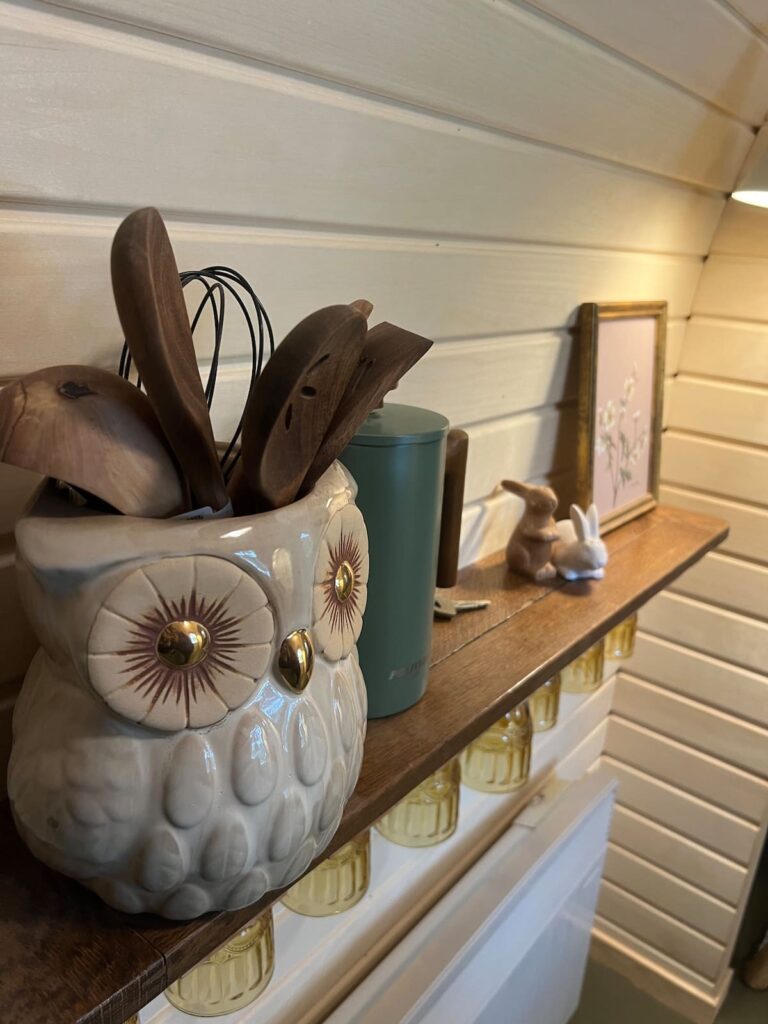 It's only a ten minute drive into the town of Lakeside which makes stocking up on essentials very convenient. There are also plenty of cool coastal attractions nearby like the Oregon Dunes and the Umpqua Lighthouse.
RELATED: Oregon's 11 Most Majestic Lighthouses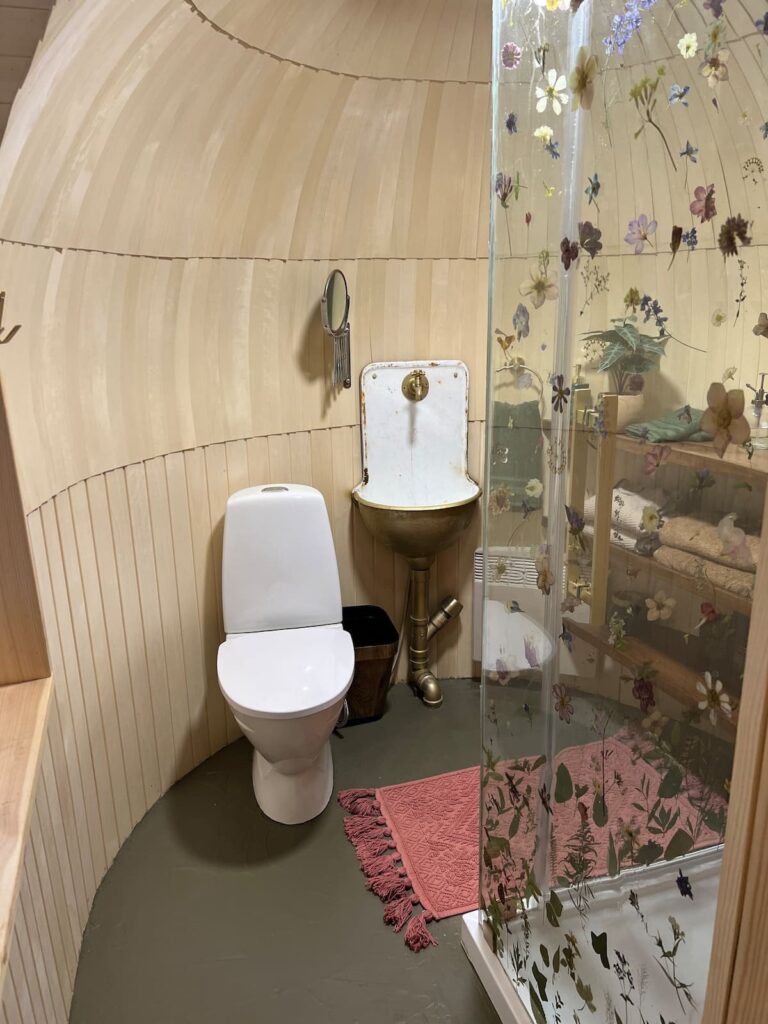 The superhost, Kristie Wolfe, is kinda a big deal in the Airbnb world and has been designing and building one-of-a-kind vacation rentals for nearly ten years. Check out her other gems like the Hobbit House in Chelan, WA, the Tropical Tree House in Hawaii, or her Giant Potato (it really is a potato!) in Idaho.
RELATED: Rent This Hobbit Hole for the Most Magical Northwest Vacation Ever