Hey, adventurers! Guess what's roaring (well, more like chilling) in Hillsboro, Oregon? Say hello to the coolest spot in town – the wild and whimsical playground at Hidden Creek Park.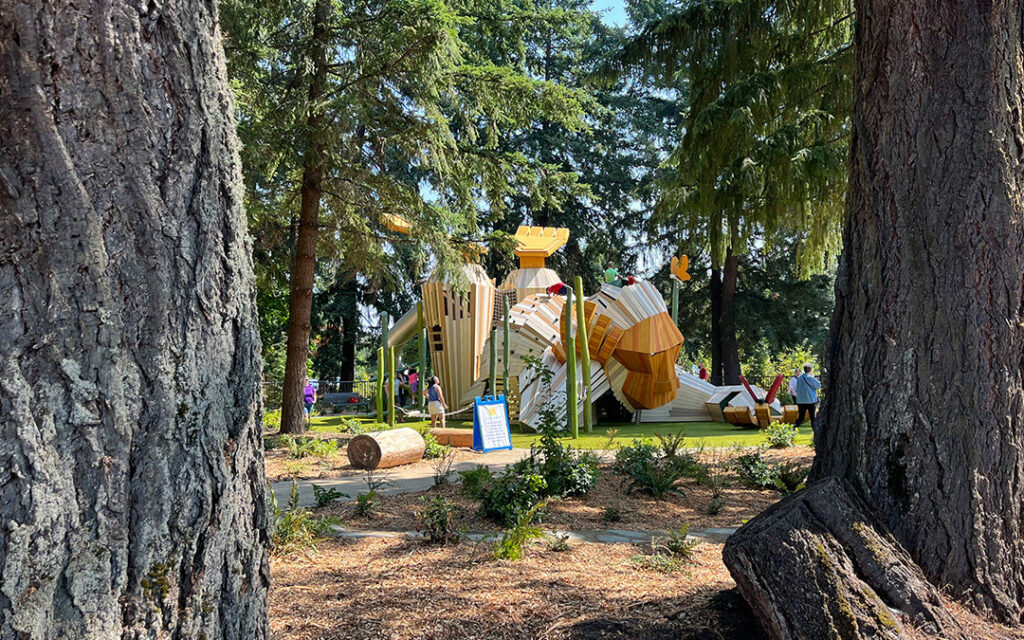 Joining forces with the super creative wizards at MIG (Portland) and Earthscape, and taking a sprinkle of magic from local heroes (that's you, Hillsboro citizens!), this team brewed up a design inspired by epic images of giants and cheeky trolls. Remember those mystic willow-woven faces that looked like giants around the city? Yup, those larger-than-life faces now have a giant sibling.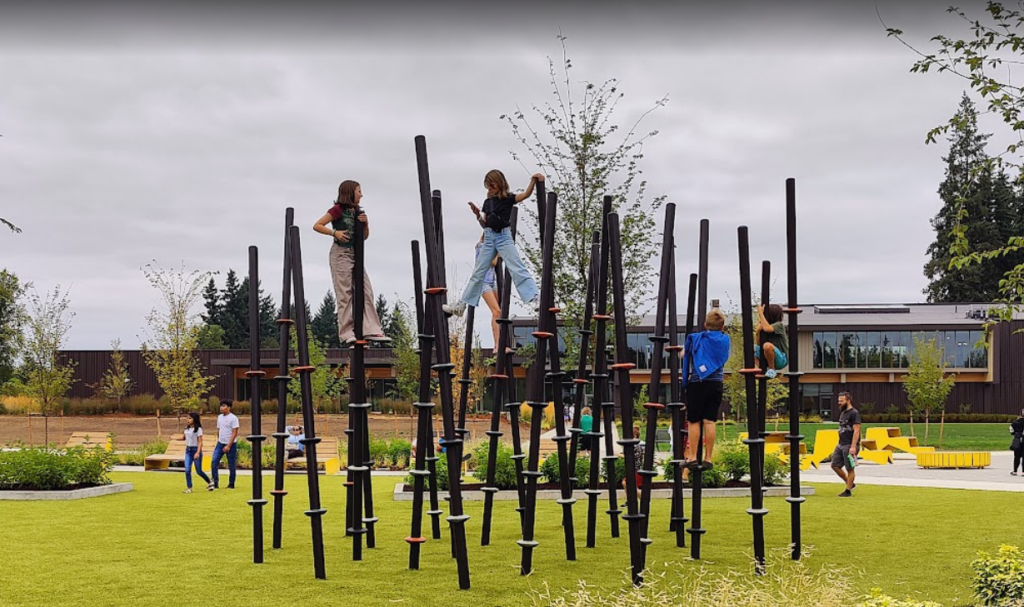 🌟 Once Upon a Forest Adventure
After channeling their inner Indiana Jones on a wilderness hike, the creative squad sketched a tale that gave birth to… drumroll, please… The Forest Giant! Stepping out of fairy tales, and possibly related to the Iron Giant, B.F.G., and cuddly Clifford the Big Red Dog, this massive creature is all heart and soul. Lounging around with its inviting pose, it's like the Giant's whispering, "Hey there, wanna jump into my world of wonders?"
Thanks to a mini-naming wizard, four-year-old Forrest Osaki, for dreaming up a golden name to suit the charming troll: "Oro". Amongst the avalanche of over 400 name suggestions, Oro shone through. Not only does it have a cool echo of HillsbORO, but "Oro" also means gold in Spanish. It's like the giant has a name that's a treasure map itself.
---
You May Also Like: A Rainforest Rendezvous With Dinosaurs At The Prehistoric Gardens
---
🦋 Meet the Dreamy Forest Giant
This friendly Goliath isn't just enormous; it's a land of dreams! As mini explorers from a world of fantasy, kids can discover wonders like giant tree stumps, fluttery butterflies, and maybe even a hidden treasure or two!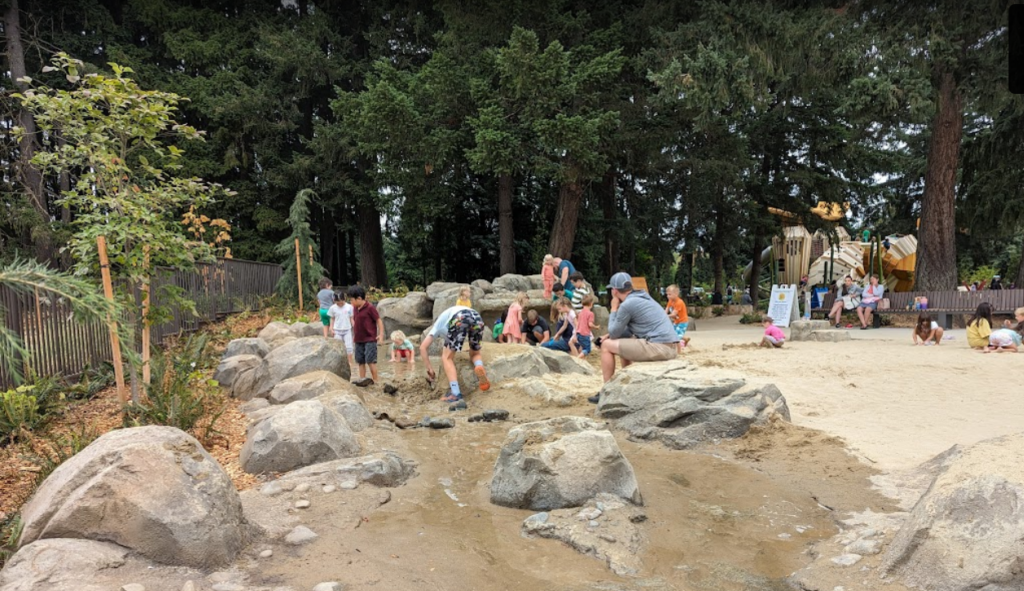 The Forest Giant isn't just any giant. It's THE place for all to play! Whether you're a young explorer looking for the highest lookout spot or just someone seeking a cozy nook, Oro has got you covered! Want to see the world from its eyes? Brave adventurers can climb and peek out!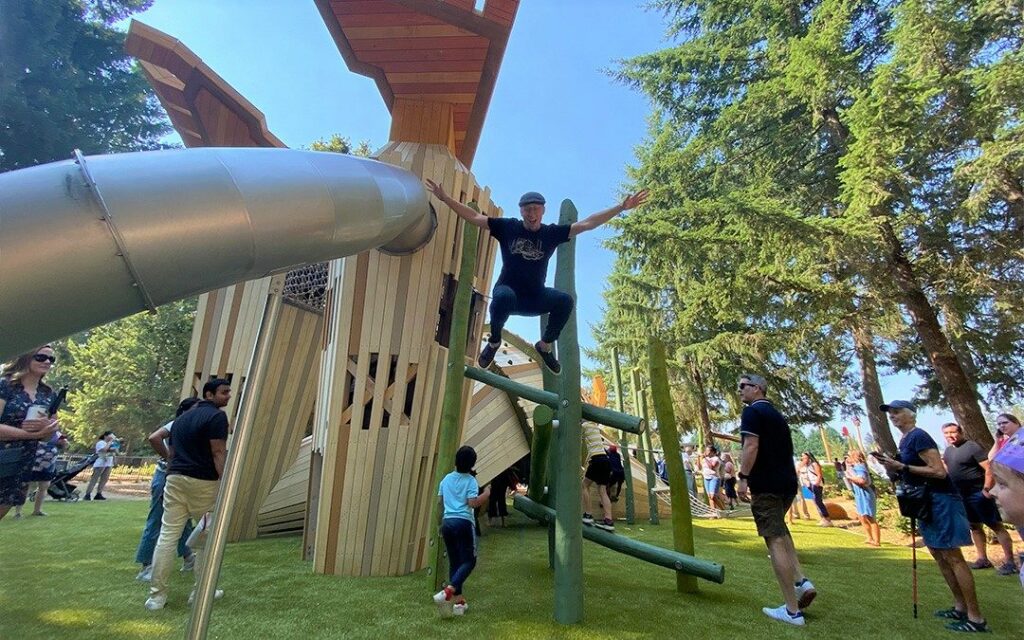 Oh, and that gentle, curious look on its face? Pure magic. And the best part? It's a mystery giant! Is it a he, she, or a tree? Who knows! Oro's story is yours to weave.
Every nook and cranny of the Giant is designed for fun, be it rowdy games, daring climbs, or moments of zen. And, just between us, it's destined to be the new heartthrob of Hillsboro.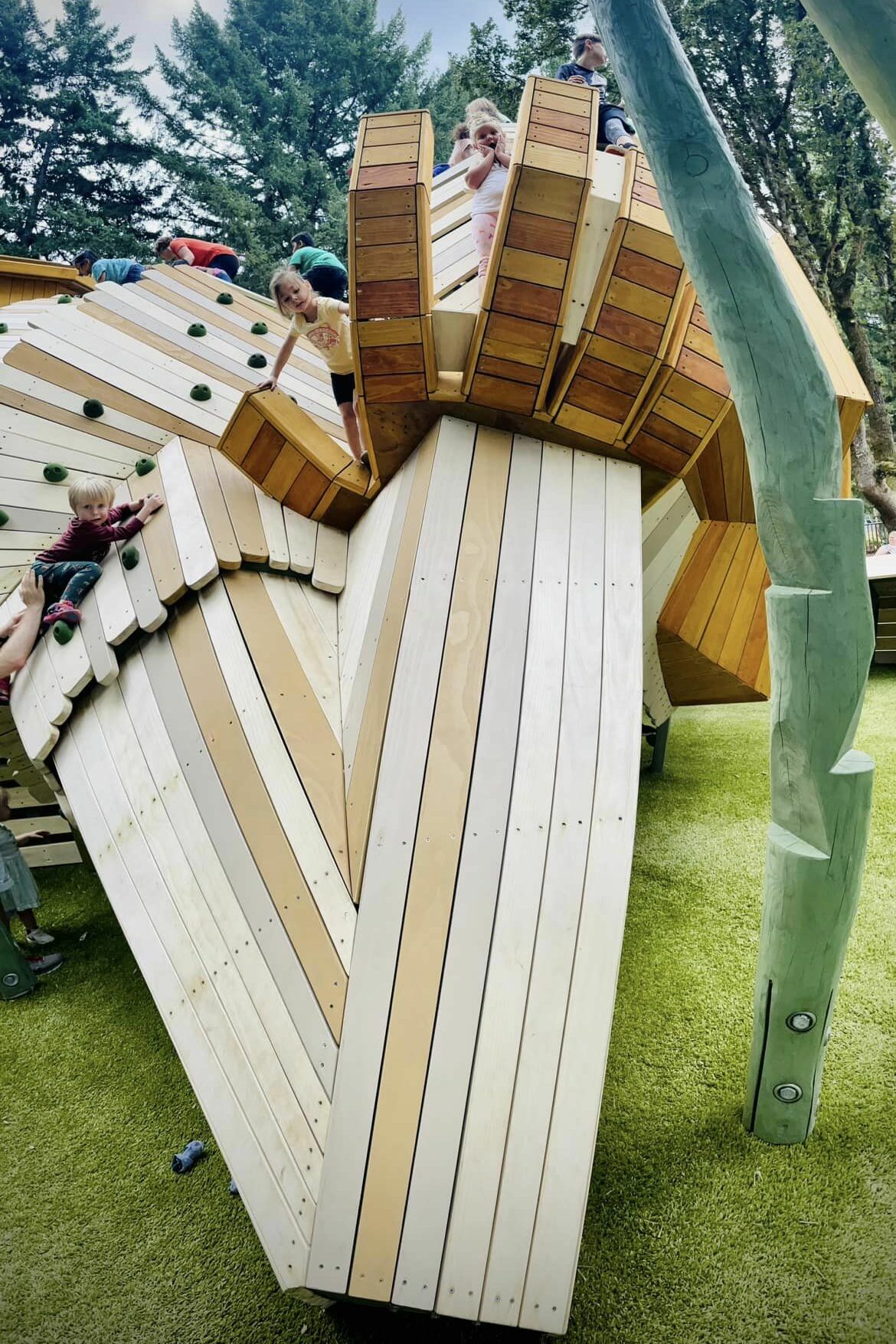 Maybe Oro is related to Olebolle, the friendly troll who just appeared somewhere off of Oleson Road?
🌲 Discover the Treasures of Hidden Creek Park West
Hidden Creek Park isn't just any park. Imagine walking down 53rd Avenue and suddenly seeing giant toes sticking up from the earth! You'd be thinking, "Did I just walk into a storybook?" As you inch closer, the Forest Giant, protector of the woods, unveils itself. It's almost as if those grand pine trees are the guardians huddling around, keeping Oro's secret.
---
You May Also Like: Oregon's Magnificent Museum of Trees: Hoyt Arboretum
---
🌞 Even More Fun Awaits You Throughout Hidden Creek Park East
Over at Hidden Creek Park East (just across NE 53rd), the fun just continues throughout the 13-acre community haven. This playground paradise boasts an array of epic play zones: from the city's grandest interactive fountain to a sandy playground and a one-of-a-kind swing. But that's not all! Venture to the north side, and you'll find dazzling lighted tennis courts, a slam-dunk-worthy basketball court, pickleball, state-of-the-art artificial turf fields, and ample parking for your chariots.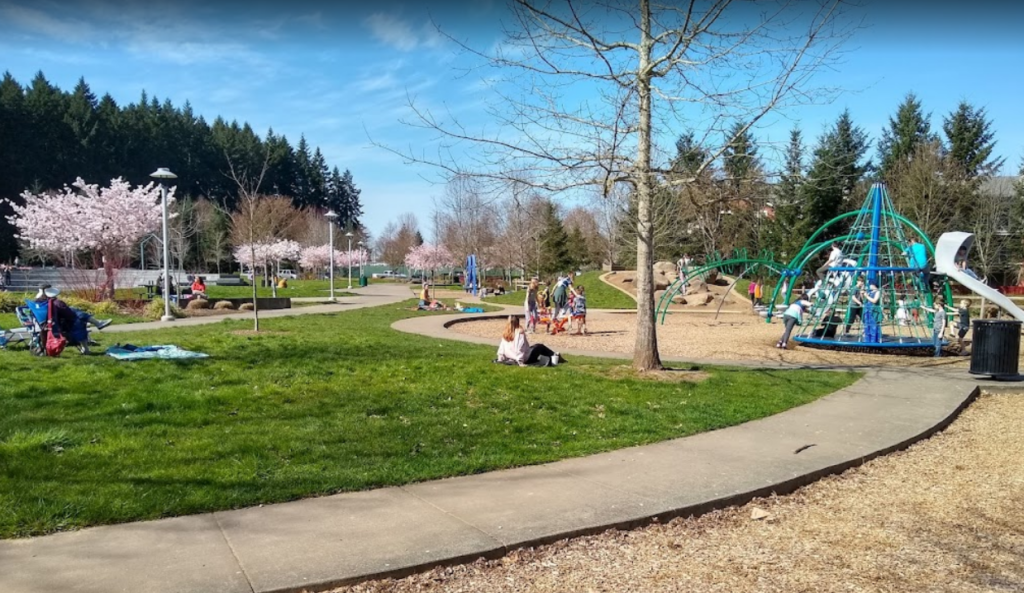 On the south side, you can whoosh into Hidden Creek Park East's sprayground, an instant favorite since its grand debut in May 2010. Here, kids and kids-at-heart bask in the fun of dynamic geysers, playful spray elements, and a stylish curved seating wall. Adding to the magic, its whimsical spray sequences dance to life, tickling your senses. And worry not, adventurers: every droplet in this watery wonderland gets the VIP treatment, being recycled and left sparkling clean after a thorough filtration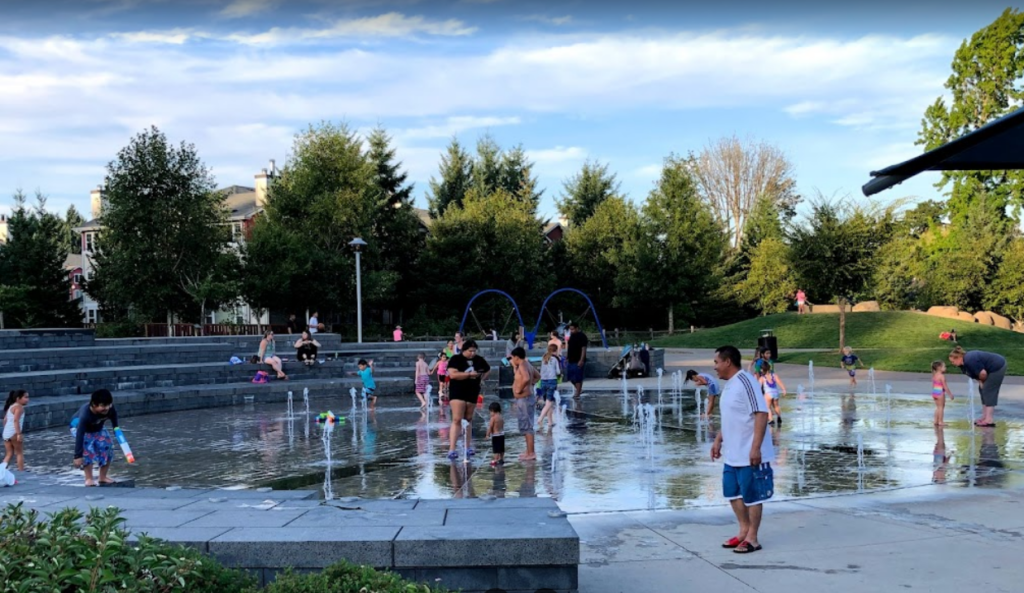 Fun's the name of the game here!
Pack your sense of wonder and set sail for Hidden Creek Park. The Forest Giant can't wait to meet you! 🌲🌟🍄🌈🦋🔍
Follow Hillsboro Parks & Recreation on Facebook for lots more information, activities, and news.