Are you ready to sink your teeth into a sandwich experience that will leave you wanting to come back again and again? Luigi's Italian Sandwiches is a hidden gem nestled on North Riverside Ave in the heart of Medford, Oregon that you can't miss. Established in 1969, this legendary sandwich shop has been serving up mouthwatering creations for over five decades, making it a must-visit destination for sandwich enthusiasts far and wide.
Huge Sandwiches – Luigi's Italian Sandwiches In Medford, Oregon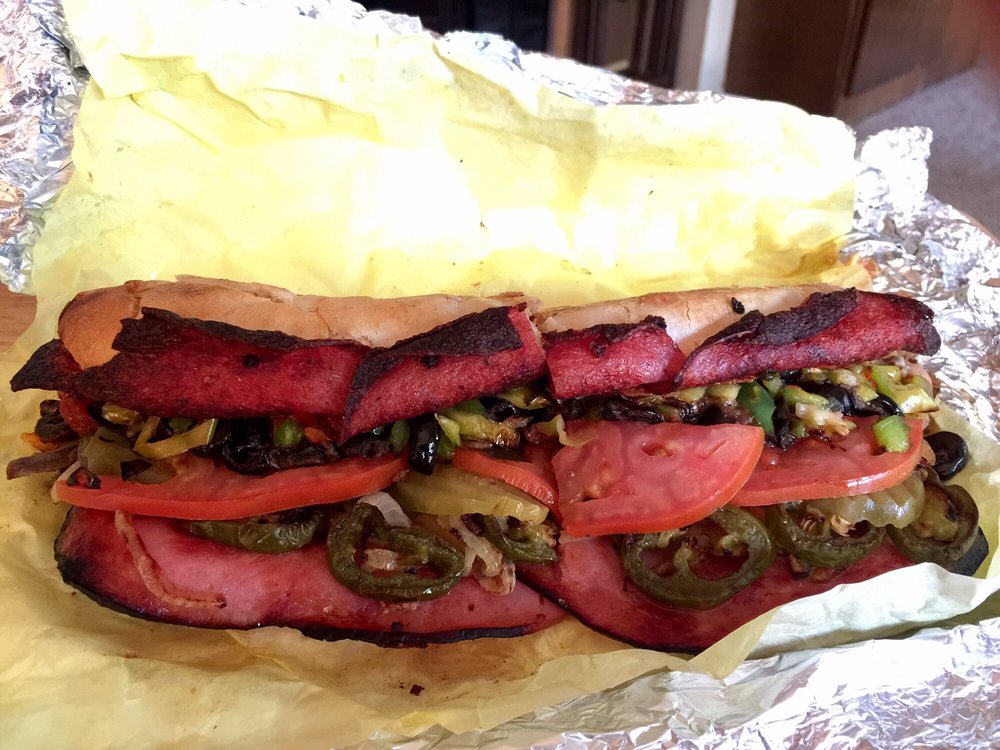 Luigi's is found in Medford in southern Oregon. This vibrant city nestled in the heart of the picturesque Rogue Valley is an ideal destination for nature lovers and outdoor enthusiasts. Surrounded by stunning landscapes and boasting a mild climate, Medford offers a lot of recreational activities, including hiking, fishing, and wine tasting. One of our all time favorite things about Medford however, is Luigi's Italian Sandwiches.
Sign up for monthly emails full of local travel inspiration and fun trip ideas. In each newsletter we'll share upcoming events, new things to do, hot dining spots and great travel ideas.
Luigi's is a sandwich haven, offering a wide array of delectable options that cater to every taste bud. From the moment you step through the door, the tantalizing aroma of freshly baked bread envelops you, inviting you to embark on a culinary adventure. Open Monday through Saturday from 10 AM to 6 PM, Luigi's is the perfect spot to satisfy your cravings for lunch or an early dinner.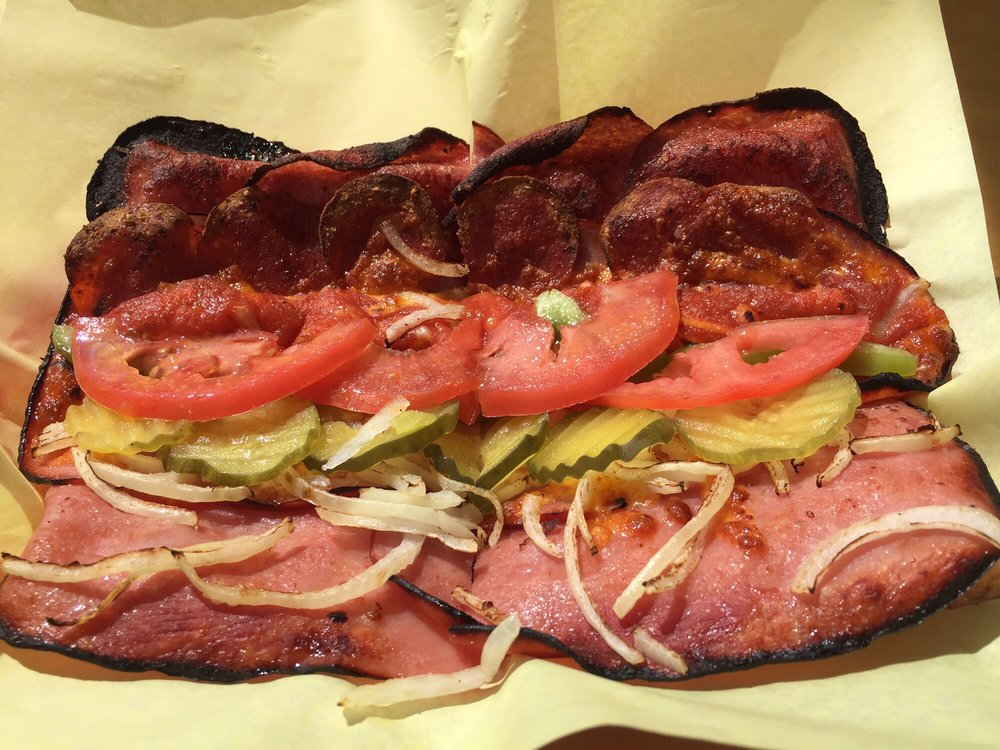 While Luigi's boasts an impressive menu, there's one sandwich that stands out among the rest— the World Famous Garbage Grinder. This culinary masterpiece features a symphony of flavors, including salami, ham, pepperoni, secret sauce, two types of melted cheese, pickles, bell peppers, tomatoes, onions, and a drizzle of olive oil. It's a harmonious blend of ingredients that creates a sandwich experience unlike any other.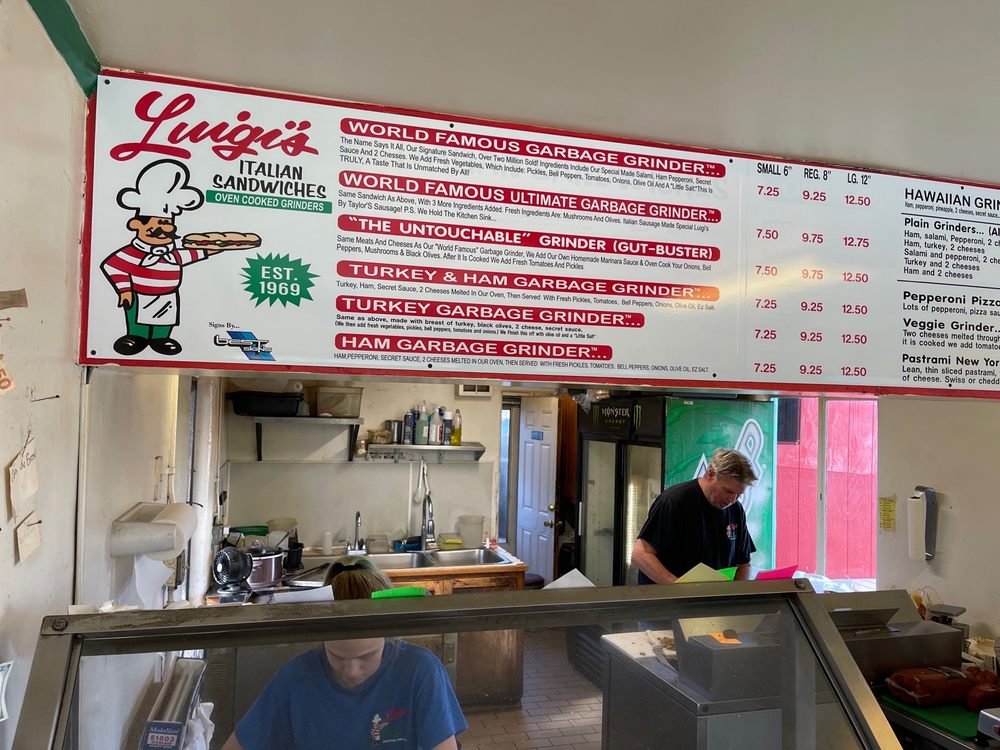 But the Garbage Grinder is just the tip of the iceberg at Luigi's. Sandwich aficionados can also indulge in other tantalizing options such as the Philly Cheese Steak, Chicken Cheese Steak, Italian Sausage sandwich, Luigi's Meatball sandwich, and the Eastern Pastrami New York Style sandwich. If you're feeling adventurous, try one of their oven-cooked grinders like the "Ultimate" Garbage Grinder, Turkey and Ham Garbage Grinder, The Untouchable (also known as the gut buster), or the Hawaiian Grinder.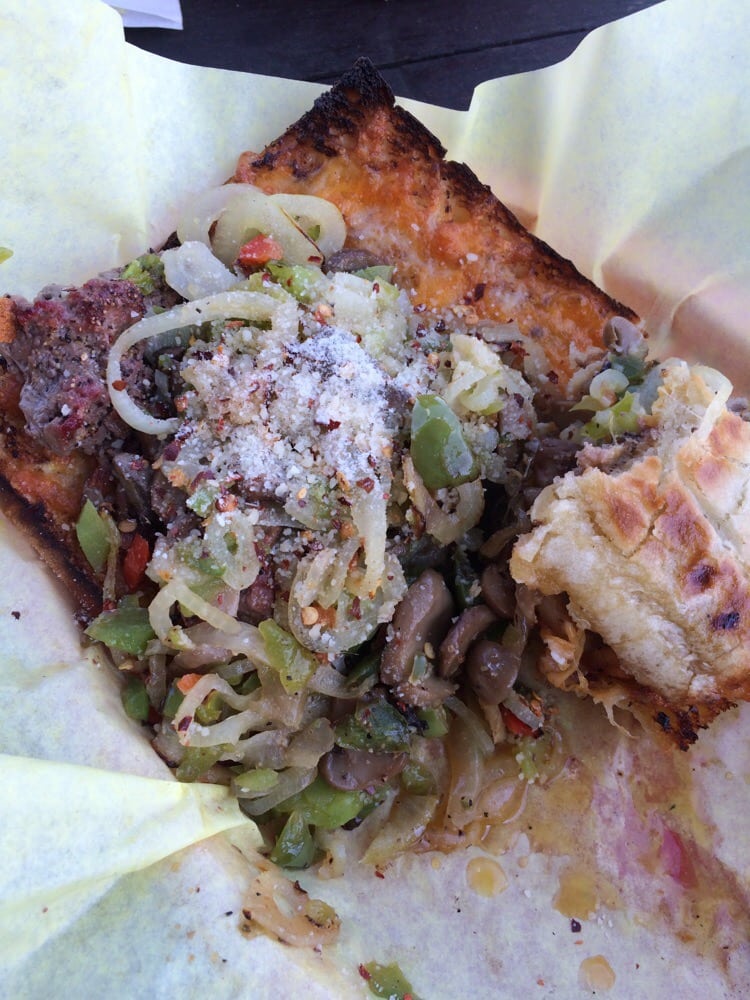 Vegetarians need not fret as Luigi's offers an all-veggie sandwich with a delightful medley of two types of cheese, onions, bell peppers, sweet red peppers, mushrooms, black olives, secret sauce, and pickles.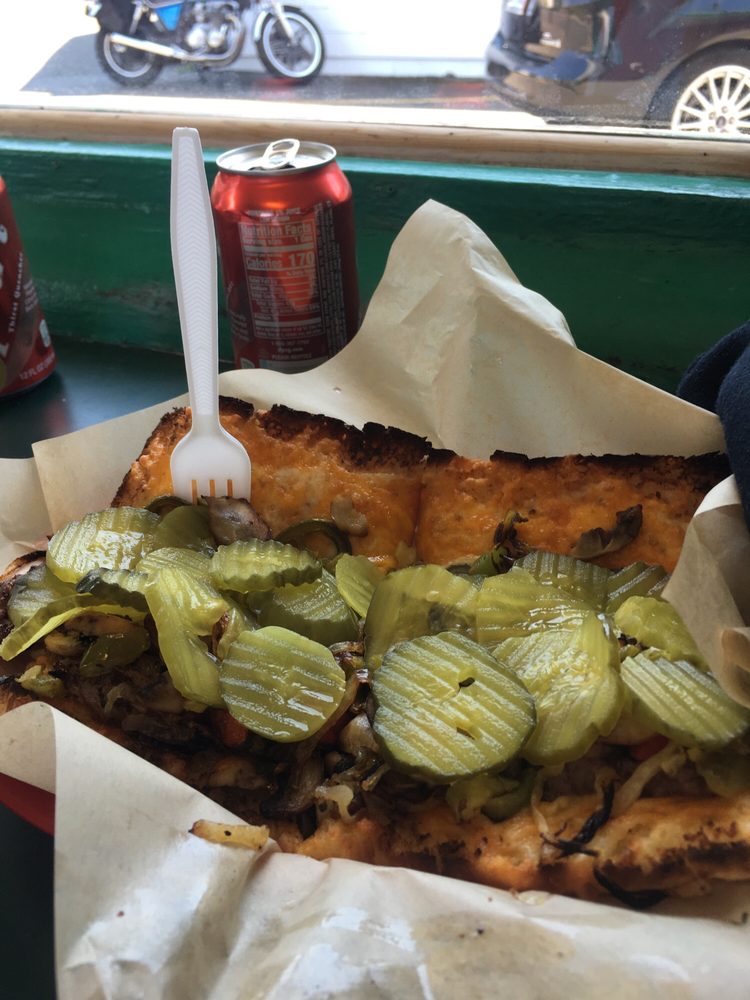 Luigi's Italian Sandwiches holds a special place in the hearts of Medford locals, who have enjoyed their delectable creations since its inception. Over the years, Luigi's has proudly served over a million sandwiches, cementing its status as an iconic institution in Medford's culinary scene.
Luigi's Italian Sandwiches Information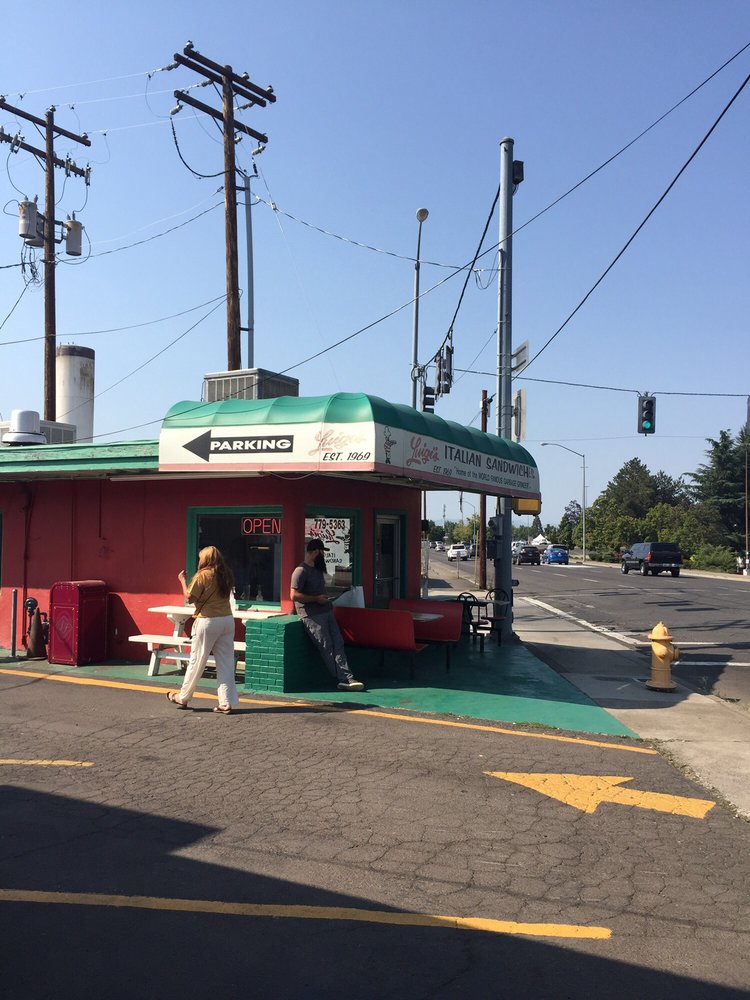 Whether you're a Medford local or a curious traveler passing through, make sure to carve out time to visit Luigi's Italian Sandwiches. With its array of flavor-packed sandwiches, Luigi's guarantees an unforgettable dining experience.
Location: 1619 N Riverside Ave in Medford, Oregon.
Hours: Monday – Saturday from 10 AM – 6 PM, closed Sunday.
Contact: (541) 779-5363
Website: Get more information at the Luigi's Facebook page, and read all the stunning reviews of Luigi's on Yelp.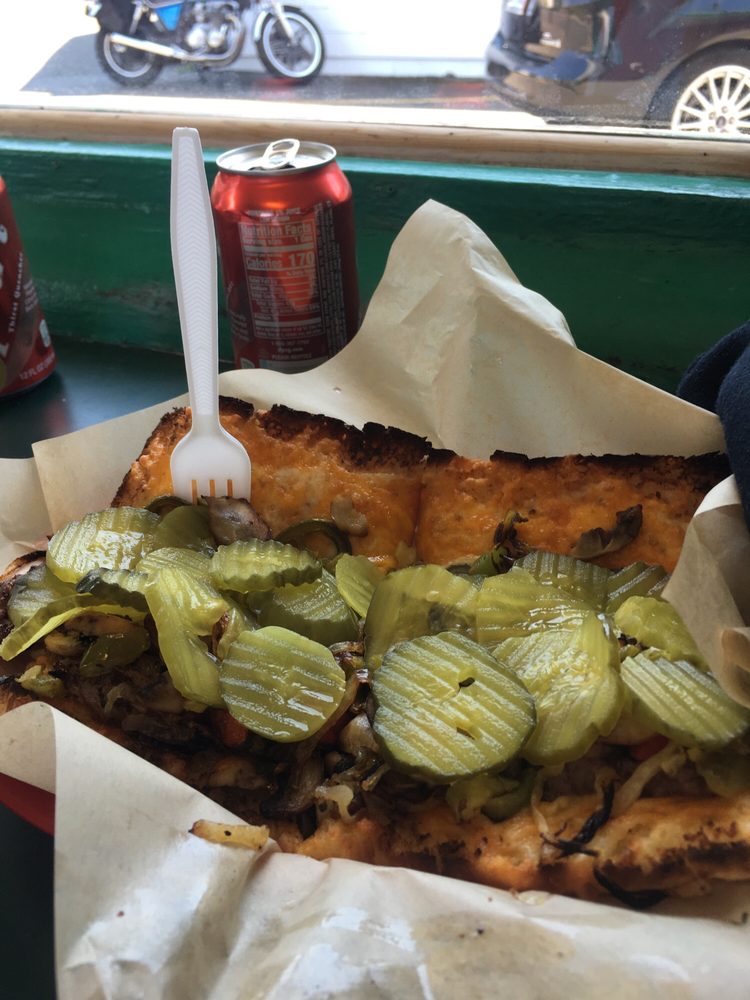 We think you'll also like reading about Dancin Vineyards in Medford, our guide to nearby Ashland, and Crater Lake, which was named Oregon's most beautiful place.
Have you ever been to Luigi's in Medford? What's your favorite grinder or sandwich to get there? Let us know in a comment and tag the friends and family you want to grab a bite to eat with!