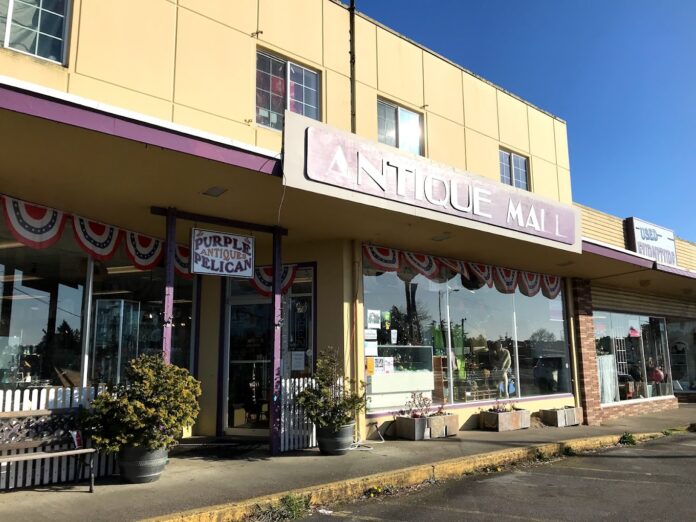 Listen, I know that rummaging through antique and thrift stores isn't for everyone, and for those unfortunate few all I can say is I respect your stance but I don't understand it. For the rest of us who love treasure hunting, discovering bizarre knickknacks you never realized you needed in your life until now, or just immersing yourself in the history found in everyday objects, the Purple Pelican Antique Mall is for you!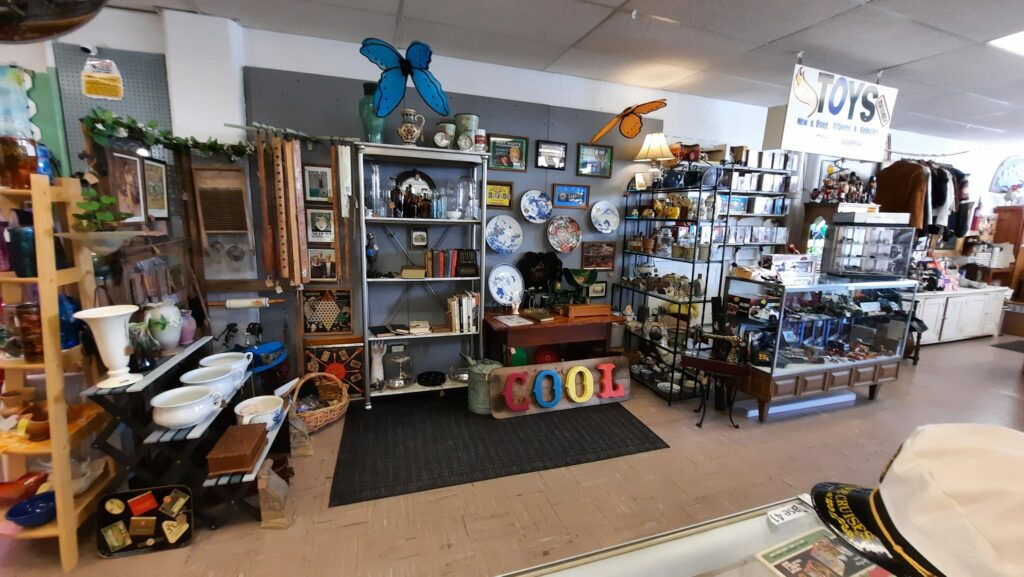 Located right on Highway 101 as you roll through the coastal town of Florence, the Purple Pelican is great for both the average passer-byer as well as those hard-core antiquers who devote their lives to seeking out relics of the past. And, although Purple Pelican is mainly an antique and vintage store, it also features locally-made crafts and goods, showcasing the immense talent that can be found up and down the Oregon Coast.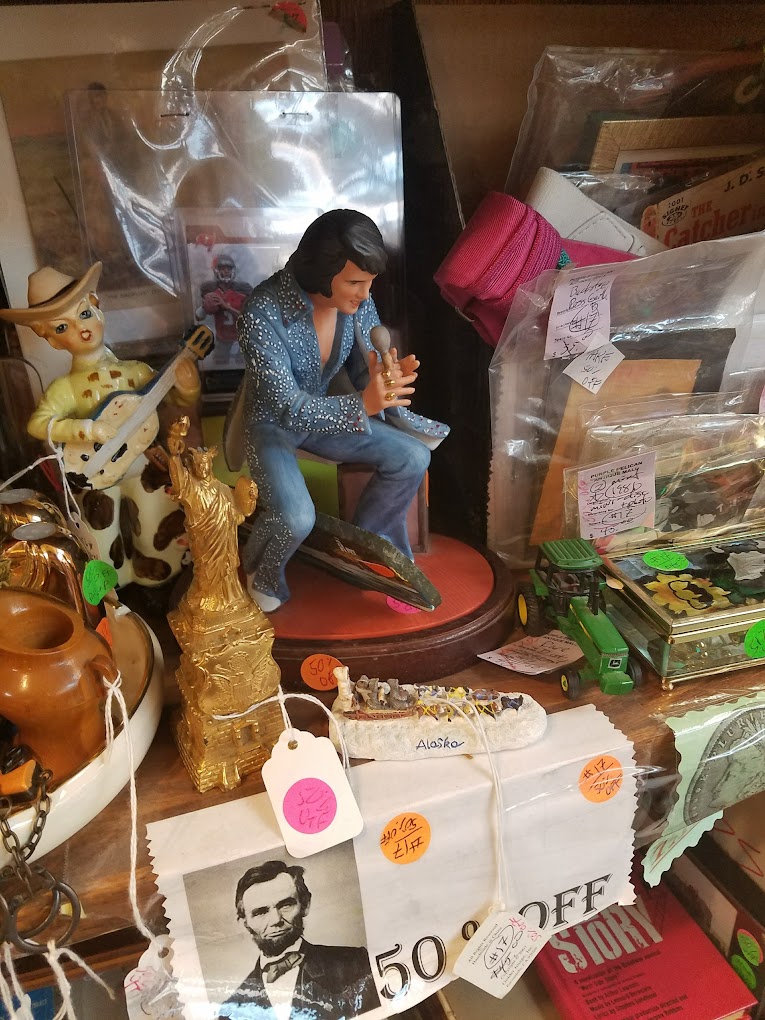 There is truly something for everyone here since there are dozens of independent dealers who set up their wares on consignment, so every corner you turn you'll find another trove to explore. The store always sets fair prices ranging from dollar items to truly valuable pieces like their Fenton Glass vases. Some items may be more expensive than you'd like, but that's just because the owners have a real eye for collectibles and know the value of their goods (plus, the consignors they work with can set their own prices). That said, you'll always be able to find a bargain and they often have discounted items and sales throughout the year, especially in winter when tourism in Oregon beach towns slows down.
RELATED: Florence, Oregon - A Travel Guide For Unique Things To Do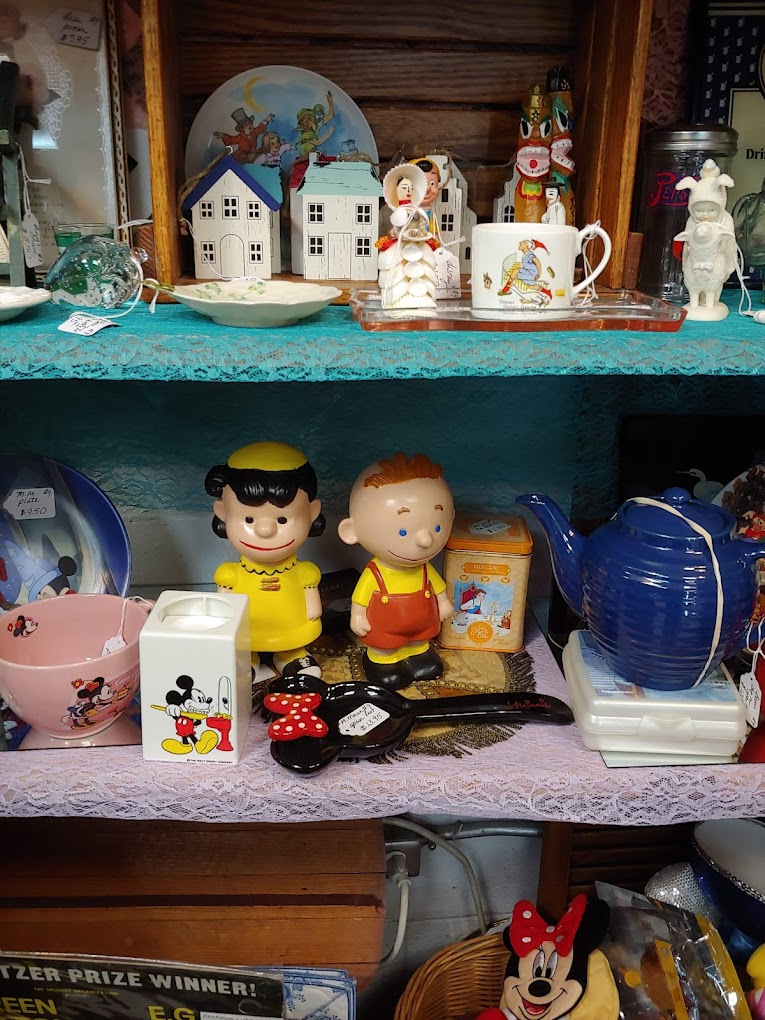 Purple Pelican sees a lot of foot traffic, and because of this their inventory is regularly replenished so you're sure to find something new each time you go. You'll find everything under the sun here: vintage clothes, old GI Joe action figures, antique tools and toys, shabby chic furniture, glassware, sports memorabilia, historic Life and Time magazines, old record players, linens, salt and pepper shakers, collectible books, and more! And, for as large as the store is, it's very well organized. It strikes just the right balance of not feeling overly-packed and claustrophobic (no hoarder vibes here), but there's also enough to keep you hands and eyes occupied no matter how long you want to stay.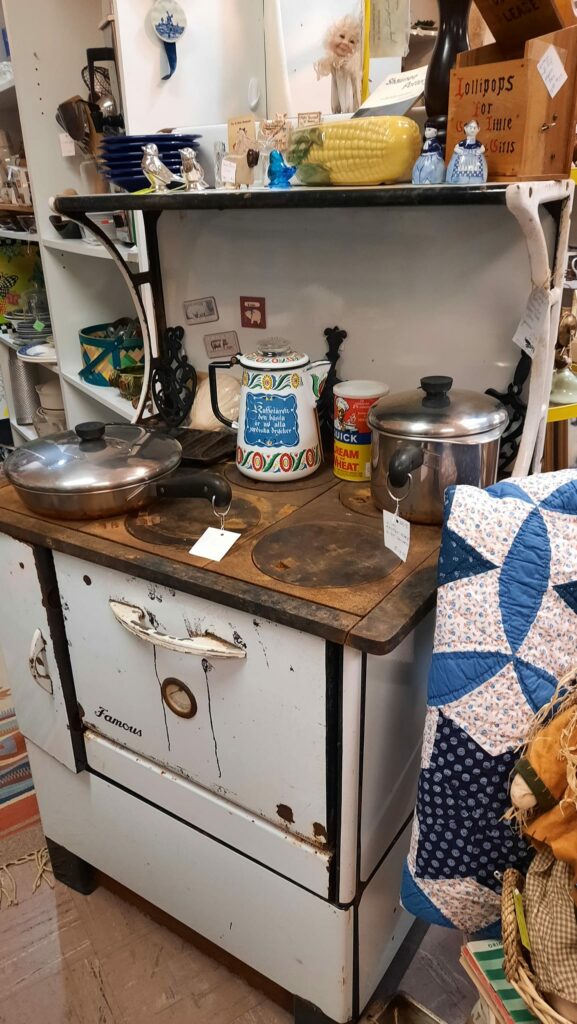 The staff is friendly and patient and don't mind if you're just there to browse so you'll never feel hurried along. They're also very meticulous about wrapping fragile items and packaging them if you're traveling and want to ensure safety—they love these items just as much as you do! And though I've never tried it myself, I've also heard the staff can be open to bartering, so if you like to haggle to get a deal, give it a shot!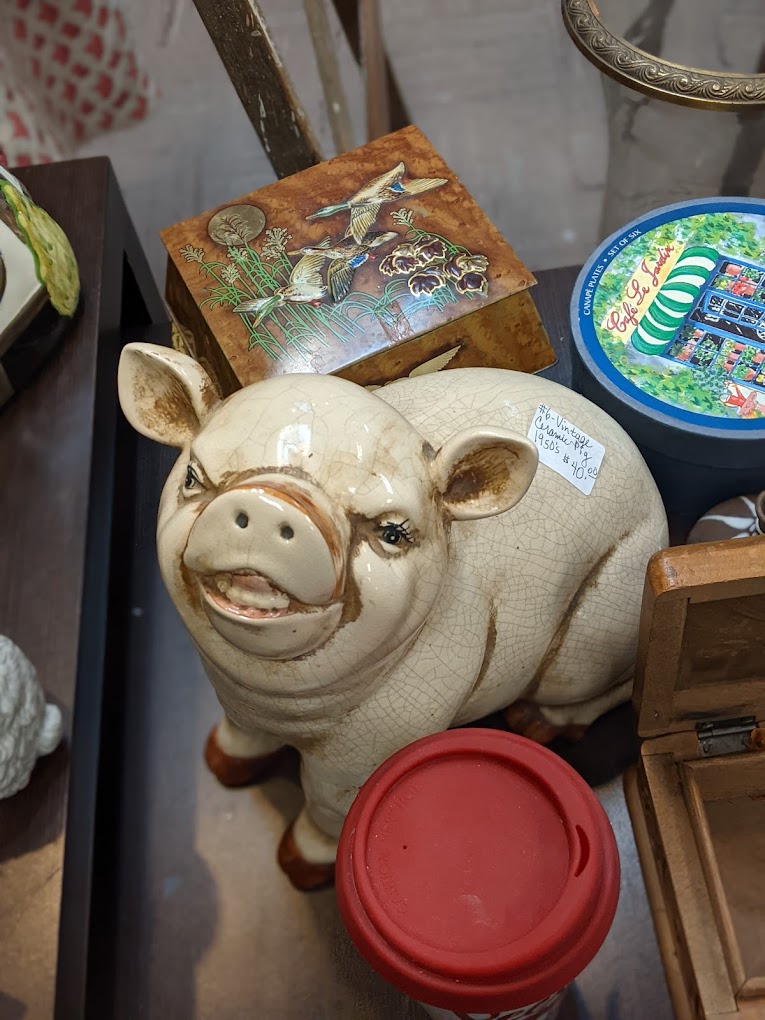 The Purple Pelican is a great stop whether you're just passing through town, taking a break from the sun, or sheltering from a rainy day (and in Oregon there are plenty of them). If you want to make a day of it, fill up on breakfast at the Little Red Hen right across the street so you'll have a full belly to sustain you!
Don't forget to check out this other gorgeous 3-story historic Oregon Schoolhouse converted antique shop.
Address: 478 Highway 101, Florence, OR
Hours: Every day, 11:00am to 5:00pm
Phone: (541) 997-2220
Email: [email protected]