Marijuana has been legal in Oregon for a little over 7 years now, after measure 91 was approved in 2014. But many Oregonians are still feeling the negative effects of a past drug charge for a drug that is now legal, and has been for years.
On Monday Governor Kate Brown announced a pardon that will effect an estimated 45,000 people across the state, as well as forgive more than $14 million in associated fines and fees.
Pardon Specifics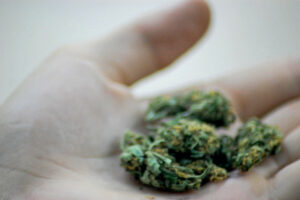 Brown's pardon applies to drug possession charges for 1 ounce of marijuana or less, the offense must pre-date 2016, and the person of 21 years of age or older at the time of the possession. In addition, there can be no victims associated with the charge, and this can be the only charge in the marijuana case.
Brown said the pardon will remove 47,144 convictions, and "Eliminate barriers for thousands of people seeking employment, housing, and educational opportunities, who have otherwise been ineligible".
Praise From Oregon Senators
On Monday, Sen. Jeff Merkley reacted to the pardon in a series of Tweets, calling it, "A hugely important action that will open housing and employment opportunities for so many folks."
"I will keep working to make sure that all of our cannabis reforms are rooted in restorative justice." he continued.
.@GovKateBrown, thank you for building on @POTUS's executive action to pardon federal marijuana possession charges. This is a hugely important action that will open employment and housing opportunities for so many folks. https://t.co/VVJAdOGdSN

— Senator Jeff Merkley (@SenJeffMerkley) November 21, 2022
Sen. Ron Wyden also weighed in with a statement in response to the pardon;
"Pardoning simple possession in Oregon is absolutely necessary to repair the damage done by the failed War on Drugs. It is the proper use of governor's clemency powers, and I hope that every governor and state legislature will follow suit. The American people have consistently shown overwhelming support for expungement and reform of our marijuana laws. It is time for Congress to step up and begin to right these wrongs at the federal level. As we approach the end of this Congress, I will continue to push for meaningful cannabis reform, and will fight to get as much done as we possibly can."
Governor Kate Brown Concludes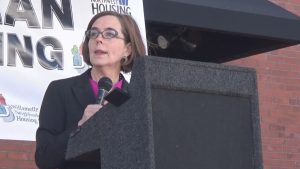 "No one deserves to be forever saddled with the impacts of a conviction for simple possession of marijuana — a crime that is no longer on the books in Oregon. Oregonians should never face housing insecurity, employment barriers, and educational obstacles as a result of doing something that is now completely legal, and has been for years. My pardon will remove these hardships. And while Oregonians use marijuana at similar rates, Black and Latina/o/x people have been arrested, prosecuted, and convicted at disproportionate rates."
Brown continues;  
"We are a state, and a nation, of second chances. Today, I am taking steps to right the wrongs of a flawed, inequitable, and outdated criminal justice system in Oregon, when it comes to personal marijuana possession. For the estimated 45,000 individuals who are receiving a pardon for prior state convictions of marijuana possession, this action will help relieve the collateral consequences arising from these convictions."