Western Oregon is facing serious drought, extreme temperatures and high winds, creating the perfect conditions for wildfires. This has caused power companies to release statements recently telling customers in many areas that they may face planned and unplanned power outages.
The Perfect Storm: Extreme Weather Could Lead to Disaster
The National Weather Service has issued a Red Flag Warning from September 9-10 for much of the Oregon coast, nearly all of western Oregon, and the entire Washington Coast. This includes the Portland metro area, Eugene and Salem. It's expected to last from 11 AM on Friday to 8 PM on Saturday, though it's unclear whether or not conditions will continue  longer. The warning is meant to stave off the threat of wildfire, a serious concern in many areas where temperatures are reaching well into the 90s.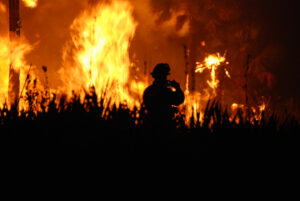 The Van Meter, Cedar Creek, and Rum Creek fires are already raging, causing alarm for many residents. Several more are spreading throughout the state as well as northern California and Washington.
A fire weather watch has also been issued for parts of Eastern and Central Oregon, including Crook, Deschutes, Wasco, Jefferson, and Sherman Counties.
In Portland, temperatures will soar into the high 90s. Wind could reach over 30 MPH, leaving many wondering about the potential for damage to the electrical grid, which is known to spark fires. Wind could also blow debris like fallen tree limbs into live power lines, a potential disaster scenario. The same concern is spreading up and down the Oregon coast where winds are expected to reach similar levels.
Residents are being asked to take caution around sources of ignition. Dry grass and brush could easily spark creating a fire beyond control. Always ensure that cigarette butts are snuffed out and properly disposed of and report any downed powerlines or malfunctioning power equipment to your local power company as soon as you see them.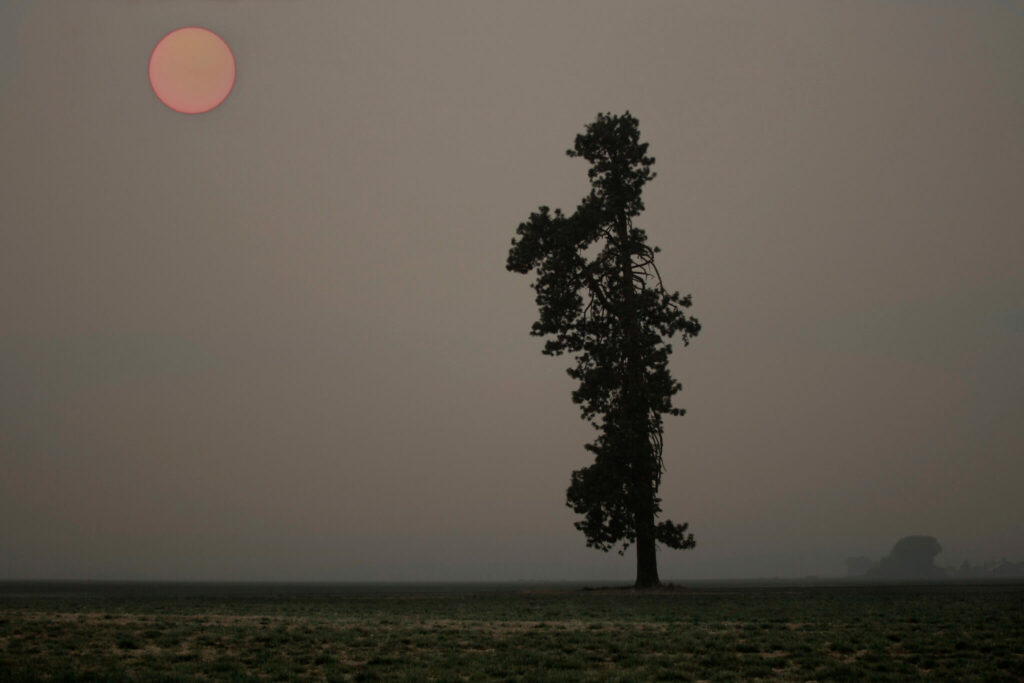 Planned Outages
Who could forget the Echo Mountain Complex Fire north of Lincoln City in 2020? The fire grew to over 2,000 acres, sending smoke into the air and staining the sun blood red. The property damage and loss of cherished land can never be reversed. Rather than face another incident, Pacific Power has opted to turn off power for more than 12,500 customers, with more likely to face outages. The following areas will be impacted:
Lincoln County
Linn County
Marion County
Douglas County
Tillamook County
Polk County
Most will see their power shutoff at 6 AM on Friday. Additional areas may be added at 4 PM. Pacific Power has created a page with more detailed information including the location of air-conditioned temporary community resource centers. These will be especially useful for those who have medical conditions that cause them to be sensitive to heat. All non-emergency calls regarding shutoffs should call 1-888-221-7070.
Portland General Electric is Leaving 30,000 Customers Wondering
Portland General Electric has declared that some customers will likely face Public Safety Power Shutoffs, but they haven't announced when or where those shut-offs will occur. Instead, they are naming the following high-risk areas:
The Tualatin Mountains
The West Hills
North West Hills
Central West Hills
Southern West Hills
Oregon City
Estacada
Mount Hood Corridor/Foothills
Columbia River Gorge
Scott Mills
They've posted a map, which also includes much of the Portland metro area, Beaverton, parts of Hillsboro, Gresham, and Newberg among other regions. The lack of certainty may be due to their ability to watch the power grid in real-time, or they may be trying to cast a wide net, warning everyone who could potentially face problems without committing to turning off power.
Take Precautions
In some cases temperatures in the high 90s can cause serious injury or death, especially for those who aren't used to the heat, small children and the elderly.
Remember to stay hydrated and drink water when you are thirsty.
Find ways to stay cool and try to avoid going out in the sun for long periods of time.
Don't leave children in the car unattended.
If anyone starts to show signs of excessive sweating or redness, get them out of the heat as soon as possible.