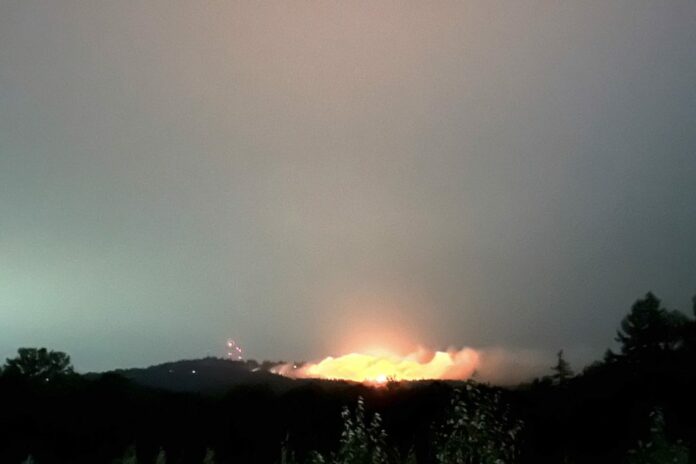 Fires continue to worsen all over Oregon, as around 350 people are estimated to be affected by the latest evacuation Saturday morning due to the Vitae Springs in south Salem. The brush fire broke out Friday afternoon, with the Marion County Sheriff's Office placing an evacuation notice under Level 2 for around 1,500 people. According to state mapping, there are around 1,000 structures in the secondary zone, which you can see here.
Vatae Springs Fire in Salem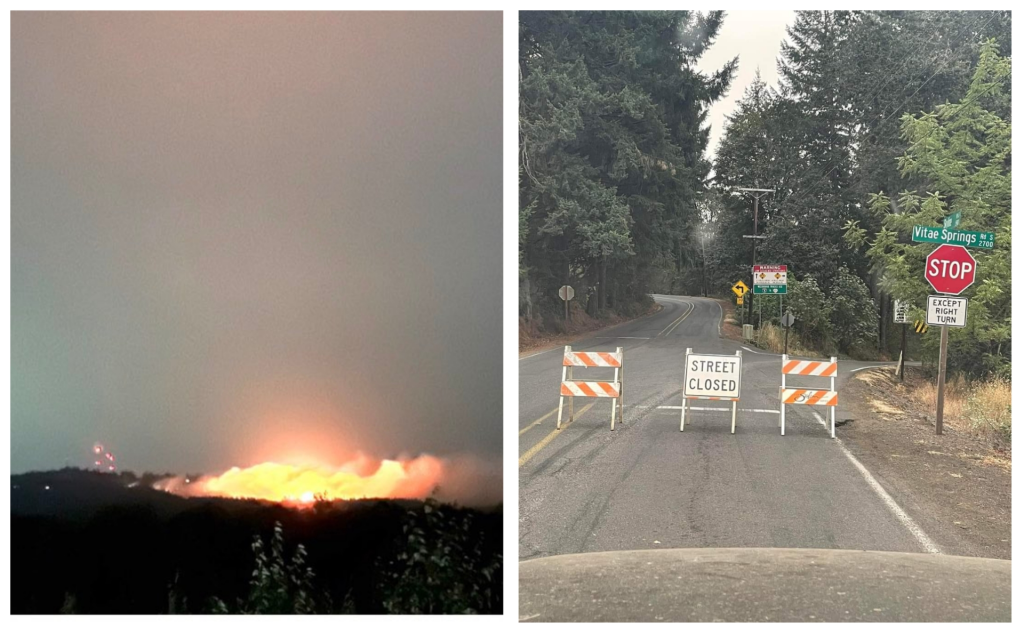 The Red Cross Cascades has opened a new shelter due to the Vitae Springs Rd. Fire burning south of Salem at the Judson Middle School, located at 4512 Jones Rd. SE in Salem. Red Cross is volunteers are also active in Eugene and Klamath Falls, which you can follow on Twitter here to see more updates.
Sizable brush fire between Skyline and Vitae Springs in south Salem. @Salem_Statesman pic.twitter.com/A1y3NGuyam

— Brian Hayes (@_Brian_ICT) September 10, 2022
"We have three of our task forces out on it. We have quite a few crews out. And as you can see from the number, it's a big event for us, so we are actually putting a lot of resources toward it," said Greg Walsh, emergency manager for the city of Salem.
"We're actually getting mutual aid help from Marion County, we're actually looking at getting help from the surrounding counties as well to take care of this."
Conditions at 8:01 at the Vitae Springs Fire in south Salem/Marion County remain unchanged from last night's 10:35 Marion County Sheriff update, when some new Level 2 (get set) evacuations were announced. Evacuation map: https://t.co/mNeImlc5tY pic.twitter.com/ZeLzwjRoOy

— City of Salem (@cityofsalem) September 10, 2022
Level 3 (Go Now!) evacuation areas:
Vitae Springs Road between Skyline Rd S to River Rd
West side of Skyline Rd from Vitae Springs Rd to Cole Rd S
Orville Rd S
RIversprings Rd to Prospect Ridge
Level 2 evacuation areas:
Marion County:
River Road S at Sawmill Rd
Sawmill Rd S
South side of Ballyntyne Rd S
Stonehill Ave S
Jory Hill Rd S west of Elmhurst Ave S
Elmhurst Ave S to Nehalem St S
Cole Rd S west of Bates Rd S
West side of Bates Rd S to Bunker Hill Rd S including the Chinook Estates neighborhood
Bunker Hill Rd S to Riverside Dr S
Riverside Dr S from River Rd S to Sidney Rd S
West side of Sidney Rd S to Buena Vista Rd S
Polk County:
East of Corvallis Rd from the Independence Bridge to Davidson Rd
North of Davidson Rd and Wigrich Rd east to the Willamette River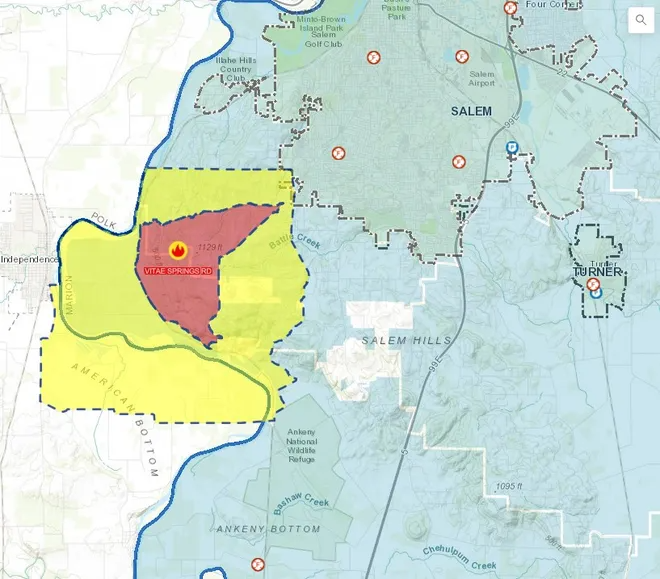 This latest fire comes as strong winds and dry climate left power companies with no choice but to shut down power across the state, with seven large wildfires blazing. The Oregonian reports conditions are expected to improve after Sunday, with temperatures lowering into the 70s.